5 ways to improve supply chains with digital transformation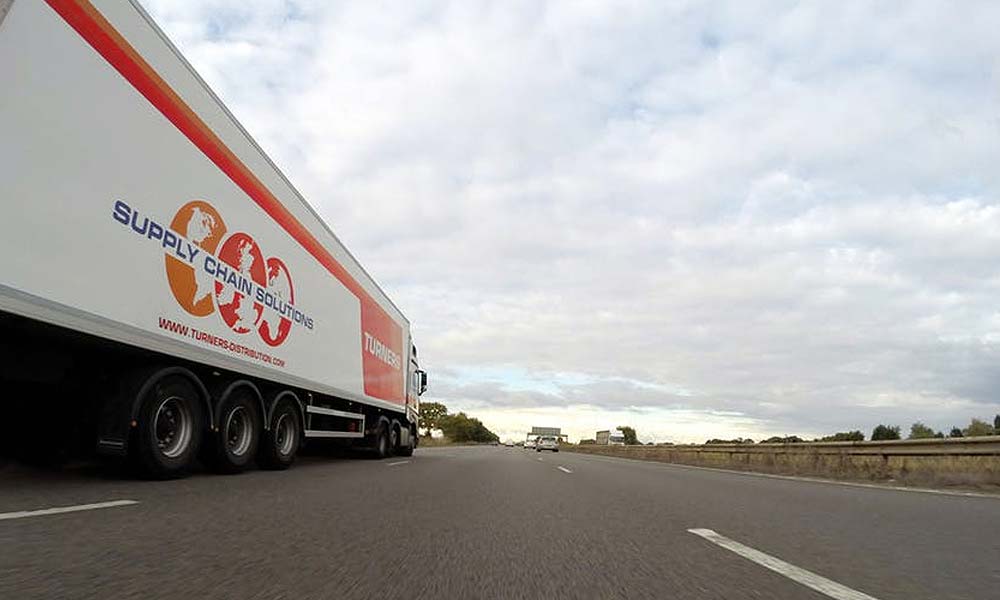 Keeping supply chains in control and competitive is a key for any company sending physical products nationally or internationally.
In a competitive market, supply chain managers seek to create net value, build a competitive infrastructure, utilize available worldwide logistics and try to meet supply with demand.
Digital technology presents efficiencies and costs reductions to maintain a competitive edge. Here are 5 key benefits for those who manage supply chains.
Digital Transformation of Supply Chains
These five examples show how technology can help, now or in the near future, to improve the efficiency of the supply chain. The adoption of such technology needs to fit in with a clear business strategy. With a clear direction in place, the promises that digitalization of the supply chain promises are considerable.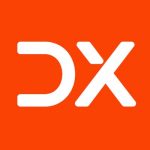 How to prevent a cyberattack on your organization
"Organizations need to brush up on security hygiene," says one expert. "Companies need to incentivize following the protocols."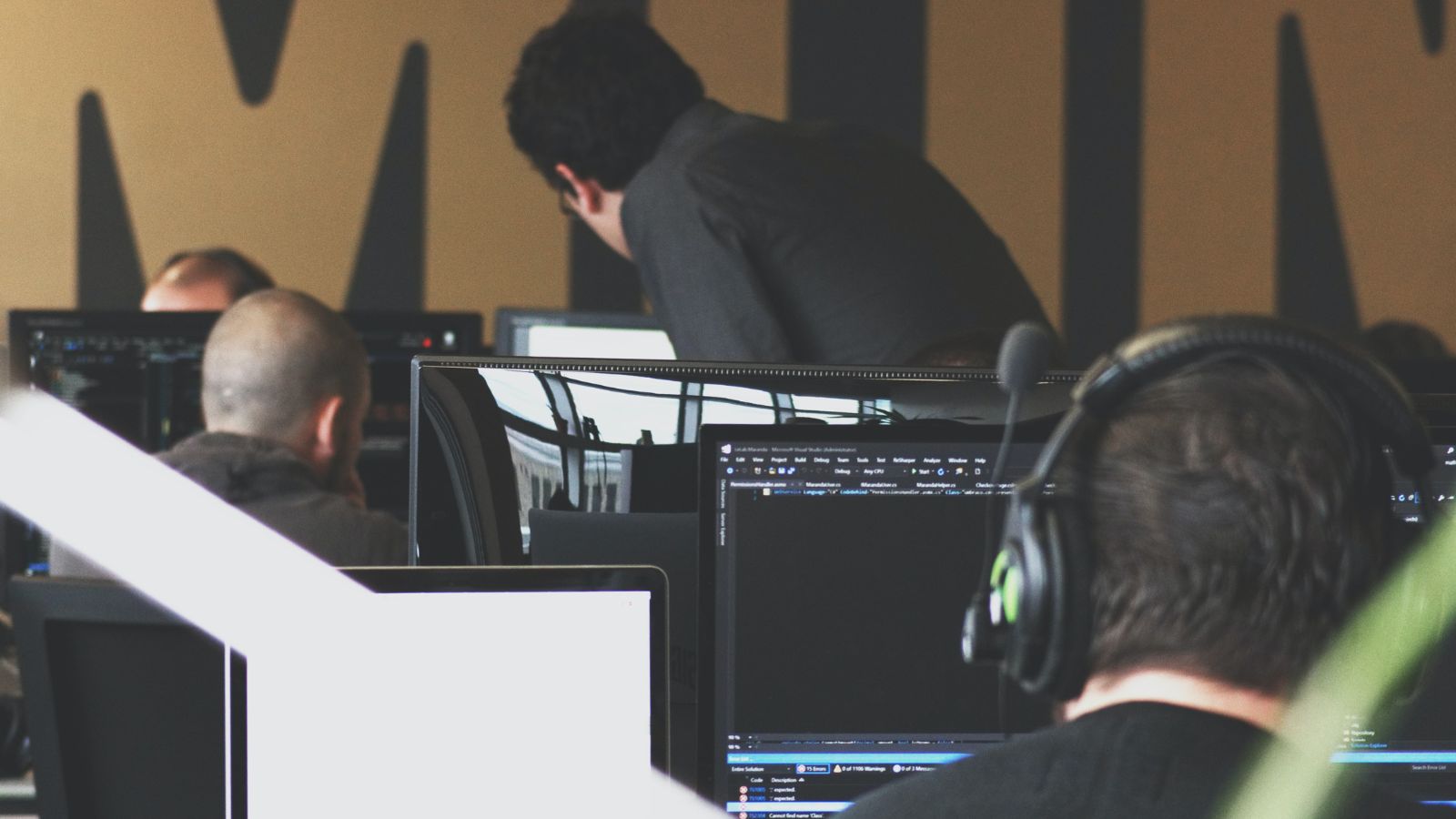 You wouldn't expect cyber-criminals to target a lifestyle and bookstore.
In February, Canada's much-beloved bookstore chain Indigo fell prey to ransomware threats — specifically to pay up, or its employee data would be released.
The attack also left the retailer's website not working at full capacity, and its brick-and-mortar stores briefly unable to process any debit or credit payments. The effects of the attack even lingered into March.
But none of this surprised cyber-security experts, who all said at some point, "it's not if, but when," a company is hit with a security breach.
Shira Rubinoff — who provides cybersecurity guidance to numerous Fortune 100 companies, and serves on the board of Pace University's Cybersecurity Program — said whether the ransom was paid or not, the data could invariably be sold to another bad actor anyway.
"Organizations need to brush up on security hygiene," noted Rubinoff, who has built two cybersecurity product companies, and currently serves as president of the New York-based technology incubator, Prime Tech Partners, and the social-media-security firm, SecureMySocial. "Companies need to have a security process, trained people, and the right technology. But the glue in the middle is the training; make people cyber-aware within the organization. Companies need to incentivize following the protocols."
She said the worst attacks to spot are phishing attacks, which attempt to deceive people into revealing sensitive information. "They look real. It might be end-of-day, and a worker clicks on it, and it's from a nefarious bad actor that's trying to penetrate the organization," Rubinoff explains.
"It might be from someone who pretends to be from another company, offering them a rise in their position. But it's really someone trying to get information."
In the wake of several Canadian hospitals seeing their data hacked, the CEO of Canadian Internet Registration Authority Byron Holland, noted that a third of organizations have seen some kind of security breach.
"Lack of focus and money" were the reasons behind poor security protocols, Holland outlined in a Globe and Mail webinar on cybersecurity in Canadian healthcare, adding that necessary tools must include multi-factor authentication, firewalls, security training, among others.
Watch the webinar:
Toronto's Hospital for Sick Children, Ross Memorial Hospital (Lindsay, Ontario), Newfoundland and Labrador's provincial health data, and California-based Regal Medical Group have all fallen victim to breaches in recent months. In 2019, LifeLabs — Canada's largest medical lab — was hacked, leaving vulnerable the personal information of fifteen million people.
Recognizing the growing problem, last year the Canadian government announced it was taking further measures to "bolster cybersecurity across the financial, telecommunications, energy, and transportation sectors." The proposed legislation aims to "amend the Telecommunications Act to provide the Government with the legal authority to mandate any necessary action to secure" exposure from high-risk suppliers. In addition, the legislation introduced the Critical Cyber Systems Protection Act, that among many things, will help organizations better prevent and prevent cyberattacks.
Some 45% of small businesses in Canada have experienced a cyberattack in the past year, according to the Canadian Federation of Independent Business. One in ten experienced a phishing attack with someone impersonating a CEO or business leader. In the first half of 2020, attacks on web applications were up eight hundred per cent over the year before.
It should come as no surprise, then, that about one in ten staff have completed mandatory cybersecurity training, and eight per cent, optional training, according to the same report.
Alex Plotkin, CEO of Cyberwall Defence, explains that three-quarters of the time, a bug comes through email, and it's a simple fix as buying al filter that any IT company can provide.
Most companies aren't aware there are regulations they're supposed to follow, he noted.
"Half of SMB CEOs have no clue about these regulations. They likely know anti-spam regulation, but nothing about cyberattack regulation to protect the information you have already."
Finally, his advice is that employees not reveal too much about themselves on social media, such as their dog's name, kids' names, or hobbies. Attackers know that these are often password answers to private information.
Ben Rothke is a New York City-based Senior Information Security Manager for Tapad, a company that analyzes internet and device data for marketing. He is responsible for information security, data privacy, compliance, and risk management. He advises every company to have a documented and tested incident response plan, for before, during, and after an information security incident.
"Most responses tend to be haphazard," he said.
Jeff Goldenberg, who has over three decades of security and fraud prevention experience, concurs. "Most companies, especially companies not in the financial services or health services — which are heavily regulated — simply don't give a crap about security."
This is especially true of SMEs, who have little budget to spend on security, and unwisely think they're never on hackers' radar.
"The biggest mistake that everyone makes, big or small, is that security is the security team's responsibility," he added. It's actually everyone's responsibility."
To make matters worse, in recent years workers have come with their own computers, rather than a corporate-issued device curated by IT with certain controls and software. "It's a mess waiting to happen. At a bare minimum, you should be running anti-virus software, and that includes Apple users. You absolutely need it for Macs too, because the idea that they're immune is nonsense."
Goldenberg adds that every staffer of every company should be "forced to take annual cyber-security training," a resource widely available. "Even Visa and Wells Fargo use these external third-party sources, because they're really good and effective. It's a twenty minute course, so you know how not to be the cause of your own company's breach."
Some security tips are obvious, he says — for example, don't give out your password, don't open strange attachments, and don't answer emails from people you don't know. But an under-utilized security feature is multi-factor authentication, which provides an extra line of defense. Bluntly speaking, Goldenberg adds: "Passwords are useless."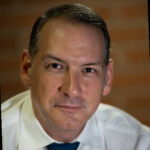 Dave is a journalist whose work has appeared in more than 100 media outlets around the world, including BBC, National Post, Washington Times, Globe and Mail, New York Times, Baltimore Sun.
mesh conference launches showcase program to shine the spotlight on underrepresented innovators
The mesh innovation showcase will recognize innovation and digital transformation leaders from underrepresented communities across Canada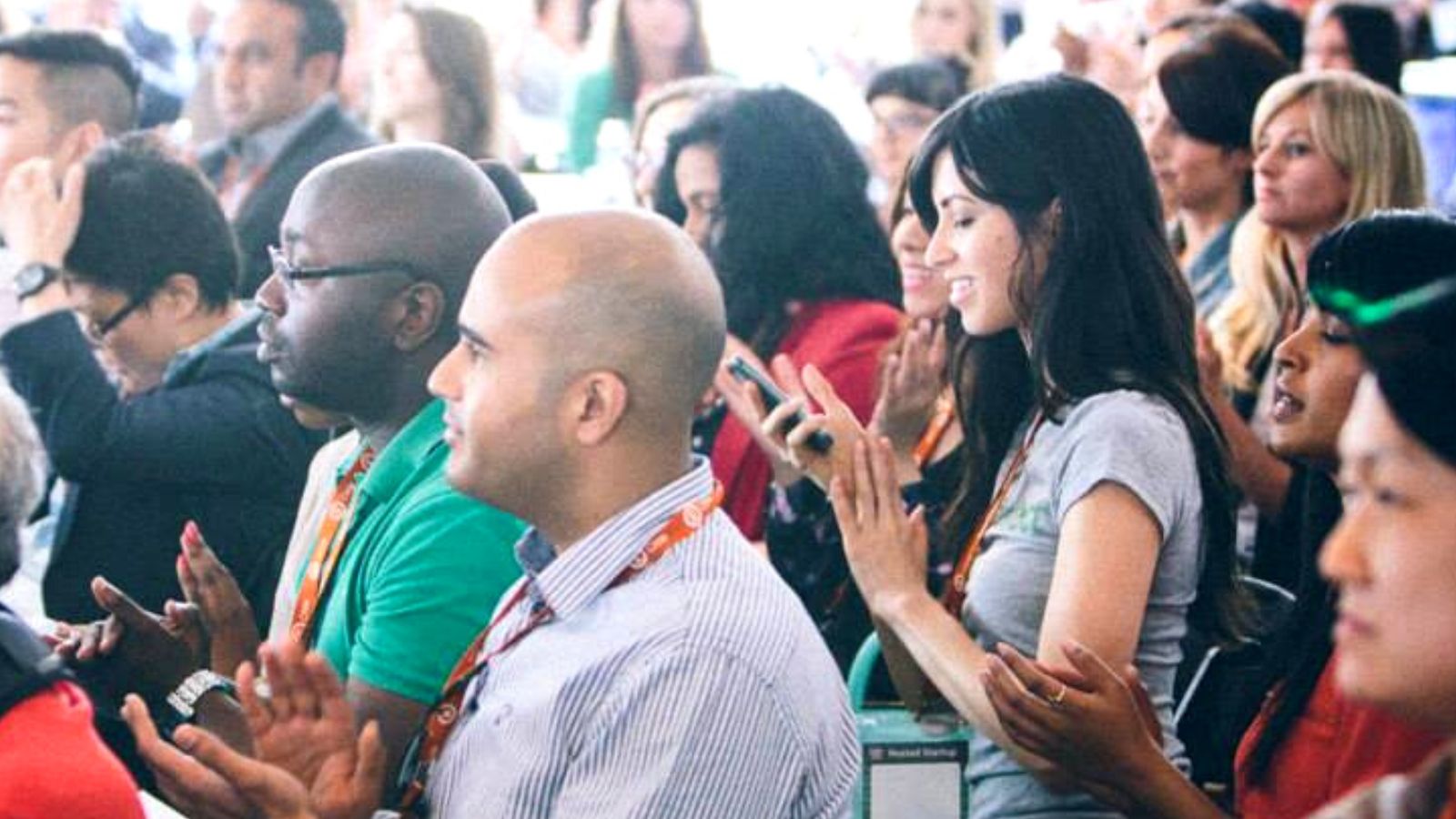 Today the mesh conference announced a new program intended to recognize innovation and digital transformation leaders from underrepresented communities across Canada. Called the mesh innovation showcase, the program is being launched in collaboration with The51, The A100, and Platform Calgary.
The mesh innovation showcase will provide a platform to amplify innovators, including speaking and demo opportunities, media spotlights, and networking opportunities for members of underrepresented communities including: Women (female-identifying), Indigenous Peoples (First Nations, Inuit, and Métis), persons with disabilities, members of visible minority/racialized groups, members of LGBTQQIP2SAA communities and Immigrants/newly landed residents, as defined in the Tri-Agency Equity, Diversity and Inclusion Action Plan.
"We are so excited to highlight the brilliance of innovators across the country — startups and scaleups, sole practitioners, corporate innovators, as well as transformation leaders in not-for-profit and government," says Alicia Kalozdi-MacMillan, partnership lead with the mesh conference. "We are committed to fostering a more diverse and inclusive innovation ecosystem, and we look forward to shining a spotlight on the incredible talent that exists in communities across Canada."
Companies and individuals can nominate innovation leaders, and selected companies will be featured at mesh events across Canada and profiled in the media by mesh conference media partners, DX Journal and Digital Journal, who collectively reach millions of readers.
"Innovation is about unlimited thinking, which is why the mesh innovation showcase is such a valuable opportunity and one that we're honoured to support," says Tamara Woolgar, Executive Director, The A100. "Founders from underrepresented communities will have a chance to share their stories and solutions, grow their networks, and inspire a broader sense of belonging and possibility."
The mesh innovation showcase will highlight innovators across the four mesh threads — Business, Society, Media, and Marketing — and will put a spotlight on people who think outside the box, break and fix, solve problems, and those who pursue innovation that solves real-world problems.
The mesh innovation showcase is open to entrepreneurs and intrapreneurs from across Canada, and selected companies will be featured at the mesh conference in April 2023, as well as in Toronto later this year.
"At The51, we're dedicated to amplifying the voices of underrepresented founders, investors and ecosystem champions, and we're thrilled to partner with mesh conference, an organization that shares our commitment to diversity and inclusion," says Shelley Kuipers, Co-CEO and Chief Growth Officer of The51. "We're excited to join forces to showcase the untapped potential of Canada's innovation ecosystem."
Nominations are open until March 31 for the first wave of the mesh innovation showcase and selected companies will be hand-picked, recommended, and qualified by mesh, The51, The A100 and Platform Calgary to be showcased at the mesh conference April 12-13 in Calgary.
Selected companies and founders will be invited to participate in the program free of charge, and be offered amplification through the event and its digital channels.
"When a founder has the opportunity to share their story, it has a profound impact not only on the growth of the entrepreneur personally, but more importantly for their venture," says Madeline Kendrew, Director of Founder Success at Platform Calgary. "Showcasing their product-market fit and traction to date can accelerate the rate of attracting co-founders, customers, partnerships, and investors."
Nominees will have the opportunity to meet with the partners involved in this program who will be on hand to offer advice, support and their services.
To nominate someone for the mesh innovation showcase, visit meshconference.com/mesh-showcase/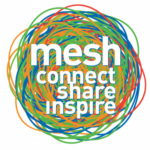 mesh is Canada's digital transformation event experience. Taking place in Calgary (April 12-13, 2023) and Toronto (November 2023), mesh aims to create a digital transformation network and event experience that helps organizations and leaders determine what to do, how to do it, and how to be successful. Learn more at meshconference.com
When will autonomous driving become widespread?
Autonomous vehicles are scarce on Canada's streets, but could soon make headway.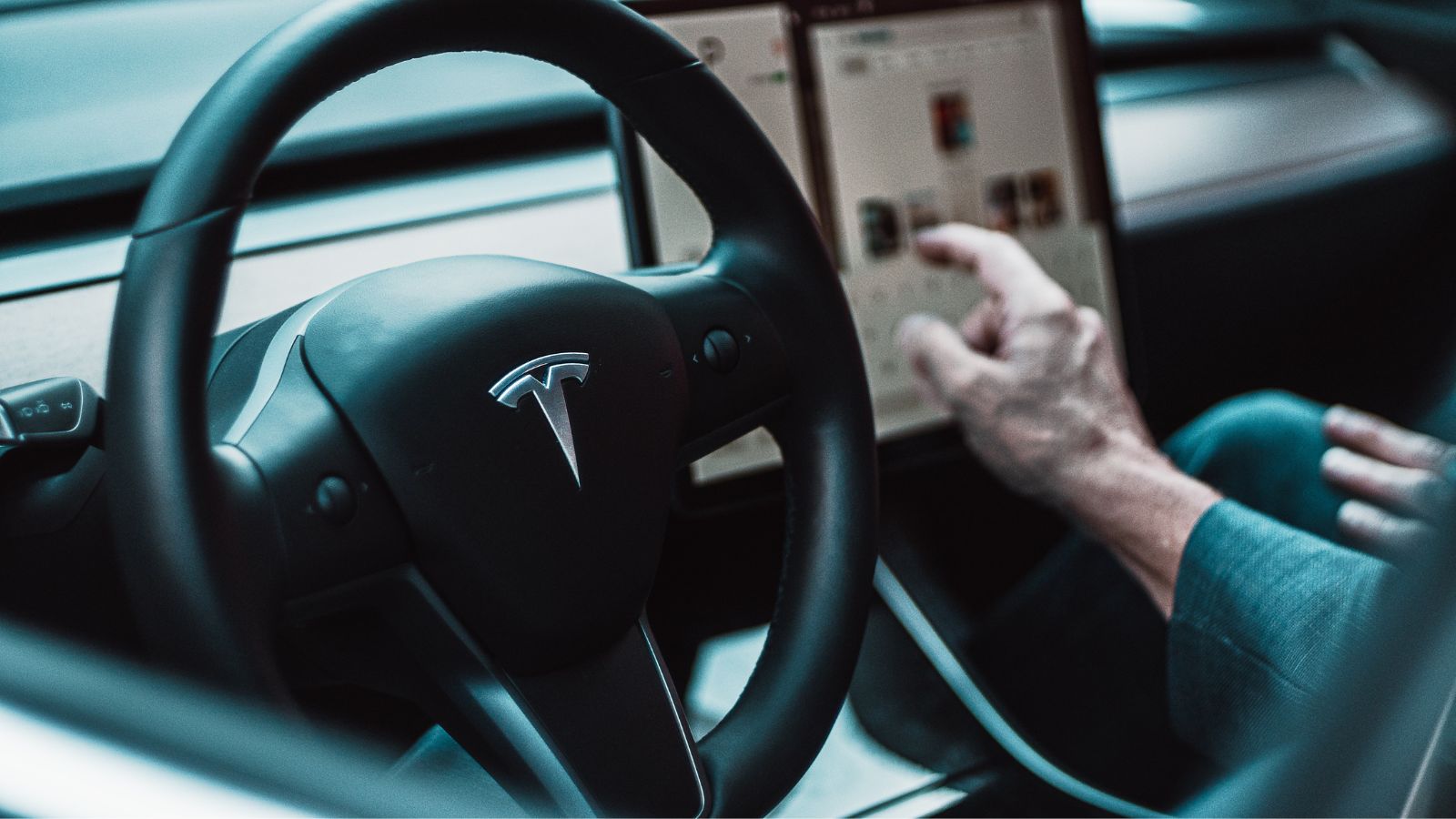 In the 1980s, television viewers were treated to a show with a futuristic car: a Pontiac Firebird Trans Am called KITT.
The show? Knight Rider. The car? It could drive itself.
Today, this not-so-distant past is (somewhat) here, with a small range of vehicles on the market that offer some degree of self-driving capabilities. The caveat: as it is still a young technology, many questions remain from everyday drivers about how autonomous cars will work on our busy streets.
Some major automakers have self-driving cars on the market, including Tesla's S and Y models, Cadillac Escalade, Ford's F-150, BMW ix, among others. Even more, 160,000 kilometres of North American roads have been programmed for self-driving cars, noted Eric Novak of the automotive review channel The Novak Report. He has tested a version of the technology on Ontario's 404 Highway, with a Mustang Mach-e with Blue Cruise technology. His hands were off the wheel, in what is known as "adaptive cruise control."
"It will maintain a speed, and will turn as the highway turns. In some cases, if you need to change lanes, you indicate it, and it will do so safely," he explained.
"It's not really a country thing," he added. "It's an urban thing. It's also a luxury thing for now."
He continued: "We have to test autonomous vehicles in all sorts of situations, conditions, and climates. One of the conditions that's needed is that the vehicle has to be able to see with its one electronic eye," he explained, referring to LiDAR (light detection and ranging) technology, a laser light shot on an object to calculate its distance from the car. If positioned lower to the vehicle, a problem arises if sight is impeded by slush and snow in Canadian winters.
There have already been reports of issues with Toronto streetcars causing some challenges to the navigation of Tesla's autonomous cars, reports CBC.
Where is the technology now?
Suffice to say, the tech is barely out of the driveway, despite some regions clearing the way for its use on public streets.
Autonomous driving has a standardized scale, developed by the Society of Automotive Engineers (SAE). It ranges from level zero (no automation) to five (full automation). Nearly all commercially-available cars are at level two, with features such as adaptive cruise control and lane keep assist.
John Gamal, former sales representative of Tesla in Toronto, drives a Tesla Y with full level two self-driving. The FSD Beta self-driving software add-on is $19,500 plus tax, he said, and that will lock in future technology as it rolls out.

"On the highway it can change lanes, navigate from one highway to another, all of the safety technology with braking, for any incident you might encounter. The Beta version in the city can make turns, and can get you from point A to point B, with some interventions. On the highway it's fantastic."

There's a cabin camera that monitors the driver, to make sure they're not nodding off. Otherwise a blue light with flash, and klaxon will bleep from the central screen, requiring driver engagement to show they are not distracted.

Tech journalist Hillel Fuld recently sat in the driver's seat of an autonomous car that did all the work for him.

"There were no issues whatsoever. It was pretty incredible," he said. "Really, right now, even as we speak, they are significantly safer than other cars because no human error. Even if they make a mistake once in a blue moon, it's still safer than human errors. Obviously, it will be safer when all the cars on the road are autonomous, because they will work in harmony with each other. That's the sore spot. It has to be full market penetration for it to be really fully safe and effective."
The potential impact of autonomous vehicles
According to ThinkInsure estimates, there could be 40,000 fewer fatalities each year because 94% of accidents are due to driver error. However, a report from CBC suggests that those sitting behind the wheel of a semi-automatic vehicle could have a false sense of security, and be more distracted than other drivers.

Another advantage of these cars, according to the Toronto Star, is that so many more people will be able to be in the driver's seat who, for any number of physical or cognitive reasons, would not be able to previously.

An ongoing concern, however, is data privacy — if the information about the car's whereabouts is hacked. Even more so, is the possibility of the data being sold and (mis)used by third-parties that link into the driver's parking habits. (Imagine pop-up ads from your dashboard selling you the latest supermarket specials?)
Current projects
Given that it's a relatively new technology, there are pilot projects and unique applications happening right now. Ontario, having created the Ontario Vehicle Innovation Network (OVIN) — an $85 million program to position the province as a North American leader in driving tech — is the only province allowing these cars on their roads, as of January 2019. Here are three examples of pilot/testing programs currently underway or forthcoming:

1. Loblaws has partnered with an autonomous vehicle company, in what is touted as a Canadian first — completely driverless grocery deliveries. Six trucks have already taken to Ontario roads (though a driver is present for safety reasons). The CBC report says that in excess of 150,000 trips were completed during the pandemic alone.

2. The University of Windsor has partnered with Telus to create a $5-million campus lab that will, among other things, research autonomous vehicles.

3. In Whitby, Ontario, a WAVE – Whitby Autonomous Vehicle Electric – shuttle has been implemented on a trial basis, passing along the city's waterfront. The pilot project was created in partnership between SmartCone Technologies, AutoGuardian By SmartCone, the Town of Whitby, Region of Durham, Durham Region Transit (DRT), Metrolinx, Nokia Canada and other partners. Novak filmed a sneak preview for his YouTube channel, showing details of the shuttle and a test run.
---
Despite the time and investment from an array of corporations, however, even the experts say it'll be a slow crawl to achieve mainstream autonomous vehicle adoption. That said, there is lots of research in the field. For example, Ottawa-based Sensor Cortek is hoping to solve the issue of snow, i.e. a significant roadblock to broad adoption, especially in a snowy country like Canada.
AI researcher Raquel Urtasun, who is chief executive of Toronto-based autonomous company Waabi Innovation Inc., told CityTv Halifax, "people think there will be a magic day where suddenly everything will be autonomous, but that's not how this is going to work."
"You will have certain areas where this technology is going to deploy, and then those areas will expand under more and more difficult situations."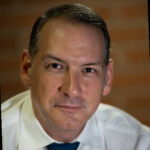 Dave is a journalist whose work has appeared in more than 100 media outlets around the world, including BBC, National Post, Washington Times, Globe and Mail, New York Times, Baltimore Sun.