London's 'smart street' uses new technologies and data science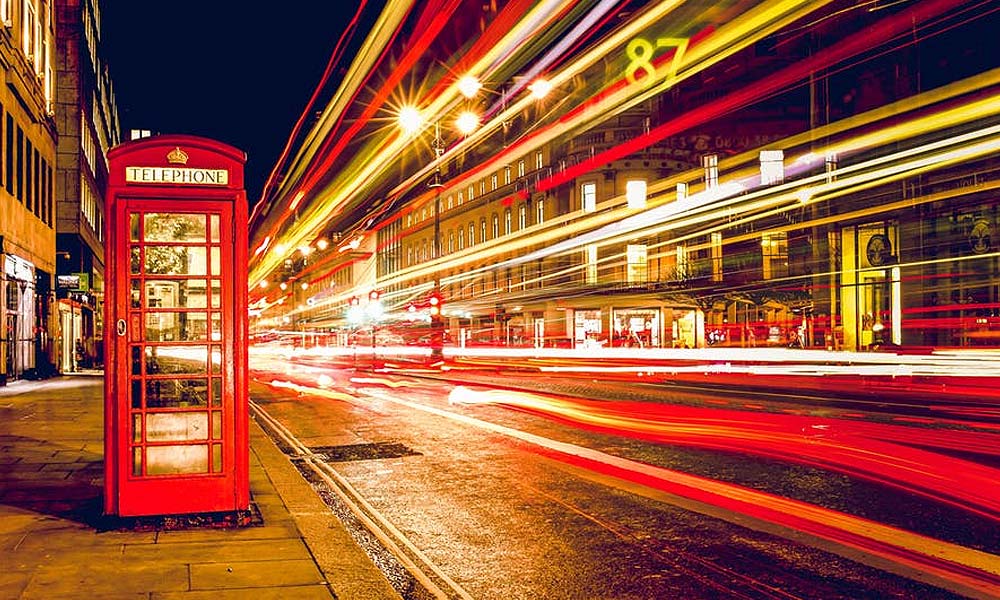 London – Imagine a world where city sidewalks can generate enough energy to power streetlights, along with additional technologies, like BlueTooth and benches that clean the air. Welcome to London's Bird Street.
Mayor Sadiq Khan's vision for London calls for the city to become the world's leading "smart city." That vision kicked off in Mid-June this year at the launch of London Tech Week. As a part of that plan, the city's first innovative and data-driven "smart street" opened on June 29.
Bird Street, adjacent to Oxford Street in London's West End neighborhood is now a "smart street," according to Live Science. The previously underutilized street has been transformed into a peaceful haven of calm, where visitors can stroll the newly installed interactive street tiles.
The tiles on the street are triggered to collect energy from a person's footsteps, in turn generating power to trigger soundscapes of birds chirping, as well as nighttime lighting displays along the road. Pavegen, a UK tech company installed a 10-square meter (108 square feet) array which will initially power lights and bird sounds, and also provide an energy data feed.
Pavegen has completed 150 smart-floor projects around the world, including train stations, shopping centers, airports, schools and public spaces. Their innovative array comes with three multi-functional component parts. These functionalities are called: data, floor, and energy that will power the data-driven smart cities of tomorrow.
The unique walkway will also incorporate Bluetooth Low-Energy transmitters which will enable it to interact with branded apps – for example rewarding users with discounts, vouchers and education resources for their steps on the Pavegen system. But the varying technologies doesn't stop with just the energy harvesting sidewalk.
London and Copenhagen, Denmark-based Airlabs is a scientific research and design group that has taken on the huge problem of air quality in the world's largest cities. The Airlabs team brings together a variety of disciplines, from atmospheric chemistry to pollution monitoring, from fluid dynamics to environmental health and from economics to engineering and design.
Airlab's contribution to London's "smart street" is their "CleanAir Bench." Eight fans inside the bench draw in polluted air, which the bench then processes internally to remove up to 95 percent of nitrogen dioxide — an urban pollutant. The bench then "exhales" clean air for seated users to enjoy, according to a description on the Airlabs website.
Mayor Khan will also appoint the city's first Chief Digital Officer, who will oversee the development of smart city tech, working directly with the Mayor's Office, the Mayor's Smart London Board, local authorities and the technology sector to drive the development of smart city technologies.
"From air pollution and climate change to housing and transport, new technologies and data science will be at the heart of the long-term solutions to urban challenges," Khan said.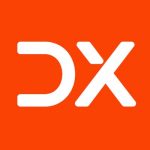 Increase in demand for automation from business teams
The highest demand came from four departments, including R&D.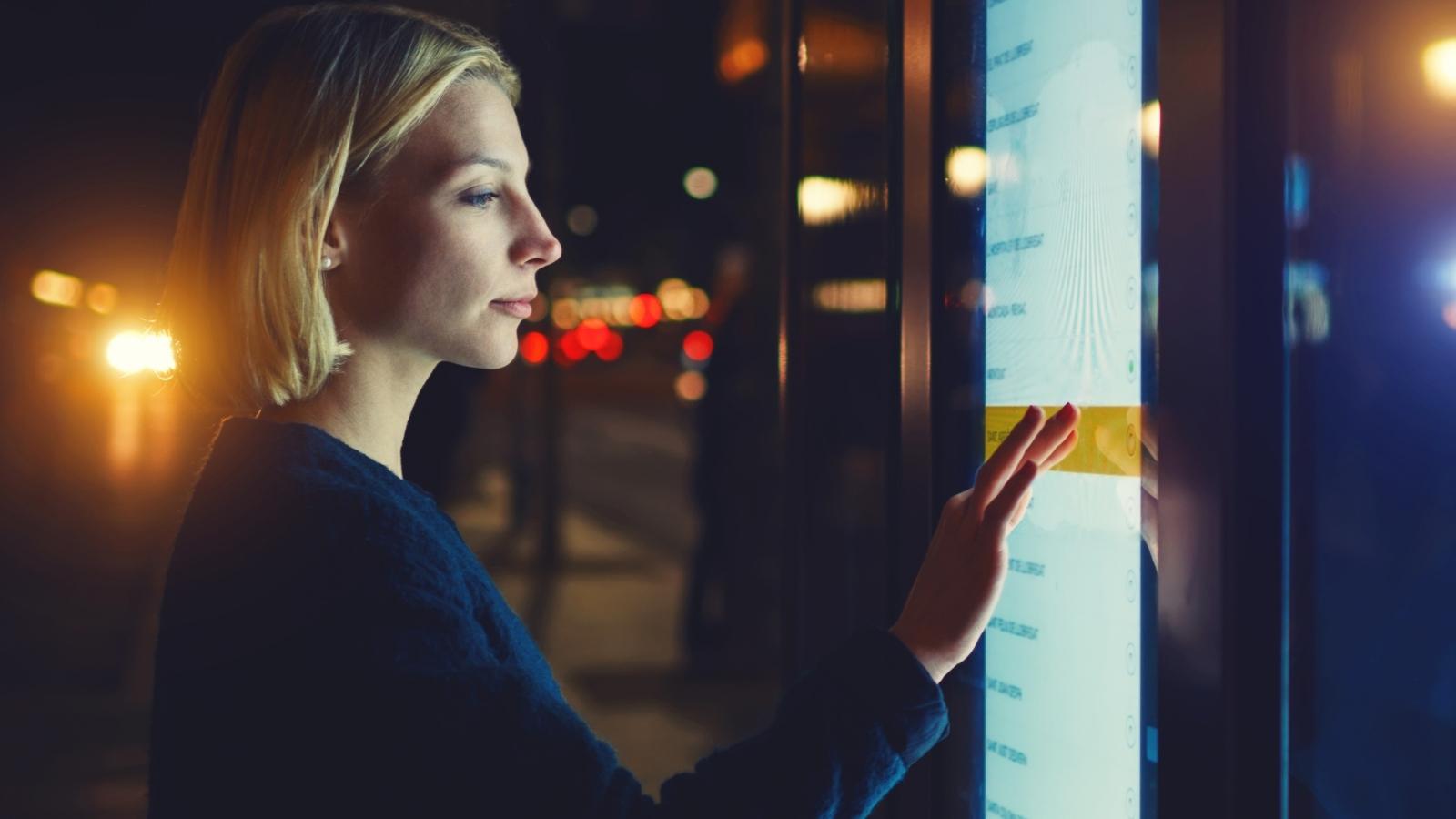 According to a new Salesforce global survey of 600 CIOs and IT decision makers, 91% of respondents report that demand for automation from business teams has increased over the last two years.
As Salesforce reports, companies are faced with a variety of macroeconomic uncertainties (eg. hiring, costs), leading to a renewed focus on efficient growth, cost savings, and increased productivity by CEOs and business leaders. Automation, in turn, drives immediate value across all areas of business
Where is the highest demand? Four departments lead the way:
Research and development (39%)
Administrative/operations (38%)
Customer service (33%)
Marketing (26%)
The survey also dove into existing technology stacks, finding that:
96% respondents said that "modifying and rebuilding automations is a challenge as systems and business requirements change."
4 in 5 respondents said "restructuring existing application and data landscapes to support automation would likely compound their organization's technical debt."
"Organizations across every industry want to automate processes and customer experiences as quickly as possible. However, if they try to go fast with the wrong tools and techniques, they'll actually impede true innovation," said Matt McLarty, Global Field CTO & VP of the Digital Transformation Office, MuleSoft.
Getting automation right
The key with automation is making sure all benefits are accessed, leading to quicker, more efficient growth.
According to the study, 44% of respondents are now using integration and API management capabilities to fully support their business process automation efforts.
McLarty also outlined why we need a new mentality with respect to automation in business: "Organizations should never just think that once a process is automated the job is done," he said.
"The organizations that thrive in the digital economy are the ones that adapt to changes the fastest," continued McLarty. "For established companies, that means focusing on three things: growth with efficiency and sustainability, agility with safety at scale, and continuous innovation."
Learn more about the study and further automation trends from Salesforce/Mulesoft.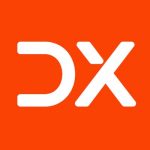 DX Journal covers the impact of digital transformation (DX) initiatives worldwide across multiple industries.
Gartner: Cybersecurity predictions for 2022-2023
"We can't fall into old habits and try to treat everything the same as we did in the past."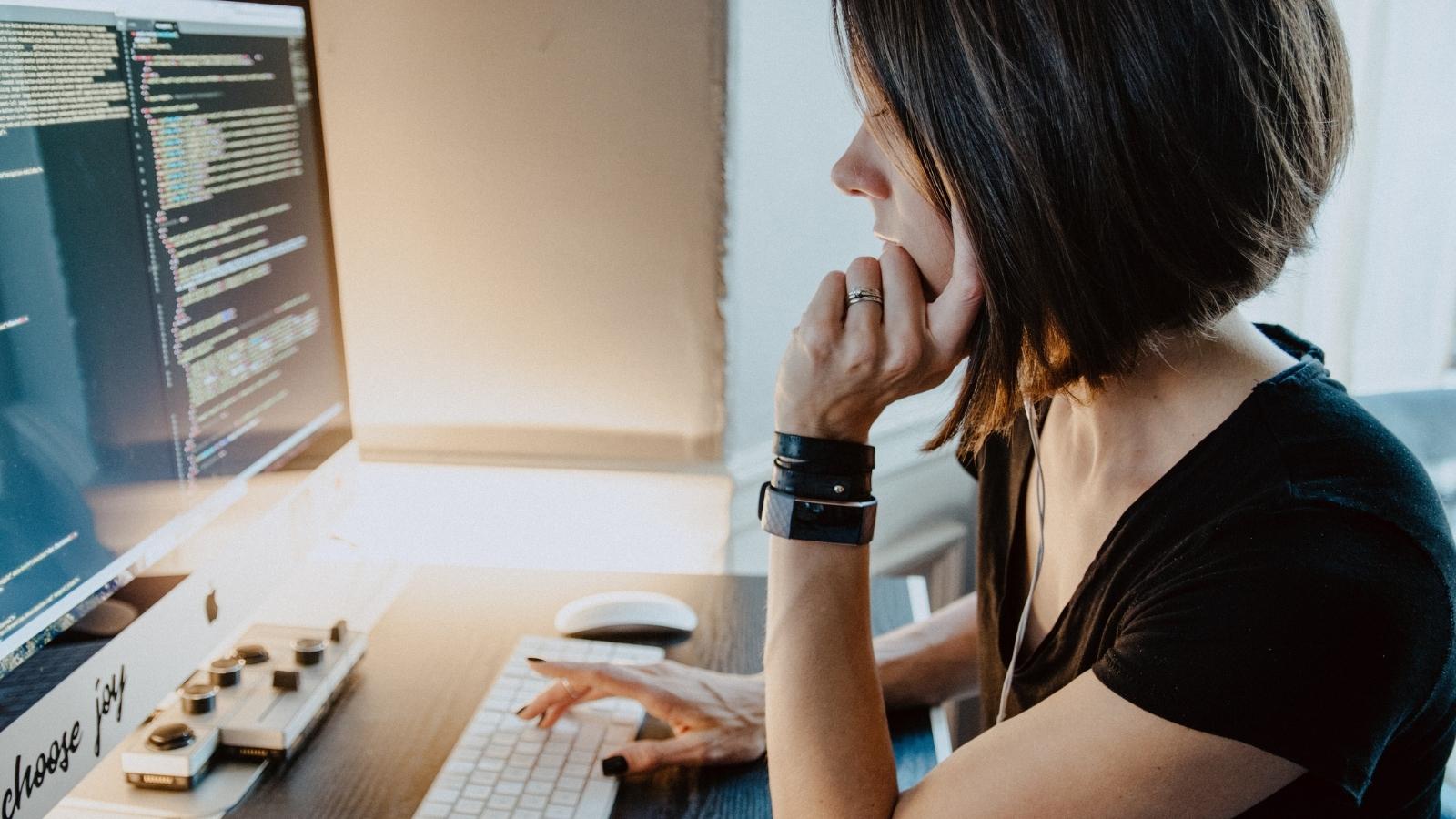 Cybersecurity is a key element of digital transformation. The ability to have business continuity when cyber incidents occur — or cyber resiliency — play a critical role, especially when data and connected systems are such important components of digital transformation.
According to a Gartner survey from late 2021, 88% of Boards of Directors view cybersecurity as a business risk, as opposed to a technology risk. At the same time, only 12% have dedicated board-level cybersecurity committees.
So what does the future of cybersecurity look like right now?
"We can't fall into old habits and try to treat everything the same as we did in the past," explained Richard Addiscott, Senior Director Analyst at Gartner, in the opening keynote of the Gartner Security & Risk Summit in mid-June.
"Most security and risk leaders now recognize that major disruption is only one crisis away. We can't control it, but we can evolve our thinking, our philosophy, our program and our architecture."
Here are eight cybersecurity predictions that experts from Gartner recommend leaders build into their security strategies:
Consumer privacy rights (required by government regulations) will cover 5 billion citizens and more than 70% of global GDP through 2023.
By 2025, 80% of enterprises will adopt a strategy to unify web, cloud services, and private application access from a single vendor's integrated security service edge (SSE) platform.
60% of organizations will embrace 'Zero Trust' as a security starting point by 2025 — and more than half will fail to realize the benefits.
By 2025, 60% of organizations will use cybersecurity risk as a primary determinant in conducting third-party transactions and business engagements.
In 2021, less than 1% of nation states have legislation regulating ransomware payments, fines, and negotiations. Through 2025, 30% of nation states will pass legislation.
By 2025, threat actors will have weaponized operational technology environments successfully to cause human casualties.
By 2025, 70% of CEOs will mandate a culture of organized resilience to survive coinciding threats from cybercrime, severe weather, civil unrest, and political instabilities.
By 2026, 50% of C-level executives will have performance requirements related to risk built into their employment contracts.
Learn more about these predictions from Gartner, and about additional priorities for security and privacy leaders from their ebook 2022 Leadership Vision for Security & Risk Management Leaders.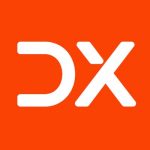 DX Journal covers the impact of digital transformation (DX) initiatives worldwide across multiple industries.
"Whatever the smart engineers work on is going to get better"
Silicon Valley entrepreneur, investor, and engineer Marc Andreessen explores what's happening now in technology.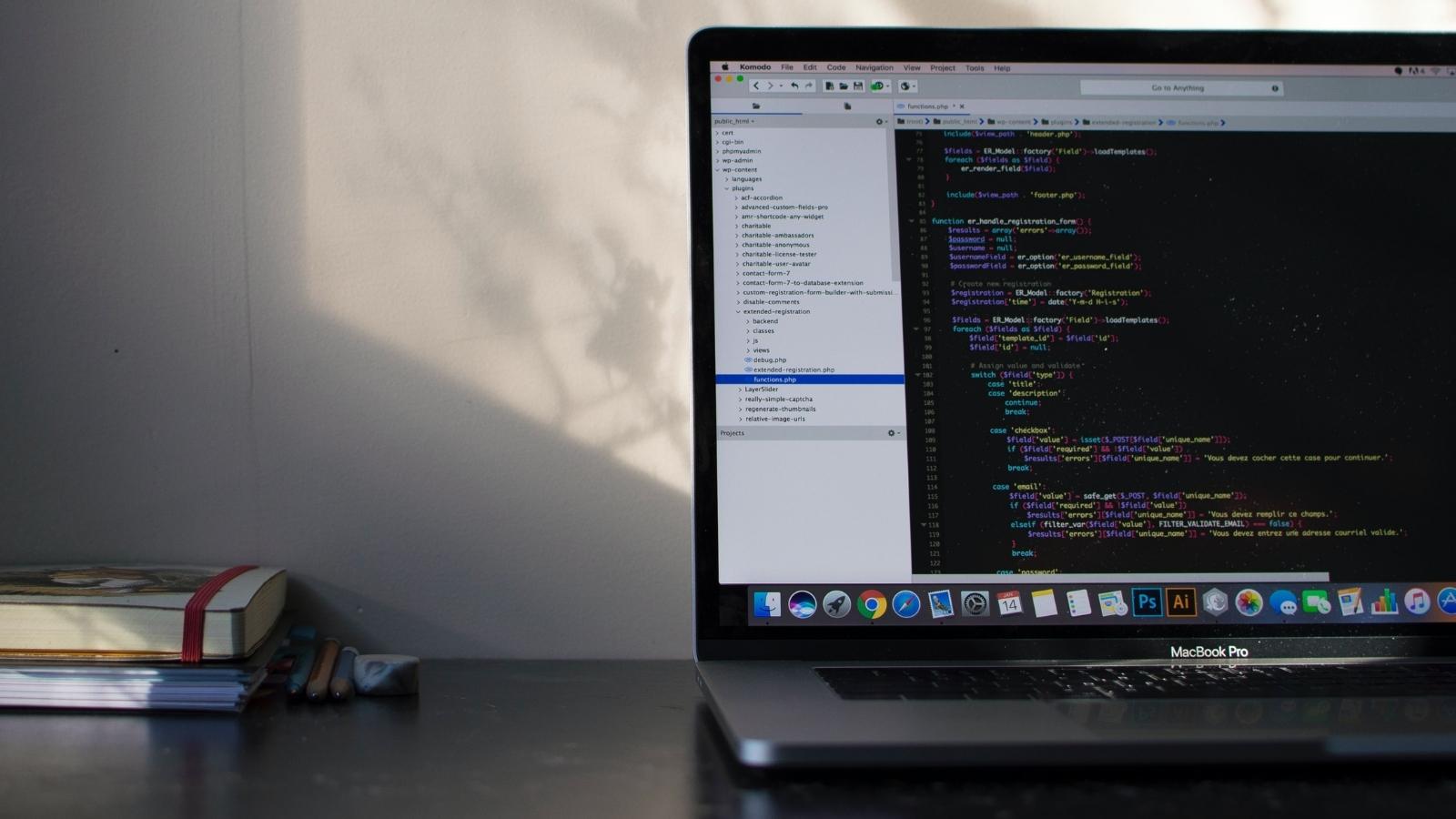 Marc Andreessen, a 28-year Silicon Valley veteran is an entrepreneur, investor, and software engineer. Most notably, he is one of the creators of early web browser Mosaic. He also launched Netscape, and early cloud and SaaS company Opsware.
At this unique moment where technology and its future can look unclear in terms of its trajectory, Andreessen sat for a new interview with McKinsey to discuss current tech trends like artificial intelligence, crypto, and Web3, and how these technologies develop and disrupt businesses.
Here are some excerpts from the interview.
On transitional tech moments:
"At any given time in the tech industry, there are two primary modes.
One is what we call search mode. You are wandering around through unfamiliar territory, and you're searching for new hills to climb. You're searching for new technologies that will work and that will capture the imagination. People will become interested, and new markets will open up.
The second is hill-climbing mode, which is basically when you exploit the new opportunity or market. As you climb the hill, you refine the products and proliferate them to a mass market."
On tech talent:
"I would break "smart people" into two sets. The ones we track primarily are engineers, right? And the nature of engineers, in any given field, is that they just go to work and write software and build gizmos. Even at moments when lots of people are disillusioned about technology, the engineers just keep showing up for work. They're engineers, it's what they do, right? So whatever the smart engineers work on is going to get better. It may or may not be commercially successful, but it is going to improve."
"The other set of people we focus on are the really good entrepreneurs. And yes, entrepreneurs respond to fads like anybody else. But when really good entrepreneurs pair with really good engineers, they start companies, they build products, and they tend to make what they're working on a lot better."
On web3 and cryptocurrency:
"I think this is a foundational technology change, a new architecture for building an entirely new generation of computing systems. We have become convinced that Web3/blockchain/crypto is foundational. It's a big hill. It's as foundational an architecture shift as the ones from mainframes to PCs, from PCs to web, from web to mobile, or from traditional software to AI. It's a fundamental shift and building this out is a 25- to 30-year process."
On what he's tell companies about digital transformation:
"Find the smartest technologist in the company and make them CEO.
I've had these conversations a thousand times with companies, with the CEO, the board of directors. They're not technologists, and I do my thing. I like people, and I like talking about this stuff. I walk them through the basics.
And I can always tell if there's a real technologist in the room. The real technologist is not sitting at the table. They're sitting against the wall. They're never in the main group, and they sit there and nod their head. They're thinking, "Finally, somebody is showing up and actually saying this to these people. Maybe they'll finally get it.""
Read the full interview transcript here.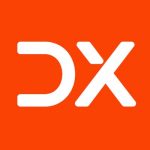 DX Journal covers the impact of digital transformation (DX) initiatives worldwide across multiple industries.