Microsoft launches program to drive mixed reality transformation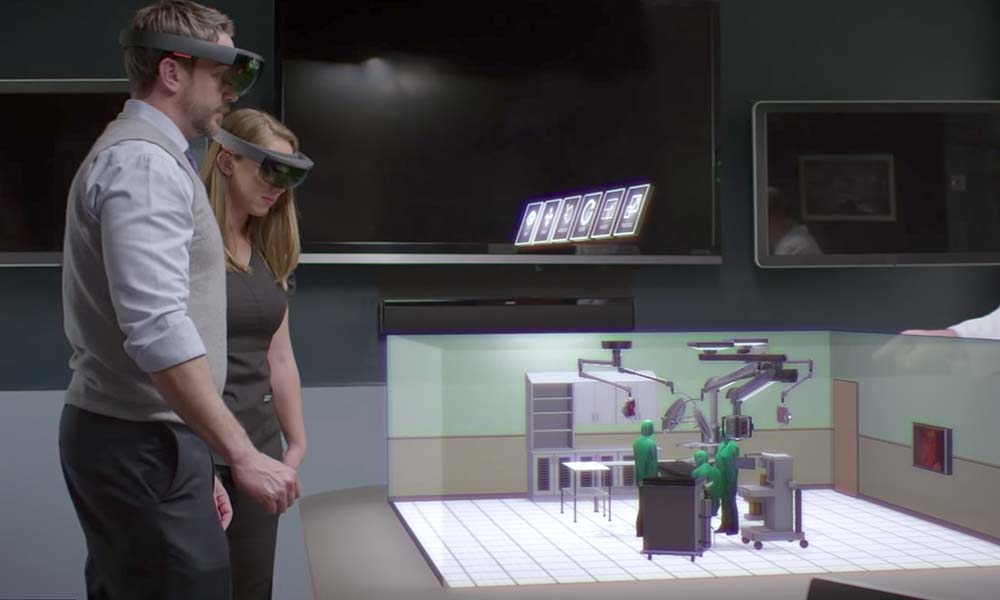 Microsoft has announced a new program that will accelerate the spread of mixed reality devices across the world. The company intends to partner with digital agencies to demonstrate the power of its HoloLens headset and create new experiences.
Microsoft launched the program today at its Inspire partner event. The Mixed Reality Partner Program is a broad effort to increase the adoption of mixed reality devices. It will incorporate several of Microsoft's existing smaller schemes, including its work with 30 digital agencies under the HoloLens Agency Readiness Partner Program.
Microsoft said the change has been necessitated as a consequence of the growing global reach of HoloLens. The innovative device is now available for developers to purchase in regions across the world.
Mixed reality itself is only just getting established though. Companies, content producers and developers trying out HoloLens for the first time don't have many examples to turn to. Microsoft wants to use the new program to give companies a starting point when they're looking at mixed reality. It will work directly with the agencies producing mixed reality content to help newcomers get established.
"We've learned that successful mixed reality solutions are built on great experiences – and those experiences require both a creative design component and a strong competency in application and infrastructure integration and deployment," said Microsoft. "Today, we are excited to announce that due to growing demand from partners and customers, we have created the Mixed Reality Partner Program, which expands the agency readiness program to welcome systems integrators (SIs) and digital agencies around the world."
Microsoft said that companies and organisations including Boeing, Cirque du Soleil, Lowe's and Real Madrid have already designed mixed reality experiences under the HoloLens Agency Readiness scheme. The expanded program is intended to offer similar digital transformations to more interested companies. Experienced agencies will be able to provide their insights into producing 3D and mixed reality content to customers worldwide.
Members of the Mixed Reality Partner Program will receive training on how to extend their "design competencies" to include mixed reality experiences. Microsoft said that industries ranging from construction to healthcare are assessing how HoloLens can benefit them. The company's partners will be responsible for answering these questions and delivering some of the first commercial mixed reality solutions.
The program is available for entry now. Interested agencies will have to complete a "multi-week readiness program" before they're accepted. They'll then be eligible to access benefits including direct mentorship from Microsoft and assistance in sales and marketing. Current members of previous HoloLens partner schemes will be given a fast-track option so they can "immediately" engage with the program.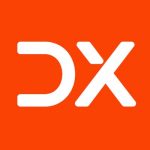 DJG partners with GetStarted to create voice-activated content experiences for brands
DJG's new partnership breaks ground for voice-activated branded content experiences.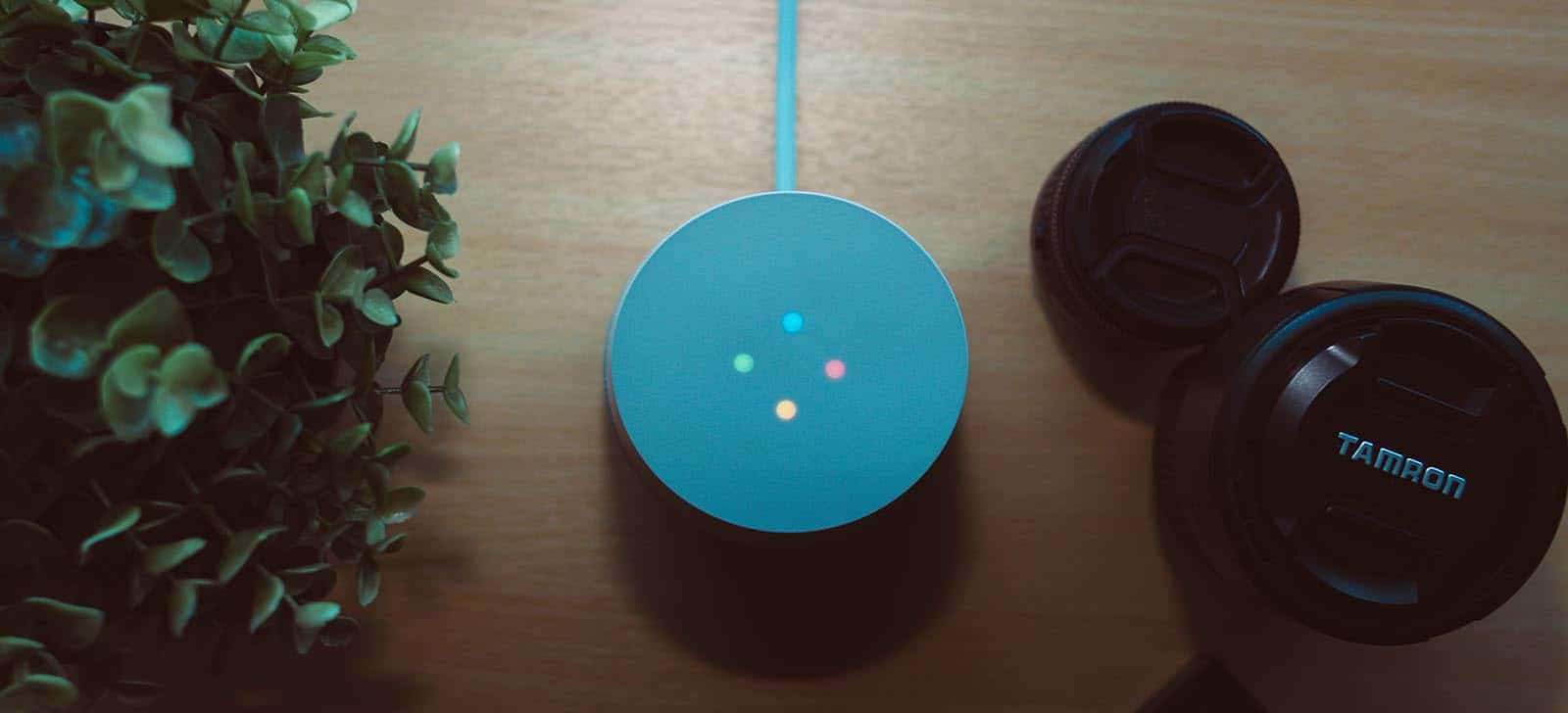 Content marketing firm Digital Journal Group (DJG) and voice technology platform GetStarted today announced a partnership to build voice-enabled experiences for brands wanting to reach audiences via smart home devices such as Amazon Alexa and Google Home.
This partnership will leverage DJG's cross-industry content marketing and storytelling experience for leading B2B and B2C brands, and GetStarted's technology platform that allows organizations to create dialogue and conversation via smart home devices.
"Voice is a really exciting space for us because it allows for totally new kinds of content experiences, as well as unique data insights that are possible as a result of the way people interface with content," says Chris Hogg, President and Partner at DJG. "Up until now, a person's interaction with their smart speaker has been largely query-based, where an individual asks for information such as weather, recipes or events in their calendar. Our partnership with GetStarted allows us to shape the experience on behalf of a brand, allowing an organization to have a conversation with a person around their interests."
In Canada, 77% of the population is aware of smart speakers, and 26% own a device according to research from Edison Research and Triton Digital. In the United States, 80% of the population is familiar with smart speakers and nearly one quarter (24%) own a device.
The DJG-GetStarted partnership allows companies to connect their audience via the voice-activated speakers they already have in their home, so no additional hardware is required.
As part of its partnership, DJG will design and deliver voice-enabled content marketing experiences for brands via a managed service, and GetStarted will provide the voice technology platform. 
DJG will focus first on creating brand-audience experiences that deliver surprise and delight via voice, as well as deepen engagement and conversion opportunities for organizations exploring new ways to connect with an audience. 
"We are very excited to count DJG as a key member of our pioneering launch partner group to explore the rapidly growing voice activation arenas," says Norbert Horvath, CEO and Co-Founder at GetStarted. "Using our innovative GetStarted dialogue management platform, brands are now able to design, launch, iterate quickly, and perfect their conversation-based content experiences with their respective audiences.  We are looking forward to pursuing this opportunity together with DJG by engaging and actually listening to what the stakeholders have to say."
DJG offers consultation, design and build services for voice-enabled experiences for multiple stakeholders within an organization:
For marketers:

Give your audience access to news and information, exclusive content, thought leadership and insight, as well as offers and contests.

For internal communications and HR teams:

Deliver company updates, news and executive messaging on a one-on-one basis with distributed teams and remote workforces.

For virtual event organizers:

Provide attendees with "backstage access" to speaker interviews, sponsor information and exclusive content. Attendees can engage with their smart speaker live during an event, deepening engagement and creating a new kind of virtual attendee experience.



"While the use of voice in content marketing, HR and events is still in its infancy, we anticipate audiences will move in this direction and be open to new kinds of content experiences via conversation with a smart home device, so we're building for it now," says Hogg. 
For more information or to discuss how voice-activated content experiences could be produced for your business, contact DJG.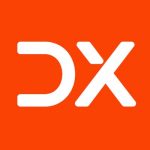 DX Journal covers the impact of digital transformation (DX) initiatives worldwide across multiple industries.
A marketing mindset translates to DX success for banks and credit unions
43% of banks saw a stronger ROI in digital transformation efforts by giving marketers a seat at the table.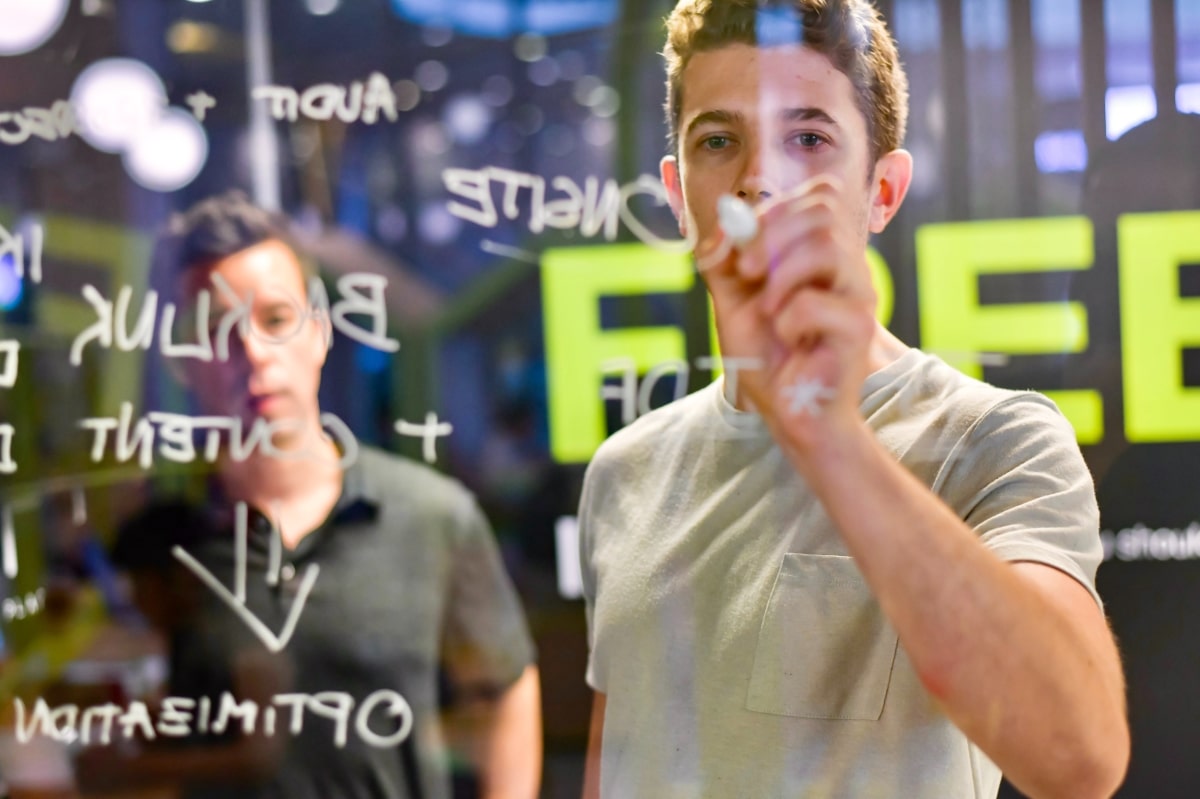 A winning strategy for banks and credit unions in their digital transformation efforts? 
Bringing marketers on board.
Global marketing agency Metia Group polled 500 senior financial marketers in the US and Europe between April 27 and May 17 — covering institutions of all sizes with active DX initiatives underway. Their research found that the most successful efforts are those where a marketing mindset was applied.
Of those institutions surveyed, more than one third gave their marketing teams a full seat at the table to determine company-wide DX efforts.
Were marketers the difference maker for financial institutions able to pivot quickly during COVID-19? Our research suggests yes: https://t.co/xYjPiiJWYJ pic.twitter.com/fMklunxcmg

— Metia Group (@Metia) August 10, 2020
As a result of including marketing teams, 43% of banks said their initiatives exceeded expected ROI. This compares to only 23% of the other institutions not taking the same marketing-led approach.
Marketers are being relegated to the sidelines when it comes to digital banking transformation. But research shows that the financial institutions who give marketers an active role see digital transformation initiatives exceed ROI almost twice as often: https://t.co/PUid8LOsZJ pic.twitter.com/RaY1a7YUyf

— Metia Group (@Metia) August 12, 2020
Additional key findings of the Mindset Matters report include:
Institutions with a marketing mindset were able to pivot their customer experiences more rapidly in response to COVID-19, with 32% finding it easy to pivot the digital customer experience, versus 25% of other institutions.

Financial institutions with a marketing mindset were found to be more likely to have built digital experiences superior to their competition: 60% versus 35%. They also reported greater success in terms of customer acquisition, increased deposits, and improved cross-sell rates.

69% of those surveyed believe that the role of marketing will be even more critical post-COVID in securing a strong future for financial institutions.
"Marketing experts are the most customer-centric personnel in any organization, and their absence from the digital transformation process in the majority of financial institutions is a missed opportunity," said Liz High, Vice President of Insight and Strategy at Metia. "Smaller institutions that have been further disadvantaged by COVID-19 have a clear opportunity to extend the impact of the resources they do have, by putting their senior marketers in the driving seat. The same is true of the larger banks that want their investments to deliver what matters to their customers."
The report from Metia can be downloaded here.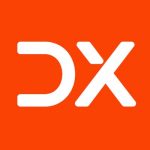 DX Journal covers the impact of digital transformation (DX) initiatives worldwide across multiple industries.
2020 digital transformation trends in media and entertainment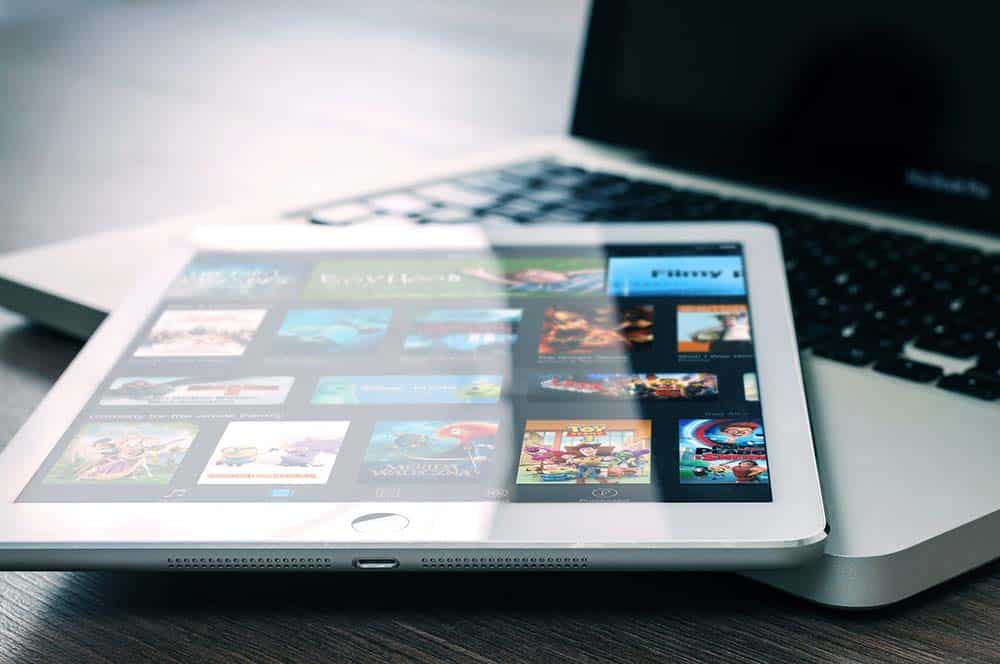 Back in July, Netflix reported its first domestic subscriber loss since 2011, and lowest quarterly subscriber growth in three years.
Stock value, of course, plunged — a mind-blowing $17 billion in one day — proving that especially for the media and entertainment industries, immunity from disruption is non-existent, even for massive pioneers like Netflix. 
Writing in Forbes, Futurum Principal Analyst Daniel Newman explains that while last year's digital transformation (DX) trends for media and entertainment were focused around the increase in video ads, buzz for digital experience, and the resulting rise in mobile data usage, predictions for 2020 focus on the need to "cap the crazy."
There's a need to "realize what types of technology and advancements and content creation will really drive business in 2020 — and which will merely drive companies into the ground," Newman writes. 
2020 will also be an "inflection point," he says, "where companies are going to better operationalize current technology." Preparing will be key, with organizations working to handle emerging technologies like 5g, mobile AR/VR, and conversational AI — while maintaining a balance between profits and connecting with the customer. 
Here are Newman's top four predictions for digital transformation in media and entertainment:
Applied AI for operations: Spending is growing faster than profits at today's organizations, which is a business no-no. Media and entertainment companies need to take the wheel on spending, but the situation is still controllable. 
"Every company today, aided by AI and machine learning, has the power to be smarter about where and how they're spending. They have the ability to see what's working and what isn't."
Privacy: The trust gap is currently massive, and media and entertainment are at the centre. Consumers overwhelmingly (61% in one survey) feel that companies no longer have control over data and privacy.
"In the future, there will be a significant opportunity for brands to work on offering greater levels of data usage transparency," Newman says, "to deliver best of breed experiences while also providing consumers a better understanding of how data is being used."
This will translate into giving better and more levels of control to consumers, including information on what brands know about them and having the right to be forgotten.
Focus on building intelligent enterprises: Going hand-in-hand with the aforementioned spending issue, companies in media and entertainment need to shift their focus on building smart enterprise, "not just cool and exciting media arms."
With the innovation that's taken place within media and entertainment, it's important that "companies apply the same effort to the back office to make sure operations can support growth and scale profitably."
Personalization: Gen Z-ers and Millennials are willing to pay for personalization. Especially if it's well done and lead to deeper engagement. In 2020, Newman explains, companies will take a closer look at both successful content and which audiences they're attracting. The result will be, thanks to AI and machine learning, more niche communication and customized content geared to specific audiences. 
Going beyond content, "it's time for the industries to clean up their databases and make smarter outreach," Newman says. "2020 will leave no room for messy communication and customer relationship management."
Given that consumers haven't changed their habits too much, previous predictions continue to hold out. The coming year, however, "will focus more on getting a handle on the wild masses of content being created and shared across an endless number of channels."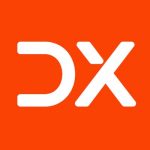 DX Journal covers the impact of digital transformation (DX) initiatives worldwide across multiple industries.