New report signals faster digital transformation of insurance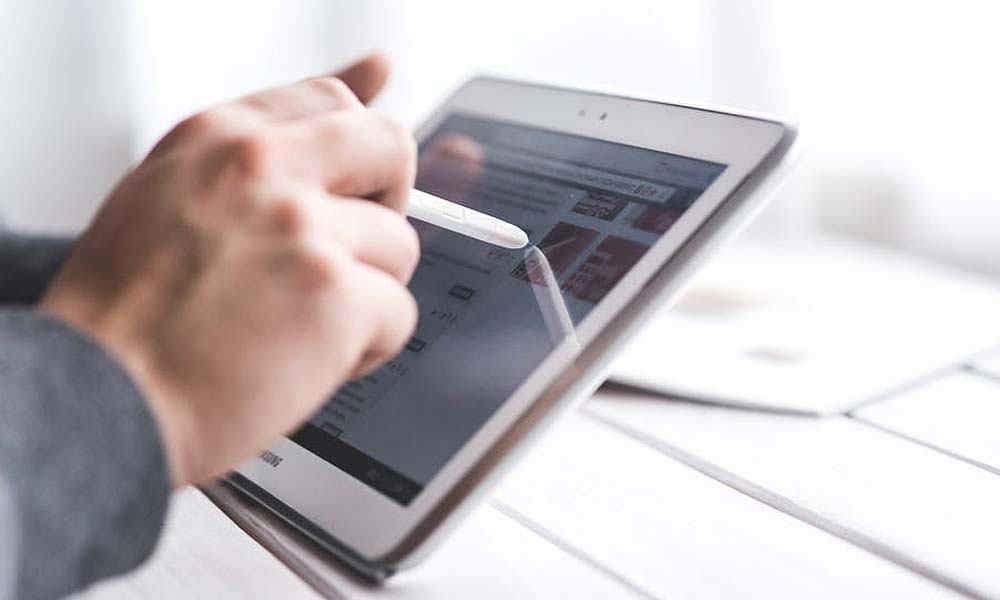 The insurance sector is increasingly turning to digital technology for automating insurance claims, analyzing big data for trends, and the way clients access services. A new report highlights how this disruption is creating opportunities for start-ups.
A review of trends in global 'fintech' has been undertaken KPMG, focusing on market drivers and technologies. Investment in technologies for financial services is high, running to $8.4 billion on a quarter-by-quarter basis, according to the report called "The Pulse of Fintech Q2 2017." The insurance sector is one area where there has been considerable investment.
#Insurtech
The application of technology in the insurance sector has been dubbed InsurTech. In recent years there have been various trends to note, such as using artificial intelligence to select the insurance cases of the greatest value.
The KPMG report identifies three important trends:
Digital only insurers
Comparison sites
Artificial intelligence to help process insurance requests and claims
Digital Only
The first trend noted in the report is that many insurance companies are transitioning to become digital only insurers, abandoning the traditional office and instead offering insurance services via apps. The use of apps is important for new challengers given the fall in television advertising which is necessitating a shift to mobile and online channels to advertise insurance services.
A number of new companies have entered the market, challenging established insurance providers. These challengers include digital only insurance providers Trov and Cuvva. The majority of these start-ups, up to 90 percent, are based in the U.S. These challengers tend to be niche providers, such as covering fraud or offering services for clients that carry greater financial risks.
Comparison Shopping
A second area of change within the insurance sector is the use of insurance aggregators and comparison sites. These are websites where the client can search for the different insurance packages based on criteria of interest. This is not simply based on price, the optimal outcomes depend upon what consumers are interested in.
Take car insurance as an example. Other factors that will influence the consumer are excess paid, whether a hire car is available, support for legal fees and so on. Insurance firms working together through comparison sites is an example of growth within the business-to-business market for financial services.
Machine Learning and AI
Not only can big data analytics be utilized for mining data to assess insurance claims and accident trends, new technologies are also able to transform labor-intensive claims processes. Several insurance companies are running pilot programs to investigate how artificial intelligence can help with processing for high-volume, low-value claims. Automation and analytics are also enabling insurers to improve fraud detection.
Artificial intelligence is also being used to help insurers identify complex or severe claims early. In addition, rules-based processes are being automation especially by property and casualty insurers, according to a state-of-play review by Accenture. As an example, with medical insurance, Fukoku Mutual Life Insurance, which is based in Japan, uses artificial intelligence to calculate claims payouts, and to classify different injuries.
The three trends are each an example of a major disruption being driven and enabled by digital advances. While no single competitor or technology poses a threat to the established insurance sector, the trends are reshaping the insurance sector, signaling a need for digital-based change for those established players that have yet to fully commit to the digital process.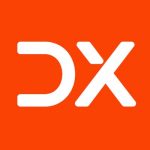 81% of banking executives would look to collaboration for digital transformation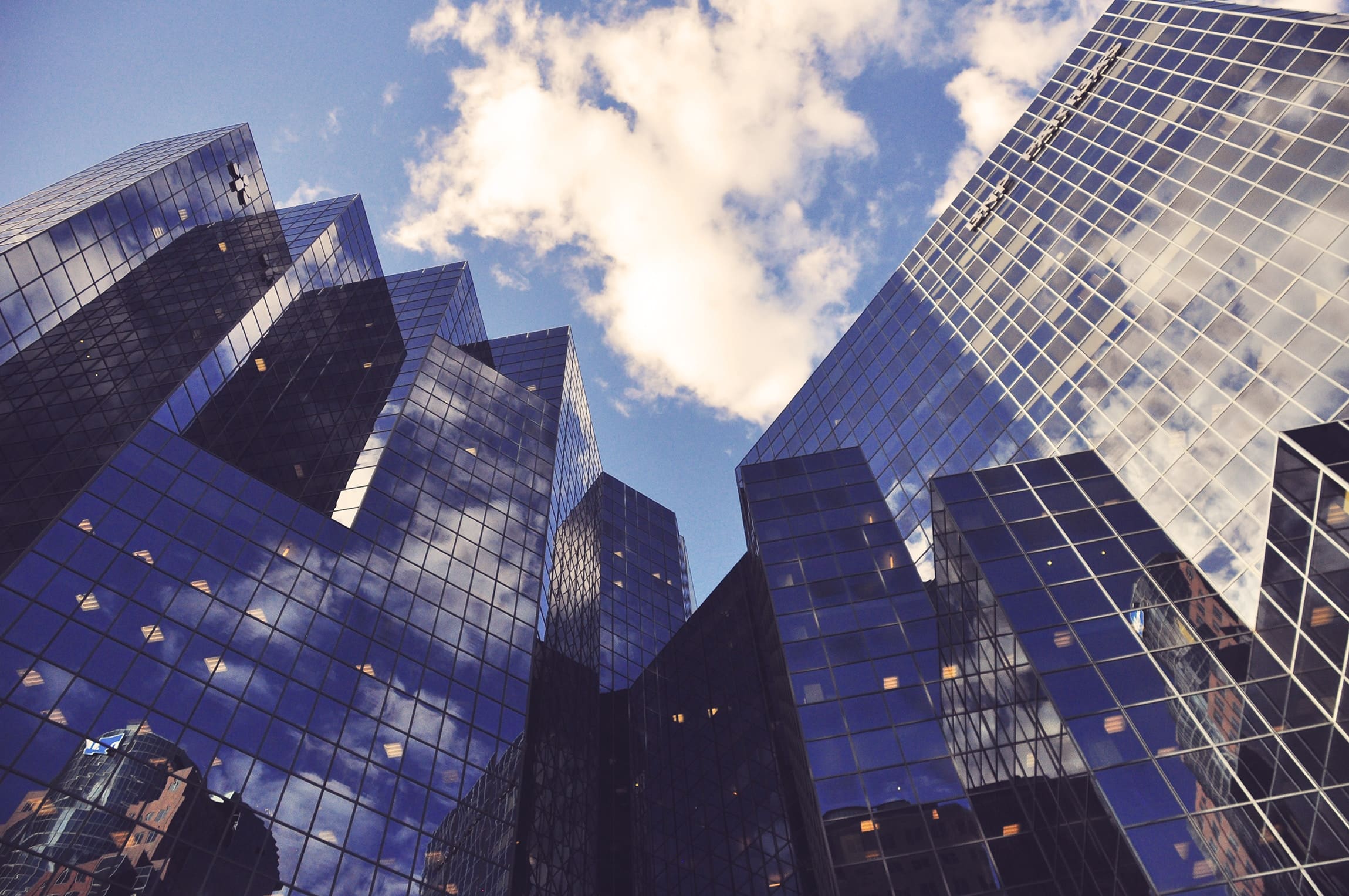 According to Finextra's The Future of Payments 2019 report, it's been "the year of digital transformation for legacy-era brick-and-mortar banking giants."
And collaboration is overwhelming the favored path to get there.
At EBADay, hosted by Finextra in association with the EBA, it was reported that 81% of banking executives would seek to collaborate with partners to better, more successfully execute digital transformation.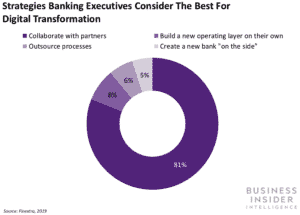 While collaboration was the clearly-favored choice, some respondents did choose options for digital transformation that either kept the process in-house, or completely outsource it:
8% would build a new operating layer on their own

6% would outsource processes

5% would create a new bank "on the side"
When asked to describe digital transformation (DX), 55% said that it means fully changing an institution's fabric. For others, DX means:
Offering more innovative products while reducing costs (20%)

Replacing and renewing the core banking operating system (13%) 

Offering digital channels such as mobile (12%)
Thanks to consumer demand, banks have been forced to step up and introduce new products and services that leverage current and emerging technologies — all in the name of giving customers better choice. 
As it stands, customers of the retail banks are able to deposit cheques, transfer funds, and apply for loans via their smartphones. 
"This collaborative attitude underscores how the rise of digital banking may not need to be an all-out competition between incumbents and startups," explains Business Insider, "and may even tilt the scales in the direction of collaboration."
And it looks like it's already been happening: Lloyds found that 48% of financial services they polled said they have completed acquisition deals for fintech firms, or have taken a minority or majority stake in them.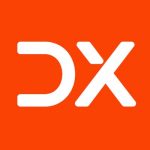 DX Journal covers the impact of digital transformation (DX) initiatives worldwide across multiple industries.
Why private label banking apps and products are on the rise
Private labeling has long been a pervasive strategy in retail, where products are made by third party manufacturers and sold under a retailer's name. The cost to manufacture is often much lower than reselling another brand name, resulting in higher margins and increased revenue for sellers.
Retailers who implement this strategy also maintain wholesale control of the brand, including packaging and pricing, which generates product exclusivity as well as promotes customer recognition of and loyalty to the brand.
Possibly the biggest benefit of private labels, however, is that they eliminate the pains of having to design and build a new product — especially when entering a new market. By outsourcing the entire process and leaving those details to the experts, sellers can instead focus on what they excel at: branding and marketing the finished product.
Because the benefits of this strategy are so multifaceted, it's no wonder private labeling is moving beyond consumer goods and gaining traction in service-based industries. Businesses looking to develop new offerings and product functionalities can now easily outsource entire technology stacks and tedious regulatory administration.
As tech giants like Apple, Amazon, and Google deepen their financial services plays, banking and personal finance tools have become a prime opportunity for fintechs and smaller firms to leverage private labeling to compete, and for established players to unlock new revenue streams.
Here's a look inside how private labeling is transforming the banking industry— and which products are on the rise.
What is white label banking?
White label banking is another term for private label banking or banking-as-a-service (BaaS), in which banks open up their application program interfaces (APIs) to let third parties build their own financial products with existing infrastructure. White label banking accelerates the builder's go-to-market strategy by removing regulatory, legal, and technical obstacles.
White label banking services
White label banking services enable fintechs and third parties to showcase a sleek, company-branded frontend, while leveraging an established bank's license, regulatory compliance, and technology on the backend to offer core banking features that rival major institutions'.
Common white label banking services include:
Savings and checking accounts
Current accounts
Debit and credit cards
Simplified bill payments
Online payment transfer systems
Personal loans
Mortgages
Insurance
Bank statements with transaction details
Balance notifications
White label banking apps
Some examples of mobile banking apps built with white label features include:
ADIB
Albaraka Mobil
Azlo
Börse Stuttgart App
Chime
Compte CO2
Digit
Dozens
Knotist business banking
MoneyLion
Nationwide Mobile
Qapital
Qonto
Score Kompass
Simple
Spendesk
Stash
Tomorrow
Trade Republic
Van Lanschot
Vitesse Mobile
Xero Accounting & Invoices
Future of white label banking services
Across industries, digital technologies are democratizing information to spur more competition and innovation. Because of this, the trend towards "open access" will only become more pervasive. In the banking industry, particularly, the open banking movement has been unfurling from its epicenter in the UK and stretching across the globe for the past few years.
White label banking and BaaS technology are no longer brand new technologies in the industry, but firms that get involved now will still be ahead of the curve by the time regulation becomes mainstream. The UK's Competition and Markets Authority has already enrolled the nine biggest banks and building societies in its Open Banking Directory, and others are coming soon. After that, it won't be long before other countries follow suit with their own regulations.
Per Accenture estimates, €61 billion ($70 billion) or 7% of total banking revenue in Europe will be associated with open banking-enabled activities by 2020. Incumbent banks around the world that invest in open banking platforms now – before it's mandated – will be rewarded with new revenue streams, an early boost in demand, partnerships with tech-savvy fintechs, and an overall competitive advantage against newcomers in the space.
To stay ahead of trends like white label banking, Business Insider Intelligence is launching a Banking coverage area in September. Tailored for top decision-makers in the financial services industry, this vertical covers digital transformation across the industry, including open banking and BaaS, consumer and business banking, mobile and online banking, digital account opening, and neobanks.
This article originally appeared on Business Insider and is reprinted with permission. To read the original article, visit this link. Measures to put the digital transformation of banks back on track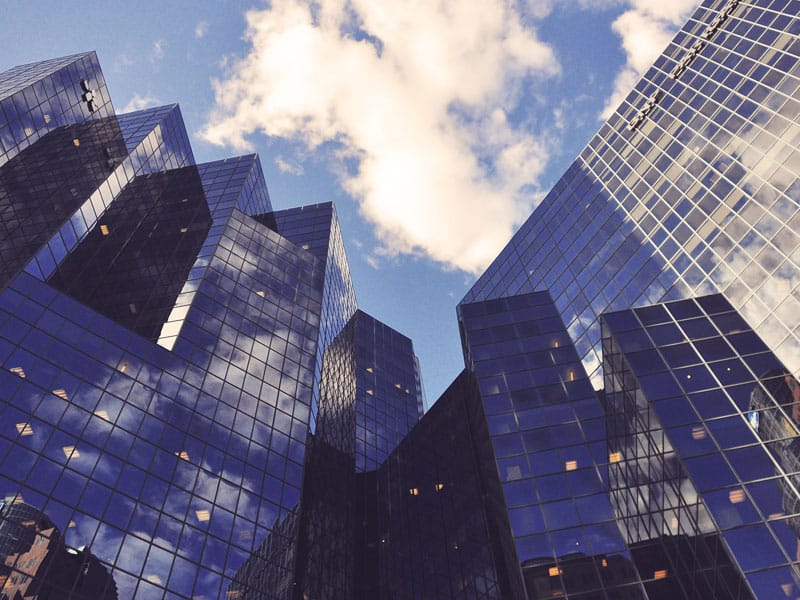 Banks were doing well with digital transformation in the early stages, but the deployment of digital banking transformation is slowing down as things move from IT departments to other parts of the organization, according to a new survey.
The survey from the Digital Banking Report indicates the second wave of digital banking, where technologies are being rolled out across departments, is not keeping pace with the first phase where technologies are selected and on-boarded.
As the report notes, cultural factors are the culprit impeding digital transformation and the solution is to use cross-functional teams to breakdown legacy silo perspectives.
Digital technologies to change the customer experience
While technologies such as artificial intelligence and automation are being applied across organizations, the next phases are likely to include greater use of cloud, analytics and blockchain to assist with data gathering and assessment. In addition, both the Internet of Things and augmented reality are being called out as technologies that will change customer experience.
Getting this right is important, since almost all of the banks surveyed said they were increasing the range of different digital technologies.
Four pillars for DX success
While cultural factors and indecisive leadership are presenting obstacles to digital transformation, there are measures that banks can put in place to help keep their digital strategies on track. For banks to be successful with digital transformation, the Boston Consulting Group recommends they focus on four priorities (what they term as pillars), including:
Reinvent the consumer journey, using the example of how banks can become more like Amazon.
Leverage the power of data. This includes looking at how data analytics can enable banks and credit unions to best understand consumers, plus to identify business opportunities and lower costs.
Redefine the operating model. This involves striking the right balance between human interaction and digital and self-service functionality for consumers.
Build a digital driven organization. Here digital needs to be seen as the new norm. To do this banks need to recruit the right talent, discover agile ways of working and construct an organizational culture that is willing and able to take risks.
Some banks have been successful with digital transformation. As an example, analysts at Forester single out BBVA, the Spanish bank, for balancing functionality and enjoyable user experience whilst maintaining the necessary security checks.