Toronto is the fastest-growing tech market in North America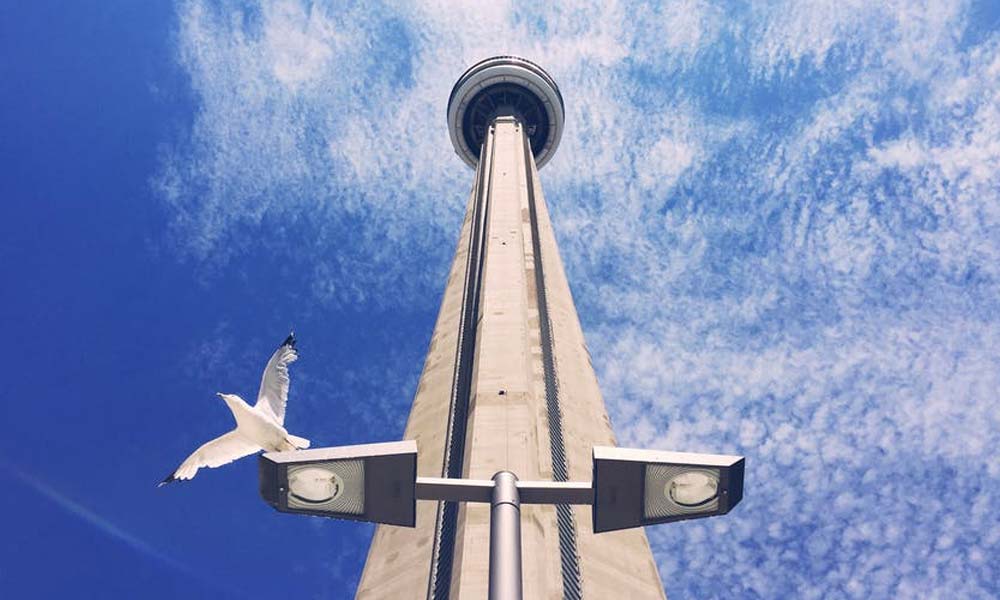 A new report shows that Toronto is North America's fastest-growing tech market. The fourth largest city in North America is becoming a leader in all things technology and innovation.
Toronto moved up from 12th place to sixth in the CBRE's Tech Talent Report, an evaluation of tech talent in 50 major Canadian and U.S. markets. The rapid jump occurred thanks to a major increase in the city's tech talent employment base. Companies are flocking to high quality talent, and Toronto added 22,500 tech jobs between 2015 and 2016.
The tech talent market in Toronto is the fourth largest in North America — 212,000, making up eight percent of the total labor market, up from 6.9 percent in 2015. The proportion of millennials, a key ingredient in high quality tech talent, joining Toronto's tech market also grew by close to ten percent between 2010 and 2015.
Canada's financial and innovation capital also offers companies an affordable location to operate, second only to Vancouver in terms of the cost to obtain high quality tech talent.
Toronto's Mayor John Tory is all in when it comes to promoting the city's up-and-coming status as a technology capital and its incredibly diverse talent pool. At a recent launch event for technology festival Elevate Toronto, Tory lauded the city's assets as a destination for technology businesses — from the tech talent, to the business innovation going on in the city, it's just a question of getting people to see it.
"It's time to showcase all of this. You have to bring people here to see it," said Tory. "Together we're going to be stronger — in sending that message out about the talent pool here, about our embracing of disruption, and about our values."
Reports like the Tech Talent scorecard from the CBRE will certainly help Toronto in its efforts to gain the world stage as a tech leader. In the CBRE's press release on the Tech Talent Report, Werner Dietl, Executive Vice President and GTA Regional Managing Director of CBRE Canada said that Toronto's tech leadership is starting to show.
"Toronto is a becoming a leader in producing a world-class tech talent, particularly in the artificial intelligence field, and there had been an incredible rate of growth in our tech labour force in the past year. When you consider we've added more tech jobs from 2015 to 2016 than New York and the San Francisco Bay area combined, it shows just how vibrant Toronto's tech industry has become. Tech companies now comprise over 20 per cent of all current office space demand in the city."
Another sign of the changing stature for the city is that Toronto was chosen as the first North American location of luxury car brand INFINITI's accelerator program Lab. Rover Parking and NXCAR were both selected from eight prominent startups in early development to work closely with INFINITI to develop their businesses and hopefully become a part of the luxury car company's plans for the future.
If Toronto can build on the last year's promising growth in tech, and continue to attract interest from business groups and accelerators like INFINITI Lab, the city could witness a massive shift in its global standing.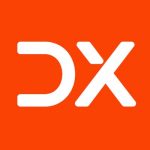 What talent factors matter the most in a digital transformation?
Revisiting 30+ digital transformations, McKinsey found several core themes when it comes to talent and their success.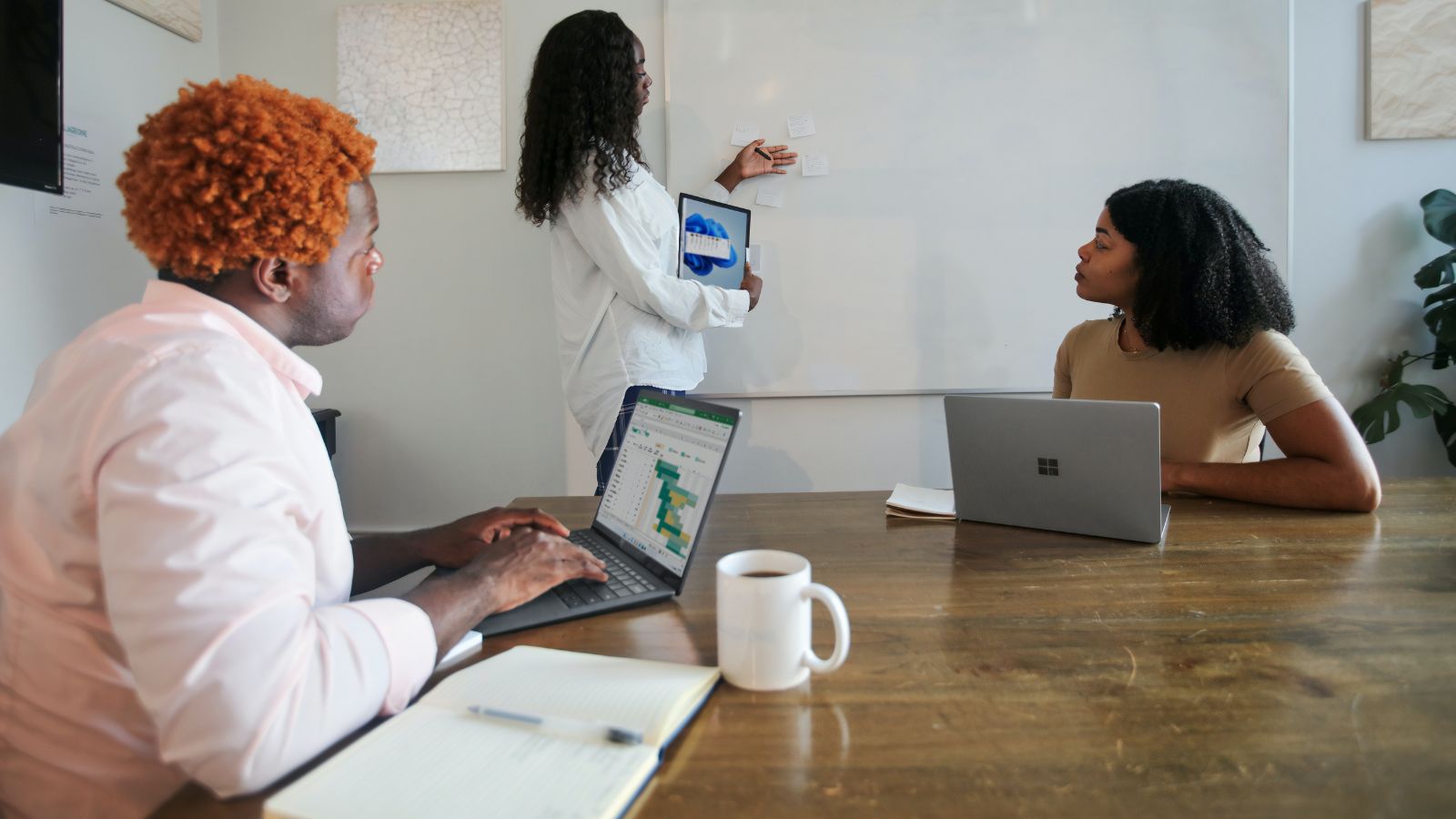 Digital transformations (DX) can be as simple as the creation of an internal digital and advanced-analytics (DnA) system or as complex as an enterprise-wide technological shift. While these shifts have changed the way organizations operate, they've also had a big effect on how they plan to do so in the future. At the end of the day, the success of DX efforts largely comes down to people.
With this reality in mind, researchers at McKinsey Digital recently undertook a review of 30 large-scale digital transformations to better understand the dynamics at play behind the process, and ultimately what talent and tech decisions have the biggest impact on DX success.
Through this research, several key insights emerged.
Fill senior roles with the right digital leaders
One of the most glaring points McKinsey made in its review was the need for organizations to prioritize their hiring of digital-minded leaders. The high performance of a transformation project often rests on the shoulders of these individuals, even more so than on the technologies they use.
In fact, the research found that up to 50% of a given group or unit's performance variability could be attributed to the individual leaders driving the transformation. Therefore, it's important for organizations to invest in hiring and nurturing these data scientists, digital strategists, engineers, and other digital-focused leaders for their digital transformations to be successful.
But in that same vein, McKinsey notes that companies should be wary of rushing into hiring in these roles. It explains that organizations risk the overall reputation and viability of their programs if they attempt to take shortcuts with early hiring, sometimes delaying progress by a year or more.
Invest in digital learning and development programs
Another key area of impact researchers highlighted was learning and development, and how investments in such programs for DnA rollouts could improve the success of digital transformations. The McKinsey team noted that both on-the-job training and structured learning programs can often do more to improve the success of a transformation than just hiring in new talent.
Furthermore, the review indicated that companies who reward higher skill levels with better compensation were much more likely to be successful in their digital transformations than those who did not. It cited data gathered from leading organizations who comparatively rewarded higher skill levels with better compensation (67%), greater benefits (64%) and more responsibility (78%) than laggard companies who only managed 41%, 23% and 58% respectively.
Similarly, McKinsey emphasized one important fact: digital talent can often be tapped within the organization. Since not all digital products are going to require expert-level skills, upskilling non-digital talent, they found, could potentially cover up to 70% of an organization's digital needs. Just make sure that you're being realistic about who can be upskilled and the time commitment.
And while upskilling is important, organizations need to balance immediate results with long-term capability. Contractors can help fill gaps in the early days of a digital transformation, but need to come with a strong transition plan.
Take another look at value propositions
McKinsey also discussed the topic of organizational value propositions and their power to influence the quality of talent businesses bring in. It noted that organizations, especially those undergoing digital transformations, should consider the value they offer beyond traditional total-pay packages when it comes to attracting top digital talent.
Including things such as forward-thinking culture, career growth opportunities, and attractive work environments can go a long way in luring the best and brightest digital minds. McKinsey highlighted that companies who have thought hard about their organizational culture and value proposition enjoy a distinct advantage over those who do not, as the quality of digital professionals populating these companies is often much higher.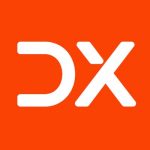 DX Journal covers the impact of digital transformation (DX) initiatives worldwide across multiple industries.
U.S. proposes redefining when gig workers are employees
U.S. labor officials proposed a rule change that could make it easier for gig workers to be entitled to benefits.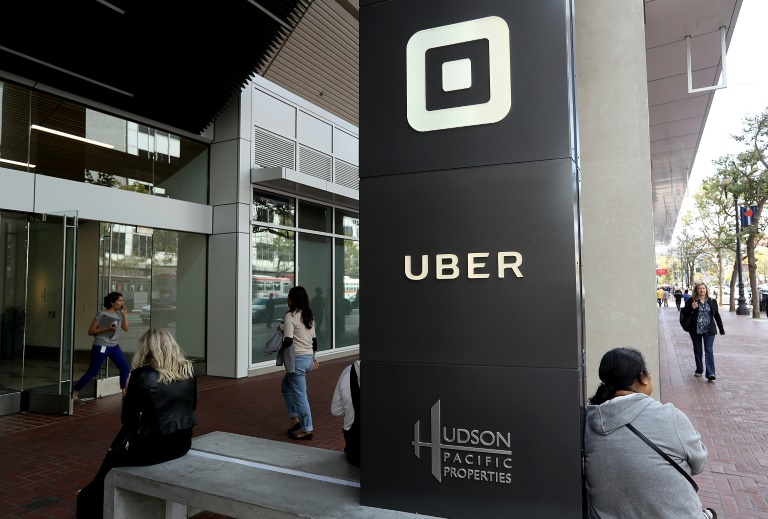 United States labor officials proposed a rule change Tuesday that could make it easier for gig workers such as Uber drivers to be reclassified as employees entitled to benefits.
The move by President Joe Biden's Labor Department would lower a bar set by his predecessor regarding when someone is considered an employee instead of a contract worker.
It also comes as "gig economy" companies from rideshare platforms to food delivery services strive to maintain the status quo.
The new formula includes factors such as how long a person works for a company and the degree of control over the worker, as well as whether what they do is "integral" to a business, according to the proposed rule.
"We believe the proposed regulation would better protect workers from misclassification while at the same time providing a consistent approach for those businesses that engage or wish to engage with independent contractors," Jessica Looman of the US Department of Labor said at a press briefing.
Being classified as employees would entitle workers to sick leave, overtime, medical coverage and other benefits, driving up costs for companies such as Uber, Lyft and DoorDash that rely on gig workers.
The proposed rule change is subject to a 45-day public comment period, meaning there is no immediate impact, but share prices took a hit on the news.
Uber and Lyft shares ended the formal day down more than 10 percent, while DoorDash was down nearly six percent.
"It's a clear blow to the gig economy and a near-term concern for the likes of Uber and Lyft," despite uncertainty about how the new rule might be interpreted across the country, Wedbush analyst Dan Ives said in a note to investors.
"With ride sharing and other gig economy players depending on the contractor business model, a classification to employees would essentially throw the business model upside down and cause some major structural changes if this holds."
Uber and Lyft have consistently argued that their drivers want independence, provided benefits are added to the mix.
In California, the cradle of the gig economy, voters in late 2020 approved a referendum backed by firms such as Uber that preserved keeping drivers classified as independent contractors.
The measure effectively overturned a state law that would require the ride-hailing firms and others to reclassify their drivers and provide employee benefits.
The vote came after a contentious campaign with labor groups claiming the initiative would erode worker rights and benefits, and with backers arguing for a new, flexible economic model.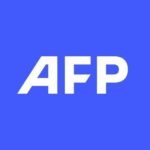 With 2,400 staff representing 100 different nationalities, AFP covers the world as a leading global news agency. AFP provides fast, comprehensive and verified coverage of the issues affecting our daily lives.
How can organizations attract and retain IT talent?
Gartner has outlined three ways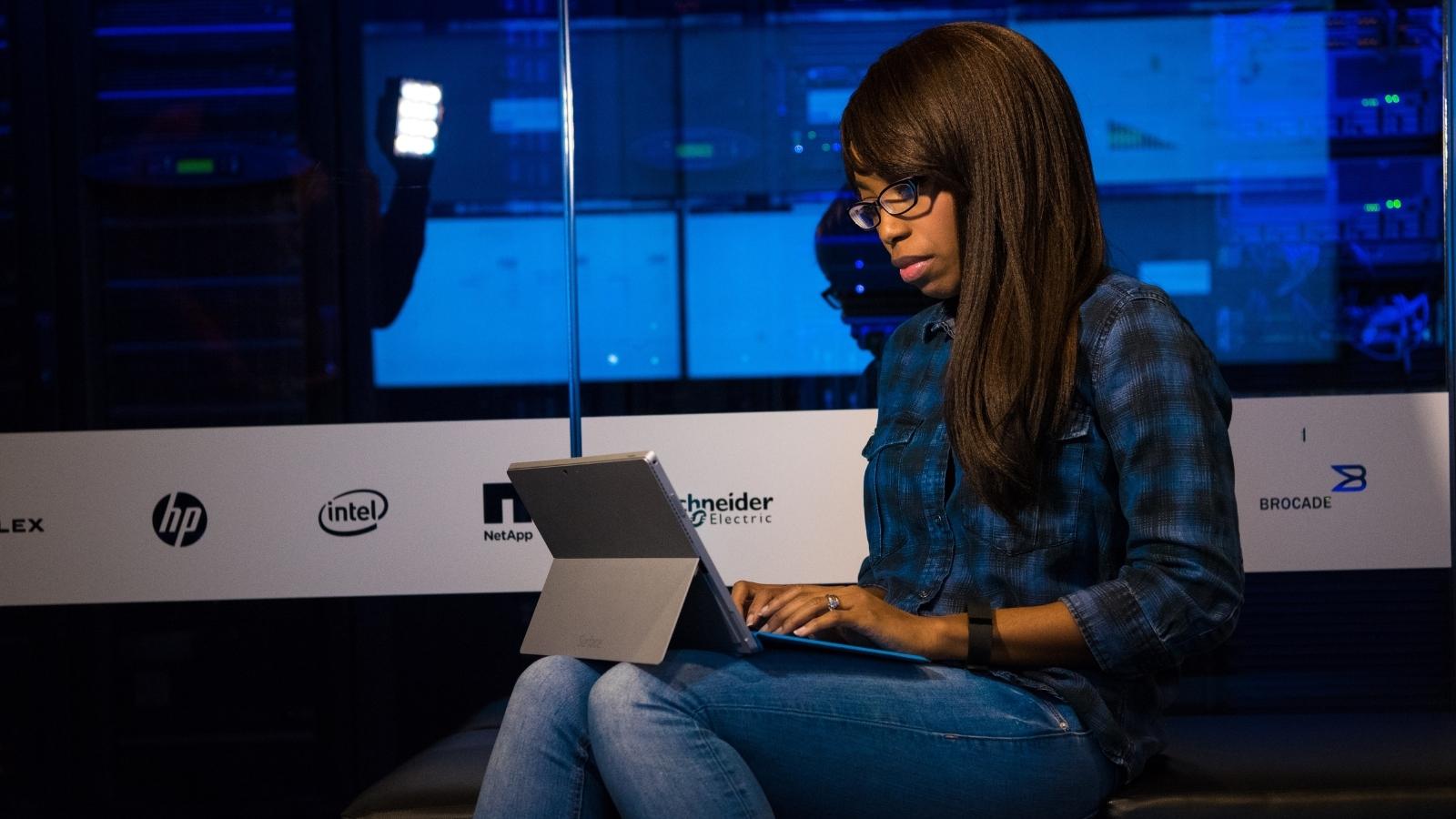 One of the biggest stories in digital transformation right now? Attracting and retaining IT talent.
According to Gartner, the labor market has tightened in the last two years. They report that:
60% of HR leaders are "significantly concerned" about employee turnover.
62% of candidates have explored a career change in the last year.
Nearly three-quarters of candidates who receive a job offer have at least one other offer on the table.
Amid stories from the 'Great Resignation,' workers in all industries are pushing for higher compensation, better benefits, and increased flexibility — and IT talent is no exception. In fact, Gartner's Global Labor Market Survey found that compensation is the top driver for IT talent attraction and retention. According to a recent Gartner IT Compensation Increase Poll, 50% of organizations reported increasing the salaries of key employees after they received a separate job offer — all in a bid to retain this talent.
How can organizations effectively attract talent and, most importantly, retain these employees? Gartner has outlined three ways.
Make monitoring and raising pay competitiveness a priority
As Gartner explains, "In order to pinpoint where additional funding will be necessary to address pay gaps in the short term, work with your HR team to identify IT roles and skills areas facing higher attrition risk and recruitment challenges due to noncompetitive compensation."
Limited resources? Prioritize roles in high-risk areas, they explain.
Build flexibility into IT compensation through variable pay programs
"One way to minimize locking in compensation adjustments as long-term fixed costs," explains Lily Mok, Gartner VP Analyst, "is to use variable pay components that can be adjusted or removed as talent needs and market conditions evolve."
Examples of these include skills-based premium pay, a signing bonus (lump sum or split up), and retention bonuses (eg. during a major period of transition).
Make sure managers can have successful pay-related conversations
According to Gartner, there are three important elements needed to make sure these conversations are effective. 
First, never forget empathy — especially since finances are a very personal topic and can be a sensitive issue.
Second, make sure the compensation package's value is clearly outlined and understood. This includes pay, bonuses, benefits, etc.
Finally, be transparent about the organization's pay structure, and how pay rates are set. After all, there are many sites out there (eg. Glassdoor) that features self-reported public pay data.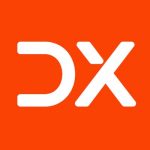 DX Journal covers the impact of digital transformation (DX) initiatives worldwide across multiple industries.