Urban farming accelerator sprouting new businesses in a box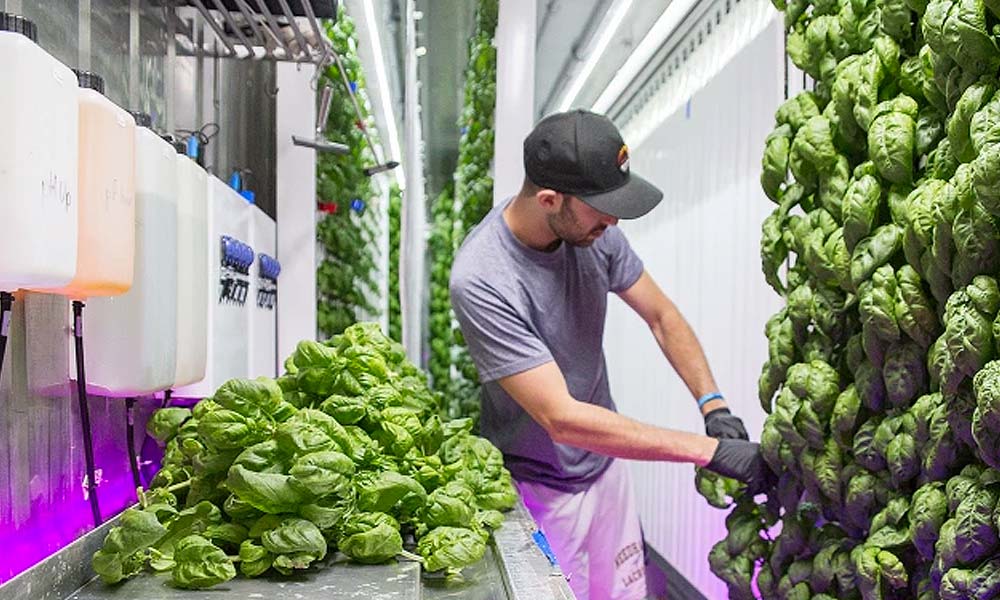 Urban farming, or more precisely, vertical farming is increasingly appealing to venture capitalists embracing agriculture-tech.
Global population growth and the need to feed a hungry world is one of the major reasons behind the development of vertical farming, a totally controlled form of agriculture using technology.
One vertical farming startup backed by VC funding is Square Roots. Founded by Kimbal Musk and Tobias Peggs, the company sprouted up in a parking lot outside a former pharmaceutical factory in the Brooklyn, New York last August. Today, the company has raised $5.4 million in a seed round, led by New York City-based Collaborative Fund.
Musk, the younger brother of Elon Musk, says he wants to get fresher food to more Americans, building trust between consumers and the farmers who supply their produce, as well as identifying problems and developing solutions to the modern challenges of this new industry.
In an interview with VentureBeat, Musk said, "We want to bring the farm to a new generation of farmers." He says he has been meeting with farmers across the country over the past several years as he grew restaurant chain, which includes The Kitchen, an upscale bistro, and Next Door, a more casual eatery with a lower price point.
He is hoping his "business in a box" idea will get more young people involved in farming. He agrees it is the younger generation that will come up with the innovations and high-tech solutions needed to overcome the problems modern farmers face.
"You have these 180-acre family farms, where you might only make $23,000 a year, and it's so unattractive to the younger generation," Musk says. "It's about how do we get farmers to have a higher crop yield, to get more profitable? I've gotten to spend a lot of time with farmers, but I don't have all the answers."
Investments in vertical farming start-ups growing
Square Roots isn't the only recipient of funding this year. Plenty, founded in 2014, is a Silicon Valley-based urban farming startup that raised $200 million in July, led by SoftBank's Vision Fund.
Plenty CEO Matt Barnard told Business Insider their goal is to revolutionize the way the world grows food and sell that food for lower prices than typical produce is sold in grocery stores.
This vision is all well and good, but there are problems with energy costs. This new method requires a large amount of LED lighting to grow the produce, and this ends up making the cost of vertically farmed produce the same price as organic produce (sometimes even more).
Rob Leclerc, the co-founder, and CEO of Agfunder, an online investment platform for ag-tech start-ups says that while vertical farming does have plenty of advantages over traditional agriculture methods, they are still costly ventures until they can become fully automated.
"Vertical farms layer on an energy cost which makes it hard to compete with traditional greenhouses and outdoor growers, which get free energy from the sun," Leclerc tells VentureBeat in an email.
The cost of LED lighting is coming down
In June 2016, Quartz ran a story on AeroFarms, a New Jersey-based vertical farming company. At that time, it was shipping arugula, kale, and spinach from a farm inside a former Newark nightclub to grocery shelves around New York City. At that time, a five-ounce bag of their greens was selling for $3.99, the same price as EarthBound, an organic grower in California.
Square Roots' green produce isn't cheap, not by a long-shot. A single serving bag of greens costs $7.00, although Peggs says customers have the added advantage of knowing who grows their produce.
The advancements in light-emitting diodes (LEDs) since 2010 has also led to dramatic decreases in their cost, falling 90 percent in the last seven years, according to the Department of Energy. The DOE also says LED efficiency and lifetimes have doubled.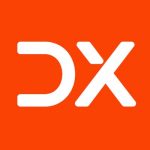 Precision agriculture sowing the seeds for Canadian economic prosperity
Looking for inspiration on driving technology adoption and innovation? Look no further than Western Canada's agriculture industry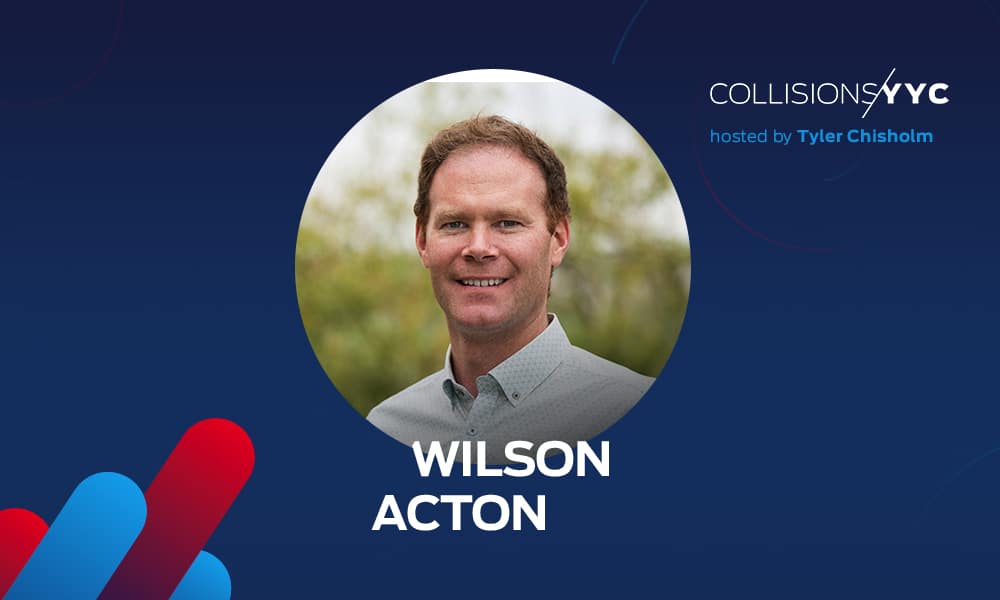 For those who don't work in agriculture, the sector's embrace of new technology and innovation may seem like a recent development. But as Wilson Acton points out, it's been going on for generations.
"Farmers, out of necessity, have had to be rapid adopters of technology to survive tight margins as farms got bigger and bigger," Acton told CollisionsYYC host Tyler Chisholm in a recent interview. [Tune in to 6:11 above] 
Acton, who is Chief Commercial Officer at AgTech startup Verge, and Executive Vice President, Corporate Affairs & General Counsel at data services firm Whipcord, says other industries could learn a lot from Western Canada's agricultural (aka "AG") industry because many businesses are already managing vast amounts of data fed from machines connected to the web via sensors.
"You climb into a modern day tractor and you're going to see the equivalent of about six iPads all running [different] aspects of the tech," says Acton. "It's more like running a spaceship than that old-school analog tractor."
When it comes to innovation driving transformation in Western Canada, Acton believes the agriculture industry is already well ahead.
AgTech is revolutionizing farming
According to tech-sector tracking platform Tracxn, Canada has more than 200 AgTech (or agritech) startups that provide everything from water and nutrient delivery, to equipment sharing platforms, to crop data collection and analytics.
A relatively new player in the space, Verge entered the market about a year ago and builds precision agriculture technology that uses data and artificial intelligence to optimize farm management. 
Precision agriculture is a practice that uses technology such as GPS, drones, sensors and soil sampling in order to grow crops more efficiently. It allows farmers to use remote sensors and real-time data to deploy seeds, fertilizer, water and nutrients only when and where they're needed. 
Precision agriculture is often called the trend to watch because it yields farmers the most profit per square acre and eliminates waste.
With Verge, the company has two products for the farming industry:
First Pass

is software that improves the efficiency of in-field operations

Launch Pad

is a web-based geospatial application that optimizes machinery movement
Both products help growers increase productivity and profit while reducing soil degradation and equipment wear-and-tear. The company is also one of the few already preparing for autonomous farm machinery.
When asked what resources have been especially beneficial for Verge, Acton praised the generosity and collaborative spirit of Alberta's business community. 
"For me, the biggest thing which I was very pleasantly surprised about was everyone's openness and willingness [to help]," said Acton, noting that his fellow tech entrepreneurs have offered to make introductions, discuss ideas and provide feedback. "That was actually really powerful, and continues to be so. I think that's why this is going to stick. That's how Alberta and Western Canada were built in the first place – everyone willing to help their neighbour. It wasn't me versus you — it's, we're all in this together." 
Field of AgTech dreams
Acton believes Canada has emerged as a world leader in AgTech adoption thanks to farmers' open-mindedness and the country's challenging economic conditions. 
"That incentivizes people to push the boundaries and adopt technology," he says. "When things are profitable and everybody's making money, you don't tend to adopt a bunch of new technology. When things are tight and you're not sure you're going to get by — that's when you start fine-tuning on the edges." [Tune in to 14:40 above] 
As a bedrock of Western Canada, the Ag industry can contribute to a stronger and more resilient economy and Acton believes it should be part of Canada's diversification strategy.
The sector has long toiled in the shadow of the "bigger, flashier, sexier beast of oil and gas" and other industries, but as those falter, people are paying greater attention to Ag, he said. [Tune in to 21:58 above] 
When asked what signs would be viewed as positive leading indicators in Ag, Acton brought up job creation and wanting to see more businesses migrate to Alberta, as well as more home-grown startups.
Several Ag businesses are looking to Alberta as their Canadian home, including chemical giant BASF who announced it was relocating its new Canadian agricultural headquarters to Calgary last year. Calgary is already home to other major global chemical and agricultural companies, including Syngenta Canada Inc. and Corteva Agriscience (a division of Dow/Dupont).
Acton believes that companies coming to Alberta and investing in the long-term will be key to economic growth and keep talent in the province.
"What are the indicators around new businesses starting here?" he asks. "What are the indicators around our new grads staying here?" he asked. "To me, those are the big indicators we want to look at because those are not just indications of prosperity in the moment, but the perception of future prosperity. If you're a new grad who's going to stay here, you've got a perception that you've got a pretty long runway." [Tune in to 42:34 above]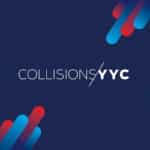 Big data analytics provides first world vegetation maps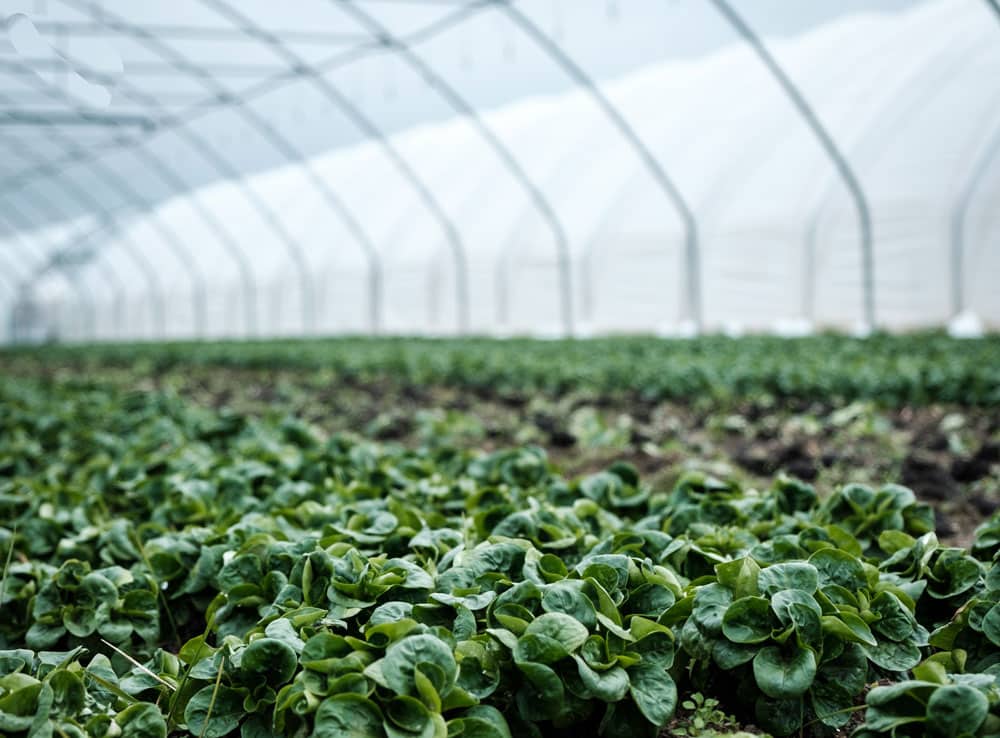 Artificial intelligence and big data analytics have been applied to produce the first global map of the world's regions where vegetation can and cannot be grown.
The Valencia University study assesses the global abundance of the phosphorus and nitrogen content in vegetation. Also assessed is the efficiency in water use. The scientists' aim is to show where the best places are for agriculture and where environmental conditions are changing in response to climate change. The application of artificial intelligence and big data methodologies also enables an assessment to be made of our planet's biodiversity.
Together with carbon, hydrogen, oxygen and sulfur, nitrogen and phosphorus are the principal chemical elements incorporated into living systems. They are strong signals of the suitability of different parts of the Earth for agriculture. Both nitrogen and phosphorus are needed by plants in large amounts (although excessive quantities can also cause environmental damage). In soil, nitrogen and phosphorus are typically found in the form of nitrates and phosphates.
The new global maps produced by the researchers gathered information from Google mass satellite observation data and then used a specially developed artificial intelligence program to assess the data and produce the color-coded maps. The satellites gathered temporal and spatial observations, and this produced a series of maps characterizing different biophysical parameters. To develop the maps required numerous observation-measurement pairings to be number crunched.
Speaking with Phys.org, lead researcher Álvaro Moreno explained why the maps were significant: "Until now, it was impossible to produce these maps because the required conditions weren't available. We didn't have powerful and accurate machine learning statistical tools, nor did we have access to great bodies of data or cloud computing."
The new maps and the process behind them are published in the journal Remote Sensing, in a paper titled "Regional Crop Gross Primary Productivity and Yield Estimation Using Fused Landsat-MODIS Data" and an companion article in Remote Sensing of Environment titled "A methodology to derive global maps of leaf traits using remote sensing and climate data."
The next steps are to use the technology to further assess the impact of climate change and to assess other important societal and ecological questions like the pressure on food production to meet population growth and the development of new technologies, like biofuel production.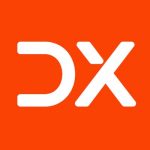 Growing more with less – Using AI and robotics to grow crops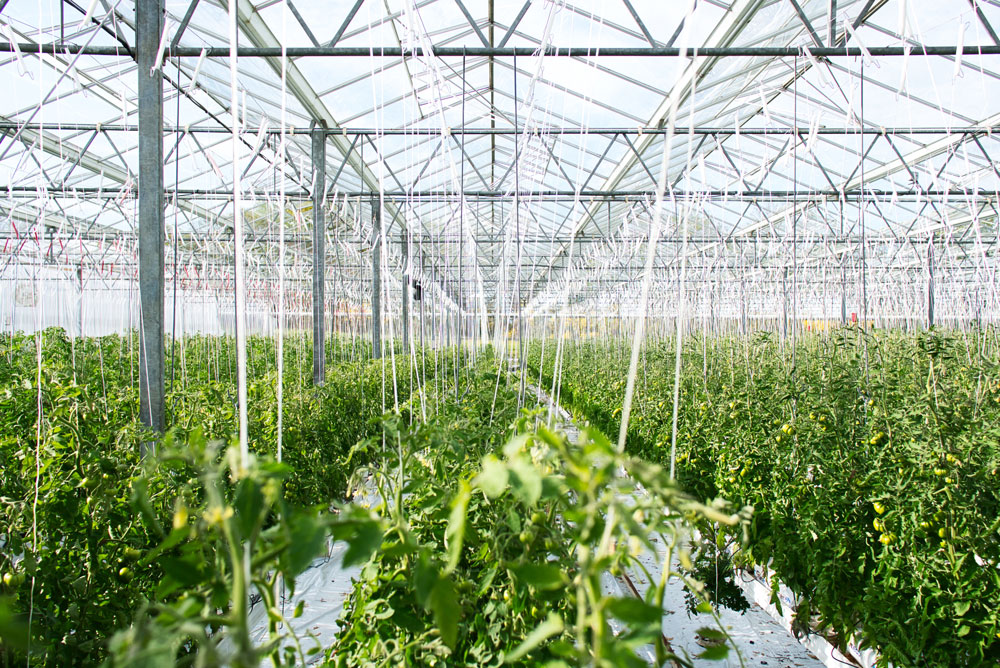 Startup Iron Ox has created a fully autonomous farm in San Carlos, California. The hydroponic indoor farm relies on two robots to plant, care for and harvest produce, and by doing so, they grow 30 times more produce than traditional farms.
San Carlos, California-based Iron Ox is a startup company founded in 2015 by Brandon Alexander and Jon Binney. The two founders decided to get into robotic farms after working at a number of other robotics companies. But as Alexander notes, in his stint at Google X, it was more about building cool technologies, rather than how robots could be used. As he told Tech Crunch, "We'd seen lots of novelty robotics stuff and wanted to avoid that."
The two would-be urban farmers also realized that farming is very hard work. The U.S. alone has more than two million farms with 925,000 people to perform tasks like planting, seeding and inspection, contributing to total production expenses of $350 billion in 2017.
Then, there is the knowledge that agricultural productivity will need to increase by 60 percent in order to feed the world population by 2050. These factors inspired the young company to tap into a database of agricultural and horticultural knowledge, along with robotics, to design an indoor farm of the future.
Today, most of the leafy greens grown in the U.S. are produced in California and Colorado, particularly in the winter months when it's colder in the rest of the country. So fresh leafy greens are actually two or three days old by the time they reach the supermarket. "That's why we switched to indoors," Alexander said. "We can decentralize the farm."
The 'robotics-first' approach
"At Iron Ox, we've designed our entire grow process with a robotics-first approach," Alexander said. "That means not just adding a robot to an existing process, but engineering everything … around our robots."
In the company's first 1,000-square-foot farm, which is already in full production, there is a 1,000-pound robot named Angus that can lift and move the large hydroponic boxes in which the produce is growing, and Iron Ox 's robotic arm for all the fine manipulation tasks, like seeding and transplanting.
With this current setup, Alexander says they can produce about 26,000 plants per year — equivalent to the output of a one-acre outdoor farm. With this system, the farm grows leafy greens such as romaine, butterhead and kale, and herbs like basil, cilantro and chives — using sensors and collision avoidance systems "similar to that of a self-driving car."
Alexander claimed that Iron Ox is able to do the equivalent of 30 acres of outdoor farming in just a single acre on its robotic farm. The company wants to build more small farms near urban centers so produce is fresher upon arrival. "Right now fresh produce really isn't all that fresh. It's traveling on average 2,000 miles from farm to grocery store, which means a lot of people are eating week-old lettuce or strawberries," Alexander explained