The COO at BlackRock explains why the $5.7 trillion investment giant is a 'growth technology company'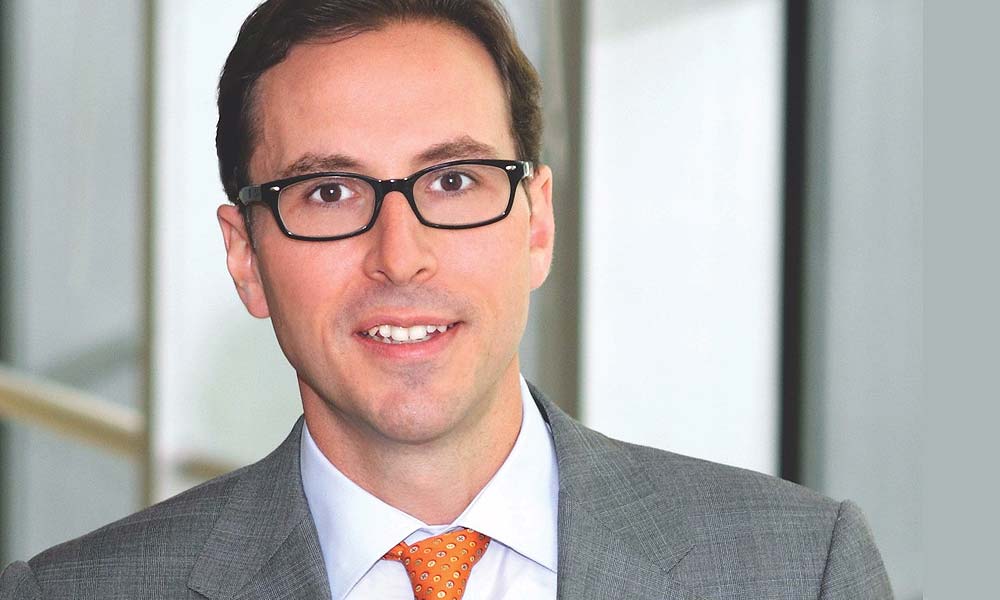 Rob Goldstein is the chief operating officer of BlackRock, the world's largest asset-management firm with $5.7 trillion under management.
He heads BlackRock Solutions, the unit responsible for Aladdin, the firm's signature operating system combining risk analytics, portfolio management, and trading.
Goldstein also leads the firm's fintech effort, overseeing several recent acquisitions and investments.
They include:
BlackRock's acquisition of Cachematrix, which simplifies the cash-management process for banks and their corporate clients.
A minority stake in Scalable Capital, a Europe-based digital investment manager.
A partnership with UBS on Aladdin Risk for Wealth Management, an adaptation of BlackRock's institutional Aladdin platform.
An investment in iCapital, a fintech platform providing access alternative investments for high-net-worth investors and their financial advisers.
The acquisition of FutureAdvisor, a digital investment manager.
BlackRock is also a huge player in developing passive investment products – funds like ETFs that passively track benchmarks at a much lower cost than actively managed funds.
Business Insider recently met up with Goldstein in his Manhattan offices at BlackRock headquarters to get a sense of where he thinks fintech and passive investing are headed.
This interview has been lightly edited for clarity and length.
Rachael Levy: Do you think that the robo advice, or wealth-management space, in terms of using these new tools for risk management and transparency — do you think that it's becoming crowded at all?
Rob Goldstein: No. Just so you know, I've never been asked that question before. I don't believe it's becoming crowded at all. I believe that — I don't think we should underestimate how much opportunity there is.
The way I look at it, if you think about, who's the best in the world at something? In today's world, if you just said, who's the best in the world at building portfolios? At managing money? The reality is, it will likely be institutions and the opportunity to democratize tools, democratize data, democratize capabilities; that's what technology is all about. I think we're in the bottom of the first inning or the top of the second.
When you look at these cycles, there are a lot of companies that get flushed out in every inning, but I don't think it's at all crowded relative to the opportunity — forget about the financial opportunity — just the opportunity to help really bridge that gap. It's tremendous.
Levy: The reason I ask that is I know there are several that come across my radar. You know, there is Personal Capital trying to expand into that space; Ellevest is specializing in targeting women. There are others I could rattle off, but that's why I wonder on the consumer side if there's ever maybe confusion with "What are all these new brands coming to market?" and "Why should I choose FutureAdvisor versus Ellevest, which I saw on TV?"
Goldstein: I answered, "Is it crowded from a business perspective?" If I said from a consumer perspective, it's confusing from a consumer perspective, and I believe the winners will be people who have both established brands and have other services.
It's confusing from a consumer perspective, and I believe the winners will be people who have both established brands and other services.
And we shouldn't underestimate the importance of, if you are managing your investment portfolio, it's sort of helpful to get a checkbook type of thing as opposed to each of these are stand-alone.
The reality is, from a consumer perspective, this is all one thing, which is, this is your money and how do you leverage your money to both live and achieve certain outcomes you are striving for? And I think that the more the various elements of that can be brought together, the greater the value proposition from a consumer perspective.
Levy: How does active management fit into this? If more people — you know, mom and pop, Main Street, however you want to call them — have access to better tools now, is there any role for an active mutual fund or a bond fund and how is it going to play out for active money managers essentially?
Goldstein: I actually believe better tools make it better for both funds that are trying to generate alpha as well as people who are trying to use index products to try to generate alpha.
Risk transparency doesn't favor one investment strategy. It's a concept that extends across all investment strategies. What's interesting is that, in many regards, if you look at something like an ETF, it is a technology to just give you very efficient, cost-effective exposures. But even the way that people use ETFs are in the context of making active decisions.
And as we look at these capabilities, we think it helps to build portfolios blending the two because we believe very strongly it's not a one-size-fits-all model in sort of one direction or another. We actually believe that it's a fund debate, but it's not a portfolio-construction debate.
Levy: So this doesn't necessarily change money flowing to one type of strategy over another necessarily?
Goldstein: I don't believe so. I think that the nature of risk transparency and technology, what it should do — and this is a point in time statement — if you look at this unprecedented liquidity, the numbers are staggering. Seventy trillion dollars. I don't know what the most recent number is, but the last I've heard is sort of $70 trillion in sort of cash. It helps people migrate that savings to investment and, again, it's very hard to achieve most financial outcomes through keeping your money in cash.
And if anything, if you look at the period from the financial crisis, and you know next year will be the 10th anniversary, for example, of Lehman Brothers, if you look at those that put their money on cash for that period or those who kept in their investments, I'm not saying the risk taker who bought a bank the next day. I mean, just if you kept at it recognizing investments are a long-term game, and particularly for retirement savings, longevity in terms of being able to invest, being able to save and invest over a long period of time is your greatest asset. The people who stuck with it relative to the people who didn't have dramatically different outcomes.
Levy: And all the losses they would've remade and more, right? If you look at 2008 forward.
Goldstein: But even if they wouldn't have had such a good outcome, you know the outcome has been extraordinary, but it still would've been — over a 10-year period — it still would've been greater than keeping it in cash. So I picked a good 10-year period because it's the most recent 10-year period, but at the same time, just relative to keeping it in cash, over a long period of time through a cycle, that's the right thing to do.
Levy: Can you speak to how BlackRock views active versus passive more broadly?
Goldstein: Sure. It's incredibly simple in terms of how we view it in that our goal is to construct portfolios that achieve our planned outcomes. And we believe that often, in building those portfolios, you're blending active management and you're blending index product. We actually believe one of the greatest misnomers is this word "passive" because we don't believe any investment decision is a passive decision. You could buy an index fund but you're not doing that passively. You are making a judgment about asset allocation and other things that impact your portfolio. So when we look at it, we look at it really from, "What is the objective the client is striving for and how do you build the most efficient portfolio to get him or her or the institution to achieve that objective?" Most of the time, you see a role for both active product as well as index product in constructing that portfolio.
Levy: So you don't think there's going to be a "death of active" necessarily?
Goldstein: Not only do we believe there's not going to be a "death of active" but I think quite strongly, we've been investing in our active businesses and we've been quite transparent and vocal about some of the investments that we've made.
Levy: In the sense of expanding them?
Goldstein: So for example, we've been very focused on how we could leverage — funnily enough, this could be its own technology discussion — but we've been very focused on how we can leverage technology, big data, and other concepts to generate more alpha in portfolios. That's been a huge thrust of what we've been focused on.
Levy: In actively managed portfolios?
Goldstein: In actively managed portfolios, and obviously technology has changed so many things. I mean, look, you're recording this on your phone. The whole thing is amazing, where the world is. If I would've told you 10 years ago you would have a device that does all those things, you would've thought I was crazy. And the irony is that when you look at the devices on "Star Trek," what you have is actually cooler than many of the devices on "Star Trek."
When you look at one of the major changes, it is this combination of the data that's now available, the technologies that are available to analyze the data, and access to computing power at the price points that you can access computing power and put them together, the opportunities that creates to identify themes, trends, market paradigms is just — it's limitless.
My sales pitch is very simple: BlackRock is a growth company. BlackRock is a growth technology company and we're growing our technology functions. We have a very ambitious plan that we call "Tech 2020." And as part of that, we are looking to extend the 2,000-plus technologists we already have within BlackRock. And we're really excited about the opportunity to take a company like BlackRock, which is already, I'd say, at the forefront of technology in its industry, and, if anything, keep expanding that.
Levy: Do you anticipate buying more wealth-management-type startups? How do you see that being implemented?
Goldstein: It's a great question. I see it implemented in a variety of ways. First is, hiring and building the current capabilities that we have. Engineers, analytics, financial modeling. The second is we will continue to look at opportunities to expand our technologies through acquisition. And lastly, we have actually taken, made investments in firms that we believe have interesting technologies that we think the notion of having some sort of partnership with can accelerate client outcomes.
Levy: Are these asset-management firms?
Goldstein: No, these would be — I'm in fintech land — so, for example, we've taken an investment in a company called iCapital, which is trying to democratize access to alternative investments. We've taken an investment, we've made an investment in Scalable Capital, which is the leading digital advice platform by far in Europe, so leveraging all three of those capabilities or tools, I guess, leveraging all three of those tools in terms of continuing to accelerate our technology capabilities.
When we see interesting capabilities that we think we could help the capability and they could help us, that's what's exciting to us.
Funny enough, I wouldn't call it diversifying. I would call it extending our capabilities.
Levy: And would the common thread be that they all somehow cater to the Main Street investors versus the institutional? Cash Matrix is institutional, but the other three?
Goldstein: The other three, yes. The other three would be more on the wealth-management side.
I would just say that the starting point on the wealth-management side is such that there's so much more opportunity to help relative to the institutional side. I think they're in very different parts in terms of what the starting technology point is.
Levy: And that's just because historically retail clients have been underserved?
Goldstein: No, I don't think it's so much underserved. I always had this saying, which is, in my career, I saw on the institutional side risk go from a nice-to-have to a must-have to a must-have-the-best. I saw that cycle on the institutional side. I think that on the wealth-management side, risk, they're sort of in that middle bucket. It went from a nice-to-have to now it's becoming a must-have.
And to be clear, it's a harder problem in many ways on the wealth-management side because there are many more objectives that people are trying to fulfill. There are many more portfolios. There are many more constraints that you have within the portfolios. So it's just a harder problem. I believe the new technologies that have emerged over the past two or three years — you know, the ability to access compute power at different price points — just a variety of new technologies have really unlocked the opportunity to do it at scale in a whole new way. It's just a different scale factor.
With assistance from Raul Hernandez. This article was originally published on Business Insider. Copyright 2017. A marketing mindset translates to DX success for banks and credit unions
43% of banks saw a stronger ROI in digital transformation efforts by giving marketers a seat at the table.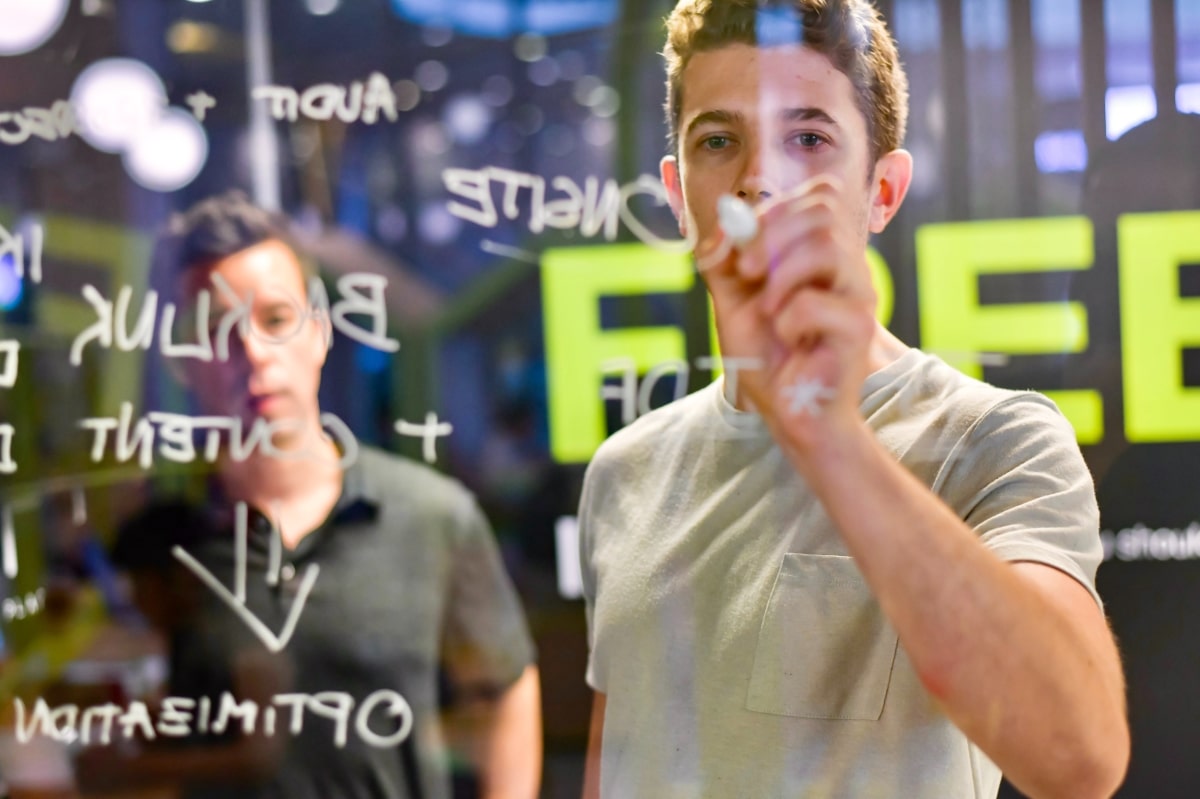 A winning strategy for banks and credit unions in their digital transformation efforts? 
Bringing marketers on board.
Global marketing agency Metia Group polled 500 senior financial marketers in the US and Europe between April 27 and May 17 — covering institutions of all sizes with active DX initiatives underway. Their research found that the most successful efforts are those where a marketing mindset was applied.
Of those institutions surveyed, more than one third gave their marketing teams a full seat at the table to determine company-wide DX efforts.
Were marketers the difference maker for financial institutions able to pivot quickly during COVID-19? Our research suggests yes: https://t.co/xYjPiiJWYJ pic.twitter.com/fMklunxcmg

— Metia Group (@Metia) August 10, 2020
As a result of including marketing teams, 43% of banks said their initiatives exceeded expected ROI. This compares to only 23% of the other institutions not taking the same marketing-led approach.
Marketers are being relegated to the sidelines when it comes to digital banking transformation. But research shows that the financial institutions who give marketers an active role see digital transformation initiatives exceed ROI almost twice as often: https://t.co/PUid8LOsZJ pic.twitter.com/RaY1a7YUyf

— Metia Group (@Metia) August 12, 2020
Additional key findings of the Mindset Matters report include:
Institutions with a marketing mindset were able to pivot their customer experiences more rapidly in response to COVID-19, with 32% finding it easy to pivot the digital customer experience, versus 25% of other institutions.

Financial institutions with a marketing mindset were found to be more likely to have built digital experiences superior to their competition: 60% versus 35%. They also reported greater success in terms of customer acquisition, increased deposits, and improved cross-sell rates.

69% of those surveyed believe that the role of marketing will be even more critical post-COVID in securing a strong future for financial institutions.
"Marketing experts are the most customer-centric personnel in any organization, and their absence from the digital transformation process in the majority of financial institutions is a missed opportunity," said Liz High, Vice President of Insight and Strategy at Metia. "Smaller institutions that have been further disadvantaged by COVID-19 have a clear opportunity to extend the impact of the resources they do have, by putting their senior marketers in the driving seat. The same is true of the larger banks that want their investments to deliver what matters to their customers."
The report from Metia can be downloaded here.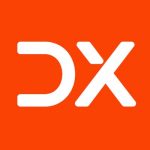 DX Journal covers the impact of digital transformation (DX) initiatives worldwide across multiple industries.
Alipay to Support Digital Transformation of 40 Million Service Providers in China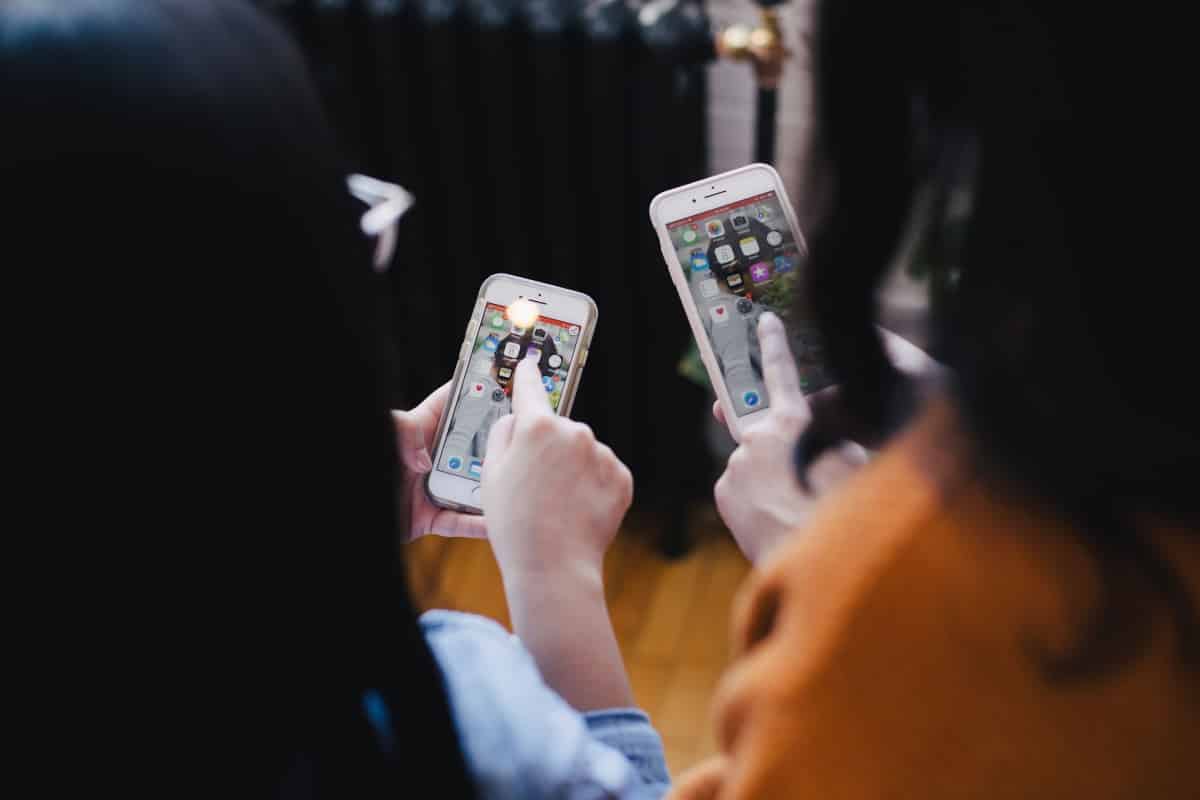 Alipay, the world's largest mobile payment platform (operated by Ant Financial Services Group) has announced a three-year plan to further open up its platform to support the digital transformation of 40 million service providers across China.
The goal is to enable these providers to develop and offer a range of lifestyle apps for food delivery, hotel booking, transport, and medical services.
"The service sector in China is still in the nascent stages of digital transformation, and that means it has huge untapped potential," said Ant Financial Chief Executive Officer Simon Hu in the company's press release. "Amid the ongoing coronavirus outbreak, we have also seen how digital technology can be used to help service providers become more agile and respond effectively to the fast-changing market environment."
"Building a one-stop digital lifestyle platform not only creates immense value for our users – it will also play an essential role in accelerating the digital transformation of the service industry and unlocking more growth opportunities," added Hu.

As part of this initiative, Alipay will allow service providers to tap into in-app traffic, while AI-driven incentive programs will encourage service providers to consistently improve the customer experience.
The press release also explains that users will be able to access personalized recommendations from newly added service sections, meaning service providers will be able to enhance their distribution efficiency.
Under the three-year plan, Alipay will also help 40 million service providers digitalize their operations, increase efficiency and reach more customers by 2030 — with the help of 50,000 Independent Software Vendors (ISVs). Currently, there are over one million on the platform. ISVs are companies that package Alipay's technologies into solutions to meet the needs of specific industries and use cases, from consumer retail, food-and-beverage, hotels/accommodations, transportation, and medical services.
Impact of coronavirus
In the early days of the COVID-19 outbreak, the company introduced an incentive program that encouraged developers to create mini programs as a way to help users cope with the effects. These include programs that meet lifestyle needs of those working from home, therefore minimizing the need for physical contact with service providers.
In just a week, over 1200 developers responded by creating 181 contactless service mini programs on the Alipay app, for services across China — for example, grocery delivery, legal/medical advice, logistics, and public services. One program providing free medical consultation from AliHealth received an average of 700,000 daily visits.
Beijing-based grocery startup Meicai also launched a delivery mini program for Alipay users amid the coronavirus outbreak, attracting more than 800,000 new users.
Mobile use in China
According to figures from the China Internet Network Information Center, 99.1% of Chinese internet users went online via mobile devices in 2019, compared with just 24% in 2007. Thanks to this increase, the domestic service sector has begun adopting digital technologies.
The National Bureau of Statistics figures show that China's service industry contributed to 59.4 percent of GDP growth in 2019. While the sector is clearly important to the economy, Chinese service providers still place heavy reliance on traditional brick-and-mortar. Digital technology hasn't been fully embraced yet as a means to boost efficiency and improve customer experience.
Consumer demand for digitalized services, however, has been expanding rapidly — in 2019, the number of searches for lifestyle services within the Alipay app increased 300% compared with 2018.
As Hu explained, "Since the very beginning, Alipay's success has always depended on the success of our partners, and that is why we believe the only way to best serve consumers is to open up our platform further, so service providers can better tap into consumer demands."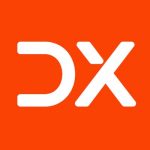 DX Journal covers the impact of digital transformation (DX) initiatives worldwide across multiple industries.
How BMO branch technology saves employees up to 30 minutes per day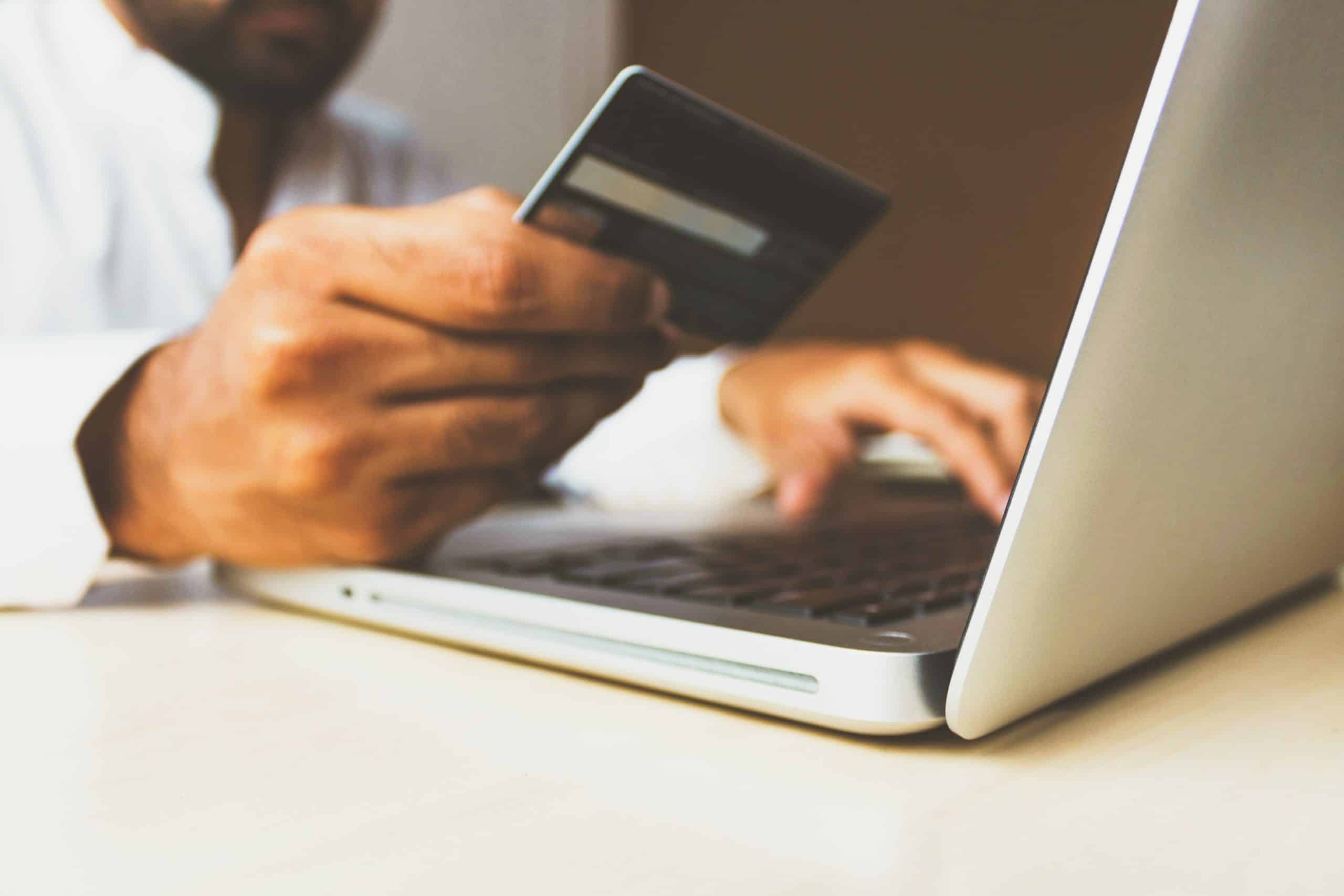 When it comes to banking, it comes as little surprise that customers are increasingly preferring tellerless interactions. 
A recent customer insight report from Mercator Advisory Group found that those who don't like using mobile and online banking prefer to use self-service kiosks at physical branch locations.
Even back in 2015, a study by Source Technologies found that self-service retail banking kiosks improve operations, "reducing the time it takes to get an official check from nine minutes (using a teller) to 40 seconds – 13.5 times faster than a teller-conducted transaction."
When banks invest in features like remote authentication and mobile deposits, it isn't just customers who benefit — staff are able to better focus on more complex transactions, and developing relationships with clients.
"We see that more and more of our customers are migrating toward self-serve interactions, especially for the simpler, straightforward transactions," explained Kyle Barnett, BMO's chief operating officer for US personal and business banking, in an interview with PYMNTS. 
One of technologies implemented by BMO was a faster, real-time process for scanning and depositing cheques, saving customers from having to fill out a paper deposit slip. This has led to deposits clearing within hours instead of days. 
Another BMO implementation was its easy PIN authentication; instead of using a driver's licenses or state-issued ID, customers use debit cards to verify their identities. The transaction is therefore accelerated, and data is aggregated instantly on the teller's screen.
Both of these improvements were implemented in more than 500 branches by the end of 2019.
"If a customer walks in and opens up an account [during the] same interaction, they can actually leave with a fully functioning, embossed card that has their name on it," Barnett said. 
And unlike before, when a customer was issued a temporary card and had to wait for the fully-functioning replacement to arrive in the mail, "they also get the PIN right there as part of the account opening, and can even set up a custom PIN if they want at the ATM."
With the in-branch experience changing, and customers requiring fewer interactions with tellers, the result has been "really freeing up our branch bankers to have more time to dedicate to customers, and have better holistic conversations, and create more personalized recommendations." 
One case study found that employees have saved between 15 and 30 minutes per day on processing forms. Multiply that by the number of employees within BMO, and you get a major win for efficiency and time saving.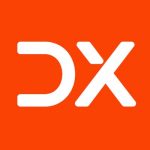 DX Journal covers the impact of digital transformation (DX) initiatives worldwide across multiple industries.