What SaaS-ification means for customer-business relationships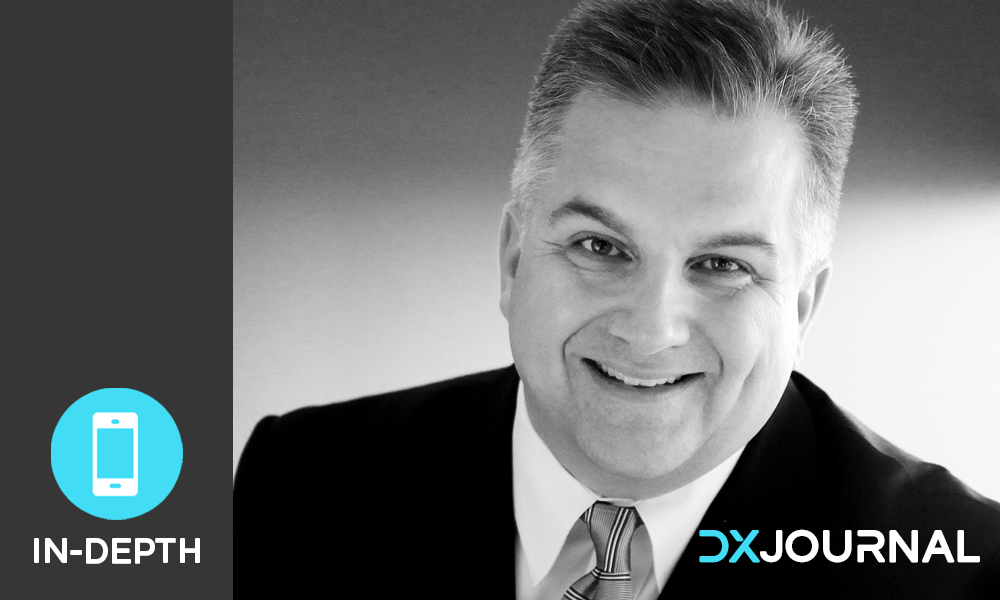 Marc Andreessen once famously said that software is eating the world. And with the rise of cloud technology and software-as-a-service (SaaS) companies, it appears as though software might also be eating traditional revenue and service models of large enterprise companies.
"More and more of our customers are choosing to switch to a subscription model," said Mitel Chief Marketing Officer, Wes Durow. "And in that world, response matters."
A telecommunications company with customers in more than 100 countries, Mitel touts itself as one of the fastest-growing cloud communication providers. Speaking to DX Journal after the SaaS North conference in Ottawa, Durow said the move to cloud is changing how companies engage with customers, and businesses need to be aware of how customer relationships shift with the rise of as-a-service models.
"When you buy something every seven, eight or nine years, you'll sign a longer contract and probably put up with some ups and downs," said Durow. "But when you're paying on a monthly basis for a service, you want short contracts, immediate response time, and a stream of new features pushed out to you as part of your subscription."
Companies are quickly adopting as-a-service (aaS) offerings because of major cost savings and simplified integrations.
With cloud computing, for example, companies can dramatically reduce the physical footprint and cost required for in-house IT infrastructure. But when you engage a vendor and pay for services on a monthly or short-term basis, the nature of the business relationship can change as a result of many more touch points.
"The move toward Software as a Service or SaaS-based solutions has been well documented across customer, employee and financial data applications," said Durow. "The unified communications segment now has more than 10 percent of the North American market choosing Unified Communications-as-a-Service (UCaaS) solutions versus on-site options."
Mitel says UCaaS customers represent more than one million total users for the company, and that it has "substantially" more private cloud users.
"As customers move from intermittent transactions toward monthly UCaaS subscriptions, we have had to change how we design, deploy, bill and manage these services," Durow said. "Further, we are also growing our customer success organizational capability so we can counsel and support these customers, in partnership with our channels where pertinent, to help guide them forward as they seek to add new features or intersect UCaaS capabilities with other SaaS services."
Durow believes that responsiveness will be a key success metric for anything offered as a service.
"It's all built around this transition from a transactional relationship to an experiential relationship," said Durow.
Multiple industries are embracing the new service model. A recent Navigant Research report finds that Energy-as-a-Service has the potential to reach a global market of $221.1 billion by 2026. ServerWatch reports the Infrastructure-as-a-Service public cloud market is blowing up and revenues could scale from $16.8 billion in 2015 to $22.1 billion today.
For Mitel, acting on rising demand required the company to embrace a wide array of new technologies. The company used Salesforce for both internal and external tasks. They also rewired operations using Workday and adopted chatbots to boost demand-gen and service support processes.
"In our category, the number one differentiator for a brand is responsiveness," Durow said, adding that the central focus with as-a-service offerings is the customer and their needs.
"The best companies that are really driving digital transformation speak very clearly about the problems that are solved, and they do it in a way that demystifies the technology. It doesn't make it feel like they have to climb Mt. Kilimanjaro to get there. People want to leverage what they've got, have someone knit it together for them and do it in a way that helps solve a business problem."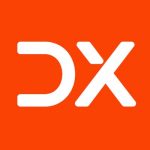 Sustainable datacenter region coming to Sweden in 2021, accelerating the country's digital transformation
Microsoft is investing in Sweden thanks to the Scandinavian country's strong commitment to sustainability and innovation.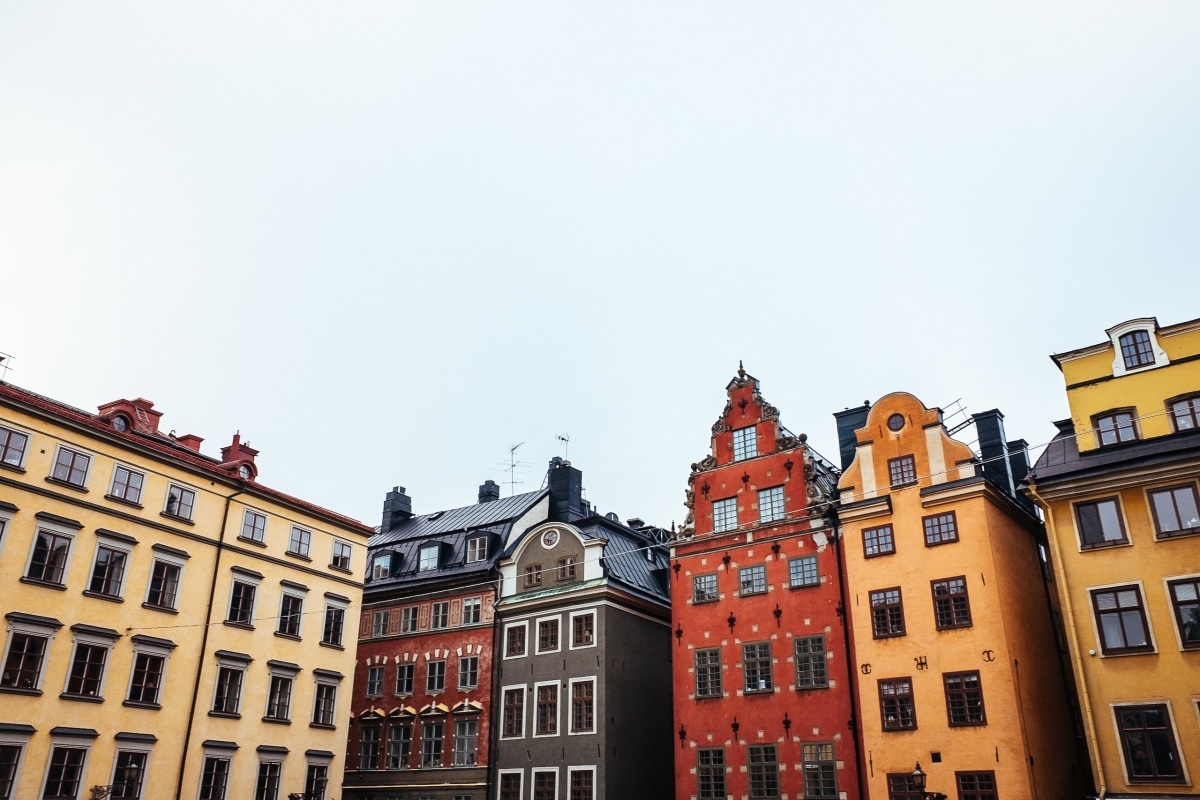 In May of last year, Microsoft announced plans to develop new data centers in Sweden. The goal? Making them "among the most sustainably designed and operated in the world."
The company is now making good on their pledge with a press release from November 24, confirming they'll launch a "world-class, sustainable datacenter region in Sweden in 2021 with presence in Gävle Sandviken and Staffanstorp."
Today, we're announcing plans to launch a new, sustainable cloud region in Sweden next year. The datacenters will be powered by 100% renewable energy + @Microsoft's hyperscale cloud will be the first with hourly matching for renewable energy consumption. https://t.co/LVnsLx6sOr

— Brad Smith (@BradSmi) November 24, 2020
Investment details
The news comes on the heels of Microsoft's announcement of a significant digital transformation investment in Greece, involving the construction of new datacenters. This also includes a plan to skill approximately 100,000 people in Greece in digital technologies by 2025.
"Building on Microsoft's 35-year history in Sweden and strong partnerships across the energy, manufacturing and retail sectors, we are looking forward to delivering the Microsoft Cloud from this new datacenter region in 2021," said Jean-Philippe Courtois, Executive VP and President of Microsoft Global Sales, Marketing and Operations.
"We believe that digital transformation should always be both inclusive and sustainable."
Elaborating further, Hélène Barnekow — General Manager of Microsoft Sweden — explained that Sweden is an ideal environment for such an investment because of its renowned leadership in sustainability, innovation, and gender equality:
"It is one of the places in the world where IT and tech have the greatest potential to create new opportunities for the individual, the organization and society, she said.
"In this time of change, we invest in the digital infrastructure and our Swedish ecosystem to accelerate digital transformation that will empower public and private companies to innovate, providing a strong digital foundation for the country's future growth,"
As a result of these datacenters, Microsoft explains, Swedish businesses can "empower employees, engage customers, transform products and optimize operations — all through connected experiences and supported by advanced data privacy and security."
Microsoft will also invest in skills development, providing digital skills training for up to 150,000 Swedes.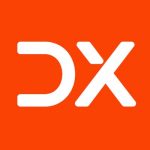 DX Journal covers the impact of digital transformation (DX) initiatives worldwide across multiple industries.
Investing in digital resiliency
A new index from IDC shows growth in cloud, collaboration, and security investment.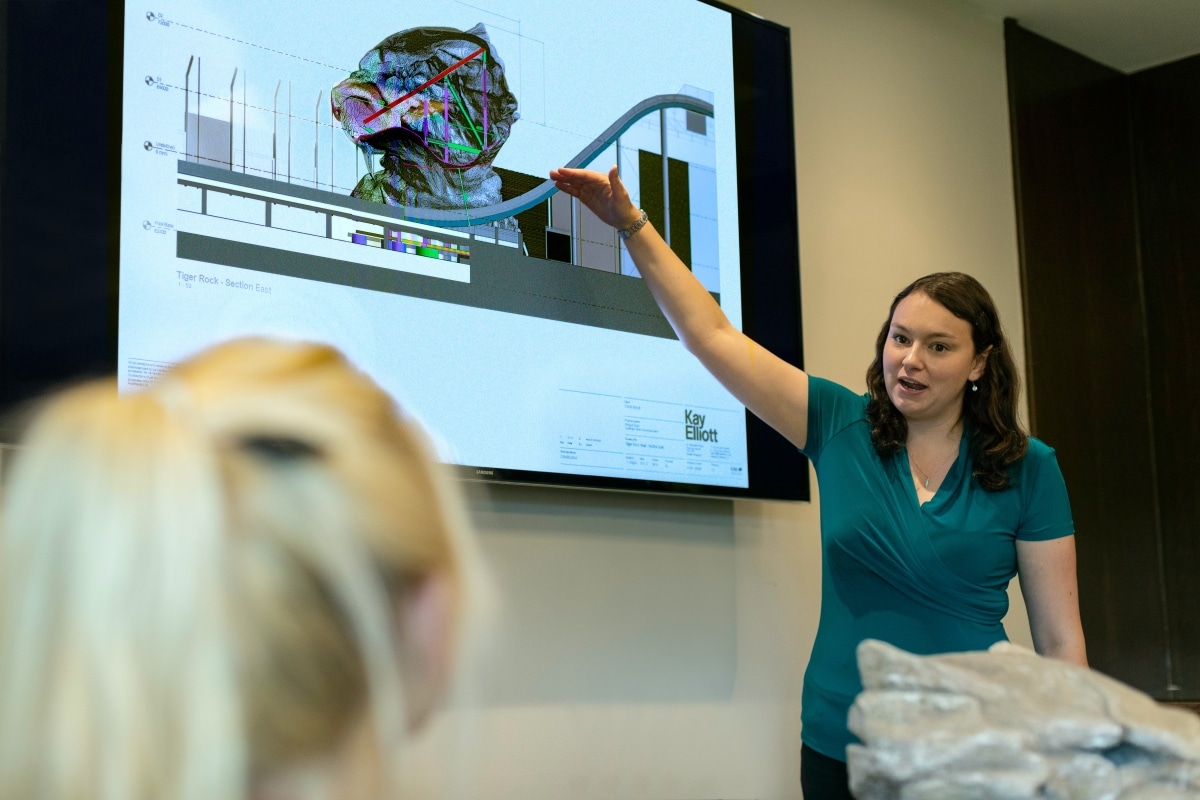 Is your business digitally resilient? 
IDC's new Digital Resiliency Investment Index is a look at the progress of organizations in their investment towards digital resilience. This is especially important now with this year's digital transformation acceleration.
Results from the initial index show an overall steady increase in investment toward resiliency. 
Organizations have placed priority in cloud, collaborative, and digital transformation projects. Thanks to the pandemic-related shift to work-from-home and the aforementioned increase in cloud adoption, significant investments have been made in security.
New IDC Digital Resiliency Investment Index Shows Steady Growth for Investments in Technologies That Improve the Ability to Respond and Adapt to Business Disruptions Learn more at https://t.co/vM9KtPMfB3 pic.twitter.com/DVK3MANFnn

— IDC (@IDC) November 5, 2020
According to IDC prediction, investment toward digital resiliency will increase in 2021, in tandem with economic recovery.
In terms of geography, digital resiliency investment had the fastest growth in the Asia/Pacific region. While US investment increased in October, Europe's had a slight decline in the same period — as the continent was experiencing a significant surge in COVID cases and restrictions. 
Background
Two factors make up the index:
Digital Core Investments, described by IDC as "spending on the core components of digital resiliency: cloud, security, collaborative support for remote workers, and digital transformation projects."

Digital Innovation Investments, which are "measured using a monthly survey of enterprises on their current and anticipated IT investment focus, including how much new or reallocated spending is targeted at digital resiliency and business acceleration versus crisis response measures."  
"Digital resiliency refers to an organization's ability to rapidly adapt to business disruptions by leveraging digital capabilities to not only restore business operations, but also capitalize on the changed conditions," explains Stephen Minton, VP in IDC's Customer Insights & Analysis group. 
Organizational success in the midst of a global pandemic has largely hinged on the ability to react quickly to change, he says. The difference between rapid adaptation and simply responding to disruption? A plan.
"Investments in digital capabilities not only enable an organization to adapt to the current crisis but also to capitalize on the changed conditions."
Looking ahead
"The next several months may put increased pressure on some organizations to respond to second waves of COVID infections and economic lockdowns, which will be reflected in our monthly surveys throughout the winter," adds Minton. 
"What we have learned already this year is that the organizations which were among the early adopters of cloud, digital, and collaborative technologies were best-positioned for a crisis no one could have predicted."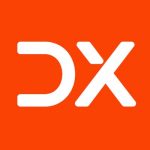 DX Journal covers the impact of digital transformation (DX) initiatives worldwide across multiple industries.
Digital transformation for economic recovery
"With the right steps and actions, businesses and governments can take the crisis as an opportunity to build for the future," explain two World Bank economists.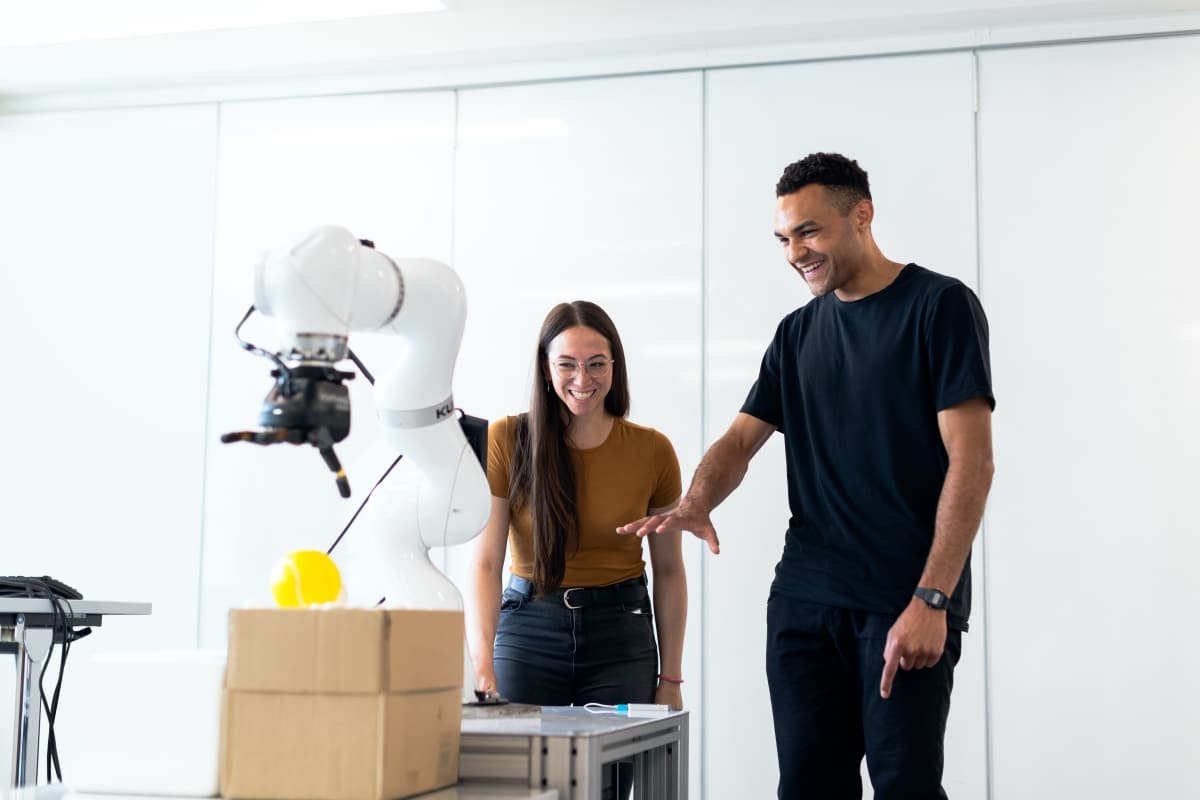 Digital transformation is having a moment. 
Over and over, widespread reports and surveys show that — in the wake of the COVID-19 pandemic — DX efforts have accelerated. "Business-savvy CIOs who deploy highly adaptive strategies and technology to rapidly respond to the impact on their firm's operations and customers will lead from the front," explains Forrester's recent Predictions 2021 report.
Can the momentum keep going? How can DX be leveraged so everyone can be better off, post-COVID? 
As two World Bank economists argue in Harvard Business Review, "technological advancements were already changing the world over the past two decades," and that in the midst of threats from automation and offshoring, it's important to realize that tech can act as a job creator for economic recovery. 
According to Federica Saliola (Lead Economist in the Jobs Group of the World Bank and co-Director of the World Development Report 2019) Asif Islam (Senior Economist for the Middle East and North Africa Region of the World Bank Group), "to reshape technology as a job creator, it's important to understand what, exactly, the current wave of technology is changing, and how policymakers and businesses can adapt to it."
Where we were
The economists laid out three foundational truths about the pre-COVID state of technology:
It has always been a disruptor. Tech has been "challenging the traditional boundaries of firms, changing global value chains and the geography of jobs."

As tech evolved, there have been massive changes in what skills are needed by a successful workforce. "The premium for skills that cannot be replaced by robots has been increasing," they explain. What are these in-demand skills? Critical thinking and socio-behavioral skills, for starters, as well as adaptable skills. This leads to point three.

Thanks to tech, the very nature of work has been changing over the last few years. The standard of permanent and full-time work has given way to a gig economy.
What's next?
Simply put, "it is likely that the pandemic will reinforce these pre-existing trends and increase the urgency of corresponding policy responses," explain Saliola and Islam.
Digital-first companies are thriving, the gig economy certainly isn't going anywhere, and "firms may also have more incentive to invest in automation and reshore production to shield against value chain disruption."
The aforementioned barrage of surveys and reports showing the acceleration of DX efforts reported on the mostly-successful shift to work-from-home. Saliola and Islam reference World Bank and World Economic Forum reports that show (unsurprisingly) positions and organizations that have put WFH measures in place are more prevalent in wealthier countries and regions, and that women and young people are more likely to hold positions where WFH isn't feasible. 
Ultimately, Saliola and Islam explain, organizations and governments have to turn to policy to ensure that digital transformation can lead to a more successful economic recovery.
What does this look like? Reskilling and upskilling on the part of businesses, and "incentives and regulations to infrastructure projects and taxation" for governments. 
It's similar to the approach of the recent OECD report showing that DX is critical for recovery in Latin America and the Caribbean — but on a global scale. 
"Technology can be a boon to society if businesses and governments prepare and adapt," they write. "With the right steps and actions, businesses and governments can take the crisis as an opportunity to build for the future."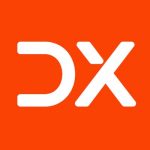 DX Journal covers the impact of digital transformation (DX) initiatives worldwide across multiple industries.