The Global Artificial Intelligence Talent Report: 2018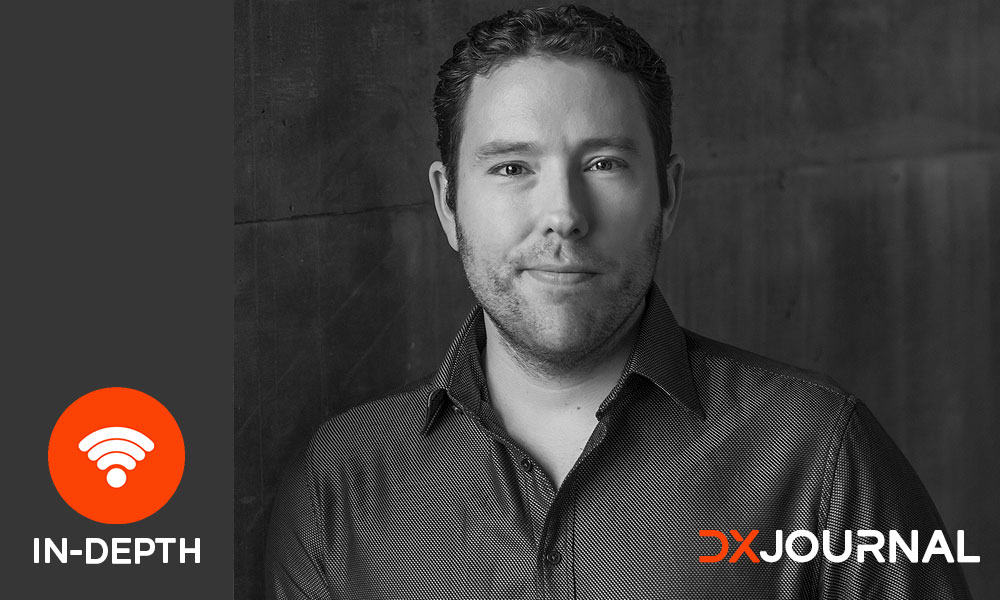 The demand for AI experts has grown exponentially over the last few years. As companies increasingly adopt AI solutions for their businesses, the need for highly experienced, PhD-educated, and technically-adept talent shows no signs of stopping anytime soon.
Summary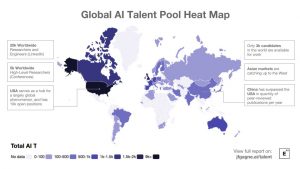 This guest post was contributed by Jean-François Gagné, CEO of Element AI and originally appeared on his site here. For further commentary beyond the report, see the accompanying blog post.
For a table of the full list of countries and their numbers, or to submit information about the talent pool in your region, send a message using the contact form.
This report summarizes our research into the scope and breadth of the worldwide AI talent pool. Although these data visualizations map the distribution of worldwide talent at the start of 2018, we want to acknowledge that this is a predominantly Western-centric model of AI expertise.
We are submitting our work amidst similar, though much broader, reports such as Tencent's recent "2017 Global AI Talent White Paper," which focused primarily on China in comparison to the United States. Tencent's research found that currently "200,000 of the 300,000 active researchers and practitioners" are already employed in the industry, while some 100,000 are researching or studying in academia. Their number far exceeds the high-end of our measure at 22,000, primarily because it includes the entire technical teams and not just the specially-trained experts. Our report, however, focuses on finding out where the relatively small number of "AI experts" currently reside around the world.
We drew on two popular data sources for this line of inquiry. First, we used the results from several LinkedIn searches, which showed us the total number of profiles according to our own specialized parameters. Second, for an even more advanced subset, we captured the names of leading AI conference presenters who we consider to be influential experts in their respective fields of AI. Finally, we relied on other reports and anecdotes from the global community to put our numbers in greater context and see how the picture may develop in the near future.
Even though we relied primarily on English-language data sources, our view of the talent pool provides a good global representation of the best experts that the field currently has to offer. For this reason, the second half of the report focuses on a qualitative assessment of talent and funding in Asia and Africa, where the reliability of our numbers drops off significantly and does not match the industry or academic output of these hotspots.
According to our broadest LinkedIn measures, we have found that there are roughly 22,000 PhD-educated researchers in the entire world who are capable of working in AI research and applications, with only 3,074 candidates currently looking for work. In the smaller, more advanced subset, we have found that there are currently 5,400 AI experts in the world who are publishing and presenting at leading AI conferences across the globe and who are well-versed enough in the technology to work with teams taking to take it from research to application.
Singapore
Recent reports have also emphasized the extent to which Singapore is quickly becoming an artificial intelligence research hub. According to a 2017 report from Channel News Asia, The National Research Foundation will be investing $110 million USD into "a new national programme aimed at boosting Singapore's artificial intelligence capabilities over the next five years."
Our own data has identified at least 291 highly-qualified AI profiles in the country, along with 21 high-level experts who are publishing papers in leading conferences. Michael James Milne, director at Kaishi Partners, estimated in correspondence that there are more likely to be around 1,500 qualified AI experts currently in Singapore and Southeast Asia.
These numbers are supported by the growing number of research centres that are starting to take hold in the small, cosmopolitan city-state. Joel Ko, of Marvelstone Ventures, recently confirmed to the South China Morning Post that Marvelstone plans to set up an AI hub "which would incubate 100 startups every year."
The increasing government and private funding means only one thing: Singapore AI is bound to grow significantly over the next few years as these changes pull in more talent.
South Korea
After Google's DeepMind program "AlphaGo" defeated South Korean Go champion Lee Sedol in 2016, the South Korean government announced that it would invest $863 million USD in AI research over the next five years.
Since then, Korean news reports, which were graciously translated translated and shared with us by Rufina K. Park, have documented the Korean government's heavy investments in AI infrastructure. On December 22, 2017, the Ministry of Science and ICT announced "The Plan for Innovation Growth" whereby the government committed to spend 1.56 trillion won (approx. 1.53 billion USD) on AI and related sectors that will prepare Korea for the "fourth industrial revolution" in 2018. Similarly, the Council for Intelligent Knowledge Society aims to spend 244 billion won (approx. 22.6 million USD) on AI in 2018. In total, 7.96 Trillion Won will be spent on the 13 Innovation Growth areas from 2018-2022. Korea's current plan is to create 550,000 new jobs in the innovative sectors by 2025.
This funding has come in addition to two existing AI research projects, says Mark Zastrow at Nature, noting two specific undertakings that are currently in progress: "Exobrain, which is intended to compete with IBM's Watson computer, and Deep View, a computer vision project." Korea has pulled ahead as an industry leader in the area, taking third place in the number of AI patents in 2017.
In our own data, we found a sizeable subset of 147 AI experts currently working in South Korea with 21 recent conference presenters hailing from that area. While having a strong industry presence in AI, it is clear that academic research in Korea, ranked 7th in number of AI dissertations, is not yet quite as strong as in China or Japan.
Japan
Unlike China, Japan has a long history of robotics and artificial intelligence research which has largely gone undiscussed in the media. Part of the problem, as some outlets have noted, is Japan's notorious industry-level insularity, which results from a stiff "language barrier and rigid business practices." Japan's academic AI footprint, however, is notably stronger than either South Korea or Singapore, since Japan has roughly 117 active researchers presenting at NIPS and other leading conferences.
Artificial intelligence academics have noted the difficulty of keeping up with other Asian countries: Mitsuru Ishizuka, professor emeritus in AI at the University of Tokyo, noted that Japanese research has fallen behind the work "that is being done in China." While Japan's talent footprint is significant, it is clear that their ratios are skewed towards academia: 117 conference presenters versus 204 LinkedIn profiles, significantly lower than China, Singapore, and South Korea. Anita Pan, the Second Secretary and Trade Commissioner of Canada to Japan, pointed out in an email that Japan's AI talent shortages are well known: "of the 15,659 students enrolled in graduate studies in advanced information technologies, 619 are specifically related to AI, and of those, 123 are expected to complete doctoral degrees."
Last August, however, the Japanese government announced that it is "planning to invest billions of yen to fund next-generation semiconductors and other technologies critical to AI development." Pan expects that the funding for the fiscal 2018 will most likely double 2017's allocation of 51.7 billion yen ($575 million CAD), resulting in a funding package that exceeds 100 billion yen ($1.1 billion CAD). Such advances in funding could spur an industry which has the history and research power to harness home-grown talent. These pecuniary advances have already netted some results: just this August, deep learning startup Preferred Networks Inc. raised $95 million USD from Toyota to work on self-driving technology.
Africa
Although not as prolific as either the East or the West, African countries have recently been been growing significantly in AI research and development.
Jacques Ludik, the President of the Machine Intelligence Institute of Africa (MIIA), estimates that there are roughly 1,500 members in his association, 70% of whom can be classified as experts in their respective fields. Ludik pointed out that funding is difficult to come by, but the continent has nonetheless been able to implement AI applications in agriculture and the mobile space.
Timnit Gebru, a postdoctoral researcher at Microsoft Research and a member of the FATE (Fairness Transparency Accountability and Ethics in AI) group, has pointed out in correspondence that machine learning in Africa is privy to a wealth of different kinds of funding: B4 Capital Group, for instance, specializes solely in African and Latin American AI initiatives. The by-product of this kind of funding are AI solutions that are tailored to the problems of each area. Ethiopia, for instance, which has 88 active and individual languages, has been actively developing Natural Language Processing solutions to improve communications.
Nouha Abardazzou, writing for How We Made it in Africa, supports the claim that AI has largely manifested itself in agriculture and healthcare (partially by way of mobile development). One recent AI-driven application has been the ECX e-Trade Platform, which uses Internet of Things (IoT) devices and AI in order to create a coffee-traceability solution that works through all the stages of the supply chain. In the healthcare industry, the SOPHiA artificial intelligence analyses "genomic data to identify disease-causing mutations in patient's genomic profiles."
Public awareness about Africa's role in AI has grown significantly in 2017. Gebru has recently hosted the very first Black in AI workshop at NIPS 2017, which focused not only on the research currently being done in Africa, but also AI work done by black researchers all over the world. Similarly, MIIA recently hosted the very first AI Africa Conference in Johannesburg, South Africa, in October of 2017. This conference was a big success, drawing in expert researchers from all over Africa and the rest of the world to talk about real-world applications of deep learning in the continent.
Analysis of Global Trends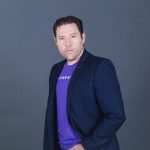 Jean-François Gagné is the Chief Executive officer of Element AI.
Sustainable datacenter region coming to Sweden in 2021, accelerating the country's digital transformation
Microsoft is investing in Sweden thanks to the Scandinavian country's strong commitment to sustainability and innovation.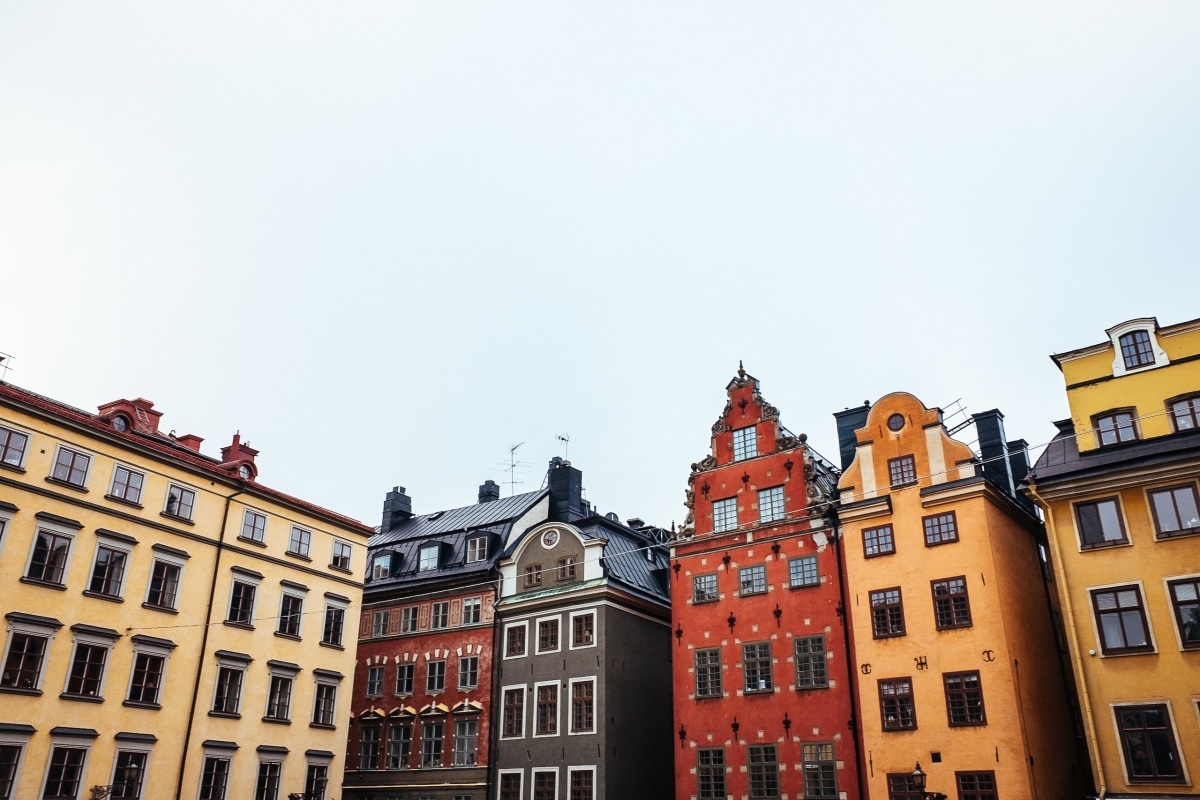 In May of last year, Microsoft announced plans to develop new data centers in Sweden. The goal? Making them "among the most sustainably designed and operated in the world."
The company is now making good on their pledge with a press release from November 24, confirming they'll launch a "world-class, sustainable datacenter region in Sweden in 2021 with presence in Gävle Sandviken and Staffanstorp."
Today, we're announcing plans to launch a new, sustainable cloud region in Sweden next year. The datacenters will be powered by 100% renewable energy + @Microsoft's hyperscale cloud will be the first with hourly matching for renewable energy consumption. https://t.co/LVnsLx6sOr

— Brad Smith (@BradSmi) November 24, 2020
Investment details
The news comes on the heels of Microsoft's announcement of a significant digital transformation investment in Greece, involving the construction of new datacenters. This also includes a plan to skill approximately 100,000 people in Greece in digital technologies by 2025.
"Building on Microsoft's 35-year history in Sweden and strong partnerships across the energy, manufacturing and retail sectors, we are looking forward to delivering the Microsoft Cloud from this new datacenter region in 2021," said Jean-Philippe Courtois, Executive VP and President of Microsoft Global Sales, Marketing and Operations.
"We believe that digital transformation should always be both inclusive and sustainable."
Elaborating further, Hélène Barnekow — General Manager of Microsoft Sweden — explained that Sweden is an ideal environment for such an investment because of its renowned leadership in sustainability, innovation, and gender equality:
"It is one of the places in the world where IT and tech have the greatest potential to create new opportunities for the individual, the organization and society, she said.
"In this time of change, we invest in the digital infrastructure and our Swedish ecosystem to accelerate digital transformation that will empower public and private companies to innovate, providing a strong digital foundation for the country's future growth,"
As a result of these datacenters, Microsoft explains, Swedish businesses can "empower employees, engage customers, transform products and optimize operations — all through connected experiences and supported by advanced data privacy and security."
Microsoft will also invest in skills development, providing digital skills training for up to 150,000 Swedes.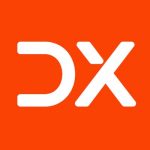 DX Journal covers the impact of digital transformation (DX) initiatives worldwide across multiple industries.
Investing in digital resiliency
A new index from IDC shows growth in cloud, collaboration, and security investment.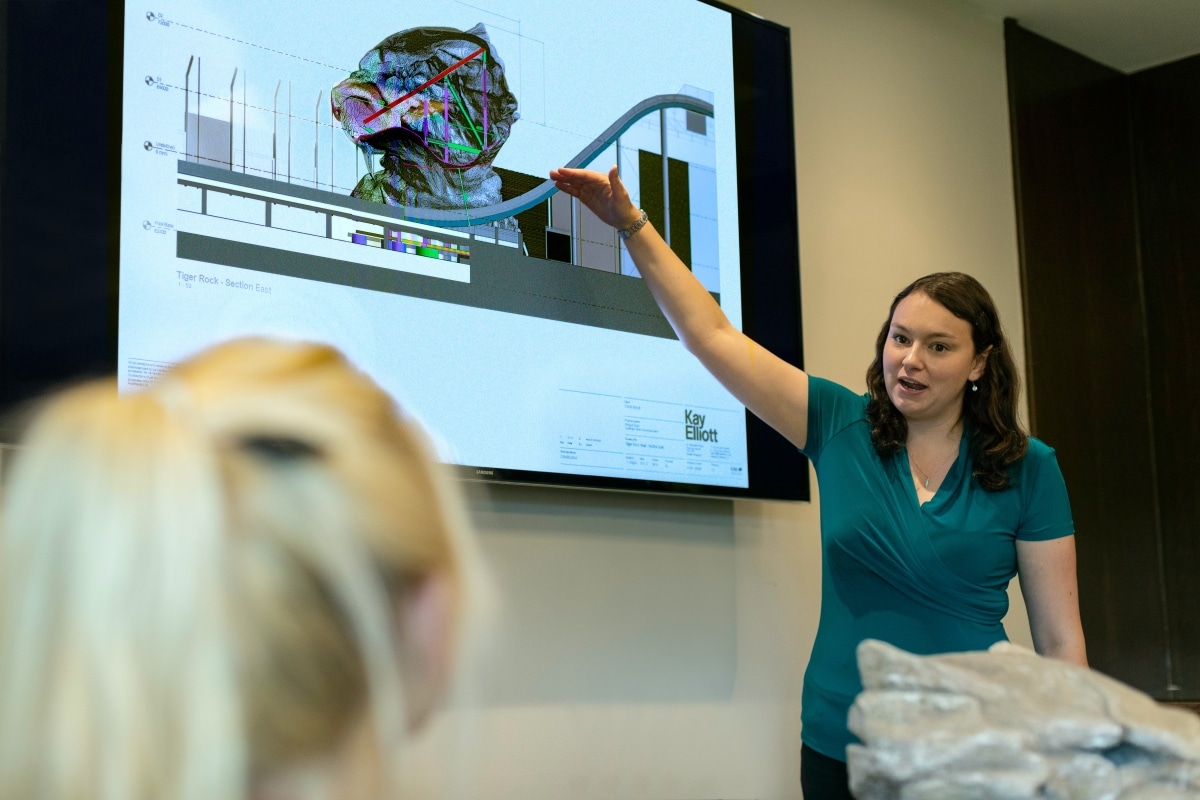 Is your business digitally resilient? 
IDC's new Digital Resiliency Investment Index is a look at the progress of organizations in their investment towards digital resilience. This is especially important now with this year's digital transformation acceleration.
Results from the initial index show an overall steady increase in investment toward resiliency. 
Organizations have placed priority in cloud, collaborative, and digital transformation projects. Thanks to the pandemic-related shift to work-from-home and the aforementioned increase in cloud adoption, significant investments have been made in security.
New IDC Digital Resiliency Investment Index Shows Steady Growth for Investments in Technologies That Improve the Ability to Respond and Adapt to Business Disruptions Learn more at https://t.co/vM9KtPMfB3 pic.twitter.com/DVK3MANFnn

— IDC (@IDC) November 5, 2020
According to IDC prediction, investment toward digital resiliency will increase in 2021, in tandem with economic recovery.
In terms of geography, digital resiliency investment had the fastest growth in the Asia/Pacific region. While US investment increased in October, Europe's had a slight decline in the same period — as the continent was experiencing a significant surge in COVID cases and restrictions. 
Background
Two factors make up the index:
Digital Core Investments, described by IDC as "spending on the core components of digital resiliency: cloud, security, collaborative support for remote workers, and digital transformation projects."

Digital Innovation Investments, which are "measured using a monthly survey of enterprises on their current and anticipated IT investment focus, including how much new or reallocated spending is targeted at digital resiliency and business acceleration versus crisis response measures."  
"Digital resiliency refers to an organization's ability to rapidly adapt to business disruptions by leveraging digital capabilities to not only restore business operations, but also capitalize on the changed conditions," explains Stephen Minton, VP in IDC's Customer Insights & Analysis group. 
Organizational success in the midst of a global pandemic has largely hinged on the ability to react quickly to change, he says. The difference between rapid adaptation and simply responding to disruption? A plan.
"Investments in digital capabilities not only enable an organization to adapt to the current crisis but also to capitalize on the changed conditions."
Looking ahead
"The next several months may put increased pressure on some organizations to respond to second waves of COVID infections and economic lockdowns, which will be reflected in our monthly surveys throughout the winter," adds Minton. 
"What we have learned already this year is that the organizations which were among the early adopters of cloud, digital, and collaborative technologies were best-positioned for a crisis no one could have predicted."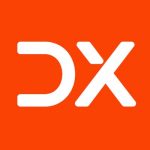 DX Journal covers the impact of digital transformation (DX) initiatives worldwide across multiple industries.
Digital transformation for economic recovery
"With the right steps and actions, businesses and governments can take the crisis as an opportunity to build for the future," explain two World Bank economists.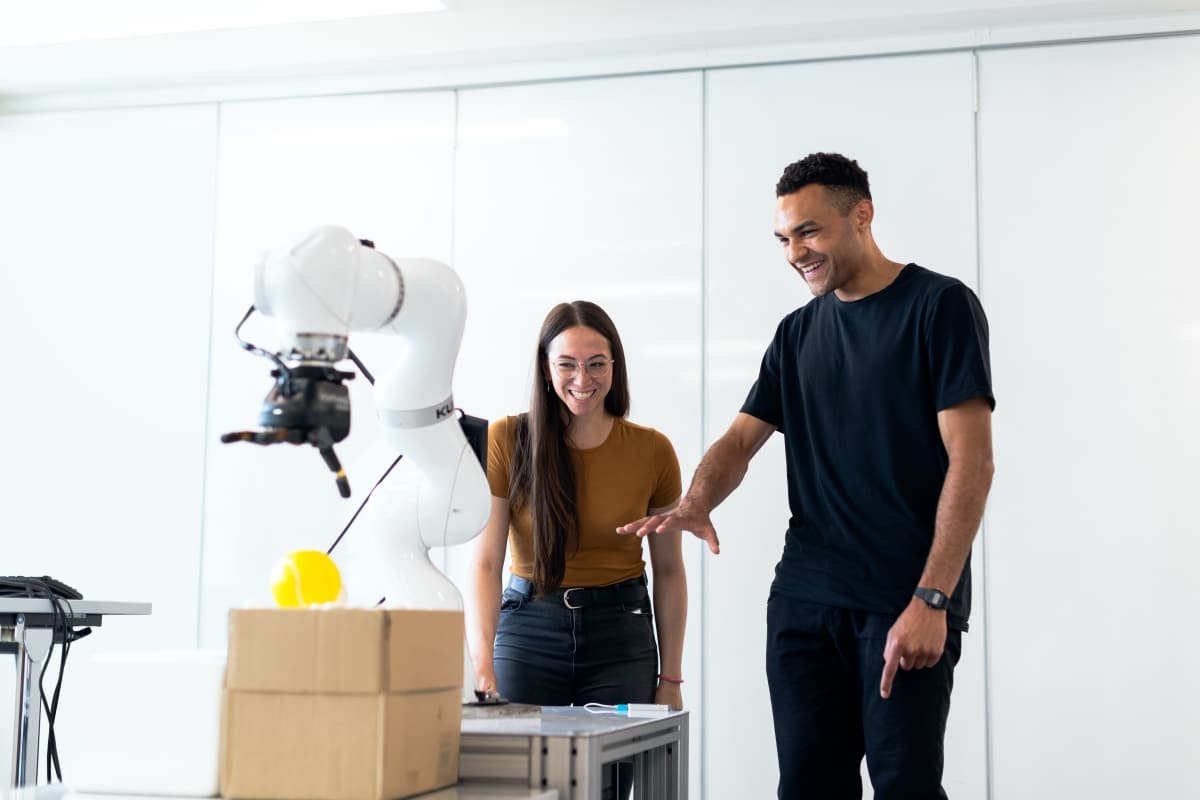 Digital transformation is having a moment. 
Over and over, widespread reports and surveys show that — in the wake of the COVID-19 pandemic — DX efforts have accelerated. "Business-savvy CIOs who deploy highly adaptive strategies and technology to rapidly respond to the impact on their firm's operations and customers will lead from the front," explains Forrester's recent Predictions 2021 report.
Can the momentum keep going? How can DX be leveraged so everyone can be better off, post-COVID? 
As two World Bank economists argue in Harvard Business Review, "technological advancements were already changing the world over the past two decades," and that in the midst of threats from automation and offshoring, it's important to realize that tech can act as a job creator for economic recovery. 
According to Federica Saliola (Lead Economist in the Jobs Group of the World Bank and co-Director of the World Development Report 2019) Asif Islam (Senior Economist for the Middle East and North Africa Region of the World Bank Group), "to reshape technology as a job creator, it's important to understand what, exactly, the current wave of technology is changing, and how policymakers and businesses can adapt to it."
Where we were
The economists laid out three foundational truths about the pre-COVID state of technology:
It has always been a disruptor. Tech has been "challenging the traditional boundaries of firms, changing global value chains and the geography of jobs."

As tech evolved, there have been massive changes in what skills are needed by a successful workforce. "The premium for skills that cannot be replaced by robots has been increasing," they explain. What are these in-demand skills? Critical thinking and socio-behavioral skills, for starters, as well as adaptable skills. This leads to point three.

Thanks to tech, the very nature of work has been changing over the last few years. The standard of permanent and full-time work has given way to a gig economy.
What's next?
Simply put, "it is likely that the pandemic will reinforce these pre-existing trends and increase the urgency of corresponding policy responses," explain Saliola and Islam.
Digital-first companies are thriving, the gig economy certainly isn't going anywhere, and "firms may also have more incentive to invest in automation and reshore production to shield against value chain disruption."
The aforementioned barrage of surveys and reports showing the acceleration of DX efforts reported on the mostly-successful shift to work-from-home. Saliola and Islam reference World Bank and World Economic Forum reports that show (unsurprisingly) positions and organizations that have put WFH measures in place are more prevalent in wealthier countries and regions, and that women and young people are more likely to hold positions where WFH isn't feasible. 
Ultimately, Saliola and Islam explain, organizations and governments have to turn to policy to ensure that digital transformation can lead to a more successful economic recovery.
What does this look like? Reskilling and upskilling on the part of businesses, and "incentives and regulations to infrastructure projects and taxation" for governments. 
It's similar to the approach of the recent OECD report showing that DX is critical for recovery in Latin America and the Caribbean — but on a global scale. 
"Technology can be a boon to society if businesses and governments prepare and adapt," they write. "With the right steps and actions, businesses and governments can take the crisis as an opportunity to build for the future."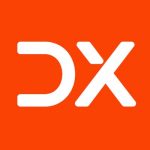 DX Journal covers the impact of digital transformation (DX) initiatives worldwide across multiple industries.