Connection Silicon Valley bridges Canadian business and world-class innovation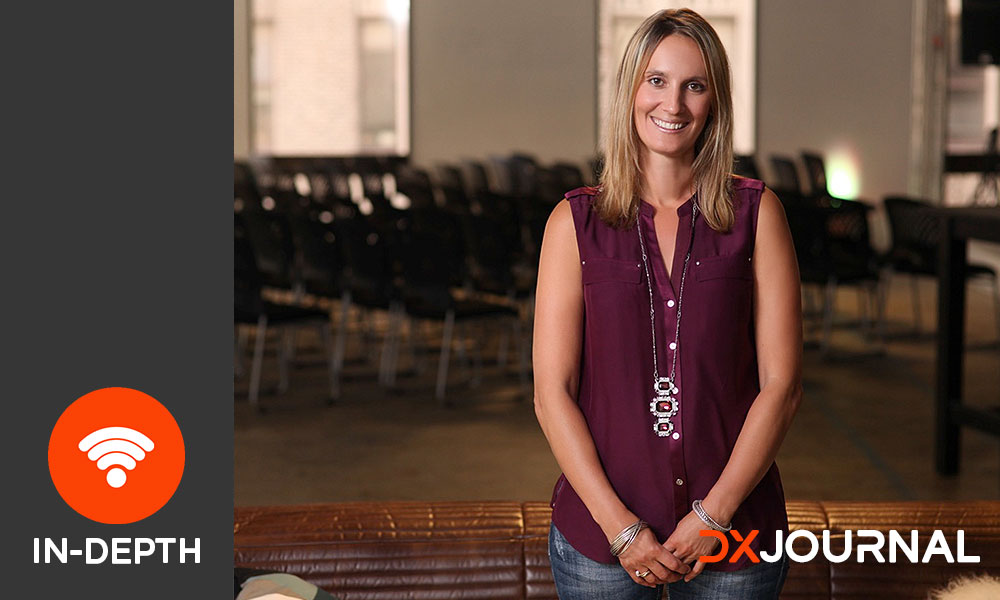 Joanne Fedeyko, CEO of Connection Silicon Valley, is serious about putting Canada on the map when it comes to innovation.
"I'm incredibly passionate about helping Canadian companies be successful," she told DX Journal in an interview. "Their success equals success in Canada. Ultimately, what I want to see is Canada on the global innovation stage as a major player."
For Fedeyko, a native of Northern Alberta, that means creating a bridge between Canadian business and the vibrant culture and approach of Silicon Valley. Through her work with Connection Silicon Valley, she helps Canadian startups, scaleups and corporate clients connect with all the exciting opportunities happening in one of the world's greatest innovation hubs.
Connecting to the Valley
All of Connection Silicon Valley's work is to encourage Canadian entrepreneurs and investors to branch out in their thinking a little more and gain a global perspective on their innovative projects and practices.
"I connect startups and corporates into Silicon Valley's rich tech and innovation ecosystem to help them build and scale their business," Fedeyko said. "The core of the work that I do is very custom and curated."
Fedeyko dissects what companies might need, problems they might solve, or who they might need to connect with. "It's all about custom connections."
For startups, the biggest thing is funding and investors — but networking with other CEOs and founders can be a huge benefit. Speaking to the right Silicon Valley veteran can help founders determine things like pricing for their product, or even how to avoid a few pitfalls other CEOs have encountered in their previous experiences.
For corporate clients, Fedeyko organizes trips where Canadian companies speak with investors, startups and thought leaders. Through these two-day trips, Canadian companies can learn best where businesses are investing their resources, and get a sense of how to future proof their brand in light of developing technologies.
"When people come down to the Valley, light bulbs go off every single time," she said.  "It's eye-opening to see the ecosystem, the pace, the energy, the urgency, the plethora of technologies, and the collaborative nature. People have to see it, not just read about it, in order to grab some of the DNA that exists in the Valley."
HQ2 helps put Canada on the map

Attitudes and perceptions of innovation in the Great White North are changing, both within and outside Canada.
According to @KPMG's Global Innovation Report, #Toronto is ranked among the fastest-growing #tech innovation hubs, outpacing Silicon Valley & San Francisco: https://t.co/uXdXERJslG pic.twitter.com/l0Pq0G3WxA

— NEXT Canada (@Next_Canada) April 2, 2018
With Toronto making the shortlist for Amazon's HQ2, there is a realization that the world is increasingly looking closer at Canada's immigration policy, its stellar post-secondary institutions and its AI expertise.
Fedeyko says there's been a subtle shift in how Canadian businesses approach Silicon Valley innovation, but that Amazon's interest in Canada has been the biggest moment of realization she's seen so far.
.@Forbes reports: "If You Want To Launch a New Company, Head North To #Toronto" #InvestinCanada https://t.co/sclvUGJkvJ … @Toronto_Global @InvestOntario pic.twitter.com/OD1HfCaj8H

— Invest in Canada (@invest_canada) April 1, 2018
"I think Amazon is one of the best things that could have happened to make Canada wake up."
The attention and competitive potential of Amazon has shifted the territory for Canadian businesses on the world stage. As the world's attention turns towards Canadian entrepreneurs and founders, Canadian companies are looking to connect with the excitement of innovation hubs like Silicon Valley, and American founders are looking to get better acquainted with the vibrant world of Canadian tech businesses. That's where Connection Silicon Valley comes in.
Not a lot of people are doing this kind of work specifically for Canadian companies. For Fedeyko, it's a question of passion. "I'm really doing it because I love my country and I want everyone to have the same sort of opportunities to connect with Silicon Valley like I do every day."
Connect with Connection Silicon Valley in Toronto
Part of the Valley experience that Connection Silicon Valley is bringing to Canadians comes in the form of innovation immersion sessions. On April 24, Connection Silicon Valley is hosting a dinner for director-level business leaders to share an open dialogue about how disruption is changing the shape of business, and what's holding companies back from embracing transformative change. Get your ticket here.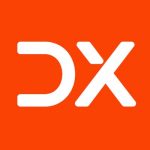 Sustainable datacenter region coming to Sweden in 2021, accelerating the country's digital transformation
Microsoft is investing in Sweden thanks to the Scandinavian country's strong commitment to sustainability and innovation.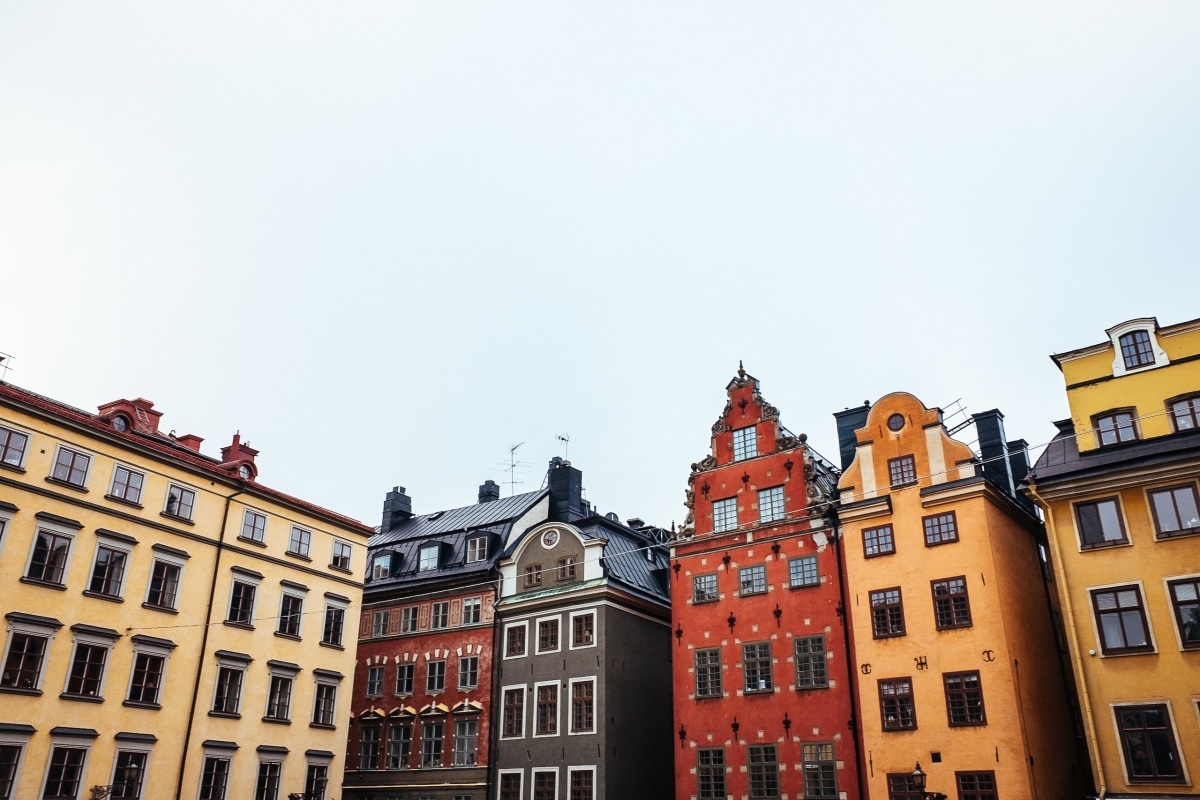 In May of last year, Microsoft announced plans to develop new data centers in Sweden. The goal? Making them "among the most sustainably designed and operated in the world."
The company is now making good on their pledge with a press release from November 24, confirming they'll launch a "world-class, sustainable datacenter region in Sweden in 2021 with presence in Gävle Sandviken and Staffanstorp."
Today, we're announcing plans to launch a new, sustainable cloud region in Sweden next year. The datacenters will be powered by 100% renewable energy + @Microsoft's hyperscale cloud will be the first with hourly matching for renewable energy consumption. https://t.co/LVnsLx6sOr

— Brad Smith (@BradSmi) November 24, 2020
Investment details
The news comes on the heels of Microsoft's announcement of a significant digital transformation investment in Greece, involving the construction of new datacenters. This also includes a plan to skill approximately 100,000 people in Greece in digital technologies by 2025.
"Building on Microsoft's 35-year history in Sweden and strong partnerships across the energy, manufacturing and retail sectors, we are looking forward to delivering the Microsoft Cloud from this new datacenter region in 2021," said Jean-Philippe Courtois, Executive VP and President of Microsoft Global Sales, Marketing and Operations.
"We believe that digital transformation should always be both inclusive and sustainable."
Elaborating further, Hélène Barnekow — General Manager of Microsoft Sweden — explained that Sweden is an ideal environment for such an investment because of its renowned leadership in sustainability, innovation, and gender equality:
"It is one of the places in the world where IT and tech have the greatest potential to create new opportunities for the individual, the organization and society, she said.
"In this time of change, we invest in the digital infrastructure and our Swedish ecosystem to accelerate digital transformation that will empower public and private companies to innovate, providing a strong digital foundation for the country's future growth,"
As a result of these datacenters, Microsoft explains, Swedish businesses can "empower employees, engage customers, transform products and optimize operations — all through connected experiences and supported by advanced data privacy and security."
Microsoft will also invest in skills development, providing digital skills training for up to 150,000 Swedes.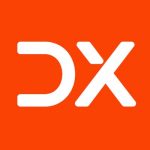 DX Journal covers the impact of digital transformation (DX) initiatives worldwide across multiple industries.
Investing in digital resiliency
A new index from IDC shows growth in cloud, collaboration, and security investment.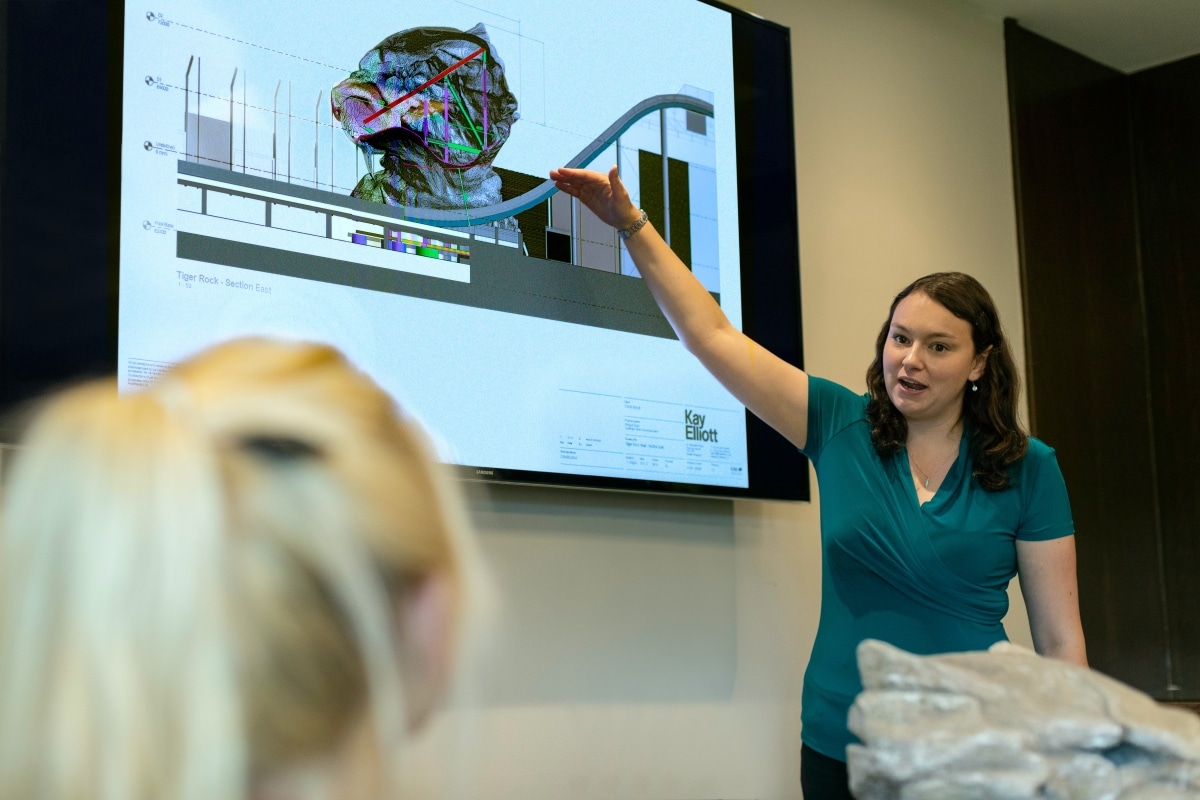 Is your business digitally resilient? 
IDC's new Digital Resiliency Investment Index is a look at the progress of organizations in their investment towards digital resilience. This is especially important now with this year's digital transformation acceleration.
Results from the initial index show an overall steady increase in investment toward resiliency. 
Organizations have placed priority in cloud, collaborative, and digital transformation projects. Thanks to the pandemic-related shift to work-from-home and the aforementioned increase in cloud adoption, significant investments have been made in security.
New IDC Digital Resiliency Investment Index Shows Steady Growth for Investments in Technologies That Improve the Ability to Respond and Adapt to Business Disruptions Learn more at https://t.co/vM9KtPMfB3 pic.twitter.com/DVK3MANFnn

— IDC (@IDC) November 5, 2020
According to IDC prediction, investment toward digital resiliency will increase in 2021, in tandem with economic recovery.
In terms of geography, digital resiliency investment had the fastest growth in the Asia/Pacific region. While US investment increased in October, Europe's had a slight decline in the same period — as the continent was experiencing a significant surge in COVID cases and restrictions. 
Background
Two factors make up the index:
Digital Core Investments, described by IDC as "spending on the core components of digital resiliency: cloud, security, collaborative support for remote workers, and digital transformation projects."

Digital Innovation Investments, which are "measured using a monthly survey of enterprises on their current and anticipated IT investment focus, including how much new or reallocated spending is targeted at digital resiliency and business acceleration versus crisis response measures."  
"Digital resiliency refers to an organization's ability to rapidly adapt to business disruptions by leveraging digital capabilities to not only restore business operations, but also capitalize on the changed conditions," explains Stephen Minton, VP in IDC's Customer Insights & Analysis group. 
Organizational success in the midst of a global pandemic has largely hinged on the ability to react quickly to change, he says. The difference between rapid adaptation and simply responding to disruption? A plan.
"Investments in digital capabilities not only enable an organization to adapt to the current crisis but also to capitalize on the changed conditions."
Looking ahead
"The next several months may put increased pressure on some organizations to respond to second waves of COVID infections and economic lockdowns, which will be reflected in our monthly surveys throughout the winter," adds Minton. 
"What we have learned already this year is that the organizations which were among the early adopters of cloud, digital, and collaborative technologies were best-positioned for a crisis no one could have predicted."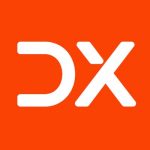 DX Journal covers the impact of digital transformation (DX) initiatives worldwide across multiple industries.
Digital transformation for economic recovery
"With the right steps and actions, businesses and governments can take the crisis as an opportunity to build for the future," explain two World Bank economists.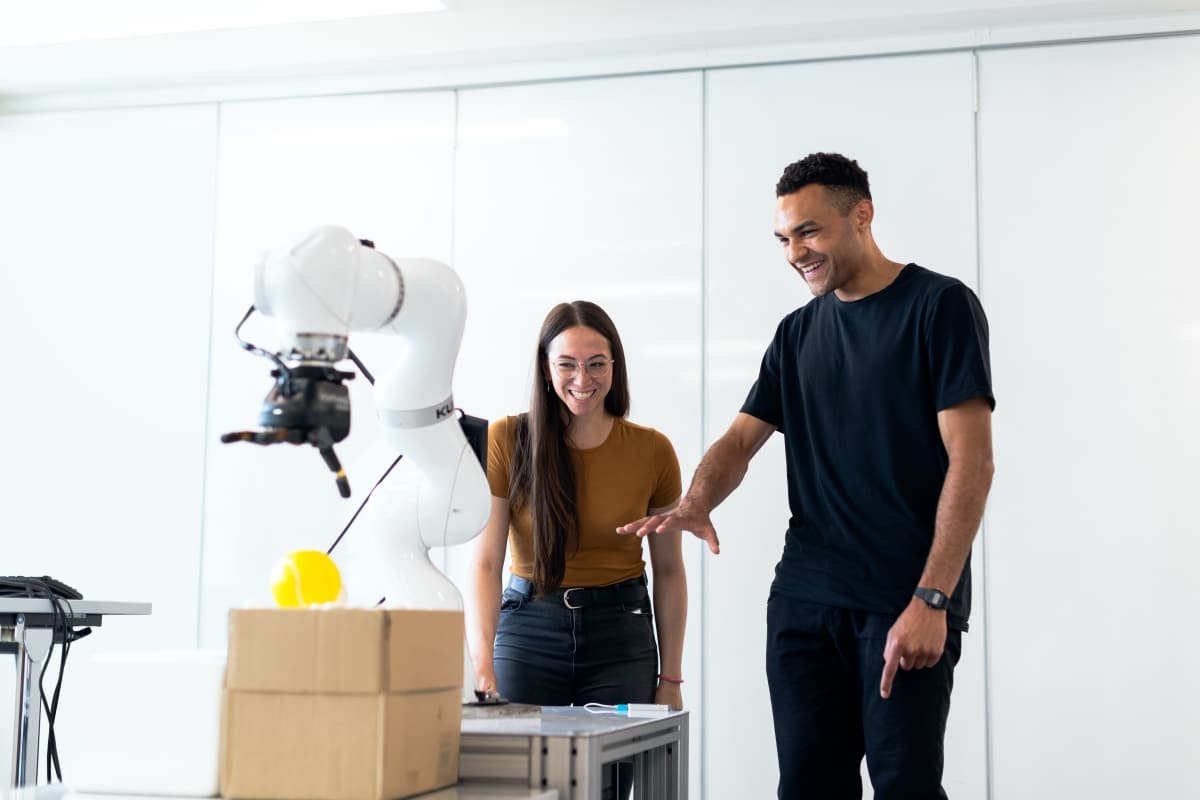 Digital transformation is having a moment. 
Over and over, widespread reports and surveys show that — in the wake of the COVID-19 pandemic — DX efforts have accelerated. "Business-savvy CIOs who deploy highly adaptive strategies and technology to rapidly respond to the impact on their firm's operations and customers will lead from the front," explains Forrester's recent Predictions 2021 report.
Can the momentum keep going? How can DX be leveraged so everyone can be better off, post-COVID? 
As two World Bank economists argue in Harvard Business Review, "technological advancements were already changing the world over the past two decades," and that in the midst of threats from automation and offshoring, it's important to realize that tech can act as a job creator for economic recovery. 
According to Federica Saliola (Lead Economist in the Jobs Group of the World Bank and co-Director of the World Development Report 2019) Asif Islam (Senior Economist for the Middle East and North Africa Region of the World Bank Group), "to reshape technology as a job creator, it's important to understand what, exactly, the current wave of technology is changing, and how policymakers and businesses can adapt to it."
Where we were
The economists laid out three foundational truths about the pre-COVID state of technology:
It has always been a disruptor. Tech has been "challenging the traditional boundaries of firms, changing global value chains and the geography of jobs."

As tech evolved, there have been massive changes in what skills are needed by a successful workforce. "The premium for skills that cannot be replaced by robots has been increasing," they explain. What are these in-demand skills? Critical thinking and socio-behavioral skills, for starters, as well as adaptable skills. This leads to point three.

Thanks to tech, the very nature of work has been changing over the last few years. The standard of permanent and full-time work has given way to a gig economy.
What's next?
Simply put, "it is likely that the pandemic will reinforce these pre-existing trends and increase the urgency of corresponding policy responses," explain Saliola and Islam.
Digital-first companies are thriving, the gig economy certainly isn't going anywhere, and "firms may also have more incentive to invest in automation and reshore production to shield against value chain disruption."
The aforementioned barrage of surveys and reports showing the acceleration of DX efforts reported on the mostly-successful shift to work-from-home. Saliola and Islam reference World Bank and World Economic Forum reports that show (unsurprisingly) positions and organizations that have put WFH measures in place are more prevalent in wealthier countries and regions, and that women and young people are more likely to hold positions where WFH isn't feasible. 
Ultimately, Saliola and Islam explain, organizations and governments have to turn to policy to ensure that digital transformation can lead to a more successful economic recovery.
What does this look like? Reskilling and upskilling on the part of businesses, and "incentives and regulations to infrastructure projects and taxation" for governments. 
It's similar to the approach of the recent OECD report showing that DX is critical for recovery in Latin America and the Caribbean — but on a global scale. 
"Technology can be a boon to society if businesses and governments prepare and adapt," they write. "With the right steps and actions, businesses and governments can take the crisis as an opportunity to build for the future."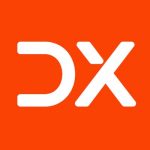 DX Journal covers the impact of digital transformation (DX) initiatives worldwide across multiple industries.