To digitally transform, think like Clive Davis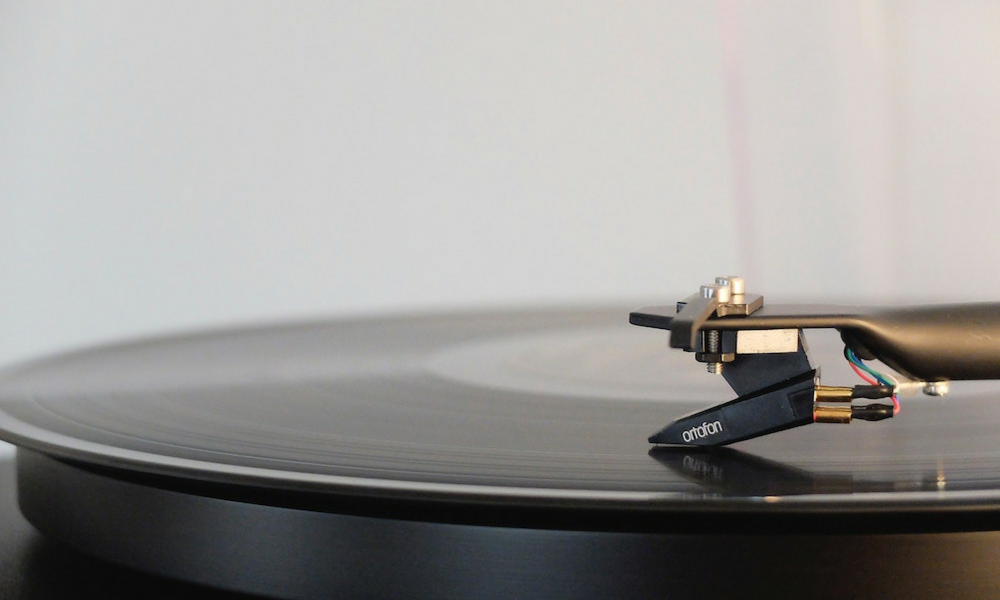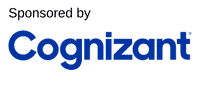 By: Ben Pring
If you're a music fan, you probably know the name Clive Davis. If you're not though – and heaven help you – Clive Davis is one of the most successful music producers and record industry executives of all time. He's worked with a who's who of rock and pop musicians, from Janis Joplin to Rod Stewart to Whitney Houston, over the last 50 years. Now 85, he's still in the game as the chief creative officer of Sony Music Entertainment. By any measure of success and longevity in what is, after all, an extremely precarious and fickle business, Davis has earned his place in the Rock and Roll Hall of Fame.
What, you may be wondering though, does the archetypal A&R man have to do with "digital transformation?" Well, let me explain …
The "digital" alarm bell has been going off (literally and figuratively) now for over 20 years. The transition to the cloud, the slow decline of ERP, the rise of Google and Apple and Amazon, the primacy of "consumer IT," the move to Agile and containers, the awakening to the power of data, the importance of design thinking – none of these are new. And yet, in the second half of 2017, many, many organizations still struggle to master them, let alone leverage them, to thrive in markets changing all around them faster than ever.
Related: Designing Manufacturing's Digital Future
The question is, why? In my humble opinion, it's because the executives running these organizations don't think like Clive Davis.
It's Not About You
Clive Davis's success can be attributed, in no small measure, to his ability to separate his own personal tastes from those of the market. As an octogenarian, Davis probably favors Frank Sinatra or Tony Bennett when he's doing the dishes or mowing the lawn (as if). But when he's working, he's listening like an 18-year-old and can hear the magic in Lil Uzi Vert or Rex Orange County – music that to his contemporaries must sound like the aural equivalent of a dislocated shoulder. Or at least the decline and fall of Western civilization.
Davis recognizes that he is not the target audience, that the music is not aimed at him and has nothing to say to him. He knows he wouldn't buy the music. But yet, he can still make judgments about its quality and its commercial appeal. And he can do this precisely because he knows the music isn't being made for him.
[Download]: Designing Manufacturing's Digital Future
This is the mistake that is hampering so many executives in so many businesses facing the onslaught of change being rendered by digital technology. They don't personally like the new generation of technology and technology mediated solutions, and they don't appreciate that the new technology/solutions aren't aimed at them.
Twitter is ridiculous. Facebook is for egotistical blowhards. What even is Snap? Why do my kids spend so much time on it? Social media is destroying a generation. We can't do this transaction online because of the threat of hackers. Pokémon Go? Give me a break. Virtual reality? What are these guys on? The cloud? But we've got a data center. Monetize our customer's data? Why? Isn't that illegal? How does this Slack thing even work? What's wrong with e-mail?
How to Love What You Don't Love
To the average 50-year-old, running an insurance company, a bank, an airline, a retailer, contemporary technology, contemporary business approaches and contemporary norms are the commercial equivalent of Lil Uzi Vert – terrible, ugly, ridiculous, not nearly as good as the things we listened to, aka, the technology solutions we built and used.
These executives fail to see they are not the target audience. That new solutions shouldn't be built for their contemporaries but for their kids. They fail to separate their own personal tastes from the tastes of where the market is going.
Doing this – separating your own personal judgments from those of the market – is terribly hard (hence why so few executives can do it). It's tough for people who have ascended slippery career ladders to admit they don't know something. It's tough for them to even contemplate that they are "aging out," that they are no longer "hip to the hop," in touch, on fleek. But mostly, it's hard to admit – privately to yourself, let alone publically to your staff/boss/board – that you're no longer that interested in something and that you don't really like X or Y.
[Download]: Designing Manufacturing's Digital Future
To truly grasp the promise of the Fourth Industrial Revolution, you've got to really love it, and everything about it. Or, if you can't, you've got to surround yourself with people who do. In Clive Davis's case, this means A&R people who trawl the clubs and SoundCloud and YouTube and Spotify and SXSW. In your case, it could be a youth mentor or a digital whisperer you trust in the industry.
So next time you're in a meeting with your team trying to inch forward with your digital transformation initiative, remember to think like Clive Davis. It's not about you – it's about the next generation and the stupid things they're interested in. Play your Sinatra or Costello or Counting Crows tunes all you like at home. But don't pretend that, now that you have the turntable (aka the digital transformation budget), the kids are going to dig what you all say. They ain't lit with that.
This article originally appeared on the Cognizant Center for the Future of Work site.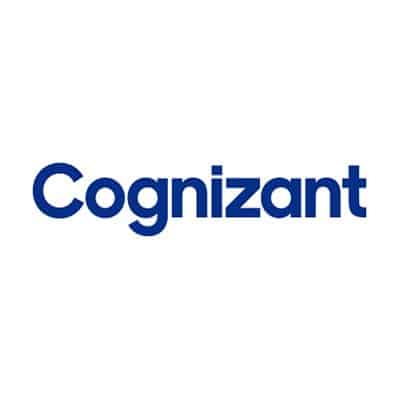 Cognizant (Nasdaq: CTSH) is dedicated to helping the world's leading companies build stronger businesses — helping them go from doing digital to being digital.
Women are great cybersecurity hires. So why are they so underrepresented in a short-staffed field?
How can the sector counter factors like sexism, internalized bias, and barriers to entry.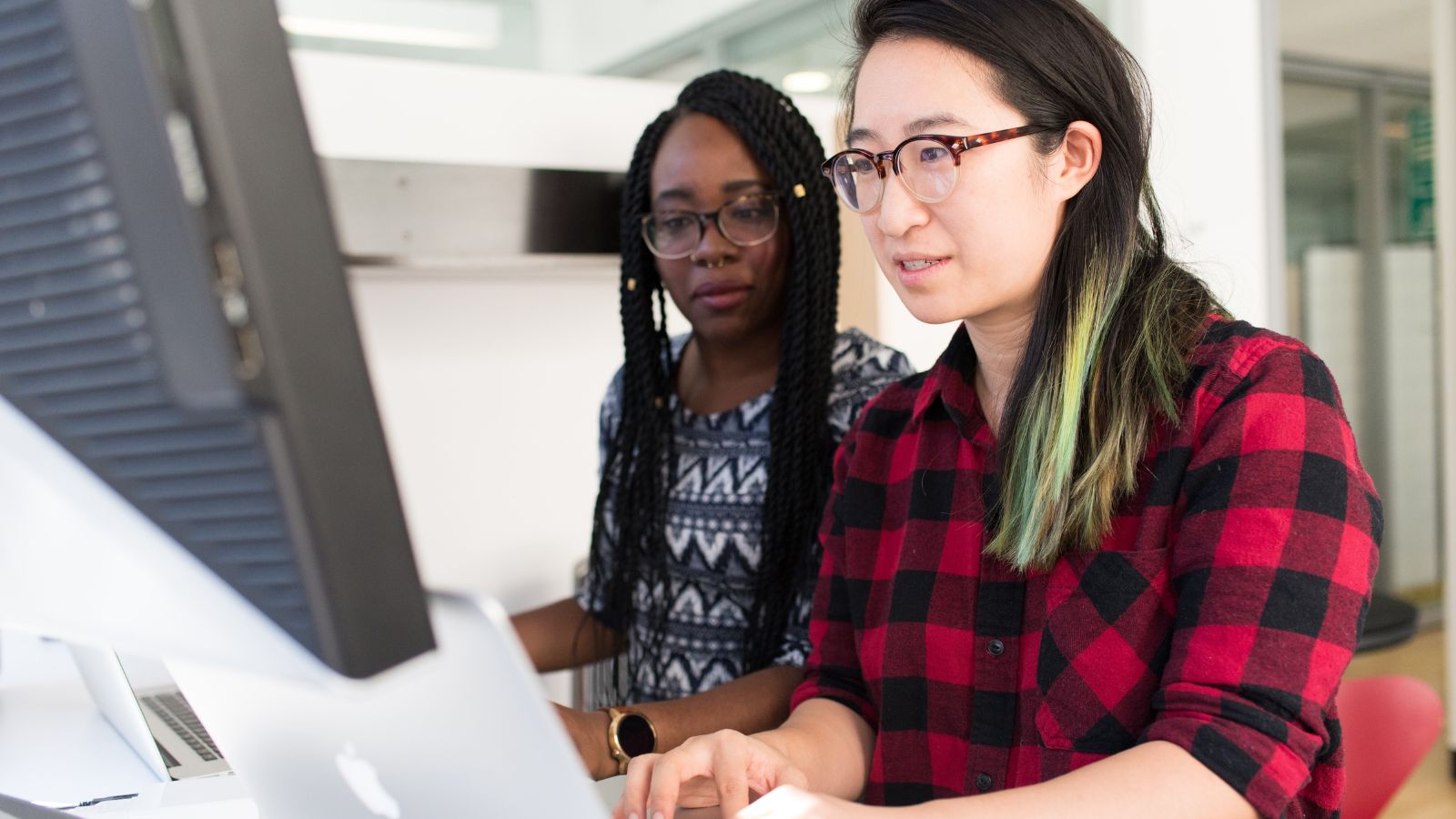 In January 2023, the Canadian Centre for Cyber Security (CCCS) delivered its baseline cyber threat assessment with a stark warning: organized cybercrime, it said, "will very likely pose a threat to Canada's national security and economic prosperity over the next two years."
Possible targets cited by CCCS included hospitals, where cyberattacks can disrupt patient care and delay tests; goods and services, where they can drive up prices and short supply; and of course, banking attacks, payment card frauds, and identity theft.
Cybersecurity, consequently, is a fast-growing field where the stakes are already relentlessly high and only promise to grow — but not only because the threats are multiplying.
The number of vacant cybersecurity positions globally outpace the skilled workers available to fill them, and according to IT World Canada, this means the escalating likelihood of cyberattacks are expected to be exacerbated even further by the sector's chronic talent shortage.
Canada is not exempt from this problem. The Information and Communications Technology Council (ICTC), a digital research-based not-for-profit, reported in a 2021 study that despite offering robust, competitive salaries, one in six Canadian cybersecurity positions go unfilled.
That represents about 25,000 jobs left open — attributed partly to burnout, students opting out of cybersecurity programs while they're still in school, and competition from U.S. companies offering higher salaries, the study read.
But while the nation faces a shortage of workers, ICTC's research also suggested a lack of diversity in the talent pool could prolong it: those identifying as Black, Indigenous, or people of colour represented only 25% of cybersecurity workers.
Those identifying as women had the least representation — just 20%.
"We need to pull more women in," Rushmi Hasham told DX Journal in September.
Hasham is the director of cybersecurity workforce training at Toronto Metropolitan University's Rogers Cybersecure Catalyst, which offers innovative training and certification programs aimed at boosting Canada's competitiveness in the sector.
And although Hasham says more women are beginning to pursue cybersecurity, increased representation is necessary to perpetuate that progress — and the valuable contributions women make to the field.
"We want to have their opinions heard, we want their unique perspective, and women offer new solutions that we need, frankly, across the entire industry," she said.
"But we also need to make sure that we're creating the space, that they feel the inclusion."
The value women bring to cybersecurity
Cultivating a gender-diverse staff offers a litany of benefits for companies, and when it comes to cybersecurity, there are practical, research-based incentives to hire women.
Université du Québec à Montréal professors Camélia Radu and Nadia Smaili found "evidence of a positive association between the level of cybersecurity disclosure and board gender diversity" in their 2021 research study, Board Gender Diversity and Corporate Response to Cyber Risk: Evidence from Cybersecurity Related Disclosure.
"The presence of women IT experts on boards resulted in improved cyber risk management — board monitoring, management supervision and corporate governance in particular," Radu and Smaili wrote for The Conversation in December of 2022.
In addition to bringing new perspectives to the decision-making process and adding a greater variety of skills and capabilities, they said their research also found that women "had lower risk tolerance, enhanced ethical practices and engaged less in fraudulent practices."
In short?
"These specific skills, combined with their IT expertise, meant women improved the cybersecurity risk monitoring of their companies," Radu and Smaili said.
But despite all they bring to the table, The Globe and Mail's Tayo Bero wrote in August 2022 that women continue to face barriers in the industry that include being talked over in meetings, having their ideas ignored or co-opted by their male colleagues, and never being recognized for their work.
The effects on women's cybersecurity careers are detrimental.
"Obviously, if a [young woman] sees this type of treatment towards her where she is constantly reminded that she has to prove herself [and prove] that she actually knows something, she would think twice whether this is a good career for her," Natalia Stakhanova, an associate professor of computer science at the University of Saskatchewan and a Canada Research Chair in security and privacy, told Bero.
Research also suggests women are also less likely to apply for cybersecurity jobs in the first place.
According to a survey commissioned by Microsoft Security, men are more likely than women to feel qualified to apply for a cybersecurity job posting, while many respondents "indicated a bias that cybersecurity isn't a traditional career choice for women."
"Some women expressed these biases themselves," Vasu Jakkal, the corporate vice president of security, compliance, identity, and management with Microsoft, wrote in a March 2022 blog post.
"The survey indicated women are more likely than men … to think that cybersecurity is 'too complex' of a career."
This perception could be influenced by the shortage of women in the industry — possibly creating a self-fulfilling, and perpetuating, prophecy.
"A lack of representation can then reinforce the gender gap by dissuading women from entering cybersecurity," Jakkal said.
How to improve equity and inclusion in cybersecurity
With challenges like these at play, Hasham believes that we can start attracting women to cybersecurity jobs by lowering barriers to entry.
"If we're looking at the mid-career woman making a pivot, she's looking at: can I put my family aside? How do I do this?" Hasham said. "So, time is a barrier."
Hasham's work has been closely tied to the development of solutions that include rapid workforce programs like Toronto Metropolitan University's Accelerated Cybersecurity Training Program, which took students six months rather than years to complete.
It has since been replaced by Certifications for Leadership in Cybersecurity (CLIC), but the goal, she explains, remains the same: to boost the number of qualified individuals entering the cybersecurity workforce while increasing representation.
Delivered online and taken part-time, CLIC is both self-directed and instructor-led, has a focus on mentorship, and is designed to be thorough: within six months, graduates join the labour pool having attained two globally-recognized SANS GIAC certifications.
"Women always think, 'If I'm going into training, what will the return be?' And then: 'That investment is coming out of my family budget. Can I really do this?'" Hasham said.
"It's about putting ourselves first. We really don't."
Hasham also suggests that women who don't apply for cybersecurity roles because they don't exactly meet the qualifications in the job description should reconsider.
"A woman will say, 'Oh, they wanted these certifications, but my certifications are [different],'" she said. "And then, she doesn't apply. But meanwhile, all of the skill requirements are what she has, and more."
Once women secure jobs in cybersecurity, they need allies in the workplace, Hasham said. And here, men and management have an important role to play in lifting their female counterparts up.
"We need men to be collaborating with us in that learning process, for them to be part of the solution," Hasham said.
"We've gone through this notion that if we created women-only cohorts, women would succeed more. And we learned that men need to be part of that, because you're going to work in a collaborative co-ed environment anyway. So, we need to create that in our training."
Finally, Hasham said that women in the industry need to be seen and heard so that others can imagine themselves in a similar role.
"It's the full belief of: 'If I see a woman in this profession, I can be a woman in this profession," she said.
"We need to amplify the women who are in the industry. We need to give them a voice, we need to give them a platform. We need to help them shine."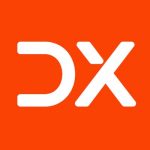 DX Journal covers the impact of digital transformation (DX) initiatives worldwide across multiple industries.
Multiple generations help a workplace, but age isn't everything
As it turns out, similarities across generations abound, with differences having more to do with life stages than arbitrary age groupings.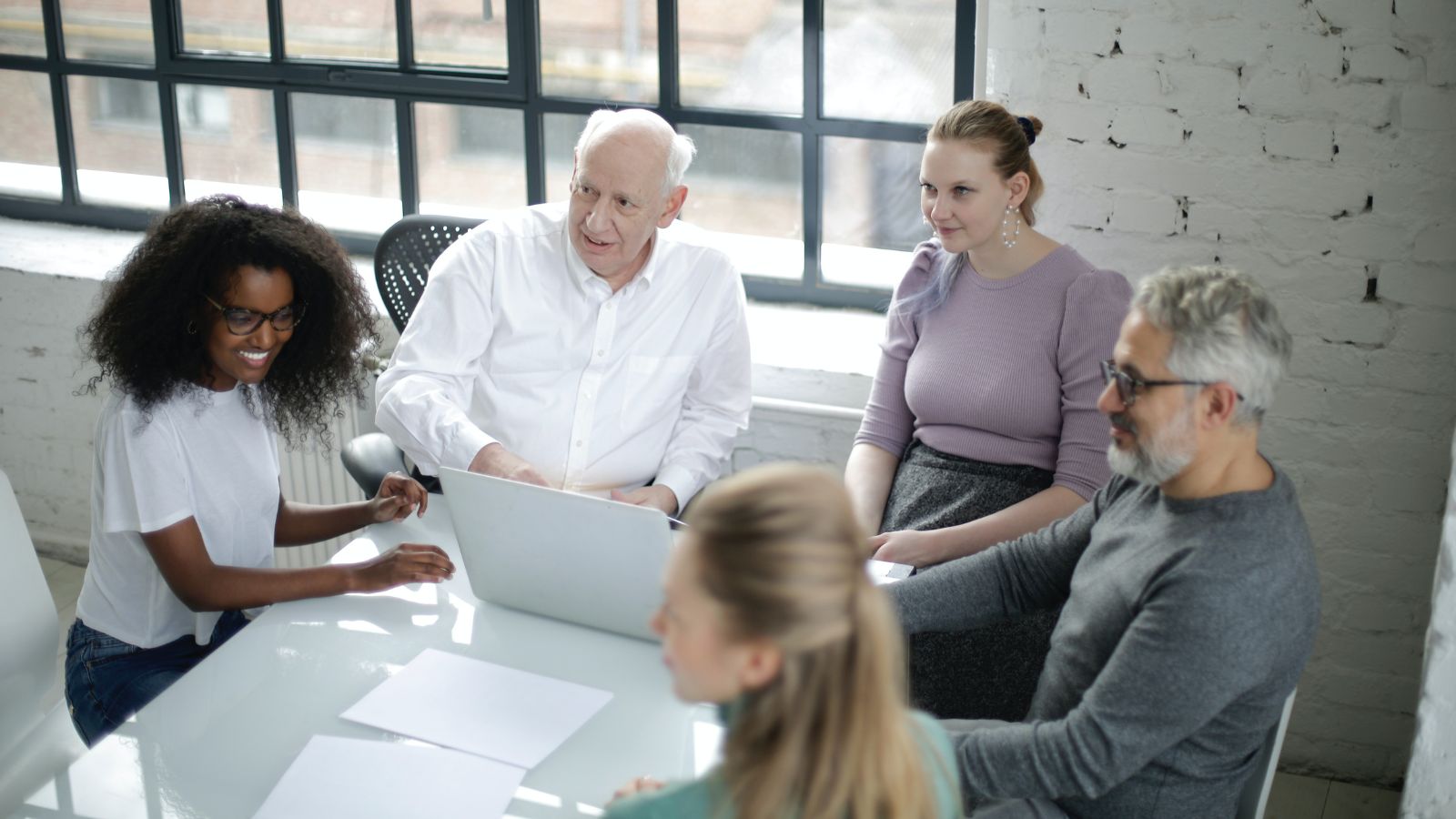 Not long ago, workplaces had a certain structure.
There was hierarchy and work hours. Some bucked the trends, but it wasn't until the age of digital transformation interrupted our notions of work, life, and play that things got interesting.
From the 1980s, when computer use was first introduced and left many older workers behind, to the rise of the internet and the modern workplace, where one survey found 77% of workers used a computer daily. That pace of change only increased with the pandemic and work-from-home arrangements facilitated by Zoom, Slack, and even surveillance. Automation and AI is set to further reshape the way we work.
Now, people are living longer, the cost of living is delaying retirements, and going to the office is not always a requirement. Startups follow the hours set by necessity and even sectors outside of tech are getting more flexible.
That sort of change, and having those multiple generations bumping elbows, can have big rewards — but also poses challenges.
Intergenerational learning and expectations around work hours, technology, and how to build a business can either clash or contribute to a more resilient workplace. Experience, mentorship, and a diversity of thought can help increase productivity and build a more stable workforce.
But it can also lead to challenges, where comfort with technology varies and so do expectations around what a workplace can and should be. Those differences need to be recognized and managed in order to build a successful contemporary workplace.
Limiting the view to generations, however, is only a starting point. Similarities across generations abound, and differences have more to do with an individual's stage of life rather than an arbitrary generational grouping.
What the generations want
A recent report and survey from staffing agency Robert Half looked at what motivates each generation, and found 95% of respondents see value in a multigenerational workforce — dispelling notions of antagonism between 'lazy kids' and 'old timers' getting in the way.
Specifically, respondents liked having a wider range of perspectives and ideas, learning from those with different levels of experiences, and mentoring, among others.
And it noted differences in what, broadly, generations want from work:
Gen Z: looking for a "robust work experience"
Millennials: want to contribute more in senior roles — and with more autonomy
Gen X: eyeballing better compensation
Boomers: the least concerned about AI impacting their work, and the least likely to retrain if it does
Workplaces need to be flexible and offer work-life balance, the report notes. And there will have to be some give or take to adapt to generational preferences, in order to attract and retain workers.
But the report also shows that there is plenty of agreement among the groupings. The three youngest generations in the workforce all list a competitive salary and regular merit increases as their top influences on job satisfaction, and all three place fair workload and job expectations as the second influence.
The benefits of experience
Sandi Gilbert, CEO of the aptly named InterGen, understands the power of an intergenerational workforce. Her company acts as a matchmaking service between experienced executives and nascent companies with big ideas who have identified gaps on their team.
"Young entrepreneurs, particularly tech entrepreneurs, certainly understand the problem they're solving and how to solve that problem," she says. "But they really don't know how to build a business."
The aforementioned executives might be bored after retirement, or missing the coffee meetings, conversations, and challenges that come from building something new. They help introduce a company to their networks and get access to a new network springing up around tech.
"It's not just about gray hair, but it's about diversity of thought, diversity of experience that actually creates a better well-rounded company," says Gilbert.
That diversity of thought also introduces the more experienced workers to a world outside of the country clubs where they might congregate, or the board rooms dominated by men who look just like them.
Some of those executives choose to stick around, while many help get a business established and then move on to the next challenge (or round of golf).
That's not to say there aren't challenges. Adapting to a workplace that might not keep regular hours and offers flexibility between sessions of hard work can be uncomfortable for those accustomed to a more conservative work environment.
"Sometimes those people that have had the luxury of working for a month on whether the company is going to move ahead with something, and you're gonna make that decision in three days, that's hard for them," says Gilbert.
Young entrepreneurs also have to come in with an open mind, she says. Those who think they already have all the answers likely won't listen to the knowledge and advice of the more senior executives. That can also increase the likelihood of conflict
There can also be challenges across generations when it comes to technology tools and communication.
Colleen Pound, CEO of Proxure, an AI professional services procurement platform, says things like introducing Slack or trying to give a laptop to an older colleague can highlight some of the generational differences in how to get things done.
That can hold people back.
"Especially in the age of energy transition and digital transformation, people are looking to start over or learn something new and that can be scary," says Pound.
"Young people are frustrated that older people don't know how to work technology properly, and old people are scared to learn new tools because they're unfamiliar, and they're slow and they're not as efficient, and they don't want to make a mistake and have all their work be lost."
But on her team, she says it's less about the age and more about the attitude and aptitude of the person behind a particular workplace quirk.
It's not just age
Generations are a pretty easy way to group people, but like any catch-all designation they can fall well short of accuracy.
Nathan Wawruck is Director of Permanent Placements at Robert Half, who produced the above report on generational differences and synergies.
"I think age is a very convenient way to group people, but we have to look at all sorts of other factors, like how financially secure are they? How far away do they live from the office?" he says. "I think it's interesting to get more granular beyond just the age."
Wawruck's job is to match companies and workers — mostly in tech — based on needs. As a result, he has a front row seat to the granularity that inevitably comes from individual lives and experiences. Those lives can be a bigger influence on expectations and needs than age.
There might be a Boomer who looks after their grandchildren and has more in common with the Millennial colleague raising a child. That can change priorities around working from home or salaries.
All of those experiences and expectations can form a workplace and shift a culture, bringing a range of knowledge and problem solving to a situation.
Just don't chalk it up to age alone.
"Unfortunately, it's not that simple," says Wawruck. "'Oh, you're born between this year and this year? Now, I know you and I know everything about you and I can categorize you easily.' I wish it was that easy."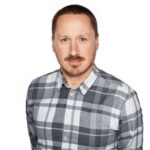 Drew Anderson is a Calgary-based journalist and is the prairies reporter for The Narwhal. Prior to joining The Narwhal, he worked for CBC News and was the editor and publisher of the now-defunct Fast Forward Weekly.
Burnout at work: how to reset yourself
If you've ever felt completely deflated, demoralized, or "mentally spent" at work — or as an entrepreneur — you might take some comfort in knowing that you are far from alone.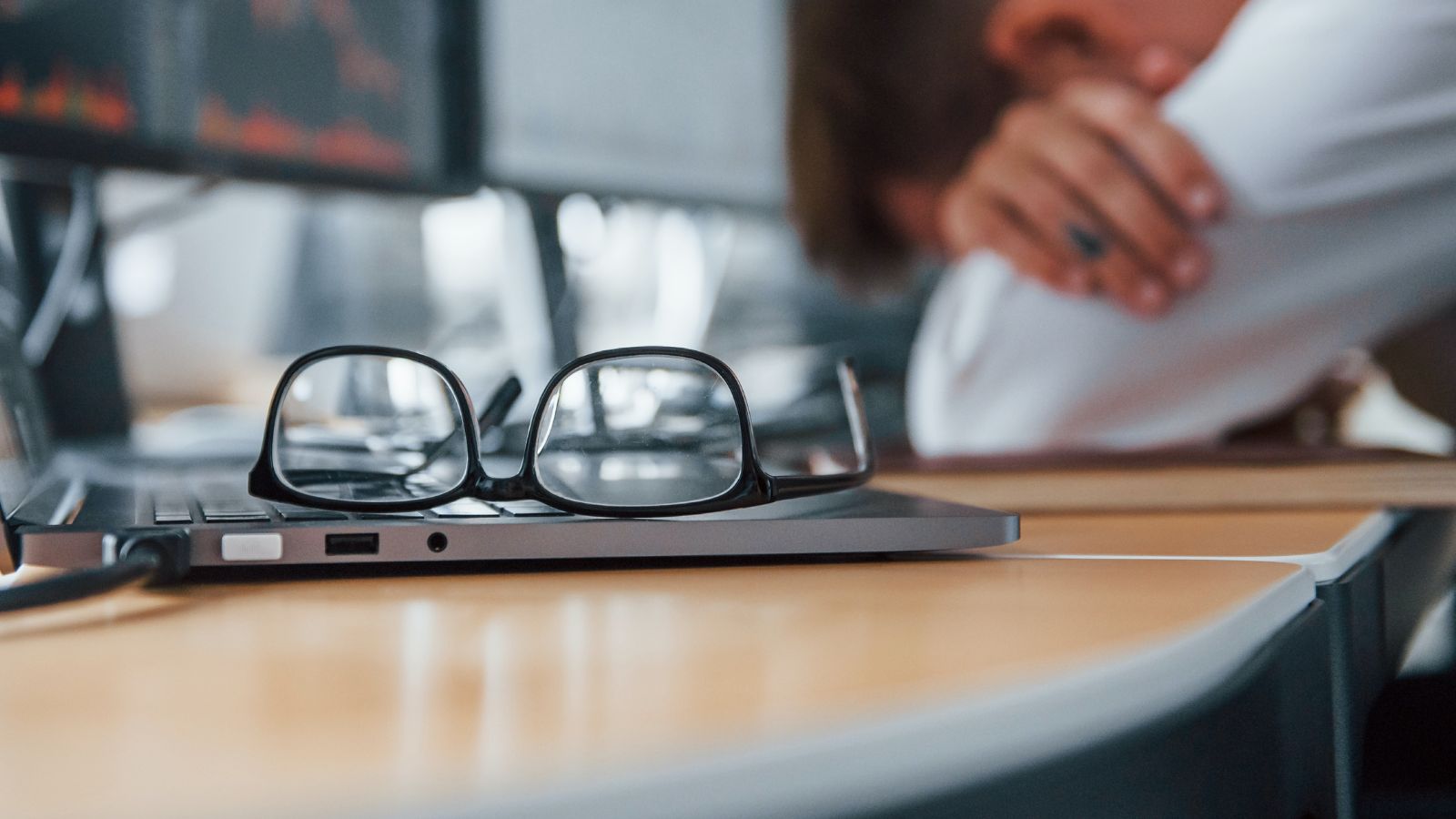 If you've ever felt completely deflated, demoralized, or "mentally spent" at work, you might take some comfort in knowing that you are far from alone.
In March of this year, CNBC reported that burnout at work is on the rise. Of 10,000 workers polled in the US and UK, 40% said they are burnt out — up two percent from previous years. Respondents say it's due to pressure to achieve, or the threat of downsizing that's causing anxiety.
And we're not just talking about those who have had to return to offices (or have never left).
In December 2022, Travel Perk reported that about half of employees working from home say that they lack emotional support, and 86% experience high levels of exhaustion. Factors leading to this included the inability to disconnect from work, unfulfilling work, and lacking a means to address burnout.
What are the signs of burnout? How can employers help?
Ed Schild, CEO of Regesh Family and Child Services, an organization whose focus is on clinical treatment of youth and families, advised to watch for the red flags of burnout: "The day has just started and they are already tired. And they are finding they have less patience than they used to have. They might be getting grumpy with coworkers. They might be talking with coworkers secretly about their feelings, so neither of them are getting the help they need. That doesn't help either," he said.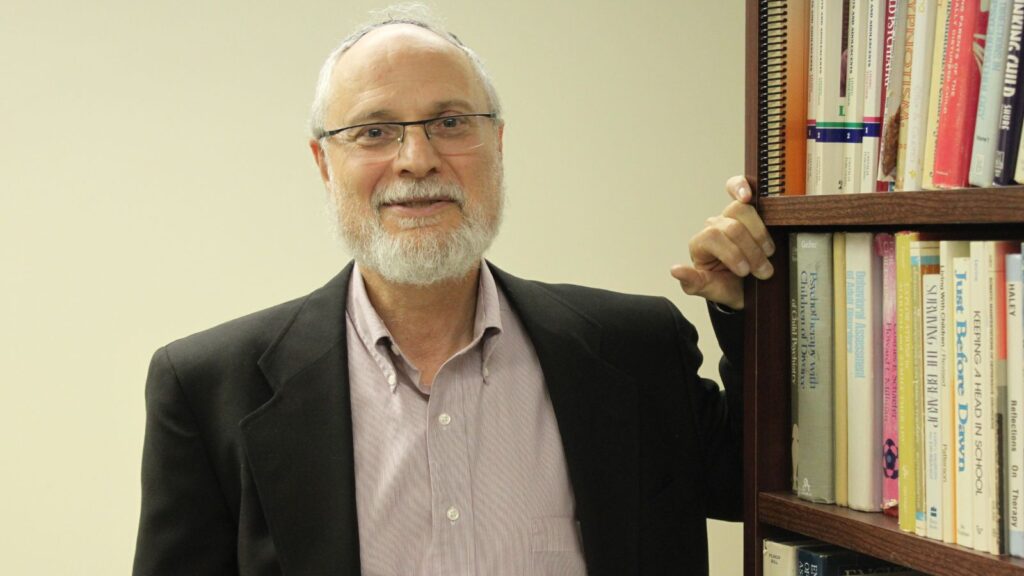 "So, the first thing, foremost, is that you need someone to talk to in a safe discussion. You might be embarrassed to tell the boss why you need the time off, as it seems like an excuse to take time off. The fact is, you need it for yourself, the company, and the clients. If we are burned out, we are not going to do a good job."
Thought leader and author David Burkus noted that, in his estimation, burnout can lead to decreased productivity, increased absenteeism, and even physical and mental health issues.
"By empowering employees and giving them a sense of control over their work, leaders can help prevent burnout and increase job satisfaction," he advised.
His insights on leadership have been featured in major mainstream media, and he has been tapped by the likes of PepsiCo, Fidelity, Adobe, and NASA. He has recently written articles on the topic, looking at What Causes Burnout At Work, and How to Avoid Burnout At Work.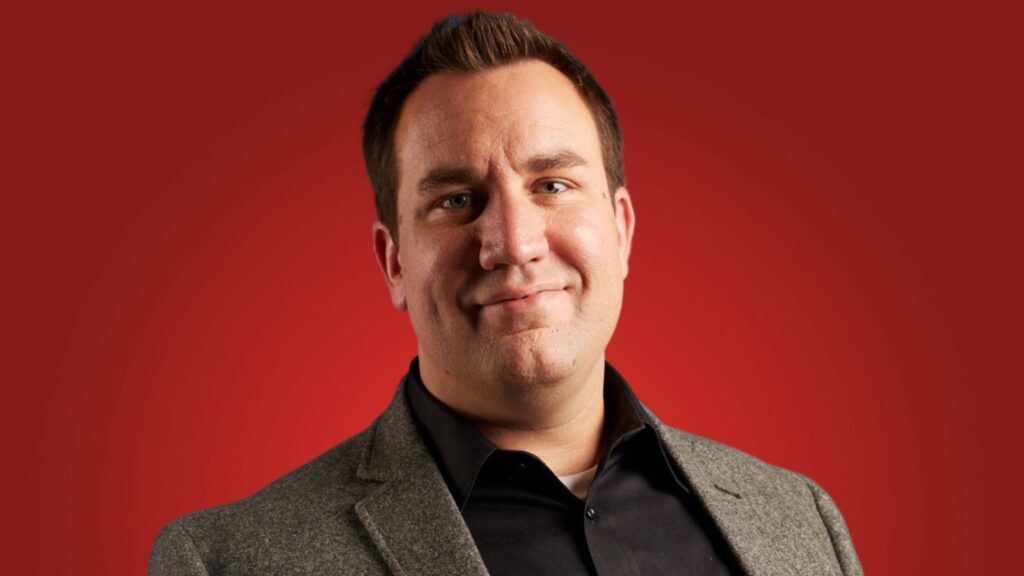 In terms of avoiding toxic work environments, his advice is for managers to create "a positive and inclusive work culture where everyone feels valued and supported, (that) can help prevent burnout and foster a more harmonious work environment."
Mental preparedness must begin before the work day, recommended Mordechai Rothman, Executive Director of Chai Lifeline Canada, an organization that provides a myriad of initiatives and emotional support to sick kids, their siblings, and parents.
"Review your schedule just before you start your day, so that you know what to expect, and can deal with whatever comes up. Give yourself a 'warning order' to subconsciously prepare your brain for what situations and discussions you will need to have during the day. Always try to leave 10 minutes between meetings to debrief and decompress your mind."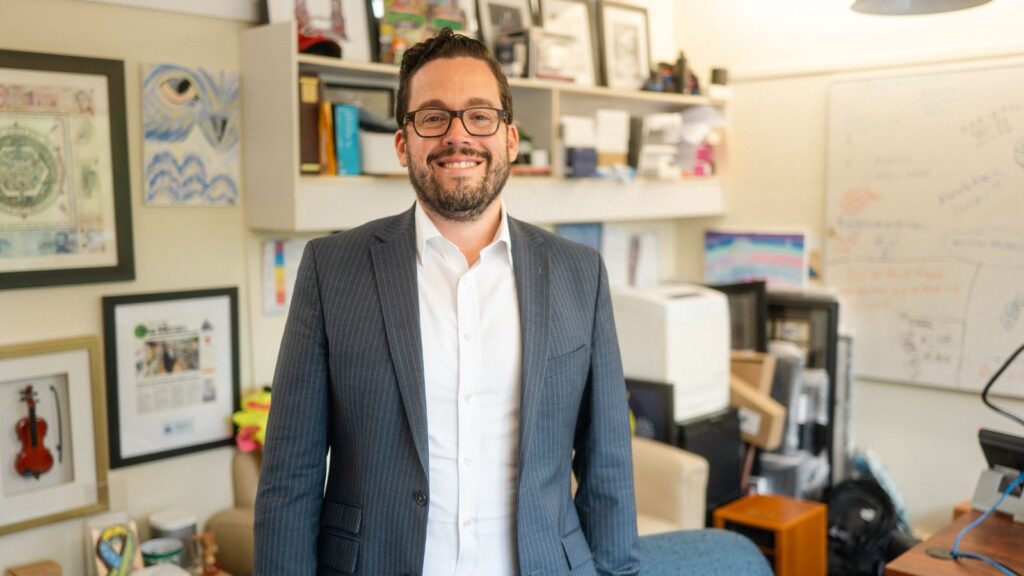 He also suggests engaging in conversations with colleagues on topics other than shop talk, as this offers a human element to the work environment. Moreover, he advocates finding a silver lining to the workday.
"Every job has a meaningful side to it – it's critical to focus on that. Whether you're helping people file their taxes or pressing a button on a machine all day, there is always a bigger picture," he explains. "What joy or happiness are you bringing to others through your job?… This helps ensure that when you get down, or stuck in mundane details, you are able to focus on the higher purpose your job brings to the world, which in turn will ultimately add more joy to your own life."
Entrepreneurship and burnout
Neil Seeman's newly-released book — Accelerated Minds: Unlocking the Fascinating, Inspiring, and Often Destructive Impulses that Drive the Entrepreneurial Brain — reviews some of the challenges of office burnout for entrepreneurs.
De-stigmatizing the discussion of mental overload is a first good step, he said. "The more the CEO and leader talks about it, it enables other people to talk about it. The employee really needs to feel comfortable talking with their manager about what they are going through. You can't hack mental health. You can't hack it with benefits and online training. Because it has to come from the top."
"I think it comes down to hiring and training good managers for situational or authentic leadership," noted Seeman, who teaches at University of Toronto's Dalla Lana School of Public Health.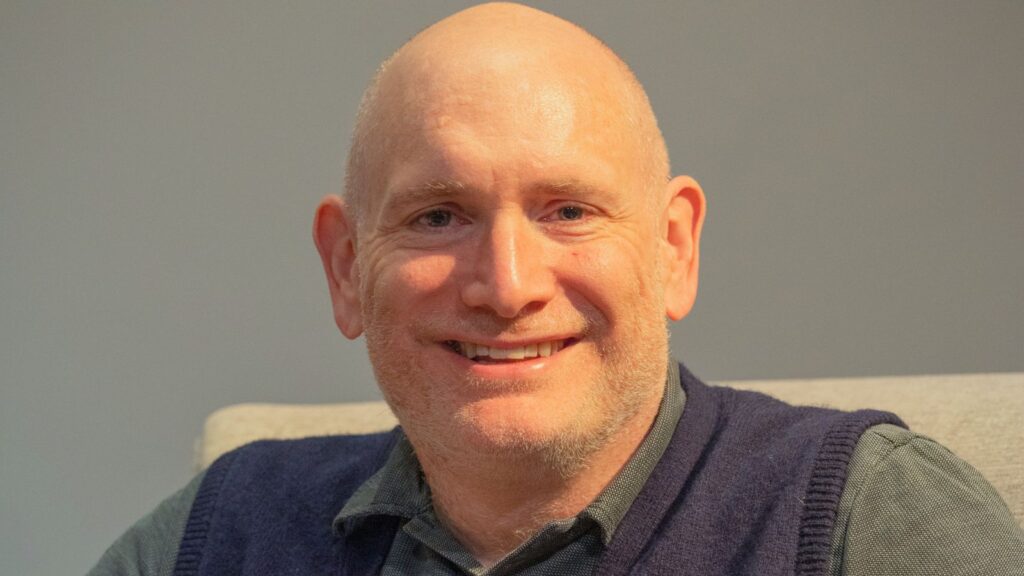 Dialog about mental health should also extend to the home and among relatives.
"I talked (in the book) about the importance of being transparent with your significant other or family about both financial and emotional health challenges you might endure in the (entrepreneurial) journey. If and when things go off the rails, or even if they are tremendously successful, you want to have that transparent discussion. Entrepreneurship is more than just the one person – it's the family unit."
In the book, Seeman covers the tragedies of what happens when entrepreneurs do not see, or do not handle, mental burnout: Twice as high rate of hospitalization for suicide, three times higher rates of substance abuse and addiction, and a lifetime prevalence rate of one mental health challenge.
"That's why I talk a lot toward the end of the book about really preparing the next generation of entrepreneurs for the journey. The messaging has to be a lot clearer. It has to convey not just the glorious upside, but also the downside," he added.
"You need a peer group of other entrepreneurs, a real coach, to share these challenges with."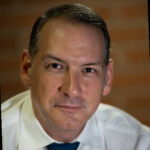 Dave is a journalist whose work has appeared in more than 100 media outlets around the world, including BBC, National Post, Washington Times, Globe and Mail, New York Times, Baltimore Sun.