Digital without purpose will fail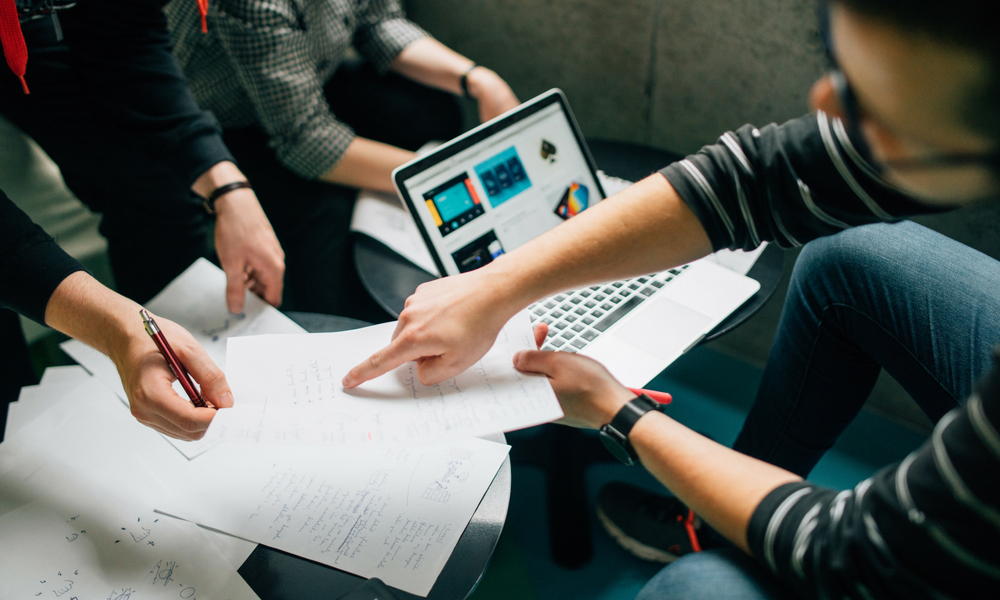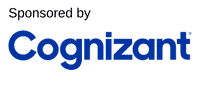 By: Lester Lam
According to industry estimates, roughly 80% of digital initiatives ultimately fail. The reasons for these failures-to-launch abound: a risk-fearing culture, the paralysis of shifting regulations, the bog of legacy systems, and the list goes on. Nothing, however, will kill a digital transformation effort more assuredly than the failure to define a purpose. Simply put, without a meaningful reason for being, digital initiatives cannot succeed.Many digital initiatives today, however, are conducted as side experiments or prototypes, are focused on incremental enhancements to a user experience, aren't scalable or don't address significant problems related to broken processes. Perhaps the business is increasing self-service mechanisms or boosting digital marketing outreach – worthy goals, but do they really move the goal posts for the business or even for society?
Related: Driving the convergence of the physical and digital worlds 
When it comes to defining a purpose in today's digital age, it's hard to get too grandiose. Facebook's latest mission statement, after all, includes the goal of "bringing the world closer together," while Dropbox wants to "simplify life for people around the world," and Tesla aims to "accelerate the world's transition to sustainable transport."
A pizza delivered by a drone, in other words, is – in the hands of Domino's Pizza – part of a bigger purpose to be "the best pizza delivery company in the world." The company aims to make it nearly effortless to order a pizza, whether just by opening an app and not clicking on anything, or tweeting a pizza emoji. So far, so good; Domino's reported strong growth in 2016, both in the U.S. and globally.
Then there's Deutsche Telekom. Faced with changing customer behaviors and an altered competitive landscape, the German telecom giant is rethinking what it means to be a communications provider. Fulfilling its defined purpose of being "a trusted companion in an increasingly complex digital world" and "making life easier for people while also enriching it," DT is reinventing the customer experience at its retail stores; applying AI-driven chatbots to provide better customer service; and investing €80 million in innovation overall. In 2016, DT realized substantial increases in net revenue and exceeded its earnings targets.
Defining Digital that Matters
Even when a purpose is defined, too many are narrow in scope or short-sighted in their ultimate goal. For digital investments to pay off, companies would do well to consider focusing on how they could move the needle on a system, process or experience that hasn't been improved in decades – areas where digital could yield not a 2X but a 10X improvement. How could governments reduce the stress and tedium of filling out tax forms? How could healthcare providers streamline the dreaded visit to the ER? How could airlines speed the seemingly infinite wait to pass through airport security?
[Download]: Driving the convergence of the physical and digital worlds 
While the purpose needs to be big-minded, the execution can start small. In fact, once the purpose is established, the business is then free to burrow into a targeted area that's acutely in need of change, and let one disruption lead to another. Examples include financial services providers extending banking services through digital to the unbanked, and healthcare providers serving patients in remote areas or their homes through telemedicine.
Key Tenets of Success
The most honorable purpose in the world, in fact, is only as good as the business's ability to execute on it. That often requires fundamental changes in traditional processes, approaches and mindsets. The key tenets of successfully implementing a digital program include the following:
Design, pilot, launch, iterate: Because digital means change, program execution needs to accommodate plenty of room for learning and correcting. Leaders need to make teams comfortable with presenting "quick and dirty" prototypes and reversing direction on previously committed solution designs. Businesses need to compress their prototype development time to four weeks or less to allow enough time for user validation and solution socialization to secure funding approval.
No big bangs – think MVP. In a market economy that's both fast-moving and uncertain, businesses need to think like a war general: have an end goal in sight, and use broad outlines to get there. Translated into business terms, this means getting comfortable with the idea of going to market with a minimum viable product (MVP). Strong leadership and deep expertise are required to identify the most critical value proposition to test in the real world and, when necessary, pivot to a different approach if the first release fails.
Foster open ecosystems. One of the most disruptive things about digital is that business ecosystems have become more complex and interconnected. Digital businesses need to collaborate with multiple external partners, welcoming them into their previously closed systems and infrastructures through open application programming interfaces (API). One of our clients offers loans on consumer durables purchased on Amazon after the product is added to the basket. Isn't that a much better customer experience than taking out a loan on one website and making a purchase on another? Regulatory change such as the Revised Payment Service Directive in Europe are helping to turn the tide of data sharing, further accelerating the need to design for open ecosystems.
Redefine failure: Digital techniques have reduced the cost of testing out ideas in the market and rolling out only when the response is positive. Because of that, leaders need to encourage teams to push the envelope so that mistakes are made. Doing so accelerates the learning curve and amplifies creative firepower. For example, A/B testing is a safe and low-cost way for marketers to determine the optimal time in the customer purchasing journey to ask for contact details without losing the customer. The results can be further refined by segmenting the tests by customer profile.
Make all parts of the business customer-centric: With the increased customer outreach of digital technologies, every part of the organization needs to see itself as directly impacting the customer. This mentality extends to teams that might have previously considered themselves internally focused, such as operations. Rather than limiting performance measurement to metrics like operational efficiency, for example, even these groups need to reframe their boundaries and align their goals with revenue increases. By doing so, the business will realize the full potential of digital.
Thinking Big, Working Small – and Quickly
The journey to digital requires thinking big and executing in fast, surgical strikes. It requires innovating with purpose while delivering results for the business. All of this is possible for businesses that set their sights on a digital future purpose and enable themselves to make course changes all along the way.
[Download]: Driving the convergence of the physical and digital worlds 
Shashidhar Bhat, Senior Director, Digital Transformation, Cognizant Digital Business, contributed to this blog.
This article originally appeared on the Digitally Cognizant Blog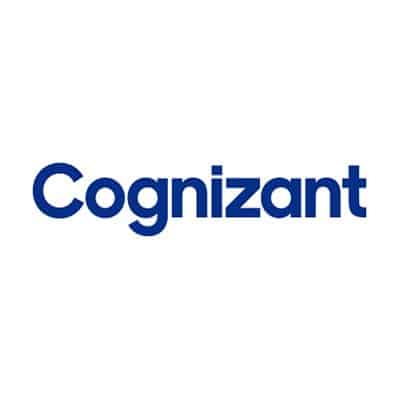 Cognizant (Nasdaq: CTSH) is dedicated to helping the world's leading companies build stronger businesses — helping them go from doing digital to being digital.
DJG partners with GetStarted to create voice-activated content experiences for brands
DJG's new partnership breaks ground for voice-activated branded content experiences.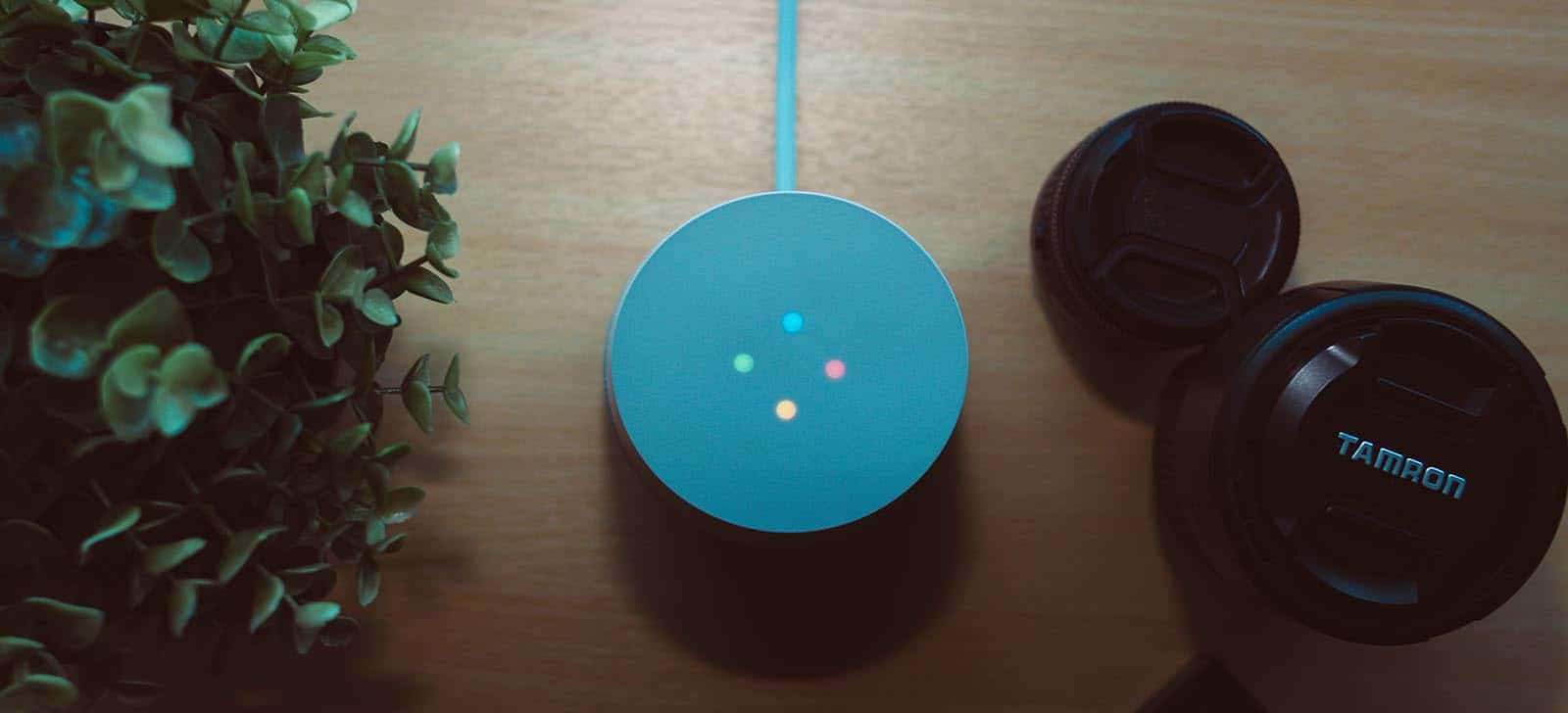 Content marketing firm Digital Journal Group (DJG) and voice technology platform GetStarted today announced a partnership to build voice-enabled experiences for brands wanting to reach audiences via smart home devices such as Amazon Alexa and Google Home.
This partnership will leverage DJG's cross-industry content marketing and storytelling experience for leading B2B and B2C brands, and GetStarted's technology platform that allows organizations to create dialogue and conversation via smart home devices.
"Voice is a really exciting space for us because it allows for totally new kinds of content experiences, as well as unique data insights that are possible as a result of the way people interface with content," says Chris Hogg, President and Partner at DJG. "Up until now, a person's interaction with their smart speaker has been largely query-based, where an individual asks for information such as weather, recipes or events in their calendar. Our partnership with GetStarted allows us to shape the experience on behalf of a brand, allowing an organization to have a conversation with a person around their interests."
In Canada, 77% of the population is aware of smart speakers, and 26% own a device according to research from Edison Research and Triton Digital. In the United States, 80% of the population is familiar with smart speakers and nearly one quarter (24%) own a device.
The DJG-GetStarted partnership allows companies to connect their audience via the voice-activated speakers they already have in their home, so no additional hardware is required.
As part of its partnership, DJG will design and deliver voice-enabled content marketing experiences for brands via a managed service, and GetStarted will provide the voice technology platform. 
DJG will focus first on creating brand-audience experiences that deliver surprise and delight via voice, as well as deepen engagement and conversion opportunities for organizations exploring new ways to connect with an audience. 
"We are very excited to count DJG as a key member of our pioneering launch partner group to explore the rapidly growing voice activation arenas," says Norbert Horvath, CEO and Co-Founder at GetStarted. "Using our innovative GetStarted dialogue management platform, brands are now able to design, launch, iterate quickly, and perfect their conversation-based content experiences with their respective audiences.  We are looking forward to pursuing this opportunity together with DJG by engaging and actually listening to what the stakeholders have to say."
DJG offers consultation, design and build services for voice-enabled experiences for multiple stakeholders within an organization:
For marketers:

Give your audience access to news and information, exclusive content, thought leadership and insight, as well as offers and contests.

For internal communications and HR teams:

Deliver company updates, news and executive messaging on a one-on-one basis with distributed teams and remote workforces.

For virtual event organizers:

Provide attendees with "backstage access" to speaker interviews, sponsor information and exclusive content. Attendees can engage with their smart speaker live during an event, deepening engagement and creating a new kind of virtual attendee experience.



"While the use of voice in content marketing, HR and events is still in its infancy, we anticipate audiences will move in this direction and be open to new kinds of content experiences via conversation with a smart home device, so we're building for it now," says Hogg. 
For more information or to discuss how voice-activated content experiences could be produced for your business, contact DJG.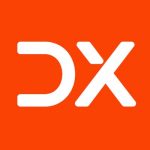 DX Journal covers the impact of digital transformation (DX) initiatives worldwide across multiple industries.
How Nancy McKinstry successfully led digital transformation at Wolters Kluwer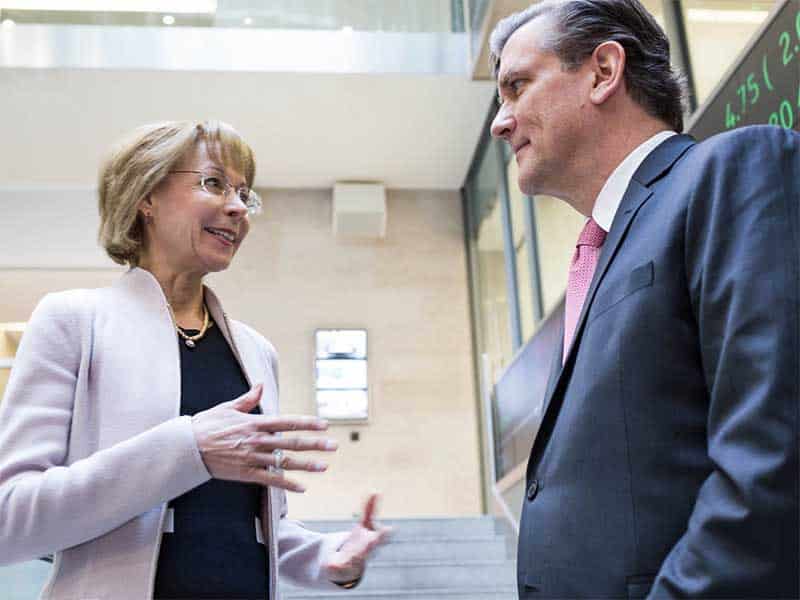 Dutch global information services company Wolters Kluwer was founded in the 1830s as a publishing house.
Now, the company earns more than 90 percent of its revenue from digital, thanks to a successful digital transformation (DX) by CEO Nancy McKinstry, who stepped into her role in 2003 — when they earned just 31 percent of revenue from digital.
McKinstry persistently kept her firm investing in product innovation, remaining patient while consumers adapted to these new products and services.
In a recent episode of HBR IdeaCast, McKinstry — who recently landed as the highest-ranked woman on Harvard Business Review's annual list of the world's top CEOs —  sat down with host Curt Nickisch to talk about leading her company through its DX journey.
Here are some select moments from the episode, which you can listen to here:
"I got to do a lot of really interesting work, you work on really complex problems, right? And so what that taught me was first of all, to be very data-driven because often it was the data, whether it was going out and talking to customers, or talking to competitors, or actually doing analysis with numbers, but it was the data that ultimately would largely drive you towards the solution."

"What's so exciting for me as the CEO and certainly the excitement among our employees is that this next wave of transformation is really rewarding because we're adding so much more value to our customers and at the same time we can see that the profit pools will increase, therefore we'll have more investment to drive even further growth."


"Really engage with your customers. Because I think sometimes you can go down these transformations and you might expect your customers to be doing certain things, or adopting things in a way that is not going to be the case. 

So you have to stay really close to your customer during the journey to make sure that you're not way too far out in front, or you're not investing in things that maybe aren't going to pay off. So that close proximity to customers is very critical."

"Some of these things take some time. [Have] the strength and the courage to keep the investment going. There's pressure on OK, show us the results. You made all these investments. When are they going to pay off? And you really have to have kind of the strength of your own conviction and your belief in the strategy to keep investing. And versus it's easy to say OK, let's just go for cost cutting. That's much easier than to go for innovation and growth."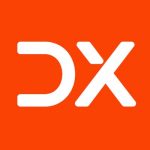 DX Journal covers the impact of digital transformation (DX) initiatives worldwide across multiple industries.
Which innovations will shape Canadian industry in 2019?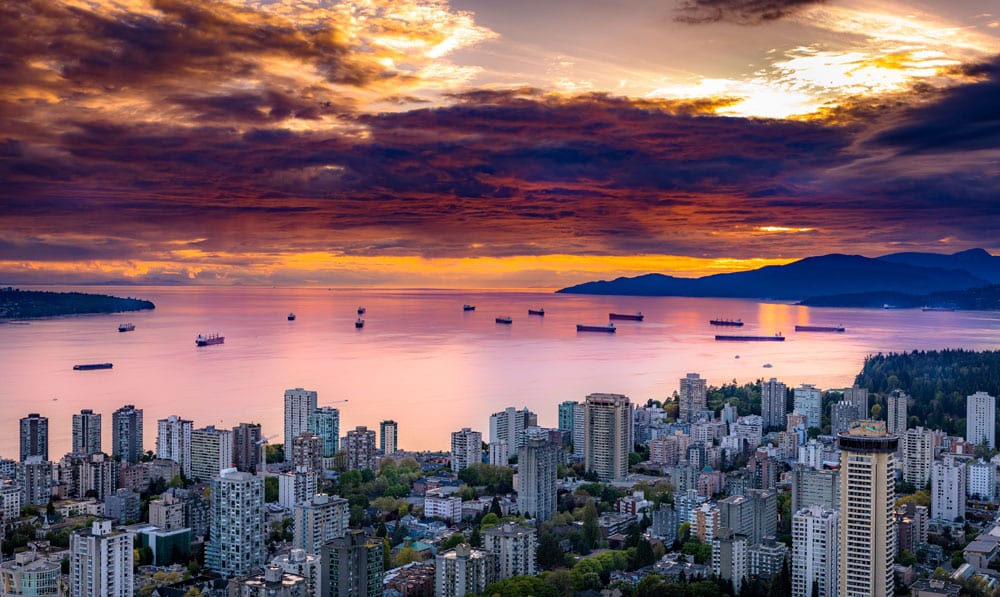 Canada is in the midst of an economic shift. New and traditional industries are increasingly being driven by innovation and these advances in technology are shifting the economic landscape at an unprecedented pace.
This is the assessment by Borden Ladner Gervais, which is Canada's largest law firm. The company has issued a new thought leadership report, titled "Top Innovative Industries Shaping the Canadian Economy".
The report weighs in on the opportunities and risks Canada faces in order to maintain its status as an international leader in innovation across eight key industries: cybersecurity, the Internet of Things, smart cities, cryptocurrency and blockchain, autonomous vehicles, fintech, renewable energy and cannabis.
To find out more about the report and its implications for Canadian businesses, Digital Journal spoke with Andrew Harrison, a partner at BLG.
Digital Journal: Where does Canada stand as a global tech innovator?
Andrew Harrison: Canada has always been at the forefront of innovation. Products developed by Canadians or Canadian companies encompass a variety of industries and include medicinal insulin, the snowmobile, the telephone, the pager, BlackBerry Messaging, IMAX, the Canadarm and the goalie mask, to name a few. Canadians are also fast adopters of new technologies; email money transfer between individuals, which was inconceivable only a few years ago, has been used by 63 per cent of Canadians.
This is why Canada is recognized worldwide for its research and technological know-how, but we have to be mindful of the challenges in a global competitive market.
DJ: What potential does Canada have to grow faster? Is this sector specific?
Harrison: Canada is well positioned to succeed and take the lead in all innovative industries, but there are definitely sector-specific challenges that could limit this growth. For example, the lack of regulation as to whether cryptocurrencies are considered securities or not is creating uncertainty, which may restrain investment in this sector.
DJ: What are the risks that could hamper innovation and development?
Harrison: For any new product, financing is always an issue; with innovation, money becomes an even more crucial element. Companies must have access to capital – including from individual and institutional investors – if they want to bring their innovative product/process to life. Evolving politics and policies can also have a significant impact.
DJ: What framework will Canada need in the future to secure its innovation potential?
Harrison: The key element is finding a proper balance between regulating the issues that might be created by the innovation itself or its use and providing a space where innovations can thrive without too many restrictions.
DJ: What does the Canadian government need to do?
Harrison: In many cases, laws and regulations were enacted long before we saw these innovative technologies and products brought to life, so they need to be updated. In certain sectors, such as cryptocurrencies and autonomous vehicles, the Canadian government has yet to provide a framework that would define the playing rules for all participants.
The government will also need to take a look at its current regulations on privacy: the coming into force in May 2018 of the European General Data Protection Regulation ("GDPR") and recent high-profile data breaches have created the need for stronger privacy guidelines. Failure to do so could prevent Canadian businesses from accessing the European market.
DJ: What can academia contribute?
Harrison: Universities play a big role in fostering innovation – they could be the home of research and innovation and incubators of ventures, entrepreneurs, and tech talent. Universities can partner with industry players and have their researchers work closely to solve key industry issues. This is already happening in Canada. The Smith School of Business and Scotiabank, for instance, have partnered to set up the Scotiabank Centre of Customer Analytics at Smith School of Business to bring together professors, graduate students and analytics practitioners to collaborate on applied research projects in customer analytics. The academia plays a big role in creating an innovation ecosystem.
DJ: What is Canada's most pressing technological need?
Harrison: There is still much work to be done to connect with Canada's rural and remote communities. In 2016, the Canadian Radio-television and Telecommunications Commission (CRTC) declared that broadband Internet amounted to an essential service and adopted minimal performance standards across Canada: 50 megabit per second download and 10 megabit per second upload. However, the evidence presented to the Committee by a variety of stakeholders shows that the digital divide remains prominent in Canada – it is estimated that it will take roughly 10 to 15 years for the remaining 18% of Canadians to reach those minimums. Canada needs to develop a comprehensive rural broadband strategy in partnership with key stakeholders and make funding more accessible for small providers.
DJ: What type of investment is needed with skills and training?
Harrison: Canada has a serious shortage of tech talent, which makes it imperative for both the government, the education, and the business sector to invest in raising and fostering STEM talents. To help businesses attract the talent they require, the federal government is offering hiring grants and wage subsidies to offset payroll costs for recent post-secondary STEM students and graduates.