Employee retraining essential to driving digital transformation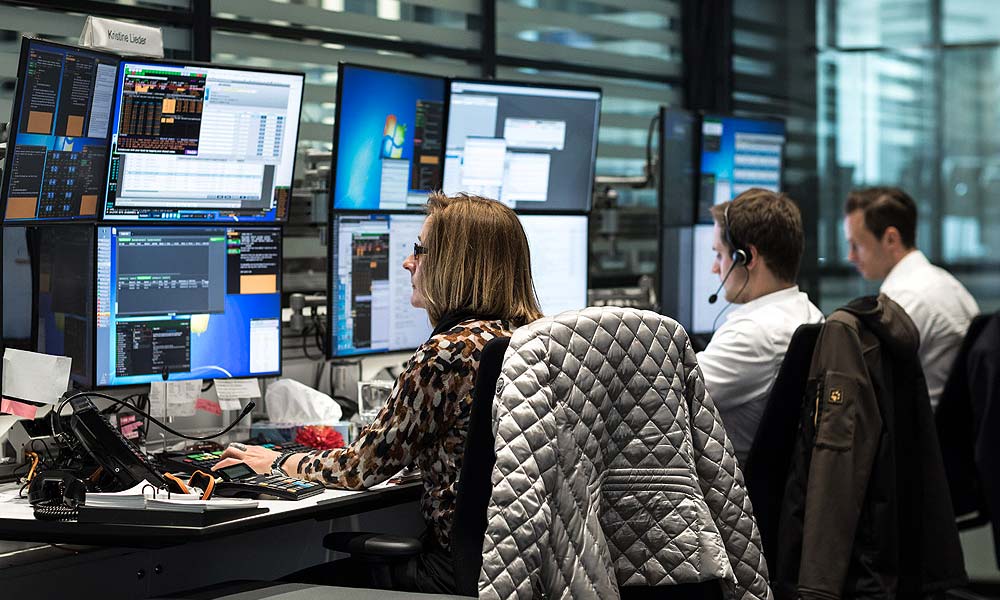 A new report from MIT Sloan Management Review and Deloitte Digital on digital business found that both employees and upper-level management need non-traditional, on the job and continuous retraining and re-skilling to drive digital transformation.
In the report, researchers found that employees and management alike need to be continuously learning and updating their skills "to work effectively in a digital world." In fact, more than 90 percent of employee respondents said so, and 44 per cent said that they need to be continuously updating their skills to "do their job effectively.
What does constant education look like?
According to the report, for a company to successfully achieve digital transformation, employees must always be upgrading their skills and be encouraged and supported by the company to always be learning.
Diving deeper, employees reported to researchers that, for the majority, this impulse to educate is not the case. Employees know, or have the inkling that, they need to always be working on developing their skills, but they also say they get "little to no support" from their employer in doing this. Of the 90 per cent of respondents who said they need to update their skills "at least yearly," only 34 per cent claimed satisfaction with how their organization supports this ongoing development.
Formal training a hindrance
A part of the problem, states the report, is that too often companies rely on "formal training" for skill development, when they should be working towards creating an environment that allows for and supports "on-the-job learning." Employees also said, overwhelmingly, that they would be willing to conduct this training themselves, given they had the proper tools, like data analytics.
These results vary depending on who you talk to and what stage their company is at.
According to the findings, digitally maturing companies do more with regards to helping their employees re-skill and retrain. 59 per cent of respondents from these digitally maturing companies said they were "satisfied with how their company is helping them prepare for changes necessary for working in a digital environment." On the other hand, 13 per cent of employees at early-stage companies and 29 per cent at developing-stage companies responded that way, demonstrating a significant gap in how companies support their employees development of digital skills.
As Devarshi Vajpayee, a digital consultant from Wipro Digital, writes in a blog post on how digital transformation can be driven by employees:
"There are many who overlook the impact employees can make in digital transformation. It is critical for any organization undergoing digital transformation to enrich the experiences of its employees and their opportunities for global collaboration and communication."
Achieving digital transformation also depends heavily on how well the leadership of a company is trained, a leader who doesn't know how to work effectively in a digital world will not be able to help their employees access effective training, or provide the digital tools necessary for that training.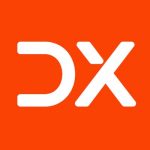 How to build company culture in a scale-up
Culture is no small thing, and according to Virtual Gurus founder and CEO Bobbie Racette, communication — and even getting uncomfortable — is key.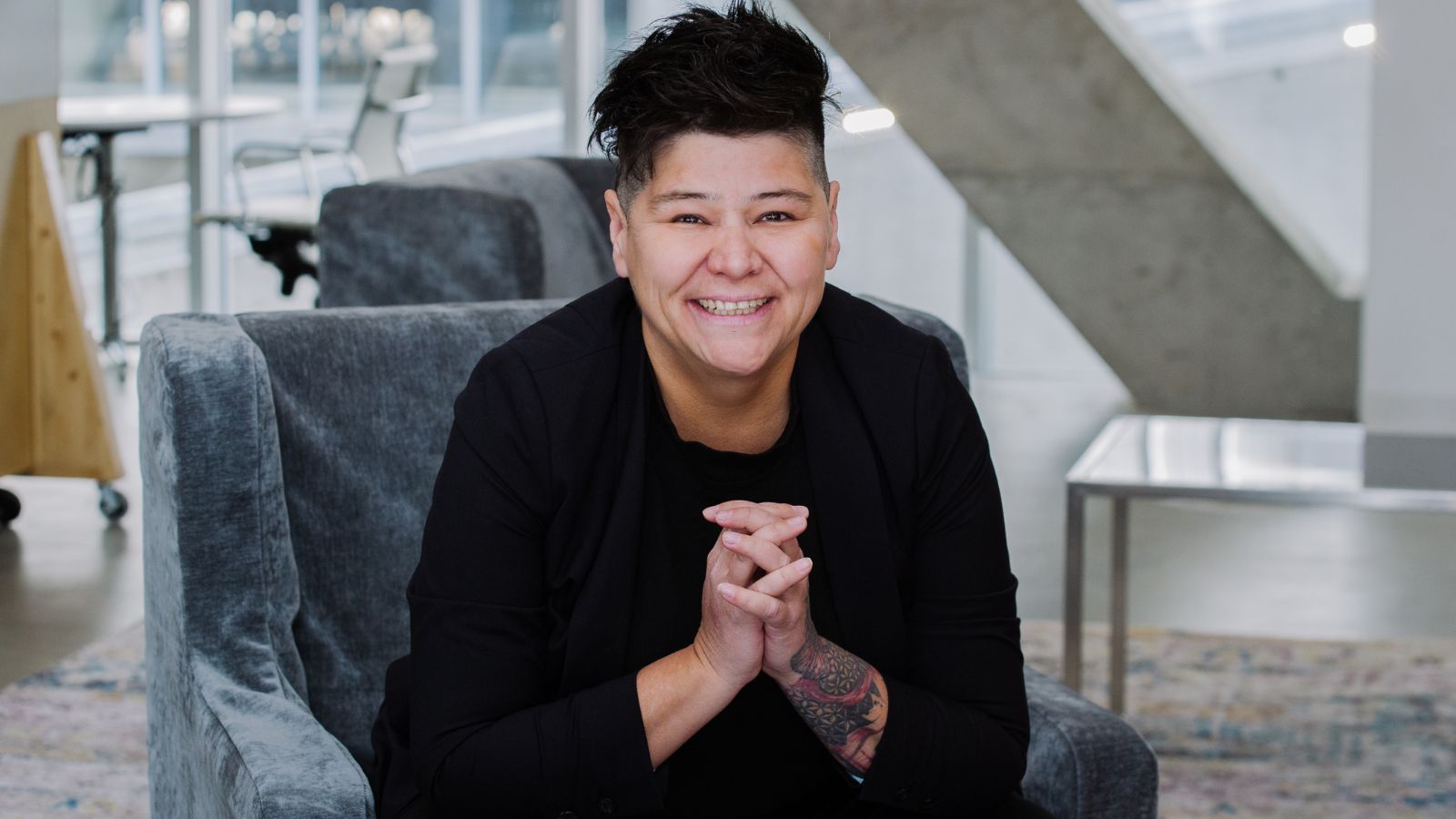 Anyone can type out a vision, mission statement, and outline some core values. But Bobbie Racette, the founder and CEO of Virtual Gurus, took things one step further: she made sure it was posted at the entrance to the company's office with messages of inclusion and acceptance.
She says those messages are a central part of the company culture, which she sees as a shared belief in acceptance that unites the approximately 50 people working in the company's headquarters.
But even with such a visible statement, she struggled to maintain a company-wide focus as the start-up grew and expanded.
"Even though the pandemic was still 300 percent, year over growth, we broke internally," said Racette. "Because our culture was just a mess."
For Racette, it required her to realize she couldn't just instill that culture and stress its importance to her leadership team, hoping it would trickle down. She couldn't just put it on a wall. She had to model those beliefs and bring them directly to all of her employees.
And she had to listen.
So, what really is culture?
The struggle of building and maintaining culture through rapid growth isn't rare. The start-up world is littered with companies that lost their way.
Culture is no small thing. It's the foundation of a business and helps guide decisions — from the big to the mundane. If the focus is sharp and the will is there, it will help guide who is hired and how they fit into the larger team.
It's not about what the office looks like, or free lunches and abundant snacks — the sort of perk-heavy, laid-back office that has come to be associated with tech startups. The atmosphere of a place is not the core of what it means to work there.
Finding and nurturing that core is particularly important for Racette and Virtual Gurus, which provides companies with remote workers on everything from social media to accounting, and focuses on providing employment for underrepresented communities.
"I realized I had to pull back some of the perks and then push the values and I had to essentially retrain everybody to think, 'wait, if I'm gonna get the perks, I gotta live with the mission, vision, and values, not the other way around,'" said Racette.
The culture she wanted at the company prioritizes inclusiveness, but also innovation, agility, and positivity. Racette realized it was critical to screen out those who didn't buy in or could be toxic to the kind of workplace she needed for her company.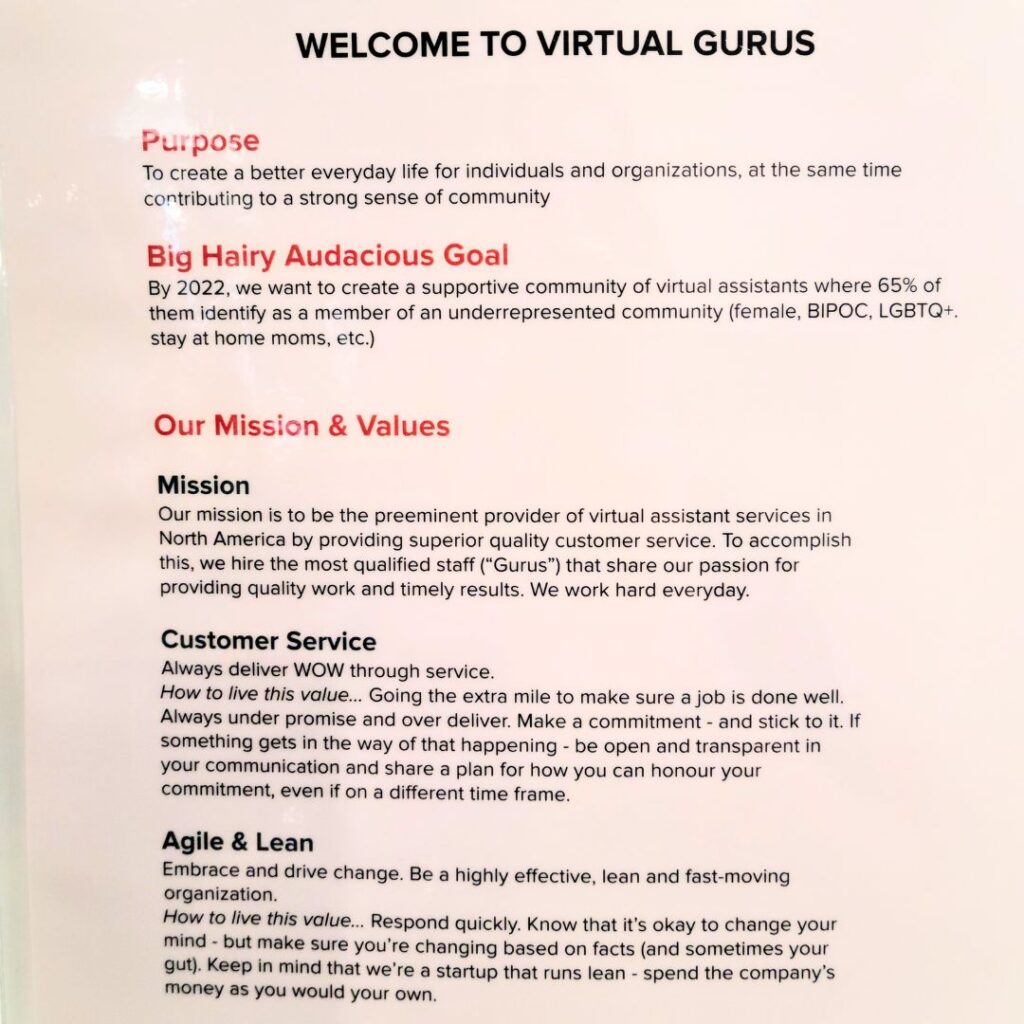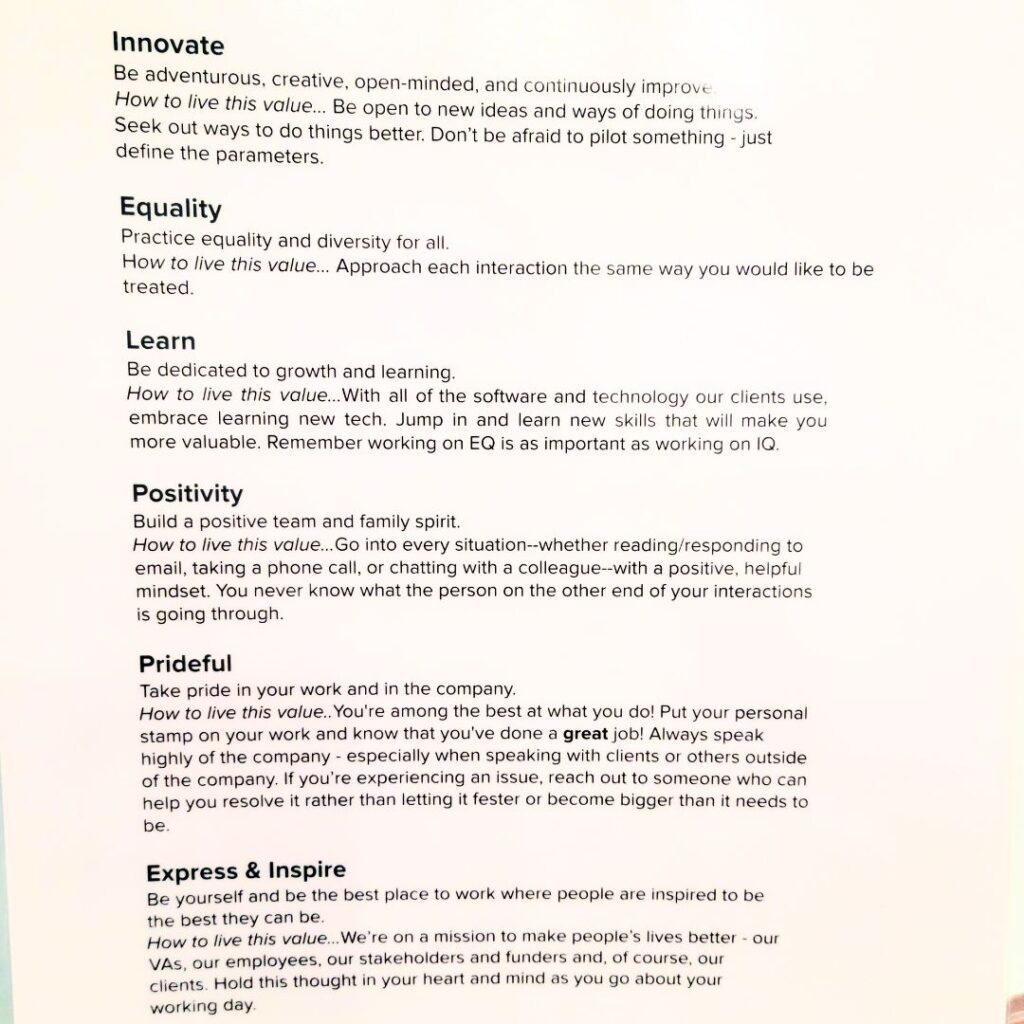 "I truly believe that in order to get comfortable, you have to get uncomfortable first. So our entire company had to go through an uncomfortable moment," she said.
And those values she's so determined to nurture are personal and hard-earned.
"I have lived through the barriers of being an Indigenous woman, a queer Indigenous woman, who has tattoos and… can't get a job," she said at the recent mesh conference in Calgary.
How do you maintain culture through growth or scale-up?
When Racette started the company in 2016, maintaining that culture was easy.
She was the only employee.
Then came funding rounds and growth. More employees in the office, but also more and more virtual assistants — over 1,000 at last count — spread across North America.
"You can run a company all day long, but when you're scaling, you have to pivot left, right, and center all the time," Racette told mesh conference attendees.
"And so when you pivot, you have to take your whole company and pivot with you, and when you're doing that you have to keep the culture during that."
Screening out those elements toxic to the culture at Virtual Gurus was an important step. Research has shown that toxic culture is a big driver of what's been dubbed "the Great Resignation."
Racette also followed the advice from organizations and other businesses when it comes to managing growth and culture — from hiring to setting targets and ensuring she is accountable for both change and cultural stability.
Communication, she said in a recent interview, was key.
"I send out weekly CEO updates by email, and then we'll have all-hands meetings twice a month, and I host those," said Racette. "So I'm very communicative about why and how the culture is changing."
Central to that communication is allowing staff to offer feedback, listening closely to what they're saying — and not being afraid of criticism. She now does what she calls a daily "lion hunt," going through the office and checking in with employees.
She also says there has been an increased focus on all of the virtual assistants who form the backbone of the company, but who can't be there in person for her walks around the office. The company has created a virtual hub to maintain those connections, providing incentives and perks, while also emphasizing the importance of the company values and mission.
"We don't just treat them like a number," Racette said.
But like those words written at the entrance to the company office, it takes more than spelling it out and carrying on.
"You can talk about it all day long, it's actioning it," said Racette. "And that's one thing I've noticed with us is we were talking about the culture, but we weren't actually actioning it."
And, of course, incentives work too. Racette says employee bonuses worth four to eight percent of their salary now hinge on whether they follow the company values.
How has work culture changed over time?
Contemporary workplaces, and certainly startups, are a different beast than the offices of old. They are nimble and often more flexible. And unlike many formal offices, there's no dress code at Virtual Gurus.
But it's also about how company's measure and value work — something that can have a profound impact on culture.
"I think it's changed from being activity and action-driven to being more outcomes-focused," said Racette.
At her office, employees aren't judged for showing up late, or engaging in more activities that don't necessarily lead to the right kind of results. If it takes five hours for someone to do all their work, then so be it.
Racette wants her staff to be accepting of those around them, and to be adaptable in the face of constant change. In order to get there, it only makes sense to put that same faith in her employees, leading down to nurture that all-important culture.
"You can't fix your culture or have a good culture unless people have a psychologically safe space to work," she said.
Stepping off an elevator and seeing a wall plastered with good intentions is one thing, but walking into an office where employees are all committed to goals based on those shared values is another, more successful thing altogether.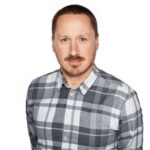 Drew Anderson is a Calgary-based journalist and is the prairies reporter for The Narwhal. Prior to joining The Narwhal, he worked for CBC News and was the editor and publisher of the now-defunct Fast Forward Weekly.
Rising costs, work-life balance among top mental health stressors for Canadian entrepreneurs
A look at BDC's latest survey results on mental health challenges for Canadian entrepreneurs.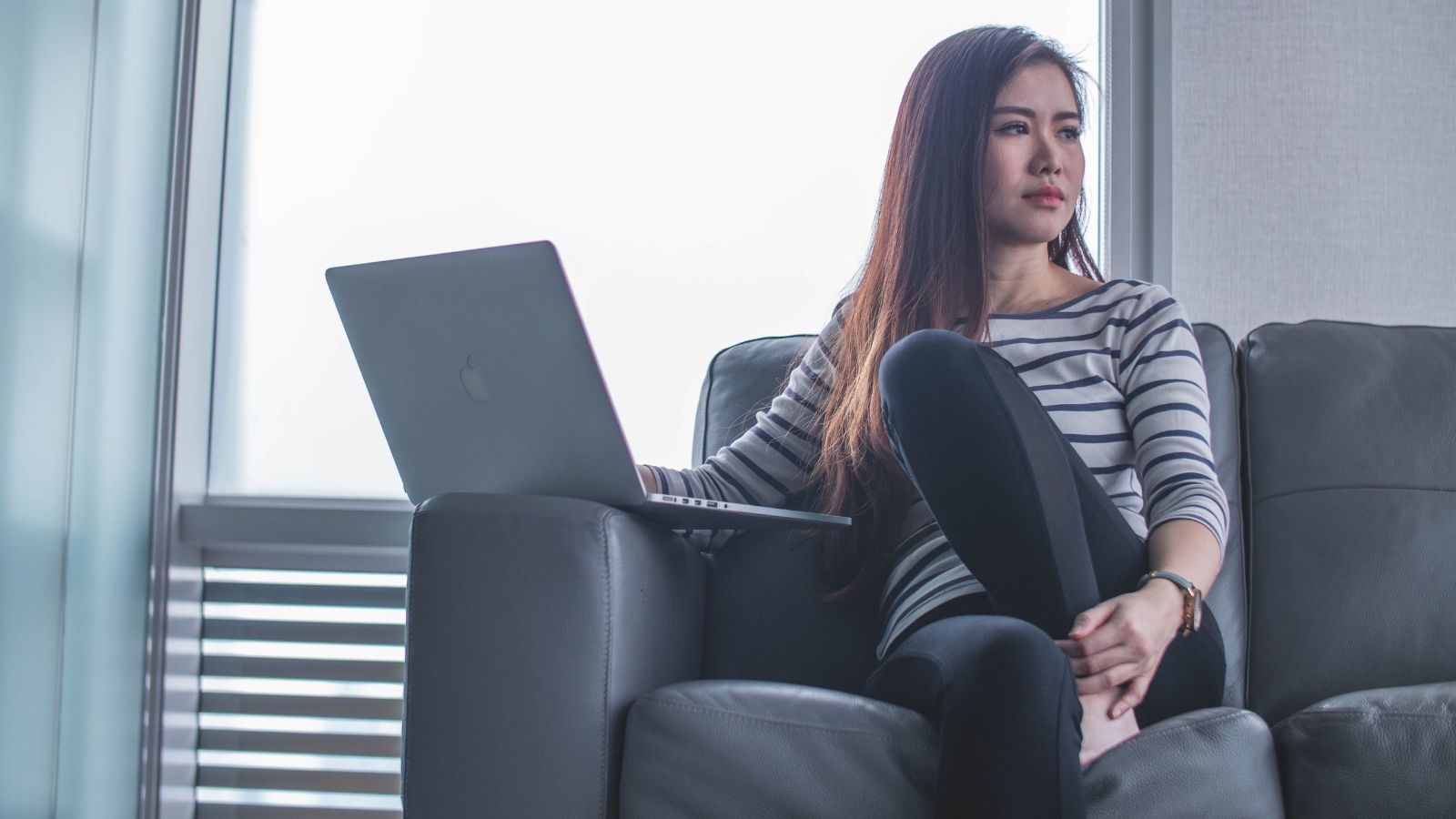 Have you recently gone into business for yourself? BDC's latest survey indicates a higher likelihood of you facing some mental health challenges.
And you're more likely to seek professional help if you're a:
Women
Younger business owner
Business owner with 20+ employees
Business owner in the arts, entertainment, and recreation fields
Startup business owner
While men and older business owners were less likely to seek professional health, that doesn't necessarily equal fewer mental health challenges.
Indeed, BDC's latest survey on 1,500 Canadian SME business owners and mental health illuminates a concerning 45% increase in Canadian business owners facing mental health challenges (compared to 38% last year).
Here are some more highlights from the report:
More Canadian entrepreneurs feel tired and depressed, with fewer seeking help
The survey responses show that 67% of entrepreneurs felt tired and low-energy at least once a week. Similarly, nearly 50% felt depressed and like they didn't accomplish everything they would have liked to.
"Entrepreneurs often comment that it feels lonely at the top and rarely speak candidly about organizational and personal challenges," said Hassel Aviles, co-founder of Not 9 to 5.
While certain groups are more likely to seek support than others, the survey still only shows about a third (35%) of respondents actually sought mental health support.
And the hesitation isn't a matter of pride. The top barrier to seeking help was the high costs of mental health services, with uncertainty and discomfort discussing things following close behind.
"I currently pay out-of-pocket for a private therapist," said one anonymous survey respondent. "I am very grateful for that, and I click with my therapist well, but it typically costs me $200- $400 per month. This is a hard expense to tend to in the current economic situation."
Inflation and work-life balance are top stressors
The survey showed that 54% of entrepreneurs cited inflation and work-life balance as top stressors. The two go hand-in-hand, since rising costs fuel longer hours to make ends meet. Notably, work-life balance was a more sought-after support to mitigate the stress, followed by better access to mental health resources.
"Inflation rates and other factors are affecting their businesses in ways that are harder to control, leaving many entrepreneurs resorting to working even longer hours just to stay afloat," said Annie Marsolais, CMO at BDC.
Small business owners are just as mentally strained as medium business owners
You might assume these findings apply more to "bigger" business owners with 20+ employees. But the survey profile indicates that 88% of respondents have under 20 employees, with 56% having under five employees.
"As individuals, we can't control the rates of inflation and the stress it may cause," said Aviles. "But we can learn to manage our reactions to that stress. Learning how to do this is an opportunity to create separation between who we are and the work we do, which is healthy, and supports the work-life balance entrepreneurs are seeking to achieve."
Read BDC's full survey results.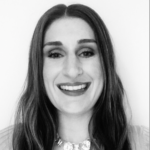 Veronica Ott is a freelance writer and digital marketer with a specialization in finance and business. As a CPA with experience in the industry, she's able to provide unique insight into various monetary, financial and economic topics. When Veronica isn't writing, you can find her watching the latest films!
What are the primary reasons people in tech change jobs?
Tech is known to have a high degree of employee turnaround, with workers seeking better work-life balance, advancement opportunities, and pay.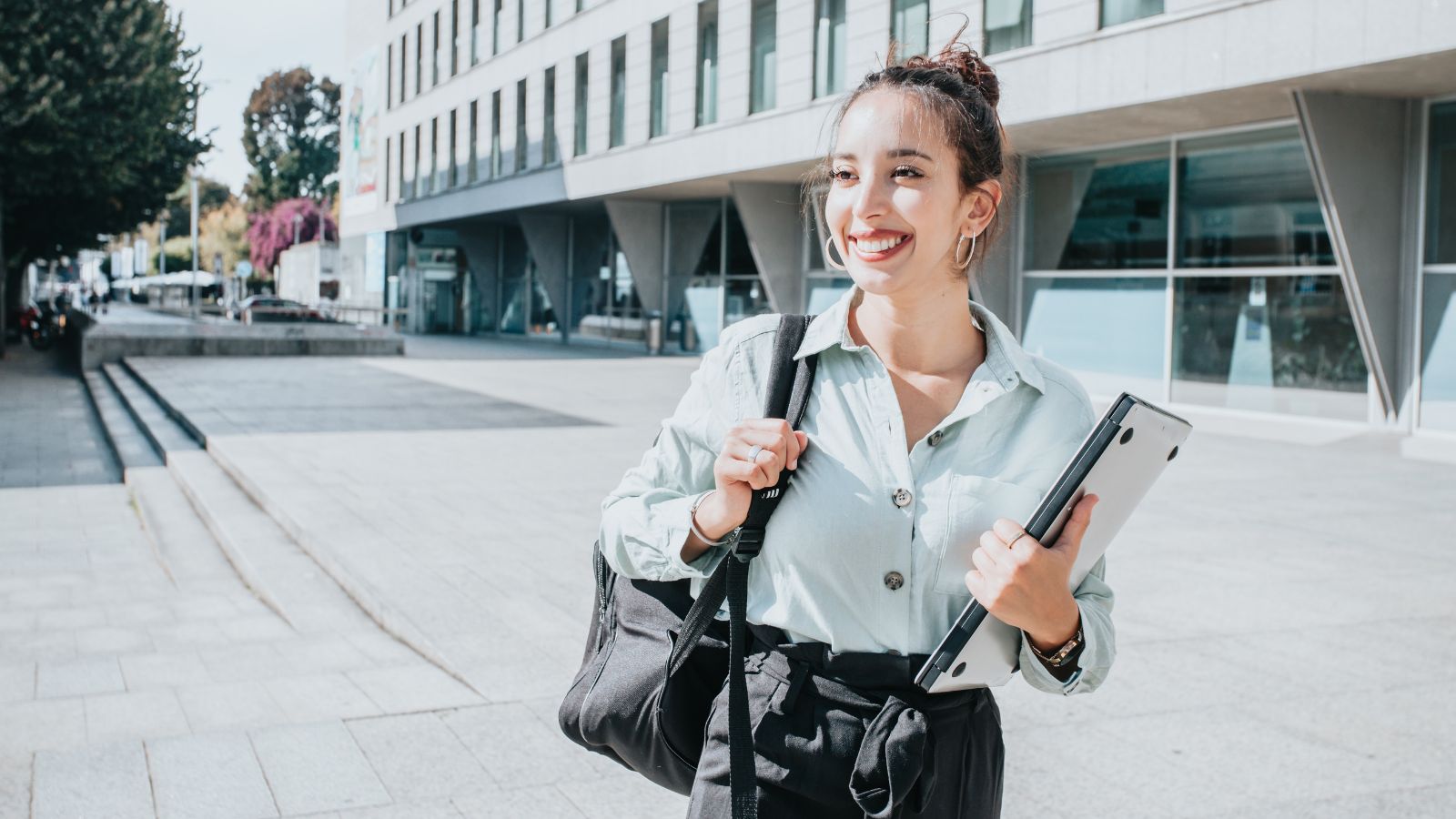 It's not unusual for the tech sector to experience a high degree of turnaround, as many employees are eager to walk away from dissatisfying work environments and burnout, according to ICONIC's survey from last year.
But lately, there appears to be even more examples of workers jumping from company to company. Brenda Beckedorf, the executive director for Alberta IoT Association — a 200-member nonprofit that focuses on scale up tech companies — said that in the Wild Rose province alone, she's familiar with a large number of tech workers in the past six months landing their third and fourth jobs.
Various reports and surveys show employees are lured by the promise of better flexibility, better pay, and better benefits — all increasingly important after the radical workshift during the pandemic. In certain instances, employees cite a want for professional development, or opportunities for advancement. Still for others, a new job that affords them work-life balance.
Further driving the point, a poll from December 2022 found that about one in seven Canadian employees at middle market and larger organizations report actively applying for jobs outside their current company. The reasons given range from the promise of better work-life balance, seeking more fulfilling work, and the potential for advancement, among other goals. The exodus is acutely felt by middle market businesses — nearly 70% of whom said they face staffing challenges.
In fact, Canada as a whole is facing challenges holding onto talented IT professionals. Whereas many migrate to other companies within the country, there is definitely a contingent who migrate to the US. They've told various pollsters it's because of better pay and the prestige of working for a recognized brand such as Google, Alphabet, Apple, Microsoft, Intel, and others.
Indeed, there is a marked wage gap, providing a massive incentive. The average IT worker in Toronto rakes in $117K, in contrast to Silicon Valley ($196K), New York ($180K), and Seattle ($186K).
A study reported in the Globe and Mail, showed that two-thirds of Canadian software engineering graduates find work in the US — and end up staying there.
Half of Canadian workers will job hunt in 2023 because they're seeking higher pay and perks, according to a poll by recruitment firm Robert Half.
The number of active job-seekers, in fact, was much lower just a year or so ago. In 2021, it was 21%; in 2022 it was 28%. After the tangibles of compensation, job-seekers also want a comfortable corporate culture, and good company values, according to the survey. In an article titled "Tech companies want workers, but it's getting tougher to find them," the Globe and Mail confirmed that, while "from fledgling startups to industry stalwarts – are firmly in expansion mode," wages continue to lure staff away.
The secret to retention? Culture.
Given the bleed out of staff, the secret to retaining talent is "culture all the way," Beckedorf said. "I really actually do believe that if people believe that they're valuable, they feel like there's a place for them to move up… When you take a chance on someone, invest in their potential, and treat them well, they'll do the same for you."
Furthermore, to mitigate employee losses, human resources might want to consider taking a new approach to hires.
As a sample paradigm: After a six month course, a would-be staffer might not have an impressive tech resume, but their decade as an engineer, for example, could be an asset. "And so giving time for those people and having a culture to say, 'we're going to train that person,' I think that's a big part of what we have to focus on," Beckedorf said.
She added that companies are very much feeling the pressure to increase in-house training — hiring people to build out their own internal courses, with the recognition that otherwise, staff won't reach the seniority they desire.
Another out-of-the-box solution to retention could be a little help from taxpayers, she added.
It's common for small and medium businesses to lose staff to a better paying company, but one way to attract (and keep) star talent, she added, is for the government to step up to the plate and offer grants to assist in covering the cost of the hire. "They need to put their money on this expensive person that's actually going to help them move the needle on the organization," she said. "We really don't have any support around that. And that's where we need to start really having that conversation with government."
The benefits of a diverse workforce
Still another idea to fix the retention problem comes from the World Economic Forum (WEF), who add what might be an unexpected twist.
Diversity of the workforce, they maintain, is good for corporate growth — i.e. higher revenue and innovation. They add how diversity fosters worker satisfaction, and by corollary, helps with retention.
Suffice it to say, human resources may be well served by ensuring that the hiring pool isn't homogenous. And if that wasn't reason enough, Forbes reports that companies with diverse crews do better financially.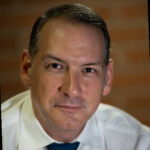 Dave is a journalist whose work has appeared in more than 100 media outlets around the world, including BBC, National Post, Washington Times, Globe and Mail, New York Times, Baltimore Sun.