How Wealthsimple grew to more than $2 billion in assets in less than 4 years
Founder and CEO Mike Katchen on the crucial balance between steady growth and creative innovation when scaling a financial services company.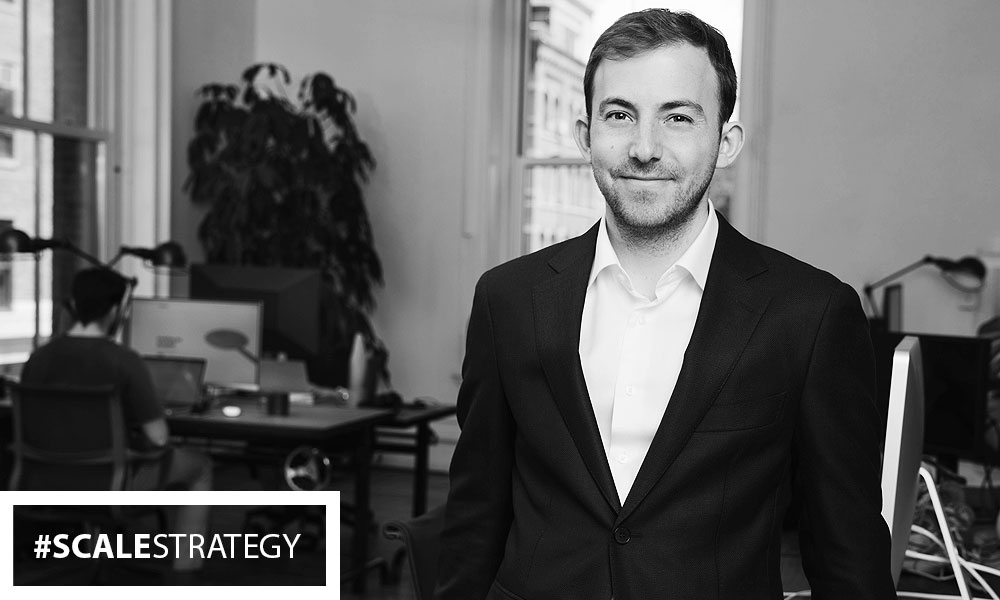 #ScaleStrategy is produced by DX Journal and OneEleven. This editorial series delivers insights, advice, and practical recommendations to innovative and disruptive entrepreneurs and intrapreneurs. Our in-depth Q&A with Mike Katchen can be found here.
It's February 2017 and Wealthsimple is woefully unprepared for tax season.
"We didn't anticipate this huge spike," says Mike Katchen, Co-Founder and CEO, Wealthsimple, which got its start at OneEleven. "The industry talks about taxes being super seasonal and it's the busy time of year, but we never experienced that before. During last year's tax season, we were wholly under-resourced on our customer support team, which led to delays. People were working 120-hour weeks for a couple of months straight to try and dig our way out of that hole."
Since its launch in September 2014 with 3 people, Wealthsimple has grown to over $2B in assets under management, 175 employees, and raised $165 million in capital from Power Financial Group. In 2018, it landed on the 2018 Narwhal list, a University of Toronto report that highlights Canada's 50 most financially attractive tech companies. The story of its scale up is filled with moments of challenge where Katchen and the Wealthsimple team learned on the fly how to best balance steady, consistent growth with innovative leaps forward.
For tax season this year, Katchen wasn't going to make the same mistake twice. It was time to innovate.
"Rather than hiring an army of customer service people, our technology team tried to figure out if there was software we could build that would both support our customer support resources as well as eliminate the need for customers to call in," says Katchen.
It worked. In 2017, there were more than 35,000 interactions in the month leading up to the RRSP deadline. In 2018, despite tripling their customer base, there was only 5,000 more interactions and no additional customer service people. "People were working harder than they normally worked, but nowhere near 100-hour weeks and it was a very manageable process," he says.  
Gardening vs Planting
Tax season 2017 is a stark reminder for Katchen that Wealthsimple must ensure it is two things: robust and scalable.
"Historically, we like to do a lot of things," he says. "We get really excited about big ideas and don't always see the ideas all the way through." Katchen realized that they needed to be selective in what they pursue because "real technical debt accumulates if you build things you're not going to commit to, and it becomes more difficult to manage as you scale."
In the last year, Wealthsimple has refined their product planning process to better activate the great ideas within their team. Now anyone in the company can pitch their ideas, but with a process in place to determine what actually gets built and what gets killed.
In an effort to balance growth with innovation, Katchen recently introduced a new framework for thinking about how teams can be more disciplined about allocating resources: "gardening" and "planting". Gardening is about tending to the current business. Planting is about new ideas.
Katchen says 75 percent of team effort is now spent on gardening in order to grow their market share, optimize on delivering a better experience to customers, and to continue improve the business fundamentals.
The other 25 percent is reserved for planting new ideas to support Wealthsimple's much bigger aspirations.
"We want to build a business around the world that truly transforms the landscape of financial services. And to do that requires some big bets," he says.
Whether gardening or planting, Wealthsimple teams are empowered to build processes and develop solutions to get work done. Plus, some of Katchen's favourite moments are when his team accomplishes something he has no involvement in.
"The ethos of building a team is to find people who are way smarter than you," he says. "If I feel the need to exercise control, then I've hired the wrong people. If I am exercising control over people who are much smarter than me, then I am not letting them reach their potential and I'll never know what they could possibly bring to the table. I want the company to do great things that I have nothing to do with."
Power of Transparency
One key way Katchen supports his team to get work done is with practices that promote and support transparency.
Consider the company's long-standing weekly all-hands meetings; not only does everyone on the team get to hear at the same time how the business is doing that week, along with priorities and challenges, each of the members of the leadership team also take turn leading the meeting. This allows for different perspectives to be openly shared.  
Another example is a practice from within the weekly meetings called FUD (which stands for fear, uncertainty and doubt). The practice invites anyone in the company to publicly or anonymously share an "an existential concern" — aka a fear, uncertainty or doubt — that they have about the business. Katchen was inspired to adopt FUD by Stripe and believes it re-enforces that it's okay to have tough conversations at the company.
The last transparency practice is a bit unorthodox: Katchen makes Board documents accessible to the whole company. Again inspired by Stripe, Katchen says that when smart people are given access to information, they make better decisions. Katchen would much rather err on the side of transparency than hiding things from people, or labelling documents "privileged information." The only thing he removes is highly sensitive content such as compensation, but company financials are available to any employee who wants to see them.
As a first-time entrepreneur Katchen readily admits that Wealthsimple has more work to do around building a scalable process. "[Good process is] something you can't even see. It's just a way of operating that makes everyone better, but not something you pay attention to or gets in the way of work," he says.
As he continues to grow Wealthsimple, Katchen welcomes the unforeseen challenges and remains committed to his larger vision.
"I'm on a personal mission to build a Canadian champion globally. I want to see more companies in Canada take on the world and build long-lasting global institutions," he says. "The only thing that's true is that if you're scaling a business, every six months it's going to be a different business. In order for you to be successful in your role, you just have to keep learning and stay one step ahead of where the business needs to be at the next journey."
Up next: Learn more about Wealthsimple's ScaleStrategy story in our Q&A with CEO Mike Katchen.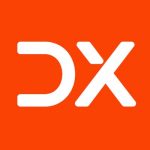 #ScaleStrategy is produced by DX Journal and OneEleven. This editorial series delivers insights, advice, and practical recommendations to innovative and disruptive entrepreneurs and intrapreneurs.
Digital transformation for a more sustainable world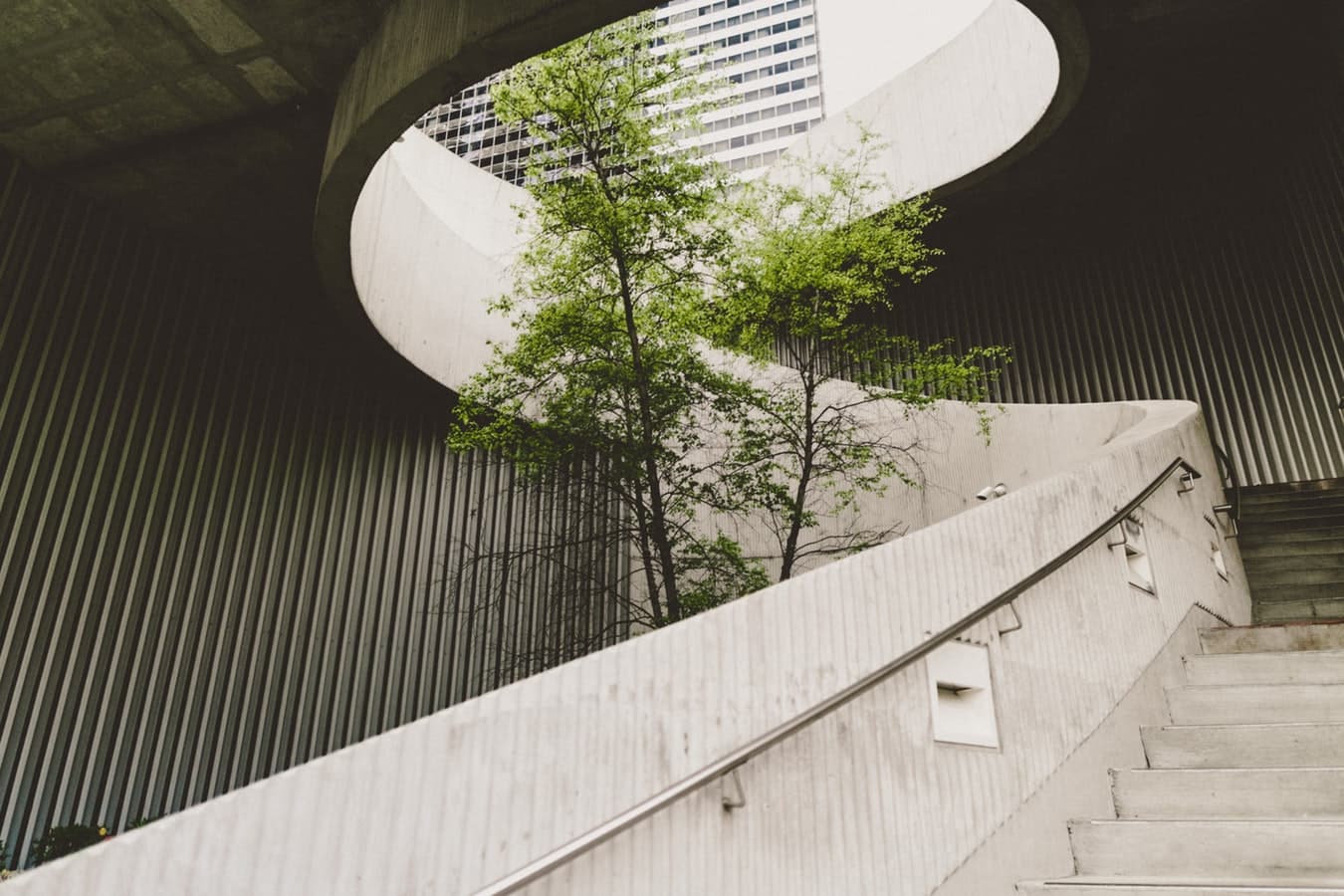 Sure, they're confronted with business challenges every day, but the world's top business leaders have a significant part to play in solving the world's challenges — economic, technological, societal and educational. 
As Christian Klein, Co-Chief Executive Officer of enterprise application software company SAP succinctly puts it in a blog post for the World Economic Forum, "Companies today don't just prosper based on their financial performance, but on how they make a positive contribution to society."
Ahead of the World Economic Forum's 2020 meeting — taking place Jan. 21-24 — Klein outlined how digital transformation can be a force for good in the world, and be a way to create a more sustainable world.
Critical minds, he starts, might wonder why companies would take the time, considering their primary goal of making money. "These critics should not underestimate the power of the consumer," he argues, explaining that while customers do consider their decisions based on products or price, but the company's values. Employees act in a similar way, choosing to join companies "that embrace their responsibility towards humankind and the planet."
Almost every person on the planet knows that technology plays a profound effect on just about every facet of our lives, from jobs to wages to health to security. Meanwhile the need for business to undergo digital transformation, simply to stay relevant and alive, is hardly big news anymore. 
"But transformation is also about a change of culture, which requires a radical rethinking of people, processes and technologies," Klein writes. Included in this are "tectonic changes" that go into a company, and how employees interact within the whole system. 
"And just like a business cannot digitally transform unless – or until – its people transform, I believe that, while they come with their own environmental costs, technology and digitalization can play a crucial role in developing solutions for a better tomorrow." 
Some examples? Blockchain's potential to add traceability (and by extension, trust) to food supply chains. The empowerment of people with disabilities through AI, which, when properly applied, can reduce bias in the hiring process. Smart cities, powered by everything from sensors to open data to better supply services and protect resources.
[Related reading: How 5G and the Internet of Things can create a winning business]
"There is no doubt that technology and digital transformation break down silos and create transparent and unified data for objective decision-making," Klein writes. "But even more so: they change how companies manage their relationships with the wider world."
Creating a sustainable world requires us to look beyond corporate borders, toward the communities around us, creating an ecosystem of trust "that allows us to exchange ideas to create a safety net for the most marginalized."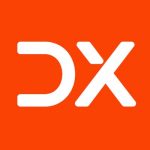 DX Journal covers the impact of digital transformation (DX) initiatives worldwide across multiple industries.
DX survey reveals high levels of enterprise-consumer disconnect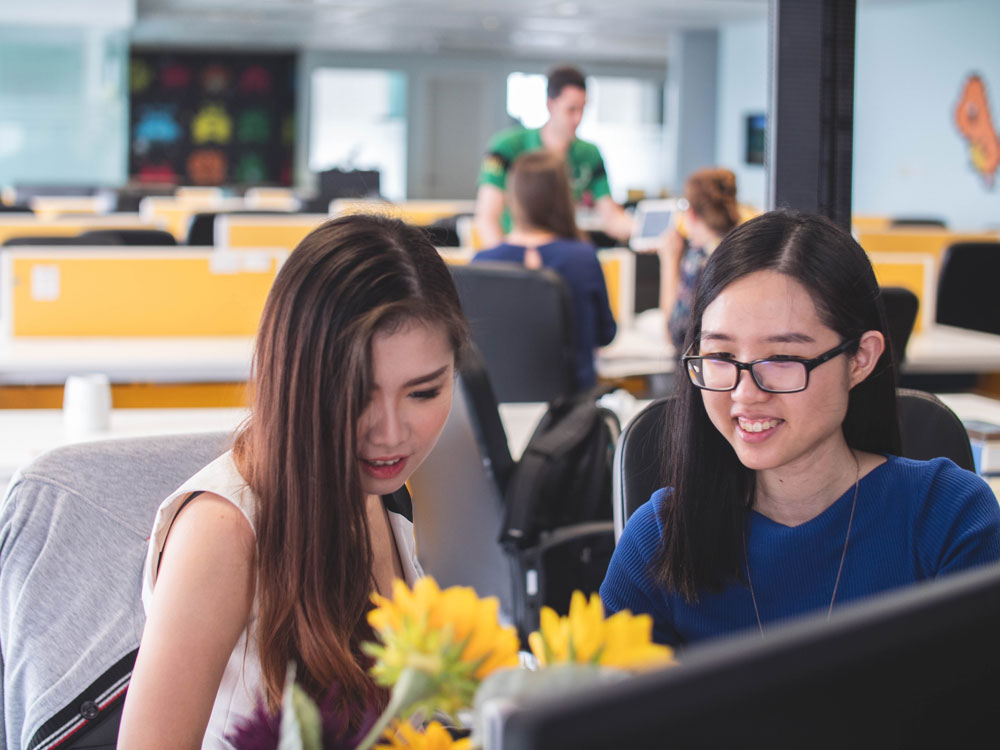 A new survey looks at the global investment and effectiveness of businesses' digital transformation efforts. The survey shows a disconnect between enterprise investments and consumer experiences.
The survey is titled "The Kony Digital Experience Index (KDXi) Survey", and the main takeaway is that while businesses have invested nearly $5 trillion on digital transformation initiatives, only 19 percent of customers have reported any significant improvement in the experiences offered to them.
The Kony Inc., survey included 1,600 responses from business leaders and customers across the U.S., Europe and Asia. The responses were used to gauge the target digital project implementation efficiencies in banking, retail, utilities and healthcare. The research showed a disconnect on both sides and a potential misalignment around investment priorities, and highlighted the impact this could potentially have for businesses.
Among other things, the study found that consumers are underestimating the number of businesses that are investing heavily in every customer experience outcome by at least 50 percent. This means that while business are spending money on digital transformation projects, consumers are not necessarily noticing a difference.
The survey also reported that 62 percent of consumers say that they spend more with companies that offer effortless digital experiences, while 56 percent of consumers indicate that they will switch if a retailer does not deliver the digital experience they want. This signals the necessity for businesses to continue to invest in the digital experience for the customer. However, in doing so they need to start making an impact.
As the report states: "It is critical for businesses to have a greater focus on understanding and aligning with customer needs and priorities to ensure that they are driving the agenda for the digital technology they create and fund."
In terms of what businesses should be doing, the basis of a strategy includes:
Embracing innovative thinking, ambition and a commitment to improvement
Prioritizing investment in digital outcomes, not digital initiatives
Getting their foundations right before evolving
Building for now, but investing in a roadmap that leads to the future
Saying no to silos and yes to integrated digital strategy
Setting a customer-centered digital transformation agenda
This means companies should work to provide web experiences that make it easier for users to navigate, and for websites to be more engaging and intuitive to use. There also needs to be comprehensive online and mobile facilities so that users can do everything online or via their mobile device. Furthermore, to truly step forwards, businesses need to begin offering digital experiences such as AI, chatbots and augmented reality.
Summing this up, Thomas E. Hogan, chairman and CEO, Kony, Inc. states: "Improvements in costs and efficiencies are always welcomed and clearly important to project funding, but the real returns and real impact of digital starts and stops with its impact on the customer experience."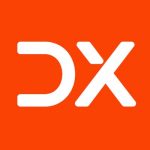 'Ethical AI' matters — the problem lies in defining it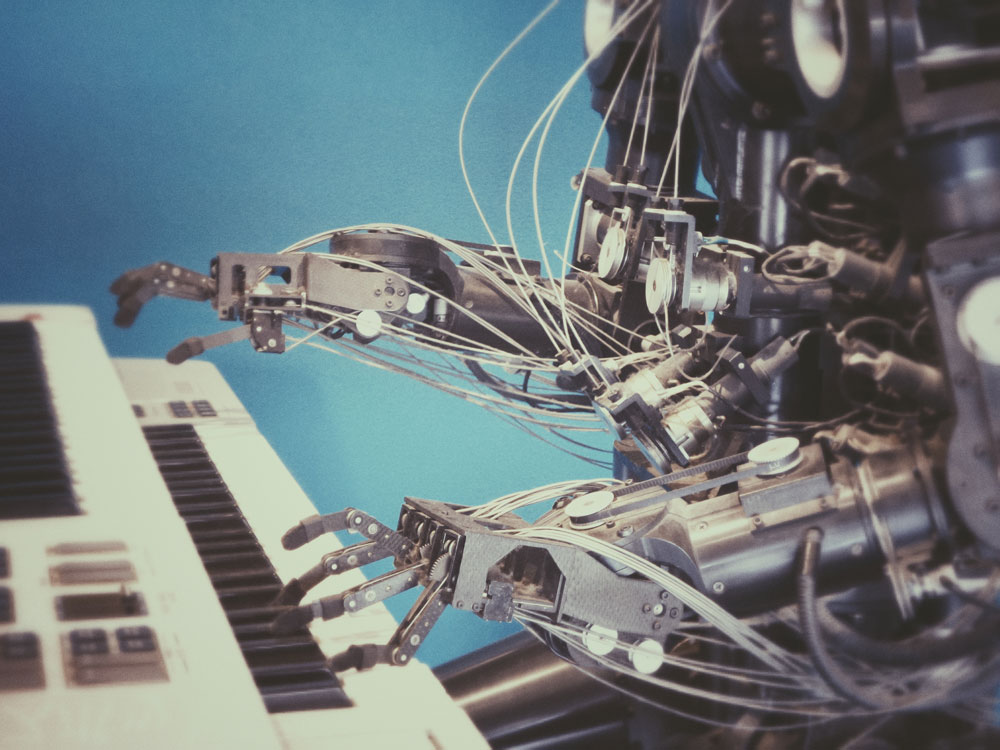 News that Microsoft will invest around $1 billion to examine ethical artificial intelligence signals that the tech sector is thinking deeper about the ethics underlying transformative technologies. But what is ethical AI?
Microsoft is to invest around $1 billion into the OpenAI project, a group that has Elon Musk and Amazon as members. The partners are seeking to establish "shared principles on ethics and trust". The project is considering two streams: cognitive science, which is linked to psychology and considers the similarities between artificial intelligence and human intelligence; and machine intelligence, which is less concerned with how similar machines are to humans, and instead is focused on how systems behave in an intelligent way.
With the growth of smart technology comes an increased reliance for humanity to place trust in algorithms, that continue to evolve. Increasingly, people are asking whether an ethical framework is needed in response. It would appear so, with some machines now carrying out specific tasks more effectively than humans can. This leads to the questions 'what is ethical AI?' and 'who should develop ethics and regulate them?'
AI's ethical dilemmas
We're already seeing examples of what can go wrong when artificial intelligence is granted too much autonomy.Amazon had to pull an artificial intelligence operated recruiting tool after it was found to be biased against female applicants. A different form of bias was associated with a recidivism machine learning-run assessment tool that was biased against black defendants. The U.S. Department of Housing and Urban Development has recently sued Facebook due to its advertising algorithms, which allow advertisers to discriminate based on characteristics such as gender and race. For similar reasons Google opted not to renew its artificial intelligence contract with the U.S. Department of Defense for undisclosed ethical concerns.
These examples outline why, at the early stages, AI produces ethical dilemmas and perhaps why some level of control is required.
Designing AI ethics
Ethics is an important design consideration as artificial intelligence technology progresses. This philosophical inquiry extends from how humanity wants AI to make decisions and with which types of decisions. This is especially important where the is potential danger (as with many autonomous car driving scenarios); and extends to a more dystopian future where AI could replace human decision-making at work and at home. In-between, one notable experiment detailed what might happen if an artificially intelligent chatbot became virulently racist, a study intended to highlights the challenges humanity might face if machines ever become super intelligent.
While there is agreement that AI needs an ethical framework, what should this framework contain? There appears to be little consensus over the definition of ethical and trustworthy AI. A starting point is in the European Union document titled "Ethics Guidelines for Trustworthy AI". With this brief, the key criteria are for AI to be democratic, to contribute to an equitable society, to support human agency, to foster fundamental rights, and to ensure that human oversight remains in place.
These are important concerns for a liberal democracy. But how do these principles stack up with threats to the autonomy of humans, as with AI that interacts and seeks to influencing behavior, as with the Facebook Cambridge Analytica issue? Even with Google search results, the output, which is controlled by an algorithm, can have a significant influence on the behavior of users.
Furthermore, should AI be used as a weapon? If robots become sophisticated enough (and it can be proven they can 'reason'), should they be given rights akin to a human? The questions of ethics runs very deep.
OpenAI's aims
It is grappling with some of these issues that led to the formation of OpenAI. According to Smart2Zero, OpenAI's primary goal is to ensure that artificial intelligence can be deployed in a way that is both safe and secure, in order that the economic benefits can be widely distributed through society. Notably this does not capture all of the European Union goals, such as how democratic principles will be protected or how human autonomy will be kept central to any AI application.
As a consequence of Microsoft joining of the consortium, OpenAI will seek to develop advanced AI models built upon Microsoft's Azure cloud computing platform. There are few specific details of how the project will progress.
Commenting on Microsoft's big investment and commitment to the project, Microsoft chief executive Satya Nadella does not shed much light: "AI is one of the most transformative technologies of our time and has the potential to help solve many of our world's most pressing challenges…our ambition is to democratize AI."
Do we need regulation?
It is probable that the OpenAI project will place business first, and it will no doubt seek to reduce areas of bias. This in itself is key to the goals of the partners involved. For wider ethical issues it will be down to governments and academia to develop strong frameworks, and for these to gain public acceptance, and then for an appropriate regulatory structure to be put in place.