Innovation and the customer go hand-in-hand says League's Michael Serbinis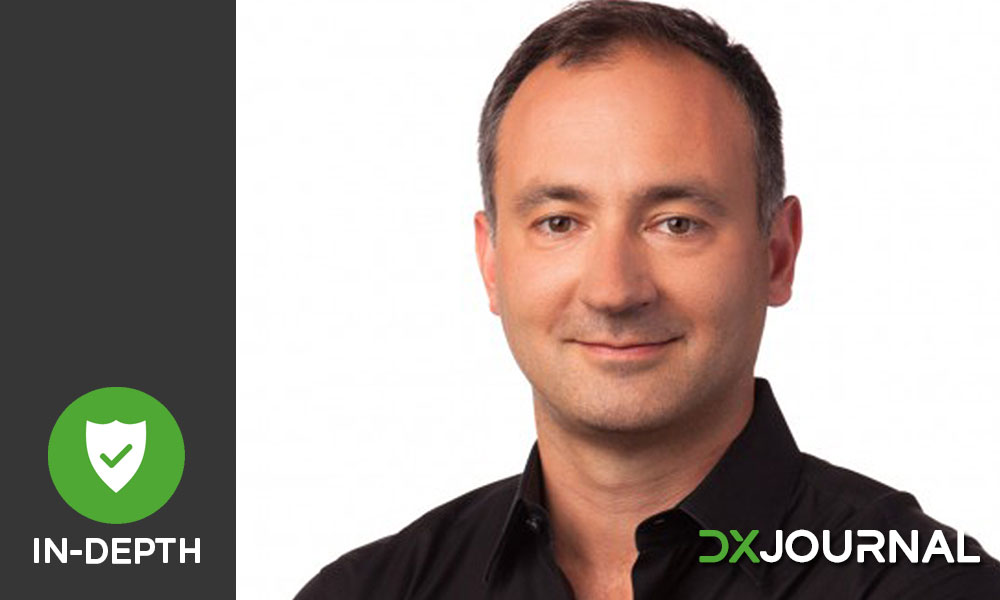 According to Michael Serbinis, CEO and founder of digital health benefits company League, the insurance world is lagging behind the times. It's slow, relies too much on paper, and is not customer-centric. And League aims to change that.
"The existing guys are still growing and still doing well from a profitability standpoint," Serbinis said in an interview with DX Journal. "They see any kind of new tech as cute or novel, but not something you talk about at a board meeting, or something that's going change the effect of the quarter or year.
The lack of major innovation in both process and technology is something legacy insurance providers are no doubt keenly aware of and focused on.
A report from McKinsey details that younger, digitally-native consumers are turning to insurtech companies out of a desire for convenience and a love of mobile technology. Insurtech's early adoption of technology such as IoT and blockchain puts them ahead of their entrenched insurance rivals, states the McKinsey report — and not just when it comes to a customer interface, but when it comes to "venturing into untapped markets and addressing unmet needs."
It's not just customers that have been responsive to the insurtech approach to insurance services. By some estimates, nearly half (48%) of all SMEs will look to digital insurance options over conventional providers within the next four years. Furthermore, a report from PwC, has recommended that every major insurance provider prepare for the future of healthcare where customer-centric tools that are personalized and easy-to-use are tablestakes.
"When insurance companies start to pay attention, usually what they do is very surface," said Serbinis. "In the world of health insurance, that tends to mean better websites and a new app, to use your existing structure of a health insurance plan."
Enter League
Serbinis, a self-described rocket scientist turned entrepreneur, founded League in 2014 after watching how much trouble people had trying to access benefits. Generally speaking, things keep getting more expensive with no additional value offered, and often a cumbersome or antiquated user experience.
A serial entrepreneur, Serbinis holds a steady series of startup success stories under his belt; from his early work with the Musk brothers in California, to his building up of web-based file storage company DocSpace, to co-founding the massive e-reader company Kobo.
While League started out as a portal for benefits users and health vendors, League now offers businesses a versatile selection of insurance options.
The company strives to offer layers of flexibility; employers can choose from traditional group plans and health spending accounts, or lifestyle spending accounts that include a variety of therapy choices not usually found in conventional plans. On top of the offering, the company gives employers a suite of administrative tools to makes the process paperless, automated and easy to navigate.
"This is an industry that's filled with paper-based processes. And processes that involve a lot of humans," said Serbinis. "By our very nature, we're an end-to-end digital benefits platform that connects not only all the financial services providers – the insurance companies, the retirement companies, the enterprise and their HR system, their payroll system — but most importantly, the end consumer, the end employee, that's got the League app on their phone and can avoid having to deal with the same paper and frustration and delay."
League's insurance offering is delivered via a digital wallet where employees can coordinate health appointments and services from more than 1,000 health vendors within the app itself. Digital records and claims are managed by League so employees can skip the paperwork.
"We have become the end-to-end digital platform for offering all benefits and health insurance to employees," said Serbinis. "We replace the plastic cards, paper and booklets (given out to employees) with a unified wallet that has all your coverage and benefits in one place. And then a bunch of services around it to help you get the most out of your benefits — to get the services you need better, faster, cheaper."
The newest addition to League's set of tools is something the company calls Health Concierge — a chatbot interface that lets employees contact a registered nurse through the app.
A personalized evolution
The biggest evolution at League came when the company shifted away from simply coordinating consumer health vendors with insurance groups, to then taking on the full responsibilities of an insurance provider. It was a pivotal and long-lasting decision, says Serbinis — and it's one that he believes puts League ahead of other Canadian benefits providers.
Transitioning from a health vendor marketplace to a provider of every level of the insurance process allows League to implement its technological innovations — like the Health Concierge — and scale them to benefit the entire insurance process, for both employers and employees.
"The customer-centric approach is largely about empowering people to live their best lives," said Serbinis. "The way to do that is not only putting lipstick on a pig in terms of a better website, but it's fundamentally about giving that end-user more choice and freedom and leveraging data to make great recommendations and provide a personalized experience. I think a lot of people are missing the boat on that."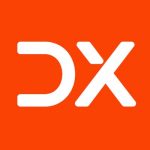 China to fine ride-hailing giant Didi more than $1 bn: reports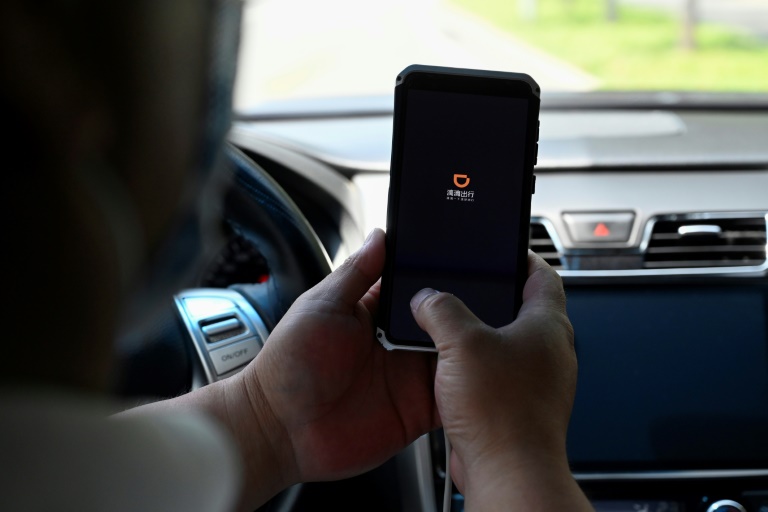 China is preparing to hit ride-hailing giant Didi with a fine of more than $1 billion to wrap up a long-running probe, media reports said, boosting investor hopes that the country's tech crackdown is winding down.
Didi, once known as China's answer to Uber, has been one of the highest-profile targets of the widespread clampdown on the sector, which saw years of runaway growth and supersized monopolies before regulators stepped in.
The fine — imposed over Didi's cybersecurity practices — would amount to more than four percent of its $27.3 billion total revenue last year and pave the way for its new share listing in Hong Kong, The Wall Street Journal reported Tuesday.
Citing unnamed sources familiar with the matter, the Journal said that once the fine is announced, the government will ease its restrictions on Didi's operations.
The firm was prevented from adding new users and its apps were removed from online stores in China by regulators.
The WSJ report triggered a rally in Chinese tech shares in Hong Kong on Wednesday, with investors hopeful that the two-year regulatory storm that swept the sector was nearing its end.
E-commerce giant Alibaba soared four percent, while gaming titan Tencent gained 2.5 percent in early trade.
Didi got into hot water in June last year after it pressed ahead with an IPO in the United States, reportedly against Beijing's wishes.
Days after it raised $4.4 billion in New York, Chinese authorities launched a cybersecurity probe into the company, sending its shares plunging.
If confirmed, Didi's fine would be the biggest imposed on a Chinese tech company since Alibaba was told to pay $2.75 billion in April 2021 as punishment for anti-competitive practices.
Didi did not respond immediately to an emailed request for comment.
Its shareholders voted to delist the firm from New York in May.
That move is expected to pave the way for a Hong Kong listing that was reportedly put on hold after China's top internet watchdog told executives their proposals to prevent security and data leaks were insufficient.
China's regulatory crackdown has eased this year as it grapples with the economic fallout from its zero-Covid strategy, with the country struggling to reach its 5.5 percent growth target.
However, there is still a strict regulatory environment for tech firms: President Xi Jinping last month called for stronger oversight and better security in the financial tech arena.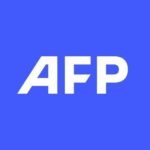 With 2,400 staff representing 100 different nationalities, AFP covers the world as a leading global news agency. AFP provides fast, comprehensive and verified coverage of the issues affecting our daily lives.
China speeding up approvals for new coal plants: Greenpeace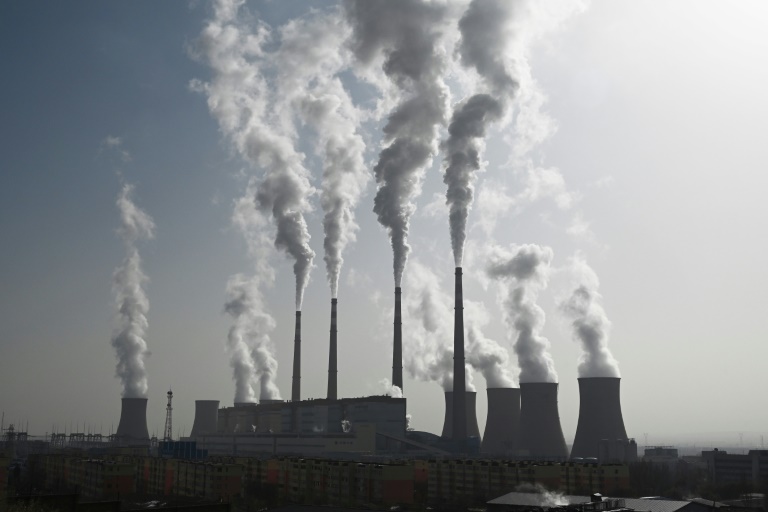 China has ramped up approvals for new coal power plants this year, Greenpeace said Wednesday, with authorities trying to lower the risk of economically painful electricity shortages.
China is the world's biggest emitter of the greenhouse gases driving global warming, and President Xi Jinping last year vowed to phase down coal use from 2026 as part of an ambitious set of national climate commitments.
But campaigners fear those targets are under threat with the government focused on economic challenges, even as the deadly impact of climate change is felt around the world.
In the first quarter of 2022, Chinese regulators gave the green light to coal plants with a total capacity of 8.63 gigawatts, according to research conducted by Greenpeace.
That is nearly half of the entire coal-fired capacity approved last year, the environmental campaigners said.
"Building more coal-fired power capacity will not provide energy security for China," said Wu Jinghan, climate and energy campaigner with Greenpeace in Beijing.
"China has an overcapacity of coal-fired power plants. Power inadequacies originate from poor integration of generation, grid, load and storage."
The figure for new coal plant approvals dipped in mid-2021 but rebounded later in the year as China experienced widespread power outages due to a supply crunch.
Electricity consumption has surged this summer as China suffers through an intense heatwave, with air conditioning cranked up at homes and businesses to try and keep people cool.
China relies on coal for around 60 percent of its electricity, and has asked domestic miners to increase capacity by 300 million tons this year.
The State Council, China's cabinet, in May announced 10 billion yuan ($1.5 billion) of investment in coal power generation, as coal producers were pressured to ramp up output before the 2025 threshold.
"An overcapacity of this one energy source is a major hurdle for energy security, as well as China's energy transition," Wu warned.
Skyrocketing global commodity prices in the wake of Russia's invasion of Ukraine have renewed China's focus on energy security.
As the Chinese economy stalls under strict Covid policies and prolonged supply chain disruptions, authorities are looking to boost growth through a massive infrastructure construction push — which relies overwhelmingly on coal power.
China is the world's biggest coal consumer and producer, and analysts worry that economic targets will derail its pledge to peak carbon emissions by 2030.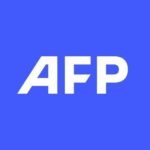 With 2,400 staff representing 100 different nationalities, AFP covers the world as a leading global news agency. AFP provides fast, comprehensive and verified coverage of the issues affecting our daily lives.
Court battle opens in Musk, Twitter buyout fight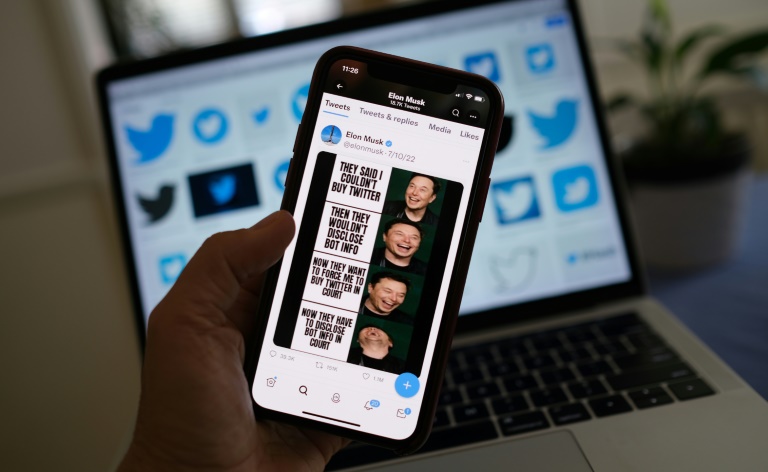 The high stakes court battle between Elon Musk and Twitter kicked off on Tuesday, as the social media firm tries to force the entrepreneur to honor their $44 billion buyout deal.
The first hearing was centering on Twitter's push to set a trial date for as early as September in a case focused on Musk's move to walk away on allegations the platform misled him about its tally of fake accounts.
Billions of dollars are at stake, but so is the future of the platform that Musk has said should allow any legal speech, an absolutist position that has sparked fears the network could be used to incite violence.
The hearing is being held in the eastern state of Delaware.
"Questions have been raised about Twitter's future, and they don't want this to drag on for very long," said Carl Tobias, a University of Richmond law professor.
Musk's legal team has filed papers arguing that date is far too soon for such a complex matter, and instead proposed mid-February.
Twitter lawyers noted the deal is supposed to close toward the end of October, just six months after Musk launched an unsolicited bid that the company's board first resisted but then supported.
The world's richest person has backed away from the deal in recent months as tech stocks have tumbled, and Twitter's value has fallen well below the $54.20 per share he offered.
– Musk willingness to fight –
Rather than Silicon Valley, where Twitter is based, the company has lodged its lawsuit against Musk in Delaware.
The firm is incorporated in the tiny state like scores of other companies, and the case will happen in the Delaware Chancery Court that has deep experience in business disputes.
"The Chancery Court, which handles most of these matters, is very expert in corporate law, and more particularly, mergers and acquisitions. So this is the place to go," Tobias added.
Kathaleen McCormick, the judge overseeing the case, comes with a no-nonsense reputation.
She also reportedly has the distinction of previously ordering a reluctant buyer into completing a corporate merger.
A forced closing of the Twitter deal is a scenario that some analysts consider possible.
"(Wall) Street and legal experts across the board view Twitter as having a 'strong iron fist upper hand,' heading into the Delaware court battle after months of this fiasco and nightmare," analyst Dan Ives wrote last week.
He also noted that less likely options include Musk paying a $1 billion breakup fee and being able to walk away, or winning outright on his fake-account argument.
After pausing the deal in May, Musk's lawyers announced in July he was "terminating" the agreement because of skepticism over Twitter's false or spam accounts tally and allegations the firm was not forthcoming with details.
Tuesday's hearing will be just the first step in what could be a lengthy legal fight that could end in a trial, but also a settlement.
"Musk has shown his willingness to take things all the way to the end in Delaware court," said Adam Badawi, a University of California at Berkeley law professor.
"I think settling is not necessarily his instinct."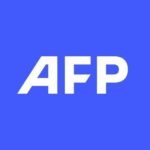 With 2,400 staff representing 100 different nationalities, AFP covers the world as a leading global news agency. AFP provides fast, comprehensive and verified coverage of the issues affecting our daily lives.