Mozilla announces grants for projects on how AI affects society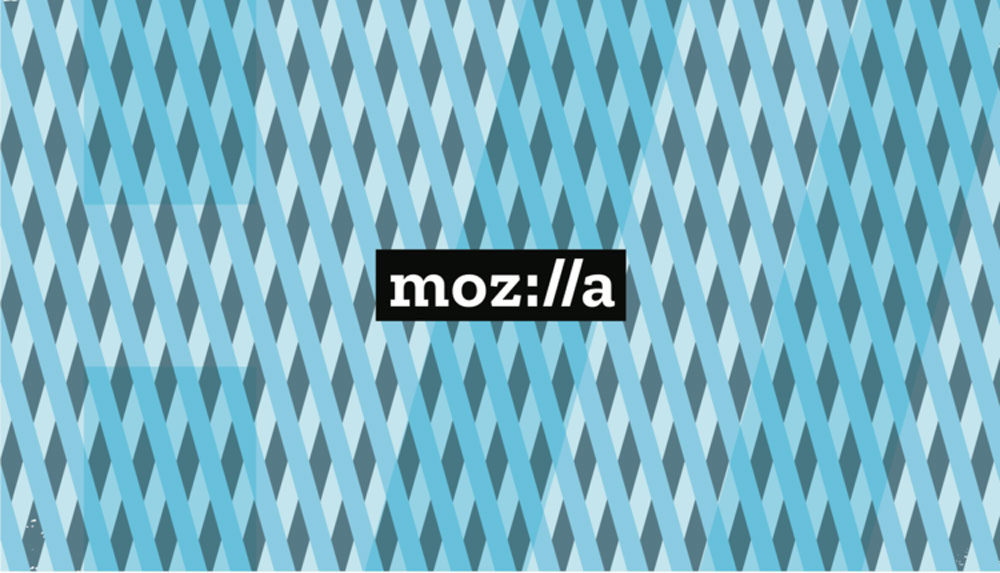 Mozilla recently announced the creation of seven new five-figure grants for "technologists and media makers who help the public understand how threats to a healthy internet affect their everyday lives."
Under their "Creative Media" awards track, Mozilla is offering a total of $250,000 in awards comprised of two $50,000 awards ($47,500 award + $2,500 MozFest travel stipend) and five $25,000 total prize packages ($22,500 award + $2,500 MozFest travel stipend). Mozilla says they're specifically looking for projects that focus on AI and machine learning.
Mozilla wants these grants to go to researchers who can help the public to better understand how threats to a "healthy internet" are impacting their lives. These projects can be presented in a variety of mediums such as videos, games, browser extensions and data visualizations.
To be eligible for this award, projects must already be in-progress, at either the conceptual or prototype stage. They also have to be "freely available on the web," have the ability "to be broadly shared," and must include "privacy-respecting mechanisms."
This isn't Mozilla's only project that has the aims of teaching people more about the changing face of technology.
It's hard to express just _how useful_ Mozilla's technical documentation about web technology concepts has gotten. Kudos to all my friends at Mozilla putting in the mostly thankless work to make new CSS and JavaScript concepts easily learnable with a Google search.

— Justin Searls (@searls) June 3, 2018
From briefs to explainers to graphics, Mozilla has been attempting to make it easier for people to understand how things work.
DNS has been leaking parts of your browsing history since the beginning of the web 😱

Here's what we're doing in @firefox to fix this → https://t.co/7NrDTSeQBX

— Lin Clark (@linclark) May 31, 2018
Applications for this grant are open now and close on August 1.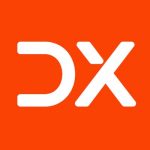 Hong Kong FinTech Week 2023: How AI is redefining fintech
Experts gathered to discuss how AI is having a "transformative" impact on fintech and how to adapt for the future.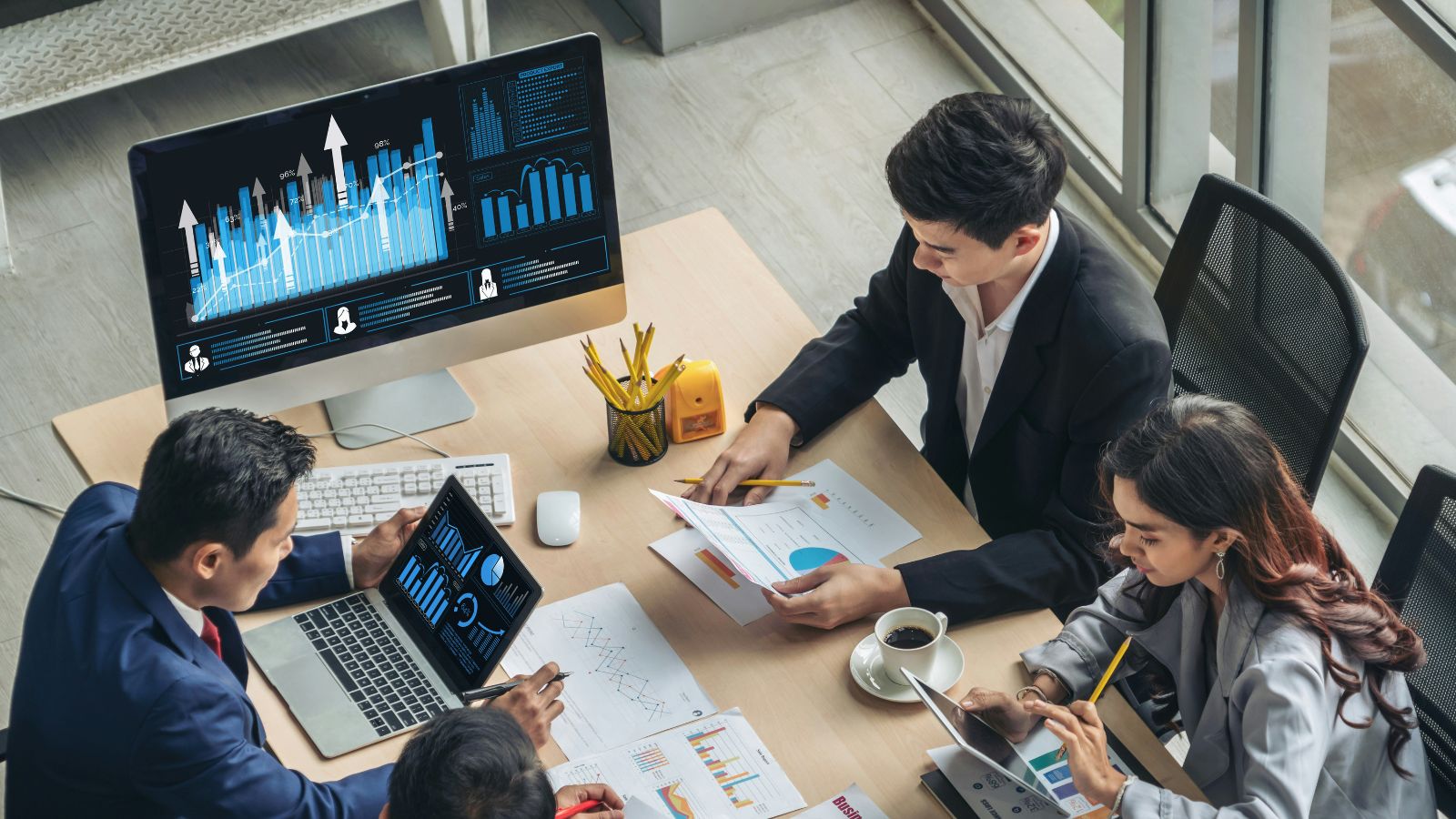 Within the rapidly evolving fintech landscape, and AI as the newest Holy Grail of tech, experts explored how these two topics intersected at the eighth annual FinTech Week in Hong Kong. This year's theme was "Fintech Redefined," bringing together leaders of innovation, technology, and finance.
Organized by the Financial Services and the Treasury Bureau, InvestHK, the Hong Kong Monetary Authority, the Securities and Futures Commission (SFC) and the Insurance Authority (IA), the conference ran from Nov. 2 to 3, attracting 30,000 attendees, with more than 500 exhibitors.
In the session "Beyond the Hype: The Real Impact of AI in Fintech" Stephen Choi, co-founder and CTO of trading platform Asklora, said they use generative AI in financial advisory, adding that AI has had, and will have, a transformative impact on fintech.
"This is where all of the investments are going, especially in the US," he said, noting that some larger firms are dedicating their teams to tackling the first line of interaction to track the signals back from the client.
Prompting the AI with, "Can you say this in a more human-like manner, and then talk to the user?" is getting them the result.

"So it's not the robotic chat-bot that we've been seeing for the last five years," he said.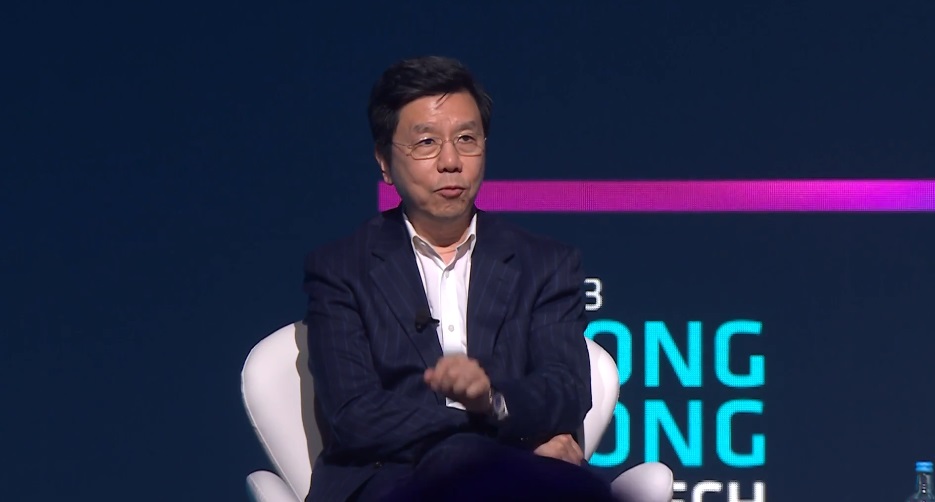 Adapting responsibly to AI and tech advancements
Dr. Kai-Fu Lee, chairman and CEO of Sinovation Ventures, spoke on the topic of rethinking artificial intelligence, asserting that it's imperative to govern how it's being used.
"You can use it to spread disinformation, to build a bomb and plan the next 9/11," he said. "We need guardrails, so regulation is needed. It's two wheels moving forward — one is regulation to protect people and enforce government laws, and then let technologists teach AI platforms not to say things that could hurt people."
The session "New Technology Frontiers: How AI will Disrupt the Financial Service Industry" also dealt with security issues facing AI.
Wendy Wong, global chief information officer at HSBC noted: "This AI trend has been dropping like a storm. No tech has been adopted so fast. There's so much experimenting — so many people doing things. At HSBC bank we have a thousand test cases. But we're also putting in framework and governance to make sure we're using it responsibly."
Meanwhile, Nikhil Rathi, chief executive of the UK's  Financial Conduct Authority, said the recent UK AI Safety Summit was important.
"We need wide collaboration on the benefits and risks, that will require global regulations to avert a potential increase in flash crashes," he said.
Rathi ended with a prediction: "We can expect every twelve months, some kind of disruptive change, the way we organize our institutions, or the way the market behaves. Our workforce will need to constantly reskill and that will be fundamental."
Where AI can add value for B2Bs looking to make a digital transformation
During the "Fireside Chat with the Pioneers" session, leaders of global Web3 companies discussed the decentralised fintech market and what lies ahead. Presenter and attendee Steve Rosenblum, founder of Libertify.com, said that AI for B2Bs can lead to increased efficiency and enhanced customer experience, depending on the company's goals.
"Your company needs to determine where AI can add value; for example, automating repetitive tasks, and productivity improvement," he said. "Maybe this will save the economy in the long run. If we look at the past hundred years, the world [becomes] better when it improves productivity."
Libertify is a software-as-a-service platform that, using AI, touts itself as helping "personalize actionable investment decisions, based on users' risk profiles, aiming to minimize drawdowns, and optimize portfolio performance." Rosenblum added that these insights "neutralize the cognitive biases – that is, eliminates human emotions, and risk-manages the portfolio." The information is then distilled, and presented through video content.
"Now it's mainly processing documents, with CRM, from the supply chain, to make the right decisions quicker," he said.
Given his experience in new technology, he recommended B2Bs train employees on AI concepts and tools — further suggesting that companies design AI solutions with scalability in mind to accommodate growing data volumes and user demands.
"Building an AI-ready workforce is crucial," he said. "This will help employees understand the technology and its implications on their roles." 
Importance of taking risks
In the final analysis, Rosenblum said he believes the Asia-Pacific region may outpace other parts of the world in AI in the foreseeable future, owing to the abundance of caution demonstrated by other parts of the world.
"We can see the real difference in speed between Asia and Europe. You [can easily] meet the C-level guys in Asia, you can access them quicker, and it's a quick yes-no for a pitch. Within a week, we got a lot of interest, versus things that would have taken me over six months in France. The pace of business in Hong Kong is much quicker," he said.
"They want to implement innovations, but in Europe they are much more conservative. Probably because the financial sector is so regulated and slows down things, at the end of the day, because it's about risk-taking, and no one really likes risk-taking."
Final takeaways
Attendee Peter Cook is an executive director of Australian stock exchange listed Novatti Group Limited, and the Chairman of the Australian dollar backed stablecoin AUDD.
He said the conference had a high level of focus on digital assets, which include CBDCs, stablecoins, tokenization of securities and NFTs.
"The energy and innovation in Asia for digital assets enterprises is high," he said. "The conference allowed me to meet with many investors and industry partners to drive awareness of our Australian dollar-backed stablecoin."
As many speakers attested, game-changing opportunities are afoot for fintech with regards to business growth. True to the conference's theme "Redefining Fintech," the combination of artificial intelligence and Web3 technologies are revolutionizing every aspect of business.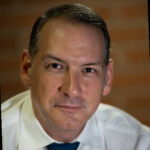 Dave is a journalist whose work has appeared in more than 100 media outlets around the world, including BBC, National Post, Washington Times, Globe and Mail, New York Times, Baltimore Sun.
Introducing 'BeeTech': How commercial beekeepers are using tech to protect honeybee populations
Humans rely on bees to pollinate crops that produce the global food supply and studies show that bee populations are sharply decreasing — these experts are looking to AI for a solution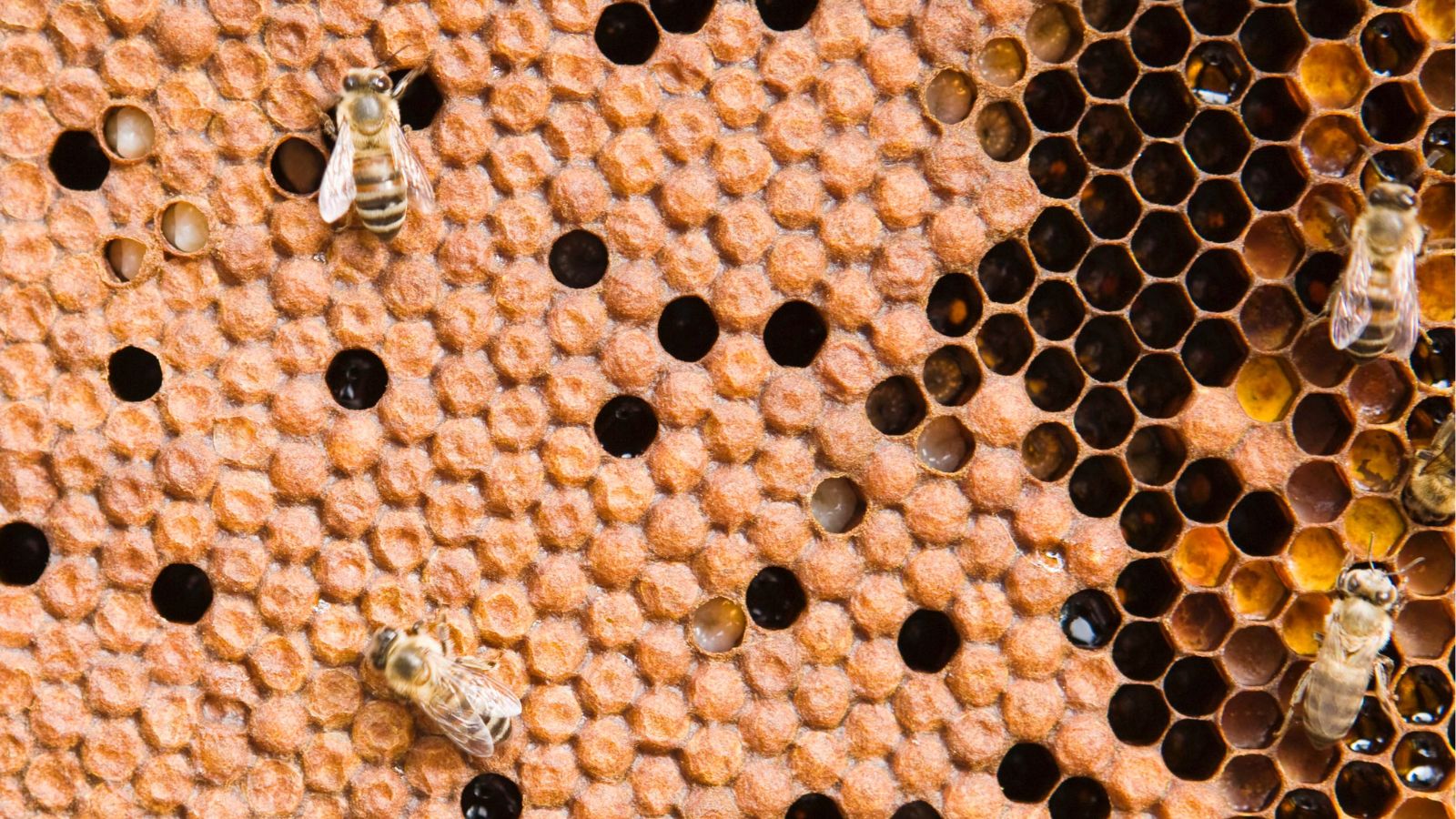 Bees around the world are at risk of extinction.
And the tech industry is part of the problem.
For almost two decades the public has heard sharp, increasingly urgent warnings about declining bee populations, usually with reminders that humans rely on bees to pollinate crops that produce the global food supply.
In fact, 90% of the world's supply of food comes from just 100 crops and 71 of those rely on bee pollination. So, it stands to reason that big declines in bee populations equals big trouble for people, especially with an anticipated global population of nearly 10 million people by 2050. We've got more mouths to feed and fewer bees to help do it.
Bee populations have been under pressure for a variety of reasons this century: including pesticide use, which can damage their immune systems, habitat loss, monoculture agriculture, climate change, disease, and parasites, amongst other issues. For bees, it's truly a perfect storm of problems.
After years of (mostly) indifference, venture capitalists in the tech industry have started funding organizations looking to provide technological solutions to declining bee populations, particularly those managed by commercial beekeepers.
Beewise ($120 million USD to date) and BeeHero ($64 million USD to date) are two of the larger recipients of the recent wave of venture funding.
Israel-based Beewise makes climate-controlled, solar-powered, robotic beehives using AI that include persistent bee monitoring. The technology is designed to help beekeepers manage their hives, not replace them entirely. Over four years, Beewise technology has reduced 'Colony Collapse Disorder (CCD)' from 35% to 8% in the hives it manages.
CCD is a phenomenon that primarily affects honeybee colonies, leading to the sudden and unexplained disappearance of worker bees from the hive, which can result in the collapse of the colony. CCD has resulted in variable declines in various countries, but the numbers have ranged from approximately 25-40% over the last two decades.
As Beewise CEO Saar Safra told Forbes:
"We're losing honeybee colonies at an unprecedented rate globally. Just 40 years ago, the annual colony loss rate was a mere 3%. Today, it's more than 35%. When this rate surpasses 50%, the world will be unable to sustain the bee population."
California-based (but Israel-founded) BeeHero offers what it has termed "Precision Pollination" technology. The AI-enabled offering uses sensors to monitor and manage pollinators (not just honeybees but primarily honeybees). BeeHero creates data on bee activity, hive health, and environmental conditions in real-time. This enables farmers to maximize crop pollination and improve crop yields and quality.
These are two promising organizations in the growing 'BeeTech' space — but they're just the start.
In an intriguing use case, Massachusetts-based biotechnology company Greenlight Biosciences has developed an anti-mite RNA technology similar to the one that underpinned Pfizer's COVID-19 vaccine. While the technology remains nascent, it could eventually enable targeted attacks on the dramatically named 'varroa destructor' mites, which can wipe out entire hives. These mites remain one of the main culprits in honeybee population declines.
Enterprise-level technology companies are also putting money and focus behind bees, if from a slightly different angle. Google and IBM are working with Free Range Beehives, an organization that offers contracted honeybee hive management services. Free Range Beehives cares for beehives on corporate properties and delivers employee engagement programs to company employees as part of their service. It's a feel-good initiative for company leaders and employees, even if it may not address the bee population issues at scale. After all, who doesn't want to save the bees? Especially the ones that make honey.
Saving commercial honeybees may mean harming native and wild bees
This is where it's important to understand there may be unintended consequences to focus on saving commercially managed honeybees. The majority of bee-saving technologies are targeted towards these commercial businesses today. That's why they're focused on honeybees and not native and wild bees.
There are over 1,000 species of wild bees in North America alone. By definition, wild bees don't have beekeepers looking out for their welfare, despite their critical role in pollinating everything from apples, blueberries, strawberries, and raspberries, to tomatoes, peppers, and cucumbers.
In fact, wild bees are the pollinators of the majority of plants. That's why more of our efforts need to go towards their welfare, according to conservation biologist Sheila Colla, Associate Professor at York University.
In an interview with Rewilding Magazine, Colla outlined the problem:
"The number one threat to our native bees right now, for the ones that are at risk of extinction, is introduced diseases from managed bees from our agricultural system. We don't have good data sets for the over 1,000 species of native bees, but we expect at least a quarter are at risk of extinction."
Dr. Alison McAfee is a bee researcher at the University of British Columbia. She expanded on the issue in a piece for Scientific American:
"High densities of honeybee colonies increase competition between native pollinators for forage, putting even more pressure on the wild species that are already in decline. Honeybees are extreme generalist foragers and monopolize floral resources, thus leading to exploitative competition — that is, where one species uses up a resource, not leaving enough to go around."
The (tech-enabled) future of all bees
This isn't a pure black and white issue, however.
Healthy honeybee populations are critical to our collective food supplies. The tech industry's response to their decline is an important, if imperfect, step towards securing the future of all bees and our food supply. Today's commercially-focused honeybee technology may evolve into tomorrow's broader solution for wild populations.
For example, the U.K. grocery giant Tesco and the WWF (World Wildlife Fund) have partnered with the tech startup, AgriSound, to deploy its insect monitoring device, Polly, across apple orchards in the hopes of benefiting all bees, wild included.
The small, unobtrusive Polly devices are designed to attract a range of pollinators like wild bees. The data from the devices will enable farmers to "measure the change in pollinator numbers over time, helping to evaluate the benefits of farm level interventions to boost pollinator numbers, helping to enhance biodiversity and reduce the need for artificial fertilizers or pesticides."
So, that's one solution that is actually targeting wild bees.
And it may tell us about the future of tech-enabled conservation.
The solution for all bees – including honeybees, bumblebees, and all the other species, both commercially raised and wild – may lie in technology, especially when multiple stakeholders come to the table.
It's possible to imagine a future where a variety of bee-preserving technologies are embedded in both commercial and wild environments, funded by both public and private stakeholders, and serve as key tools in ensuring healthy bee populations of all kinds.
The question is how fast can we get there – and what will we lose in the meantime?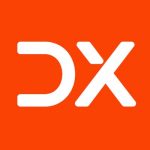 DX Journal covers the impact of digital transformation (DX) initiatives worldwide across multiple industries.
How to live forever: the longevity industry ramps up
The growing longevity industry may be on the verge of extending our lifespans by years or decades. Here's an overview of the future of your health. Assuming it's not just tech industry hype.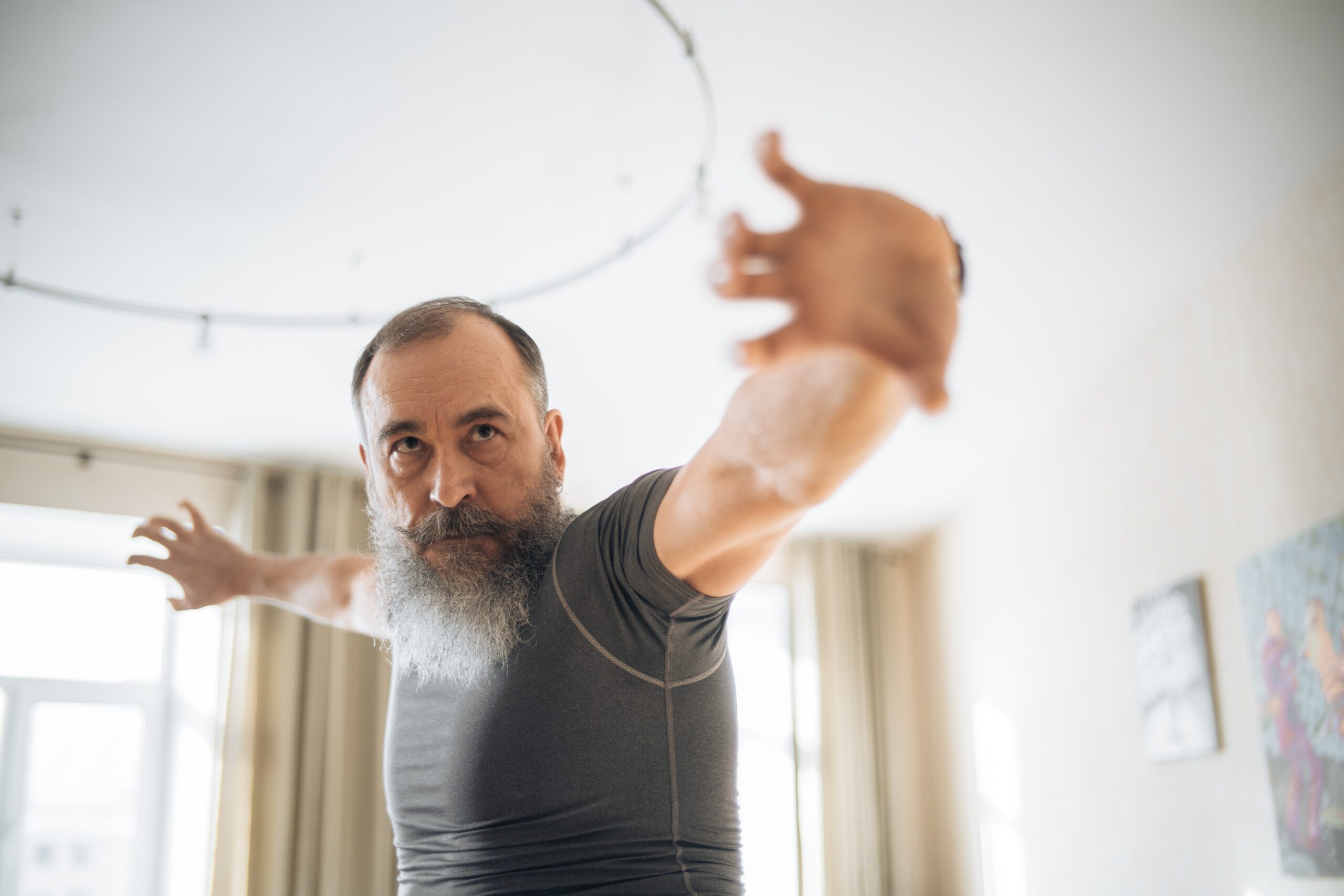 On September 3, Peter Diamandis sent out this provocative little tweet:
https://x.com/PeterDiamandis/status/1698426443796038043?s=20
In a way, it's encouraging: ditch the late-night deep-dish pizza, log an extra couple of miles on the treadmill, and voila — you can comfortably expect a much, much longer life than you're probably anticipating right now.
But is there any truth to the claim?
Diamandis is well known in tech circles — maybe most notably as the Founder & Executive Chairman of XPRIZE, which offers global crowdsourcing innovation challenges, and the Executive Chairman & Co-Founder of Singularity University, which delivers executive educational programs and business consultancy services.
Diamandis is also deeply involved in the rapidly growing 'longevity sector.' For example, he's also the President of Vaxxinity which has a mission to "Democratize health by pioneering the third biologic revolution."
You'd be forgiven if you're confused about what that means.
You'd also be right to be suspicious, as Diamandis has a checkered past on related issues. As MIT Technology Review reported, back in 2021, Diamandis hosted a conference only to see it turn into a COVID-19 super spreader event. His response was to launch a subsequent webinar to calm attendees, where they were reportedly offered "fraudulent COVID-19 treatments, from injectable peptides to amniotic fluid."
So, yes. Consider the source.
Still, there might be something there. There are billions in venture capital now pouring into the industry, with a high of over $6 billion allocated to firms in 2021. There's also something intuitive about the idea that as medicine and technology improve, and we gather more evidence about protecting our health, our lifespans will get longer. That's been the general trajectory of the human race for hundreds of years now. In many western countries, human lifespan has roughly doubled over the last two hundred years.
Why would things stop now?
What is the longevity industry?
Fundamentally, the longevity sector is new enough (it's less than a decade old) and poorly understood enough to be the subject of a debate about what it actually is. The most common way to describe it is a sector that is focused on extending human lifespan — or human healthspan, depending on who you talk to or what company is being hyped.
The real confusion hits when you get to the details.
The longevity industry incorporates multiple poorly understood sectors like biomedicine and biotech, geroscience (effectively, the study of the risks of aging), and agetech (which addresses the needs of aging people). Recent advancements in AI are also part of the reason the sector is suddenly so intriguing. They may unlock some of the exciting possibilities of human healthspan expansion.
This is probably a good place to make the distinction between lifespan and healthspan. Lifespan is fairly obvious. But healthspan refers to the period of time someone can live without suffering from chronic or debilitating disease. Live to 87 while golfing, traveling, and living your best life until the day you die? Great. Live to 95 but spend the last 20 years of your life being shuttled in and out of hospitals? Less great.
The longevity industry is looking beyond both of these horizons. Prognosticators like Diamandis are forecasting the ability for humans to live to the age of 120, 130, or even longer with healthspans that extend just as long.
How big a leap is this longevity movement from where we are today?
If you've been tracking the digital transformation of the healthcare sector, the longevity movement may seem a bit far-fetched.
The stories of modern digital health tend to be focused on more prosaic issues: the efforts to digitize health records, the struggle to share information across health care providers, and the privacy implications of both.
We have seen advances in cancer treatments, telehealth, and considerable focus on what digital healthcare delivery can do for rapidly aging populations around the world.
But the narrative has not focused on 'moonshot-style' health outcomes.
However, there has been a simultaneous and significant shift going on amongst innovators and scientists in the healthcare industry, as Deloitte noted:
"We are beginning to see a paradigm shift from disease-focused treatments to those that address the underlying mechanisms of aging, biological systems, and wellness. In fact, a growing community of scientific researchers believe they have the tools to extend healthy human life, transforming health care as we know it today."
This reframing of the opportunity could be the significant unlock for longevity. Global spending on healthcare runs to about $9 trillion USD which feels even bigger when you see it with all its attendant digits: $9,000,000,000,000.
This is about 11% of the total GDP of all nations on Earth.
If the focus of that spending shifted primarily to eliminating the underlying causes of aging and disease instead of treating them, what would that mean for the future of the longevity industry — and the lives of everyday people?
Retro Biosciences & other notable companies that may extend your life — and health
In 2022, a company called Retro Biosciences emerged with $180 million in venture capital and a mission to 'add 10 years to the healthy human lifespan' by 'focusing on the cellular drivers of aging to design therapeutics eventually capable of multi-disease prevention.'
MIT Technology Review then revealed that all Retro Biosciences' money came from Sam Altman, the CEO of OpenAI, which created ChatGPT.
Retro Biosciences is a useful analog for many longevity companies. It's extraordinarily capital intensive and its timeline to commercialize and scale its outputs is much longer than many investors could tolerate. This is especially true, given the need for regulatory approvals for some of the potential treatments or products that would affect human health.
As Samuel Gil, Partner at JME Ventures told TechCrunch: "The main challenge of the space is that the most audacious approaches and products have to be clinically tested in large samples of the population for very long periods of time."
But Gil is ultimately a longevity optimist: "Although the target market for most products is still very niche at the moment, I do believe that they will go mainstream in the medium term. The opportunities are endless, as the space is only getting started now and will infiltrate all aspects of our life in the next five to 10 years."
Retro Biosciences is one of a handful of notable new companies focused on longevity. Others include the Jeff Bezos-co-founded Alto Labs, which seeks to reverse disease, injury, and disabilities through cellular rejuvenation programming; Juvenescence, which is developing therapeutic interventions that will enable people worldwide to live longer, healthier lives; and Unity Biotechnology, which is developing medicines to slow, halt, or revere diseases of aging.
Ultimately, there are real reasons to be very cynical about big claims coming out of Silicon Valley, especially those that haven't been proven out. But expanding human longevity and healthspan is one of tech's more noble missions. And that could kick off a new era of human flourishing, both physically and financially.
To wit: Christian Angermayer, Founder of Aperion Investment Group, told TechCrunch that while there are no current products in-market that have been proven to delay aging, once there are, everything will change.
"Once the first ones are proven in a clinical trial, we expect that to go from zero to a trillion-dollar industry within a decade. It will be that fast."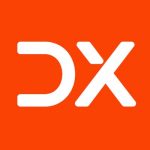 DX Journal covers the impact of digital transformation (DX) initiatives worldwide across multiple industries.