Putting the 'smart' into smart homes: Using QA for connected ecosystems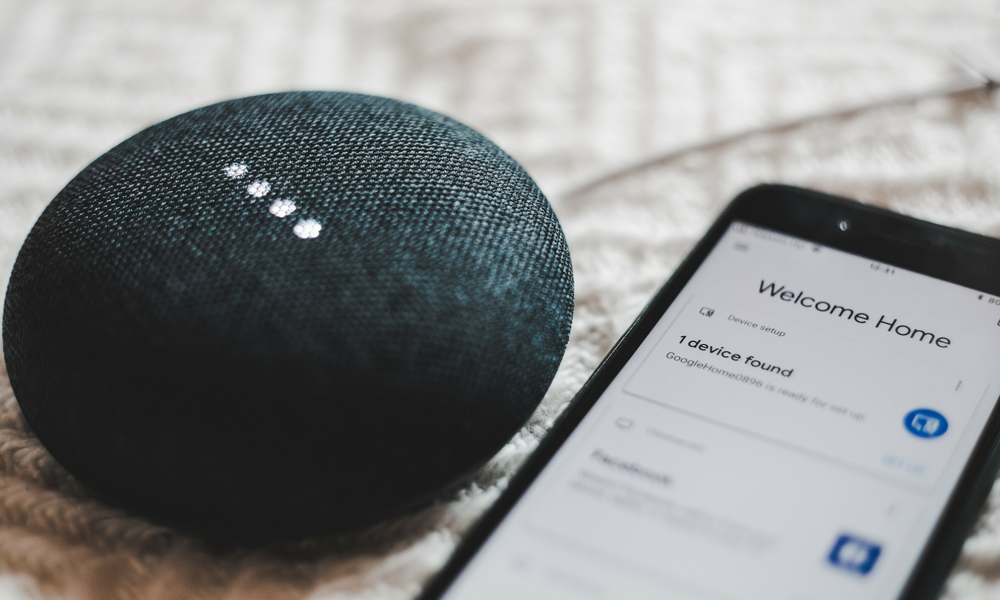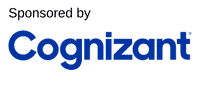 By: Karthikeyan Murugesan
A few years ago, the phrase "smart home" might have conjured up the image of a few people (most likely Ph.D.'s) on leather couches reading philosophy or theoretical physics, with a backdrop of fully stocked bookshelves. Today, we know a smart home has nothing to do with intellectual pursuits – and maybe more to do with bookshelves that know what the homeowner likes to read.So, what is a smart home, and what makes a home smart? Is it the numerous devices that mutually communicate via a network? Is it the autonomous systems, such as Alexa or Google Home, that analyze data to make pertinent decisions? Or is it a combination of both?
Related: Stepping into digital with IoT – 14 Case Studies
The answer is "none of these." A home full of connected devices is not a smart home. A home is smart only if it makes living in it easier, safer and more fun. The "smart" element is the collective experience made possible by the coming together of various parts in the home of connected devices.
So if sensor-based devices, such as thermostats or lighting controllers or TVs, don't behave as they should, then they don't qualify as "smart." For instance, the smoke detector in a smart home should set off the fire alarm as soon as it detects smoke, and even trigger an emergency call through a nearby smartphone while transmitting a video snippet of the situation to the emergency officer. If it doesn't, the fallout could be serious – beyond the erosion of customer trust. So how can enterprises ensure their smart home solutions won't fail them or their customers?
From 'Working Features' to 'Fitness of Use'
Let's take a moment to understand why traditional QA approaches don't work here. There's inherent complexity in an ecosystem of connected devices, or what we know as the Internet of Things (IoT), where every device functions in conjunction with every other device. Ensuring the quality of one such device depends on all the other devices in the ecosystem – a task that's way too convoluted for a traditional quality assurance (QA) approach.
[Download]: Stepping into digital with IoT – 14 Case Studies
The answer lies in a smarter QA strategy that goes beyond the technical or functional aspects of ensuring customer experience with respect to real-world scenarios. Such a strategy needs to take into account the entire process, including the stimulus, the environment, the call to action and the required end result. It needs to validate not only whether features work but also the wider and broader aspect of whether they're fit for use.
From Working Hard to Working Smart
Our work with a leading energy and utilities company in the UK illustrates this strategy for ensuring a smart home solution. Our approach incorporates the following mandates:
Devices should talk: The basic feature of an IoT-based ecosystem is its connectedness – several smart devices mutually communicating to get other devices in the ecosystem operating in a certain situation, or what we call interoperability. For us, the first step toward ensuring a smart home is validating the interoperability of a given environment.
Devices should respond: Smart devices in a smart home need a stimulus to respond as they should. For example, a fire alarm should go off only when there's a fire. Ensuring the quality of a fire alarm wouldn't be possible without a fire situation. Would that mean testers now have to risk their lives?
Devices should act independently: Not quite. This is where QA for smart homes leaps traditional boundaries to become smarter. The stimulus that needs to come from a situation or a human action can be substituted by smart test machines that eliminate the need for human intervention.
We simulated the home automation solution in a test lab to ensure the right behavior and the interoperability of the connected system. We also eliminated human intervention with our automated testing robot TEBOT, which mimics human-to-device interaction. The result: a fully automated, pay-as-you-go QA service, resulting in 50% faster releases, and the client's smart home app being ranked number one in the iOS Store in the region.
[Download]: Stepping into digital with IoT – 14 Case Studies
The Extra Mile
Endeavors to make QA smarter go a step beyond automation and simulation. To be truly adept at handling the validation requirements of complex, interconnected ecosystems – and build in the right quality, the first time – QA needs to be collaborative, and it needs to be orchestrated so that tools and resources can be rapidly commissioned as needed to drive faster releases.
This article originally appeared on the Digitally Cognizant Blog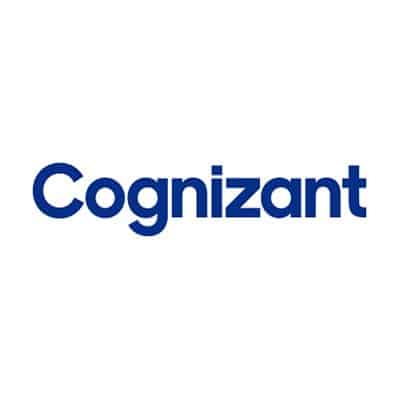 Cognizant (Nasdaq: CTSH) is dedicated to helping the world's leading companies build stronger businesses — helping them go from doing digital to being digital.
Will you be able to hear a deceased loved one's voice through Amazon's Alexa? 
A new voice assistant feature is raising eyebrows over potential applications.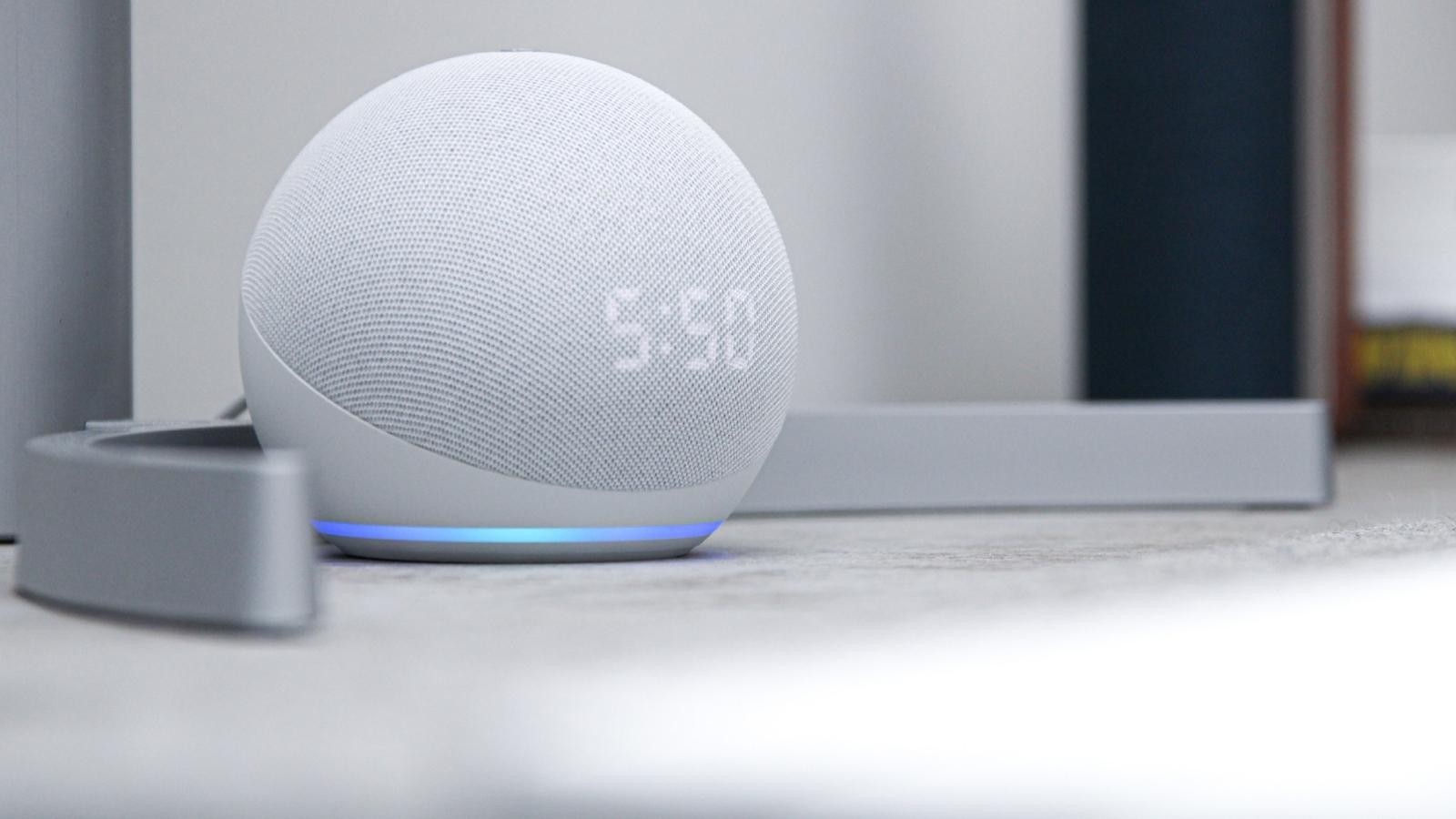 Talk about straight-out-of-science-fiction.
The promise? "Make the memories last." The plan to get there? "Ambient Intelligence."
At their annual re:MARS conference, Amazon's Senior Vice President and Head Scientist for Alexa, Rohit Prasad announced a new voice assistant feature that's raising eyebrows — and inviting questions about (potentially harmful) applications outside of its intended purpose.
The company is developing a feature that will allow Alexa, Amazon's digital assistant, to mimic the voice of anyone it hears — using less than a minute of provided audio.
"The way we made it happen is by framing the problem as a voice conversion task and not a speech generation path," he explained. "We are unquestionably living in the golden era of AI, where our dreams and science fictions are becoming a reality."
The example used to explain this new feature involved a child asking "Alexa, can grandma finish reading me the Wizard of Oz?" Once Alexa affirmed the command, her voice changed. As mentioned above, Amazon wants to "make the memories last," especially after COVID-19, where "so many of us have lost someone we love," Prasad added.
While these examples — alongside applications like helping those with speech impediments — are Amazon's primary goal with this development, it's not hard to see potential abuse and security concerns of this feature. For starters, politically-aligned/motivated deep fakes. There's also, as CNET pointed out, an ethics issue about the rights of the deceased's voice — specifically, how long it can be kept on a device or company server.
What is ambient intelligence?
AI, the underlying technology used here, has been around for a while. Prasad explains ambient intelligence this way:
"Ambient intelligence is artificial intelligence [AI] that is embedded everywhere in our environment. It is both reactive, responding to explicit customer requests, and proactive, anticipating customer needs. It uses a broad range of sensing technologies, like sound, vision, ultrasound, atmospheric sensing like temperature and humidity, depth sensors, and mechanical sensors, and it takes actions, playing your favorite tune, looking up information, buying products you need, or controlling thermostats, lights, or blinds in your smart home."
He elaborates that Alexa is made up of over 30 machine learning systems that can each process different sensory signals. Ambient intelligence is the path that leads to generalizable intelligence (GI). Now, while this sounds like something out of a movie where robots take over the world, according to Prasad there are three key attributes of GI:
Accomplish multiple tasks
Rapidly evolve to ever-changing environments
Learn new concepts and actions with minimal external human input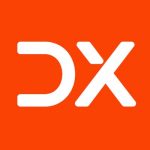 DX Journal covers the impact of digital transformation (DX) initiatives worldwide across multiple industries.
5 technologies and ideas featured at Collision to explore further
The biggest question? Will there be widespread adoption.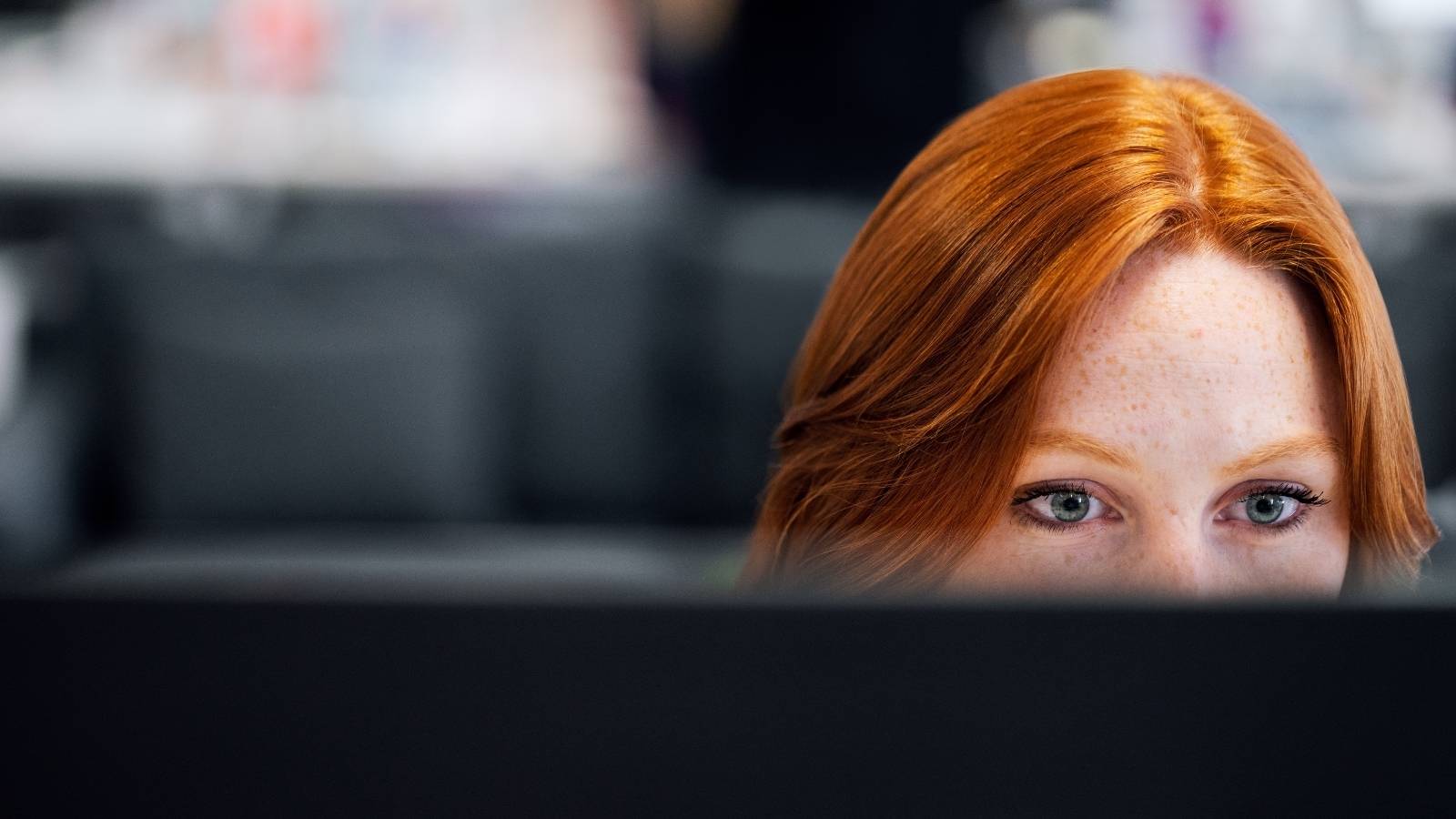 After two years of virtual conferences, Collision returned to Toronto, where more than 35,000 attendees took in sessions with industry leaders, listened to startup pitches, and, of course, networked as much as possible.
Was almost every technology under the sun featured in some way at Collision? Yes. Were there still some ideas that seemed to pop up a little more frequently than others? Also yes.
The primary idea surrounding most of these technologies was adoption. They might be heavily theorized or even actively used by a small minority, but the issue of widespread adoption is still up for debate.
Here are 5 technologies and ideas featured at Collision 2022 that you need to know and explore further, as they continue to dominate the digital transformation conversation this year (and beyond).
Web3
With cryptocurrency taking a nosedive and the metaverse becoming an increasingly buzzed-about concept (more on this below), many people are looking at web3 with either confusion or skepticism.
For starters, web3 is essentially the third generation of the internet. While the first iteration was mainly just static pages the audience consumed, the second generation of the internet was where large conglomerates took over — e.g. Facebook and Google. These companies control your data. Web3, however, is based on a principle of decentralization and blockchain technology. (Here's a really good explainer!)
That said, web3 is still a work in progress. Much like cryptocurrency and the metaverse, it has plenty of critics who aren't yet ready to fully dive in, and are simply tip-toeing around and learning more.
Blockchain (and Cryptocurrency)
Yes, cryptocurrency hasn't had the best 2022, but there are still lots of believers in digital currency. And while blockchain has a wide variety of applications, its most-cited use is with cryptocurrencies, where transaction records are maintained.
If you're looking for an explanation of blockchain, Deloitte challenged itself to explain the original intent of the blockchain in fewer than 100 words:
You (a "node") have a file of transactions on your computer (a "ledger"). Two government accountants (let's call them "miners") have the same file on theirs (so it's "distributed"). As you make a transaction, your computer sends an e-mail to each accountant to inform them.
Each accountant rushes to be the first to check whether you can afford it (and be paid their salary "Bitcoins"). The first to check and validate hits "REPLY ALL", attaching their logic for verifying the transaction ("proof of work"). If the other accountant agrees, everyone updates their file…
This concept is enabled by "Blockchain" technology.
Aside from its use in cryptocurrency, blockchain can be applied to a wide variety of multi-step transactions. For example, managing a supply chain, contracts, and even your data.
Metaverse
You've likely come across the idea of the 'metaverse' in the last 6 months or so — especially after Facebook announced its rebrand to 'Meta.' In doing so, the company emphasized its new focus on the metaverse, a catch-all term for virtual worlds, VR, and AR, as this Verge article explains.
The primary interest in the metaverse lies in the retail, gaming, and entertainment sectors. Some examples of activities include shopping at virtual malls, buying digital art (ie. NFTs), buying digital land, and taking part in immersive learning. Many proponents of the metaverse see the future of the infrastructure as being a world that closely mimics the real one — though plenty of questions and myths remain. For example, security, privacy, and even the actual comfort and cost of the necessary headsets.
AI
Artificial intelligence has been a DX buzzword for a number of years now, but it's still playing a key role.
On June 22, Canada's Minister of Science, Innovation, and Industry François-Philippe Champagne announced the launch of the second phase of the Pan-Canadian Artificial Intelligence Strategy — thanks to an investment of more than $443 million committed in Budget 2021.
This phase will, according to the press release, "seek to bridge world–class talent and cutting-edge research capacity with commercialization and adoption to ensure that Canadian ideas and knowledge are mobilized here at home."
Ultimately, the goal is responsible adoption and commercialization of AI across Canada's economy, while enhancing the country's research and talent pool. As this piece from Policy Options explains, "Much of the untapped potential of AI lies not only in the development and scaling of AI startups but also in its adoption beyond the tech sector." They go on to explain that AI, being a "general-purpose" technology, has potential across all economic sectors — and can be a factor in building back the economy post-pandemic.
Quantum Computing
Quantum computing is actually one of those ideas that can be difficult to explain and/or wrap your mind around, but it is moving quickly toward commercial viability.
In the eyes of those hyping it up, it's going to tackle global warming, revolutionize pharmaceutical drug development, and be a gamechanger for the chemicals industry.
Simply put, as TED Fellow Shohini Ghose explains in the following video, "a quantum computer is not just a more powerful version of our current computers, just like a lightbulb is not a more powerful candle." In fact, it's something else entirely, based on deeper scientific understanding and quantum physics.
While quantum computing is still in its experimental/developmental phase, it's definitely an emerging science to keep an eye on.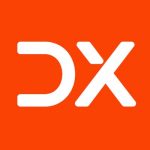 DX Journal covers the impact of digital transformation (DX) initiatives worldwide across multiple industries.
Collision returns to Toronto with more than 35,000 planned attendees
Nicknamed 'The Olympics of Tech," Collision 2022 is back live after two years.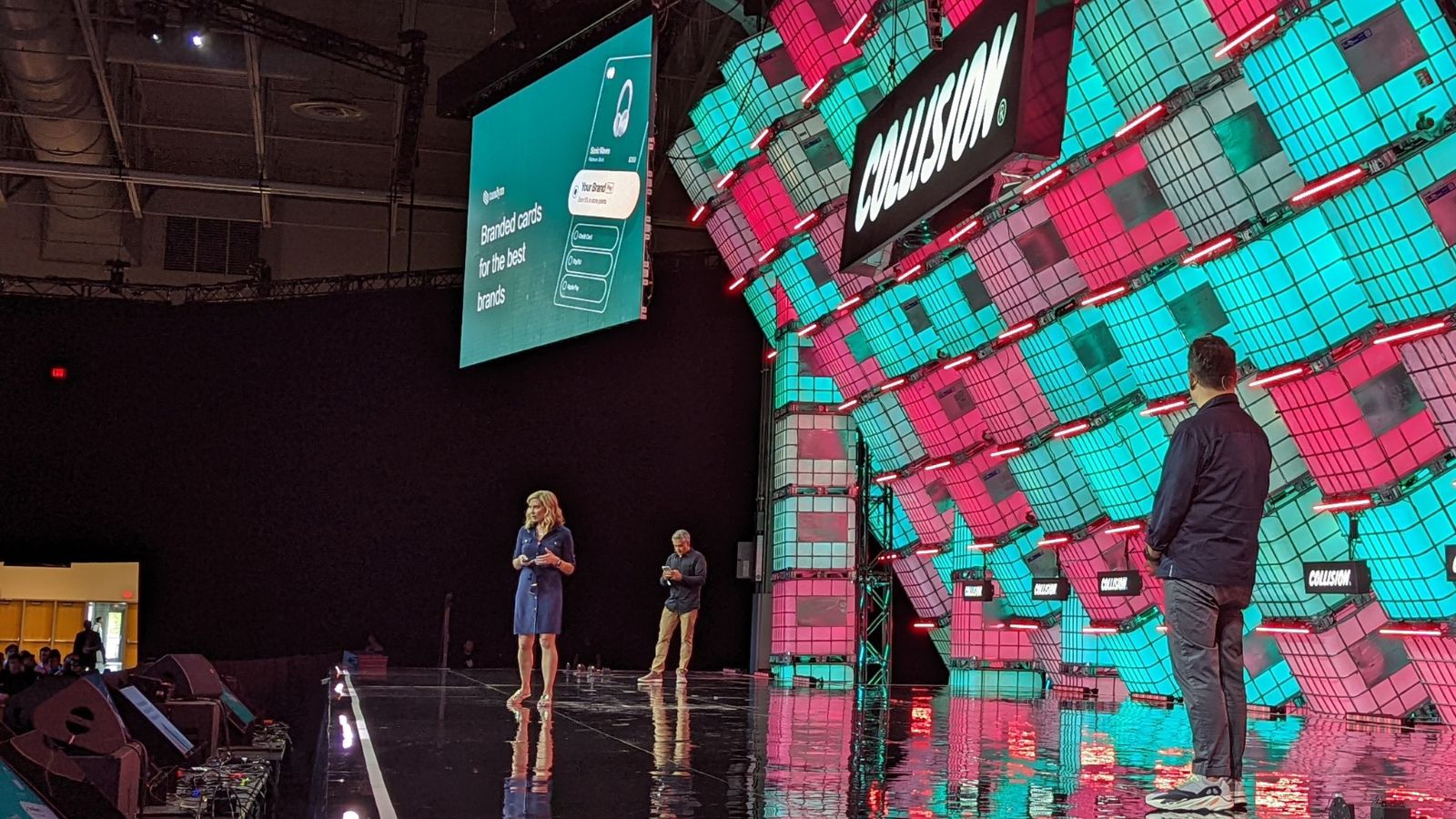 It's been called "The Olympics of Tech."
More than 35,000 attendees, 1,250+ startups, and 800+ investors are converging on Toronto for a now-sold-out Collision 2022 — back live for the first time in two years. 
North America's fastest-growing tech conference takes place June 20-23 at Toronto's Enercare Centre. It is part of a series of technology conferences that include Web Summit in Europe and RISE in Hong Kong.
Welcoming attendees back after the 2020 and 2021 virtual editions of the conference, Paddy Cosgrave, founder and CEO of Collision & Web Summit said, "I just can't tell you how excited I am to be back," before introducing Toronto mayor John Tory.
"The numbers of people that come to this conference demonstrate the eagerness that everyone has to be together after a long pandemic," said Tory. "It speaks to the impact of Collision itself, that so many people are here."
"You come because you think it matters," he continued. "And we have to make it matter. We have to make it make a difference — not just with respect to technology."
Tory then outlined why Collision is right at home in the city of Toronto: "This is one of the fast-growing tech conferences in the world, for a reason, and there is a reason that Toronto is hosting it."
"If you'll forgive me a moment of truthful immodesty, we have cemented ourselves as a global hub for technology and innovation," said Tory, before welcoming attendees to explore the city and see what it can do for their businesses.
"You can be part of this Toronto success story."
Collision kick-off
Led by co-hosts Sunil Sharma (Managing Director of Techstars Toronto) and Casey Lau, opening night featured an impressive lineup of speakers from a range of sectors. Guests included: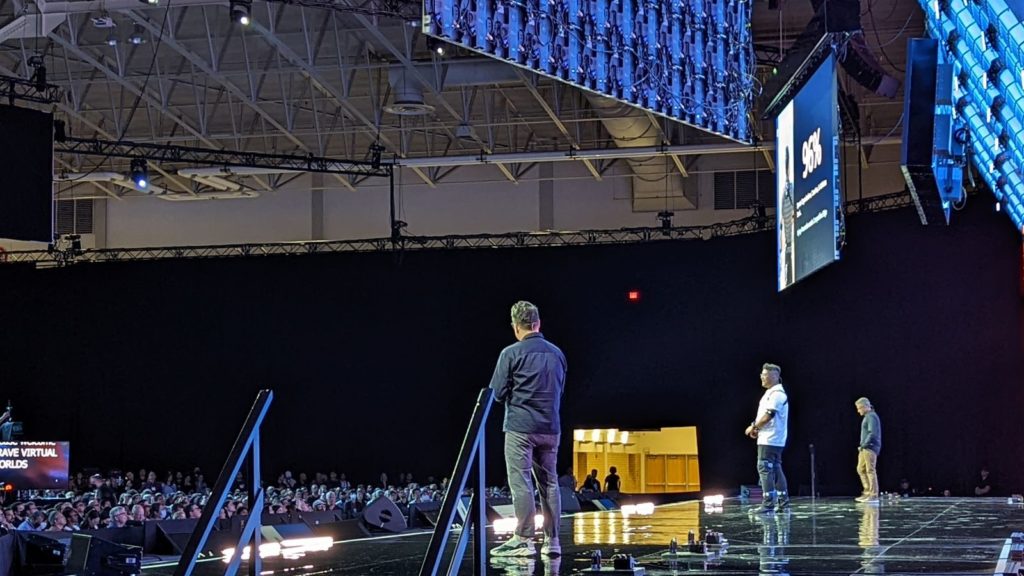 To warm up the audience, however, a series of breakout startups presented their pitches, as a preview of what's in store for attendees this week. Eight startups, three of which are Indigenous-owned (see asterisks), came to the stage. Startups featured were:
Collision and the state of the world
Collision is coming back at an interesting, particularly volatile time for the global economy and tech market. Inflation has skyrocketed, and the costs for everything from basic groceries to buying a car or home has led to a tremendous feeling of uncertainty.
For starters, recent weeks have seen the cryptocurrency market crumble, with even long-term investors starting to think of exiting the space. CNBC recently reported that the price of bitcoin fell more than 9% in 24 hours to $18,642.22, as of about 2 p.m. ET on Saturday, June 18.
Venture Capitalists have been pouring money into startups throughout the pandemic, at what we can now call an unsustainable level. The result? Overvaluation — a big risk to employees, as one CEO wrote for Forbes.
Ultimately, there is an air of optimism coming from Collision, where an enthusiastic and packed crowd were eager to kick off the event.
Agenda
Attendees will be able to choose from an absolutely massive selection of sessions, across several tracks and curated lists of sessions.
With the aforementioned crypto crash at the top of many minds, the crypto track, featuring sessions like Mass Adoption: Crypto's next challenge and How to regulate cryptocurrencies, is sure to be popular.
Those interested in startups can look forward to sessions like How Calgary is winning the global talent competition, How to recession-proof your startup, and 3 big mistakes founders make when building early-stage tech teams, among others.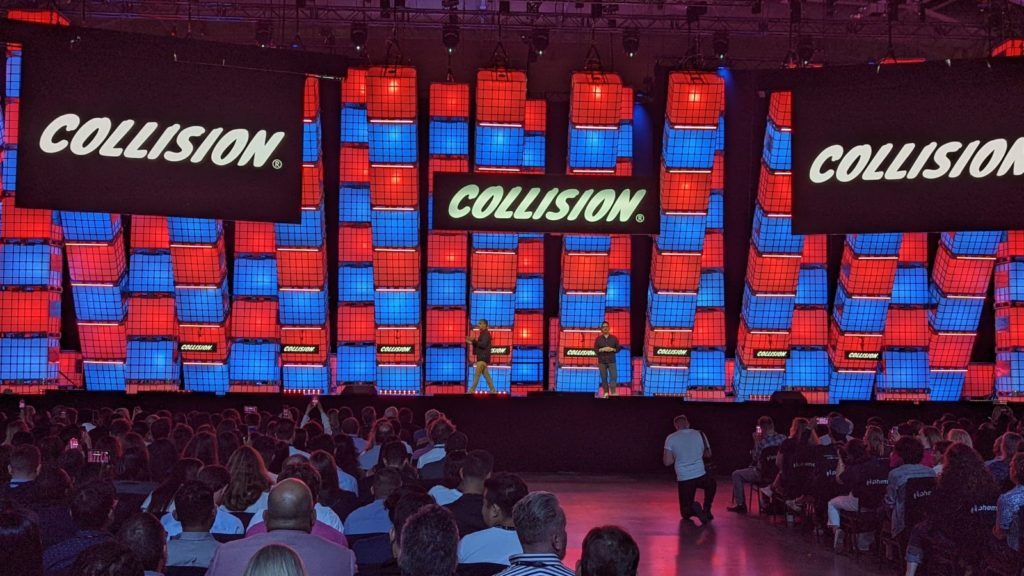 Want to follow along with all the action from outside the sold-out event? Follow Collision on Twitter, Facebook, LinkedIn, Instagram, and YouTube. Look for the official hashtag, #CollisionConf.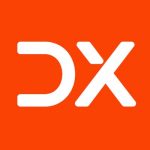 DX Journal covers the impact of digital transformation (DX) initiatives worldwide across multiple industries.