Q&A: Thomson Reuters Canada's Dr. Khalid Al-Kofahi on applying AI to business challenges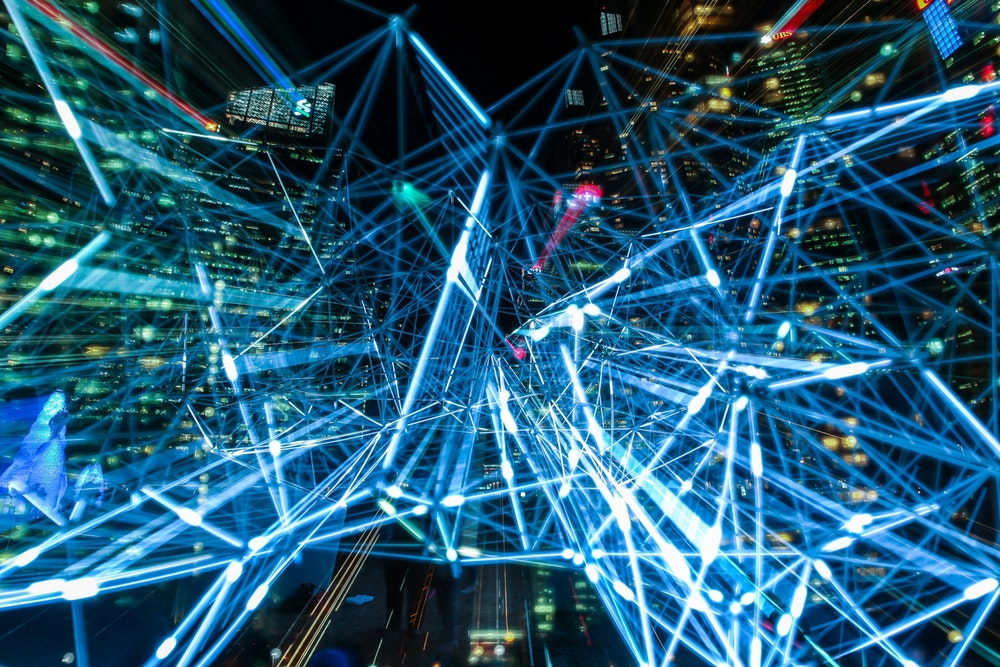 Artificial intelligence is impacting on a range of businesses and professions, moving from something niche to an activity that is part and parcel of everyday operations. Dr. Khalid Al-Kofahi, of Thomson Reuters, provides some insights.
Dr. Khalid Al-Kofahi is a leading artificial intelligence expert and the Vice President of Research and Development at Thomson Reuters Canada. Dr. Al-Kofahi heads up the company's corporate R&D work globally and he leads its Toronto-based Centre for AI and Cognitive Computing.
Dr. Al-Kofahi has expertise in applying AI to help Thomson Reuters' global customers unearth key information that help to solve their business challenges. Al-Kofahi has developed AI algorithms that have transformed the way professionals carry out their jobs.
To understand how AI is reshaping businesses activities, DX Journal caught up by Dr. Khalid Al-Kofahi.
Digital Journal: How important is artificial intelligence becoming for business?
Khalid Al-Kofahi: I don't look at Artificial Intelligence (AI) and Machine Learning (ML) in terms of a degree of importance – they are. I think of them as critical for medium and large businesses, regardless of their sectors.
AI and ML technologies are either necessary to optimize how businesses create and deliver value to their customers or part of the value proposition itself. In my opinion, businesses with a large digital footprint fall into the second category.
For example, in the information industry AI is necessary for content aggregation, enhancement, organization and delivery – at scale. AI-enabled applications deliver content, data and insights to knowledge workers within the context of their tasks and often personalized to customers' preferences.
And the figures speak for themselves: McKinsey & Company expects global economic impact of AI to be between USD $7.1 trillion to $13.1 trillion by 2025. In Canada, AI is expected to add an additional CAD $636.1 billion to the economy by 2035, according to Accenture.
DJ: Which types of sectors are set to see the greatest AI growth?
Al-Kofahi: The obvious ones are healthcare, education and transportation. Beyond that and in industries closer to my lines of business, the financial sector has been an early adopter of AI technology and I expect the growth trend to continue, if not accelerate. The tax and accounting industry will see the biggest disruption.
Not necessarily at the job level, but at the task level (e.g., within audits). Businesses – across sectors – operate in increasingly more complex regulatory environments, thus driving demand for AI-enabled applications to help them understand and comply with relevant rules and regulations. This, for example, was the driver for our most recent product, Data Privacy Advisor, which we developed jointly with IBM Watson to help data privacy professionals stay on top of those ever-changing regulations, keeping their organizations compliant.
DJ: What types of things can businesses do with data analytics?
Al-Kofahi: Every organization accumulates data and the trick is understanding how it can be leveraged for business advantage. The right data analysis can unlock business critical insights such as customer buying habits or even anticipating a fault in your machinery before the error even occurs, preventing costly repairs and downtime.
For example: let's say a Toronto-based retailer wants to open an outlet in Calgary. By gathering information from existing customers – including preferences, age ranges, socio-economic groups and spending habits – the company can run an analysis and create a general profile of those most likely to purchase at their retail shop. These profiles can be compared and analyzed against demographics in Calgary to pinpoint locations where there is a high concentration of likely customers. Ultimately, leveraging data this way helps to inform a company expansion plan.
DJ: What advantages does AI hold for the legal sector?
Al-Kofahi: The legal industry – despite its rather conservative business model – has been one of the biggest beneficiaries of AI technologies (relative to its size) and it will continue to provide fertile ground for AI scientists and engineers to have an impact. Did you know that the first commercially available search engine that deploys probabilistic rank retrieval was developed in the legal sector back in 1993? I have been developing AI and ML enabled applications for the industry since 1995 and found the sector to be extremely rich ground for AI.
The reason law is so interesting to AI researchers is that it touches upon all aspects of personal and business worlds. You have rules and regulations that govern acts and transactions. Some of these rules have been codified, others are still subject to a significant degree of interpretations. This challenge makes it interesting to natural language processing and knowledge engineering and reasoning.
Attorneys and judges often think by analogy, applying the same legal principle to many factual situations. This makes legal research a particularly interesting and challenging problem. But the rules (law) change over time through legislation and supersession and the technology needs to adapt accordingly. The adversarial nature of the law raises sentiment and polarity to a whole new level. The language you find in case law can be about childcare, medical malpractice, contracts, personal finance, tax obligations, which makes this one of the most interesting problems for NLP researchers.
These are just some examples of where AI and ML are already having a significant impact on the practice of law. Other opportunities include those focusing on reducing the cost and complexity of the law – including online dispute resolution systems, contract review, eDiscover and so on.
DJ: How about a different field, like journalism?
Al-Kofahi: AI can deliver huge advantages to journalists and we're already seeing the results in our company's own news division. Over the last 165 years, Reuters earned a reputation for gathering quality information, producing news free of bias and getting it to readers the fastest. Those pillars are still very much a part of how the news division reports on events now. But in a connected and fast-moving world, the challenge of capturing and reporting on news at scale takes on a whole new meaning.
To address this challenge, we developed Reuters News Tracer – an AI powered platform that can capture events as they are reported around the world, filter out the noise (e.g., chat, spam), identify reporting of news worthy events, distinguish between reporting of 'facts' and opinions and then algorithmically assess the veracity of this reporting. Our journalists have been using this system, which allows them to consistently, and accurately, report on events well before any other news outlets publish their own accounts. In fact, over the last year Reuters has been first in more than 50 major news stories thanks to Tracer.
DJ: Does the promise of AI sometimes disappoint?
Al-Kofahi: Yes, of course. Sometimes disappointment is caused by hype and people and organizations talking about the future – even the distant future – in the present tense. Other times, it is due to lack of understanding of inherent biases of AI algorithms especially in task-critical applications. And other times because the technology may still need additional vetting and testing.
I am not sure if this falls under this category, but the race to build the first autonomous vehicle hinges on AI and it certainly feels like we are on the cusp of a breakthrough; however, there is still risk to human life. The reality is that developments will be incremental before that safety benchmark is fully achieved. This might seem slower than the pace of some other technological developments, but the outcomes will be worth the wait.
DJ: Please explain about your work with the Toronto-based Centre for AI and Cognitive Computing
Al-Kofahi: Thomson Reuters has been applying AI technologies in products for more than 25 years. The Toronto-based centre is part of our larger R&D team which I also lead. Together, our objective is to simplify and transform knowledge work, focusing on opportunities that could be enabled by AI and machine learning.
This includes how we collect, enhance and organize content. How we deliver this content to our customers (e.g., search, recommender systems and navigation) as well as a diverse set of vertical products and capabilities that addresses specific customer challenges (for example, the Data Privacy Advisor or Reuters News Tracer). Personally, I have been focusing on attracting top talent, establishing the right culture and operating rhythm and supporting the team to ensure they are able to utilize their skills to create value for our customers and our business.
DJ: Who is the Centre aimed at?
Al-Kofahi: Our customers are across the legal, financial and risk, tax and accounting and media sectors. We aim to develop 'smart' applications that delight our customers. These are applications that are responsive (to their input), that are task focused and customer aware; applications that are robust, proactive (when appropriate) and offer an intuitive experience. This requires us to develop advanced AI and ML capabilities 'under the hood', which means we must continue attracting and retaining the very best talent in the industry – and why this particular centre is based right here in Toronto.
DJ: What are the key projects that the Centre is working on?
Al-Kofahi: The best example of our most recent work was the launch of Data Privacy Advisor. But, let me assure you there is more to come. I'd be happy to come back and elaborate on some of these projects after we launch them.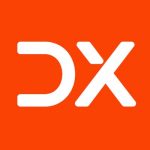 10 tips for managing payroll for small business owners
It's essential to closely manage company payroll in a way that best suits your specific business needs and supports your employees. Given the complexities of state and federal taxes and the importance of paying your staff on time, keeping good records sets you up for success as your business grows—whether you're bootstrapping a startup or managing a team.
Buddy Punch leveraged a collection of expert sources to compile a list of ways small business owners can create and maintain a bulletproof payroll system. Central to these insights is the goal of building a secure and accessible payroll system that protects data and allows employees to access their personal information.
Small businesses may have to outsource specific parts of their payroll systems to experienced professionals to ensure compliance, while smaller companies can delegate these tasks to an individual. Keep reading to learn more about wise management of payroll systems, from picking the right software to staying in compliance.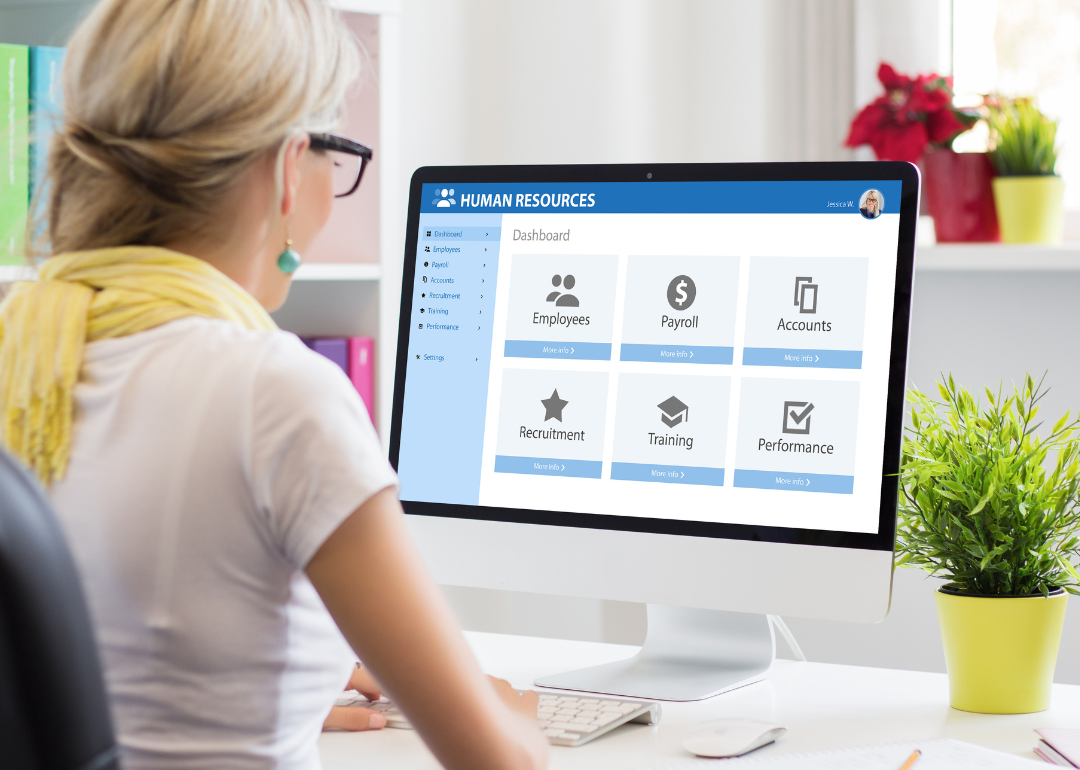 Kaspars Grinvalds // Shutterstock
Select appropriate payroll software
Payroll software is far from one-size-fits-all, and there are several factors at play to keep in mind while shopping around.
From the ease of use and features to integrations and support, there are plenty of options to choose from. It's wise to start by considering the number of employees at play before making a decision. Will you or your team be able to keep up with the demand for updating employee records? Remember that if you have remote employees, you'll be responsible for their state and local taxes.
In addition to the number of employees, small business owners should consider what benefits are offered, when payroll will be executed, and who will administer it. Other factors—including the payroll budget itself—are worth keeping in mind to ensure the system you select will be right for your company.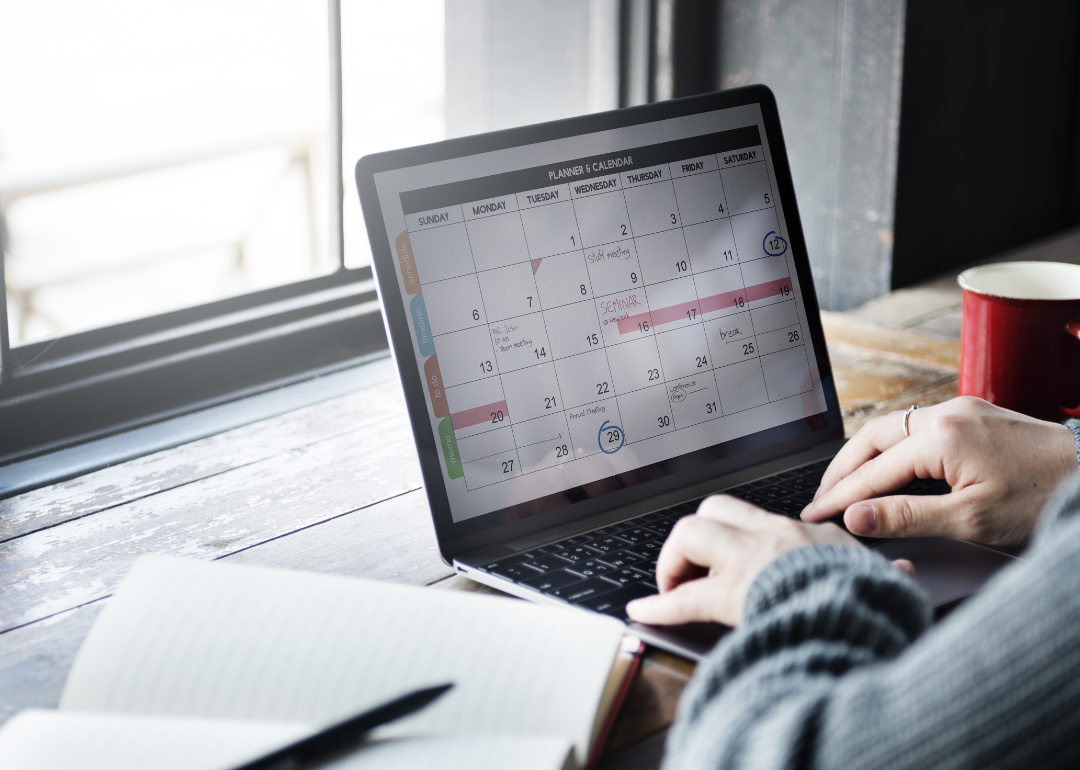 Rawpixel.com // Shutterstock
Create a payroll calendar
No matter which kind you use, calendars are part of our daily lives—and there's no exception for a small business. A payroll calendar considers the pay periods and can track important IRS tax filings. Knowing what is due at a particular time allows payroll managers to plan and schedule payments to the government promptly and effectively.
Using a payroll calendar also helps a business manage available funds for payroll each pay period. If you decide to DIY your payroll calendar, consider using a template to organize employee pay and tax filings.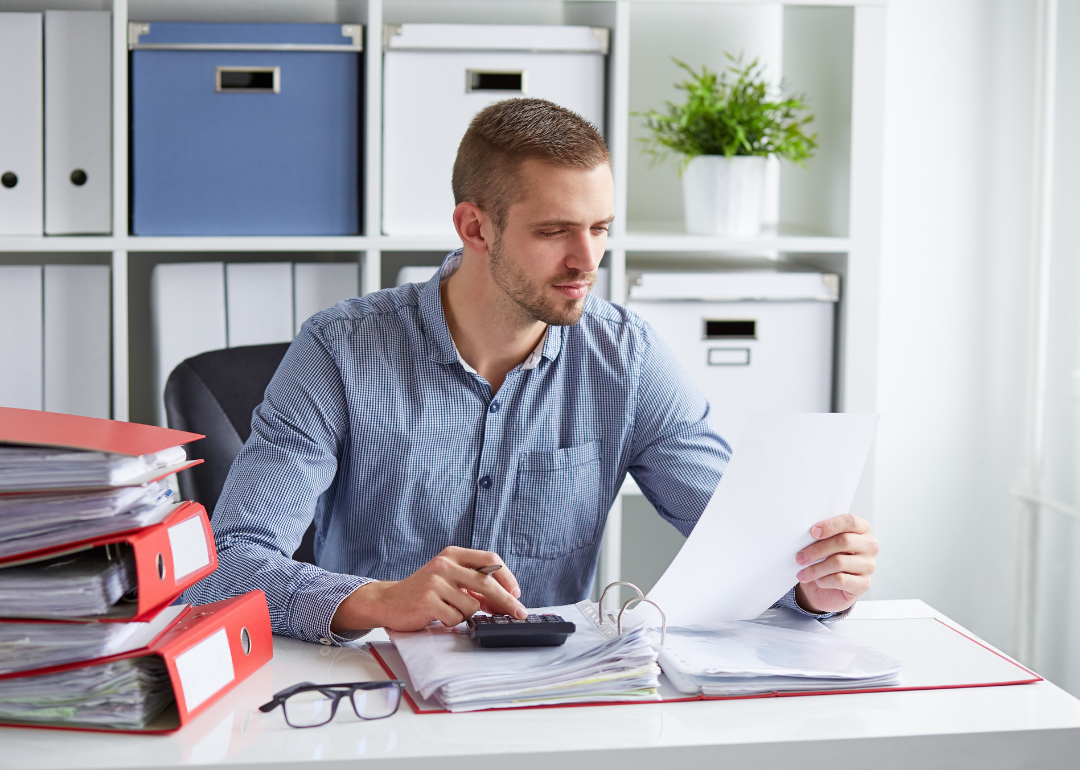 Rostislav_Sedlacek // Shutterstock
Hire a payroll administrator
While some small businesses can get by managing their own payroll, there are times when outsourcing or hiring a payroll specialist or administrator may be necessary. A payroll administrator will keep the business up to date on tax regulations and employee changes and updates.
When hiring for this role, look for people knowledgeable about payroll laws, regulations, and taxes. Knowing when to hire a payroll administrator will depend on how many employees you have and if you support remote workers. Whether you decide to outsource or do it yourself, you'll need someone to provide quality checks on your processes.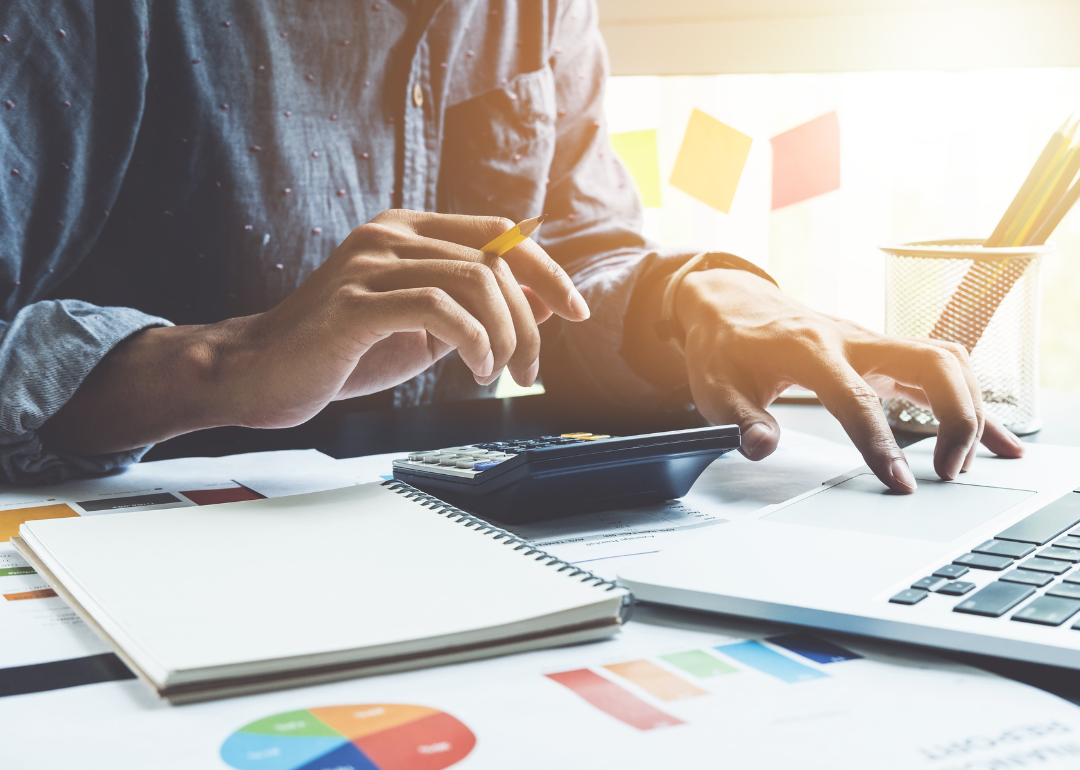 Natee Meepian // Shutterstock
Keep payroll and operating expenses in separate accounts
The adage "Don't put all your eggs in one basket" applies to managing payroll for your small business. Keep your bank account for payroll separate from your general operating expenses. Doing so will help your accountant track transactions and keep records updated.
See if your current bank can add another account for payroll with no added costs. While it may appear easier to keep all of the accounts connected, you'll have more to manage as your business grows. Start out with a payroll clearing account to maintain financial security and allocation.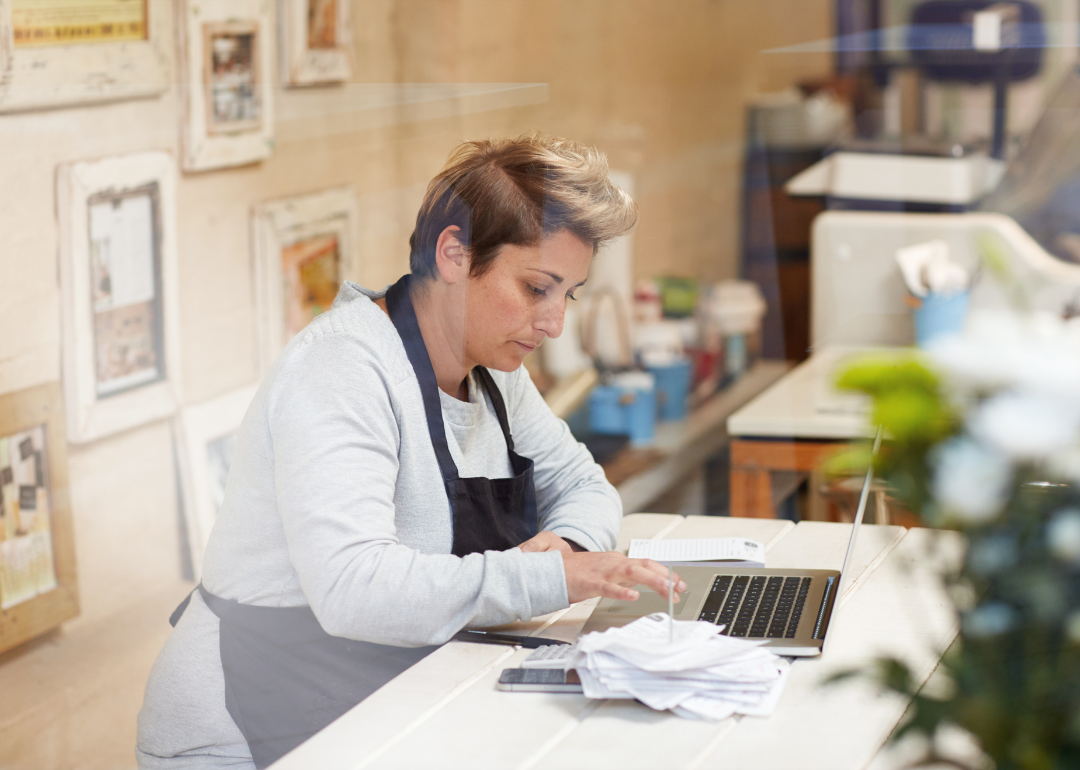 mavo // Shutterstock
Never dip into payroll tax funds
There are huge implications with the IRS for not paying payroll taxes. Although some businesses may need the money to take care of other business expenses, it's never a good idea to borrow from your business's tax funds. One option that small business owners may consider is taking out a loan to cover miscellaneous expenses rather than using payroll funds and risk missing important tax payments.
If your company uses payroll tax funds to pay for other operations, it may be time for a business audit. Consider creating a rainy day fund for your business to discourage any payroll account dipping.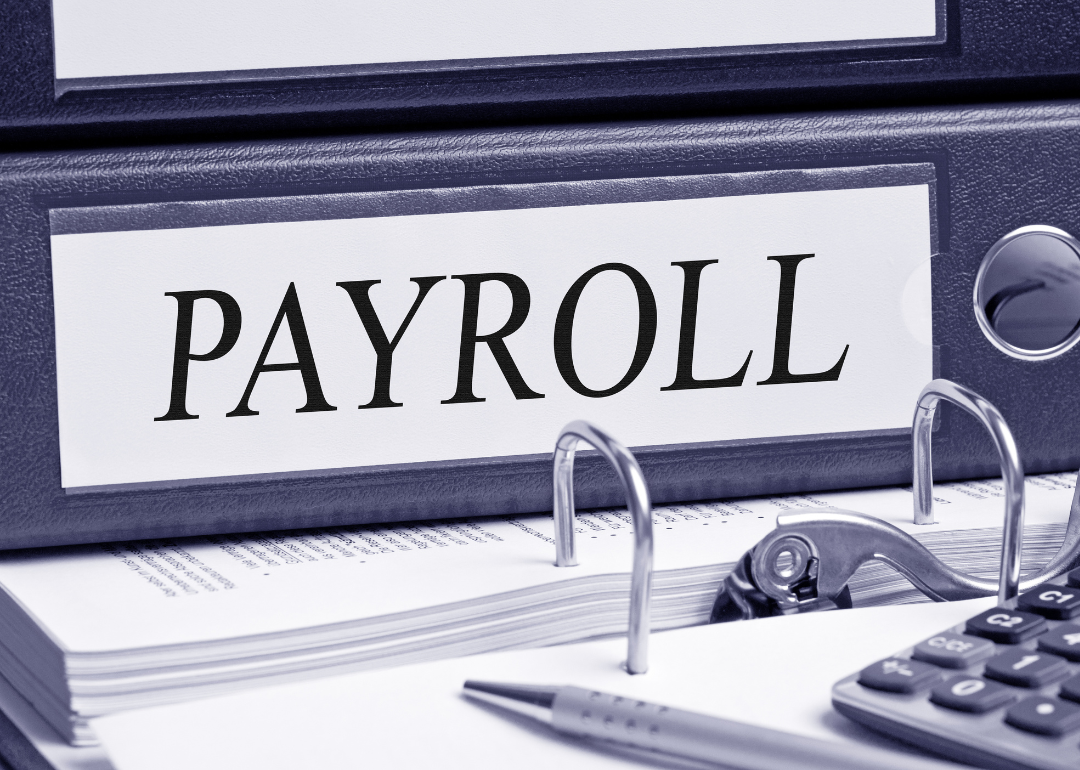 docstockmedia // Shutterstock
Document your payroll process
Sweat the small stuff. No matter the size of your small business, keeping good records will serve your business well in the long run.
From one employee to multiple, it's critical to keep meticulous records. The IRS expects you to maintain payroll records for at least three years. A well-documented process will help your business comply with tax laws and keep track of your employees' pay and updates.
If you are the sole employee of your business, make it a habit to record everything: This process will allow you to see the overall health of your business and allow for future planning.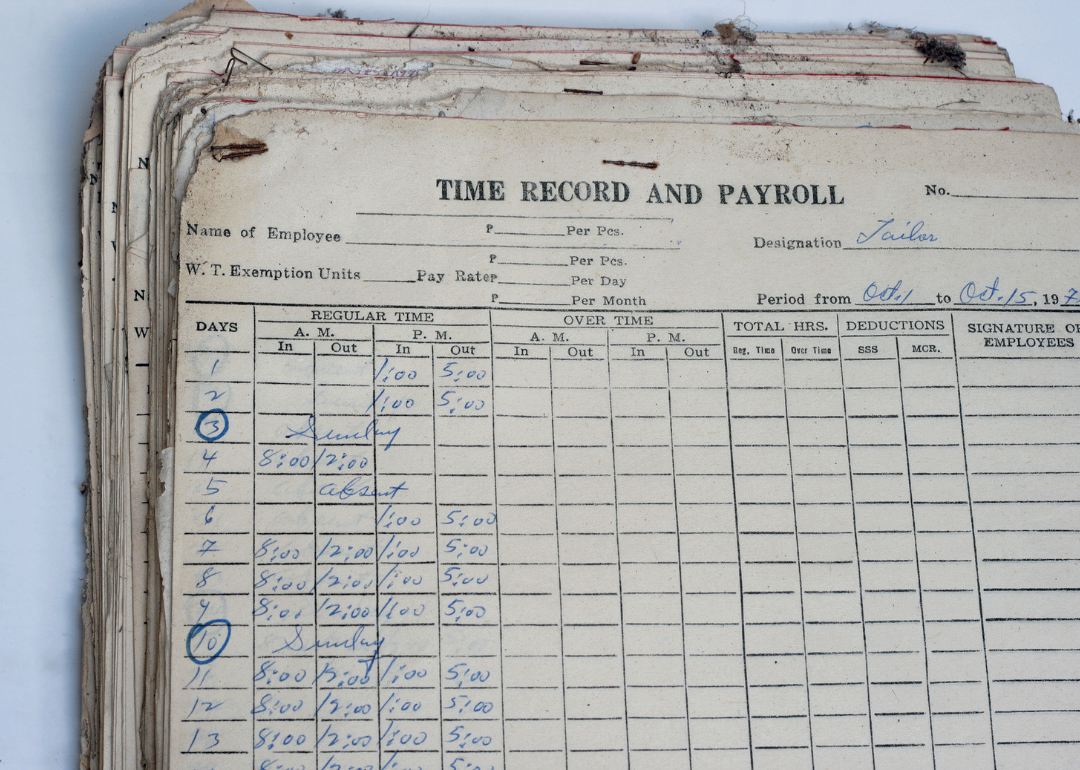 RAGMA IMAGES // Shutterstock
Develop a thorough timekeeping system
Setting up a good digital system to track your employees' time is crucial in making your business more efficient. Accurate timekeeping will help with accounting and payroll records—and there are plenty of resources that make the process easier.
Some low-cost options work with other business tools to streamline the process of payroll compliance. Consider outsourcing payroll timekeeping to meet the demands of your growing workforce.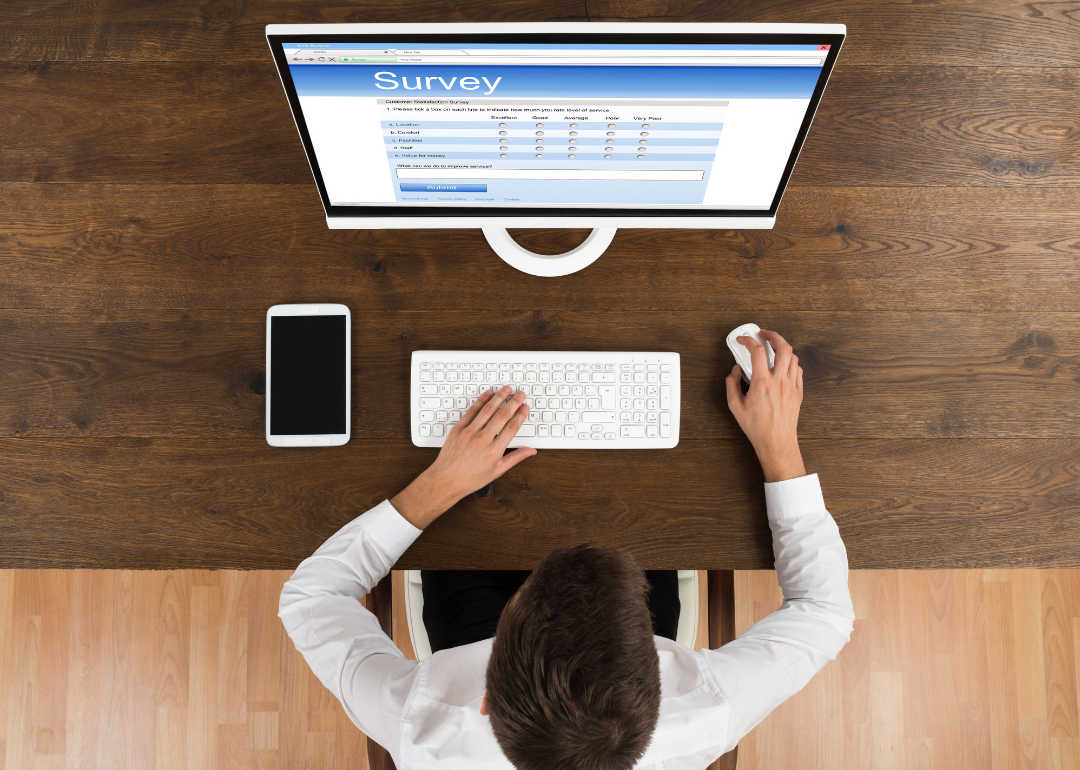 Andrey_Popov // Shutterstock
Talk to employees about what works and what doesn't
For young businesses, polling employee preferences can help settle certain payroll options. Some workers prefer biweekly pay periods, but others—often hourly employees—may prefer to be paid weekly. Take the opportunity to ask your employees what works for them and structure your system accordingly.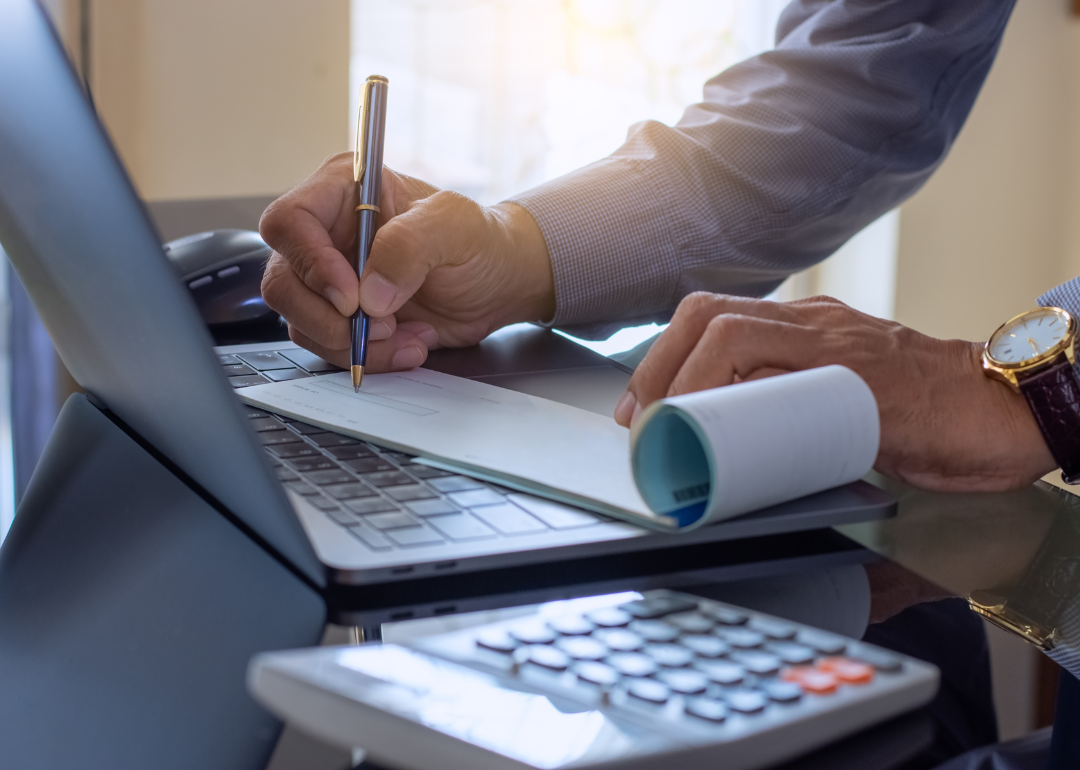 NIKCOA // Shutterstock
Keep employee info well-organized and secure
Protecting small-business payroll data is just as important as protecting data files, and secure systems will do both. Employees can access their payroll system to update records and view pay stubs, which should be made available through payroll system training. Ensure the integrity of your business by protecting your employees' data. Implementing a strong payroll system includes limiting who has access to sensitive employee data.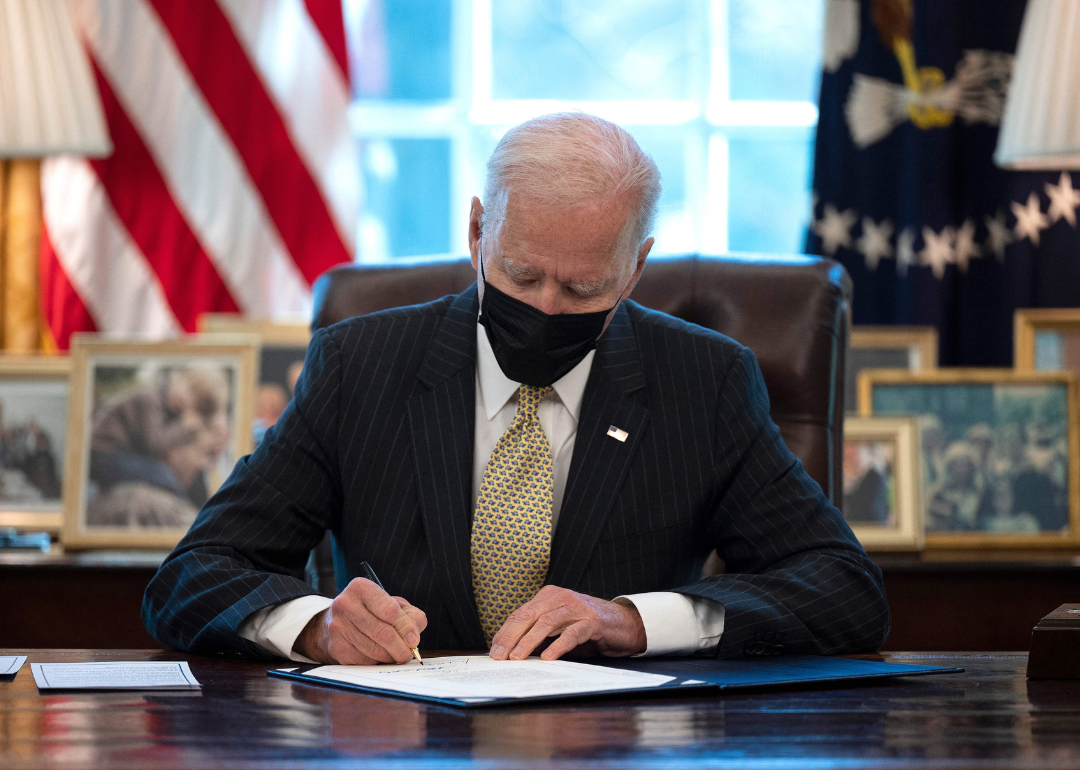 JIM WATSON // Getty Images
Keep up with state, local, and federal payroll rules
Staying updated on payroll rules can keep your business running smoothly without the stress of audits or fines. Payroll systems will manage this for you.
For a business without the capacity or expertise to track local and federal changes, business owners should consider outsourcing this work to a contractor who can. Subscribing to local and federal mailing lists may be useful to stay abreast of new updates.
This story originally appeared on Buddy Punch and was produced and
distributed in partnership with Stacker Studio.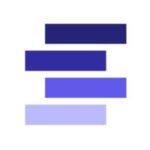 Founded in 2017, Stacker combines data analysis with rich editorial context, drawing on authoritative sources and subject matter experts to drive storytelling.
Are the days of 'Big Tech' on their way out?
"These are cost-cutting measures, but if you talk to people in tech, they're sort of emotional, cultural resets as well," explains tech reporter Peter Kafka in podcast.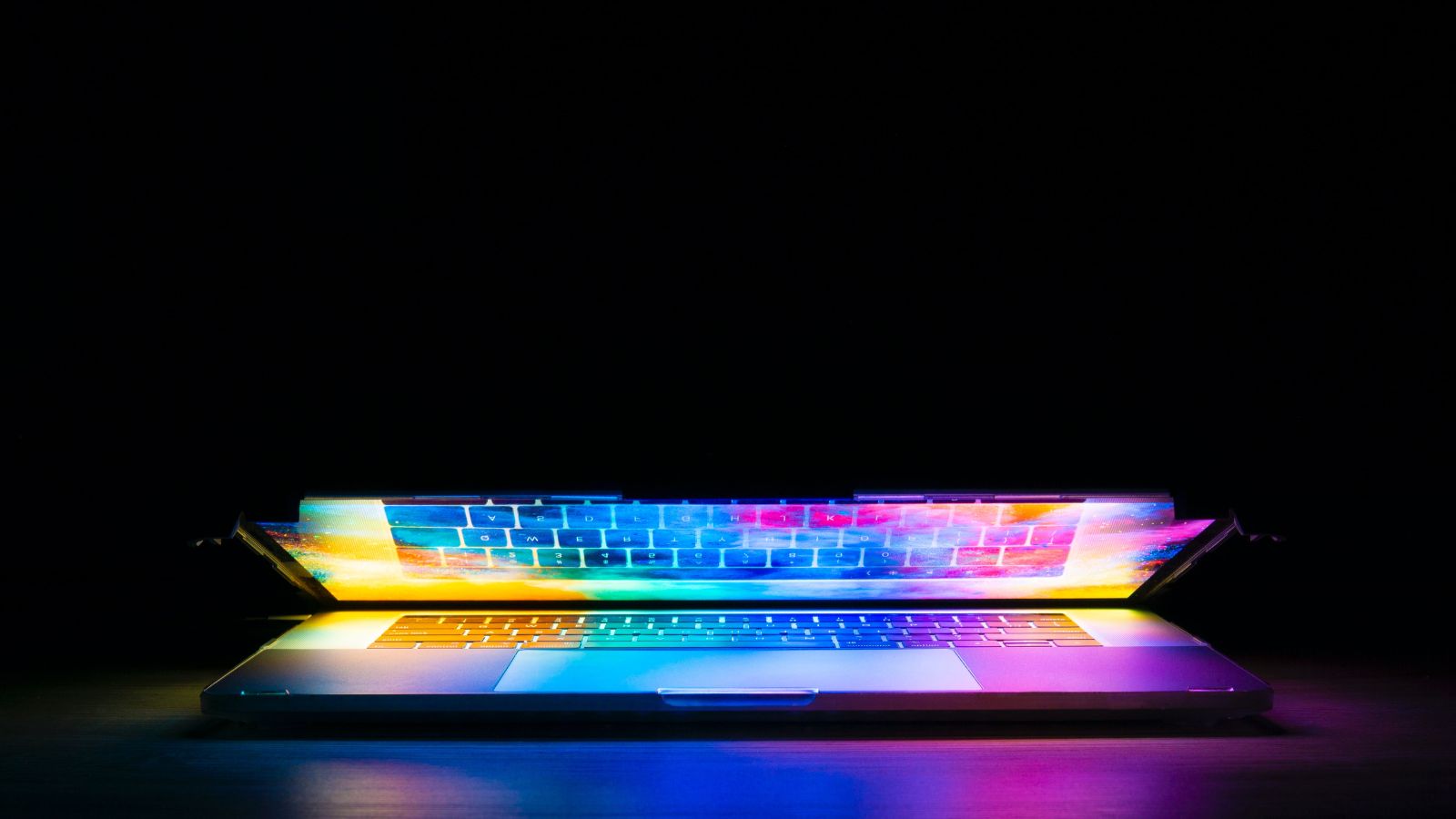 Silicon Valley is having a bit of a rough go lately.
Layoffs at some of the biggest tech companies — 10,000 at Amazon and 11,000 at Meta for starters — have hit the sector hard, and there's an air of downsizing all around. This means that in addition to letting staff go, even all those perks that many startups and long-established companies alike have used to lure top tech talent — think offices with stocked fridges, gyms, and shuttle services — have been reined in.
A recent episode of Vox's podcast Today, Explained dove into what's happening in the tech world, speaking to Peter Kafka, a tech reporter at Recode.
Here are three highlights from the conversation:
On the current landscape as an "existential shift"
I think most people who are working in tech have only been there during boom times. The last real deflation in tech was all the way back in 2000, 2001. There's almost no one working in tech now who was around for that. So if you've been working in tech, you've only known things going up and to the right. You got paid a lot. There were always companies who wanted to hire you away from the company you were at, so you got paid even more. You knew that you could leave Facebook or Google and go to a startup, and if that startup didn't work, maybe it would get bought by Facebook or Google.
And all of that comes to a record-scratch stop this year.
On the lack of growth in the sector
Yes. There's a bigger story that goes back a couple of decades. These tech companies, Google, Facebook, Amazon, and Apple all had crazy, crazy, crazy growth. They were selling tons of ads. They were selling tons of iPhones. They reflected a big change in the way the world used technology. They were at the front of that. They got rewarded for that.
But those companies aren't growing at the same rate anymore. Many of them are pretty old now — or their main product is pretty old. The iPhone is 15 years old. Google's main search ad business is 20 years old. YouTube is 15 years old, more or less.
On the "fable and myth" of Silicon Valley
Yeah. I don't want to be pollyannaish about this because people are losing jobs. And people are going to have a harder time paying rent or mortgages or feeding their families. But it's part real and part fable of Silicon Valley to have this creative destruction where old things get taken down. New, cool things get built in their place. It's part of the fable and myth of Silicon Valley that has a great deal of truth to it as well.
And so there's lots of folks saying, "All right, we're going to go make something new. By the way, we made a bunch of money in the last couple of years, the last 10 years. We can afford to not be working at a Big Tech company for a while. Let's go cast around for a new idea."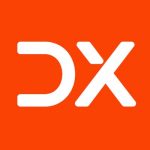 DX Journal covers the impact of digital transformation (DX) initiatives worldwide across multiple industries.
Jobs where you're most likely to be single at 40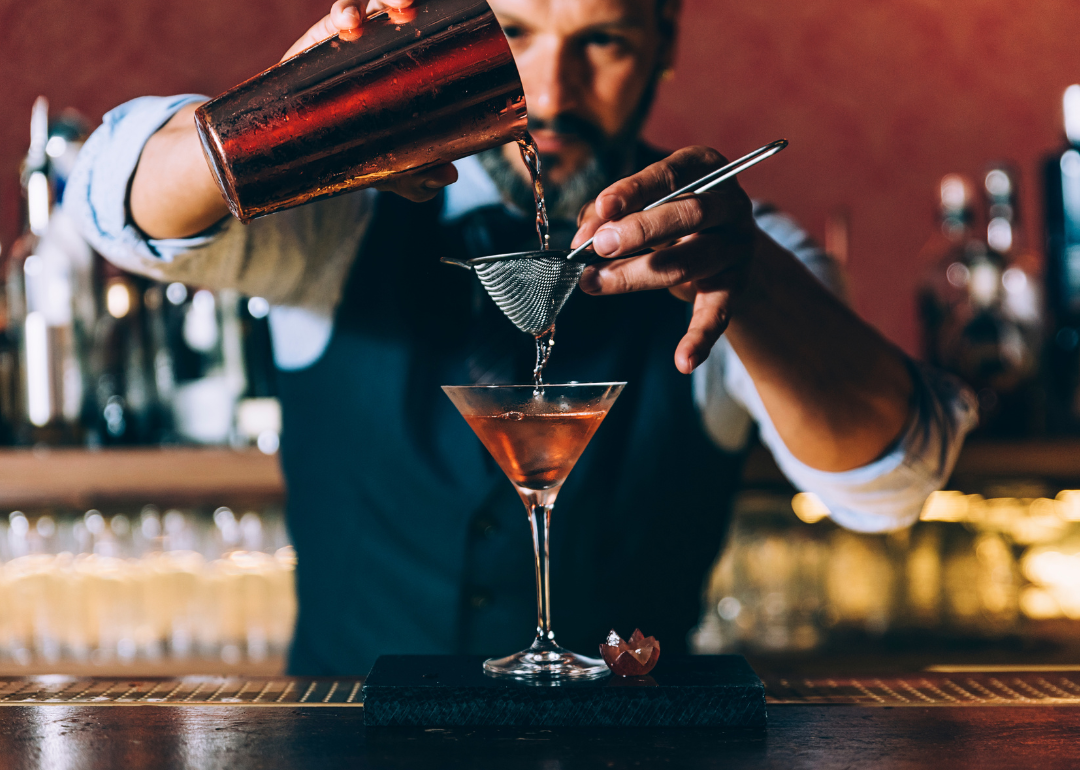 Ever felt like your job was holding you back from meeting that special someone? You may be right.
To determine jobs where you're most likely to be single at 40, Stacker analyzed data from the 2021 American Community Survey, powered by the Census Bureau. The percentage of never-married respondents was calculated by dividing the number of respondents who had never been married by the total respondents for a given occupation; this metric ranks the list.
Similarly, the percentage of single respondents was calculated by dividing the sum of the respondents who reported they were never married, widowed, divorced, or separated into the total respondents for a given occupation. Inevitably, there is overlap between those who said they were never married and those who are considered "single."
Perhaps not surprisingly, many of these occupations are in the service industry, likely because employees in the service industry work long hours, evenings, and weekends and may not have time outside of work to find a partner. However, some blue-collar jobs also made the list.
The reality is that more people than ever are choosing to remain single longer, regardless of occupation. The Centers for Disease Control and Prevention found that the marriage rate fell from 8.2 marriages per 1,000 people in 2000 to 5.1 marriages per 1,000 people in 2020. People delay marriage for numerous, wide-ranging reasons, from feeling unprepared financially to not wanting to settle down.
Meanwhile, the number of unpartnered people continues to grow. The Pew Research Center found in 2019 that nearly 1 in 3 adults between 40-54 were unpartnered, compared to 1990 (almost 1 in 4).
Keep reading to discover the jobs where you're most likely to be single at 40.
You may also like: 50 most physical jobs in America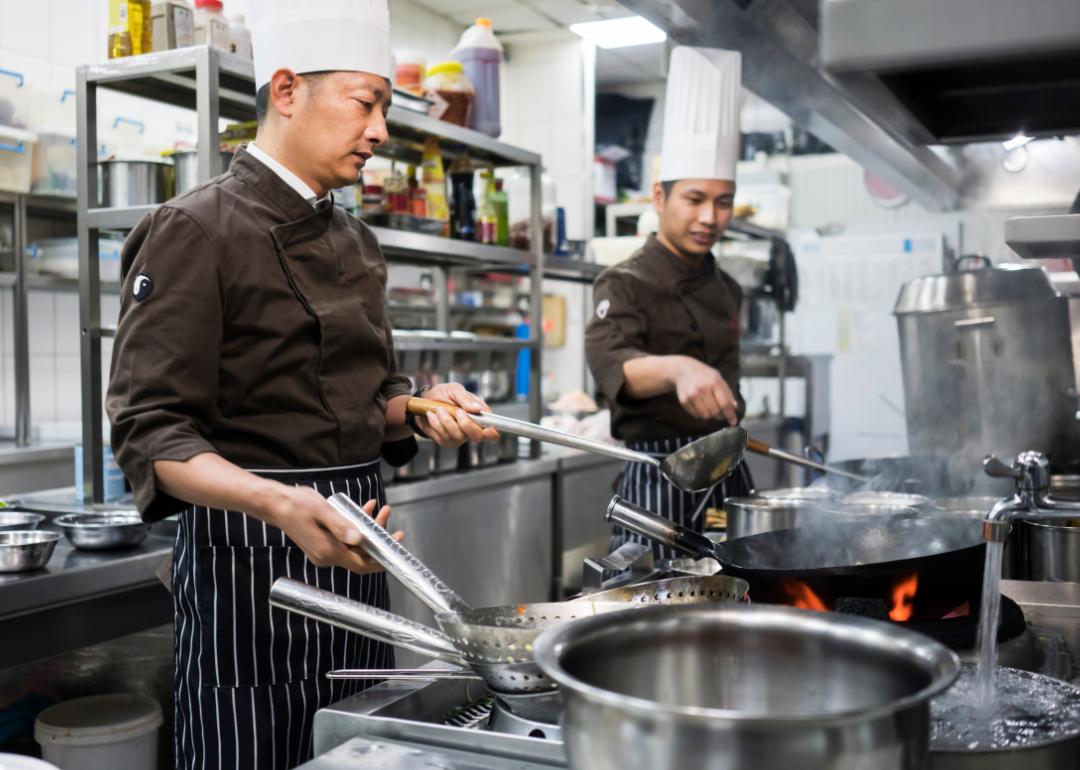 Canva
#30. Cooks
– Percent never married: 56.96%
– Percent single: 70.45%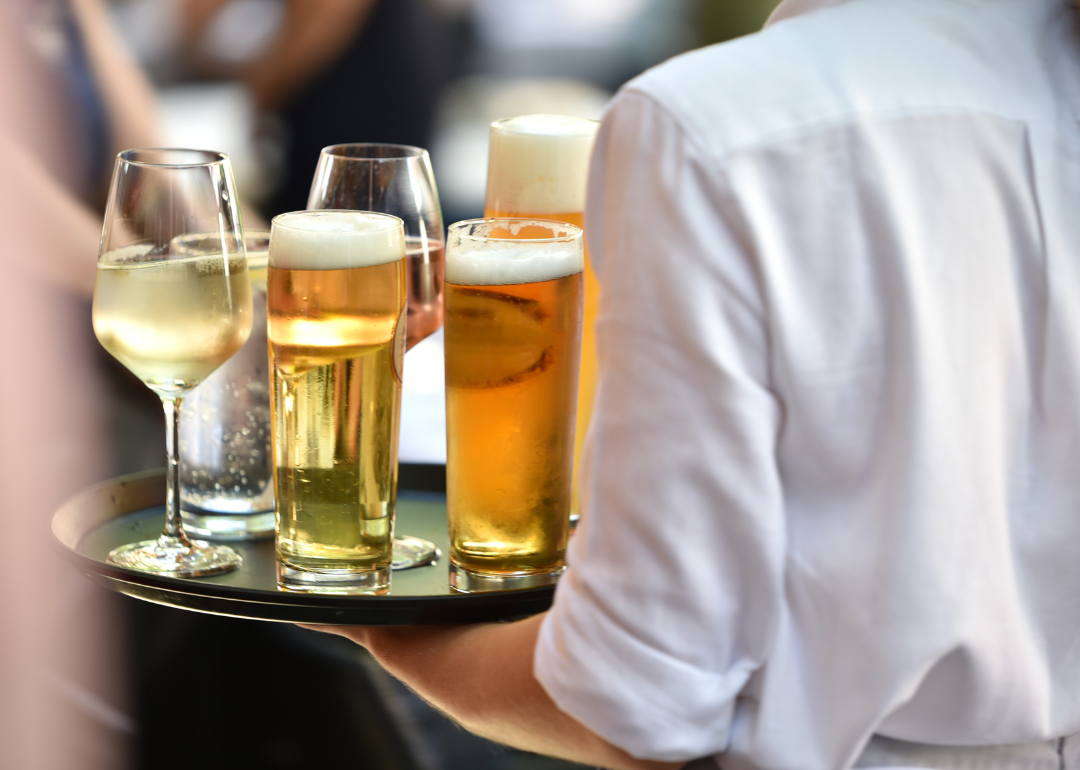 Canva
#29. Food servers, nonrestaurant
– Percent never married: 57.27%
– Percent single: 70.38%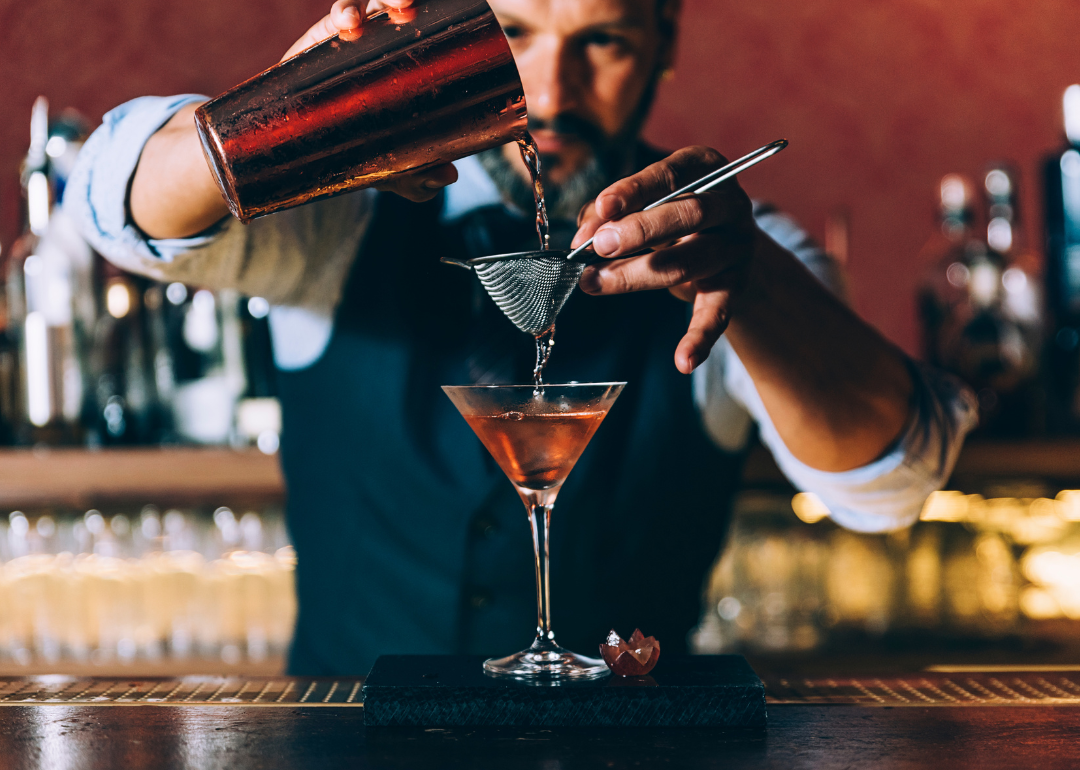 Canva
#28. Bartenders
– Percent never married: 57.5%
– Percent single: 73.1%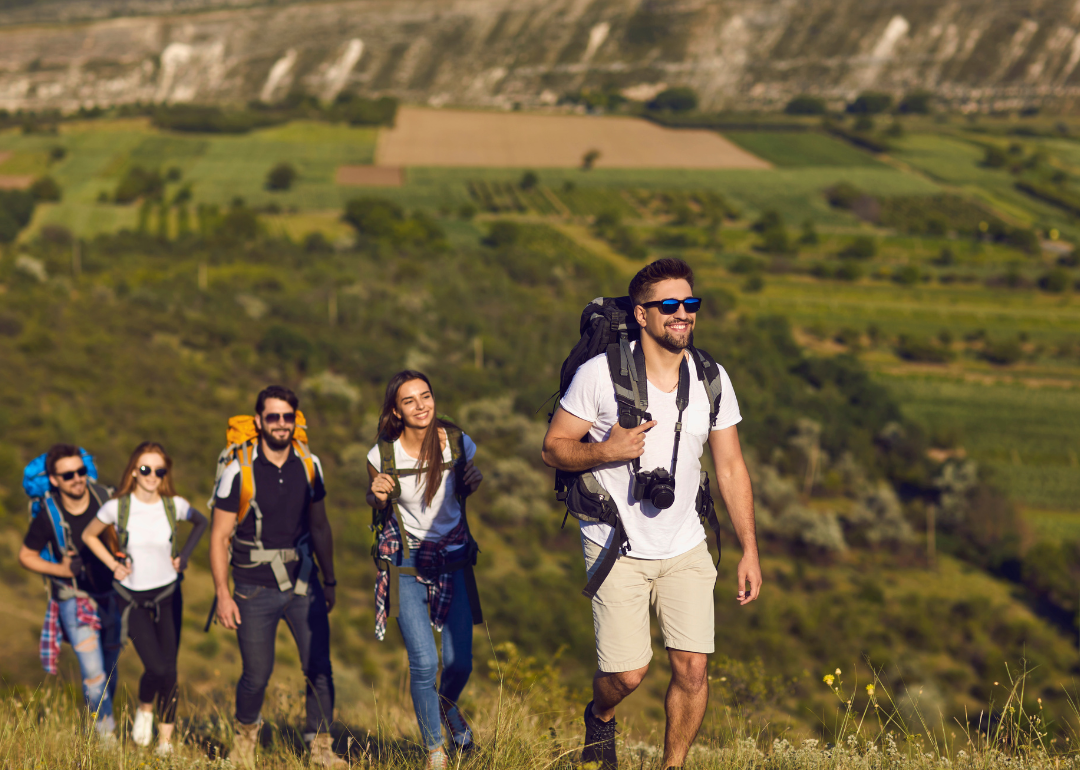 Canva
#27. Tour And travel guides
– Percent never married: 58.19%
– Percent single: 66.59%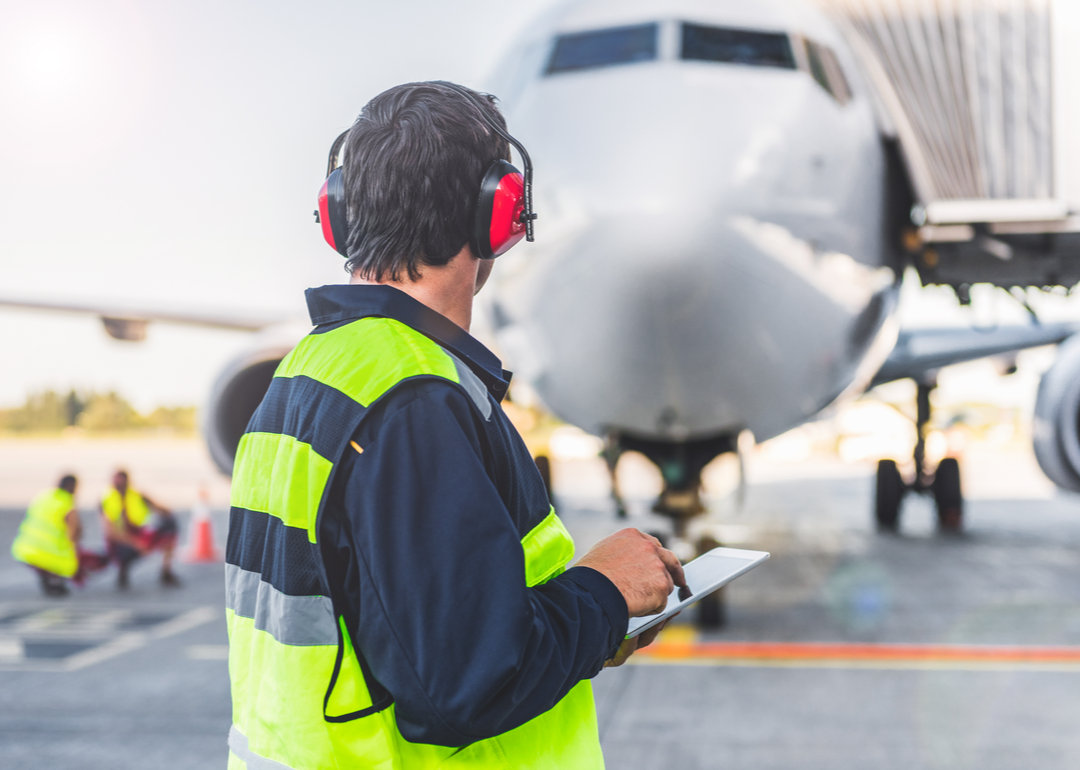 Olena Yakobchuk // Shutterstock
#26. Transportation service attendants
– Percent never married: 58.91%
– Percent single: 69.92%
You may also like: Jobs with the lowest divorce rates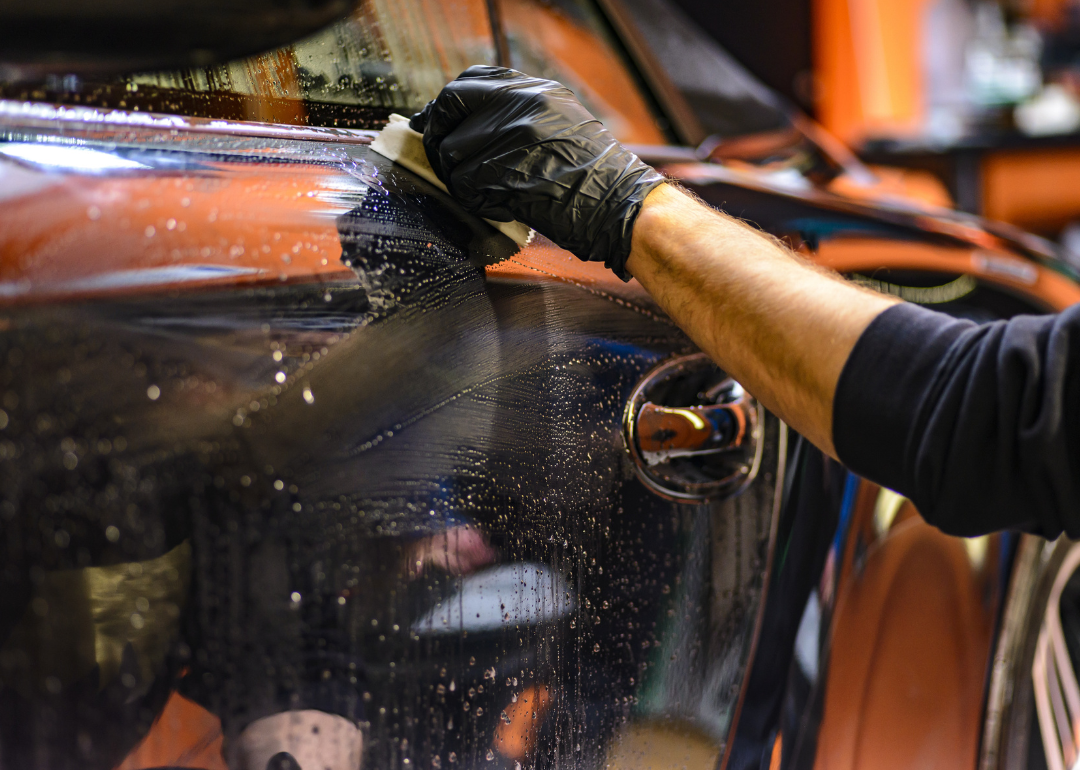 Canva
#25. Cleaners of vehicles and equipment
– Percent never married: 59.14%
– Percent single: 71.05%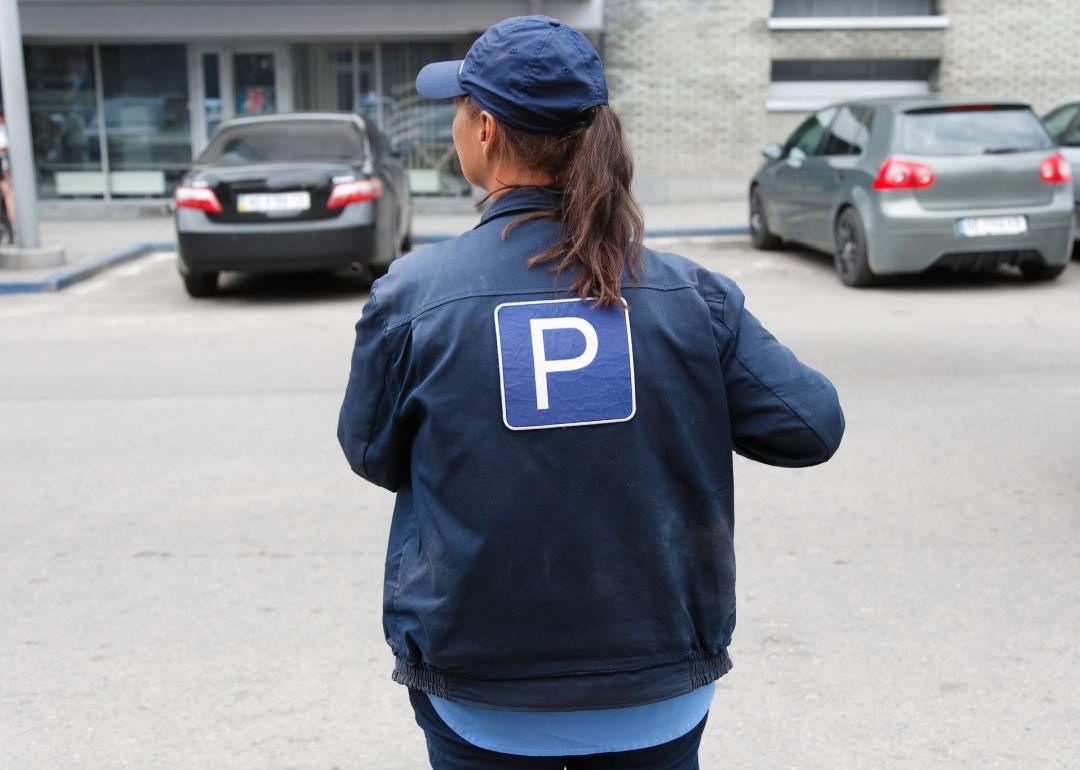 Yevhen H // Shutterstock
#24. Parking attendants
– Percent never married: 59.37%
– Percent single: 70.06%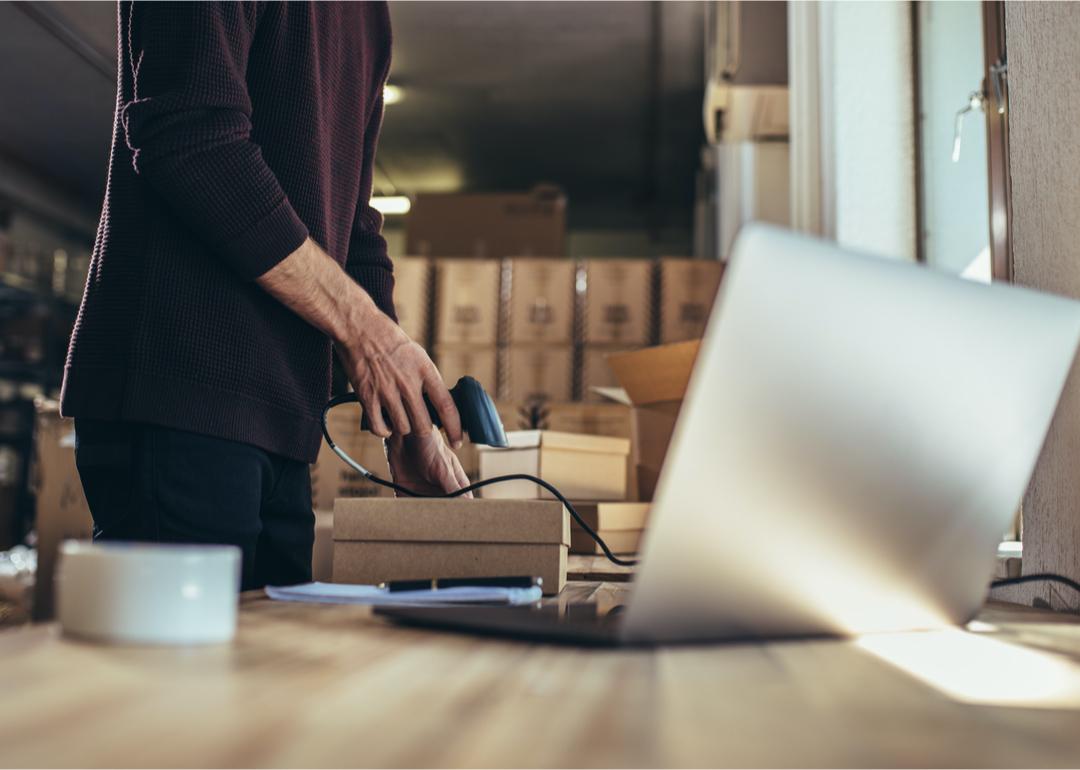 Jacob Lund // Shutterstock
#23. Stockers and order fillers
– Percent never married: 60.3%
– Percent single: 71.93%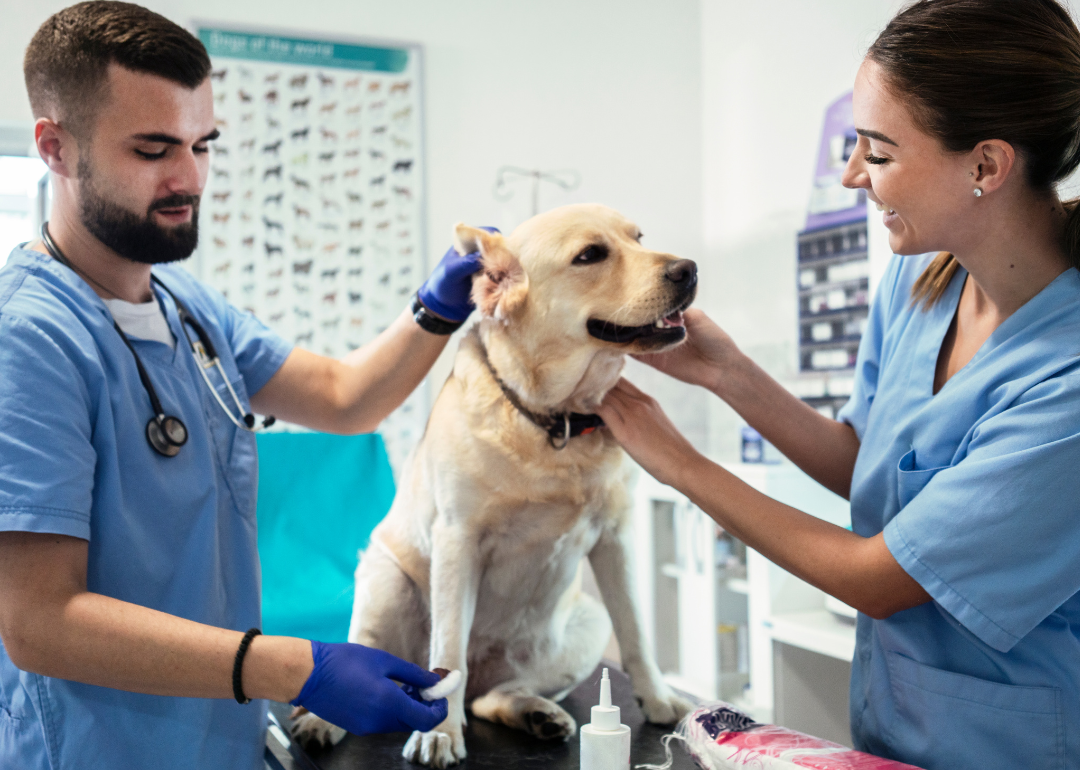 Canva
#22. Veterinary assistants and laboratory animal caretakers
– Percent never married: 60.84%
– Percent single: 67.19%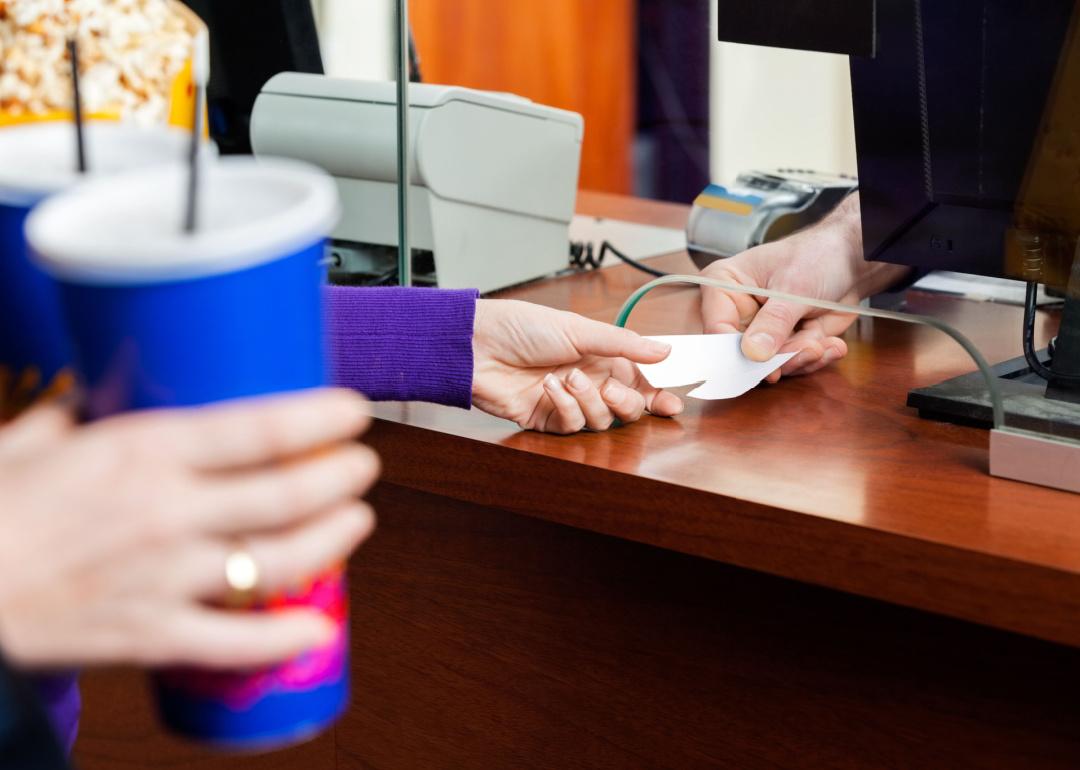 Tyler Olson // Shutterstock
#21. Ushers, lobby attendants, and ticket takers
– Percent never married: 61.38%
– Percent single: 73.53%
You may also like: Former jobs of every Supreme Court justice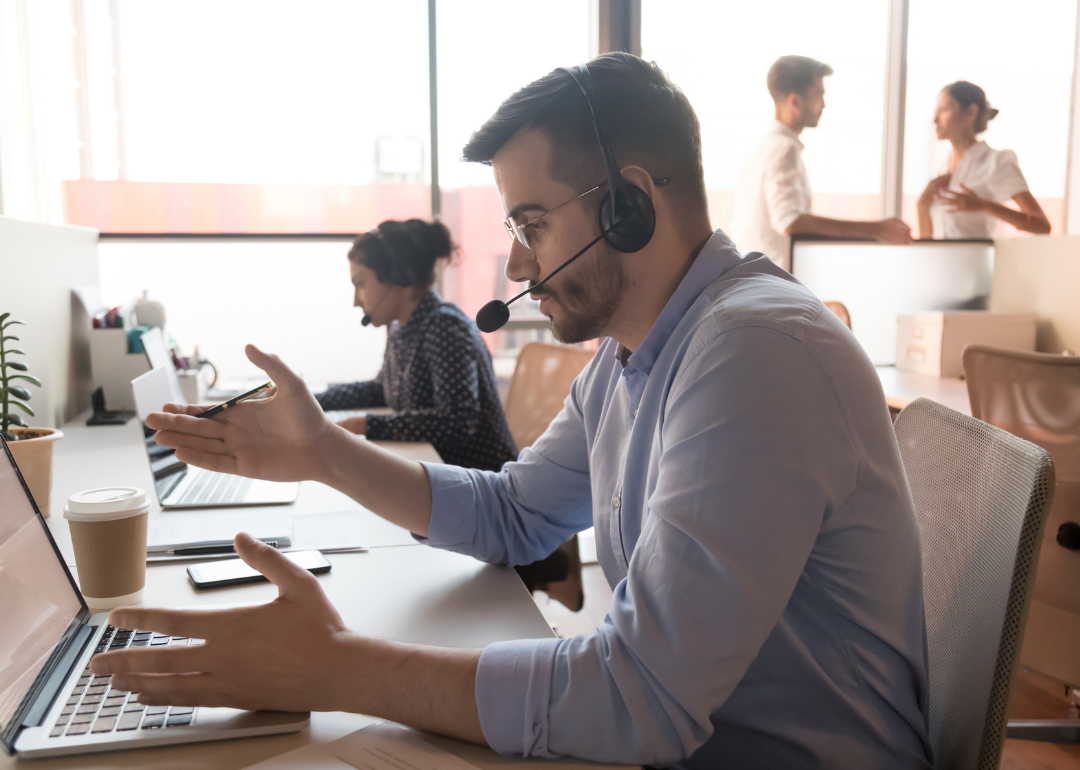 Canva
#20. Telemarketers
– Percent never married: 61.45%
– Percent single: 74.78%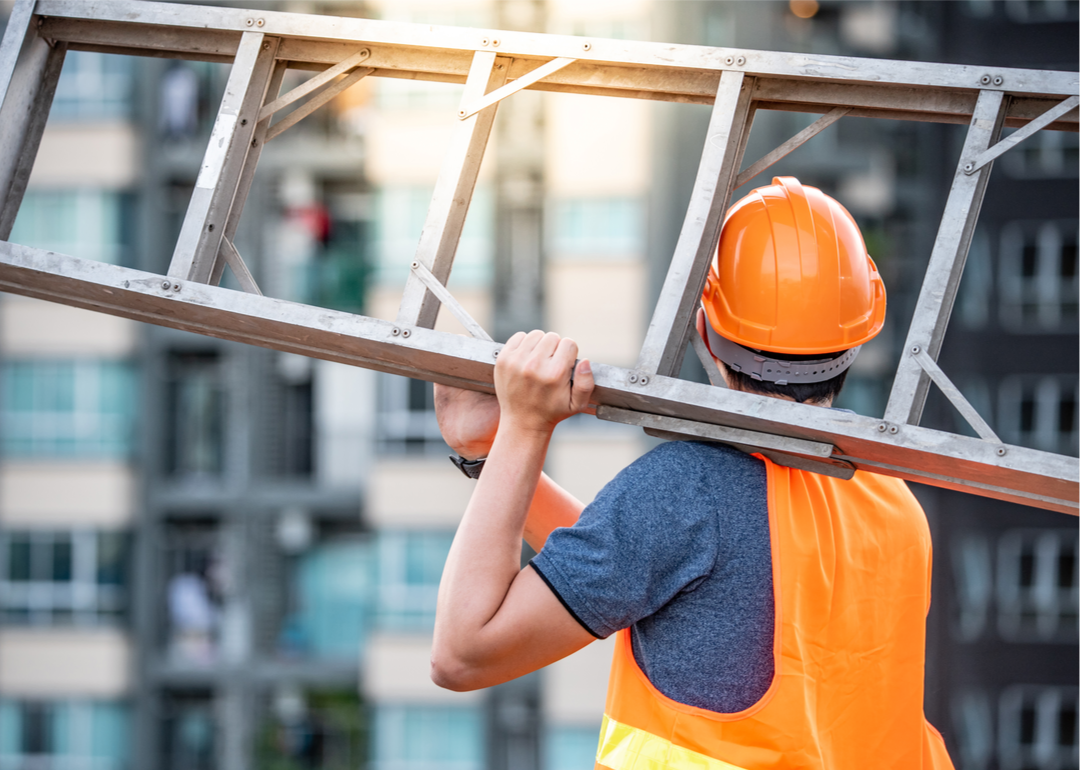 ephyr_p // Shutterstock
#19. Helpers, construction trades
– Percent never married: 62.48%
– Percent single: 70.51%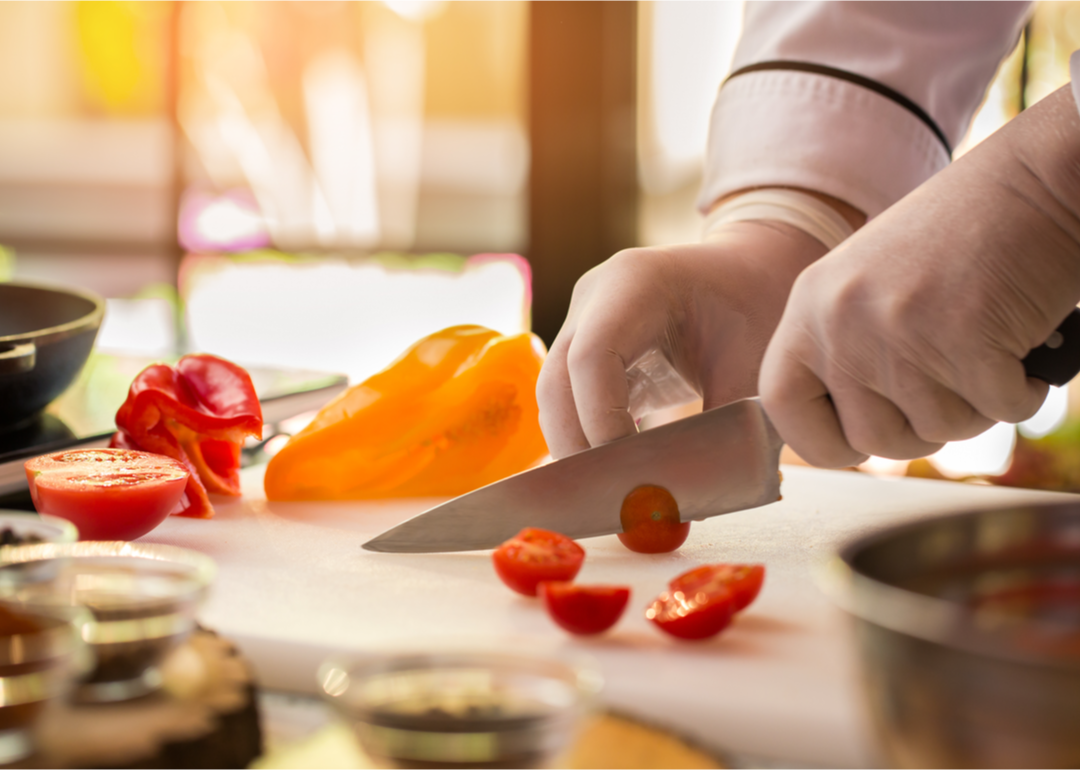 DenisProduction.com // Shutterstock
#18. Food preparation workers
– Percent never married: 62.52%
– Percent single: 75.17%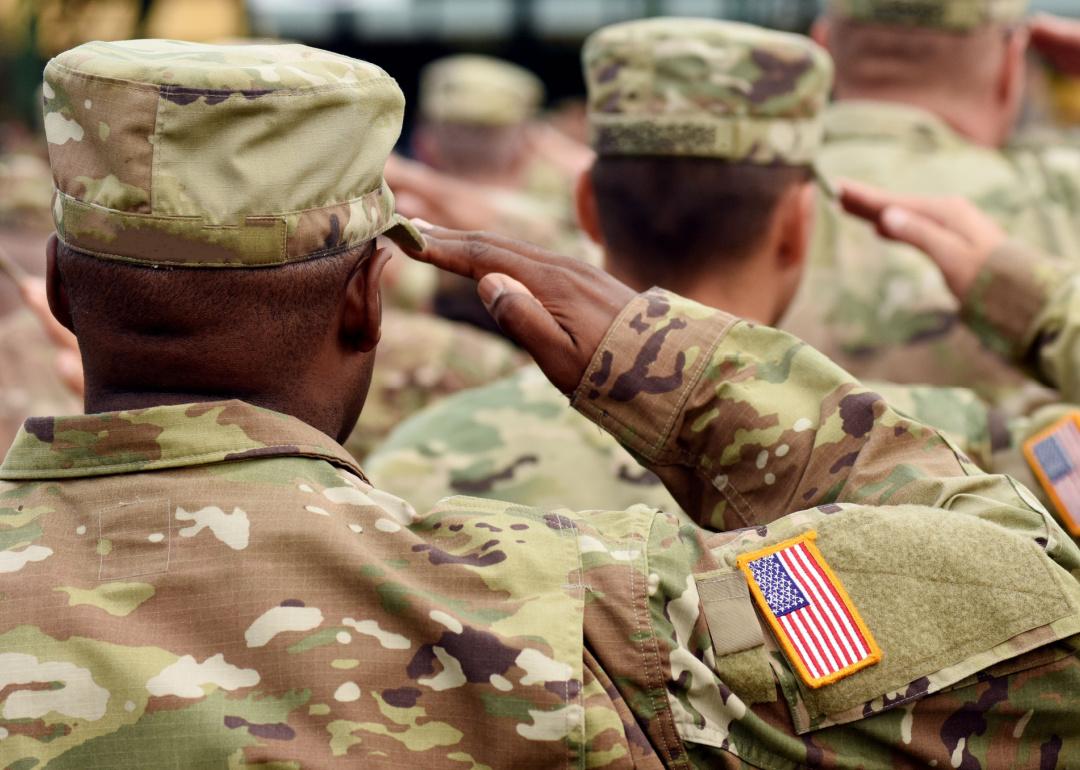 Bumble Dee // Shutterstock
#17. Military-enlisted tactical operations and air/weapons specialists and crew Members
– Percent never married: 62.8%
– Percent single: 67.08%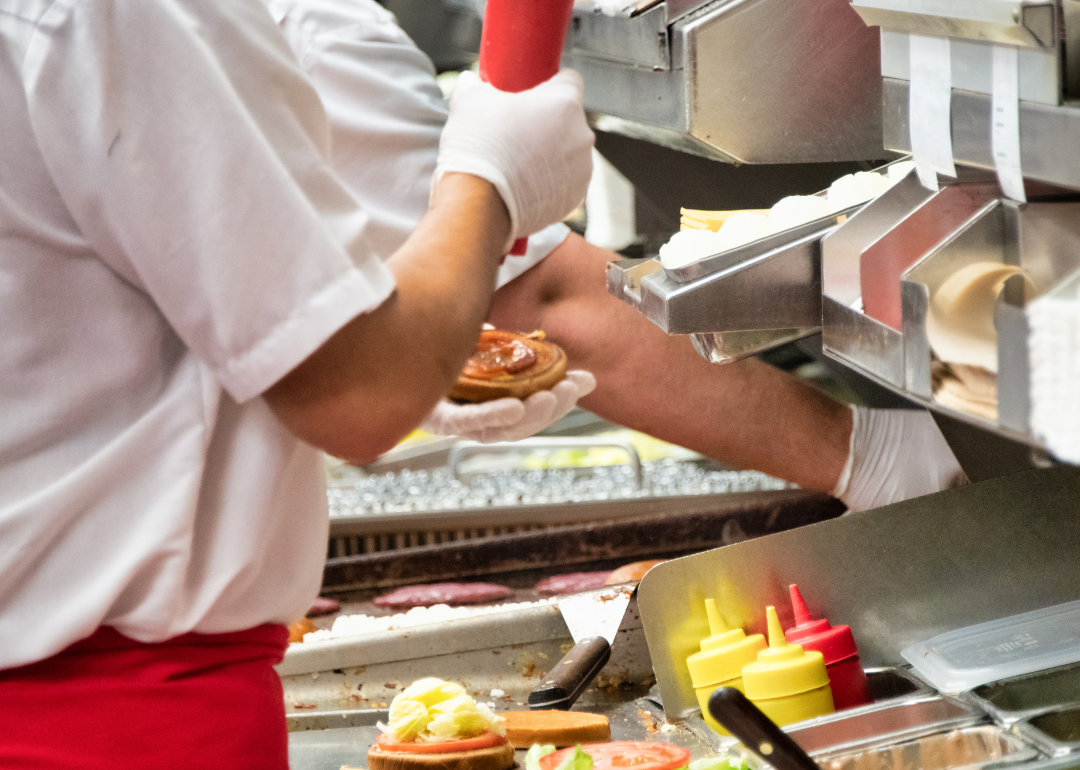 Canva
#16. Food preparation and serving-related workers, all other
– Percent never married: 63.76%
– Percent single: 70.03%
You may also like: The unemployment rate the year you turned 16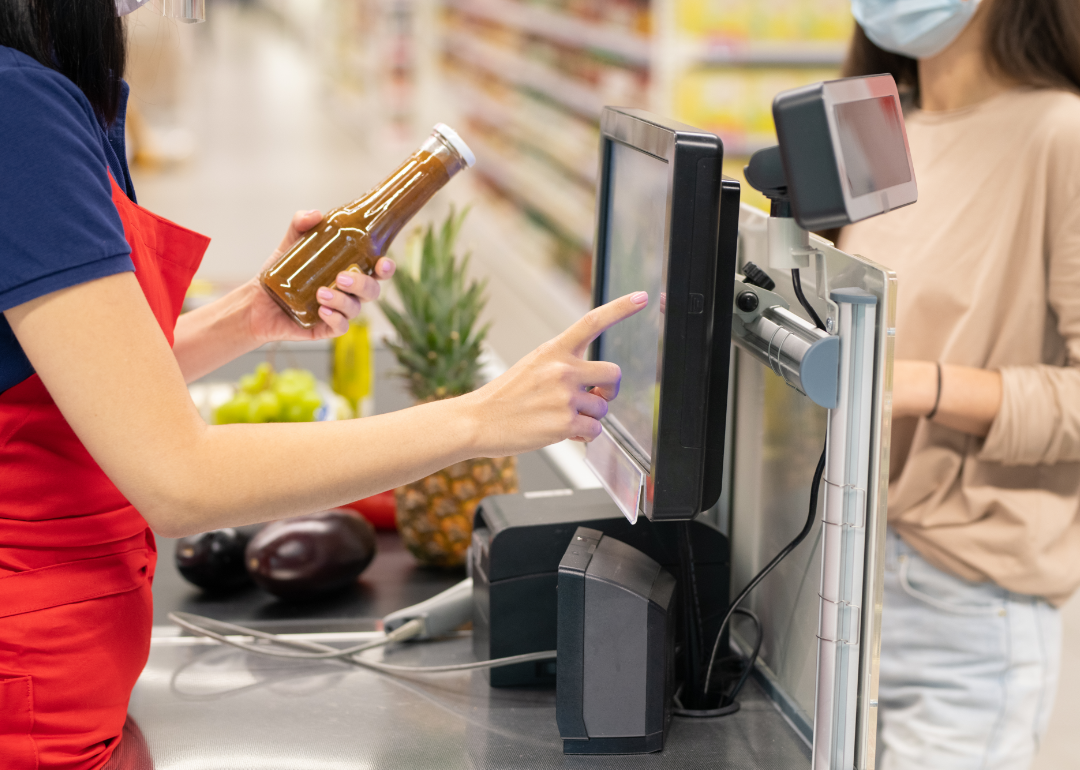 Canva
#15. Cashiers
– Percent never married: 65.88%
– Percent single: 78.08%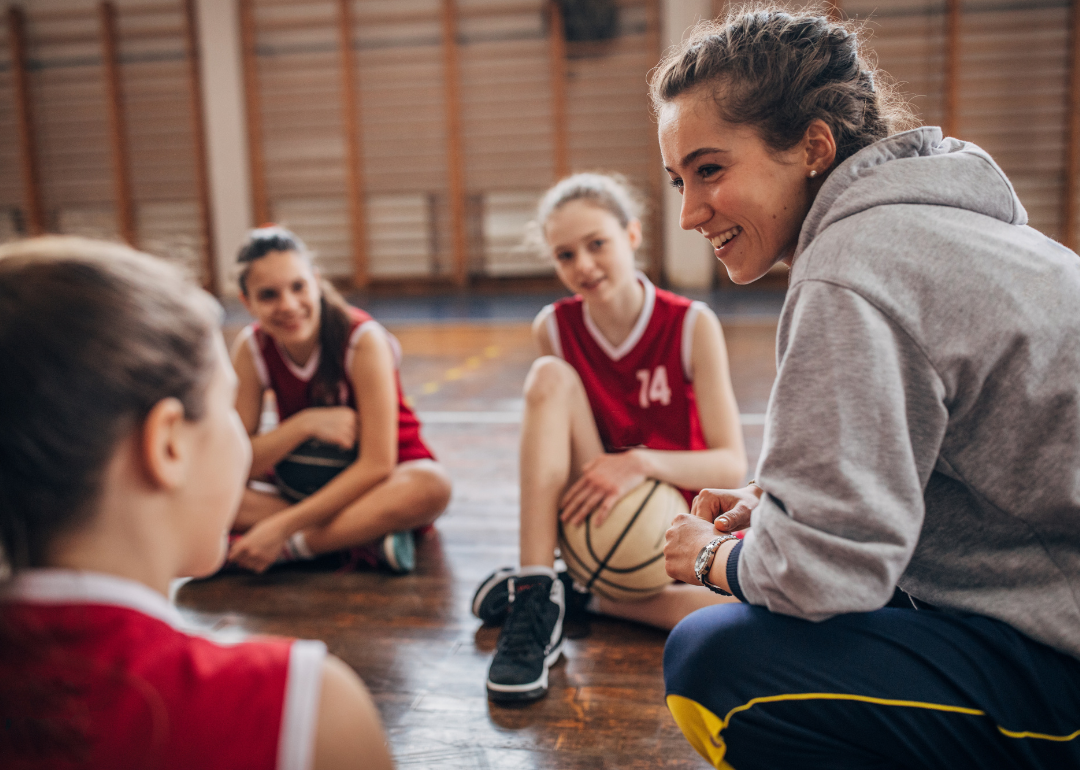 Canva
#14. Recreation workers
– Percent never married: 66.2%
– Percent single: 75.92%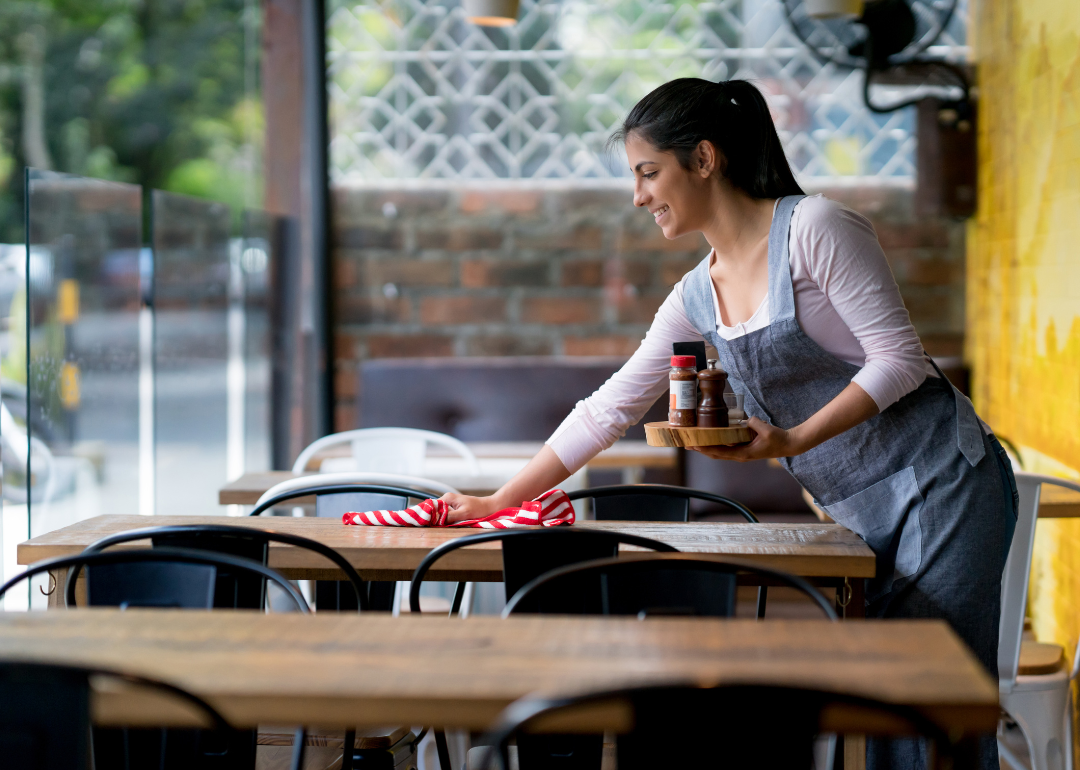 Canva
#13. Dining room and cafeteria attendants and bartender helpers
– Percent never married: 66.83%
– Percent single: 77.07%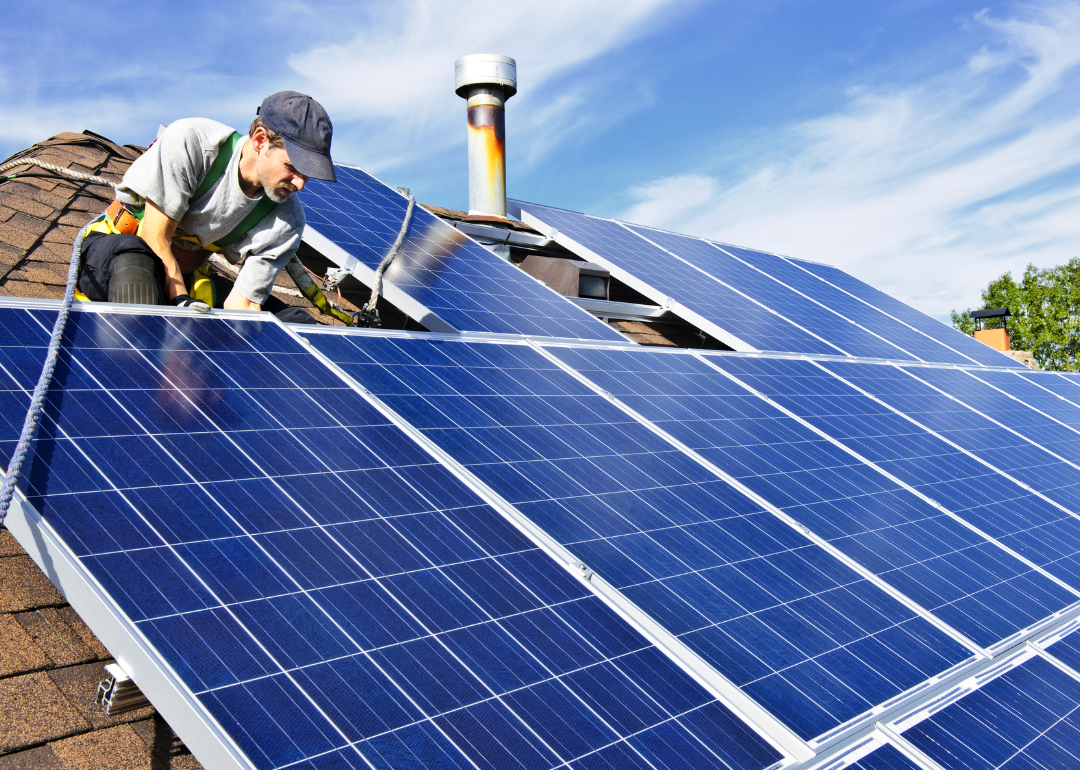 Canva
#12. Solar photovoltaic installers
– Percent never married: 67.%
– Percent single: 76.26%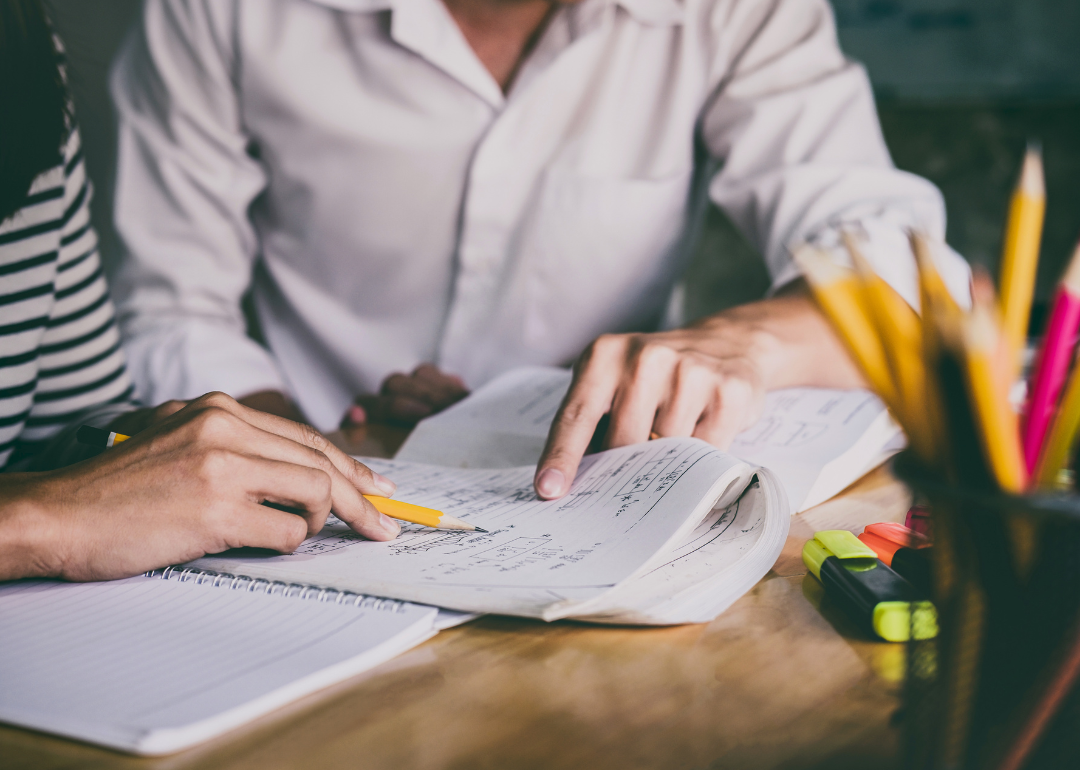 Canva
#11. Tutors
– Percent never married: 67.04%
– Percent single: 72.93%
You may also like: Richest women in America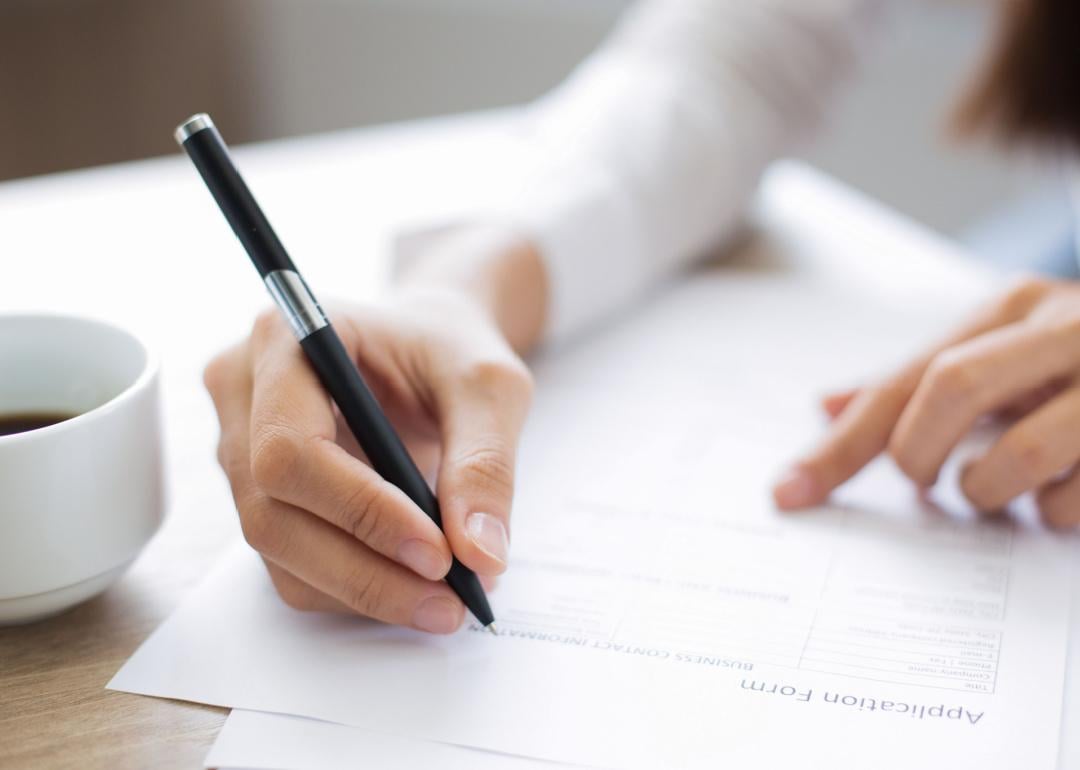 Mangostar // Shutterstock
#10. Unemployed, with no work experience in at the last 5 years or more
– Percent never married: 68.88%
– Percent single: 79.78%
Note: This refers to those unemployed with no work experience in the last five years or earlier or those who never worked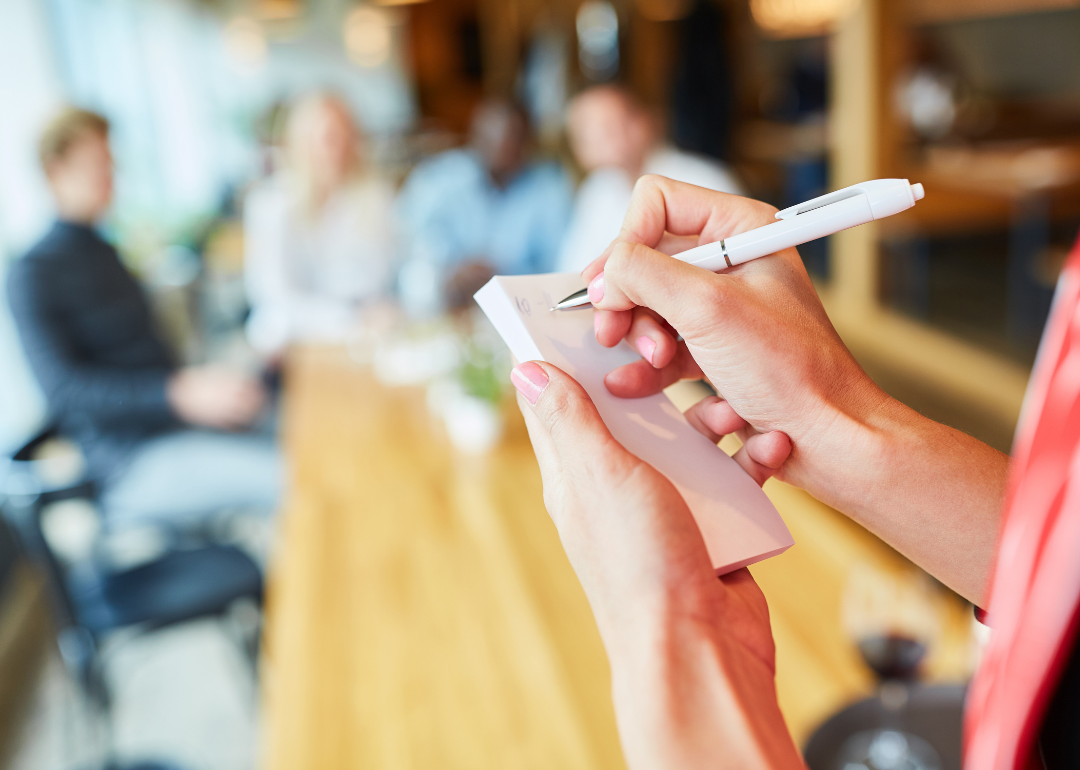 Canva
#9. Waiters And waitresses
– Percent never married: 69.95%
– Percent single: 79.64%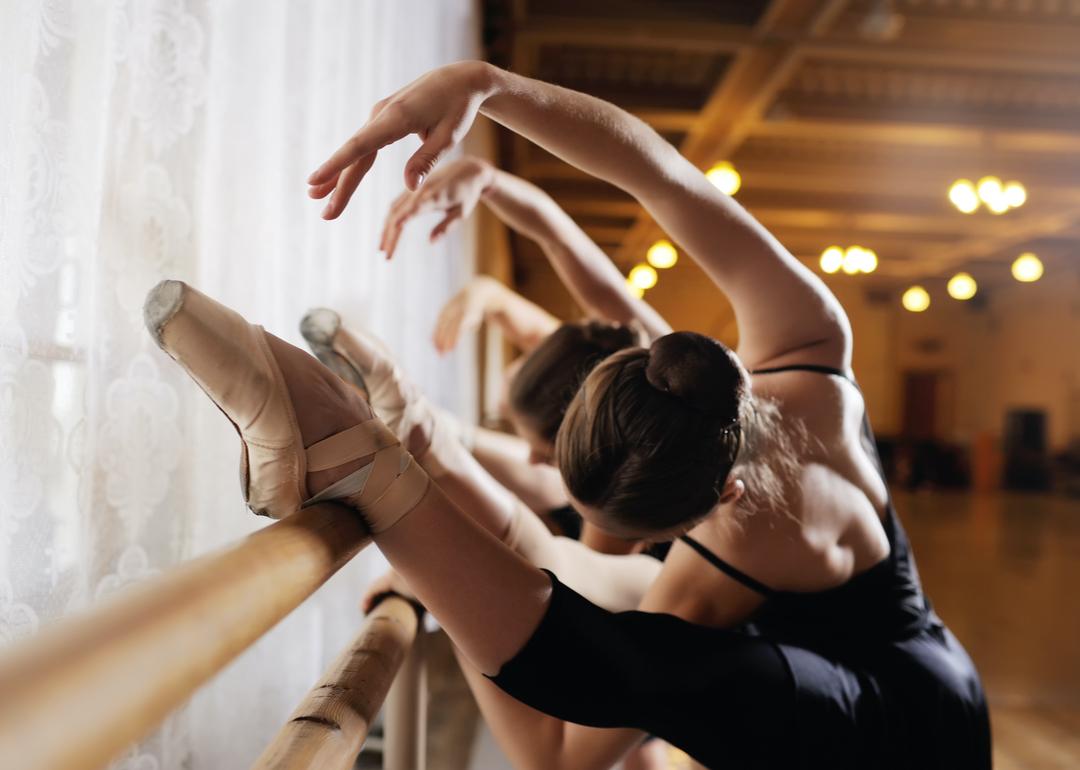 Evgeniy Kalinovskiy // Shutterstock
#8. Dancers And choreographers
– Percent never married: 70.63%
– Percent single: 78.34%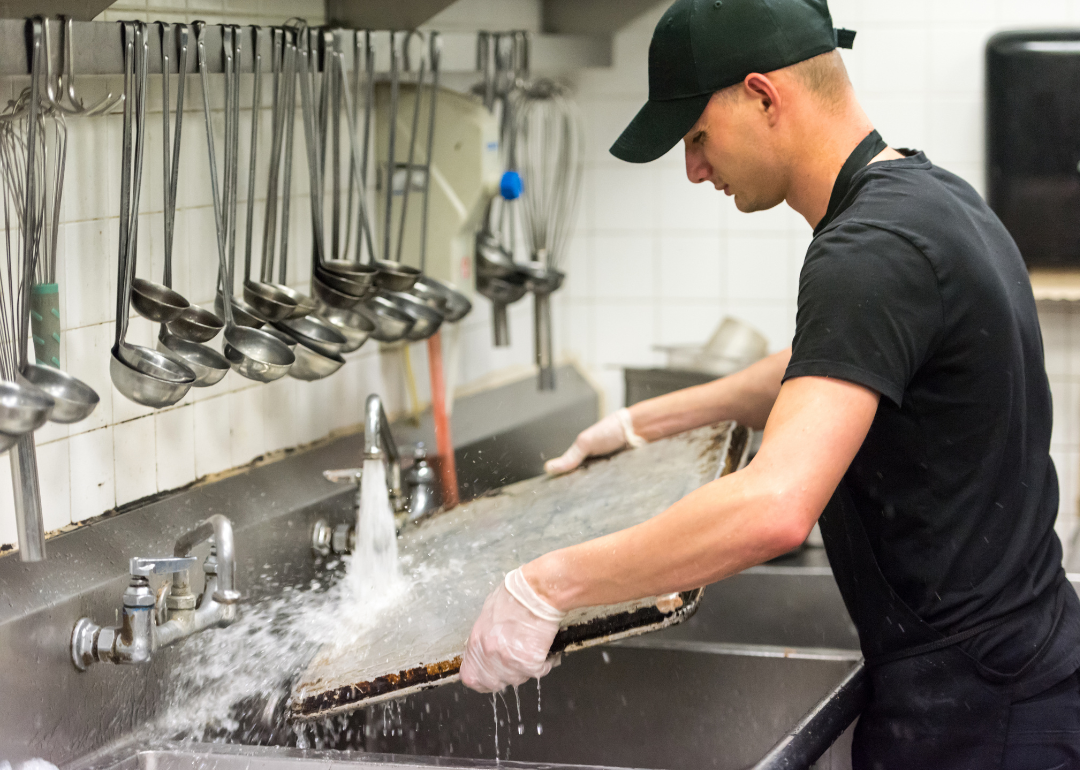 Canva
#7. Dishwashers
– Percent never married: 70.95%
– Percent single: 81.66%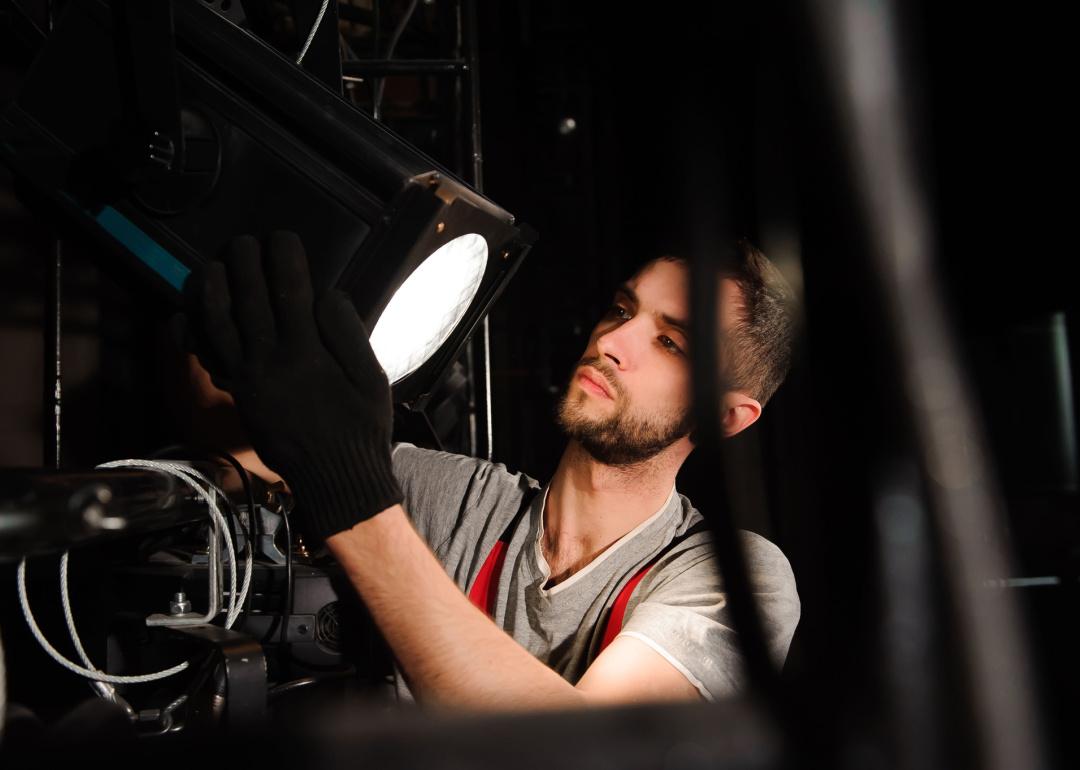 Oleksandr Nagaiets // Shutterstock
#6. Other entertainment attendants and related workers
– Percent never married: 71.16%
– Percent single: 79.38%
You may also like: 5 ways to take the stress out of traveling for work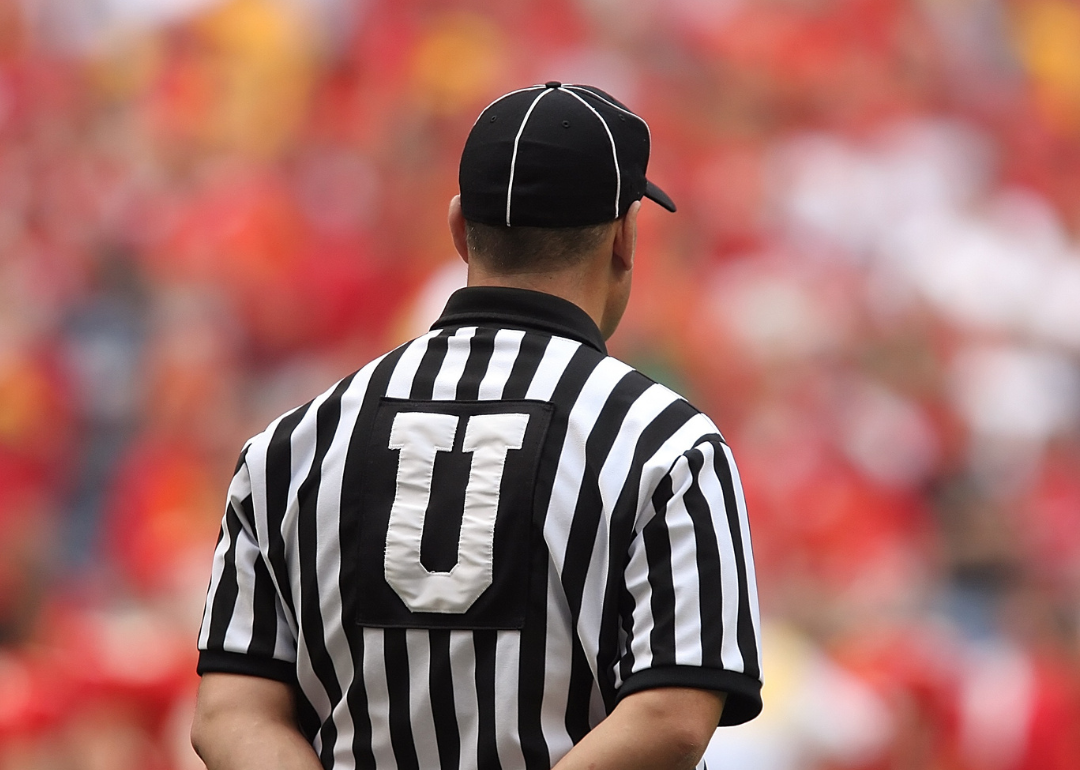 Canva
#5. Umpires, referees, and other sports officials
– Percent never married: 71.62%
– Percent single: 77.28%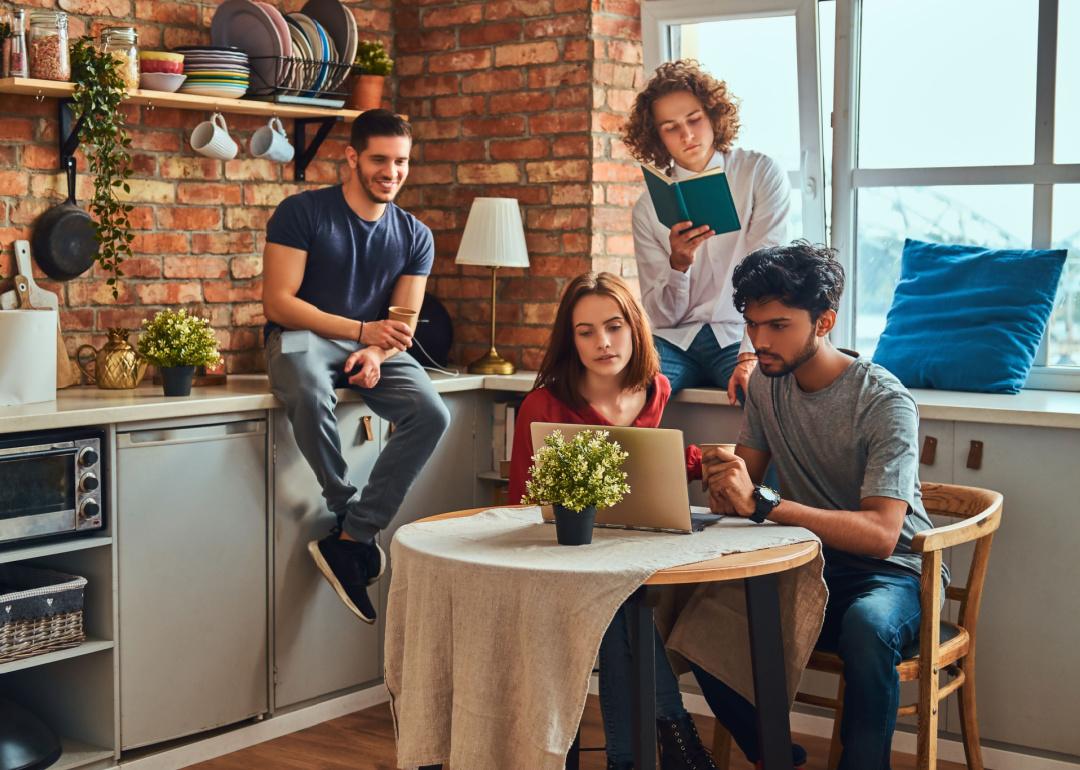 FXQuadro // Shutterstock
#4. Residential advisors
– Percent never married: 80.53%
– Percent single: 87.76%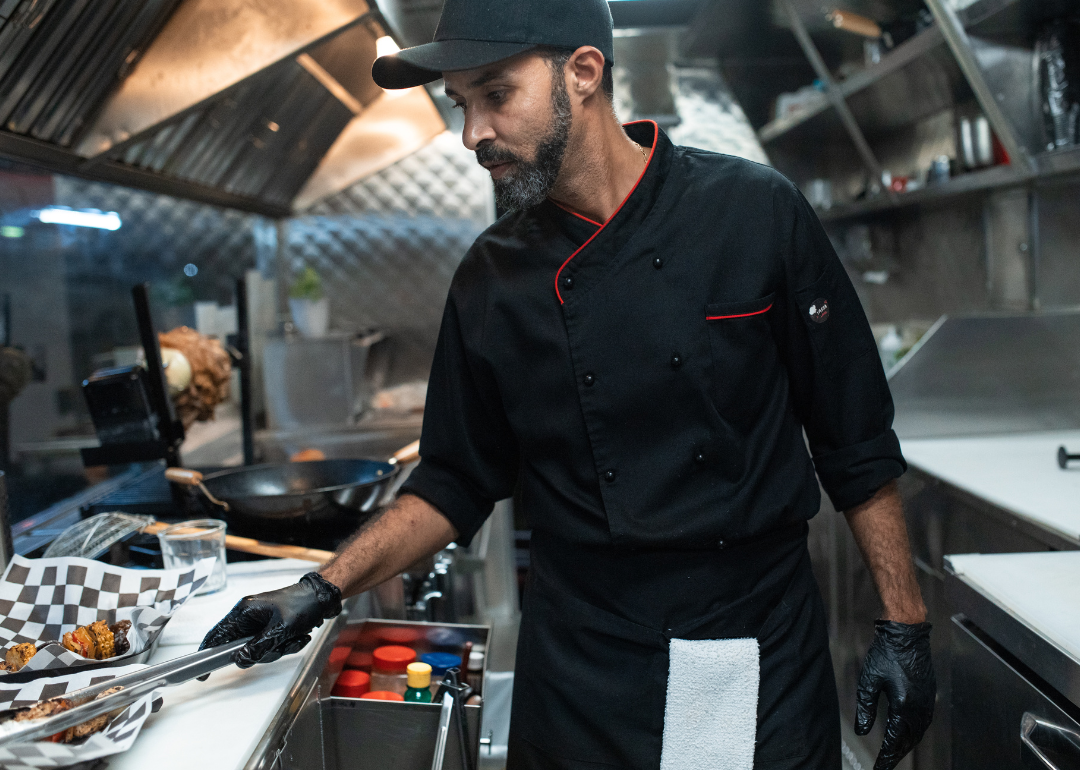 Canva
#3. Fast food and counter workers
– Percent never married: 82.68%
– Percent single: 87.63%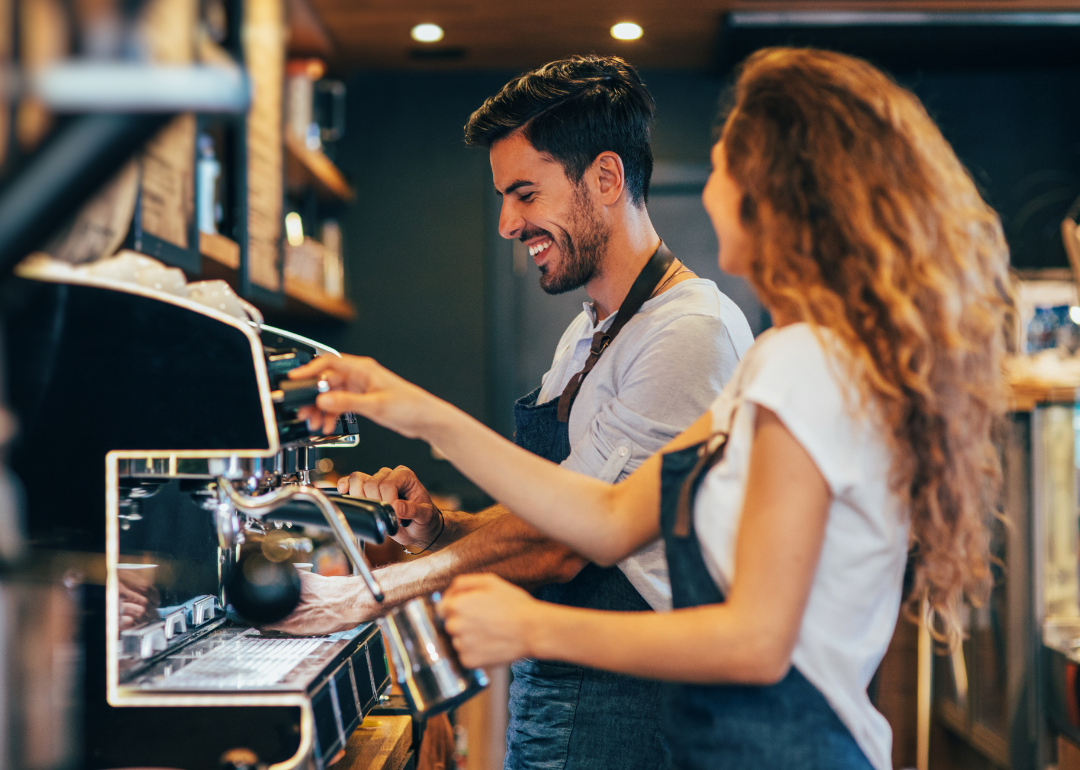 Canva
#2. Hosts And hostesses, restaurant, lounge, and coffee shop
– Percent never married: 83.88%
– Percent single: 89.06%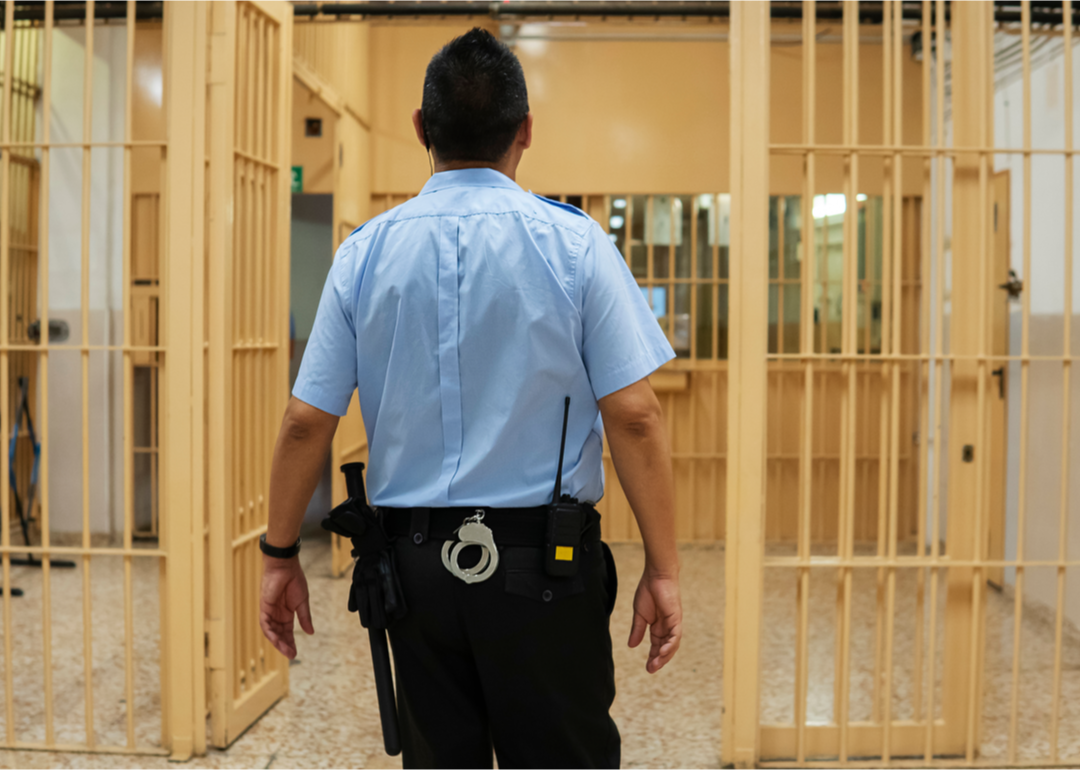 Bigflick // Shutterstock
Protective service workers
– Percent never married: 90.1%
– Percent single: 92.13%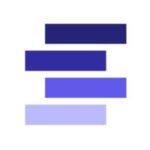 Founded in 2017, Stacker combines data analysis with rich editorial context, drawing on authoritative sources and subject matter experts to drive storytelling.