When IoT meets manufacturing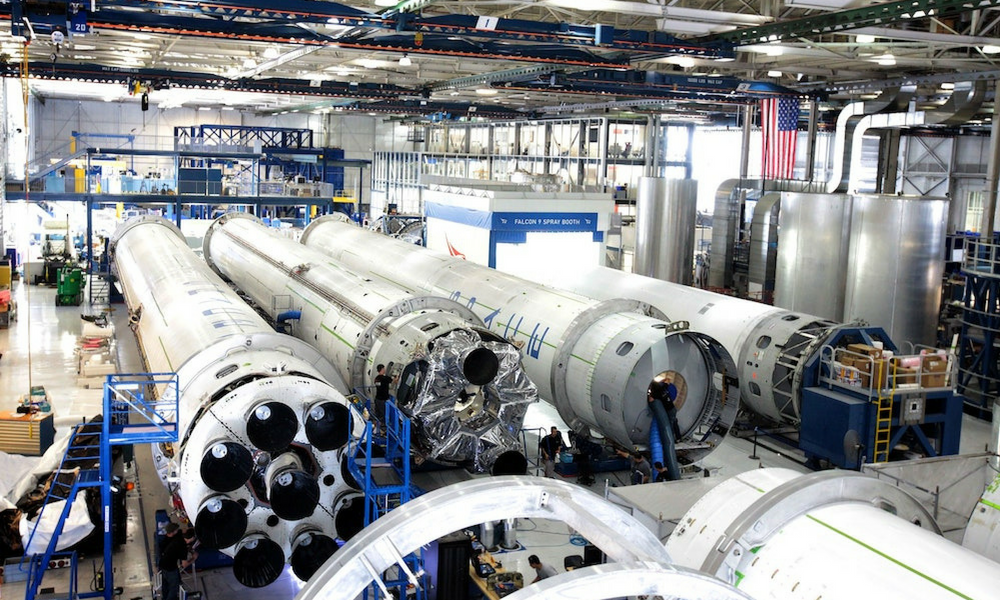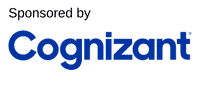 By: Frank Antonysamy
One of the more negative iconic images of the Industrial Revolution was of child workers being sent into coal mines. Thankfully, that's an age long behind us.
Our own era promises a different revolution: one in which miners no longer need to descend into the mine shaft, wield a pick, endure suffocating temperatures or constant jarring vibration, or risk their lives for underground goods like coal, gold or diamonds.
Related: How manufacturers can unlock value with IOT analytics
Tomorrow's mines will increasingly rely on sensor-equipped, software-driven machinery, a complex technology evolution enabled by the movement toward the Internet of Things (IoT). And it's not just mining that's benefiting from the IoT.
While the technology sector conjures an image of silicon chips and clean rooms, processors and analytics, sensors and the cloud, manufacturers across sectors are moving toward a world of IoT-enabled intelligent products and systems.
Intelligent Solutions: There's Gold in Them Hills
Ordering dinner through an app, calling Lyft to get to a restaurant or paying bills through a smartphone are the accepted conventions of today's digital world. Now a new technology wave is transforming remote-operated or software-driven equipment into IoT-enabled, autonomous, self-learning machinery that reacts to changing circumstances in real time.
Driverless heavy machinery is already functioning at multinational metals and mining company Rio Tinto's massive open-pit iron mining operations at Pilbara in Western Australia, with 400-plus-ton trucks larger than two-story houses hauling massive loads of ore and waste material. Operated from a control room hundreds of miles away, the trucks work alongside other vehicles and heavy machinery, adjusting in real time to a mine's changing layout as ore and waste are removed.
Soon, most new mines will use pilot-less drilling machines at the coalface, equipped with sensors that allow them to follow seams of ore, monitor temperature and air quality, detect vibrations that may signal danger, and make sensor-informed decisions based on complex risk-driven algorithms.
Trucks, drilling machines, even transportation systems will be interoperable automated systems — in effect, an amalgamation of specialized systems in a single, highly complex machine. The result: more efficient operations, fewer workers exposed to risk, better performance and an improved bottom line.
The Changing Face of Manufacturing
Today's manufacturers are actively leveraging IoT initiatives to realize internal process efficiencies. Many are changing how they design their production facilities to transform their business – streamlining production and improving productivity.
Consider a renowned heavy equipment manufacturer that has leveraged IoT in its production lines, slashing the time it takes to produce customized equipment at its U.S. facility from 42 minutes to 22 minutes. It did so by automating factory line processes and equipping them with beacons and Intel's Retail Sensor Platform integrated with Microsoft's Azure IoT platform. The company has doubled production times, improved quality compliance at the workstation level and boosted employee utilization by 20%.
[Download]: How manufacturers can unlock value with IOT analytics
Increasingly, the definition of a product is evolving to a broader, customer-centric construct, in which sensors gather data on customers' use of products and their performance, enabling predictive maintenance, insight into future product enhancements, even customer-focused features and improvements, along with better customer service. All are based on deeper insights into users' behavior, collected and aggregated from the products' sensors. By outfitting products with smart sensors and connecting them to key systems and networks – and even to each other – manufacturers are replacing transaction-oriented relationships with whole-lifecycle engagement.
An Expanding IoT Influence
With its proven efficiency and productivity gains, it's no wonder the demand for IoT devices is exploding. According to IDC, 60% of global manufacturers are using analytics to sense and analyze data from connected products and manufacturing. By 2018, IDC says, the proliferation of advanced, purpose-built, analytic applications aligned with IoT will result in 15% productivity improvements for manufacturers regarding innovation delivery and supply chain performance.
Mining? Yes. Oil and gas drilling? Sure. Manufacturing? Certainly. But IoT is not limited to these sectors. Many companies in consumer-facing sectors will also experience change from IoT, from banking to retail to airlines. Connected products and smart manufacturing are here to stay, and they'll be all around us.
[Download]: How manufacturers can unlock value with IOT analytics
This article originally appeared on the Digitally Cognizant Blog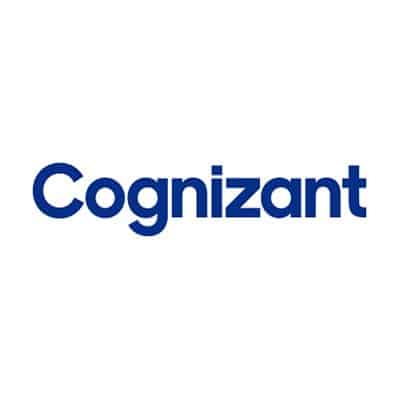 Cognizant (Nasdaq: CTSH) is dedicated to helping the world's leading companies build stronger businesses — helping them go from doing digital to being digital.
Manufacturers are recognizing the need to find new efficiencies
Recent data from Oden Technologies shows that 94% of manufacturers have seen significant changes in demand.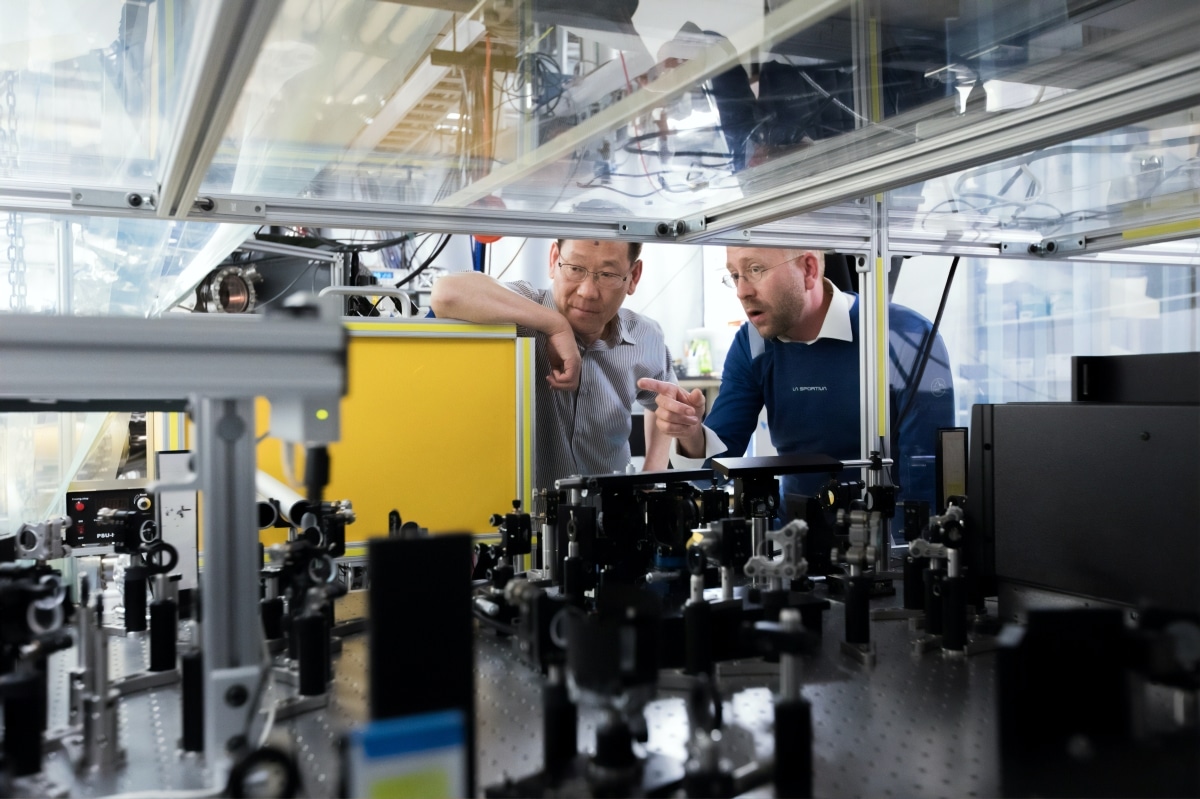 "The challenges facing the manufacturing industry seem to be never-ending." 
So begins the introduction to The State of Manufacturing: CEO Insights, the new report by Willem Sundblad, co-founder and CEO of intelligent industrial automation company Oden Technologies.
This year, of course, is no exception. "As we enter a period of economic uncertainty, manufacturers are recognizing the need to find new efficiencies and ultimately make more with less," Sundblad continues.
Featuring both data analysis and insights from industry experts, Sundblad's report examines current challenges in manufacturing, takes a look at the future, and reflects on the state of digital transformation in the sector.
Challenges facing manufacturing
One of the key findings is that 94% of manufacturers have seen significant changes in demand. Production schedules have no-doubt shifted in the short term, and these companies are "leveraging new technologies to streamline production and maximize capacity." 
Manufacturers are also feeling the pressure of market uncertainty, as well as making profitability sustainable for the long term.
"Profitability has always been top of mind for manufacturers, but now the stakes are higher. The disruptions over the past few months have led executives to look for new ways to reduce operational costs and increase contribution margins." – Willem Sundblad https://t.co/zCR6tA9NL0 pic.twitter.com/a1s41hSNwF

— Oden Technologies (@oden_tech) August 6, 2020

"Lean startup mentality and incremental growth with a return to fundamentals are crucial in battling through a changing marketplace as well as tsunami-like risks," said David Rosen, CEO and founder of Kira Labs.  
Looking ahead
When looking to the future — an uncertain one that has been drastically altered by COVID-19 — the report identifies three main areas of focus for manufacturers:
Optimizing production processes

Improving workforce effectiveness

Decentralizing the supply chain
How will they approach these? According to the numbers, 63% of manufacturers say "enabling more remote employees through digital technologies will be an outcome of the pandemic." Another big focus? Cross-training and streamlining.
"Digital transformation will drive new processes and business models as manufacturers look toward the future," explained Joe Morgan, founder & CEO of siY. "On the supply chain side, we will likely see a trend toward less globalized supply chains and more focus on local sourcing."
DX in manufacturing
As we've previously reported (here, here, and here), COVID-19 has added major fuel to the digital transformation fire of organizations. And manufacturing is no different. 71% of respondents saying the pandemic has accelerated their DX journeys. 86% report having a designated DX leader — which is great, considering the critical importance of strong leadership to transformational efforts.  
"Embracing these new systems are all indicators that technology continues to be a space that has untapped opportunity for growth," said Julie Copeland, CEO of Arbill. "I think that manufacturers will also investigate other emerging technology, including finding ways to utilize augmented reality."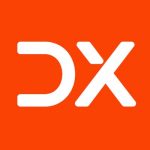 DX Journal covers the impact of digital transformation (DX) initiatives worldwide across multiple industries.
What you need to know if you're attending MWC Los Angeles 2019
MWC Los Angeles 2019 is one of the newest and fastest growing events in the U.S. that brings together leading companies and influential experts from all sectors within the mobile technology industry to advance Intelligent Connectivity – a fusion of 5G, IoT, AI and Big Data.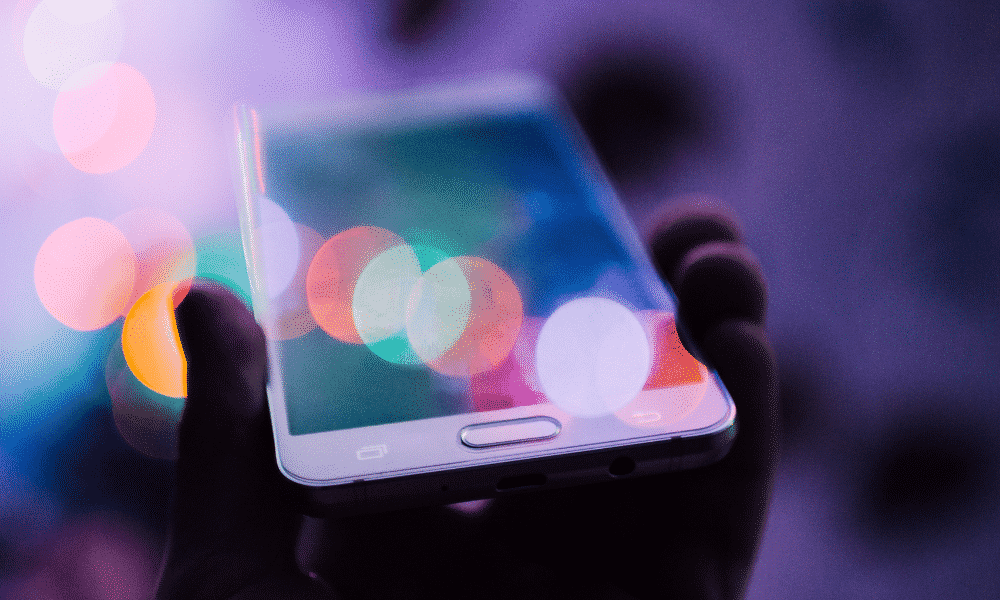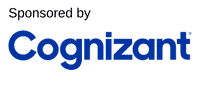 MWC Los Angeles 2019 is one of the newest and fastest growing events in the U.S. that brings together leading companies and influential experts from all sectors within the mobile technology industry to advance Intelligent Connectivity – a fusion of 5G, IoT, AI and Big Data.
The event is an opportunity to discover how leaders like Cognizant are looking into the future of connections, content and commerce.
To help you prepare, here is a selection of articles, case studies, ebooks, and clips from Cognizant, discussing digital transformation:
One session to highlight? "5G and IoT – Understanding the Relevance to Your Business," featuring Senior Director, Cognizant Digital Business, Prashanth Bhushan. This session will examine how the impending mass availability of 5G networks is set to mark a major step forward in extending 5G applications to various vertical industries and fields beyond traditional telecom and mobile internet.
MWC Los Angeles 2019 takes place October 22-24, at the Los Angeles Convention Center.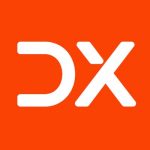 DX Journal covers the impact of digital transformation (DX) initiatives worldwide across multiple industries.
IoT + PLM = Product Intelligence: An equation that delivers monetization opportunities
In the equation IoT + X = Intelligence, what role does product lifecycle management play as the X factor?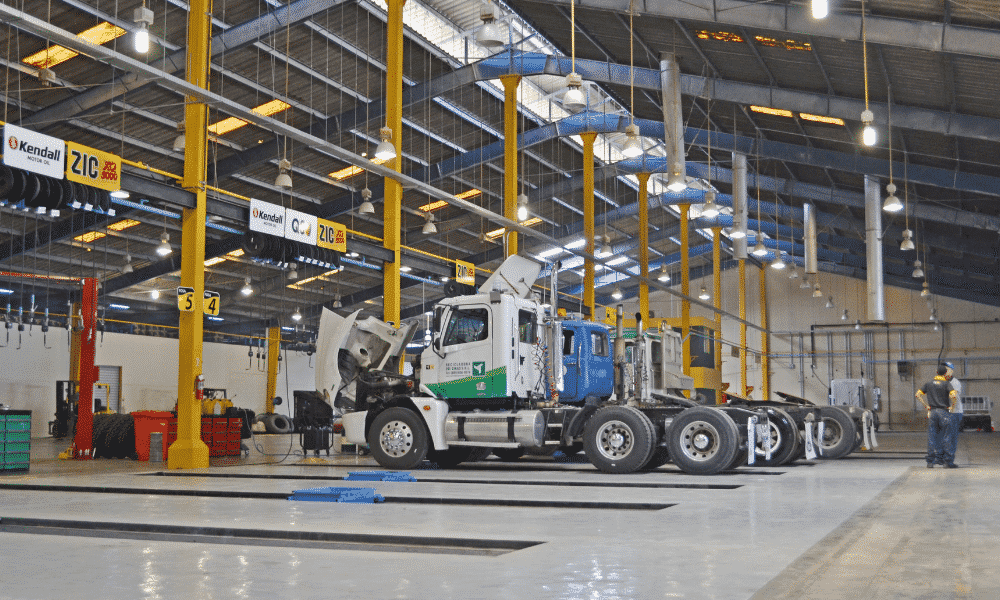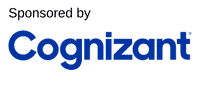 Consumers are fickle. 
Today's hot must-have can easily fade into obscurity tomorrow. Most products don't even make it out to the playing field, and instead languish on the sidelines. The B2B world is not much different. Thanks to the Internet of Things (IoT) however, manufacturers are gaining a better peek at the product lifecycle beyond their distribution warehouse and leveraging that intelligence to their advantage.
Case Study: Advancing Smart Manufacturing Operations Value with Industry 4.0 Platform
PLM matters
More often than not, manufacturers make educated guesses at what consumers want. Sure they rely on surveys and calibrated focus groups but too often they're still skating on thin ice with data snapshots. Product manufacturers rely on past sales records, future trend forecasts and hope design comes up with a nifty new gadget. They then execute strategic marketing and finally keep fingers crossed for best outcomes. 
The problem with such an iterative pattern is that the process is more or less opaque once the product leaves the manufacturer. Today's product lifecycle management delivers much-needed transparency to the trail a product follows not just from concept and design and sales but on to how the consumer actually uses and disposes of it. 
And it does so through IoT. An IoT-embedded device relays product information to the mothership long after it has left the point of sale so manufacturers can gain insight into usage patterns and other data. While PLM has always followed the trail of breadcrumbs that products leave, IoT now allows for a longer and more useful trail. 
[Download]: A New Approach to PLM
IoT + PLM
"With IoT live product feedback has become possible. The [data] gap that existed between when we have sold a product and when someone discards that product…that gap has now been connected by IoT," says Jagmeet Singh, Director, Connected Products, at Cognizant. 
Businesses use cloud technologies to analyze the data that IoT-embedded products spit out and reap a whole host of benefits. Manufacturers access instant feedback about feature design – in an age of user-centered design, this is a big deal – and price points. Product design now needs fewer reboots and manufacturers can produce with more confidence.
The introduction of IoT and associated data analytics expanded the use of Product Data as a Service (PDaaS), where larger sets of metadata about products are now available to be harvested, right from raw materials used, to manufacturing processes to quality control and beyond.
Simply by following the IoT trail (and obtaining all-important user permission), manufacturers can monetize information about product usage to secondary vendors who might benefit from related information. A computer manufacturer, for example, can sell valuable information about the heat exchanger, the battery, the Bluetooth connection to satellite providers who can use this as intelligence for their own sales and marketing promotions.
IoT breathes new life into PLM extending the line beyond the four walls of the warehouse to the real world where live data from every user shapes future product iterations.
IoT + PLM = Customer intelligence. With sharper data based on usage patterns, manufacturers can anticipate customer needs better and deliver they want. The result is more revenue and less waste. IoT lets PLM realize its full potential.
[Download]: Advancing Smart Manufacturing Operations Value with Industry 4.0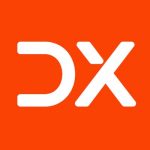 DX Journal covers the impact of digital transformation (DX) initiatives worldwide across multiple industries.