Jodi Kovitz's advice for how any company can move the dial on inclusiveness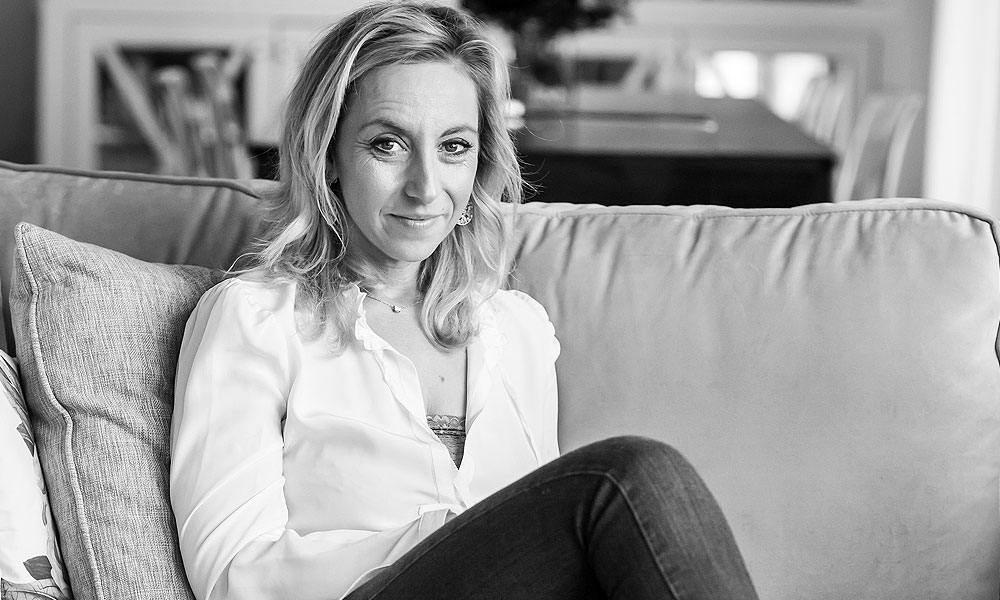 Diversity and inclusion in the workforce won't happen because you wish it – you must take action, says #MoveTheDial Founder & CEO, Jodi Kovitz.
"Many women talk about critical turning points where someone, in a really small moment in their career, gave them an opportunity for step changes," Kovitz told DX Journal. "If you go to a meeting with your executive team, ask if you can bring a young woman with you so she can learn. Give her a chance to contribute or make an introduction. Then get out of the way and empower her to rise to her own potential."
#MoveTheDial was started in January 2017 when Kovitz ran the organization off the side of her desk as CEO of AceTech (now PeerScale). In January she moved into a full-time role at #MoveTheDial and has landed corporate backing from founding partners such as CIBC, TD, Osler, TWG and WealthSimple.
The mission is clear: Increase the participation and leadership of all women in tech.
"[A commitment] cannot live in an annual report, or in a strategic plan in a drawer," Kovitz said. "It takes an active commitment at the strategic top of the house. They have to go out of their way to make it happen."
As part of #MoveTheDial's mission, Kovitz has been studying relationships and patterns of companies where inclusiveness is more common and where more opportunity exists for women. One of the commonalities is women being invited to a meeting, event, presentation or coffee meeting that was outside of her normal daily routine.
"Some women talk about being given a moment they didn't think they deserved, but it was a career opportunity for step change," Kovitz said.
Indeed, studies have shown women are more likely than men to suffer a "confidence gap", as The Atlantic explored, where some women underestimate their abilities and performance. Kovitz has found a practical way to address this in the workplace: leadership teams and colleagues can step up by inviting women to step forward more.
Where the dial is today
No matter whose numbers you look at, it's clear there is a lot of work ahead.
Statista used various tech companies' diversity reports to plot gender representation within the overall workforce, and within tech jobs:
At a board level, 70 percent of startups have no women on their boards of directors.
In Canada, recent media coverage called Canada's lack of female CEOs among top TSX companies "embarrassing."
#MoveTheDial shared the following snapshot: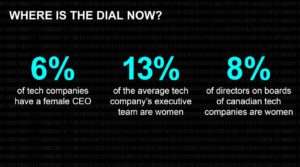 While there still is a lot of work to do to, Kovitz does believe progress is taking shape around inclusion and awareness has improved. Some examples:
Moving the dial at startups VS large enterprise
While there are exceptions to every rule, Kovitz believes larger enterprises are further ahead when it comes to creating a culture of inclusiveness and diversity.
"When you're scaling as fast as so many tech companies have to, it requires a high degree of intentionality," she said. Kovitz said speed of growth, urgent need for talent and investor pressure are among some of the reasons startups and scaleups don't take the time to pause and conduct a talent search that is inclusive.
Kovitz said she has found herself having to stop and deliberately design an inclusive search and hiring process now that she is running her own company, because speed of growth can quickly become consuming if you don't curb it.
Many large enterprises have also moved the dial further along by setting up initiatives such as inclusion teams, throwing more funding at inclusiveness and setting out to build cultures of belonging.
"They're using targets to drive toward meaningful change," Kovitz said.
She notes Microsoft, Google and Cisco are pushing forward to move the dial. Microsoft, for example, is using its platform to push for tangible change in the number of women in STEM industries (here's a March 7 blog post on the subject).
Kovitz's hope is that one day we won't need to talk about the gender of a leader because inclusiveness will be more commonplace.
"Hiring a diverse talent pool should be as important as revenue," Kovitz said. "If you don't do it from the outset, it's very tricky to backfill it later. You can't hire someone that looks like you just because it's comfortable," she said. "It takes more time to go broader."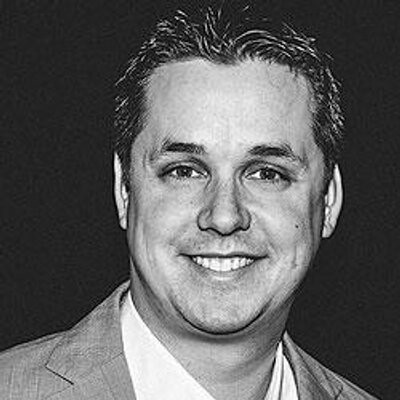 Chris is a partner at Digital Journal Inc. (parent company of DX Journal) who has spent the last 15 years working in publishing, digital media, broadcasting, advertising, social media & marketing, data and analytics. 
"Financial growth alone won't cut it anymore"
UC Berkeley Haas School of Business dean Ann Harrison describes what the future's successful leaders look like.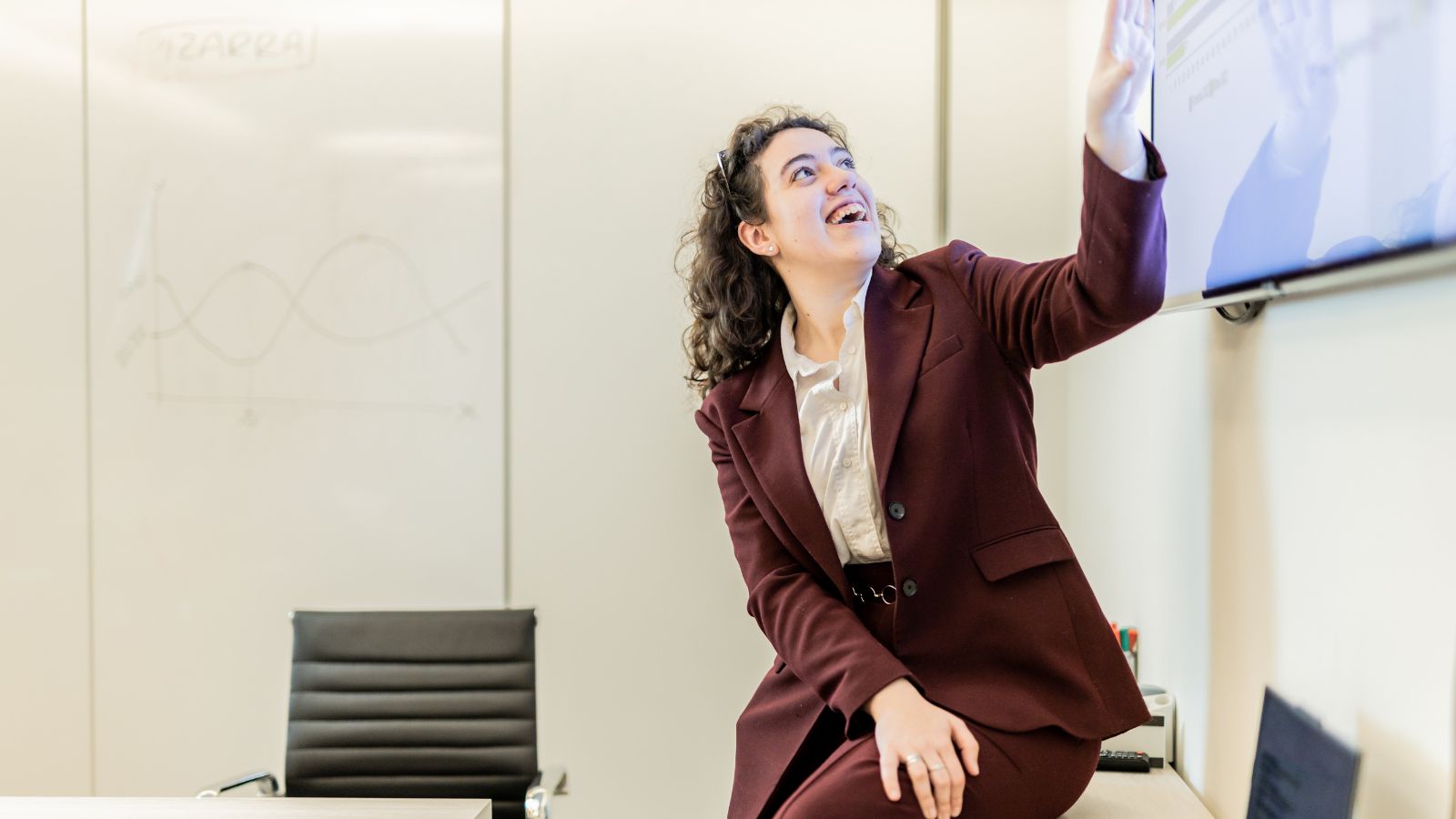 Automation, flexibility, data analytics — these are only a few of the business trends shaping 2023 and beyond. But you can't implement those trends in your workflow or organization without having leadership on the same page.
McKinsey & Company recently interviewed Ann Harrison, Dean of UC Berkeley's Haas School of Business, on characteristics of successful, modern business leaders, and how to improve education models to produce them.
Here are a few highlights from the interview:
On why today's leaders must lead with empathy
One of our management professors, Cameron Anderson, did research on "selfish jerks." He tracked people all the way from college and looked at how they succeeded in their careers. And he found that being selfishly competitive doesn't get you ahead faster. He also found that these characteristics can really hurt your organization.
So confidence without attitude is critical for today's leaders. More than ever, it's important to be a great listener and not think that you know all the answers.
On the importance of data analysis in business leadership
We're in the midst of another major Industrial Revolution. It was happening before the pandemic, but the pandemic really accelerated the digital transformation. We see it in the markets, which increasingly are dominated by players that really understand how to harness the power of data and how to harness the power of technology.
We are weaving that into our curriculum's core requirements. We've added requirements on mastering and strategically using data tools, like AI and machine learning. Students are learning everything from how to program to how to use and present big data. They're also learning the ethics and pitfalls of machine learning and AI, where discrimination can be built into algorithms without your even realizing it.
On how we can change the education model to produce more modern leaders
Investing in K–12 in ways that are successful would be one approach. Right now, we see a bifurcation. Increasingly, those who can afford it send their children to private institutions, which negatively affects the public ones.
Another thing we can do without changing the whole system is to have early-intervention programs. Businesses can do this. At Haas, we have our own: a program called "Boost." Boost goes to local junior highs and finds candidates in disadvantaged areas who would really benefit from early help. The kids who sign up stay with the program all through high school.
Some of the help is academic, some is mentoring, and some is preparing for college. And the kids are incredible—they get into all the best universities and do amazingly well. It's local, and it's not huge, but it helps develop the pipeline. It's all about the pipelines.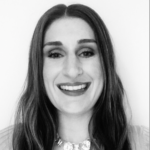 Veronica Ott is a freelance writer and digital marketer with a specialization in finance and business. As a CPA with experience in the industry, she's able to provide unique insight into various monetary, financial and economic topics. When Veronica isn't writing, you can find her watching the latest films!
Could recent tech layoffs prompt talk of unionization?
The labour movement in tech has yet to fully break through. Is change on the horizon?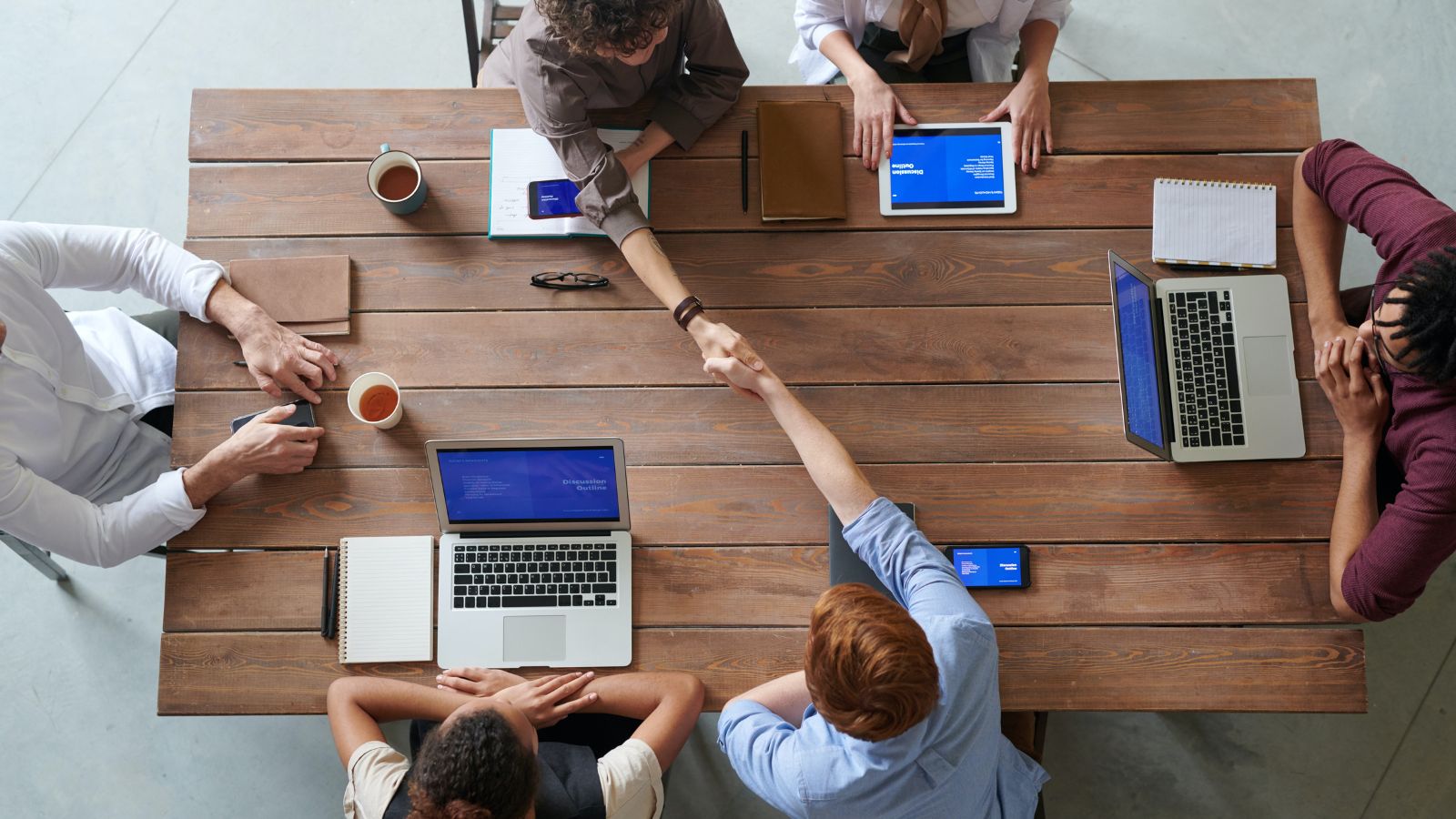 The old joke has it that when Google employees are laid off, they would just do a Google search for a new job. That conversation may have shifted in recent months. Now, tech workers who are laid off — or who fear being laid off — might be firing up a search on unions.
Indeed, while there's been a recent raft of layoffs in the tech sector, there has also been, in the past year, an increase of 200,000 union members, amongst the 16 million members in the US.
Taking a quick step back, the numbers were much higher in generations past. According to Rabble.ca, about 10% of the American workforce is in a union, contrasting to double that amount four decades ago. Almost 30% of the Canadian workforce is in a union, compared to nearly 40% in 1981.
Setting the stage?
Layoffs to the degree we've been seeing often prompt unionization talk, and this was no exception.
AFL-CIO President Liz Shuler said in an interview with Bloomberg that workers see an injustice: they don't see an improvement in working conditions, as their corporations net billions of dollars of profit. In expectation that automation might replace workers, she foresees union contracts that prohibit this.
"That will continue to be a driver for people to say, 'hey, do we have to sit back and take it, or can we do something about it?'"
In June 2022, workers in a suburban Baltimore Apple store were the first to successfully vote to form a union at one of the tech giant's stores — a move the company appears to have embraced. Key issues included pay, working conditions, and having a voice at work, said an Apple spokeswoman. This fight came amongst other wider efforts of store workers at Amazon and Microsoft. A second Apple store, this time in Oklahoma, voted to form a union in October.
The Baltimore union reached another milestone in January 2023, entering into collective bargaining with management for the first time.
Meanwhile, Amazon, as of January 2023 lost its fight to overturn its first union, voted on by workers in July 2022. In contrast, Microsoft accepted the results of its first union, with the 300-some workers at ZeniMax Studios.
"Microsoft has lived up to its commitment to its workers and let them decide for themselves whether they want a union," CWA president Chris Shelton said in a statement. "Other video game and tech giants have made a conscious choice to attack, undermine, and demoralize their own employees…"
For many in the lay-off wave, though, it might be too late. It could take more than 450 days, on average, from the time a union is formed, to ratify its first contract, according to Bloomberg Law.
"Layoffs are shaking the tech industry," said Clarissa Redwine, Senior Design and Tech Outreach Lead at Kickstarter from Jan. 2016 to August 2019. She said that management fired a third of her organizing committee in the same week — and she was one of them. "The team had 15 years of tenure and were all high performers," she said.

She was then invited to the Organizing Committee of Kickstarter United just before they took the campaign public.
Kickstarter United was the first wall-to-wall union in modern tech, Redwine said, and recently penned a contract that secured many rights unprecedented in the tech industry, such as guaranteed minimum 3% annual cost of living raises for all employees, a profit sharing bonus pool, salary benchmarking based on a national average, and 'just cause' provisions.
Kickstarter United and Tech 1010 from OPEIU held information sessions to discuss how to protect their workers. Redwine added that other workers in the tech labor movement began creating resources that directed tech workers to provisions like the WARN act (Worker Adjustment and Retraining Notification) that "might shield them from severe and malicious layoff tactics." Twitter workers, she noted, crafted a Layoff Guide that went viral in worker Signal groups.
"To challenge layoffs, workers must have the existing capacity to mobilize, and the tech labor movement is still young," she added. "Only a handful of unions have won elections, and most unions in tech are still underground building quiet power. We have not yet seen a strike to effectively reverse these needless layoffs.".
"The mass layoffs are encouraging a surge of interest in unions… leadership uses this glut of labour and 'competition' to drive down the cost of labor in tech."
Interestingly, a Harvard Business Review study from May-June 2018 showed that of twenty companies that let go of workers, presumably as a cost-saving measure, profitability actually declined in some instances, for up to three years.
In the wake of so many job losses across the tech sector in such a short period of time, it may very well come to pass that unions, learning from the fallout, will mobilize in greater numbers, preparing for the next round of mass layoffs coming down the pipe.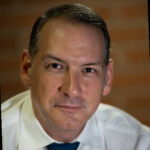 Dave is a journalist whose work has appeared in more than 100 media outlets around the world, including BBC, National Post, Washington Times, Globe and Mail, New York Times, Baltimore Sun.
Switzerland, Greece, UAE among most digitally secure countries for remote workers
Proxyrack describes the world's most cyber-secure and digital-nomad-friendly countries.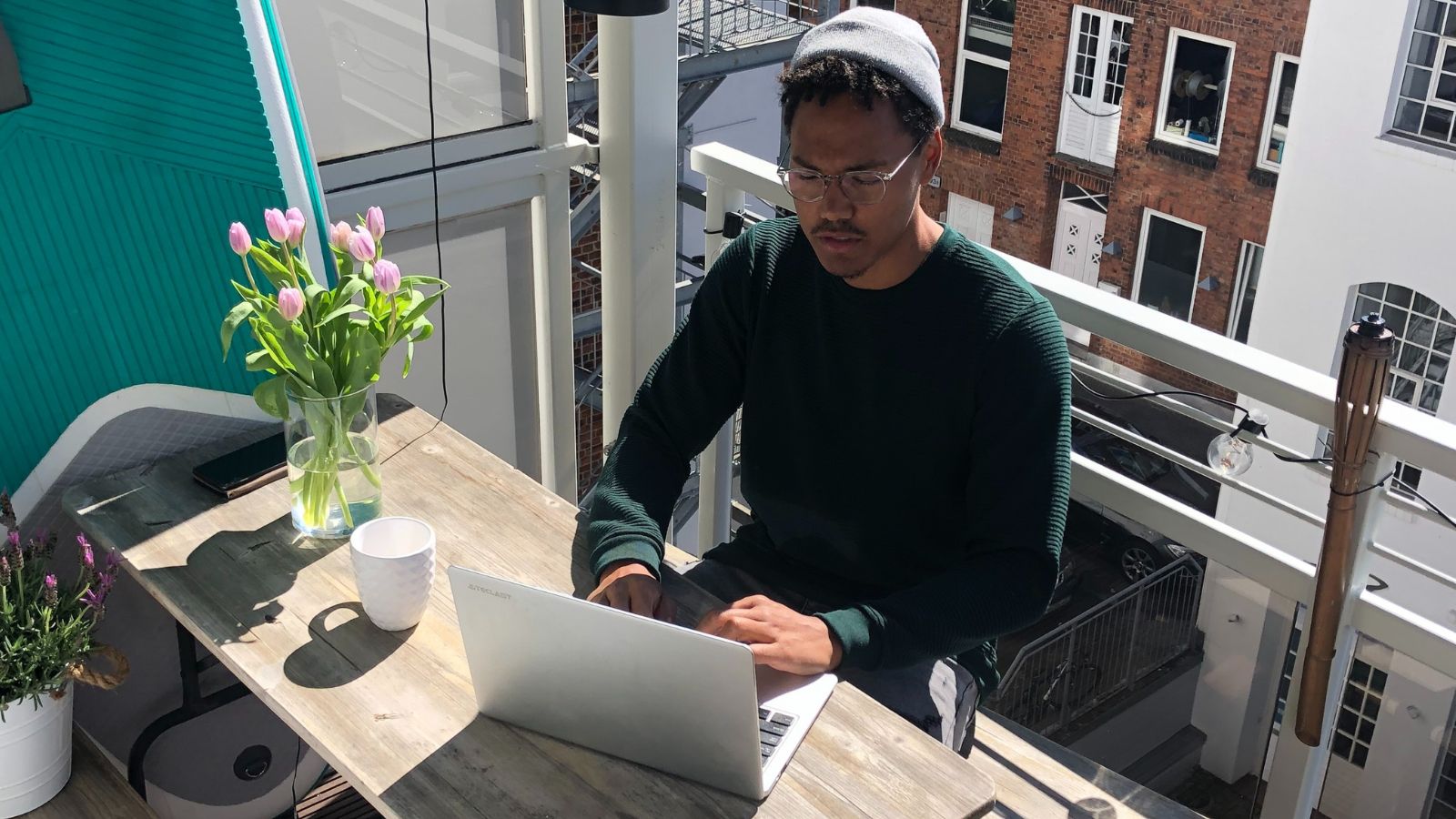 Nearly 80% of employees worked remotely in 2022 — and that doesn't even cover the influx of digital nomads and solopreneurs that emerged after the pandemic. Peachy, right? Not for organizations or workers, as remote work brought an onslaught of cybercrime with it. That's what you get when you put company-sensitive data on unprotected personal devices times a thousand.
So, should these laptop labourers stay in Canada?
Proxyrack says sure, as Canada earns a tenth spot in their top-ten list for most digitally secure countries. Not too shabby! Here's the full list:
Most secure countries for remote workers
Switzerland
Netherlands
United Kingdom
Singapore
Luxembourg
Denmark
United States
Germany
Finland
Canada
Still, Proxyrack reports covered a few more lists with focuses on cybersecurity, 5G networks, internet access, and more. Here are a few countries that caught our eye and what they offer today's remote worker.
Greece for unparalleled cybersecurity
Greek IT companies agree cybersecurity has a huge role in civil protection. Plus, the government stands behind that with a robust Digital Transformation Bible, which details investments in cybersecurity certification, cloud computing security, AI, and electronic identification.
Proxyrack found that Greece tops the entire world on the National Cyber Security Index, with a 96.1 — the highest score in existence.
Switzerland for 5G, high salaries, and happiness
Switzerland topped the secure list for remote workers for excelling in a few key areas. First, the Swiss have over 70 5G hotspots per 100,000 people, second only to Slovenia and Lithuania. But they rein the report's secure list for the third-highest happiness score and world's highest salaries. Sounds pretty convincing, especially if you tack on the country's staple, decadent cheese fondue.
UAE for VPN access
You might use VPN to access Netflix in another country, but it's a much more vital service for today's remote worker. That's where the United Arab Emirates (UAE) really shines in Proxyrack's report, revealing VPN access for over 84% of the population. So, remote workers can rest easy knowing their internet traffic, location, and IP addresses are secure from hackers.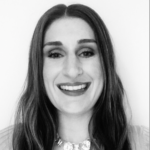 Veronica Ott is a freelance writer and digital marketer with a specialization in finance and business. As a CPA with experience in the industry, she's able to provide unique insight into various monetary, financial and economic topics. When Veronica isn't writing, you can find her watching the latest films!