#ScaleStrategy Q&A: OneEleven's Chief Growth Officer on Building a Global Scaleup Knowledge Base
Dean Hopkins' is aiming to build and deploy a Scale-as-a-Service model worldwide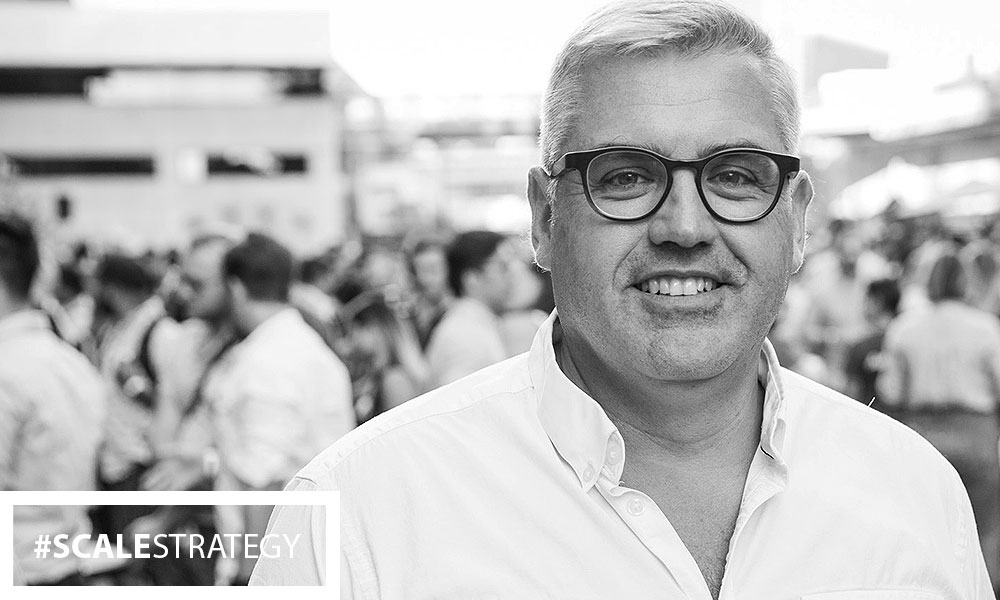 #ScaleStrategy is produced by DX Journal and OneEleven. This editorial series delivers insights, advice, and practical recommendations to innovative and disruptive entrepreneurs and intrapreneurs. Read the second part of the interview with Dean Hopkins here. 
"We're being ambitious. We want to show scaling companies that we can scale, too," said OneEleven's Chief Growth Officer, Dean Hopkins, when the Toronto-based scaleup hub announced its plans to expand to Ottawa, Vancouver, London and Berlin in late 2018 and into 2019.
It's an opportune time to expand globally as a scaleup hub.
According to CB Insights, total annual venture capital global funding "increased nearly 50% in 2017, as over $164B was invested across 11,042 deals. Deal activity was up by 11%, with both deal and dollar figures representing annual highs."
As for 2018 so far, KPMG's Venture Pulse Report says "for the fourth consecutive quarter, VC invested has exceeded $45 billion, and in the most recent quarter, just barely fallen shy of $50 billion once more."
Hopkins is excited to walk the scaleup talk once again.
A tech scene veteran, Hopkins was the CEO & Co-founder of Cyberplex for more than a decade where he grew the organization from a startup to a public company with nearly $1 billion in market capitalization. During his career at Cyberplex, he also successfully managed the company through a major downsizing as the tech bubble collapsed and transitioned it to new leadership where the company enjoyed another round of growth.
Prior to joining OneEleven as Chief Growth Officer, Hopkins ran a boutique management consulting firm he founded in 2006 to drive transformation initiatives on a global basis for clients such as Thomson Reuters and the Ontario Teachers' Pension Plan Board.
We caught up with Hopkins to talk about scaling lessons, OneEleven's growth plans and developing the world's leading source of scaleup knowledge.
DX Journal: You have extensive experience scaling from both an entrepreneurial and intrapreneurial perspective. What are some of the lessons you've learned?
Dean Hopkins: First off, it's all about people. Attracting amazing people that became my partners in growth was the reason we were able to scale. I couldn't have done it alone. 'Hire great people and get out of their way' became my mantra — even to this day.
The second ingredient to scale was culture. We had built a culture that was accustomed to scaling and had an appetite for growth. Our culture was about resilience, and scaling, and picking yourself up and dusting yourself off. We made it okay to make mistakes, then march on.
Read our interview with Dean Hopkins on his scaleup experience at Cyberplex and his transformational work in Thomson Reuters.
DX Journal: What have you learned about scaling at OneEleven?
Hopkins: Early on after I joined OneEleven, I sat in on a community lunch with about 300 people from all the member companies. At this lunch, new members are brought up in front of the crowd to say a little about their company. Then 300 people welcome them with cheers — a lot of love goes their way. After that, others come up to talk about their big wins, like raising money, landing a big customer or completing a big launch. And again, 300 people applaud and celebrate them. Well, I remember sitting there thinking, 'where was this when I was building Cyberplex?' I was in a hovel by myself toiling away with no community other than people that I would lean on as advisors. I never had the kind of kudos, support, warmth, love, resources that these companies have at OneEleven, and that's when things clicked for me. This is what community is. A lot of people talk about community, but to actually see it viscerally done, made me realize I needed to recreate it in other geographies.
What we're trying to do is get a group of companies — all individually pursuing their dreams, but collectively working together — to make sure that each other are successful.
DX Journal: You're focused taking this OneEleven scaleup initiative global. How do you assess where you need to be?
Hopkins: A big aha moment for me around OneEleven was getting the Startup Genome report. I looked at our success in Toronto and yet our city was number 14 or 15 on their list. I said, 'wait a minute, OneEleven is working incredibly well in the 15th best market?! What if we took OneEleven and built it out to some of the top 10 markets? That's what led to the business plan we're currently executing.
From there, I overlaid our partner Oxford Properties into the mix. As a large global real estate firm, this gave me the first 4 markets to go after — London, Berlin, Boston, Vancouver. We're studying each market, mapping the ecosystem, understanding who the players are, comparing it to Toronto, figuring out what the differences and similarities are and then plotting our entry. Over the next year, we'll be in each of those markets.
The approach to entering each of these markets will be subtly different depending on character of the market. We've invested a lot in meeting the community, understanding who does what to whom and how we can add value. By the time we launch in those markets, we'll already have a reputation built up because we'll have spent some money to support the local ecosystem. We'll have brought some value to some of the companies there by helping them maybe come to Canada or come to one of our other markets. I view it as kind of putting some karma in the bank before we even launch in each.
DX Journal: When OneEleven enters a geography, what's the benefit to companies and communities located there?
Hopkins: From our perspective, there are 3 key benefits to having OneEleven in your city.
The first is that we're building the global knowledge base of scale. Each community we add is bringing a new rich set of perspectives on how to scaleup businesses. We then make that available to everybody in the peer community.
The second benefit is for the companies in each geography is an easier path into other markets through our growing global ecosystem. If a company in Toronto wants to go to London, they can access continental Europe because we have assets and relationships in Berlin.
Lastly, we are building what we call Scale-as-a-Service. This is a set of capabilities — much like you'd find on Amazon but only dedicated to scaling — that help people with the common challenges of scaling. This only gets richer and more pressure-tested the more markets we serve. We'll have the best set of Scale-as-a-Service capabilities of anybody out there because we're activating across companies in multiple markets.
DX Journal: Speaking of a scaleup knowledge base, as a company grows are there one or two things that really become important?
Hopkins: Entrepreneurs 100% need to think about getting away from the technical, engineering-focused orientation of their early stages. They should focus their time disproportionately on building their channel to market, building their go-to market, building their customer base, building their way in which revenue is going to come to them. Build protected paths to market that are defendable, because that's really where the source of competitive advantage is. An entrepreneur could have the best product in the world, but if he or she can't get it to market the company is dead. The companies that figure out how to build proprietary go-to market or protected go-to market are the ones that end up winning.
The second thing is not to underestimate the complexity of the people equation. Most founders who have reached the scaleup phase realize they need to think about organizational design, career paths for employees and what the organization will look like in 3 years. If they don't, they will have a churn problem, which is very expensive and disruptive for the business.
The third thing is preparing for the next big round of funding. Generally speaking, people underestimate the amount of relationship building and preparation work needed. It probably takes a year or so to get ready properly. We're trying to help companies diagnose where they are, how much runway they need and prepare them adequately for the big round, which is another league up from what they're normally used to.
DX Journal: What books have you read that helped you get through your scaleup journey?
Hopkins: I love Jim Collins. Anybody who hasn't read Built to Last, shame on you! [Laughs] You need to read it and Good to Great.
I'm also a big believer in a book called The Alchemist by Paulo Coelho. It's all about finding personal motivation and that gets you through some very challenging times when you're leading a company. There's a book called The Speed of Trust by Steven Covey, which is all about how to engineer trust in your organization, which is essential at this level. Lastly, Crossing the Chasm by Geoffrey A. Moore. A seminal work on how you market and build a go-to market strategy.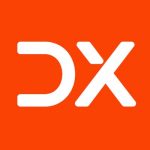 DX Journal covers the impact of digital transformation (DX) initiatives worldwide across multiple industries.
6 ways to strengthen your retirement savings this year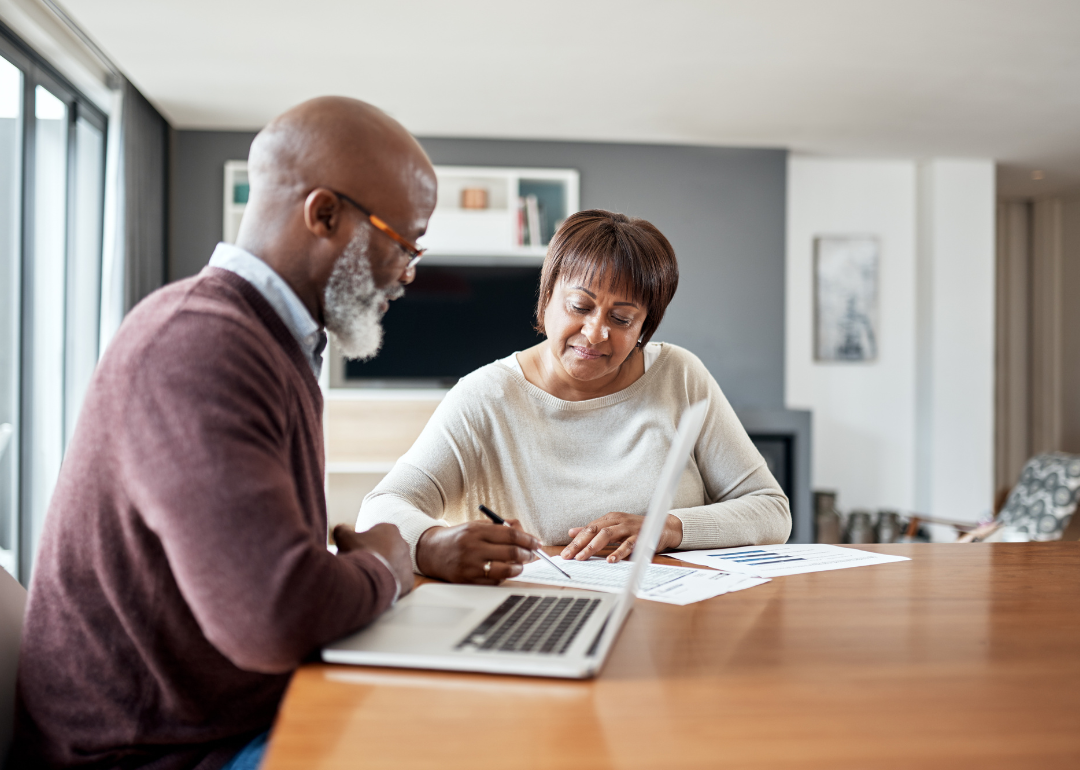 Coming out of one of the most volatile years on record for the stock market, investors are looking for ways to take back some control over their investments—especially the savings they're putting away for retirement.
Stacker analyzed common retirement savings best practices from sources including the Federal Deposit Insurance Corp. and the Securities and Exchange Commission, along with reports from reputable news and financial institutions, so that you don't have to.
Think of these suggestions as a kind of spring cleaning for your finances. Much like other important things in life, your savings need occasional maintenance to ensure they're working as hard as possible to fund the future you hope for after retirement.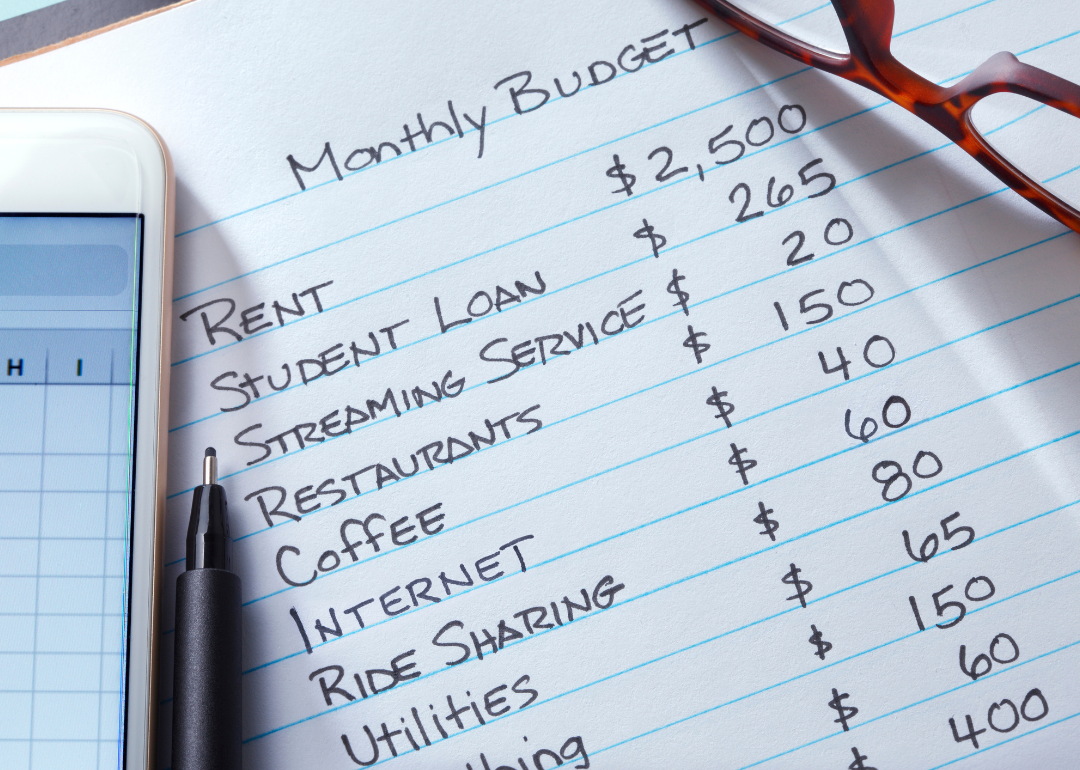 Canva
Assess and update your net worth and budget
It's commonly said that acting on emotions is a terrible way to make important financial decisions, and that recommendation extends to if you feel you've stockpiled enough savings. Instead of going on how secure you feel, sit down and go over all the numbers to give an accurate calculation of your net worth.
Calculating your net worth isn't just about looking at the bottom line on your financial statements. A true net worth calculation means totaling all your assets (including, crucially, your home) and subtracting liabilities such as student loans, credit card debt, and mortgages.
By doing the work to figure out this number, as well as updating it from time to time, you will have a much clearer picture of where you currently stand financially. That number can also color how you set your retirement goals, as well as how you plan to achieve them.
Seeing a concrete figure for your net worth also helps to inform what a responsible day-to-day budget should look like. If you're falling behind on your goals, it'd be wise to adjust how you spend your income.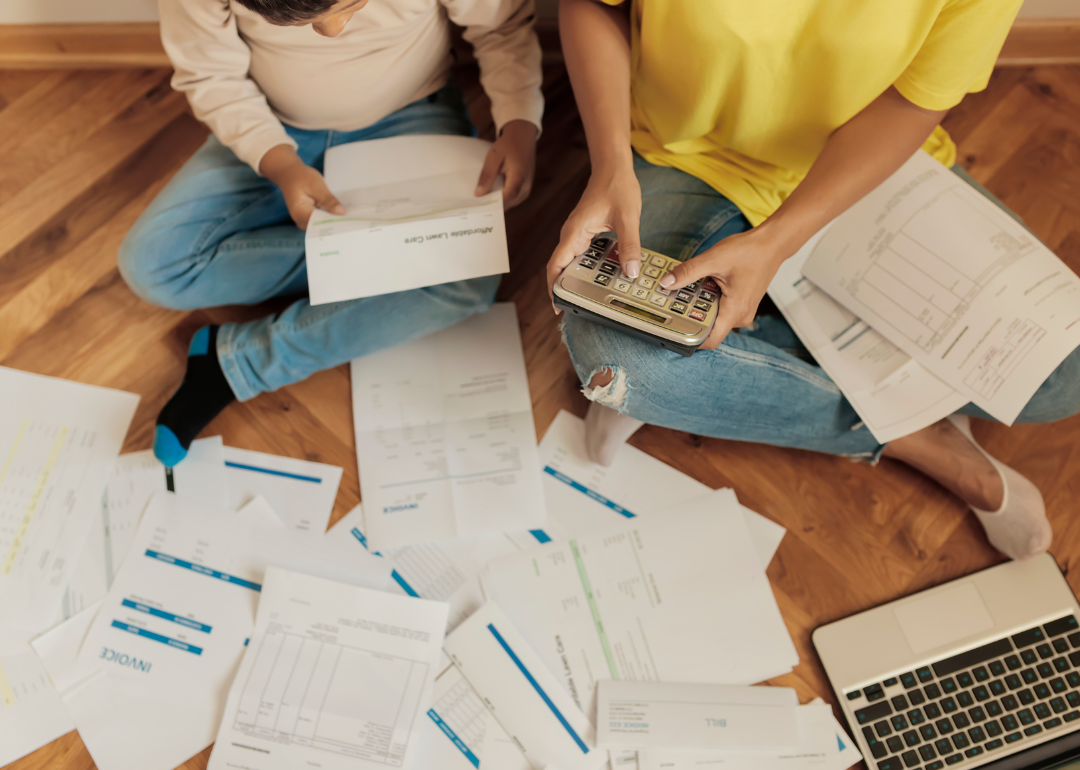 Canva
Prioritize paying down debt
Another benefit to calculating your net worth is that you gain a clear sense of how much debt you're carrying. Socking away $1 million in the bank sounds nice, but that seven-figure bank balance is nothing more than a mirage if you owe $2 million on credit cards. It can be difficult to plan strategically for retirement if you are carrying too much debt—facing a mountain of bills can also tempt you to dip into retirement savings and delay building your nest egg.
One strategy popularized by financial adviser Dave Ramsey is the "debt snowball" method. With this method, you continue to pay the minimum required balance on all your debts, but any cash you can set aside is applied to the debt with the lowest balance. Once that debt is paid, you apply all the money spent on the cleared debt to the next-lowest amount.
Simply paying down debt can go a long way toward improving your financial situation, but not all debt is the same. Estimates vary, but an August 2022 report from McKinsey says the average yearly return from U.S. stock market investments from 1800 to today is 6.5% to 7%. That suggests it may be better to focus a debt snowball on loans with interest rates above 7%.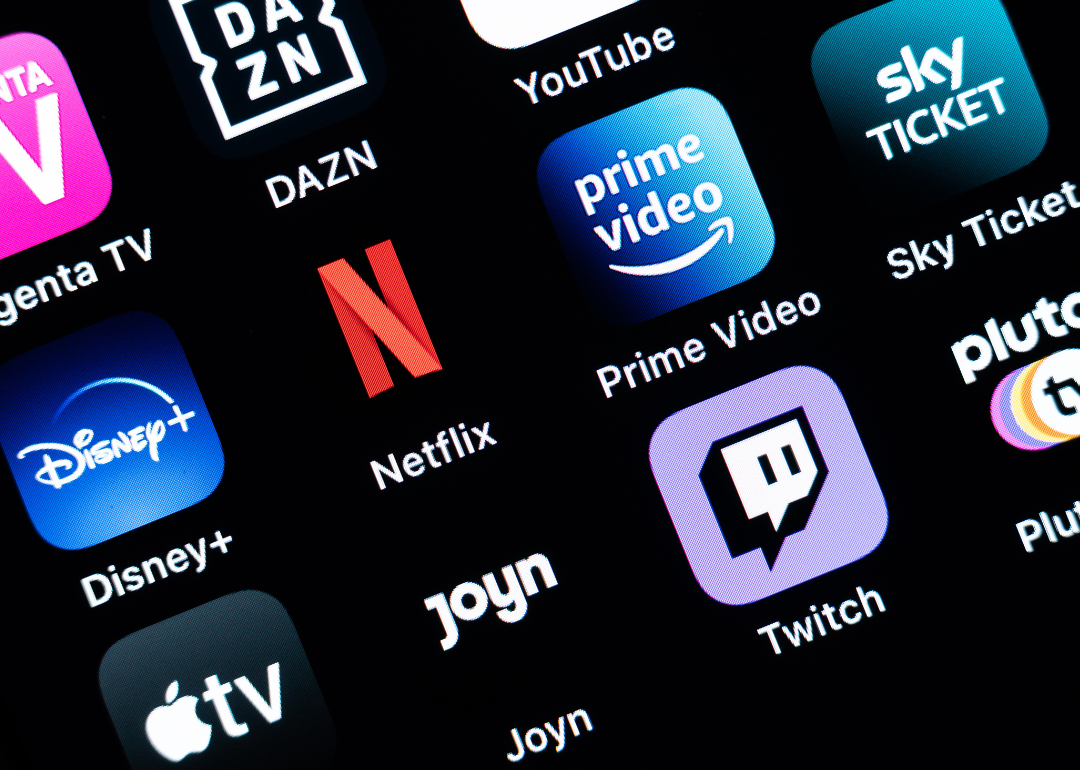 picture alliance // Getty Images
Cut unnecessary subscription expenses
Many tech products aim to provide a "seamless" experience, meaning they aim to make it as easy as possible to sign up for a service or purchase a product. Streaming services have made it exceptionally easy to click a couple of buttons and sign up for a new service so you can binge-watch whatever you're fascinated by next.
But a few months later, it's equally easy to forget you agreed to ongoing payments in exchange for seeing just one season of some now-forgotten series. Many subscription service fees seem like small monthly amounts, but when bundled together, they could be taking a serious bite out of your income.
One writer found that by canceling all the services she didn't use on a weekly basis, she lowered her monthly expenses by over $450. If she put all that money into a stock market index fund and never touched it again, she could end up with over $41,000 for retirement in 30 years.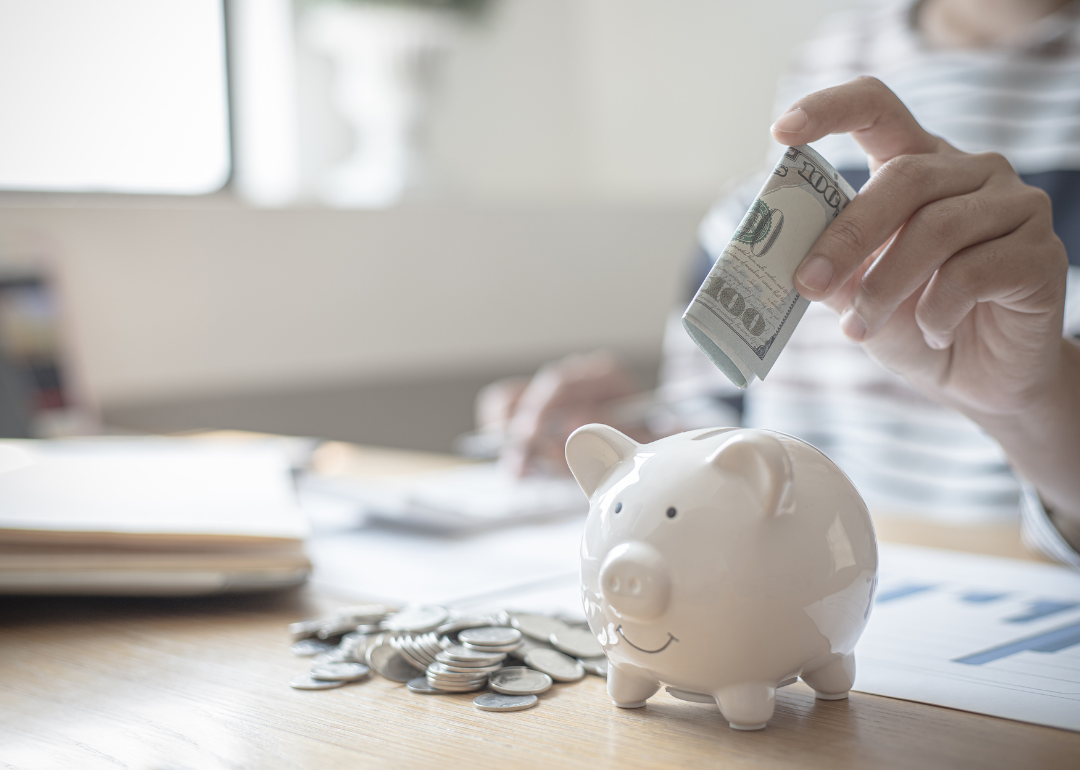 Canva
Top up your emergency fund
Some important details of your financial life do not necessarily appear in your net worth calculation, like liquidity.
You might be worth $300,000, but if all that money is tied up in the value of your home, you'll be hard-pressed to find the cash if an expensive, urgent situation comes your way. The money's not in your bank account, and getting access to it—like through a home equity line of credit—comes with its own costs and time delays.
Financial advisers suggest you keep an emergency cash fund available for unexpected expenses. The traditional advice is to have three to six months' worth of expenses saved in that account. So if your expenses have gone up, or you're at the lower end of that range, consider increasing your contributions to your rainy day stash. Having this financial cushion will help prepare you for unforeseen crises so you don't have to turn to retirement savings for emergency cash.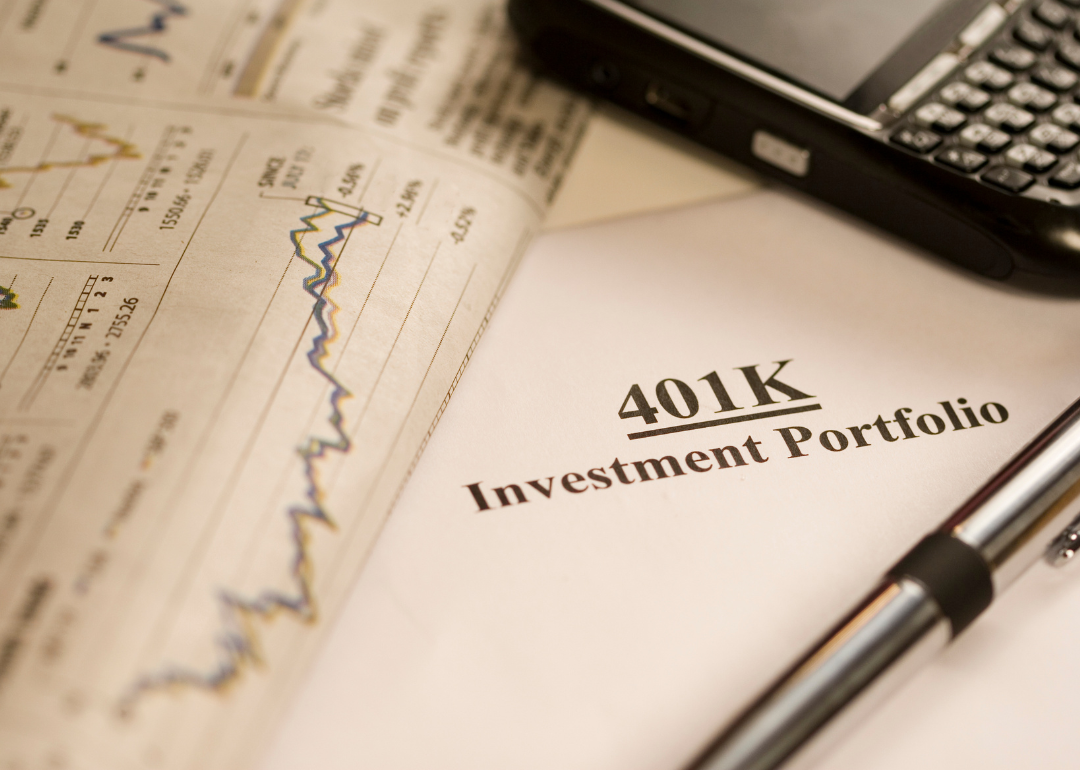 Canva
Max out or increase your 401(k) contribution
A well-known benefit of a 401(k) program is that the money contributed from your paycheck isn't taxed as income until you withdraw it after age 59 ½.
So, if you get paid $40,000 yearly after taxes and contribute $5,000 of that for your 401(k), you're only on the hook to pay taxes on the remaining $35,000 this year. The plans also let investors contribute toward their retirements automatically via direct deduction from their paychecks. That way, the money is squirreled away before it hits your bank account, so you won't have to think about it—or be tempted to spend it.
Perhaps the biggest bonus to 401(k) plans is that some full-time employers offer matches to employee contributions, at least up to a certain level. But nearly a quarter of all employees eligible for that free money from their employer don't set aside enough money to maximize the employer contribution.
In December 2022, President Biden signed an appropriations bill into law that includes a set of provisions—known as SECURE 2.0—that will impact retirement savings plans. One of the provisions requires employers to automatically enroll workers into new company retirement plans at no lower than a 3% rate starting in 2025.
Take some time this year to review how your plan is set up. If you're expecting a raise, consider applying most or all of it toward your retirement savings. You may not even notice a missing increase in your regular paycheck, and you'll be setting yourself up for a more relaxing retirement.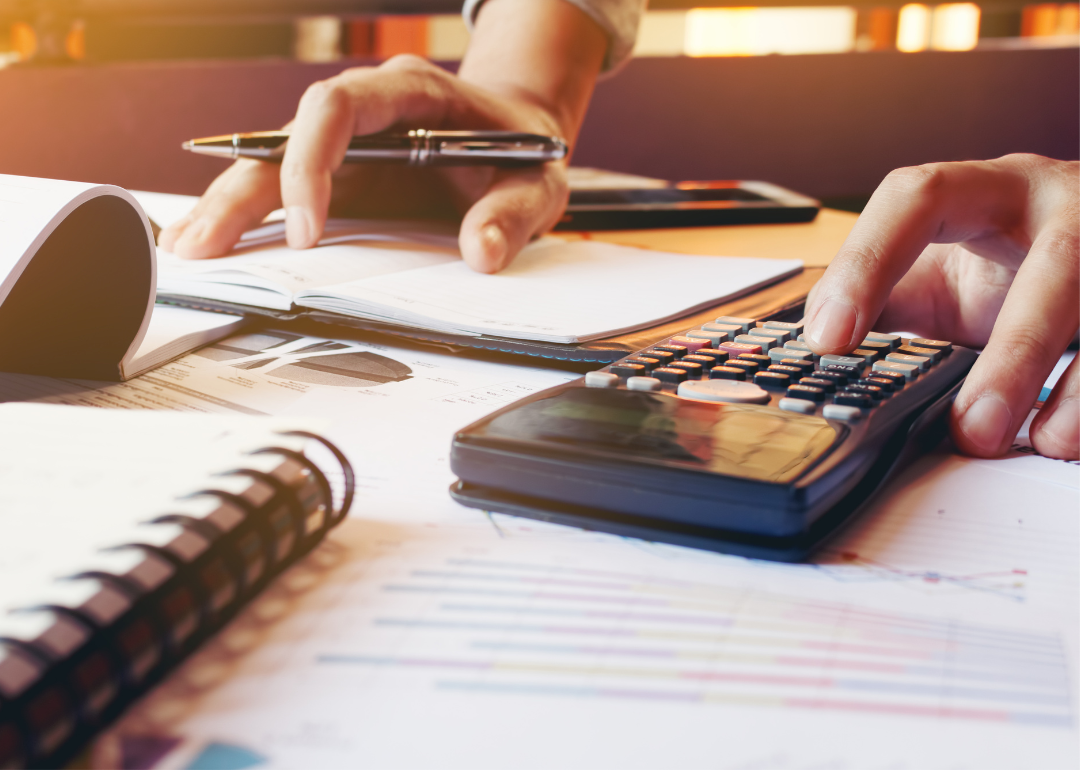 Canva
Resolve to advance an existing savings goal or start a new one
Saving for retirement, like many personal goals, is not a competition against anyone else. But, like other goals, sometimes you need to stretch your horizons to continue to grow. It's possible that your needs in retirement may be considerably less than you initially planned, especially if you've downsized your home or have adjusted your aspirations to be a bit more frugal.
In other cases, many experience "lifestyle creep"—an endless cycle of buying things you don't need, usually for more than you need to pay, just to keep up appearances. People often find that if they've steadily upgraded their lifestyle habits over the years, they'll need even more money in retirement than they initially planned. If you realize your expenses in retirement might be higher, consider an increase in how much you set aside from each check toward retirement goals. Keeping your future needs in mind can lead to financially wise decisions today.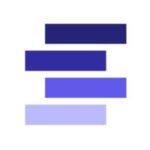 Founded in 2017, Stacker combines data analysis with rich editorial context, drawing on authoritative sources and subject matter experts to drive storytelling.
How the pandemic e-commerce surge spiked demand for truckers
Since the start of the COVID-19 pandemic, truckers have faced a series of circulating problems, including driver shortages and difficult working conditions. But the sharp increase in e-commerce in 2020 put a strain like no other on the industry.
In just one year, e-commerce—the buying and selling of products over the internet—surged 43%, the Census Bureau reports, growing from $571.2 billion in 2019 to $815.4 billion in 2020. That surge brought new pressure to the truck driving industry, adding to an already challenging driver shortage.
Truckinfo.net analyzed trends in e-commerce over the past few years and looked at how the spike in online shopping and business has affected the truck driver industry—and how retailers and drivers have adjusted.
Heading into 2023, challenges in the industry likely won't ease, according to a forecast from Bloomberg Intelligence. Flatbed trucks, for example, are employed heavily for building material transportation, but the housing market has seen a sharp downturn as the Fed raises interest rates. And trucking companies will continue to suffer from supply chain troubles that limit their ability to add tractors to their fleets.
The truck driver shortage will also likely continue to bedevil the industry. The American Trucking Associations in October estimated the 2022 shortage at nearly 78,000 drivers, just shy of the historical record high of more than 81,000 in 2021. The association predicts that number could grow to 160,000 by 2031 if current trends continue.
Read on to learn more about several ways the trucking industry is facing some of its biggest challenges.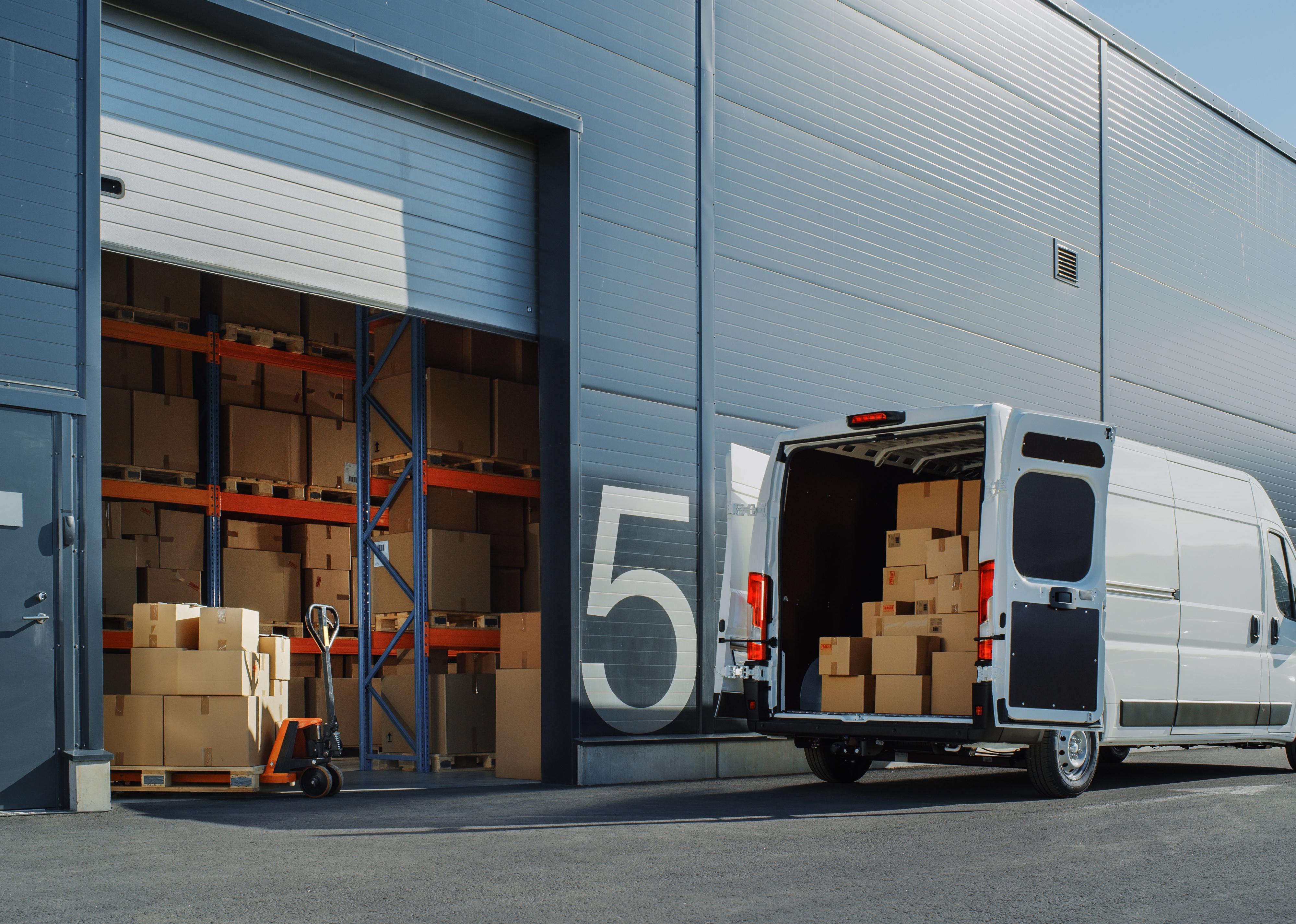 Gorodenkoff // Shutterstock
How e-commerce changed the industry
With many sequestered to their homes during the pandemic, online shopping spiked, with consumers taking advantage of the convenience of items straight to their front doors.
The change created a surge in the need for short-haul truckers, and thus a shortage of long-haul truckers. More time at home and other factors make short-haul routes more attractive, according to a report from the Transportation Department. Long-haul truckers generally drive at least 250 miles for their services, while short-haul drivers often operate within a 150-mile radius, according to hiring site Indeed.
Bob Costello, the chief economist at the American Trucking Associations, told NBC News earlier this year that the average drive for a long-haul trip decreased from 800 to 500 miles in the past 20 years. Part of that change is because retailers that once only built distribution in three to five locations now have warehouses across the country, he said.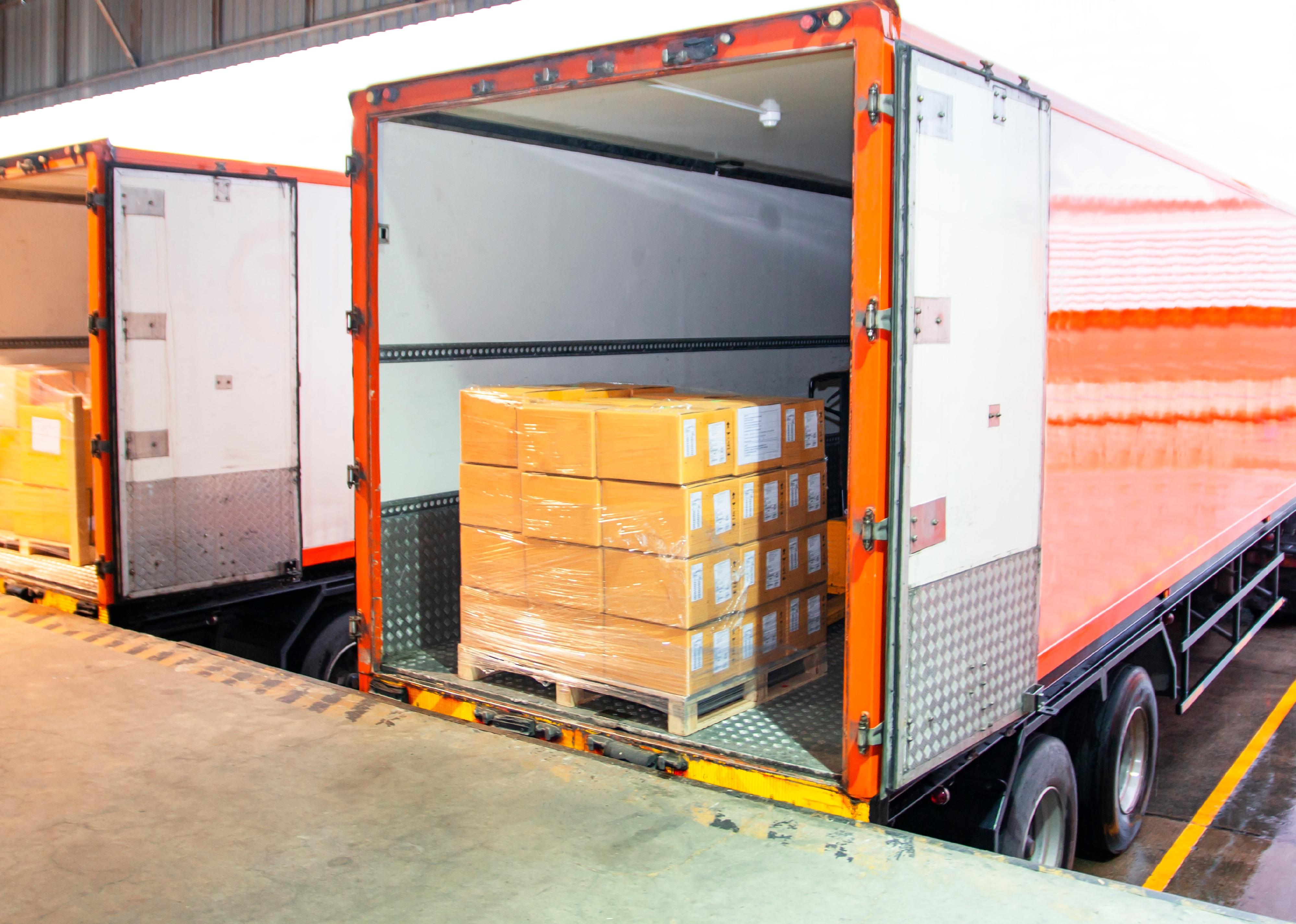 Siwakorn1933 // Shutterstock
What a driver shortage really means
While many adapted to working remotely, truckers maintain an essential role in supplying our most basic needs. Without them, we'd have empty grocery stores, gas shortages, ATMs with no cash available, and medical supply shortages. Chemical shipments to water plants would cease, halting access to potable water, and garbage would litter the streets.
The growth of e-commerce has made the prospect of warehouse positions and short-haul loads with high pay appealing to many truckers, leaving huge gaps to fill in long-haul trucking positions. These short-haul roles are competitive and draw experienced drivers who prioritize higher salaries and the opportunity to do shorter trips to increase time spent at home.
Truckers move about 72% of U.S. freight by weight, according to the American Trucking Associations.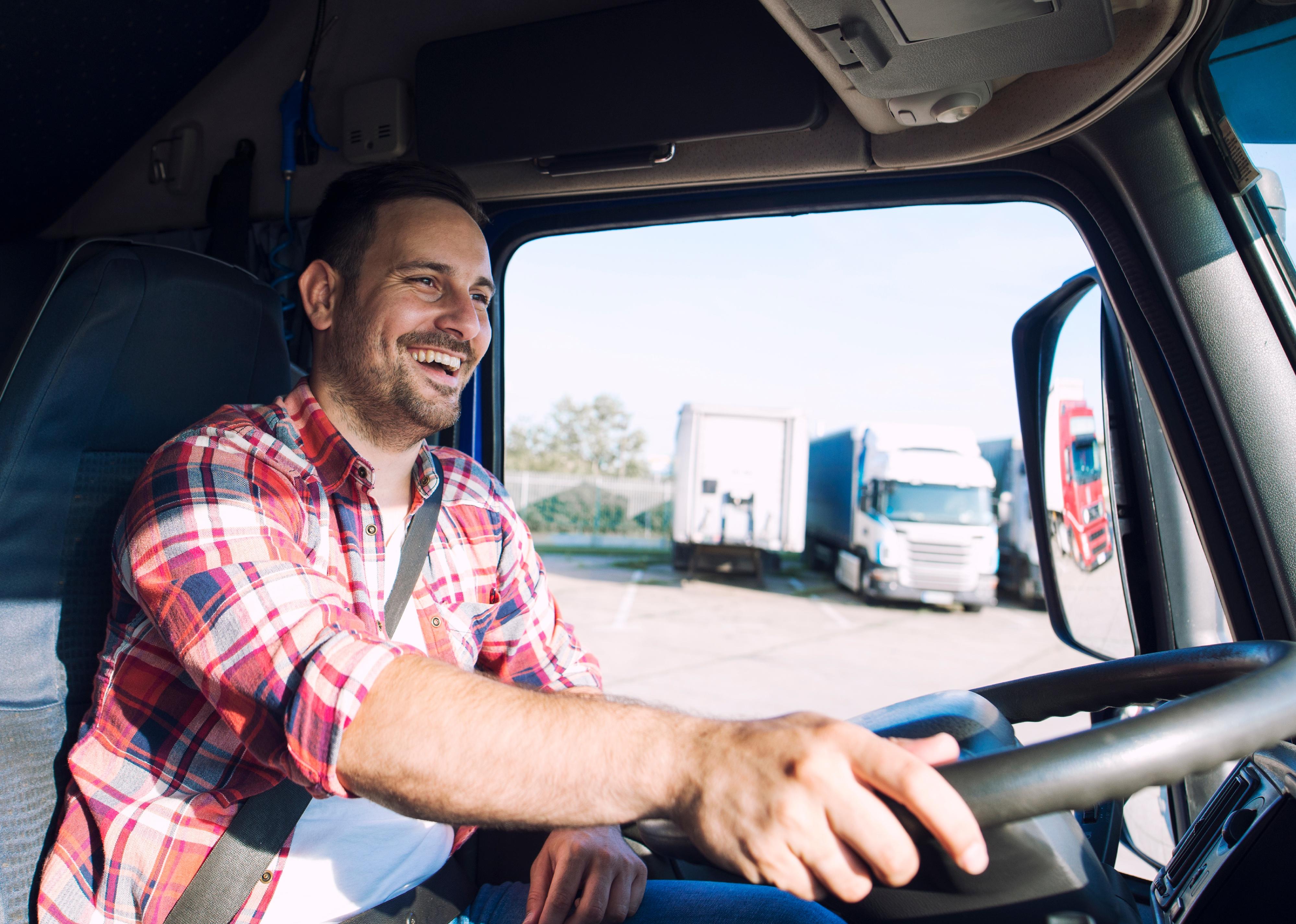 Aleksandar Malivuk // Shutterstock
Competition between carrier companies
Large companies are taking full advantage of their budgets to increase pay and incentivize workers by offering sign-on bonuses and higher pay for shorter hauls.
With 1.9 million trucking carriers in the United States alone, the competition has become incredibly steep. The disparity is obvious: With 97.4% of carriers operating fewer than 20 trucks, corporate giants have saturated and overtaken the trucking market with large paychecks and fleets, Zippia.com reports.
Walmart increased competition earlier this year by rolling out increased salaries for their private fleet, with first-year drivers earning up to $110,000, over double the average pay for long-haul drivers, NBC News reports. Walmart employs 12,000 drivers in its fleet, making it the largest private trucking company in the U.S.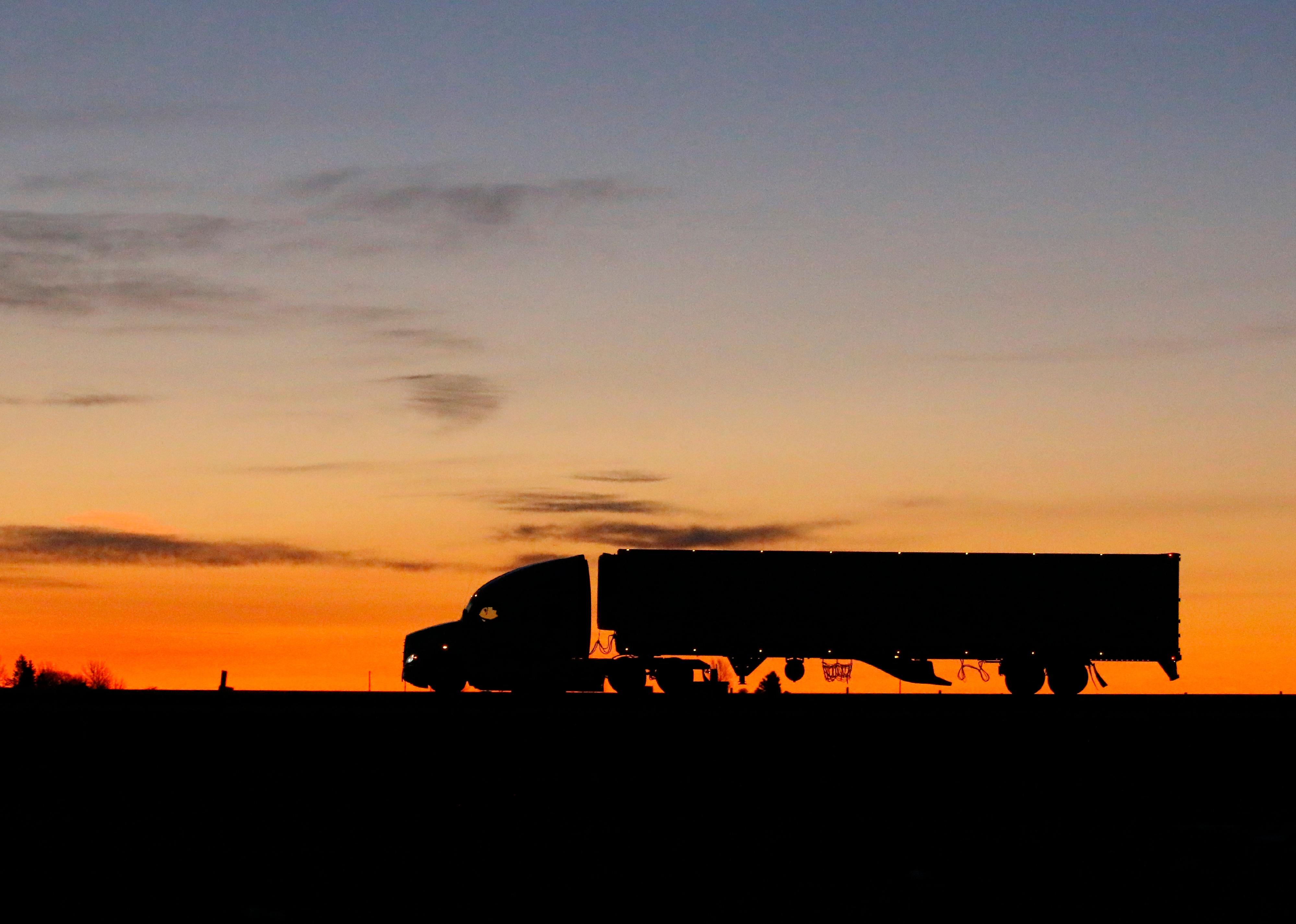 Janice Storch // Shutterstock
The rising costs of employing drivers
Turnover rates in the trucking industry are near record highs, as workers move between carriers, incentivized by higher pay and better hours.
These turnover rates do not necessarily indicate truckers leaving the field; rather, experienced and new truckers alike are taking advantage of the pay raises offered by private fleets, the American Trucking Associations says. These pay raises offer more accessible jobs to workers who have not received a college degree, paving a stable road to a middle-class lifestyle without the cost of a four-year educational program.
The president of the Women in Trucking Association, Ellen Voie, told NBC News that this is a positive for the industry, saying drivers are entitled to better benefits and flexibility due to the difficult nature of their work. Workers joining private fleets are able to enjoy work closer to home and can even acquire stock options at certain companies.
It's no wonder that workers are taking the cost of their livelihood so seriously; dangerous conditions increased for drivers as they were forced to work long hours in often unsanitary conditions during the national COVID-19 emergency, with 7 out of 10 drivers reporting lower pay and dangerous working conditions in an April 2020 survey conducted by a coalition of national labor unions, Change to Win, the Los Angeles Times reports. These working conditions were combated with trucker strikes, posing a serious threat of disruption to the average civilian's way of life.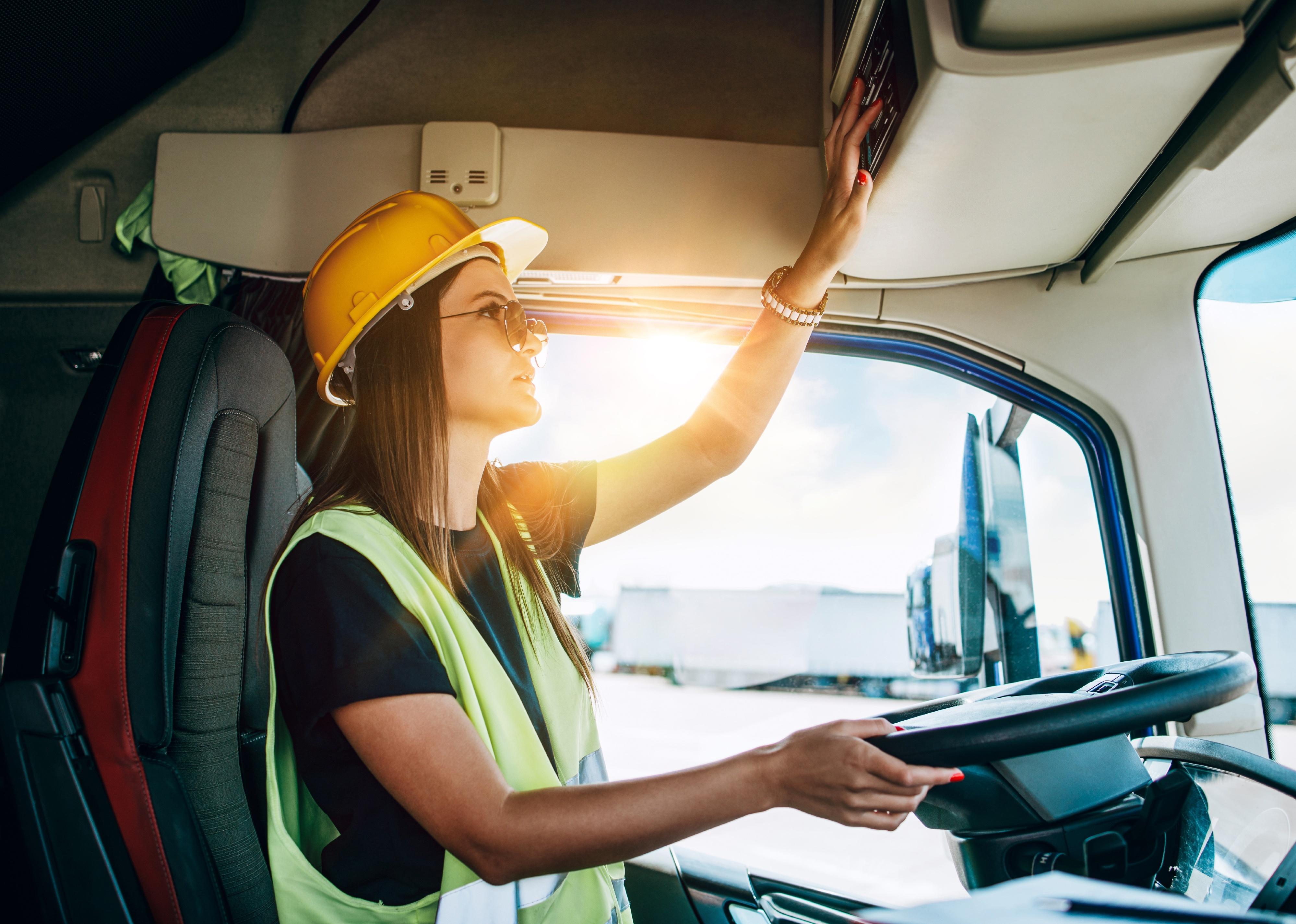 DuxX // Shutterstock
Proposed strategies to resolve trucking industry issues in 2023
Lawmakers, employers, and the United States government have flocked to ease the stressors of the essential trucking industry. An October 2022 report by the American Transit Research Institute proposed strategies to combat critical issues. The top strategies involve recruiting younger drivers into the workforce. 
According to the Census Bureau, 30.3% of the trucking industry is composed of workers over the age of 55. Research done by the American Transit Research Institute found that 84% of Gen Z and millennial drivers are incentivized by company culture when it comes to working and staying with a motor carrier. 
In November 2021, the Drive Safe Act was signed into law, which included a national pilot test program allowing 3,000 18- to 20-year-olds to be trained in operating freight commerce across state lines. Due to high insurance costs for young drivers, not all fleets will be able to participate in the Safe Driver Apprenticeship Program.
Several moves by the Biden administration will also target an increase in driver hiring and retention, including a focus on veterans.
This story originally appeared on Truckinfo.net and was produced and
distributed in partnership with Stacker Studio.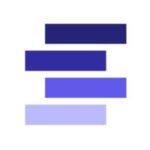 Founded in 2017, Stacker combines data analysis with rich editorial context, drawing on authoritative sources and subject matter experts to drive storytelling.
WEF 2023: A call for more cooperation from businesses, governments, and society through digital transformation
A short roundup of digital transformation topics discussed at this year's annual World Economic Forum.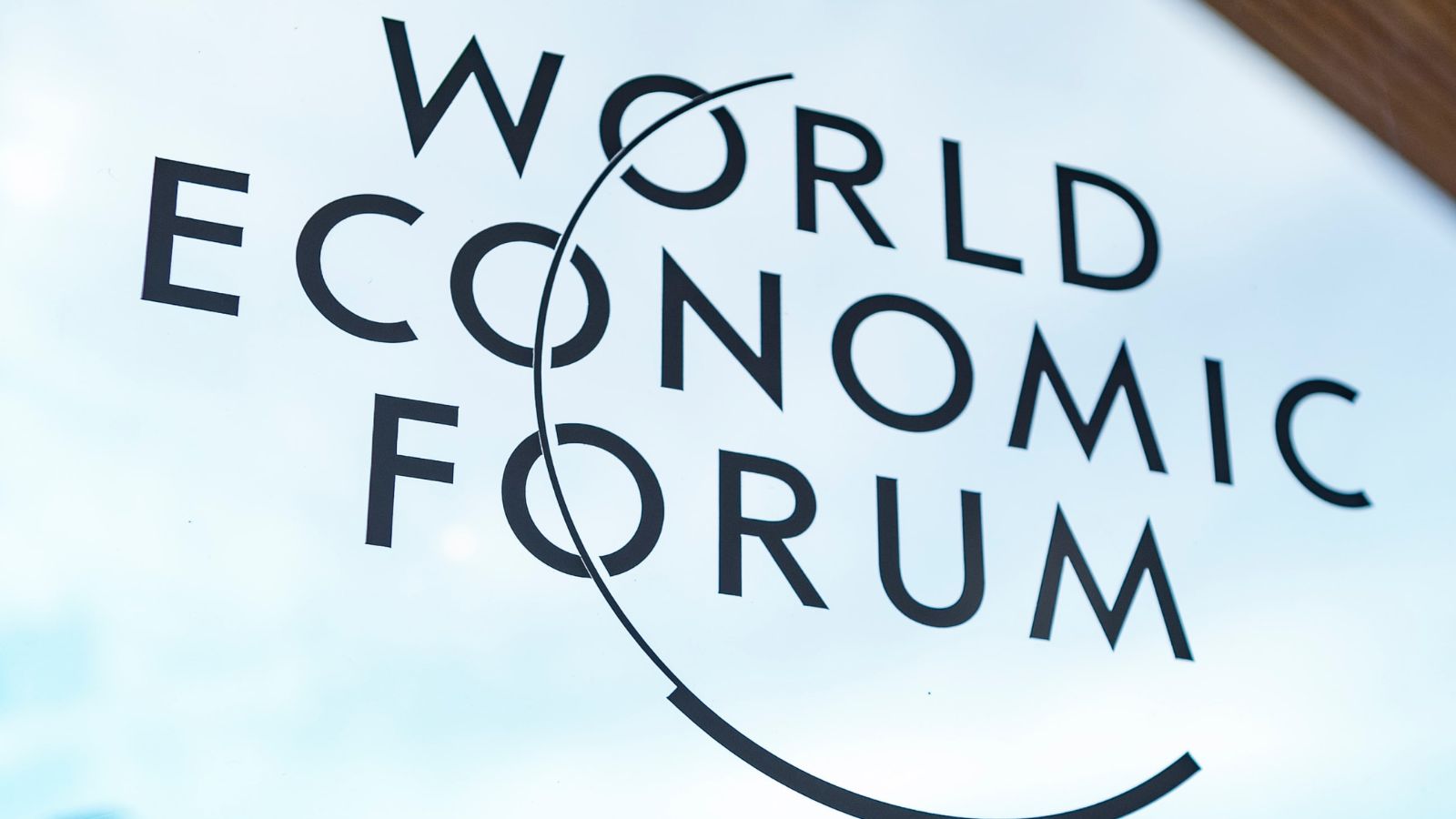 The World Economic Forum (WEF) is an annual event in Davos, Switzerland. Business, tech, government, and climate leaders speak and connect on strategies to improve the state of the world, specifically its industries, people, and environment.
Technology and digital transformation took center stage as leaders discussed exciting predictions for the new year.
Curious about this year's happenings?
We've rounded up all the WEF topics where digital transformation was described as a top priority.
Small businesses
The pandemic made its mark on small businesses, but post-pandemic spending and inflation are proving just as destructive. The WEF concurs that a global recovery is only possible with small business recovery.
The answer? Digitalization through:
Online payments: The e-commerce market is booming, estimated to jump over $2.1 trillion from 2022 to 2026.
Global customer appeal: Digital financial platforms like Alipay+ help businesses access wider customer bases — a must after the latest local spending limitations from inflation.
Luckily, 70% of businesses see the trend, leaning toward a higher-revenue (8X) future through digital transformation.
Manufacturing
Manufacturing plants are faced with a double-edged sword in the face of exponentially innovative technology. They need to embrace it without sacrificing their workers or local investment.
Adapting effectively means balancing the cost savings and scaling of macro supply chains with more local investment and empowering their workforces with new skills.
But the digital transformation necessary to balance all three comes from collaboration with:
Supply chain partners
Competitors and industry players
Government stakeholders
The WEF also developed a tool to help manufacturing players monitor and apply supply chain disruptions from climate issues, new technology, and geopolitical tensions.
Technology investment to combat economic downturn
Economic hardships drive companies to limit expenditures. A prominent WEF topic this year was digital transformation as a way to survive and soar over challenging business times.
How?
For starters, SaaS and its automation, as well as ultra connectivity with wifi and 5G, limit redundancy and heighten collaboration and productivity. The trickle effect is a smoother customer experience and more revenue.
It's estimated that 60% of the GDP relied on digital technologies in 2022.
A strong sentiment surrounding this was a call for more public-private collaboration to make these technologies accessible to businesses and drive the economy, as well as government investment in connectivity infrastructure.
Digital transformation and ESG
Businesses should strive to drive value in more than just economic matters. Just as information and data solutions have been prioritized, so have their ESG contributions. In the digital space, a large part of ESG is making the technology that so many businesses benefit from, accessible and equitable. That covers the S in ESG — as for the environmental pillar, IT capabilities are adapting tout suite.
For example, edge computing supports animal observation and preservation in terms of data collection.
The governance that brings everything together is becoming expected in new IT investments. Another ESG example here is Lenovo's environmental assessments of their supply chains, including reducing their plants' carbon footprint.
Emerging economies
Technology is slower to blossom in emerging economies, but global leaders concur on a need to invest in digitalization in developing countries. This launched the Digital FDI (foreign direct investment) to create "digital-friendly investment climates" — starting in Rwanda and Pakistan.
At a most basic level, this includes investments to bring internet connectivity to poorer countries, a luxury that only 53% of the world has. The initiative will fund technology startups and innovators in Pakistan and Rwanda, propelled by investment and, arguably most importantly, public-private cooperation.
Learn more about 2023 digital transformation trends.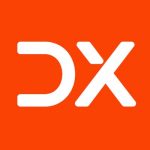 DX Journal covers the impact of digital transformation (DX) initiatives worldwide across multiple industries.