AI systems are 'only as good as the data we put into them'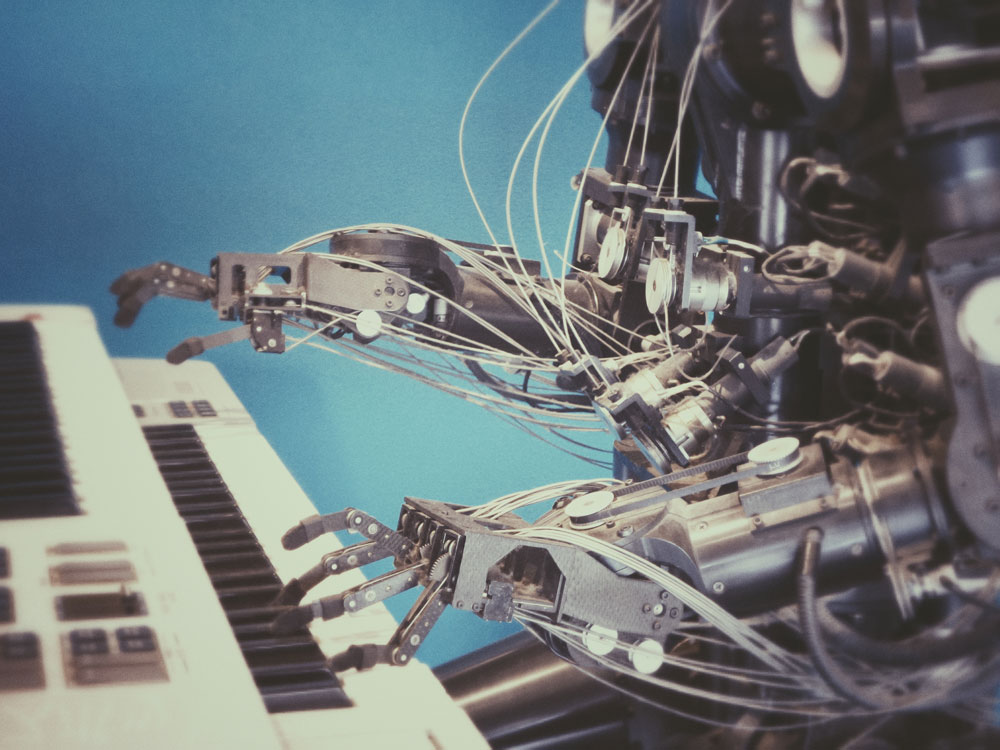 Artificial Intelligence systems are only as good as the data we put into them," notes a recent IBM article on human bias in AI systems.
Machines are not technically biased, but when data imputed to them is biased in some way, then any data regurgitated by the machine retains that deficiency. And until now hardly anyone has tried to solve this huge problem.
As IBM explains, the largest issue has arisen from bad data that can contain implicit racial, gender or ideological biases. But IBM also believes that bias can be tamed and that the AI systems that will tackle bias will be the most successful.
It's all in the algorithmic model
There are over 180 human biases that have been defined and classified, and any one of them can affect how we make decisions. According to The Next Web, there are also "confirmation biases" (when a person accepts a result because it confirms a previous belief) or "availability biases" (placing greater emphasis on information relevant to the individual than equally valuable information of less familiarity). All of these can compound through the use of biased data sets, affecting the quality of work and the intended functions of AI.
A team of scientists from the Czech Republic and Germany recently completed a study on bias and AI. The research concludes that when human mistakes become part of the selection of a training rule that shapes the creation of a machine learning model, then we are not really creating artificial intelligence, we are just highlighting our own flawed observations.
Satya Nadella, Microsoft's CEO, penned an article on the partnership between humans and AI, noting that the most productive debate isn't whether AI is good or evil, but about "the values instilled in the people and institutions creating this technology."
He noted six principles needed to be discussed and debated by industry and society alike as we delve further into AI. They include: fairness; reliability and safety; privacy and security; inclusiveness; transparency; and accountability. The application of these principles also entails weeding out bias, either intentional or unintentional.
Taking responsibility for the data
Here is an example of an unintended bias based on data put into a machine-learning system: An AI model for hiring recommendations is trained solely on the existing data and past employees. What if those employees are not diverse? Maybe they are all young white males? The resulting model would likely be unfairly biased against candidates who are older, racial minorities, and female.
The responsibility to eliminate bias in AI is going to be front-and-center as more AI-powered systems come into play throughout society. We will soon see vehicles operated by machines and a large number of surgeries and medical procedures will be conducted by robots. That's going to put AI developers in the spotlight when tragedy strikes and people look for someone to blame.
The MIT-IBM Watson AI Lab believes it is essential to mitigate bias in artificial intelligence systems if we are to build trust between humans and machines that learn. As the article says, "In the process of recognizing our bias and teaching machines about our common values, we may improve more than AI. We might just improve ourselves.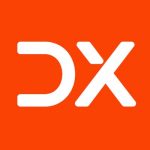 Self-driving car revolution is coming, but slowly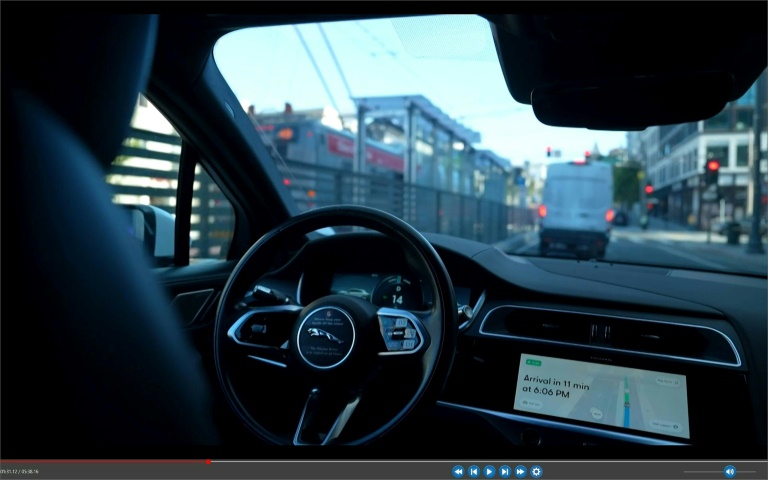 In Munich, where this week's IAA motor show is taking place, an interactive street survey elicits an overwhelming "yes" when asking passers-by if they would take a self-driving taxi from the station to the Oktoberfest beer festival.
But while the number of coloured balls placed in the "yes" column shows no shortage of enthusiasm, experts say the long-promised future of autonomous cars remains some way off.
"Five years ago, we thought that by 2025 we would have significant autonomy in many vehicles, which is not the case," said Christophe Aufrere, chief technical officer of car-parts maker Forvia.
Pandemic-related disruptions to the car industry, a shift towards investing in electrification and the sheer complexity of the technology have all contributed to keeping the autonomous-driving revolution stuck in the slow lane.
Now, "we're more inclined to say it will happen by 2030," Aufrere told AFP.
Ahead of the pack, German luxury carmaker Mercedes-Benz has received international approval for its "level three" autonomous driving system in accordance with United Nations standards.
The hands-free level three allows for autonomous driving in certain conditions such as heavy traffic or motorway speeds up to 60 kilometres per hour (37 mph). The driver can take their eyes off the road but must be ready to intervene if needed.
The system is available as an option on the flagship Mercedes S-Class, which has a six-figure price tag.
Honda won a world-first approval to sell level three autonomous cars in Japan in 2021.
But the vast majority of today's commercially available cars come equipped with "level two" partial automation at best.
That includes Tesla's well-known "autopilot" and offers features such as adaptive cruise control or automated parking — while the driver remains alert at all times.
– 'Step by step' –
But the driverless "robotaxis" teased by the Munich survey remain a futuristic dream in most cities, with Europe lagging behind the United States and China in trialling such services in the real world.
These "level four" vehicles, like the robot cabs from Waymo or Cruise used in San Francisco, can operate without human intervention within designated areas.
The uneven deployment in Europe wasn't down to regulations or technological challenges but rather a matter of funding that was harder to come by on the continent, according to Christophe Perillat, CEO of French automotive supplier Valeo.
Nevertheless, "autonomous vehicles are making progress year after year," Perillat said at the IAA.
Professor Lutz Eckstein from RWTH Aachen University agreed, saying "significant advances" were on the horizon.
So-called level 2+ systems that also monitor the driver's attentiveness and fatigue are expected to become more widespread, he said, predicting that the number of level three systems on the market would also increase.
"By the end of the decade, we want to achieve the ability to drive on the motorway at speeds of 130 kilometres per hour," a Mercedes spokesperson told AFP.
The company aims to offer level four highly-automated driving by the same deadline.
"The idea is to proceed step by step," confirmed Forvia's CTO Aufrere. "Because we want to be sure it works."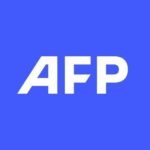 With 2,400 staff representing 100 different nationalities, AFP covers the world as a leading global news agency. AFP provides fast, comprehensive and verified coverage of the issues affecting our daily lives.
 Where will AI go next?
This year's Collision conference featured a wide range of buzzy AI solutions — both B2B and for consumers.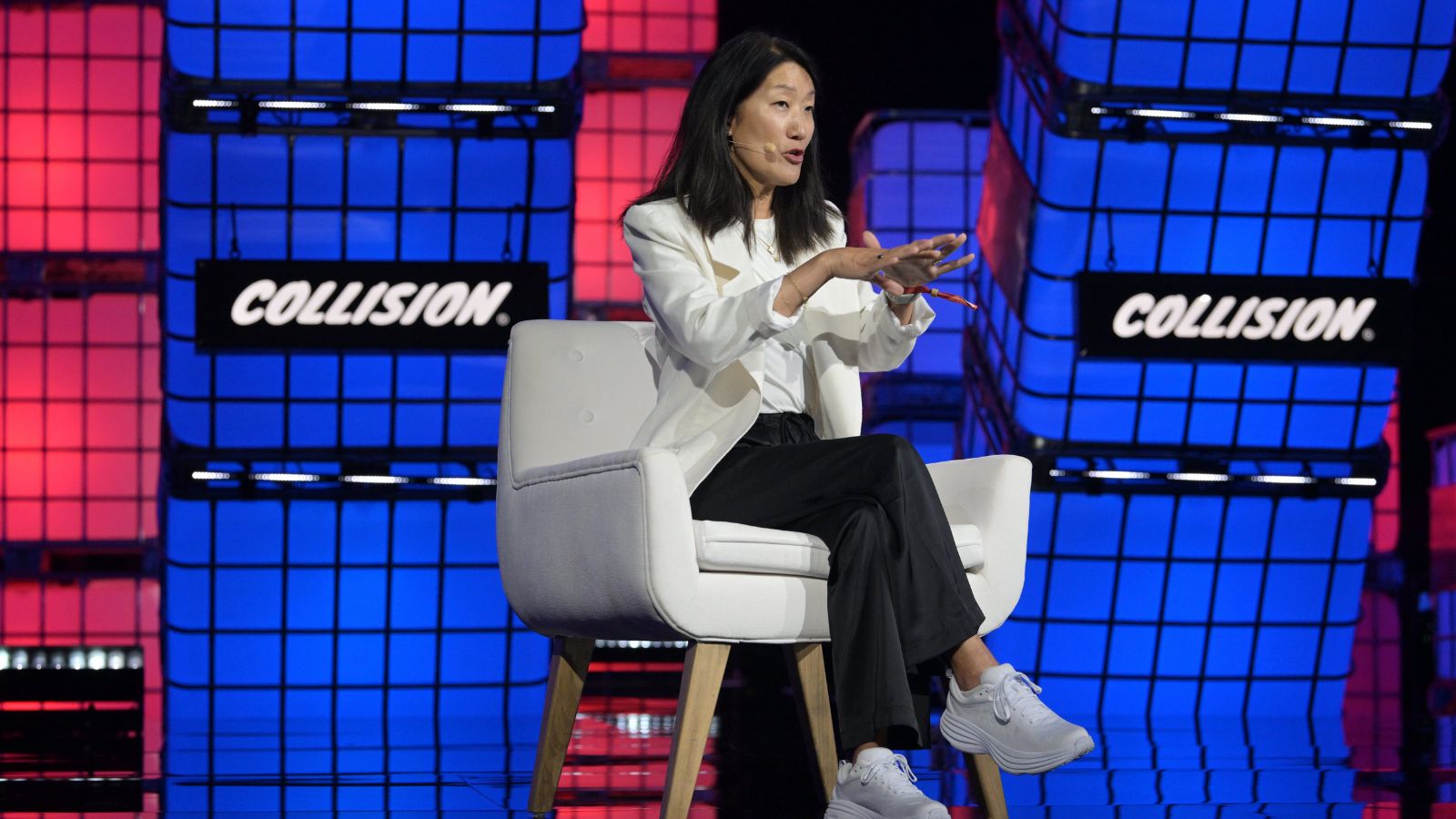 The buzzy topic of AI was not in short supply at this year's annual Collision conference in Toronto. The list of applications using the technology was seemingly endless — from both the presenters and exhibitors.
It comes at a unique time, as analysis of the industry reveals that we've crossed into the "era of deployment." At the same time, it's imperative that we think critically and ask questions about said deployment.
In June, Research and Markets revealed a study demonstrating how the AI industry has experienced immense expansion and maturation in recent years, from a $62B market in 2020, to projections saying 40% growth annually until 2026.
Meanwhile, the 2023 AI Index, an independent initiative at the Stanford Institute for Human-Centered Artificial Intelligence (HAI), reports that:
AI systems can both have a large carbon footprint (when training), and be "used to optimize energy use"
Incidents of AI misuse is "rapidly" on the rise. As the Stanford team explains, 'more AI, more problems"
There was a 27% decrease in Global AI private investment (year-over-year) from 2021 to 2022. At the same time, over the last decade, investment has increased — in 2022, it was 18 times greater than in 2013.
Companies that have adopted AI are pulling ahead, while the proportion of those adopting AI has actually plateaued.
Only 35% of Americans surveyed agree that "products and services using AI had more benefits than drawbacks," compared to 78% of Chinese respondents, 76% from Saudi Arabia, and 71% from India.
It seems clear that the sector is at something of a crossroads.
DX Journal spoke to four AI startups at Collision, covering areas like filing taxes, DIY home and appliance repair, game building, and building work teams — all showing how AI can have an impact both at home and the workplace.
DIY home maintenance, with a little AI help
Collision presenter Eradj Khaidarov, Chief Technology Officer of IrisCX, spoke on the topic of "Delivering a more human experience through visual intelligence and AI." He transitioned from twenty years in the video conferencing field to IrisCX, a video-based troubleshooting app that helps users with DIY repair. Anything from appliances to home devices, AI determines the make, model, problem, and spits out possible solutions.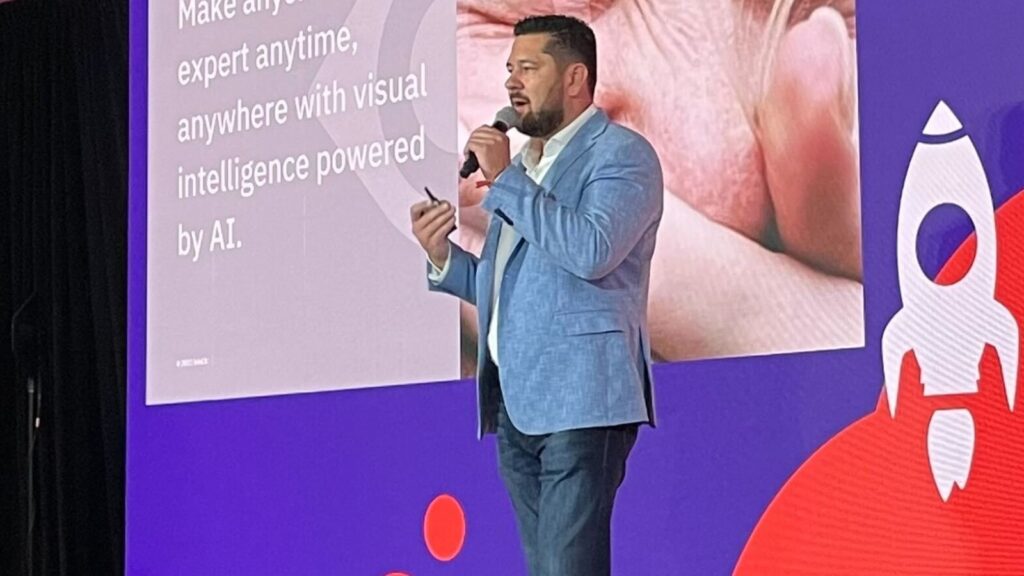 "All of us hate dealing with manuals from 10 years ago and only keep them around when we truly need them — and we also hate dealing with YouTube videos that may not necessarily answer all our questions," he explained. "The interactions with our product can help you get to an answer faster, without having someone come to your home. It's just the little bit of guidance that can help us solve a problem quickly and efficiently."
AI allows the app to summarize certain markers in the conversation, to formulate what was truly the problem.
Let AI help find your next hire
Meanwhile, Raphael Ouzan, co-founder & CEO of A.Team, wants AI to revolutionize how people build teams.
Prior to helping found the startup, he served in the Israeli military for five years in cyberwarfare and cryptology, "finding the power-people you could work with, even in impossible missions."
Later, he built teams as he built start-ups, and realized he wanted to build something that would enable anyone to find the right teammate — or teammates — to accomplish a greater goal.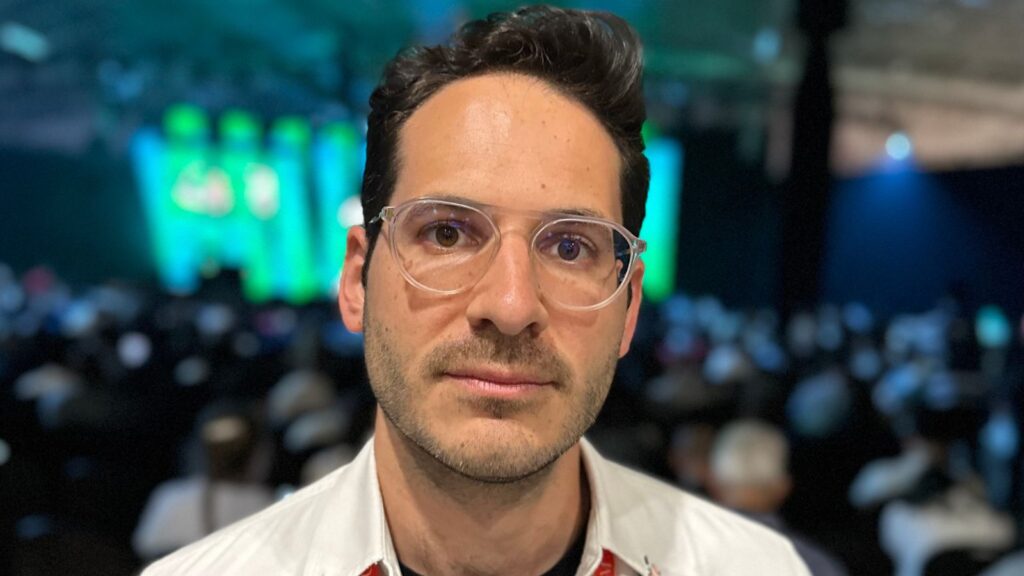 When a user logs in to A.Team, they will do a search for their preferred skill and industry, while the AI will detect keywords, suggesting the relevant team that matches the work desired.
"I would describe it as a platform that enables the formation, management, and scaling of elite tech teams that drive massive change for companies," he said.
"You can look at it like a high-end UpWork, for teams."
A.Team has raised $55 million, funded by the likes of rapper Jay-Z, and has advisors that include Fiverr founder Shai Wininger and former UpWork CEO Stephane Kasriel.
Creativity + AI
One very popular area where AI is being leveraged is for imagery, game creation, and video creation.
Unity offers tools and solutions for game developers, industrial customers, and professional artists. And as Chief Marketing Officer Carol Carpenter explains, "what we are seeing is that every pixel, every piece of art, every frame will be compacted on the creative side by AI."
"If you draw two frames, then ask: 'hey, draw ten more for me like this.' Or, I want a scene in a digital twin or game, with snowing mountains. AI can offer some art to choose from."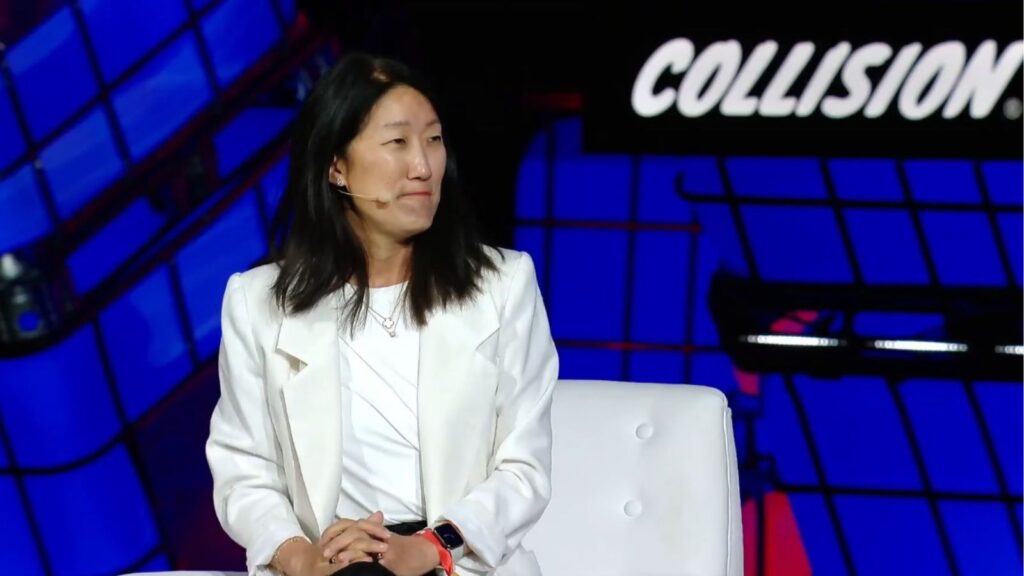 One of their newest products, Unity Muse, launched during Collision. As Carpenter describes, it "has a feel like ChatGPT, where programmers can type in an image request, and either see it animated or developed on-demand."
For example, the user could input the text: "Ferrari driving down a steep hill," and what would pop out would be AI's creation based on the request. The user could decide to keep it as a standalone graphic, or instruct Unity Muse to make the image animate.
From there, the sky's the limit, although a human hand — and creativity — will always play a part.
To build a game today with real time 3D, she explains, what's required is experience and coding knowledge. "It's not something you just pick up and do easily."
With Unity, there's an "ability to use natural language to create, to accelerate the process," said Carpenter. "We still very much believe the creator needs to have ideas; they need to have the spark of imagination. AI is good for getting started or a prototype. Then there needs to be polish and human element of judgment."
Your taxes, automated
Many believe that the best place to deploy AI is for truly mundane tasks that make sense to automate.
In that vein, Ben Borodach and his team have brought it to tax filing.
April is touted as the first AI-powered tax system that both optimizes and files taxes, via a large language model and proprietary generative AI that reads tax law.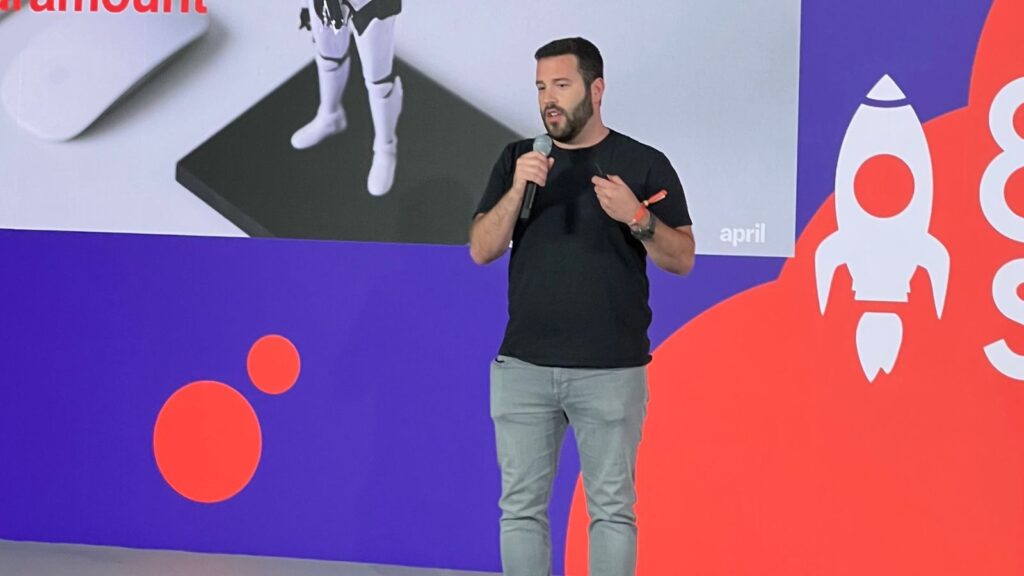 "It doesn't matter if you're an Uber driver, an e-commerce seller, or a family with two jobs, you still get the same experience," explained the co-founder and CEO. "A personalized leveraging of AI, where we serve up 1.2 septillion unique paths to filing returns. So every single person gets a customized flow for their specific experience."
There are, Borodach explained, thousands of possible tax questions across federal, state, and local jurisdictions that a taxpayer could be asked. Each time the user answers a question, the program learns more about the user.
---
As AI technologies evolve, its growth is poised to reshape virtually every field it touches.
It is already entering our lives in an accessible, individualized way, catering to the unique needs of each user. From healthcare and education to finance and entertainment, its capabilities will soon permeate unexpected areas, transforming our lives in profound ways.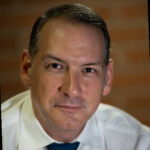 Dave is a journalist whose work has appeared in more than 100 media outlets around the world, including BBC, National Post, Washington Times, Globe and Mail, New York Times, Baltimore Sun.
Generative AI? "Use the thing…the only way out is through," says expert
UPenn professor Ethan Mollick on generative AI and its future impact.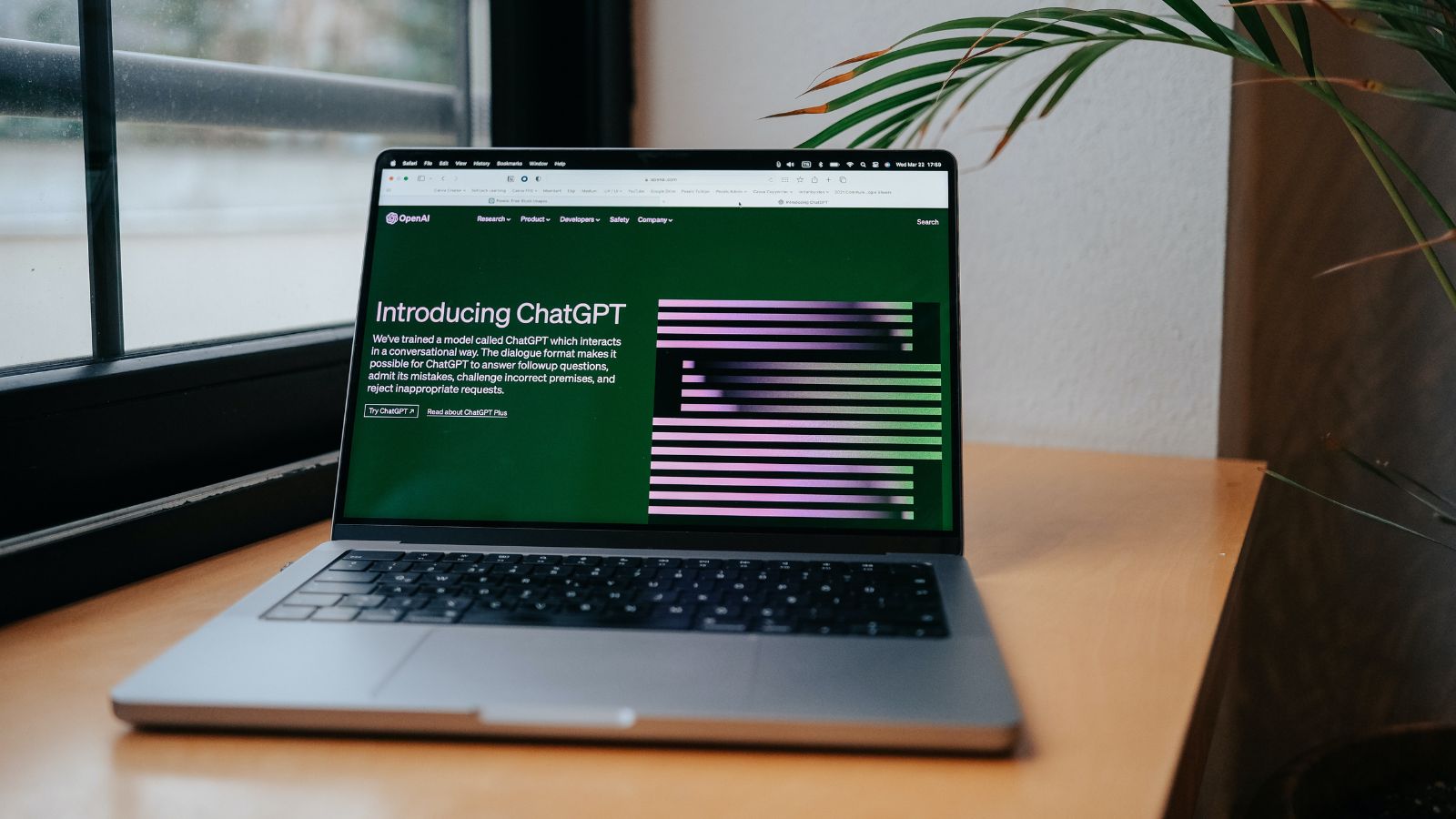 Innovation and entrepreneurship professor at the University of Pennsylvania's Wharton School, Ethan Mollick recently chatted with Michael Chui on McKinsey's Forward Thinking podcast about generative AI's use cases, and why we need to pay close attention to its role in the workforce.
Here are some highlights from the interview:
People don't understand just how much generative AI can do — specifically Chat-GPT
"We're seeing in early controlled experiments anywhere between 30 percent and 80 percent performance improvements for individual tasks ranging from coding to writing, marketing, and business materials…To give you some context, steam power when it was added to a factory in the early 1800s increased performance by 18 to 22 percent. This is numbers we've never seen before."
"People don't like to hear that AI is creative, but it's really—it maxes out all our creativity tasks…It gives you that volume of ideas and creativity that is a really important key to innovation."
"I'm betting that this is the big thing. This is the moment that is really going to start changing things, that this fundamentally is going to be a shift in how we work and how we interact at a level that's as big as anything we've seen in our lifetimes."
Even experts still don't fully understand future risks and implications of generative AI
"We don't know where it's going to end. We don't know the social implications. And there's some very immediate things about faking news, faking information, the information environment becoming polluted, not just in social media but inside companies, that I think we really are not grappling with enough."
Generative AI will impact certain fields but smart professionals will work with it.
"The easy, cynical answer is, go to a regulated industry, because those will take the longest time to adopt AI. Pharma, banks, hospitals, that's the great way to go.
But the other option is, go into the storm. What's the area that you think is going to be most affected by this? How do you become part of the new generation that uses this?"
"The future can be what we want it to be. We have agency here. So do you want this to be something where we keep our employees through this transition and we figure out ways for them to do even more and better work and we figure out how we use this as a competitive advantage to expand, rather than to cut costs?"
"I think we need to model the behavior we want to see by testing different approaches to AI that work better. I think that it's completely plausible that we're in a world where AI expands productivity tremendously, takes away our worst tasks. There was always this thought that AI and robots would take away the dirtiest, most dangerous tasks, coal mining, truck driving."
"Use this thing [A]. I think the only way out is through, and I have a theory that the only way you know you've really started to get what this thing means is you have three sleepless nights."
Read the full interview here.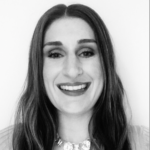 Veronica Ott is a freelance writer and digital marketer with a specialization in finance and business. As a CPA with experience in the industry, she's able to provide unique insight into various monetary, financial and economic topics. When Veronica isn't writing, you can find her watching the latest films!