Companies like IKEA and Accenture are following in Google's footsteps to stay ahead of the curve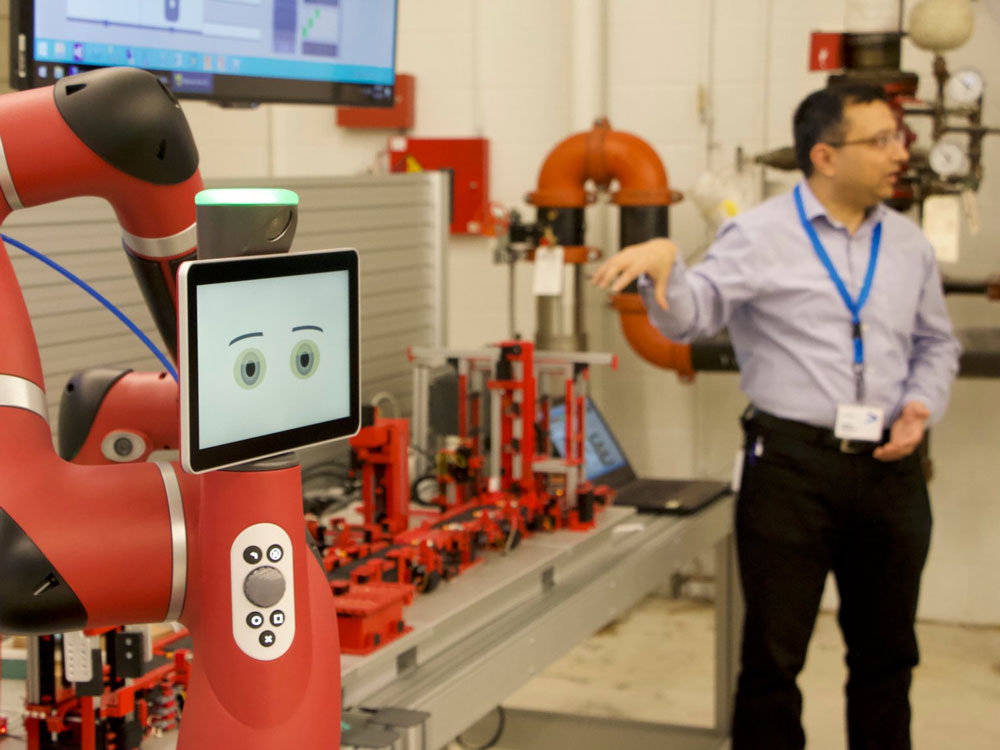 Home Depot, IKEA, and Accenture are examples of major companies with innovation labs.
The labs are designed to attract the brightest minds in technology, giving them a place to channel their entrepreneurial spirit with the security of working for an established organization.
Companies benefit too, because they're less likely to lose their top talent to the startup world.
Alphabet, Google's parent company, has a famous innovation lab called X.
"It's like being an entrepreneur," said Tomas Chamorro-Premuzic, "minus the risk."
Chamorro-Premuzic, a psychology professor at Columbia University and the chief talent scientist at Manpower, was referring to "intrapreneurship." It's a general term for acting like a company founder, but within the confines of an established organization — typically in what's called a corporate innovation lab. Think X,Alphabet's research and development team that's also been called a "moonshot factory."
Across industries, intrapreneurial opportunities have grown relatively common. And while few are as glamorous as traditionalentrepreneurship can seem— you are, after all, working for The Man — there can be practical benefits for both individuals and organizations.
Specifically, Chamorro-Premuzic mentioned money. As a startup founder, you never know "if you're going to be bankrupt in one or two years," he said, adding, "The likely outcomes for founders or entrepreneurs are very bleak." Working under the umbrella of a major corporation provides financial and job security, since you aren't constantly hunting for funding.
The business case for intrapreneurship, according to Chamorro-Premuzic, is simply that companies aren't losing their most driven and most talented people to the startup world. Instead, companies dangle the prospect of relative freedom and creativity and hope that aspiring entrepreneurs will snatch it up.
To be sure, intrapreneurship has its detractors. In 2017, Anderee Berngian listed on VentureBeat all the companies that have closed their innovation labs in the last few years, including Nordstrom, Microsoft, and Coca-Cola. One potential reason Berngian floats: "Google has millions to spare" on failed projects. "Most companies don't."
Business Insider took a look at three corporate innovation labs, the kinds of challenges they're tackling, and the creatives they're hoping to attract.
IKEA's 'global future living lab' aims to head off impending disasters like food insecurity
One of the corporate innovation labs that's received the most media attention is IKEA's Space10. A "global future living lab" launched in Copenhagen in 2015, its creations include hydroponic farms and IKEA Place, an augmented-reality app that lets you see how furniture would look in your home.
"IKEA's overall mission is to create a better everyday life," said Simon Caspersen, cofounder of Space10. "We are basically set up to see how they can live up to that mission in new ways, that their current business is not delivering on." That means tackling current and coming challenges such as food insecurity and loneliness in cities, Caspersen said.
Only 25 people have full-time jobs at Space10. The lab then hires project specialists for temporary stints, or "residencies," as it calls them. Space10 also collaborates with different startups whose interests align with theirs.
Caspersen made the case for working at Space10 this way: "You are put together with some other incredible people that don't necessarily share your background or expertise," adding that "otherwise people often work in silos." An engineer might be working alongside a farmer, for example.
Plus, there's the exposure that a fledgling startup wouldn't ordinarily receive. "We do a lot to really highlight and promote the people that are part of the journey," Caspersen said.
Home Depot's innovation lab is tapping into college students' technological prowess
OrangeWorks is Home Depot's innovation lab, located on the campus of the Georgia Institute of Technology in Atlanta. The goal is to evaluate emerging technologies that could change either the customer experience or corporate operations (the lab isn't looking into products that would wind up on shelves).
The lab was launched in 2015, and since then it's produced things like a virtual pallet stacker, which moves heavy items around the warehouse. Anthony Gregorio, a senior manager at the Innovation Center, described the technology that led to the pallet stacker as a "3D Tetris for shipping containers that allows us to be as efficient as we possibly can."
Like Space10, OrangeWorks has a small core team: Just eight people, with varying technical skill sets, work there full time. About 60 Georgia Tech students also pitch in at OrangeWorks. Recently, Gregorio said, the team has been working on ways to use computer vision for inventory tracking and customer-service opportunities.
As for why someone would want to join OrangeWorks instead of starting something on their own, Gregorio said it's all about the "size, scale, and resources that an enterprise like our own can provide."
He used data as a prime example: "If somebody's trying to do something in the data analytics space, readily available data that'll help them build out their model isn't always something that's possible. … Something our size, we're able to provide that."
Accenture's innovation hubs are helping their biggest clients avoid 'disruption' by getting creative
At Accenture, employees know that their clients — which include many Fortune 500 companies — are at constant risk of getting "disrupted" by new technology. That's a major reason why Accenture is working on launching at least 14 innovation hubs in the US by 2020, putting some of the most creative minds in digital technology to work serving their clientele.
"One of the things our clients suffer from a little bit is they're part of large corporations with a lot of cultural inertia," said Bob Markham, managing director at Accenture Digital. "They don't always get exposed to a lot of diversity of thought."
Markham heads up the Chicago innovation hub, which was the first to launch, in 2016. It now has 600 full-time employees and is collaborating with four startups. But Markham said that it can be hard to attract top tech talent in the midwest.
What's more, Markham said, "our large enterprises sometimes have a mentality that they have to do it themselves." However, "oftentimes there are startups that have been thinking about the same problem."
By collaborating with that startup, the organization can have a minimum viable product in four to eight weeks, as opposed to a year, and spend "hundreds of thousands of dollars less than if they were to try to do it on their own," Markham said.
One example is the Washington, DC innovation hub's work with Marriott, whose business has been disrupted by online booking agencies like Kayak and Expedia. Accenture invested in a venturing arm that could help Marriott find startups that were thinking bout "travel experiences," such as a digital concierge.
In return, some startups receive mentoring, and all learn how to scale their product or service in a corporate environment.
Intrapreneurship isn't for everyone
While a job at a corporate innovation lab might seem thrilling, Chamorro-Premuzic sounded a note of caution.
"Not everybody is well-suited for this. It's really a minority of people who will thrive and enjoy and be good at this kind of job," he said. "But I think there's still an opportunity because many young people who decide to launch their own businesses could be employed by these largest corporations and basically do the same thing."
This article was originally published on Business Insider. Copyright 2018. The importance of data access for digital initiatives
A new report from MuleSoft found that just 37% of organizations have the skills and technology to keep up with digital projects.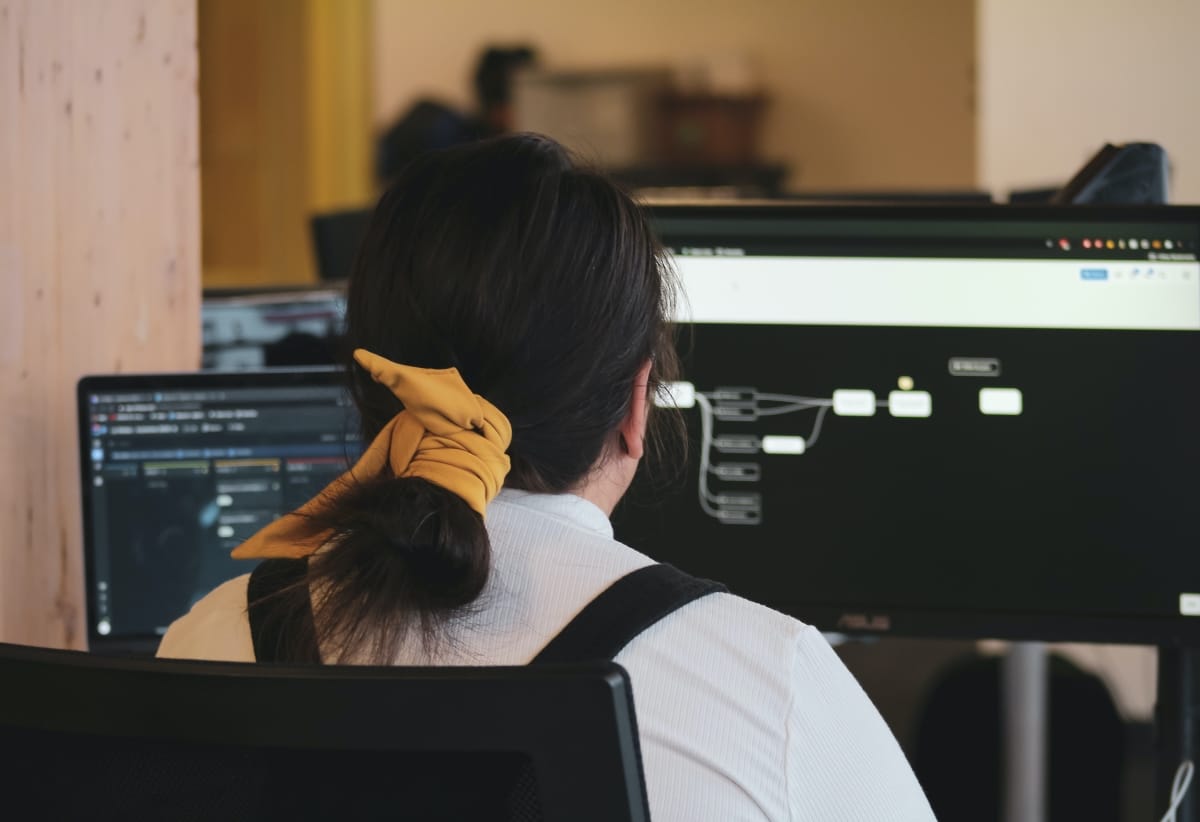 In a global survey of over 1,700 line of business employees in organizations with at least 250 employees, MuleSoft found that just 37% of organizations have the skills and technology to keep up with digital projects.
The resulting report — The State of Business and IT Innovation — reveals four key ideas that IT leaders need to know in order to drive digital innovation forward.
The @MuleSoft 2020 global survey of 1,739 line-of-business (LoB) employees in organizations with at least 250 employees revealed only 37% of companies have the skills and technology to keep pace with digital projects during the COVID-19 pandemic. https://t.co/yZBlJsdc08 pic.twitter.com/OM54WZ6QqA

— Vala Afshar (@ValaAfshar) December 7, 2020
These four key findings are:
Collaboration is key 

68% of respondents believe IT and LoB users should jointly drive digital innovation.
Keep up the pace 

51% expressed frustration with the speed at which IT can deliver projects.
Integration challenge

37% cite security and compliance as the biggest challenge to delivering new digital services, followed by integration (i.e. connecting systems, data, and apps) at 37%.
Data access

80% say that in order to deliver on project goals faster, employees need easy access to data and IT capabilities.  
"This research shows data is one of the most critical assets that businesses need to move fast and thrive into the future," said MuleSoft CEO Brent Hayward. 
"Organizations need to empower every employee to unlock and integrate data — no matter where it resides — to deliver critical, time-sensitive projects and innovation at scale, while making products and services more connected than ever."
Want to read through the whole report? Download it from MuleSoft.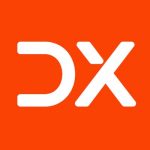 DX Journal covers the impact of digital transformation (DX) initiatives worldwide across multiple industries.
Where is the financial value in AI? Employing multiple human-machine learning approaches, say experts
According to a new study, only 10% of organizations are achieving significant financial benefits with AI.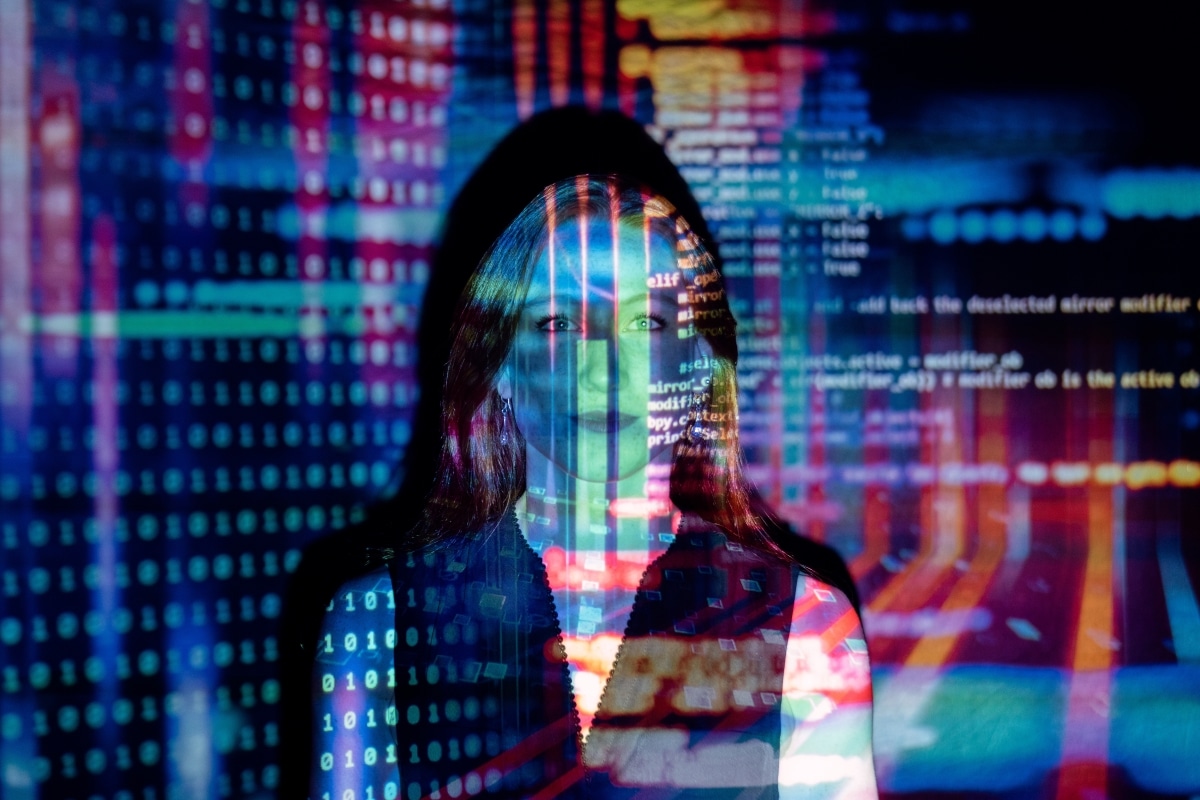 AI is everywhere these days — especially as we work to fight the spread of COVID-19. 
Even in the "before times," AI was a hot topic that always found itself in the center of most digital transformation conversations. A new study from MIT Sloan Management Review, BCG GAMMA, and BCG Henderson Institute, however, prompts a crucial question:
Are You Making the Most of Your Relationship with AI?
Finding value
Despite the proliferation of the technology and increased investment, according to the report, just 10% of organizations are achieving significant financial benefits with AI. The secret ingredient in these success stories? "Multiple types of interaction and feedback between humans and AI," which translated into a six-times better chance of amplifying the organization's success with AI.
"The single most critical driver of value from AI is not algorithms, nor technology — it is the human in the equation," affirms report co-author Shervin Khodabandeh.
View this post on Instagram
From a survey of over 3,000 managers from 29 industries based in 112 countries — plus in-depth interviews with experts — the report outlined three investments organizations can make to maximize value:
The likelihood of achieving benefits increases by 19% with investment in AI infrastructure, talent, and strategy.

Scalability. When organizations think beyond automation as a use case, the likelihood of financial benefit increases by 18%.

"Achieving organizational learning with AI (drawing on multiple interaction modes between humans and machines) and building feedback loops between human and AI increases that likelihood by another 34%."
According to report co-author Sam Ransbotham, at the core of successfully creating value from AI is continuous learning between human and machine:
"Isolated AI applications can be powerful. But we find that organizations leading with AI haven't changed processes to use AI. Instead, they've learned with AI how to change processes. The key isn't teaching the machines. Or even learning from the machines. The key is learning with the machines — systematically and continuously." 
Continued growth
While just 1 in 10 organizations finds financial benefits with AI, 70% of respondents understand how it can generate value — up from 57% in 2017.
BCG research finds that only 10% of companies report financial benefits from implementing AI. Companies that find success do so by thinking of AI as an integral, strategic component of their business and engaging in four key categories of activities: https://t.co/QTO68XLya2 pic.twitter.com/RZUJRCdlL6

— Boston Consulting Group (@BCG) October 24, 2020
Additionally, 59% of respondents have an AI strategy, compared to 39% in 2017, the survey found. Finally, 57% of respondents say their organizations are "piloting or deploying" AI — not a huge increase from 2017 (46%). 
One of the biggest takeaways? According to co-author David Kiron, "companies need to calibrate their investments in technology, people, and learning processes."
"Financial investments in technology and people are important, but investing social capital in learning is critical to creating significant value with AI."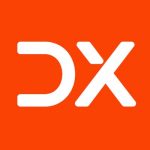 DX Journal covers the impact of digital transformation (DX) initiatives worldwide across multiple industries.
Bringing DX to the food supply chain in a pandemic
In a new paper, supply chain stakeholders share how COVID-19 has affected the transformation of the sector.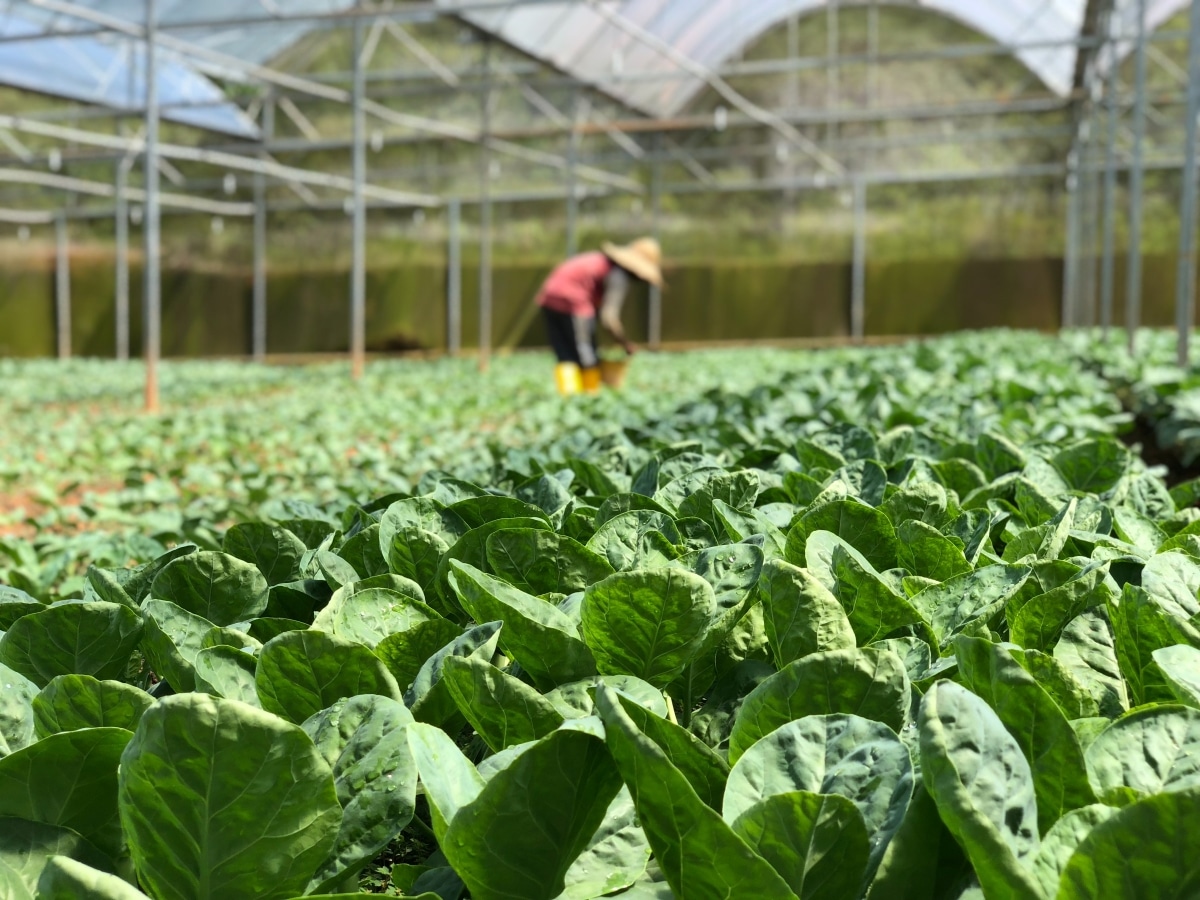 There's little doubt that COVID-19 had a profound effect on the food supply chain.
As one example, just think back to roughly March of this year, when virus transmission was rapidly picking up speed. Remember the reports of food and beverage companies only producing their most popular or essential products? Or how it would take slightly longer than usual to restock certain products? What about the rush to integrate — or quickly improve the efficiency of — digital and e-commerce. 
Panning out a bit, think about food safety and quality professionals. The need to stay safe — and in many cases, stay at home — meant performing the very hands-on job of monitoring, auditing, inspecting at a distance, i.e. digitally. 
When the food supply chain was hit by storages, delays, breakdowns, and lockdowns, the end result was — like in so many sectors — a rapid digital transformation.
As The Food Safety Market — an SME-powered industrial data platform dedicated to boosting the competitiveness of European food certification — elaborates in a new discussion paper, "technology has played an important role in enabling business continuity in the new reality."
Agroknow (Coordinator of the TheFSM project) and 13 distinguished leaders from a variety of supply chain stakeholders discussed the changes we should expect regarding the Digital Transformation of Food Quality and Safety.#foodsafety #foodquality
👉https://t.co/VSdqwWP2LT

— TheFSM (@TheFSMeu) November 10, 2020
The paper — Digital Transformation of Food Quality & Safety: How COVID-19 accelerates the adoption of digital technologies across the food supply chain — features industry experts from companies like Nestlé, Ferrero, PepsiCo, McCormick & Company, and more discussing the effects of the pandemic on the supply chain.
A few highlights from the paper:
John Carter, Area Europe Quality Director for Ferrero put the issue of food access into perspective at the start of his interview:
"The production of food defines our world. The effects of agriculture on our daily lives are so omnipresent that they can be easy to overlook; landscapes and societies are profoundly influenced by the need to feed our growing population. But much has been taken for granted. Only occasionally are we forced to consider: 'where does our food come from?'"
Ellen de Brabander, Senior Vice President of R&D for PepsiCo provided insight on the cost benefits of digital transformation:
"The need for customization is a big driver for accelerating digital transformation and moving away from a 'one size fits all' approach. This means that the cost to develop and produce a product must be lower and digital technologies provide a clear opportunity here." 
Clare Menezes, Director of Global Food Integrity for McCormick & Company brought up one area where digital tools need to go:
"There aren't any areas where digital tools "fail", but there is a need for tools that 'prove out' predictions around where the next integrity event will play out and how it could lead to quality or food safety failure. These tools are an obvious candidate for AI given the number of PESTLE factors that might come into play." 
Want to read all of the interviews? Check out the paper here.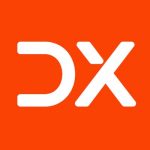 DX Journal covers the impact of digital transformation (DX) initiatives worldwide across multiple industries.