#ScaleStrategy Q&A: Borrowell's Co-Founder on Why Scaleups Need Values More than Culture
Eva Wong discusses how the credit and fintech company keeps applying their values to support growth.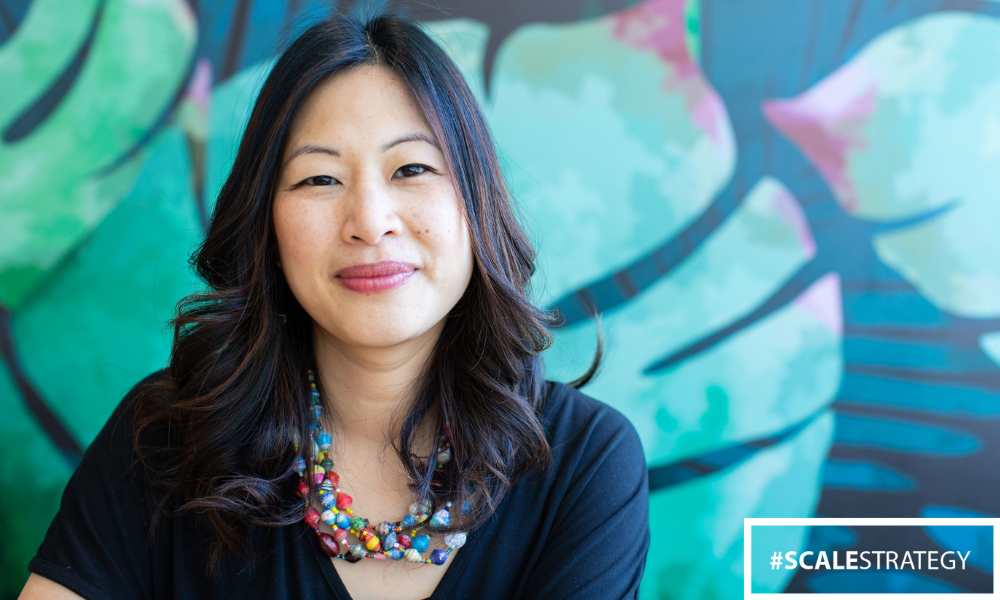 #ScaleStrategy is produced by DX Journal and OneEleven. This editorial series delivers insights, advice, and practical recommendations to innovative and disruptive entrepreneurs and intrapreneurs. 
Humility and half an hour saved Eva Wong, co-founder and COO of credit and fintech company Borrowell, nine months of tough learning.
"I remember having a half hour conversation about building a sales team with our OneEleven office neighbour. He took me into a board room and wrote out everything that he learned and the mistakes he made in the nine months it took to build out his team. That's just one example of our first value: humility. Admitting there's someone 15 years younger who's been in business way less than I have been, but who knows way more about this than I do," she recalls.  
Wong says values and the culture that emerges from them can help companies scale by bypassing cumbersome process and bureaucracy that can slow growing organizations. As Borrowell has grown from 4 to 45 employees, Wong says she has learned that values are more fixed — and crucial — than culture.
"In the early days, we talked about culture fit. Now we talk much more about culture contribution. [New team members] don't have to fit into the existing culture. As we grow and change, the culture will too. The values are more important to hold true to," she says.
Recently, John Ruffolo, the chief executive officer of OMERS Ventures, caught up with Wong to discuss why scaleups need to pay close attention to culture, how it impacts hiring and how to scale it as the company grows.
John Ruffolo: Why is culture so key for scaleups?
Eva Wong: There's a really popular quote that says "culture eats strategy for breakfast." Culture is what keeps larger companies agile. If people don't intuitively do the right things on their own, you have to add process and that slows companies down. For us, as we grow, a really strong culture involves ensuring people understand how they help us continue to scale in a way that avoids bureaucracy.
Ruffolo: How would you describe the culture at Borrowell?
Wong: Culture isn't about perks. It's not about things we do for fun. Or how the company has shared interests. For us, it's clearly tied to our values. Our values are:
We're high-performing and humble.

We're trustworthy and team-oriented.

We love learning.

Act like owners.

Diversity makes us better.
Ruffolo: When the initial team came together, did all of you share those values?
Wong: I don't think it was as explicit. When you come together as co-founding team, you just click. It was more implicit. We did read the Netflix culture deck and said "that's what we want our culture to be!" We knew we'd have to articulate it one day because people were asking what our culture is and we wanted to be consistent in how we described it.
Ruffolo: How did the culture shift as you grew from 4 to 45 employees?
Wong: We didn't have our values established or written down when we were four people. That came when we were maybe 16 to 20. It was a collaborative, organic, bottom-up approach where we asked employees, "What's different about working here than other places you've worked?" People shared different things and we came up with the values that way.
But as we continue to grow, culture is naturally going to change and we're okay with that. It has to change. What we don't want to change are the values. We want to add people to the company who add to the culture, not necessarily stick in the lanes. We recognize that as we grow and become more diverse those values can manifest differently. We still want people to act like owners, but it just might look different compared to where we were when we started.
One thing our VP Talent, Larissa Holmes, launched within the company is a competency matrix, which explains what behaviours we expect from team members at each level of the organization. For example, if you're a senior director what does it mean to be 'high-performing and humble'? It's also a way for employees to know what competencies are needed to move from a manager to a senior manager to a director and how those things are tied to our values. Employees have to get better at exemplifying the values to move up in the organization.
Ruffolo: Do you think culture is playing a role for talent wanting to work with you?
Wong: One hundred percent it is. A lot of people will check out Glassdoor before they come in, so they already have a sense of our culture and values. We take the interview process seriously as well, since it will be their first real taste of our culture. On Glassdoor, people can actually post reviews of the interview process, even if they're not hired. There are posts from people who we turned down but who wrote positive reviews of their experience. We try to make sure that people we are interviewing see and meet various team members from different levels within the organization. That's important to us.
Part of the interview process is doing an assignment, which exemplifies our values as well. It's not just about who can talk a good game. You have to produce good work, too.
Ruffolo: In interviews, how do you describe your culture to a candidate?
Wong: Like any company, you can put values on a wall. But you need to give specific examples of how you actually live them. Our value 'act like owners' is a pretty good way of encompassing us. We really do encourage everyone to think about what they would do to make the whole company successful — to put on their CEO hat and think about what's best for the business. It encourages people to avoid thinking in a very narrow sense about their role.
Our 'high-performing and humble' value is a big part of who we are too. Humility helps us recognize that although we're all really smart and capable, you can't just operate as an island. You're dependant on your teammates, and we need to listen to our customers. Humility allows people to be able to take a step back and have their ideas challenged by others.
Ruffolo: Is there one of your five values that needs to be taken to the next level?
Wong: The value — 'diversity makes us better' — is something that we're working to improve on. Our goal is to have a gender-balanced company, and we're not there yet. We're currently at 40%, which is not bad, but it's not evenly distributed within our company. We're continuing to track as we grow as a team at different levels and different departments.
Obviously, diversity isn't only about gender. There are a number of different metrics we measure, including the percentage of employees that are born outside Canada. Since we have this focus on diversity and inclusion, I think we're more likely to attract and retain diverse talent and to promote people with different backgrounds and experiences.
Ruffolo: Which entrepreneur inspires you the most and why?
Wong: There's an entrepreneur named Kim Scott who has written a great book called "Radical Candor". I admire her because she's been very effective as a business person and operator without losing her humanity. She still cares very much about her team, and I think she would say those two things reinforce each other, whereas some people think you can either be a strong operator or a good person. She said in order to be an effective operator, you have to care about your team and have authentic relationships.
Ruffolo: Are there are books that helped you in your scaleup journey?
Wong: I read a book by Adam Grant called "Give and Take". He talks about people falling into one of three categories: givers, takers, and matchers. Within givers, there are smart givers and there are pushovers — those who give but not in a smart way. They tend to burnout and get taken advantage of. Of all those groups, those who do the best are the smart givers. At Borrowell, we ask ourselves: "how do I give smart without burning out or being taken advantage of?"
Ruffolo: What is your number one piece of advice for a founder in the scaleup stage?
Wong: Constantly reevaluate what you're doing and make sure you're still working on the highest value things. When you're scaling, things are constantly changing and you have to keep reevaluating your role. Are you spending your time doing the most high value activities?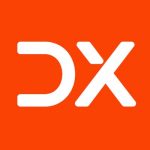 #ScaleStrategy is produced by DX Journal and OneEleven. This editorial series delivers insights, advice, and practical recommendations to innovative and disruptive entrepreneurs and intrapreneurs.
Betting on yourself with entrepreneur Tanya Gough
Armed with a passion for narrative literacy and a knack for content architecture, creative-industry entrepreneur Tanya Gough is driven to help make the writing process more interactive, collaborative and social with StoryBilder.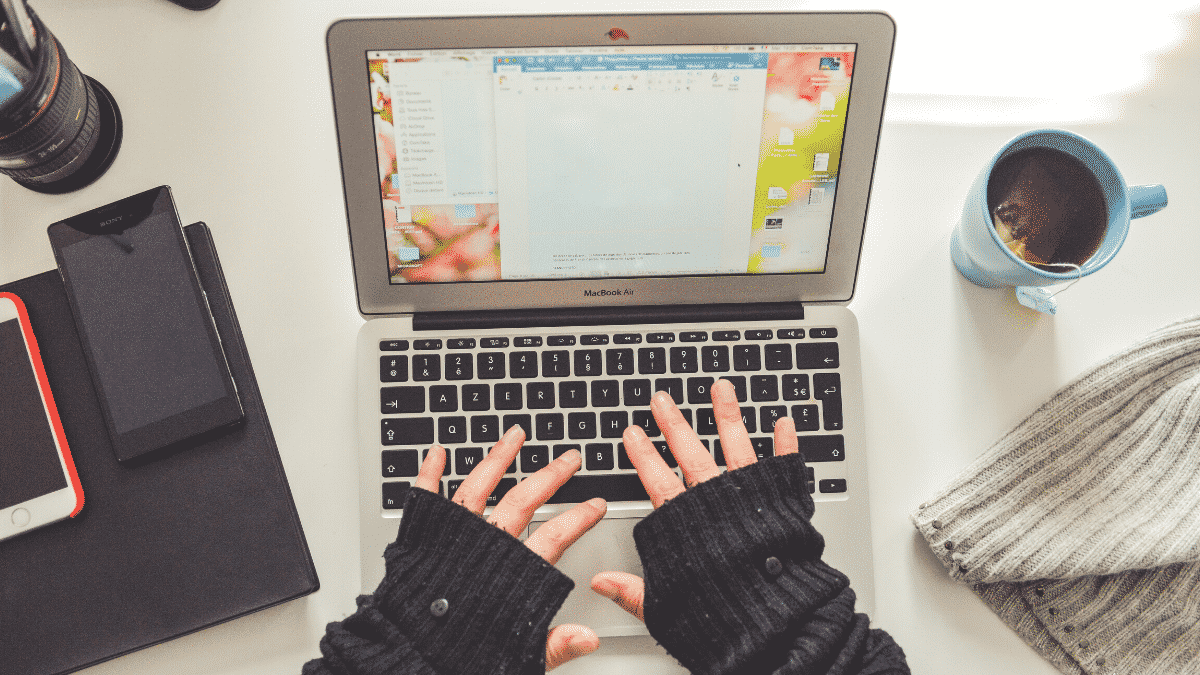 "Whatever you do will be wrong…until it isn't," says creative-industry entrepreneur Tanya Gough, about navigating other people's feedback while building a tech platform.
Armed with a passion for narrative literacy and a knack for content architecture, Gough has created StoryBilder. It is an adaptive story-generating platform that transforms the way writing happens. The platform is aimed at helping storytellers build out their plots, characters and entire worlds to make the writing process more interactive, collaborative and social.
Gough is one of 50 women across Canada selected for the first cohort of the BANFF Spark Accelerator for Women in the Business of Media. With support from Western Economic Diversification Canada, this new program offers training, mentorship and market access to women entrepreneurs ready to grow or launch their own businesses in screen-based industries.
Leigh Doyle, partner and VP at DJG and a fellow cohort participant, interviewed Gough as part of a series showcasing the entrepreneurs in the BANFF spark program.
Leigh Doyle: You're a big believer in narrative literacy. Can you tell me a bit about what is narrative literacy, and why do all of us need to sort of relearn it?
Tanya Gough: Narrative literacy is the ability to recognize and understand narrative structure in the stories around us. It matters because we're surrounded by story, and it's an incredibly persuasive format for transmitting information. When we understand story, not only are we better able to express our own stories and be heard, but it also gets easier to recognize when we're being manipulated or lied to. And that gives us better defenses against fake news and makes it easier to differentiate between fact and fiction.
Doyle: How did the idea of StoryBilder come to you?
Gough: I was hanging out with a friend of mine who is a game designer, and we were brainstorming for an app we were working together on. At that moment, StoryBilder just happened for me. I knew exactly what it had to be.
I wanted to create an environment where people could not only write their stories, but that could also help them organize their thoughts and ideas. And, if they were new to writing or didn't know what to do next, there would be support and tools to help them improve their craft. I also wanted to ensure the platform would foster creativity, which I think is missing in the market.
Here's what it is and how it works:
Doyle: Who is StoryBilder for?
Gough: StoryBilder is currently designed to support creative writing, particularly for fiction novels. But the technology is adaptable. I've already got screenwriters who want to use it as a planning tool for their scripts. I have game developers who want to use it for world building. I even had a D&D master ask me if he could use it to build campaigns — and the answer to this is yes. StoryBilder is built around a narrative construction model that can be applied to any storytelling format. It can be used for a lot of different things.
Doyle: What author would you be thrilled to see using StoryBilder?
Gough: It's so hard to pick! The obvious answer is George RR Martin. The idea of this huge epic world, with tons of characters spanning multiple books and managing all of the interconnected pieces, is a long-term ambition of StoryBilder. But, personally, from more of a literary geek perspective, I would say Michael Chabon who wrote The Amazing Adventures of Kavalier & Clay. It's probably my favorite book of all time. Chabon writes these incredibly dense, complexly structured storylines with interconnecting plots and massively detailed backgrounds. This is the type of narrative I'm keeping back of my mind as I develop StoryBilder. 
Doyle: When will StoryBilder be available to the public?
Gough: Right now, we've got beta testers helping me find the last of the bugs, and I'm doing some extra design work. Then we're launching this summer. I'm looking forward to getting it into the market and getting the word out.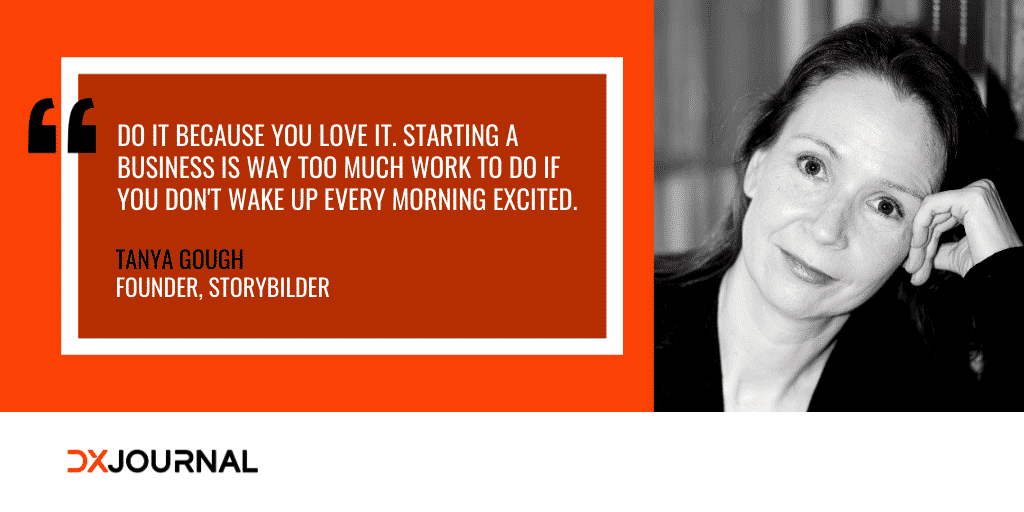 Doyle: You've owned a boutique CD and video store, the world's largest Shakespeare video catalogue and created content for companies like BlackBerry, Shoppers Drug Mart and more. How have you seen the entrepreneurial landscape change for women over the course of your career?
Gough: If five years ago, you asked me if there would be any substantial change for women in business in my lifetime, I would have said no. And clearly I won't see parity in my lifetime — just look at the numbers. But what I have seen — especially in the last few years — is a rising opportunity for entrepreneurial women to connect with each other. This is thanks to social media and groups on large networks like Facebook.
The women in these groups are not only talking about their challenges in a really honest way, but they are incredibly generous about helping each other and supporting each other through not only the bad stuff, but making sure that we're all succeeding together. Change is happening now. It's not going to happen as fast as people hope, but it will happen as long as we continue to support each other and continue to speak openly. Support and solidarity are incredibly empowering.
One of my big drivers for creating StoryBilder is this knowledge that more women need to have businesses to create a path for the next generation to follow. Someone needs to be out in front. And that's where I need to be, with the rest of the women taking the hits and leading the way.

Doyle: What lessons do you have for entrepreneurs building tech platforms like Story Bilder?
Gough: The first is to forget about funding. Sure, there are stories about people getting funded at the idea stage, but it's rare, and you're new and inexperienced. Find another way and don't waste all of your time chasing the money until you have something solid in hand.

The second is whatever you do will be wrong…until it isn't. Take the time to experiment and try new approaches to make sure you're solving the right problem in the right way. Likewise, if you are looking for funding, be prepared to hear you're not ready — a lot.
Finally, do it because you love it. Starting a business is way too much work to do if you don't wake up every morning excited to be working on it. Which isn't to say you're going to love it every day, but if you're waking up every morning not knowing if you're building the right thing, go do some market research or get out.
Connect with Tanya and StoryBilder on social media: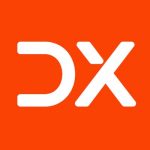 DX Journal covers the impact of digital transformation (DX) initiatives worldwide across multiple industries.
Digital transformation for a more sustainable world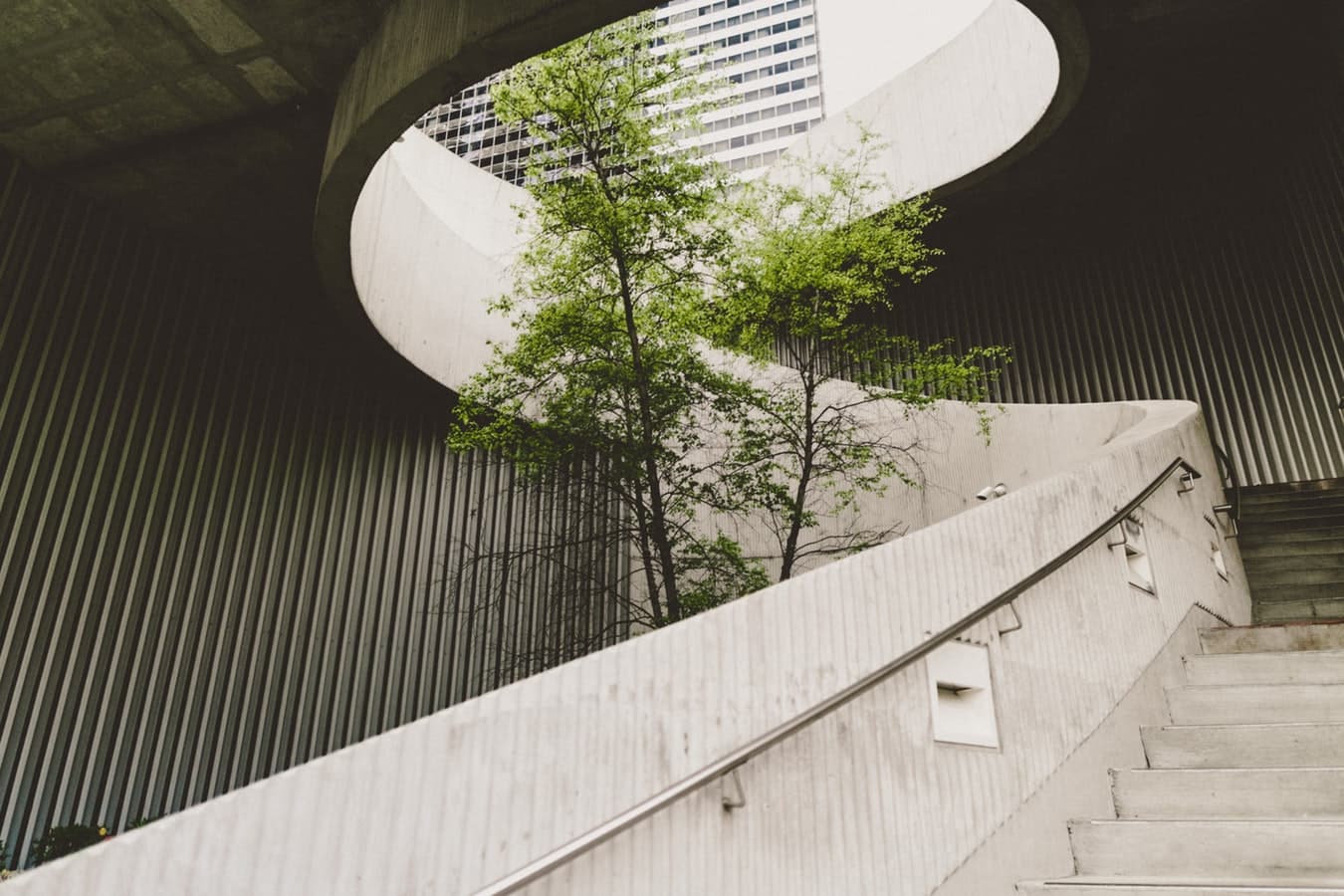 Sure, they're confronted with business challenges every day, but the world's top business leaders have a significant part to play in solving the world's challenges — economic, technological, societal and educational. 
As Christian Klein, Co-Chief Executive Officer of enterprise application software company SAP succinctly puts it in a blog post for the World Economic Forum, "Companies today don't just prosper based on their financial performance, but on how they make a positive contribution to society."
Ahead of the World Economic Forum's 2020 meeting — taking place Jan. 21-24 — Klein outlined how digital transformation can be a force for good in the world, and be a way to create a more sustainable world.
Critical minds, he starts, might wonder why companies would take the time, considering their primary goal of making money. "These critics should not underestimate the power of the consumer," he argues, explaining that while customers do consider their decisions based on products or price, but the company's values. Employees act in a similar way, choosing to join companies "that embrace their responsibility towards humankind and the planet."
Almost every person on the planet knows that technology plays a profound effect on just about every facet of our lives, from jobs to wages to health to security. Meanwhile the need for business to undergo digital transformation, simply to stay relevant and alive, is hardly big news anymore. 
"But transformation is also about a change of culture, which requires a radical rethinking of people, processes and technologies," Klein writes. Included in this are "tectonic changes" that go into a company, and how employees interact within the whole system. 
"And just like a business cannot digitally transform unless – or until – its people transform, I believe that, while they come with their own environmental costs, technology and digitalization can play a crucial role in developing solutions for a better tomorrow." 
Some examples? Blockchain's potential to add traceability (and by extension, trust) to food supply chains. The empowerment of people with disabilities through AI, which, when properly applied, can reduce bias in the hiring process. Smart cities, powered by everything from sensors to open data to better supply services and protect resources.
[Related reading: How 5G and the Internet of Things can create a winning business]
"There is no doubt that technology and digital transformation break down silos and create transparent and unified data for objective decision-making," Klein writes. "But even more so: they change how companies manage their relationships with the wider world."
Creating a sustainable world requires us to look beyond corporate borders, toward the communities around us, creating an ecosystem of trust "that allows us to exchange ideas to create a safety net for the most marginalized."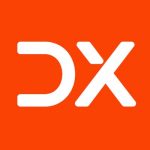 DX Journal covers the impact of digital transformation (DX) initiatives worldwide across multiple industries.
DX survey reveals high levels of enterprise-consumer disconnect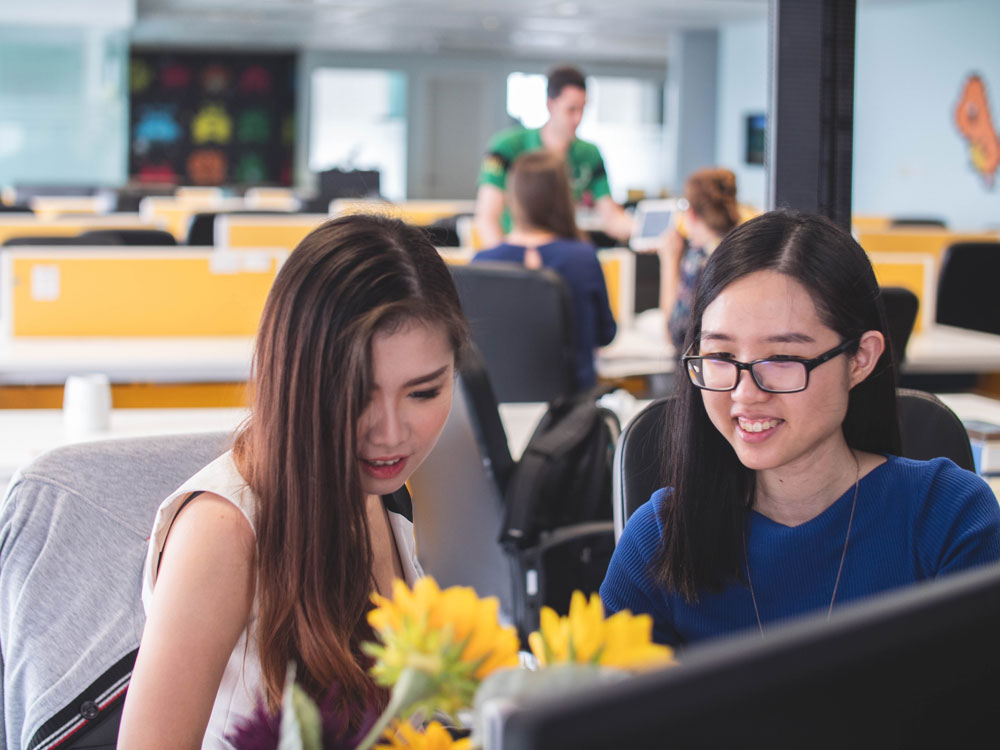 A new survey looks at the global investment and effectiveness of businesses' digital transformation efforts. The survey shows a disconnect between enterprise investments and consumer experiences.
The survey is titled "The Kony Digital Experience Index (KDXi) Survey", and the main takeaway is that while businesses have invested nearly $5 trillion on digital transformation initiatives, only 19 percent of customers have reported any significant improvement in the experiences offered to them.
The Kony Inc., survey included 1,600 responses from business leaders and customers across the U.S., Europe and Asia. The responses were used to gauge the target digital project implementation efficiencies in banking, retail, utilities and healthcare. The research showed a disconnect on both sides and a potential misalignment around investment priorities, and highlighted the impact this could potentially have for businesses.
Among other things, the study found that consumers are underestimating the number of businesses that are investing heavily in every customer experience outcome by at least 50 percent. This means that while business are spending money on digital transformation projects, consumers are not necessarily noticing a difference.
The survey also reported that 62 percent of consumers say that they spend more with companies that offer effortless digital experiences, while 56 percent of consumers indicate that they will switch if a retailer does not deliver the digital experience they want. This signals the necessity for businesses to continue to invest in the digital experience for the customer. However, in doing so they need to start making an impact.
As the report states: "It is critical for businesses to have a greater focus on understanding and aligning with customer needs and priorities to ensure that they are driving the agenda for the digital technology they create and fund."
In terms of what businesses should be doing, the basis of a strategy includes:
Embracing innovative thinking, ambition and a commitment to improvement
Prioritizing investment in digital outcomes, not digital initiatives
Getting their foundations right before evolving
Building for now, but investing in a roadmap that leads to the future
Saying no to silos and yes to integrated digital strategy
Setting a customer-centered digital transformation agenda
This means companies should work to provide web experiences that make it easier for users to navigate, and for websites to be more engaging and intuitive to use. There also needs to be comprehensive online and mobile facilities so that users can do everything online or via their mobile device. Furthermore, to truly step forwards, businesses need to begin offering digital experiences such as AI, chatbots and augmented reality.
Summing this up, Thomas E. Hogan, chairman and CEO, Kony, Inc. states: "Improvements in costs and efficiencies are always welcomed and clearly important to project funding, but the real returns and real impact of digital starts and stops with its impact on the customer experience."