The future of work continues to be rewritten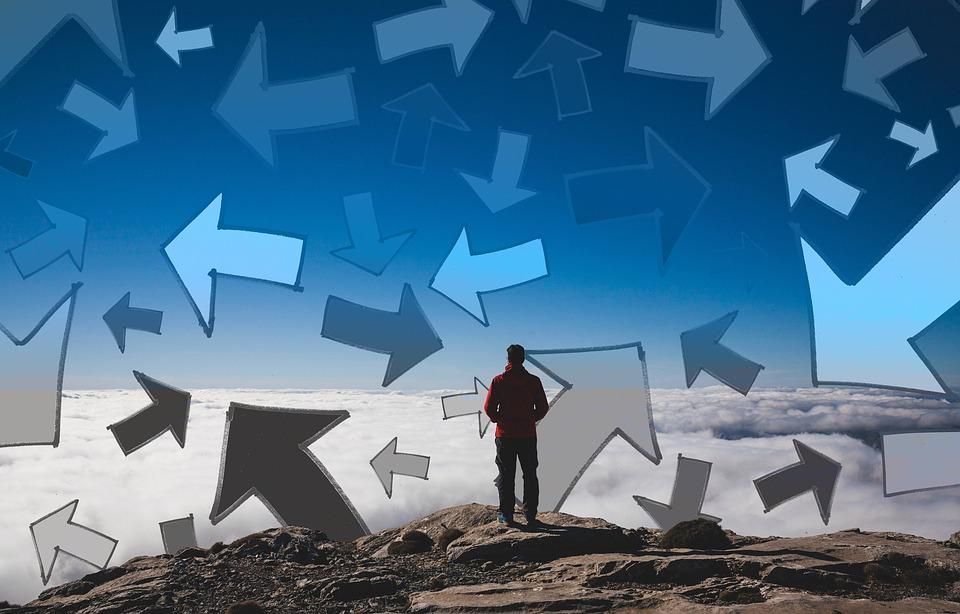 This post references my recent presentation at Startupfest, Montreal. I've been studying the future of work for a number of years and it's now come full circle in an environment and among business leaders who are more accepting of what's in store in the coming decades and what they need to do to survive.
Currently, we live in this world of imbalance. Do you remember when business had a strong influence on how the markets behaved? We've seen this decline over the past few decades and business is being held hostage by their own doing. These corporations built these infrastructures based on markets that were predictable and environments that were relatively stable. The tables have turned and today markets are moving at a speed where business is struggling to keep pace. I've seen firsthand how technology has wielded its way into the marketing and media sector. It changed the way people consumed information, how they interacted with each other and how they bought. At the same time, it has obsoleted the very practices I've known be true.
Look at what's happened in the last year alone: This digital disruption in retail has witnessed at least 21 U.S. retailers filing for bankruptcy protection in 2017 including Toys R Us, The Limited, and Payless. We have seen the demise of Sears in recent months.  The move to digital channels has been steady but incessant. Also, consider the changes within the $7.6 trillion global travel and tourism sector that necessitate continuous iteration of current business models. Because of Airbnb and Uber, which have, respectively, booked on average 100 million room nights per year and 40 million rides per month, pronounced shifts within this industry are happening today. At the heart of all this disruption is the explosion of adoption at the consumer level. The consumer is digital.
The most dangerous phrase … is: "We've always done it this way"
The way it was DONE could no longer be the way it WILL Be.
Consider the time it takes for a new product or technology to reach a significant milestone in user acceptance. It took the landline telephone 75 years to hit 50 million users. It took airplanes 68 years, the automobile, 62 years, and television, 22 years. Today, disruption is the new normal. Look at the impact of technology since the year 2000. YouTube, Facebook and Twitter were able to capture 50 million users in four, three and two years, respectively. These are nothing when compared to Angry Birds, which took a mere 35 days to reach 50 million users.
Creative destruction is moving at an accelerating pace. By leveraging the same systems, the same processes, the same best practices from legacy businesses to the predict market behavior, business will continue to chase the market and miss enormous opportunities.
Imagine a world in which the average company lasted just 12 years on the S&P 500.
A gale force warning to leaders: at the current churn rate, about half of S&P 500 companies will be replaced over the next ten years. The 33-year average tenure of companies on the S&P 500 in 1964 narrowed to 24 years by 2016 and is forecast to shrink to just 12 years by 2027.
Over the past five years alone, the companies that have been displaced from the S&P list include many iconic corporations: Yahoo! Staples, Dun & Bradstreet, Safeway, and Dell.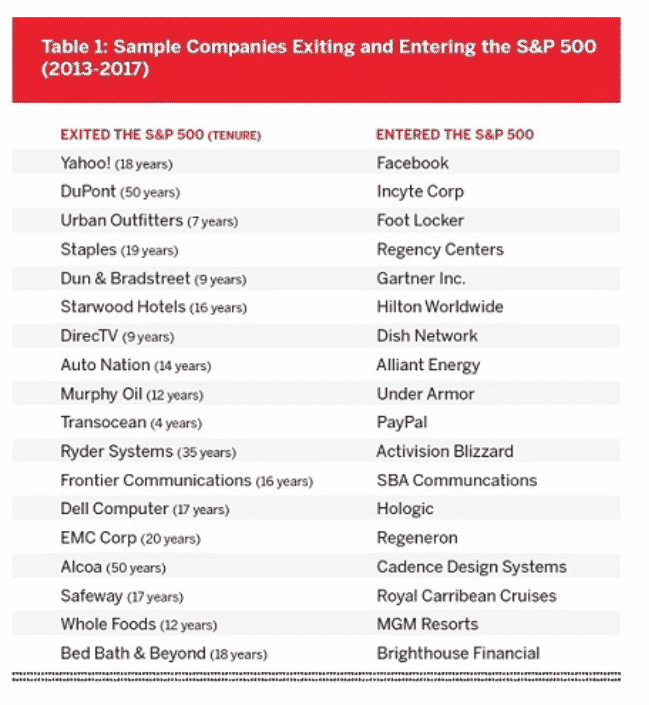 The environment is dictating how businesses organize
We have to consider the trends and what may seem like sustainable developments within the current environment, the interplay of technology and opportunity which will impact the way markets think, the way they behave and what they will expect. Four rising factors that will impact business include:
As Dave Gray, Author of the Connected Company pointed out,
"Business requires dismantling of its precious infrastructure"
New Mindsets: New Organizational Structure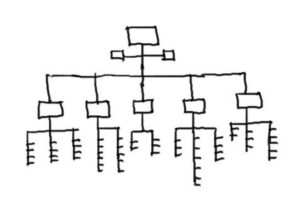 The way business organizes today is through process and hierarchy. There are only a few people at the top. The work is divided and everyone gets their box in which they work. Rules ensure all decisions are run up the flagpole. The industrial revolution created this structure as well as a system of disseminated accountability. It was easy to hide behind your job description and claim, "It's not my responsibility". The division of work created these silos that stifled information sharing and ultimately, the speed of decisions.
Business 3.o must be:
Make no mistake – companies will be judged by their customers, their employees, their partners and their investors. How business innovates around these constituencies will determine their longevity.
Enter "Holacracy"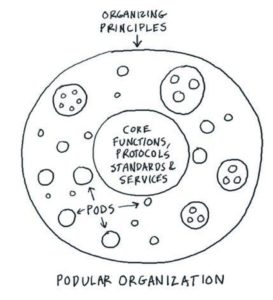 What has been around for decades but hasn't been as pervasive is this notion of self-management or HOLACRACY. This was developed through an agile methodology, which advocated the workflow. This allowed engineers to develop ideas without managerial direction. This "Fractal System is a complex, non-linear, and interactive system" and adapts readily to a changing environment. These systems are characterized by the potential for self-management especially in environments where balance does not exist.
So while the core functions are contained at the center of this org structure, including the policies and standards of the organization, the outer layer contains these pods of excellence, which allow for rapid experimentation, more fluid collaboration and where the members have direct accountabilities to the work unit. The individuals within these independent units are empowered to test, build, deploy, measure and iterate much more quickly than if they worked within today's hierarchical structure.
Business Must Design for Ambiguity
…where complexity and uncertainty are the rules.  Three strategies that respond to this environment include:
The Perpetual Learning Organization – Digital business requires companies to act and respond faster than they ever have before.  While modifying the current communication and decision making structures will enable this, the widening business-to-market gap will mean closing the skills and knowledge gap between employees and a marketplace facing continuous change. This requires organizations to embed learning management systems to bring employees up to speed on market trends, to train and re-skill them on new technology, to encourage participation in new product development, plus modify job roles so they evolve with the new technology.  This will create an expectation of life-long learning within the culture.
Design Thinking – This is a strategic practice that radically changes the mindset of an organization from "static to fluid." At the heart of this approach is to solve problems that are human-centered. In addition, collaboration is required cross-functionally to determine the impacts on all parts of the organization.  Rigorous data collection is required at all stages to ensure thorough identification of impacts to workflow and functional requirements. The focused group is created to speed up the process of innovation, get the required feedback and make autonomous decisions.  This method will discover redundancies in the current systems, but will also allow strengthening collaboration as employees within these groups will be much more energized to collaborate and own their solutions.  Projects will be able to go into production much faster as long as there is accountability and validation at each stage. This methodology fits squarely into the holocratic organizational strategy that ensures functional participation and empowers accountable experimentation and deployment.
Privacy by Design –  Data will drive everything in this century. Slowly boundaries are being severed between countries and organizations to contextualize information for the purpose of gaining increasing insight. What is also clear is the rise of the General Data and Protection Regulation (GDPR) that is telling organizations to slow down and put into place, standards and policy for the responsible collection, use and aggregation of information. Privacy by Design was developed by Dr. Ann Cavoukian, a 3-term Privacy Commissioner in Ontario. In the 1990's, Cavoukian conceived of this idea to address the growing "systemic effects" as communication and information technologies integrated within increasingly networked data systems. When companies in the future are faced with petabytes of data being streamed from multiple feeds, there will be a mandate to explain model outputs. As well, functionally embedding privacy that is fair and moral into each layer of our systems will be required. Defining "fair" and "moral" needs to be functionally explicit. Continuous audits for fairness within systems and practices will also be required. The patterns that algorithms will detect will create opportunistic tendencies. This quote from an executive at Salesforce at a recent conference summed up nicely how business should respond: "Just because you can, doesn't mean you should". As we marshall into more disruptive technology using data, business will need to understand the long-term implications for the society at large.
This is the future of the "long-lived" company:
Connected companies learn and move faster, seize opportunities and link to a network of possibilities to spread their influence. ~Dave Gray
The future of work means destruction of silos. The panacea is a more fluid organization where decisions are made at the edges, where the business is in sync with its market, and where business perpetuates a value system that keeps it humming nicely.
Please reference the presentation here.
This post originally appeared on Forbes.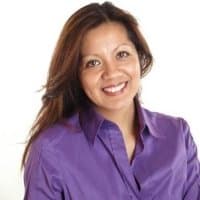 Hessie Jones is the Founder of ArCompany advocating AI readiness, education and the ethical distribution of AI. She is also Director for the International Council, Global Privacy and Security by Design.  As a seasoned digital strategist, author, tech geek and data junkie, she has spent the last 18 years on the internet at Yahoo!, Aegis Media, CIBC, and Citi, as well as tech startups including Cerebri, OverlayTV and Jugnoo. Hessie saw things change rapidly when search and social started to change the game for advertising and decided to figure out the way new market dynamics would change corporate environments forever: in process, in culture and in mindset. She launched her own business, ArCompany in social intelligence, and now, AI readiness. Through the weekly think tank discussions her team curated, she surfaced the generational divide in this changing technology landscape across a multitude of topics. Hessie is also a regular contributor to Towards Data Science on Medium and Cognitive World publications.
This article solely represents my views and in no way reflects those of DXJournal. Please feel free to contact me h.jones@arcompany.co
4 ways to plan for the post-pandemic normal
When the crisis eases, we will have entered a new digital normal. Your strategies need to reflect this shift: Consider these factors as you plan for the longer term.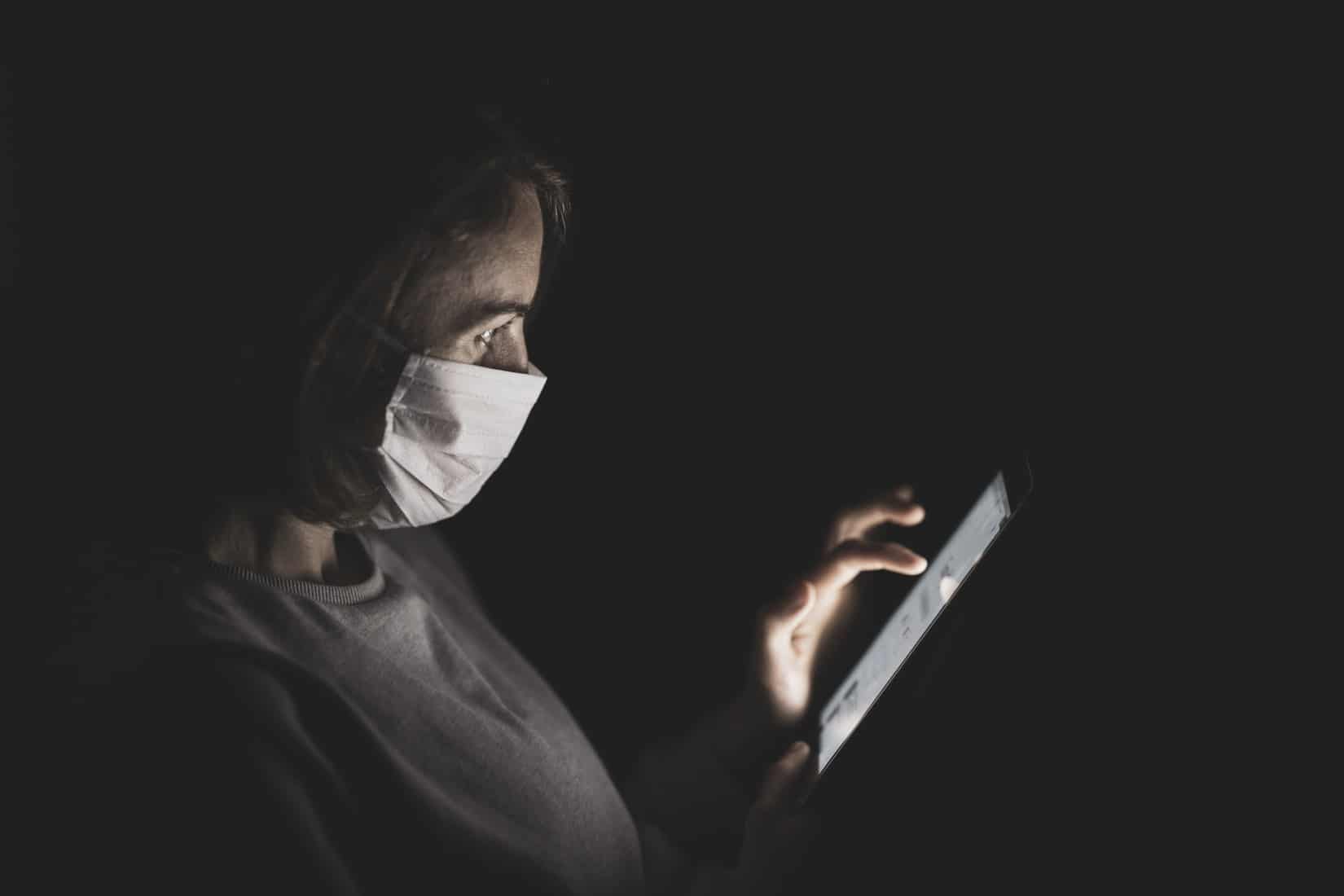 This post originally appeared at Enterprisers Project.
When I sat down to write this article, a follow-on to my previous article on common leadership oversights on the path to digital transformation, the coronavirus's threat to global business had not reached the magnitude that we feel and see today. In a few short weeks, the pandemic has forced a new virtual work reality on businesses and entire operating models have been shifted – and in many cases, upended.
A business environment that is changing so dramatically and rapidly requires speed, innovation on the fly, and the need to scale thinking beyond anything we might have previously imagined. Now is not the time to back-burner digital initiatives but to ramp them up.
Now is not the time to back-burner digital initiatives but to ramp them up.
When the crisis eases, we will have entered a new digital normal. The strategies we use to run, change, and staff the business will need to reflect this shift. Consider the following factors as you plan for the longer term:
1. The right financials
Any business that isn't digital by now likely won't be a business for long. Learning to embrace and adjust is imperative. Continuing – or starting – a digital transformation will be more important than ever, and you'll need to rethink your business' capital allocation strategies for digital initiatives and the staffing that supports them.
To figure this out, become best friends with your finance team and think for both the short- and long-term. In the current climate, it can be easy to be either too short-sighted or too far-sighted, but you need to plan for the next week, month, quarter, year, three and five years.
Become best friends with your finance team and think for both the short- and long-term.
Consider how your company may bounce back from the pandemic when stay-at-home orders are lifted, kids go back to school, and consumers begin to mobilize again: We will have entered an entirely different digital world, with new digital expectations from consumers. Is there potential for a rapid and significant surge, followed by a normalization? Will you be facing a slow rise? Digital transformation funds need to be allocated to react appropriately to these various scenarios; staffing discussions should follow based on these decisions.
2. The right tools
It is likely that at least some of your employees will remain virtual, even when the majority can get back into the office. How will you support them? You may have sacrificed some tools or technologies in your move to quickly get employees out of your building and into their homes; you may have also overpaid for the sake of quick deployment.
You'll need to rework your strategy for the long term. This could include better or more consistent access to networks and servers, the capacity to host formal business meetings online, new portable equipment, virtual collaboration and communication software, and more.
For many, this will require working with your corporate legal team to change their thinking. Where they may have once been risk-averse for the sake of the business, they will now need to take smart risks, also for the take of the business. State your case, find common ground, and move forward.
In some particularly dire situations, you may even need to become comfortable with making decisions first and asking for permission later.
3. The right staffing
You'll need to continue to make smart staffing decisions – quickly. You likely have three types of talent available:
Employees who are great at running the business
Employees who are hungry for more
New talent that may not yet exist in your business but needs to be brought in
Unfortunately, this global crisis may have created gaps in your workforce.
Identify the individuals in the first two groups and work with your talent management team to assess whether you need to advance digital investments previously planned for. Do these individuals have the right type of skills for their teams? Are they collaborative and communicative? IT cannot work in a silo, and team members need to be able to communicate what they are doing and why, and be clear on how their actions are aligned to larger goals.
When you've completed this review, identify the additional skills you will need for the future. This might include teams familiar with building out cloud deployments or working with microservices, etc. Push the rest of your leadership team to break through capital allocation constraints to bring in new employees who not only have the right experience but also can quickly teach your existing teams on new tools organically.
4. The right brand permission
As you work through your accelerated digital transformation, you'll start to think about your business as a truly digital brand. In fact, you might already think so, simply because you've been able to get your staff up and running remotely.
But is this the perception all your stakeholders have? According to the Yale School of Management, "Brand permission defines the limits of customers' willingness to accept a familiar brand name in new marketplace situations." For example, you can't simply say, "We are digital now, world!" and expect your market to immediately accept that if you haven't been digital historically. You need to earn this right.
You can't simply say, "We are digital now, world!" You need to earn this right.
Brand permission is something you and the rest of the company will need to work on – largely focused on delivering useful and impactful digital products and services – in order to attract the new talent you need. Start thinking about this now.
The global pandemic has thrown us into an entirely new world. Business leaders can no longer rest on their laurels and, certainly, can no longer put off or draw out a digital transformation. Making the right decisions now will help to ensure your business is positioned well when this crisis passes.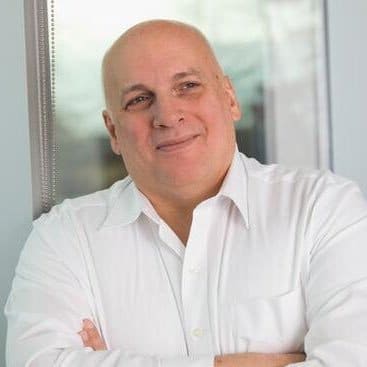 As Chief Digital Officer of Agero, Bernie Gracy brings more than 30 years of technology experience helping drive new product/platform introduction, client delivery, and the establishment of new software-enabled business models.
In his role, Gracy is responsible for all aspects of product and technology development, architecture, infrastructure, and innovation for a rapidly evolving ecosystem powered by digital, mobile, the cloud, location-based services, and IoT.
Five key trends shaping the application landscape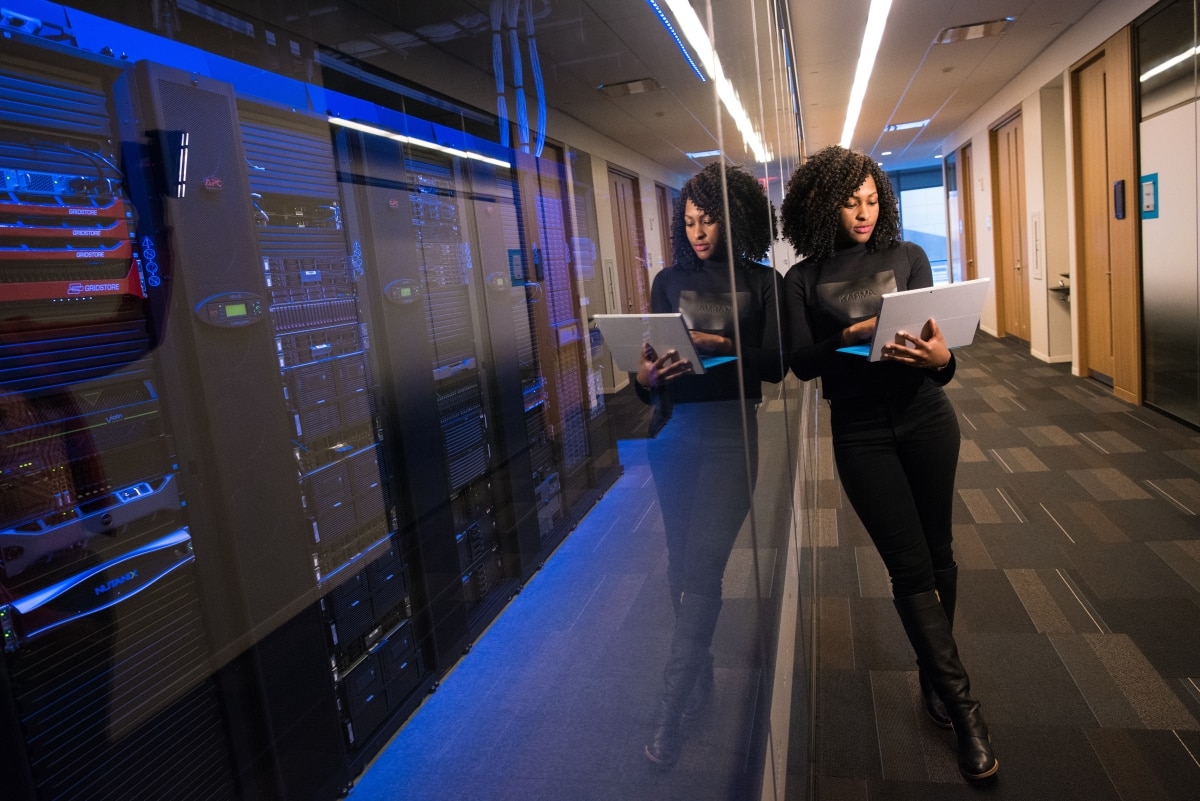 According to application services/application delivery company F5 Networks, 98% of organizations depend on applications to run or support their business — hardly surprising considering that most organizations have some version of a digital transformation plan.
In their new 2020 State of Application Services Report, F5 has found that most organizations have entered the second phase of DX, defined as the integration of automated tasks, "and taking advantage of cloud-native infrastructures to scale the process with orchestration."
As Lori MacVittie, Principal Technical Evangelist, Office of the CTO at F5 Networks explains in a blog post about the rise of cloud-native architectures, the average enterprise app portfolio is now at 15% modern, microservices-based applications.
"That's now more than the stalwart 11% of monolithic / mainframe-hosted applications," she adds. "Considering reports of extreme backlogs for new applications in every industry, that modern apps have consumed such a significant percentage of the corporate portfolio is nothing short of impressive."
Based on a global survey of nearly 2,600 senior leaders from various industries, company sizes, and roles, F5's report outlines five key findings on the trends shaping the application landscape, "and how organizations around the world are transforming to meet the ever-changing demands of the digital economy."
1. 80% of organizations are executing on digital transformation—with increasing emphasis on accelerating speed to market.
As organizations work to scale their DX efforts via a digital footprint with cloud, automation, and containers, "it is time to manage the application portfolio like the business asset it is."
"Organizations able to harness the application (and API) data and insights generated will be rewarded with significant business value."
2. 87% of organizations are multi-cloud and most still struggle with security.
27% of respondents reported that they will have more than half of their applications in the cloud by the end of 2020.
But despite the crucial importance of applications to business strategy, "organizations are much less confident in their ability to withstand an application-layer attack in the public cloud versus in an on-premises data center."
When F5 asked how organizations decided which cloud is best for their applications, 41% responded that it was on a "case-by-case, per application" basis — an important strategy, given the uniqueness of each application and the purpose it serves for the business.
"It is imperative to have application services that span multiple architectures and multiple infrastructures," outlines the report, "to ensure consistent (and cost-effective) performance, security, and operability across the application portfolio."

3. 73% of organizations are automating network operations to boost efficiency.
Process optimization is a key motivation for DX efforts, which makes it unsurprising that most organizations are automating their network operations. The goal? Consistent automation across key pipeline components: app infrastructure, app services, network, and security.
"Despite the fact that network automation continues to rise, we are still a long way from the continuous deployment model necessary for business to really take advantage of digital transformation and expand beyond optimization of processes to competitive advantage in the marketplace."
Respondents report that the most frequent obstacles to continuous deployment are "a lack of necessary skill sets, challenges integrating toolsets across vendors and devices, and budget for new tools."

4. 69% of organizations are using 10 or more application services.
With the maturation and scaling of cloud-and container-native application architectures, "more organizations are deploying related app services, such as Ingress control and service discovery, both on premises and in the public cloud."
One of the most widely deployed application services are those largely dealing with corporate and per-application security. "For the third year running, respondents told us by a wide margin (over 30 percentage points) that the worst thing they could do is deploy an app without security services," details the report.

5. 63% of organizations still place primary responsibility for app services with IT operations, with more than half moving to DevOps-inspired teams.
"It's also no surprise to find that as organizations transform from single-function to modern ops-oriented team structures," adds the report, "responsibility begins to shift from IT operations and NetOps to SecOps and DevOps."
One reason why? The shift of application services into modern architectures. "DevOps teams are intimately involved with the CI/CD pipeline, which, for cloud- and container-native apps, includes a growing portfolio of application services such as ingress control, service mesh, service discovery, and good old-fashioned load balancing."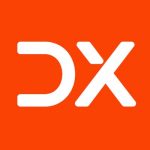 DX Journal covers the impact of digital transformation (DX) initiatives worldwide across multiple industries.
Digitized and digital: Two sides of the digital transformation coin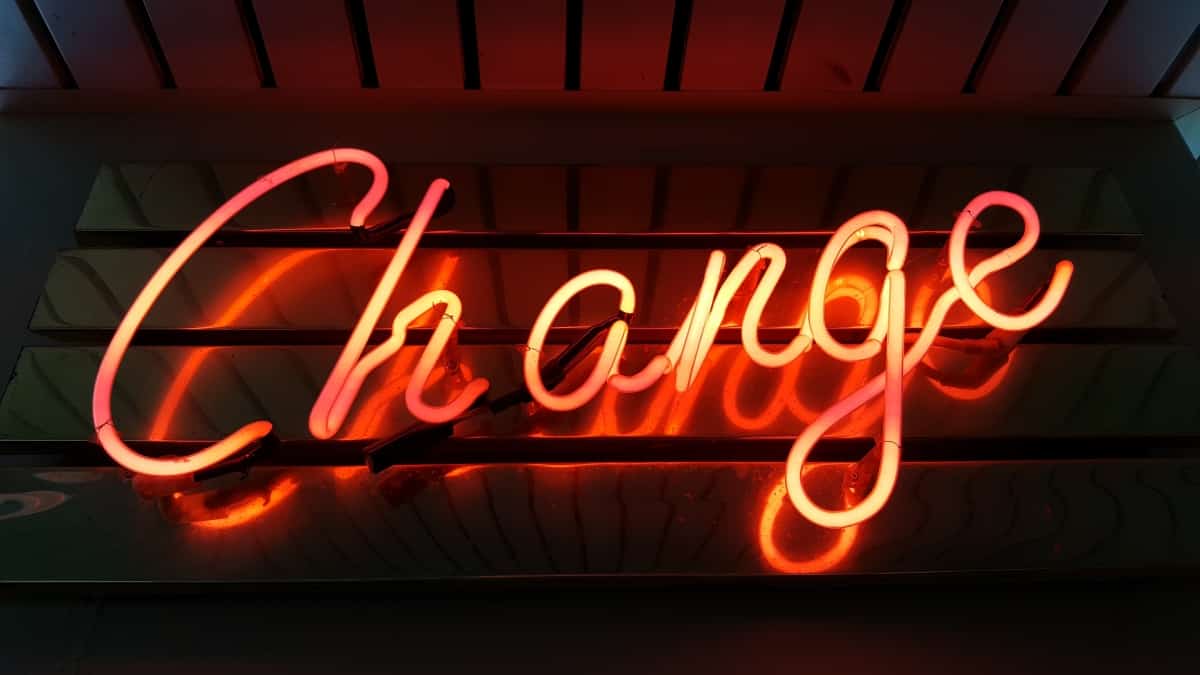 According to a research brief out of MIT, thriving in the digital age means undergoing two distinct transformations: Digitization, i.e. the incorporation of digital technology into core operations like accounting and invoicing, and becoming digital — "developing a digital platform for the company's digital offerings."
While both of these require companies to embrace emerging technologies, these present two distinct challenges, each with a differing set of rules and strategies. As explained by Sara Brown from the MIT Sloan School of Management, "Becoming digitized relies on traditional business methods. Becoming digital requires breaking old rules and embracing new thinking."
Digitization relies on the company's operational backbone, which supports core operations — i.e. how a company delivers goods and services, maintains its books of record, and completes essential back office processes, explains the research brief. Traditionally, base technologies for these were ERPs, CRMs, and core banking engines. Today, though, it's likely software-as-a-service (SaaS).
At the same time, becoming digital means creating a digital platform — "a foundation for a company's digital offerings and their rapid innovation." Creating speed and innovation, "this platform, a combination of different software components that can link with partners and connect with customers, enables a company to quickly develop and add new digital offerings, and targets revenue growth," explains Brown.
When it comes to managing both sides of this digital coin, decision-makers must manage leadership, operational, and cultural differences, Brown says:
Leadership: For digitization, leadership is firmly in place, making clear decisions, outlining processes and standards, and ensuring adoption success.
For a digital platform, however, top-down decision making stands in the way of success. Trusted teams are in the driver's seat, innovating and implementing new ideas. It's up to management to define an overall digital vision.
Operational: "Changes to the operational backbone can be planned and evaluated using traditional methods like metrics and customer satisfaction," writes Brown. On the digital platform side, these methods only result in frustration.
Cultural: Digitization isn't changing the fundamental place of the operational backbone, MIT's research found. A digital platform, however, "means radical changes in how decisions are made and work gets done. This can be uncomfortable for people at every level."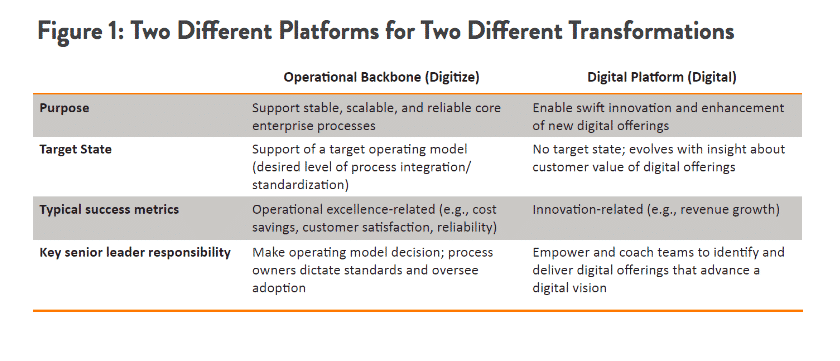 When it comes to actually managing these two different teams, MIT researchers suggest these three actions:
Keep 'em separated: Simultaneous management of digitization and digital means clearly distinguishing their separate responsibilities, says the research brief. Examples of companies that have taken this approach include Schneider Electric, Royal Philips, and Toyota. In another example, one organization's operational backbone was managed by the CIO, with a Chief Digital Officer taking the lead on the digital platform.
Funding should also be separate. As the researchers outline, "People responsible for digitization can better pursue operational excellence when the operational backbone receives consistent investment, year after year, at the enterprise level." Meanwhile, funding for short-term digital innovation "experiments" can be easily upped or decreased, depending on outcomes.
It's important, however, to keep the overall shared vision in mind, explains tech specialist and Tech Wire Asia editor Soumik Roy, for TechHQ. Leaders might feel that separate teams are a waste of resources, he writes, "because ultimately, the business needs its digital initiatives to converge — like its data, analytics, and platforms." But in reality, separate teams can optimize DX efforts, but only if a shared vision of the organization's future is kept top of mind: "Each team, working on their own side of improvements, can make contributions that help move closer to the end state. In practice, this is often more productive as well."
Rule breaking: Inherent in digital innovation is breaking old rules and making new ones, the researchers found — from subverting budgets processes to guarantee resources to bypass CRM approaches, among other challenges.
Rule breaking ends up being manageable because it's relatively contained to a small team that's experimenting, though it's crucial digital teams have sign-off and ongoing support from senior leadership.
New leadership: "Not all people who have successfully led traditional businesses are well-suited to digital business leadership," says the brief. "The idea of breaking rules to identify what works may feel terribly unnerving for some— even when they have been encouraged to experiment."
If someone in a leadership position isn't comfortable with creating new rules, they explain, coaching could be implemented to help guide them in the right direction. Alternatively, there is likely plenty of new talent that is ready to implement a shift.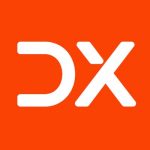 DX Journal covers the impact of digital transformation (DX) initiatives worldwide across multiple industries.