The future of work continues to be rewritten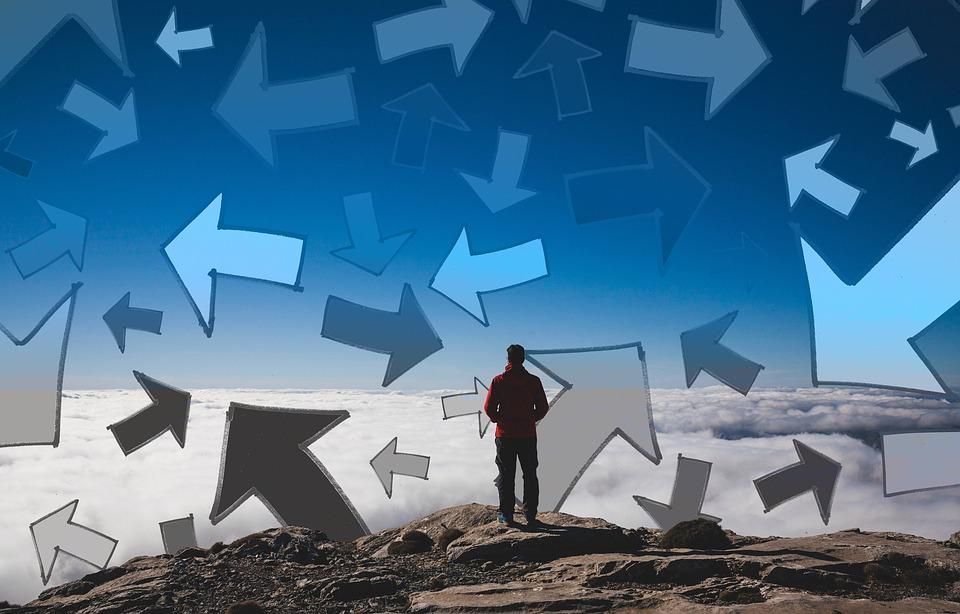 This post references my recent presentation at Startupfest, Montreal. I've been studying the future of work for a number of years and it's now come full circle in an environment and among business leaders who are more accepting of what's in store in the coming decades and what they need to do to survive.
Currently, we live in this world of imbalance. Do you remember when business had a strong influence on how the markets behaved? We've seen this decline over the past few decades and business is being held hostage by their own doing. These corporations built these infrastructures based on markets that were predictable and environments that were relatively stable. The tables have turned and today markets are moving at a speed where business is struggling to keep pace. I've seen firsthand how technology has wielded its way into the marketing and media sector. It changed the way people consumed information, how they interacted with each other and how they bought. At the same time, it has obsoleted the very practices I've known be true.
Look at what's happened in the last year alone: This digital disruption in retail has witnessed at least 21 U.S. retailers filing for bankruptcy protection in 2017 including Toys R Us, The Limited, and Payless. We have seen the demise of Sears in recent months.  The move to digital channels has been steady but incessant. Also, consider the changes within the $7.6 trillion global travel and tourism sector that necessitate continuous iteration of current business models. Because of Airbnb and Uber, which have, respectively, booked on average 100 million room nights per year and 40 million rides per month, pronounced shifts within this industry are happening today. At the heart of all this disruption is the explosion of adoption at the consumer level. The consumer is digital.
The most dangerous phrase … is: "We've always done it this way"
The way it was DONE could no longer be the way it WILL Be.
Consider the time it takes for a new product or technology to reach a significant milestone in user acceptance. It took the landline telephone 75 years to hit 50 million users. It took airplanes 68 years, the automobile, 62 years, and television, 22 years. Today, disruption is the new normal. Look at the impact of technology since the year 2000. YouTube, Facebook and Twitter were able to capture 50 million users in four, three and two years, respectively. These are nothing when compared to Angry Birds, which took a mere 35 days to reach 50 million users.
Creative destruction is moving at an accelerating pace. By leveraging the same systems, the same processes, the same best practices from legacy businesses to the predict market behavior, business will continue to chase the market and miss enormous opportunities.
Imagine a world in which the average company lasted just 12 years on the S&P 500.
A gale force warning to leaders: at the current churn rate, about half of S&P 500 companies will be replaced over the next ten years. The 33-year average tenure of companies on the S&P 500 in 1964 narrowed to 24 years by 2016 and is forecast to shrink to just 12 years by 2027.
Over the past five years alone, the companies that have been displaced from the S&P list include many iconic corporations: Yahoo! Staples, Dun & Bradstreet, Safeway, and Dell.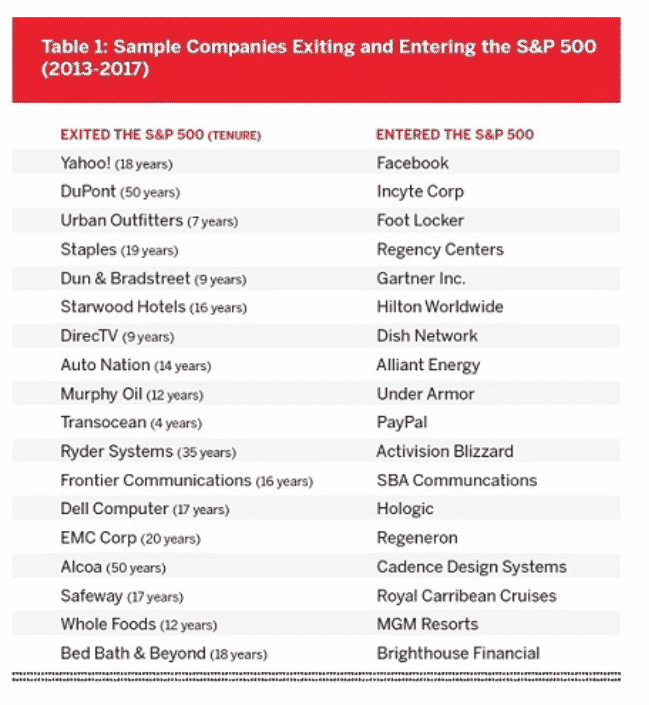 The environment is dictating how businesses organize
We have to consider the trends and what may seem like sustainable developments within the current environment, the interplay of technology and opportunity which will impact the way markets think, the way they behave and what they will expect. Four rising factors that will impact business include:
As Dave Gray, Author of the Connected Company pointed out,
"Business requires dismantling of its precious infrastructure"
New Mindsets: New Organizational Structure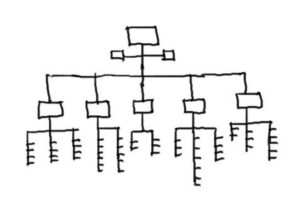 The way business organizes today is through process and hierarchy. There are only a few people at the top. The work is divided and everyone gets their box in which they work. Rules ensure all decisions are run up the flagpole. The industrial revolution created this structure as well as a system of disseminated accountability. It was easy to hide behind your job description and claim, "It's not my responsibility". The division of work created these silos that stifled information sharing and ultimately, the speed of decisions.
Business 3.o must be:
Make no mistake – companies will be judged by their customers, their employees, their partners and their investors. How business innovates around these constituencies will determine their longevity.
Enter "Holacracy"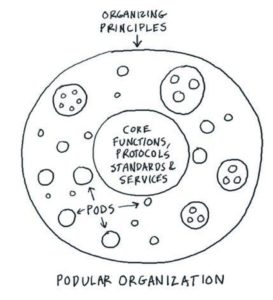 What has been around for decades but hasn't been as pervasive is this notion of self-management or HOLACRACY. This was developed through an agile methodology, which advocated the workflow. This allowed engineers to develop ideas without managerial direction. This "Fractal System is a complex, non-linear, and interactive system" and adapts readily to a changing environment. These systems are characterized by the potential for self-management especially in environments where balance does not exist.
So while the core functions are contained at the center of this org structure, including the policies and standards of the organization, the outer layer contains these pods of excellence, which allow for rapid experimentation, more fluid collaboration and where the members have direct accountabilities to the work unit. The individuals within these independent units are empowered to test, build, deploy, measure and iterate much more quickly than if they worked within today's hierarchical structure.
Business Must Design for Ambiguity
…where complexity and uncertainty are the rules.  Three strategies that respond to this environment include:
The Perpetual Learning Organization – Digital business requires companies to act and respond faster than they ever have before.  While modifying the current communication and decision making structures will enable this, the widening business-to-market gap will mean closing the skills and knowledge gap between employees and a marketplace facing continuous change. This requires organizations to embed learning management systems to bring employees up to speed on market trends, to train and re-skill them on new technology, to encourage participation in new product development, plus modify job roles so they evolve with the new technology.  This will create an expectation of life-long learning within the culture.
Design Thinking – This is a strategic practice that radically changes the mindset of an organization from "static to fluid." At the heart of this approach is to solve problems that are human-centered. In addition, collaboration is required cross-functionally to determine the impacts on all parts of the organization.  Rigorous data collection is required at all stages to ensure thorough identification of impacts to workflow and functional requirements. The focused group is created to speed up the process of innovation, get the required feedback and make autonomous decisions.  This method will discover redundancies in the current systems, but will also allow strengthening collaboration as employees within these groups will be much more energized to collaborate and own their solutions.  Projects will be able to go into production much faster as long as there is accountability and validation at each stage. This methodology fits squarely into the holocratic organizational strategy that ensures functional participation and empowers accountable experimentation and deployment.
Privacy by Design –  Data will drive everything in this century. Slowly boundaries are being severed between countries and organizations to contextualize information for the purpose of gaining increasing insight. What is also clear is the rise of the General Data and Protection Regulation (GDPR) that is telling organizations to slow down and put into place, standards and policy for the responsible collection, use and aggregation of information. Privacy by Design was developed by Dr. Ann Cavoukian, a 3-term Privacy Commissioner in Ontario. In the 1990's, Cavoukian conceived of this idea to address the growing "systemic effects" as communication and information technologies integrated within increasingly networked data systems. When companies in the future are faced with petabytes of data being streamed from multiple feeds, there will be a mandate to explain model outputs. As well, functionally embedding privacy that is fair and moral into each layer of our systems will be required. Defining "fair" and "moral" needs to be functionally explicit. Continuous audits for fairness within systems and practices will also be required. The patterns that algorithms will detect will create opportunistic tendencies. This quote from an executive at Salesforce at a recent conference summed up nicely how business should respond: "Just because you can, doesn't mean you should". As we marshall into more disruptive technology using data, business will need to understand the long-term implications for the society at large.
This is the future of the "long-lived" company:
Connected companies learn and move faster, seize opportunities and link to a network of possibilities to spread their influence. ~Dave Gray
The future of work means destruction of silos. The panacea is a more fluid organization where decisions are made at the edges, where the business is in sync with its market, and where business perpetuates a value system that keeps it humming nicely.
Please reference the presentation here.
This post originally appeared on Forbes.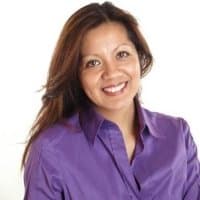 Hessie Jones is the Founder of ArCompany advocating AI readiness, education and the ethical distribution of AI. She is also Director for the International Council, Global Privacy and Security by Design.  As a seasoned digital strategist, author, tech geek and data junkie, she has spent the last 18 years on the internet at Yahoo!, Aegis Media, CIBC, and Citi, as well as tech startups including Cerebri, OverlayTV and Jugnoo. Hessie saw things change rapidly when search and social started to change the game for advertising and decided to figure out the way new market dynamics would change corporate environments forever: in process, in culture and in mindset. She launched her own business, ArCompany in social intelligence, and now, AI readiness. Through the weekly think tank discussions her team curated, she surfaced the generational divide in this changing technology landscape across a multitude of topics. Hessie is also a regular contributor to Towards Data Science on Medium and Cognitive World publications.
This article solely represents my views and in no way reflects those of DXJournal. Please feel free to contact me [email protected]
Collision returns to Toronto with more than 35,000 planned attendees
Nicknamed 'The Olympics of Tech," Collision 2022 is back live after two years.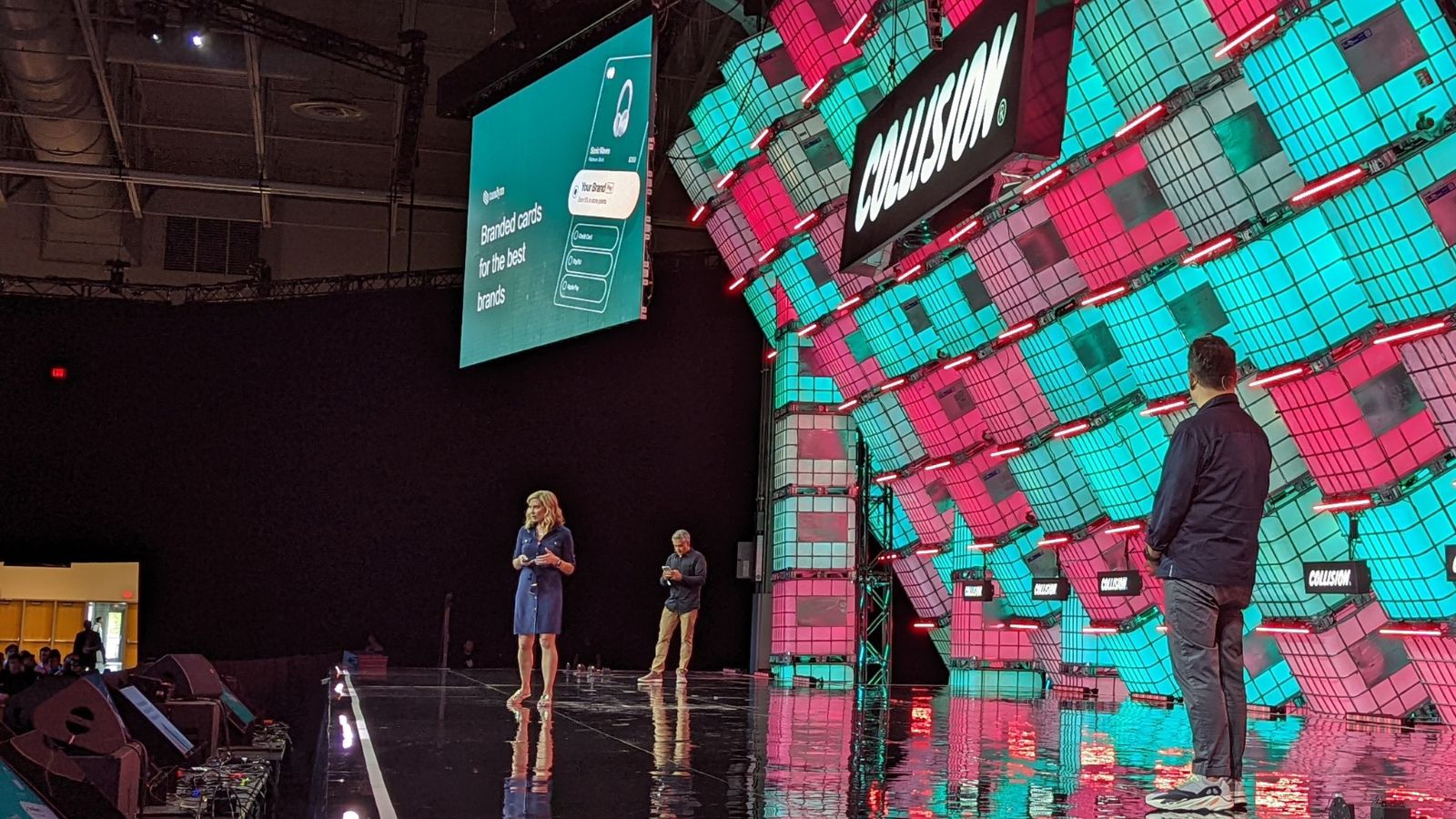 It's been called "The Olympics of Tech."
More than 35,000 attendees, 1,250+ startups, and 800+ investors are converging on Toronto for a now-sold-out Collision 2022 — back live for the first time in two years. 
North America's fastest-growing tech conference takes place June 20-23 at Toronto's Enercare Centre. It is part of a series of technology conferences that include Web Summit in Europe and RISE in Hong Kong.
Welcoming attendees back after the 2020 and 2021 virtual editions of the conference, Paddy Cosgrave, founder and CEO of Collision & Web Summit said, "I just can't tell you how excited I am to be back," before introducing Toronto mayor John Tory.
"The numbers of people that come to this conference demonstrate the eagerness that everyone has to be together after a long pandemic," said Tory. "It speaks to the impact of Collision itself, that so many people are here."
"You come because you think it matters," he continued. "And we have to make it matter. We have to make it make a difference — not just with respect to technology."
Tory then outlined why Collision is right at home in the city of Toronto: "This is one of the fast-growing tech conferences in the world, for a reason, and there is a reason that Toronto is hosting it."
"If you'll forgive me a moment of truthful immodesty, we have cemented ourselves as a global hub for technology and innovation," said Tory, before welcoming attendees to explore the city and see what it can do for their businesses.
"You can be part of this Toronto success story."
Collision kick-off
Led by co-hosts Sunil Sharma (Managing Director of Techstars Toronto) and Casey Lau, opening night featured an impressive lineup of speakers from a range of sectors. Guests included: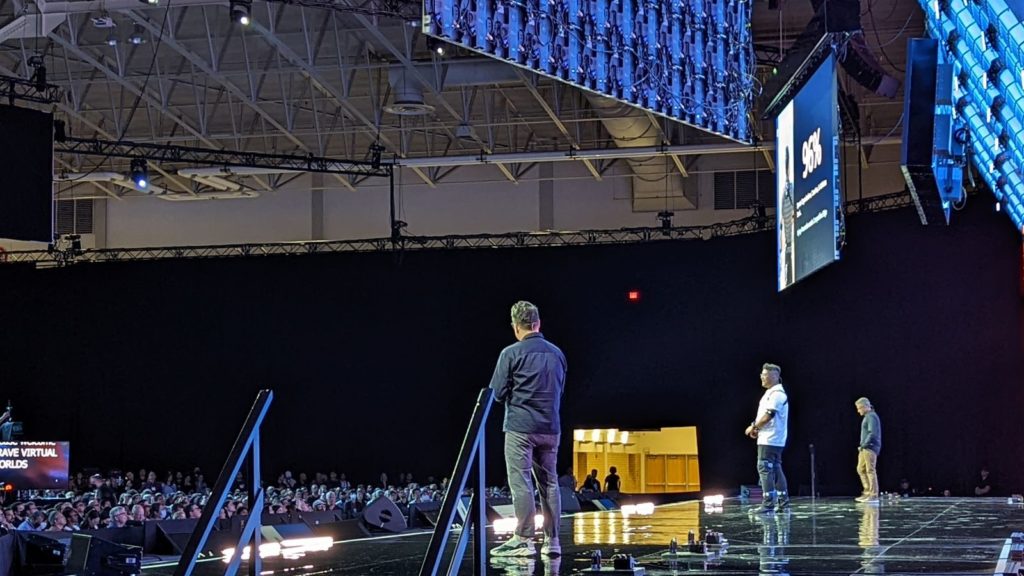 To warm up the audience, however, a series of breakout startups presented their pitches, as a preview of what's in store for attendees this week. Eight startups, three of which are Indigenous-owned (see asterisks), came to the stage. Startups featured were:
Collision and the state of the world
Collision is coming back at an interesting, particularly volatile time for the global economy and tech market. Inflation has skyrocketed, and the costs for everything from basic groceries to buying a car or home has led to a tremendous feeling of uncertainty.
For starters, recent weeks have seen the cryptocurrency market crumble, with even long-term investors starting to think of exiting the space. CNBC recently reported that the price of bitcoin fell more than 9% in 24 hours to $18,642.22, as of about 2 p.m. ET on Saturday, June 18.
Venture Capitalists have been pouring money into startups throughout the pandemic, at what we can now call an unsustainable level. The result? Overvaluation — a big risk to employees, as one CEO wrote for Forbes.
Ultimately, there is an air of optimism coming from Collision, where an enthusiastic and packed crowd were eager to kick off the event.
Agenda
Attendees will be able to choose from an absolutely massive selection of sessions, across several tracks and curated lists of sessions.
With the aforementioned crypto crash at the top of many minds, the crypto track, featuring sessions like Mass Adoption: Crypto's next challenge and How to regulate cryptocurrencies, is sure to be popular.
Those interested in startups can look forward to sessions like How Calgary is winning the global talent competition, How to recession-proof your startup, and 3 big mistakes founders make when building early-stage tech teams, among others.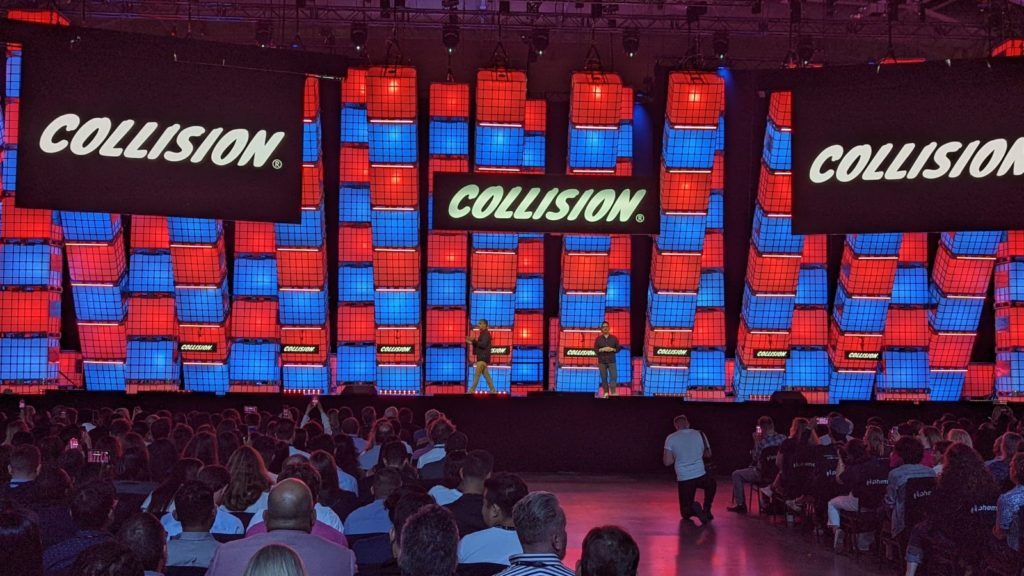 Want to follow along with all the action from outside the sold-out event? Follow Collision on Twitter, Facebook, LinkedIn, Instagram, and YouTube. Look for the official hashtag, #CollisionConf.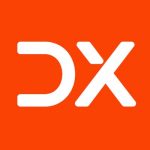 DX Journal covers the impact of digital transformation (DX) initiatives worldwide across multiple industries.
The importance of data access for digital initiatives
A new report from MuleSoft found that just 37% of organizations have the skills and technology to keep up with digital projects.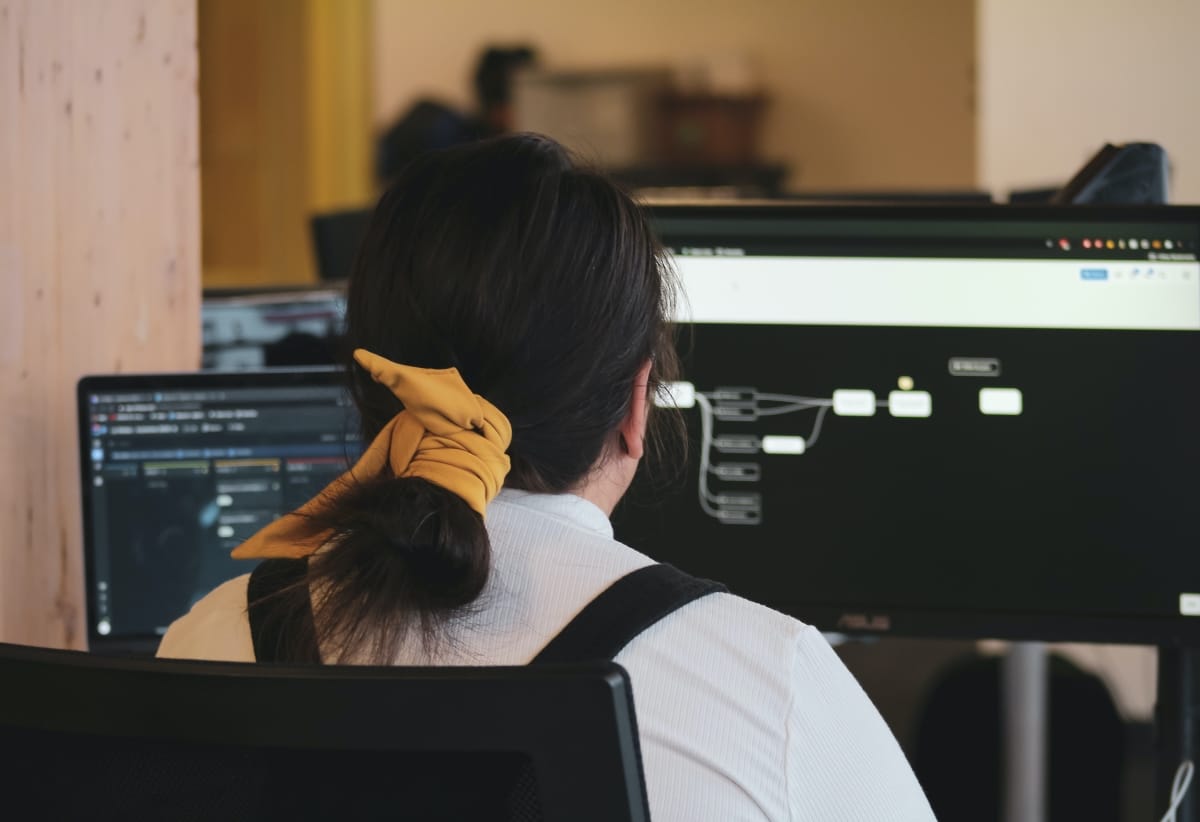 In a global survey of over 1,700 line of business employees in organizations with at least 250 employees, MuleSoft found that just 37% of organizations have the skills and technology to keep up with digital projects.
The resulting report — The State of Business and IT Innovation — reveals four key ideas that IT leaders need to know in order to drive digital innovation forward.
The @MuleSoft 2020 global survey of 1,739 line-of-business (LoB) employees in organizations with at least 250 employees revealed only 37% of companies have the skills and technology to keep pace with digital projects during the COVID-19 pandemic. https://t.co/yZBlJsdc08 pic.twitter.com/OM54WZ6QqA

— Vala Afshar (@ValaAfshar) December 7, 2020
These four key findings are:
Collaboration is key 

68% of respondents believe IT and LoB users should jointly drive digital innovation.
Keep up the pace 

51% expressed frustration with the speed at which IT can deliver projects.
Integration challenge

37% cite security and compliance as the biggest challenge to delivering new digital services, followed by integration (i.e. connecting systems, data, and apps) at 37%.
Data access

80% say that in order to deliver on project goals faster, employees need easy access to data and IT capabilities.  
"This research shows data is one of the most critical assets that businesses need to move fast and thrive into the future," said MuleSoft CEO Brent Hayward. 
"Organizations need to empower every employee to unlock and integrate data — no matter where it resides — to deliver critical, time-sensitive projects and innovation at scale, while making products and services more connected than ever."
Want to read through the whole report? Download it from MuleSoft.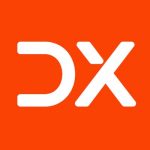 DX Journal covers the impact of digital transformation (DX) initiatives worldwide across multiple industries.
Where is the financial value in AI? Employing multiple human-machine learning approaches, say experts
According to a new study, only 10% of organizations are achieving significant financial benefits with AI.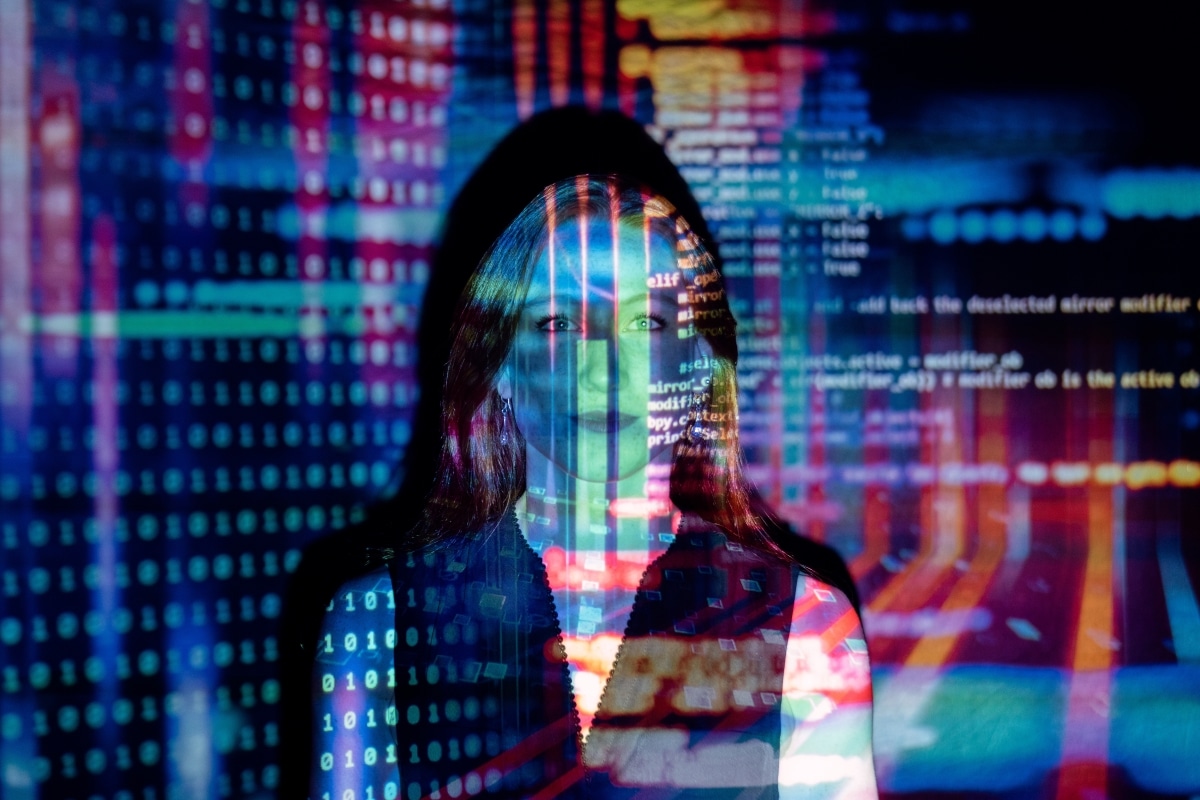 AI is everywhere these days — especially as we work to fight the spread of COVID-19. 
Even in the "before times," AI was a hot topic that always found itself in the center of most digital transformation conversations. A new study from MIT Sloan Management Review, BCG GAMMA, and BCG Henderson Institute, however, prompts a crucial question:
Are You Making the Most of Your Relationship with AI?
Finding value
Despite the proliferation of the technology and increased investment, according to the report, just 10% of organizations are achieving significant financial benefits with AI. The secret ingredient in these success stories? "Multiple types of interaction and feedback between humans and AI," which translated into a six-times better chance of amplifying the organization's success with AI.
"The single most critical driver of value from AI is not algorithms, nor technology — it is the human in the equation," affirms report co-author Shervin Khodabandeh.
View this post on Instagram
From a survey of over 3,000 managers from 29 industries based in 112 countries — plus in-depth interviews with experts — the report outlined three investments organizations can make to maximize value:
The likelihood of achieving benefits increases by 19% with investment in AI infrastructure, talent, and strategy.

Scalability. When organizations think beyond automation as a use case, the likelihood of financial benefit increases by 18%.

"Achieving organizational learning with AI (drawing on multiple interaction modes between humans and machines) and building feedback loops between human and AI increases that likelihood by another 34%."
According to report co-author Sam Ransbotham, at the core of successfully creating value from AI is continuous learning between human and machine:
"Isolated AI applications can be powerful. But we find that organizations leading with AI haven't changed processes to use AI. Instead, they've learned with AI how to change processes. The key isn't teaching the machines. Or even learning from the machines. The key is learning with the machines — systematically and continuously." 
Continued growth
While just 1 in 10 organizations finds financial benefits with AI, 70% of respondents understand how it can generate value — up from 57% in 2017.
BCG research finds that only 10% of companies report financial benefits from implementing AI. Companies that find success do so by thinking of AI as an integral, strategic component of their business and engaging in four key categories of activities: https://t.co/QTO68XLya2 pic.twitter.com/RZUJRCdlL6

— Boston Consulting Group (@BCG) October 24, 2020
Additionally, 59% of respondents have an AI strategy, compared to 39% in 2017, the survey found. Finally, 57% of respondents say their organizations are "piloting or deploying" AI — not a huge increase from 2017 (46%). 
One of the biggest takeaways? According to co-author David Kiron, "companies need to calibrate their investments in technology, people, and learning processes."
"Financial investments in technology and people are important, but investing social capital in learning is critical to creating significant value with AI."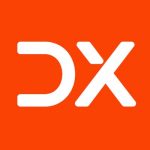 DX Journal covers the impact of digital transformation (DX) initiatives worldwide across multiple industries.