Canadians up in arms: Privacy without consent and the dangerous precedent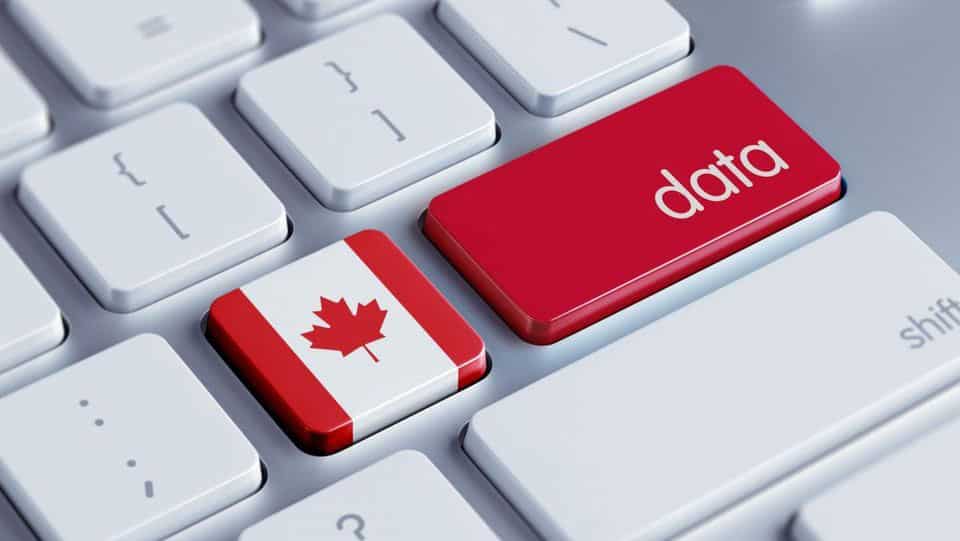 It's the news that has taken Canada by storm of late, on Twitter, in the headlines, and in today's parliamentary debate: Statistics Canada, Canada's agency which issues statistical research on the state of Canada, its population, the economy and culture, unwittingly walked into the spotlight when Global News revealed the agency had asked TransUnion, a credit bureau that amasses credit information for many financial institutions to provide financial transactions and credit histories on approximately 500,000 Canadians, without their individual prior consent. The Liberal government has endorsed this move.
During the parliamentary debate, Conservative opposition Gérard Deltell declared,
If the state has no business in people's bedrooms, the state has no business in their bank accounts either. There is no place for this kind of intrusion in Canada. Why are the Liberals defending the [Statistics Canada] indefensible? 
The data being demanded, according to Global News, consists of private information including name, address, date of birth, SIN, account balances, debit and credit transactions, mortgage payments, e-transfers, overdue amounts, and biggest debts on 15 years worth of data. Equifax, the other credit reporting agency that supports financial institutions in Canada has not been asked to provide data.
Francois-Philippe Champagne, Minister of Infrastructure and Communities was vague in his response. While he affirms StatsCanada's upstanding practices in anonymizing and protecting personal data, he also admitted proper consent was not received,
StatsCan is going above the law and is asking banks to notify clients of this use. Stats Canada is on their side… We know data is a good place to start to make policy decisions in this country, and we will treat the information in accordance with the law. They can trust Statistics Canada to do the right thing.
Statistics Canada and the Liberal government failed to disclose the explicit use of this information, however,
By law, the agency can ask for any information it wants from any source.
I posed this question to former 3-term Privacy Commissioner, Ann Cavoukian, who currently leads the Privacy by Design Practice at Ryerson University, Toronto:
What's troubling is that while the opposition cried foul, lashing out accusations of authoritarianism and surveillance, the latter outcome is not implausible.
According to Personal Information Protection and Electronic Documents Act (PIPEDA) Guidelines to Obtain Meaningful Consent, these are the main exceptions
if the collection and use are clearly in the interests of the individual and consent cannot be obtained in a timely manner;
if the collection and use with consent would compromise the availability or the accuracy of the information and the collection is reasonable for purposes related to investigating a breach of an agreement or a contravention of the laws of Canada or a province;
if disclosure is required to comply with a subpoena, warrant, court order, or rules of the court relating to the production of records;
if the disclosure is made to another organization and is reasonable for the purposes of investigating a breach of an agreement or a contravention of the laws of Canada or a province that has been, is being or is about to be committed and it is reasonable to expect that disclosure with the knowledge or consent of the individual would compromise the investigation;
if the disclosure is made to another organization and is reasonable for the purposes of detecting or suppressing fraud or of preventing fraud that is likely to be committed and it is reasonable to expect that the disclosure with the knowledge or consent of the individual would compromise the ability to prevent, detect or suppress the fraud;
if required by law.
For Statistics Canada, its broad legal reach is enough for the agency to circumvent explicit disclosure of data use and permission. This alone sets a dangerous precedent that wrestles with current European GDPR mandates, which will be referenced in the updated PIPEDA Act, at a time yet to be determined.
However, this privilege will not make StatsCanada immune to data breaches, but in fact, will make it a stronger target for data hackers. According to the Breach Level Index, since 2013 there have been 13+ billion records lost or stolen, with an average of 6.3+ million lost on a daily basis. The increasing centralization of data makes this more likely. For Statistics Canada, which has been collecting tax filings, census data, location, household, demographic, usage, health and economic data, it is increasingly amassing its data online. According to National Newswatch, the dwindling survey completions and costly census programs have necessitated a move to compile information from other organizations such as financial institutions, which come at more reasonable costs and better data quality.
If this is the catalyst to aggregate compiled information, with the goal of record linking, it will unearth significant privacy alarms in the process. For StatsCanada, which has received significant government support because of the critical information it lends to policy decisions, there are looming dangers of being the purveyor of every Canadian's private information, beyond data breach vulnerabilities.
Anonymized Data Doesn't Mean Anonymous Forever
I spoke to Alejandro Saucedo, the Chief Scientist at The Institute for Ethical AI & Machine Learning, a UK-based research center that develops industry standards and frameworks for responsible machine learning development and asked him to weigh in on this issue:
Canadians are rightly worried. It concerns me that StatsCanada is suggesting that just discarding names and addresses would be enough to anonymize the data. Not to point out the obvious, but data re-identification is actually a big problem. There have been countless cases where anonymized datasets have been reverse engineered, let alone datasets as rich as this one. 
Re-identification is used to reverse-engineer the anonymity data state and uses alternative data sources to link information to identity. Using publicly available data, easily found in today's BigData environment, coupled with the speed of advanced algorithms, Saucedo points to successful attempts of re-identification: reverse engineering credit card data, or when this engineer was able to create a complete NYC taxis data dump of 173 million trips and fare logs by decoding the cryptographically secure hashing function that anonymized the medallion and taxi number.
Ethical hacks are not new to banking or any company that collects and manages significant data volumes. These are intentional hacks propagated internally and intentionally by corporations against their existing infrastructure to ensure mitigation of vulnerabilities on-premise and online. This practice ensures the organization is up to par with the latest methods for encryption and security as well as current breach mechanisms. As Saucedo points out:
Even if StatsCanada didn't get access to people's names (e.g. requested the data previously aggregated), it concerns me that there is no mention of more advanced methods for anonymization. Differential Privacy, for example, is a technique that adds statistical noise to the entire dataset, protecting users whilst still allowing for high-level analysis. Some tech companies have been exploring different techniques to improve privacy – governments should have a much more active role in this space.
Both Apple and Uber are incorporating Differential Privacy. The goal is to mine and analyze usage patterns without compromising individual privacy. Since the behavioral patterns are more meaningful to the analysis, a "mathematical noise" is added to conceal identity. This is important as more data is collected to establish these patterns. This is not a perfect methodology but for Apple and Uber, they are making momentous strides in ensuring individual privacy is the backbone of their data collection practices
Legislation Needs to be Synchronous with Technology
GDPR is nascent. Its laws will evolve as technology surfaces other invasive harms. Government is lagging behind technology. Any legislation that does not enforce fines for significant breaches in the case of Google Plus, Facebook or Equifax will certainly ensure business and government maintain the status quo.
Challenges of communicating the new order of data ownership will continue to be an uphill battle in the foreseeable future. Systems, standards and significant investment into transforming policy and structure will take time. For Statistics Canada and the Canadian government, creating frameworks that give individuals unequivocal control of their data require education, training, and widespread awareness. Saucedo concedes,
 A lot of great thinkers are pushing for this, but for this to work we need the legal and technological infrastructure to support it. Given the conflict of interest that the private sector often may face in this area, this is something that the public sector will have to push. I do have to give huge credit to the European Union for taking the first step with GDPR – although far from perfect, it is still a step in the right direction for privacy protection.
 (Update) As of Friday, November 1, 2018, this
Petition
 E-192 (Privacy and Data Protection) was put forward to the House of Commons calling for the revocation of this initiative. 21,000 signatures have been collected to date. Canadians interested in
adding their names to this petition
can do so.
Petition to the House of Commons

Whereas:

The government plans to allow Statistics Canada to gather transactional level personal banking information of 500,000 Canadians without their knowledge or consent;
Canadians' personal financial and banking information belongs to them, not to the government;
Canadians have a right to privacy and to know and consent to when their financial and banking information is being accessed and for what purpose;
Media reports highlight that this banking information is being collected for the purposes of developing "a new institutional personal information bank"; and
This is a gross intrusion into Canadians' personal and private lives.
We, the undersigned, Citizens and Residents of Canada, call upon the Government of Canada to immediately cancel this initiative which amounts of a gross invasion of privacy and ensure such requests for personal data never happen again.
This post first appeared on Forbes.
Hessie Jones is the Founder of ArCompany advocating AI readiness, education and the ethical distribution of AI. She is also Director for the International Council, Global Privacy and Security by Design.  As a seasoned digital strategist, author, tech geek and data junkie, she has spent the last 18 years on the internet at Yahoo!, Aegis Media, CIBC, and Citi, as well as tech startups including Cerebri, OverlayTV and Jugnoo. Hessie saw things change rapidly when search and social started to change the game for advertising and decided to figure out the way new market dynamics would change corporate environments forever: in process, in culture and in mindset. She launched her own business, ArCompany in social intelligence, and now, AI readiness. Through the weekly think tank discussions her team curated, she surfaced the generational divide in this changing technology landscape across a multitude of topics. Hessie is also a regular contributor to Towards Data Science on Medium and Cognitive World publications.
This article solely represents my views and in no way reflects those of DXJournal. Please feel free to contact me h.jones@arcompany.co
IoT + Data Analytics = Store Operations Intelligence
How many times have you visited a grocery store the day before a snowstorm or other major weather event only to find the bread and milk aisles wiped clean? What might be a disappointment for you is also a missed opportunity for grocery stores, an industry with an already razor-thin 2% margin.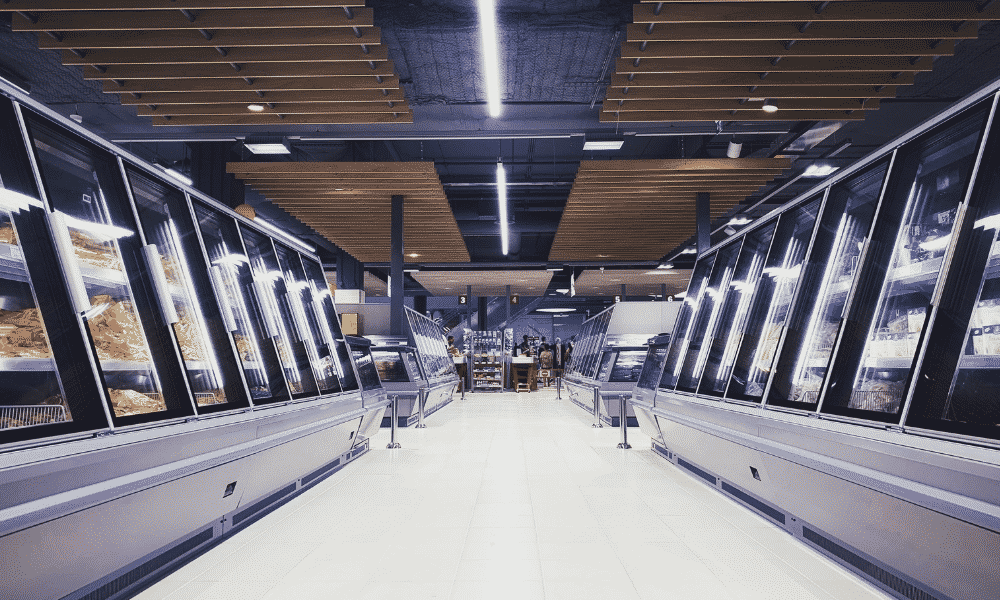 How many times have you visited a grocery store the day before a snowstorm or other major weather event only to find the bread and milk aisles wiped clean? What might be a disappointment for you is also a missed opportunity for grocery stores, an industry with an already razor-thin 2% margin.
Hungry for efficiencies
Inventory management, especially for perishables, is a delicate dance. Too little of it and grocers have lost a revenue opportunity every time a customer leaves empty-handed. Too much of it and grocers lose revenue again, this time from spoilage or having to slash prices to clear shelves. Spoilage is a significant problem — grocery retailers lose an astounding $70 million annually because of food simply going bad. 
Market economics further muddies the picture. A whopping 82% of grocery companies are increasing their stock of fresh foods in response to customer demand so there's simply more perishables to manage — and therefore more at stake.
To ensure not too much capital is tied up in unsold goods, grocery stores forecast demand and supply based on a variety of conditions, including weather, time of year, and even weekly foot traffic. But as Cognizant as observed, a whole host of additional factors affecting inventory management can drain grocery store revenues.
[Download]: Real Estate Manager Goes Digital
Smart systems
One of Cognizant's clients, a major supermarket chain, found that working with older equipment also challenged inventory management. 
Internet of Things (IoT)-embedded sensors track ambient temperature, temperature of the food, humidity and even electric current flowing into refrigerators to keep a pulse on perishables. But this leads to grocery stores drowning in data. The sensors cry wolf too often forcing the retailer to waste expensive technician time on every perceived crisis. Such waste happens because too often, sensors do not accurately reflect the whole story. 
Cognizant has shown that data alone is not enough, strategic reading of the data tea leaves also matters in increasing efficiencies. Using the IoT sensors, Cognizant helped the grocery retailer monitor inventory in real time — the pressure on sensitized shelves changes when inventory counts drop — and restock accordingly. Even better, Cognizant's solution analyzed the data feed in real time, at the edge. Algorithms accounted for many variables including work load, cost of energy at different times of the day, whether the door was open or closed, to recommend intelligent solutions. 
Using edge data analytics and IoT sensors, grocery stores can automate many fixes, proactive reorder inventory and even automatically churn out work orders for technicians only as and when needed.
When inventory management is a delicate and challenging operation, grocery retailers need to be strategic about how they invest precious resources. IoT + edge analytics is a game-changer. It gives retailers the intelligence they need to deploy resources effectively and proactively so they can better cater to demand and cut waste. 
IoT-driven asset management and data analytics will be key to success in the grocery industry. Climate change has increased the clamor for sustainability and less food waste. The timing for smart solutions could not be better.
Read more about Cognizant's IoT refrigeration solution here.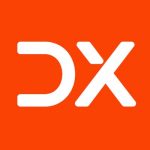 DX Journal covers the impact of digital transformation (DX) initiatives worldwide across multiple industries.
IoT + Big Data = Facilities Management Intelligence
In the equation IoT + X = Operations Intelligence, what role does big data play in facilities management?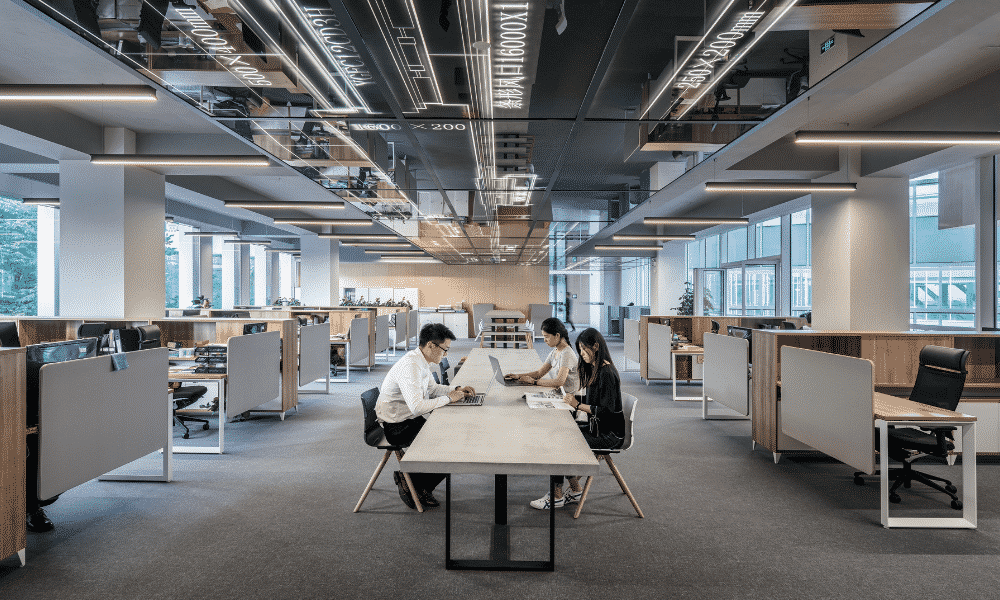 The way we work today has changed. The workforce is becoming mobile and companies rent temporary space depending on needs.
At the same time, facilities management professionals have a number of mandates, says Nancy Berce, chief information officer at Johnson Controls. They need to control costs while still delivering personalized experiences. They need to regulate access so only authorized personnel can enter key areas of buildings. They need to conform to wider regulations imposed by the pressing concerns of climate change.
[Download]: Real Estate Manager Goes Digital
The Internet of Things (IoT) helps deliver such efficiencies by helping facilities management professionals harvest and analyze big data — smarter and at scale.
The parallel evolution of big data and IoT
Facilities management professionals have monitored heating and cooling systems and fire and security systems for decades. But IoT has delivered a fundamental shift in how that monitoring occurs. IoT-embedded devices can relay health of the equipment in real time and the big data from such equipment help professionals manage facilities on a much more granular level.
No more blindly replacing all the light bulbs every six months. A digital-enabled platform can alert professionals to systems that are in danger of failing so the appropriate actions kick into action only as and when needed — with minimum cost to the facility and minimum disruption to the worker. "We now have a level of intelligence and insight from smart algorithms where we can be proactive about preventative maintenance and predict efficiency opportunities a lot sooner," Berce says. 
How to leverage big data and IoT
Johnson Controls' Bee'ah green building project, illustrates just how smart IoT-driven buildings can drive efficiencies at scale to deliver a nearly fully automated workplace of the future, with temperature and lighting controls just a few of the parameters that adjust depending on workforce distribution. 
IoT increases the number of data sets that facilities can play with and allows them to pinpoint trouble before it brings down the entire system. How does one leverage the benefits of big data and IoT to deliver intelligence?
Case Study: Advancing Smart Manufacturing Operations Value with Industry 4.0 Platform
First, connecting all the big data points together is key to see the larger picture, Berce says. Companies might already have the information they need for smarter operations, but they might be in silos. IoT data related to security, for example, can be connected to an active employee directory, to automate entry to more sensitive areas of buildings (think operating rooms in hospitals). Companies can even marry IoT systems with external weather data to manage their cooling systems.
Second, understand the insights you are looking for and use IoT accordingly, Berce says.
Third, retrofit legacy systems with IoT devices as needed. 
Finally, make the data analysis easy to visualize, advises Berce. A digital platform where professionals can easily detect anomalies makes it better to find the needle in the haystack and act on the intelligence that big data and IoT are delivering. 
IoT and big data allow professionals to do all things at once — to both zoom in and zoom out as needed. Such flexibility allows facilities management to meet the growing demands for efficiency while customizing personalized experiences for each and every worker.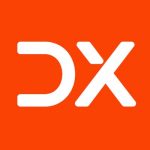 DX Journal covers the impact of digital transformation (DX) initiatives worldwide across multiple industries.
IoT + Smart Edge Computing = Operations Intelligence
In the equation IoT + X = Operations Intelligence, what role does smart edge computing play?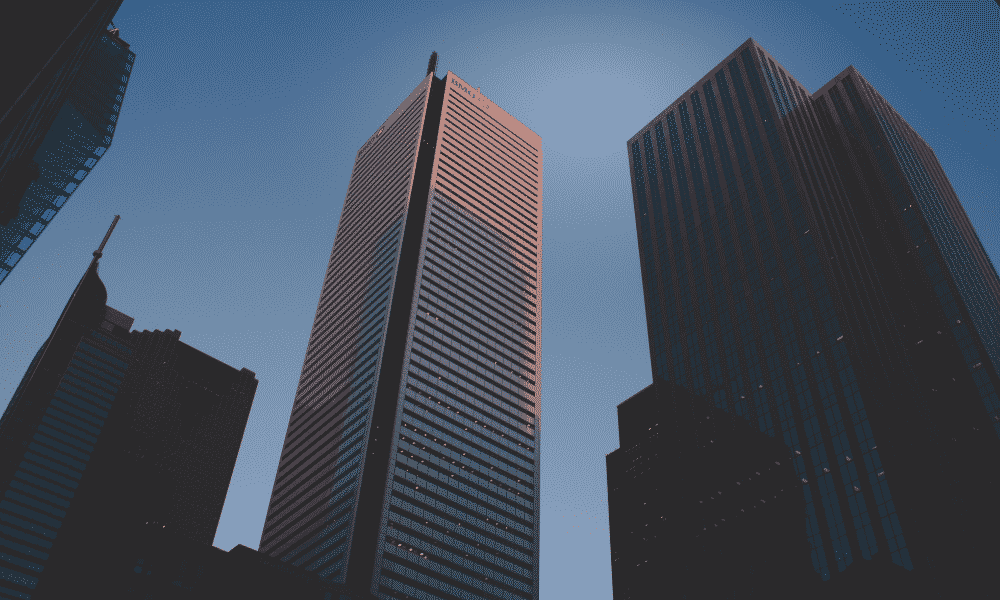 You don't always need a sledgehammer to crack a nut.
The general premise driving the use of the Internet of Things (IoT) and data analytics to deliver intelligence is that the end actions usually have to be executed through some kind of blanket (often human) intervention. The shaky fallacy at the core of this idea is that it takes a sledgehammer to a nut in that even small adjustments to operating conditions requires a large investment of resources. Smart edge computing addresses this challenge and applies a solution that is more proportional to the size of the problem.
[Download]: Real Estate Manager Goes Digital
Whether it's a thermostat or a light switch or a card reader, most edge devices that control today's commercial facilities are passive and wired devices, says Datta Godbole, the chief technology officer for Honeywell Building Technologies. Smart edge computing introduces a more efficient way of corralling the power of IoT to deliver operations intelligence. Smart edge devices can act on intelligence on the frontlines and save the heavy-duty computing for the cloud.
Smart edge computing helps companies, including facility management organizations, distribute computing needs more efficiently: you execute the small changes at the edge and save the heavy lifting for the cloud. "Time critical decisions are executed quickly without going to the cloud, while cloud computing is great for analyzing long-term trends through AI algorithms," Godbole says.
Decisions at the edge
It is this "quickly" factor, the latency that is saved, that makes smart edge computing so valuable as part of the equation IoT + smart edge computing = operations intelligence.
Imagine a commercial building packed with fire and smoke detectors. Facilities management needs to maintain and periodically inspect these devices, which involves days of intensive work. What if instead the smoke detector could signal when it's ready for maintenance – much like your car does? "In the future, all equipment in the building will be smart and can diagnose themselves and ask for help," Godbole says.
The IoT part of the equation comes from the many sensors measuring a variety of parameters including temperature, humidity, light, foot traffic, occupancy and more. The introduction of IoT expands the working data set so management can more finely calibrate the final experience. "If we have IoT sensors that blanket a whole building, that conduct micro-measurements of every part of the building, we get a much truer picture of what's happening in the building and you can control air conditioning or heating accordingly," Godbole says.
Case Study: Advancing Smart Manufacturing Operations Value with Industry 4.0 Platform
In a sense, IoT allows for both personalized comfort and efficiencies at scale. When an employee swipes her card and enters her workspace, what if IoT-embedded edge devices automatically gave her what she was looking for: a slightly warmer conference room, lighting that adjusted depending on where she was working and her favorite snacks lined up in the kitchen?
Foot traffic sensors and occupancy patterns in the long term can dictate heating and cooling requirements so management can optimize these over time.
The use of IoT in conjunction with smart edge computing will lead to a more efficient allocation of computing resources and better and faster decision-making. No longer do you need a sledgehammer for every problem, a fine scalpel will work even better.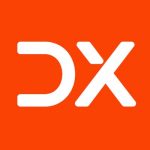 DX Journal covers the impact of digital transformation (DX) initiatives worldwide across multiple industries.