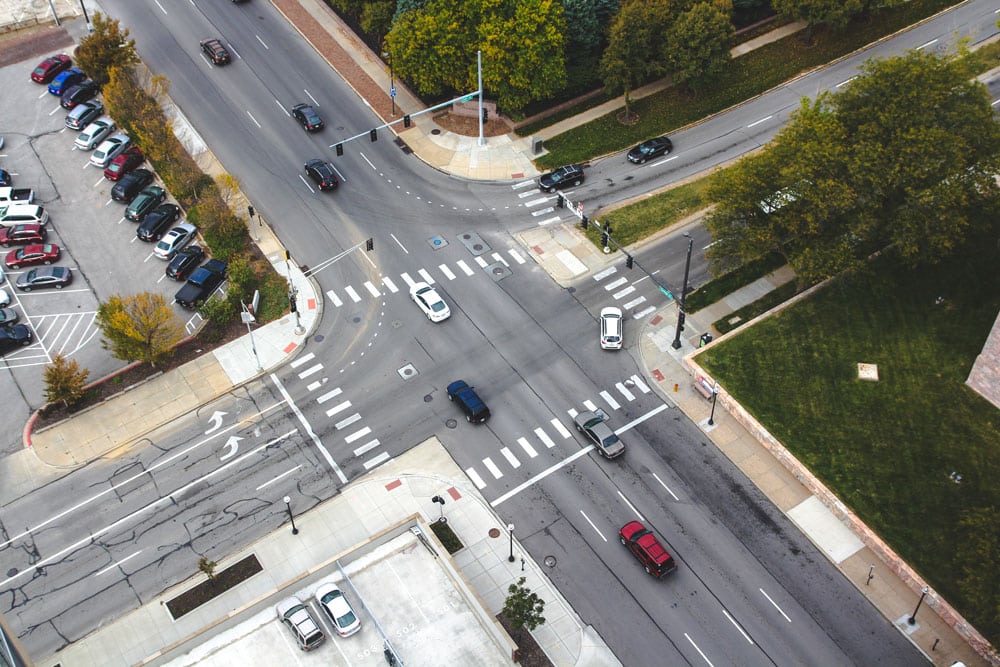 Welcome to Navigating the AI Hype. This will be a timely article that curates events in AI to tabulate AI's journey as this unprecedented phenomenon makes its way into our lives: The Good, the Bad and the Ugly. We will acknowledge successes in AI as well as those that still require further progress. We will also highlight areas where human conscience will need to dictate policy and regulation as ethical standards will be built in lockstep with technology as it evolves. Finally, we will highlight references and resources for anyone wanting to dive in further into Artificial Intelligence. Enjoy!
The Good:
Uber applies for permission to test self-driving cars again
" We have taken a measured, phased approach to returning to on-road testing, starting first with manual driving in Pittsburgh. We committed to deliver this safety report before returning to on-road testing in self-driving mode, and will go back on the road only when we've implemented improved processes."
Read more.
LinkedIn founder Reid Hoffman makes record-breaking gift to U of T's Faculty of Information for chair in AI
"Artificial intelligence will revolutionize how we live, creating both incredible opportunity for benefits, as well as some disruption that will be important to manage,"
Read more.
MIT is investing $1 billion in an AI college
"Interdisciplinary learning should mean better, saner Artificial Intelligence"
Read more.
The Bad:
The future of border control agents might come in the form of an AI lie detector
A six-month trial will take place at four border crossing points in Hungary, Greece and Latvia.
Read more.
What to know about WhatsApp in Brazil ahead of Sunday's election
"I don't know where they found my phone number.".
Read more.
Google wants to improve your smart home with iRobot's room maps
The idea of Google using data about users' home will be justifiably unsettling to some. Although Google doesn't have as bad of a reputation for data leaks and breaches as Facebook, it's still had a number of serious lapses.
Read more.
The Ugly:
Australia's data breach numbers steady at 245 in three months
"Everyone who handles personal information in their work needs to understand how data breaches can occur so we can work together to prevent them"
Read more.
Radisson Hotel Group suffers data breach, customer info leaked
Radisson Hotel Group loyalty scheme members are affected and may have had their personal information stolen.
Read more.
China has been 'hijacking the vital internet backbone of western countries'
"Using these numerous PoPs, [China Telecom] has already relatively seamlessly hijacked the domestic US and cross-US traffic and redirected it to China over days, weeks, and months"
Read more.
AI courses and resources
Machine Learning AI Certification by Stanford University (Coursera)
Artificial Intelligence Certification: Learn How To Build An AI (Udemy)
The week in breaches – Newsletter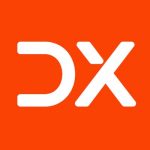 80% of electronic waste in Canada went "uncollected" and "unrecycled" in 2020
According to University of Waterloo researchers, the amount of electronic waste in Canada has more than tripled in the last 20 years.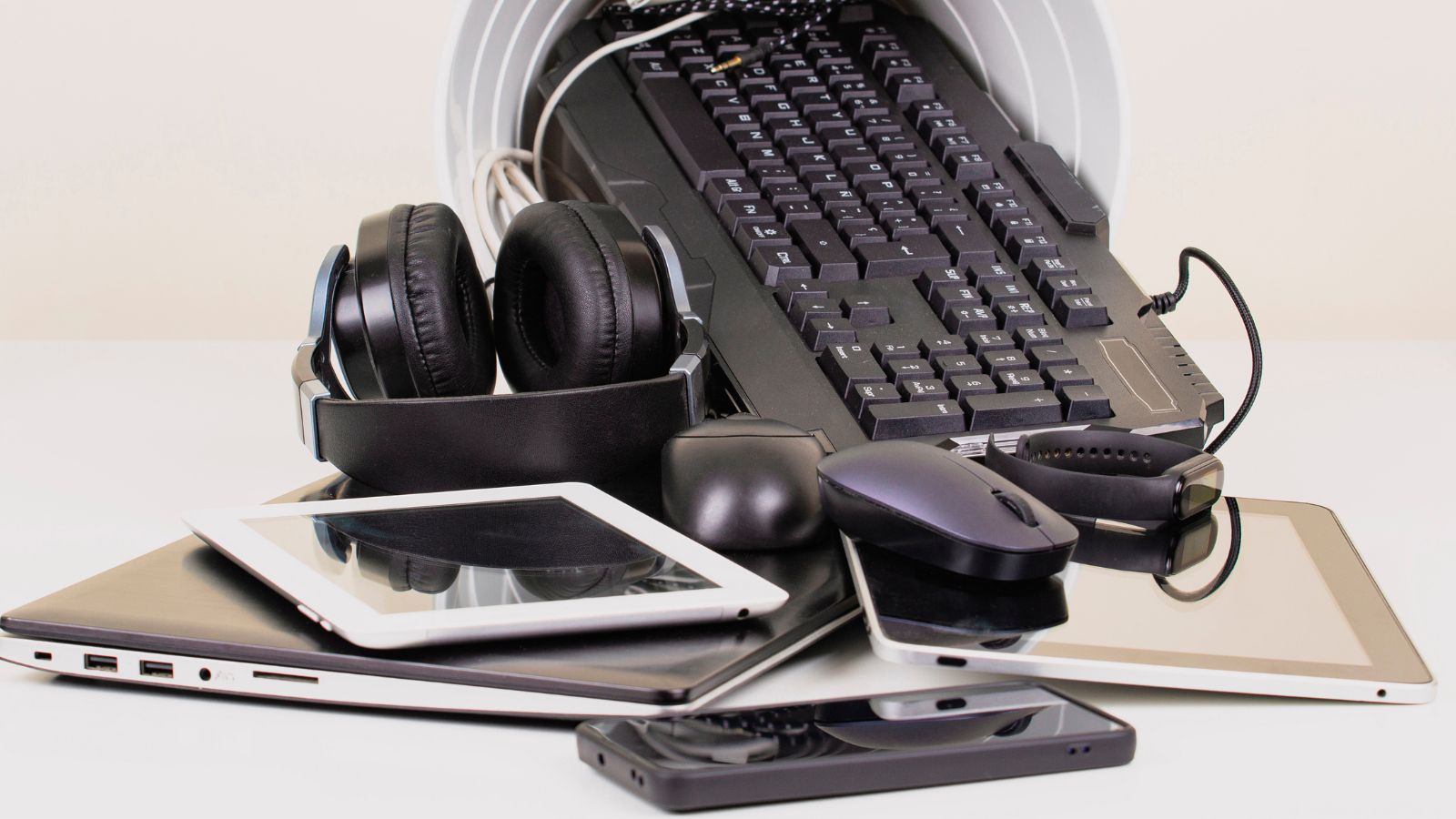 When you think of waste management and reduction, you might picture dump trucks of food waste, packaging, and of course — plastic straws.
But a less discussed type of waste is building up in Canada: electronic waste, or e-waste, meaning electronics that no longer work or are needed. Examples include:
Computers
Televisions
Stereos
Fax and copy machines
Headphones and radios
Electric appliances
Other electronic products
The study reminds readers that electronic waste has a large number of hazardous materials in its composition, including:
Mercury
Cadmium
Lead
Arsenic
Chlorofluorocarbons (CFCs)
Brominated flame retardants (BFRs)
Polybrominated diphenyl ethers (PBDEs)
Polychlorinated biphenyls (PCBs)
Now, Canada doesn't show up in the top 10 countries with the biggest e-waste generation. We're looking at China, the US, and India as the top three.
Still, a study by researchers at the University of Waterloo found that Canada's e-waste tripled in the last two decades.
Canada doesn't have many up-to-date studies on national e-waste
Released in May 2023, this University of Waterloo study is reasonably named the "first comprehensive estimate of e-waste in Canada."
Researchers estimated e-waste figures based on data from import and export statistics, as well as in-use stocks of electrical and electronic equipment from 1971 to 2030.
E-waste has tripled in the last twenty years in Canada
The study mentions how society has dramatically advanced with digitization and technology, resulting in newer electronic equipment by the year.
However, this increase resulted in the simultaneous decommissioning of older electronic equipment because they become irrelevant or unusable faster. The result?
"Faster stockpiling of waste electrical and electronic equipment."
Just how much waste are we talking? The study's 60-year historical and projected period suggests a total of 29.1 million tonnes of e-waste, with consistent growth each year at 0.5%.
But how did Canada fare in the years we have solid data for? Researchers note:
252 kilo tonnes in 2000
954 kilo tonnes in 2020
While businesses account for more significant outputs of e-waste, the study calculated a per-capita e-waste generation of:
8.3kg in 2000
25.4 kg in 2020
Estimated 31.5 kg in 2030
How to move forward with e-waste
The study's data presents an opportunity for policymakers to better understand:
Life cycle of electronic products
Reasonable targets for waste reduction
Resource circularity potential for e-waste management
Read the full University of Waterloo study.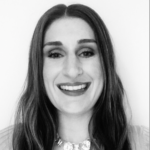 Veronica Ott is a freelance writer and digital marketer with a specialization in finance and business. As a CPA with experience in the industry, she's able to provide unique insight into various monetary, financial and economic topics. When Veronica isn't writing, you can find her watching the latest films!
 Leading insurance company Chubb goes all in on AI
A look at how the billion-dollar insurance company plans to embrace AI in all business areas.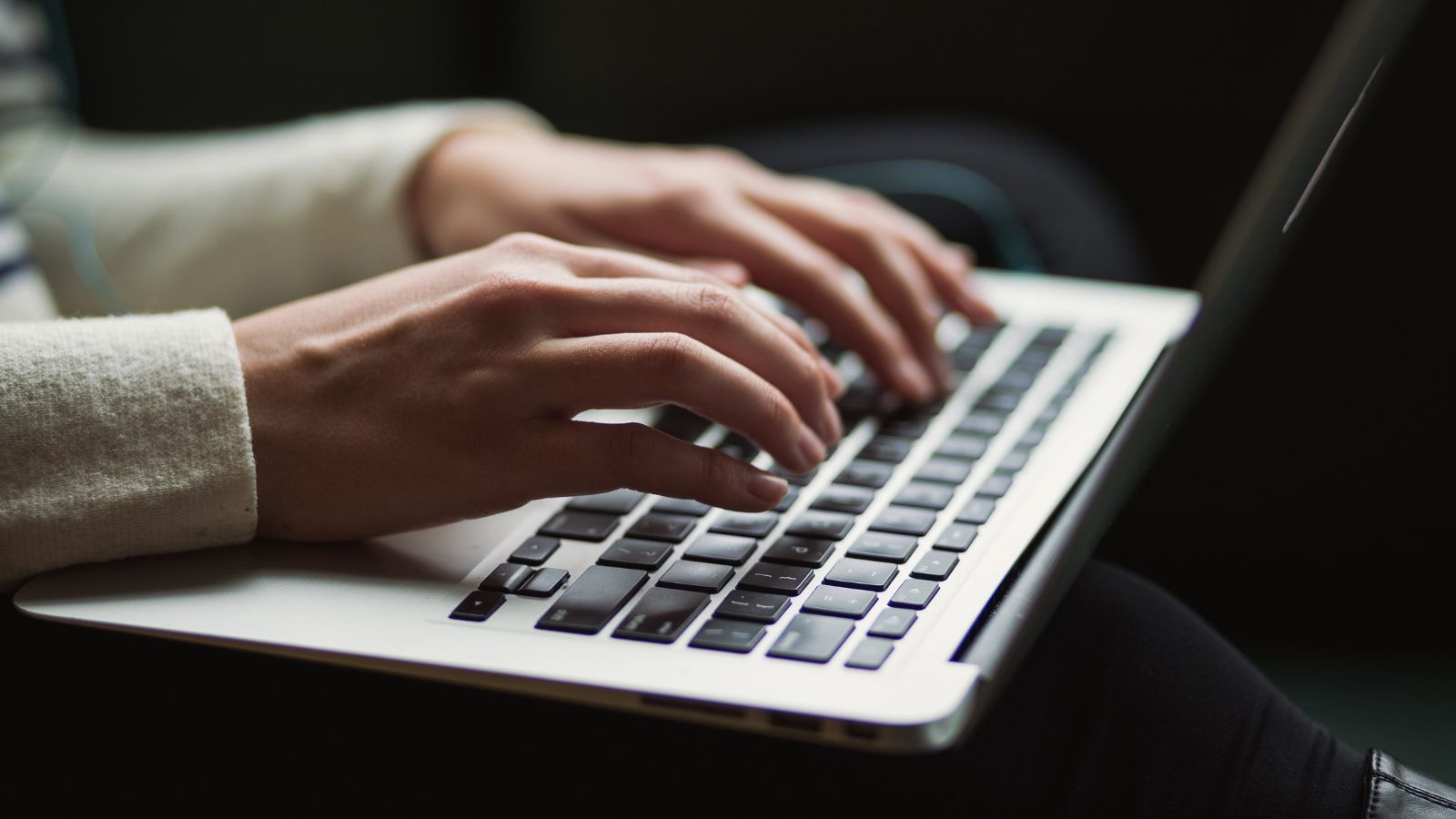 Insurance claims aren't supposed to take longer than a few weeks to settle — but some can take as long as several months. This is just one business challenge that AI helps insurance companies overcome.
And Chubb, one of the world's biggest insurance companies, has taken note.
Founded in 1882, Chubb is a leading insurance company based in Switzerland with offices worldwide — including a new tech services center in Greece.
CEO Evan Greenberg recently shared a company-wide adoption of artificial intelligence (AI) on a larger scale with investors.
The company's newest services center in Thessaloniki, Greece, is expected to spearhead AI initiatives to improve digital transformation, efficiency, and customer experience. The common denominator? AI, specifically automation, machine learning, and cybersecurity modernization.
So, what can AI do for the average insurance company?
Fraud detection: Insurance companies lose over $40 billion per year due to fraudulent claims, a contributor to increased premiums. Machine learning overcomes human limitations when detecting fraudulent indicators. The algorithms continuously improve based on data, which can save insurance companies tons of money.
Risk assessment: Every insurance underwriter uses customer-provided data to assess risk and determine coverage accordingly. But if customers fabricate information, or if underwriters make mistakes, risk could either be over- or under-accounted for. AI helps companies minimize the chance of dishonesty seeping through by catching human-crafted answers versus accurate ones.
Customer service and overall efficiency: Indeed, most people have a negative perception of insurance companies. But quicker claims, risk assessments, policy purchases, and settlements will support better customer experiences in the insurance industry — all thanks to a customer-centric shift powered by AI. Some companies are already using AI-powered chatbots to support customers in finding the most suitable policies for their needs and income.
Labour savings: A double-edged sword, AI development in the insurance field will allow companies to hire fewer underwriters and agents, which saves on labour costs. Still, McKinsey points out that this shift would result in transitioning the agent's role from handling "busy" work and "data collection" to "process facilitation and product educators."
Greenberg attributed AI to improved operations like underwriting, customer experience and service, marketing, and more. The benefits are fuelling the company's shift to wider-spread adoption.
Read the full story here.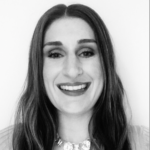 Veronica Ott is a freelance writer and digital marketer with a specialization in finance and business. As a CPA with experience in the industry, she's able to provide unique insight into various monetary, financial and economic topics. When Veronica isn't writing, you can find her watching the latest films!
Technology Helps CEO: It's possible to make money and do good at the same time
Charles Buchanan says an investment in tackling digital poverty is both a social good and a long-term investment for corporate leaders.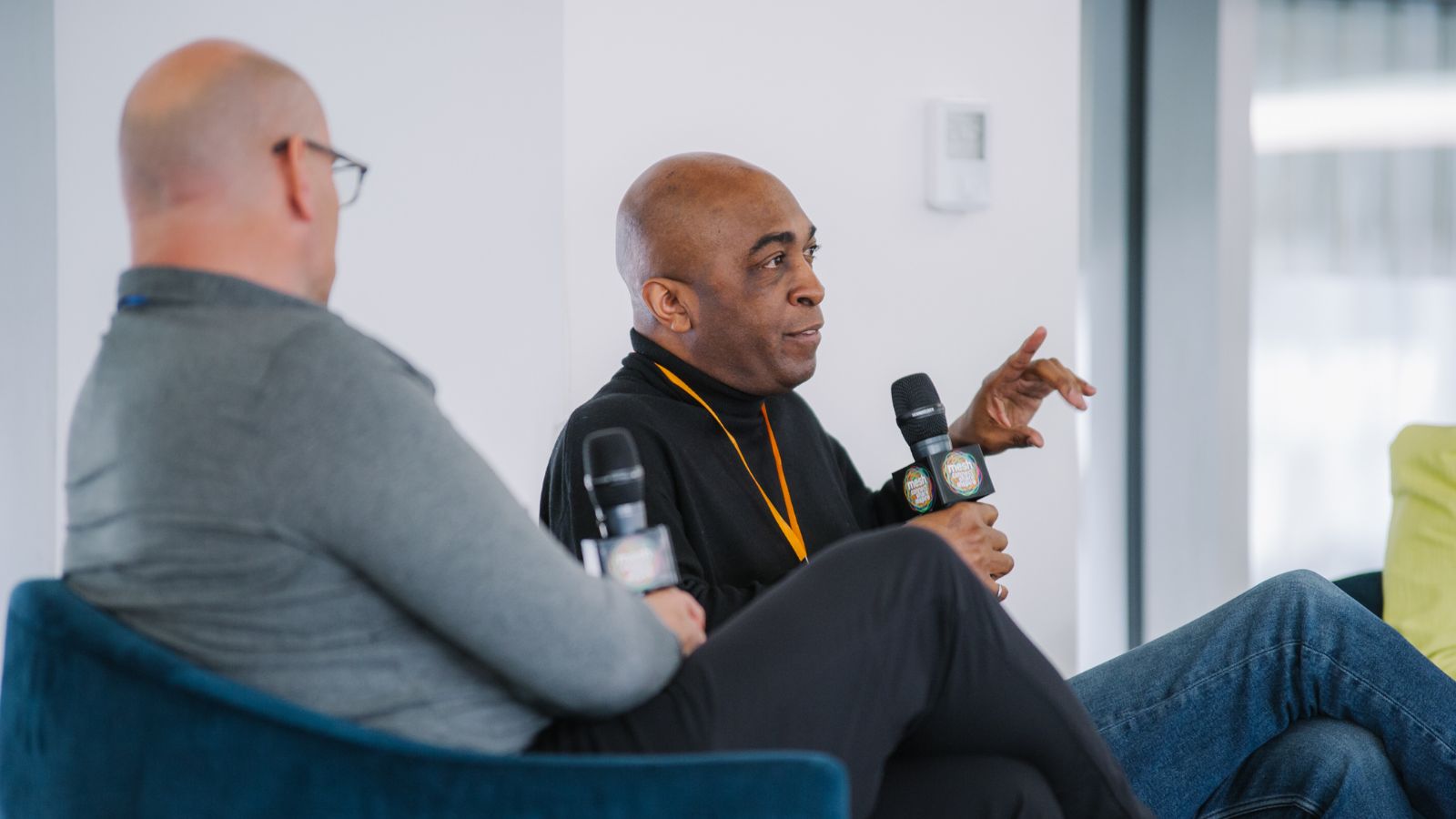 Charles Buchanan says there are ghosts among us.
He's not a psychic. He's no spiritualist leader. But he is an evangelist of sorts for a perennial problem in our increasingly connected world — technology poverty.
Buchanan's haunted by the fact that nearly 19 per cent of Canadians barely interacted with the internet in 2020.
"I don't like the word 'class' but there are two clear, distinct digital classes," he says.
"The people in the upper class don't even know the people in the lower class because we engage digitally. They're not on Facebook, they're not on LinkedIn. They're not visible. To us they sort of don't exist."
That digital non-existence has far-reaching implications for the individuals who can't connect, and for society at large. But it's not just individuals who struggle.
Many non-profit organizations also lack the cash, time or in-house skills needed to keep up with the digital transformation, impeding their ability to provide services and remain relevant.
It's why Buchanan works tirelessly through his social enterprise — Technology Helps — to bridge that digital divide, working with non-profits as well as politicians to try and break down barriers and increase access not only to hardware like computers, but to the skills needed to navigate and thrive in a connected world.
The problem
Technology poverty is a big problem, no just for the sheer number of organizations and individuals experiencing it, but also in terms of its breadth. Everything from slow internet connections, to lack of computers to a lack of education and training all fall under its umbrella.
Its consequences are equally far reaching.
According to Technology Helps, only 59 per cent of low-income homes in Canada have internet access, compared to 98 per cent in the highest income brackets.
Buchanan worked with the City of Calgary on its digital equity task force. The City indicated they were limited in resources to support the project.
"I said to them, whatever money you don't have today, you better have 10 times that money tomorrow, because the people who are digitally isolated today are going to be your social justice challenges tomorrow, they're going to be your unhoused problem tomorrow, they're going to be your healthcare problems tomorrow," he said.
He's now preparing to give out around 500 laptops through the city program.
Technology poverty is pronounced in rural communities, low income families and particularly in Indigenous communities, where access to high-speed internet is hard to come by. Indigenous participation in the tech sector is significantly lower compared to non-Indigenous Canadians.
The front lines of those social battles are non-profits, who are constantly chasing funding and trying to prioritize where to spend. According to Technology Helps, the sector saw big drops in funding and increased demands for services during the pandemic.
A study released in 2022 by Sage — an accounting and HR software company — found four out of five Canadian non-profits were facing internal challenges when it comes to digital transformation, and that it was causing internal friction in the organizations.
Those challenges include lack of staff with the right skills for the transformation, challenges and delays caused "different and disparate systems," and the burden of in-depth reporting.
Despite those challenges, nine out of 10 organizations responding to a survey for the study were focused on some form of digital transformation in the wake of a pandemic that shook the sector.
A newer study by Sage released in 2023 showed another aspect of the challenge: many Canadians are rethinking contributions and volunteering in tight economic times and have new criteria for donating.
The vast majority of respondents are looking to give to efficient organizations with up to date digital engagement and tools.
Speaking on a panel at the recent mesh conference in Calgary, Buchanan says he has helped clients embrace technology to help streamline their operations, reach more clients and even raise more money.
Paradoxically, however, those organizations which adopt technologies for greater impact require their clients to have a basic digital ability and access.
Changing the binary
Tackling the problem will require changes in the way we think about technology and the nonprofits struggling to keep up.
For Buchanan, it means killing the binary thinking that says "we make money over here and we do good over there," and trying to convince those in the corporate world that an investment in tackling digital poverty is both a social good and a long-term investment.
Non-profits, he says, need more help and more resources.
Alison Pidskalny, a strategic advisor with Pixelated Ventures who sat on the mesh panel with Buchanan, says non-profits also have to start thinking about how they can use their skills to generate new revenue and help fund their own operations.
"That's where I think digital transformation has particular opportunities, where you've got a highly skilled population that are doing something or offering something to a certain client segment, that all you have to do is be strategic and think about how do we shift it a little bit to the left and turn it into something that a broader market might want," she said during the panel talk.
Pidskalny says the Calgary YWCA is using its expertise in creating conflict-free and inclusive workplaces to develop a program that can be used by the private sector.
"You can package it up and, using digital technologies, make it accessible and scalable for a totally different client segment," she said. "It's incredibly brilliant, but it's also generating a new form of revenue for YW Calgary."
Buchanan says public and private funders need to start thinking about long-term investments in digital technologies and the social good that comes from it. Every day, month and year it's delayed, the problems and the costs only increase.
"They're still investing in programs, or just putting money into annual programs and things that look good, rather than long-term for impact," he said. "So the biggest change will be for the next generation to acknowledge what the end game looks like, what impact are we trying to have?"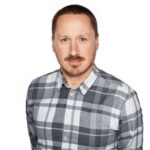 Drew Anderson is a Calgary-based journalist and is the prairies reporter for The Narwhal. Prior to joining The Narwhal, he worked for CBC News and was the editor and publisher of the now-defunct Fast Forward Weekly.