Tesla wants its factory workers to wear futuristic augmented reality glasses on the assembly line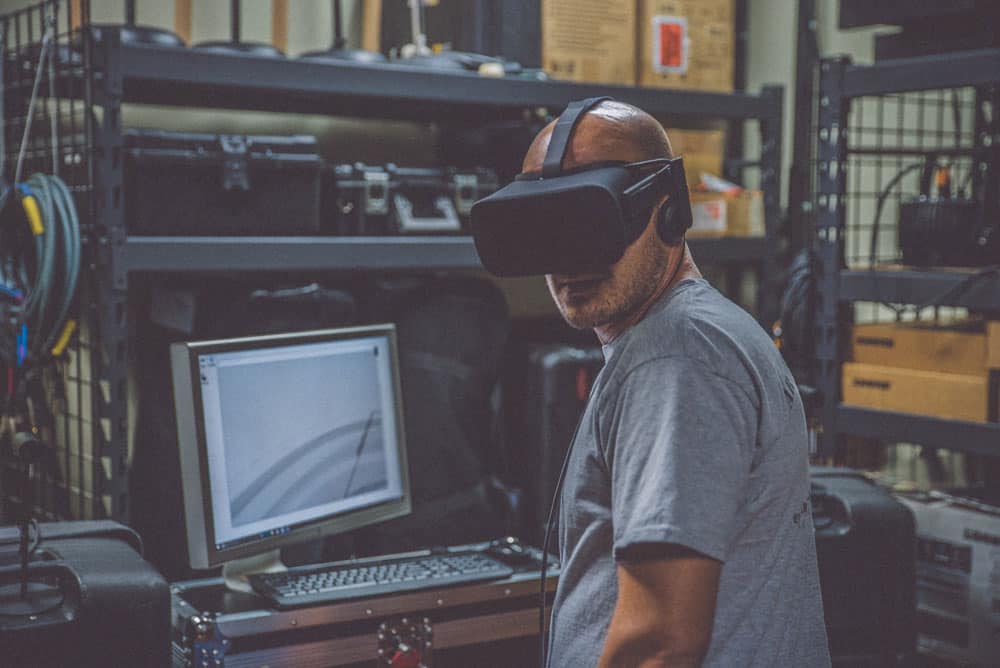 Tesla patent filings reveal plans for augmented reality glasses to assist with manufacturing.
Factory employees has previously used Google Glass in its factory as recently as 2016.
Tesla's Model 3 might have "biblical simplicity" according to one Wall Street analyst, but building any car still involves hundreds of nuts, bolts, and welds.
To cut down on the number of fit and finish issues — like the "significant inconsistencies" found by UBS— Tesla employees on the assembly line could soon use augmented reality glasses similar to Google Glass to help with car production, according to new patent filings.
Last week, Tesla filed two augmented reality patents that outline a futuristic vision for the relationship between humans and robots when it comes to manufacturing. The "smart glasses" would double as safety glasses, and would help workers identify places for joints, spot welds, and more, the filings say.
Here's how it works:
And here's the specific technical jargon outlining the invention (emphasis ours):
The AR device captures a live view of an object of interest, for example, a view of one or more automotive parts. The AR device determines the location of the device as well as the location and type of the object of interest. For example, the AR device identifies that the object of interest is a right hand front shock tower of a vehicle. The AR device then overlays data corresponding to features of the object of interest, such as mechanical joints, interfaces with other parts, thickness of e-coating, etc. on top of the view of the object of interest. Examples of the joint features include spot welds, self-pierced rivets, laser welds, structural adhesive, and sealers, among others. As the user moves around the object, the view of the object from the perspective of the AR device and the overlaid data of the detected features adjust accordingly.
As Electrek points out, Tesla has previously been employing Google Glass Enterprise as early as 2016, though it's not clear how long it was in use.
Tesla has a tricky relationship with robotics in its factory. In April, CEO Elon Musk admitted its Fremont, California factory had relied too heavily on automated processes. Those comments, to CBS This Morning, came after criticism from a Bernstein analyst who said "We believe Tesla has been too ambitious with automation on the Model 3 line."
Still, the company seems to be hoping for a more harmonious relationship between human and machine this time around.
"Applying computer vision and augmented reality tools to the manufacturing process can significantly increase the speed and efficiency related to manufacturing and in particular to the manufacturing of automobile parts and vehicles," the patent application reads.
This article was originally published on Business Insider. Copyright 2018. IoT + AI = Operations Intelligence: A new equation for a new world of data
In the equation IoT + X = Operations Intelligence, what role does artificial intelligence play as the X factor?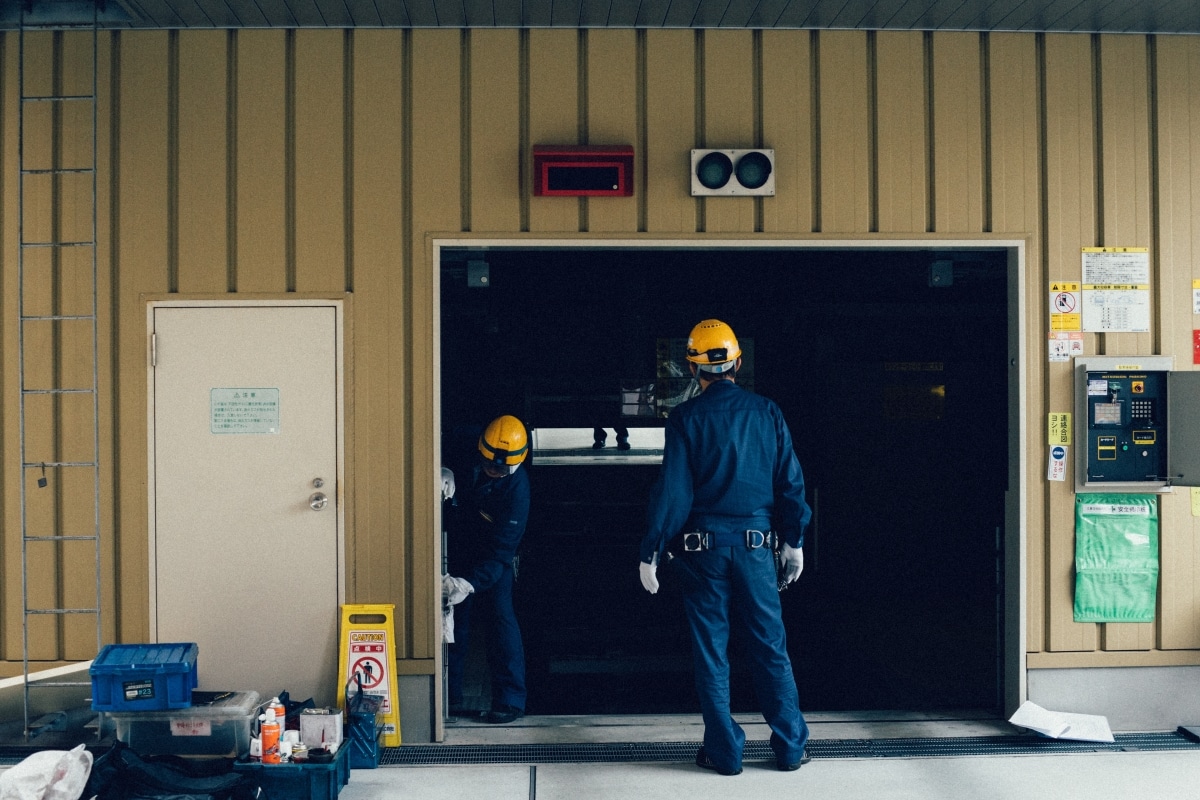 A new world powered by the Internet of Things (IoT) demands a new computing paradigm and yesterday's if-X-then-Y rules-based approach can't handle today's industrial complexities. 
IoT-embedded devices generate large amounts of data, but analyzing that volume of information using traditional algorithms can be overwhelming, like drinking water from a fire hose. We need more intelligent computing that can take on both volume and ambiguity — in context and in real time. Artificial Intelligence can be one of the special X factors in the equation, IoT + X = Intelligence, and it learns by example rather than by rules.
The IoT-AI dance
At first glance, it might appear that a rules-based process might work well enough for a solitary IoT-enabled device: monitor the temperature profile of a motor; if it overheats beyond a preset limit, turn it off. However, the real world in which such machines operate is much more complex and you need to parse interdependent signals at the edges to truly make sense of the data being fed to you. For example, air temperature, paint temperature, and humidity in combination may lead to warranty claims in complex combinations that exceed our ability to use traditional data science. AI can help. 
In that sense, AI is IoT's ally. It tolerates ambiguity at the margins, meaning analysts don't have to tie up precious capital resources just cleaning and formatting data so it can play well with existing algorithms. While it is popular to declare that the "garbage in, garbage out" theory holds true in data analytics, the good news is that AI can detect outliers and tolerate bad data up to a point, says James Jeude, Vice-President in Cognizant's Digital AI & Analytics Strategic Consulting Group. "I believe that AI takes our best human thinking and allows us to duplicate it at scale and at low cost and push it into all corners," he adds. 
Case Study: Advancing Smart Manufacturing Operations Value with Industry 4.0 Platform
IoT's myriad touchpoints allow AI to prove its value, says Jeude. One of the many use cases of AI is proactive preventive maintenance. If you were to outfit every grocery store refrigerator with IoT sensors that measured current flow and temperature, AI could proactively predict compressor failure, delivering intelligence that can be acted on and saving revenues in the long run., catching failures well before the actual temperature rises and triggers an alarm.
"Humans have a limited ability to process complexity. IoT and AI are absolutely essential together to deal with that complexity challenge," Jeude says.
Evolutionary AI
Previous iterations of AI founded on deep learning involved training algorithms on vast banks of test cases so the machines would lean on learned experiences to make informed decisions. Such AI is time and resource-intensive and doesn't allow for flexibility at the edges. 
Evolutionary AI, on the other hand, allows for economical testing of corner cases. It factors in historical context, decision and output data before prescribing actions. "We can use evolutionary AI to drive iterations and pick the ones that are the winners and help us prune the losers," Jeude says.
[Download]: Real Estate Manager Goes Digital
The very fact that IoT combined with AI creates intelligence is predicated on the fact that the cost of computing has decreased significantly. Equally important, Jeude points out, is that the ability to put decisions into effect has also become cheaper. Both have fallen by an order of magnitude every decade. "That IoT device can shut off a machine, call for repairs, flash warning lights, for a fraction of the cost," he says.
IoT with AI delivers intelligence by processing volumes of data in real time and in context at complex scales humans can't work with. With IoT and AI we are well-informed to make critical decisions right at the moment when they are needed the most. In today's high-stakes digital landscape, that can make all the difference. Whether you're working in retail, entertainment, manufacturing, finance, mining or countless other industries, IoT in concert with AI can deliver the transformational intelligence you need at scale.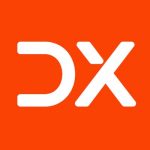 DX Journal covers the impact of digital transformation (DX) initiatives worldwide across multiple industries.
Don't forget the human factor in IoT's service intelligence equation
Overlooking the human element of IoT can leave money on the table.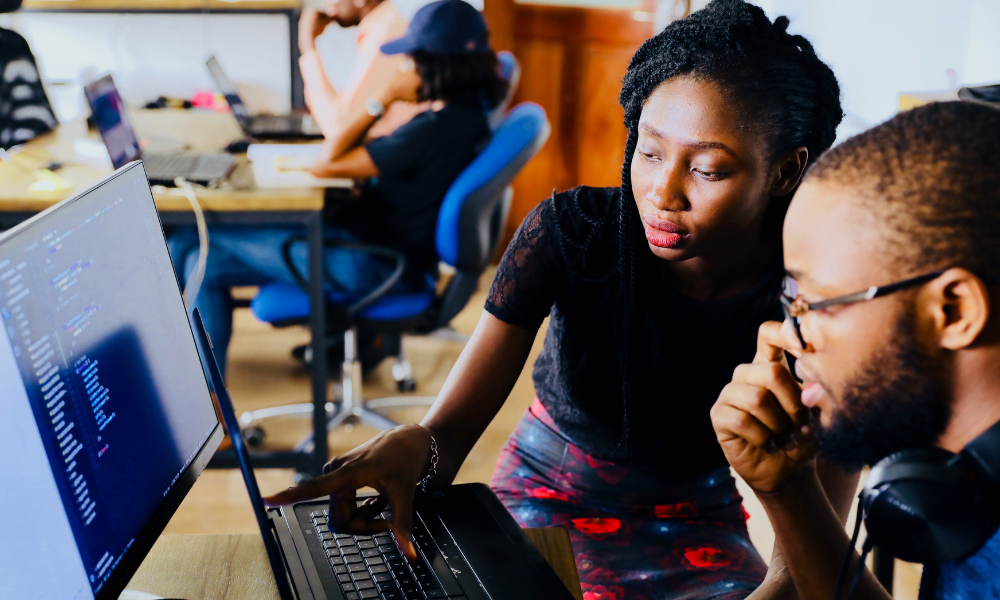 Automation is a powerful lure for businesses investing in the Internet of Things (IoT). Smart devices feeding real-time data to algorithms can find hidden problems, identify efficiencies and circumvent human error. In short, smart automation can save companies a lot of money. But the IoT conversation shouldn't focus exclusively on automation. 
Overlooking the human element of IoT can leave money on the table. Empowering employees with effective access to intelligence can improve customer service and differentiate a company from its competitors.
Case Study: Advancing Smart Manufacturing Operations Value with Industry 4.0 Platform
For Phanibhushan Sistu, good service intelligence relies on a robust data infrastructure for employees. Sistu is AVP of engineering and IOT solutions at Cognizant. He says that while many companies have already invested in connected devices, "not all of that information is available to the person who is going to a location from the service point of view."
To illustrate his point, Sistu uses a telecommunications provider as an example of what's possible. 
This type of business often relies on a fleet of full-time and contracted service technicians who prioritize a daily list of house calls. A pre-IoT business may provide these technicians with a description of a problem as called-in by the customer, but little else. Diagnosis doesn't really start until the truck pulls up, and anyone who's heard "I don't have the right part for this" knows the flaws in this system.
"Their front-end employees cover multiple locations, which comes with a cost," Sistu says. 
"Somebody goes in to fix a problem or install something, then doesn't learn until they arrive that they don't have the right equipment or that a problem was misdiagnosed."  
[Download]: Real Estate Manager Goes Digital
A modern telco with properly managed data can track how customers are using their hardware, index common complaints and analyze how its different hardware products perform. Put into the hands of front-line staff, this becomes a competitive advantage.
A connected employee can "dynamically manage situations as they change," Sistu says. Smart data can tell service techs whether other customers in an area have had similar complaints or how a customer's usage might have affected the product. Even seeing other technicians nearby through real-time tracking can make getting parts easier. By bringing the right diagnostic tools and replacement components, service calls can be resolved faster and more effectively.
[Download]: A New Approach to PLM
And accessible data infrastructure can do more than save costs, Susti says. It can also be a revenue generator. 
"Maybe as an enterprise, I have different levels of services I provide — diamond, gold, platinum or whatever. On the fly, I may decide to redirect my technician to attend to a diamond customer because my [service-level agreement] for them is more rigorous. It's about dynamic planning, dynamic optimization."
Of course, Sistu says these principles extend to a wide range of business sectors that have front-line staff dealing with customers post-purchase — from manufacturing to medicine. 
Now that IoT has extended customer success management further beyond the date of purchase, companies must ask how customers are experiencing a product's "life service." With proper data infrastructure, long-term service agreements can shift from cost centres to selling points.
"I believe this kind of experience always commands some premium," Sistu says. "People probably don't mind paying a few extra pennies or dollars for a better experience."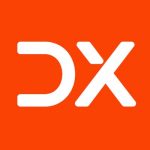 DX Journal covers the impact of digital transformation (DX) initiatives worldwide across multiple industries.
5G investment key to untethering IoT intelligence for manufacturers
5G's lighting-fast speeds will reshape consumer expectations for entertainment, shopping and social connectivity.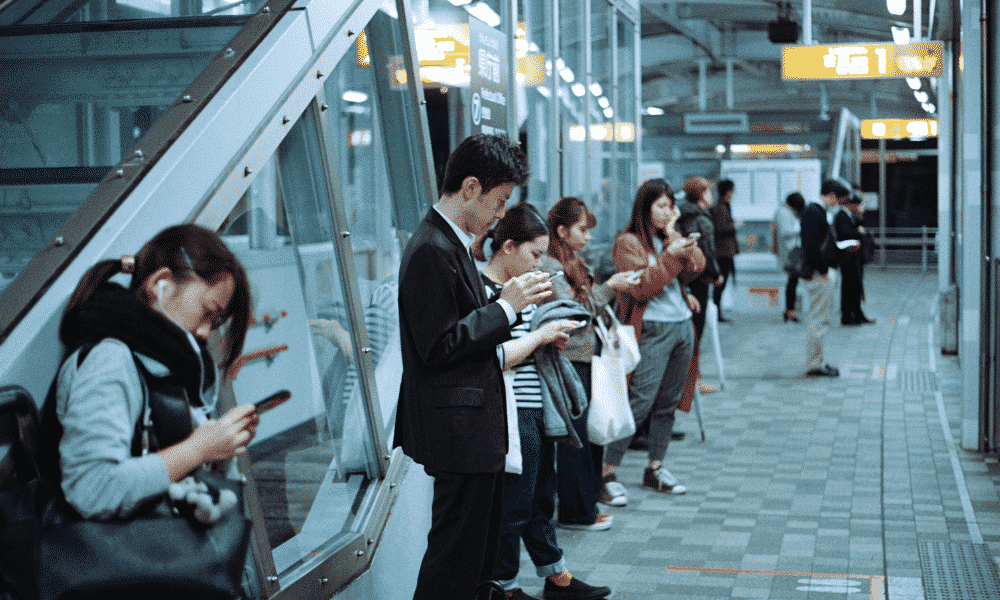 Manufacturers are starting to understand just how much business intelligence is possible with the Internet of Things: Connected devices streaming reams of valuable data to algorithms that, in turn, learn how to spot trouble before it happens. Every step of the process — from manufacturing to product service — can benefit from smart devices communicating in real-time.
But even businesses using the fastest 4G networks are starting to question that oft-used term: "real-time." 
Case Study: Advancing Smart Manufacturing Operations Value with Industry 4.0 Platform
4G can support approximately 2,000 devices per square kilometer, and as mobile devices proliferate those boundaries are under stress.
But there are promising solutions on the horizon. The cutting edge, often-hyped 5G network tech currently being rolled out and tested by global telcos is poised to become essential to leveraging business intelligence. 
Its technical details are complex, but 5G is, simply put, faster and better. It's projected to support one million devices per square kilometer. Downlink speeds are spec'd at 20Gbps, and latency (how long it takes data to travel from A to B through a network) is expected to max out at four milliseconds versus 4G's 20 milliseconds. 
[Download]: Real Estate Manager Goes Digital
Even though widespread 5G connectivity is still a few years away, Sharath Prasad says many manufacturers are trying to gauge their investment in the space. As Cognizant's connected products portfolio lead, Prasad says "the pervasiveness of 5G, the cost of 5G and its adoption rates can all drive operational intelligence."
Vivek Diwanji, senior director of technology at Cognizant, says this shortened latency is the real potential benefit to IoT-enabled businesses. "5G and edge devices are where the overall story is going to change in terms of the way data will be consumed, analyzed and leveraged," he said.
So what does this mean for manufacturers? A number of things:
If a connected manufacturing device senses a problem on the line, for example, getting shut-down instructions in four milliseconds instead of 20 could save thousands of dollars in faulty product coming through the pipeline. 
The value of IoT doesn't always end inside the factory walls. Once some connected products leave the factory — an automobile for example — and deploy into the field, 5G connectivity can feed product engineering teams with more data and insight on how a product functions on the — traditionally — dark side of the moon.

The list of benefits of 5G is long.
"I think that's going to be the bigger impact of 5G overall," says Diwanji, "not only as a backbone for infrastructure, but from the overall customer experience standpoint."
[Download]: A New Approach to PLM
Relying on telcos to deploy 5G at scale may be a waiting game, but manufacturers can also outfit their own facilities with 5G networks to reap benefits today.
Prasad says groups such as CBRS (Citizens Broadband Radio Service) are working to expand 5G capabilities into existing mobile network technology thanks to recently released radio spectrum. 
With some hardware investment, he says manufacturers can set up their own 5G-based network using the CBRS's framework and "actually do away with dependence on a carrier … Even if factories are located in remote areas without reliable wireless connectivity, they can actually set-up a CBRS-based 5G network just to cover their factory and provide good quality connectivity there without having to shell out a huge cost to carriers."
5G's lighting-fast speeds will reshape consumer expectations for entertainment, shopping and social connectivity. So too will it reshape the business sector. In a world where one company's "big data" intelligence is pit against another's, speed will define market leadership.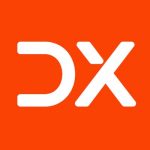 DX Journal covers the impact of digital transformation (DX) initiatives worldwide across multiple industries.