Growing world-class scaleup hubs through global lessons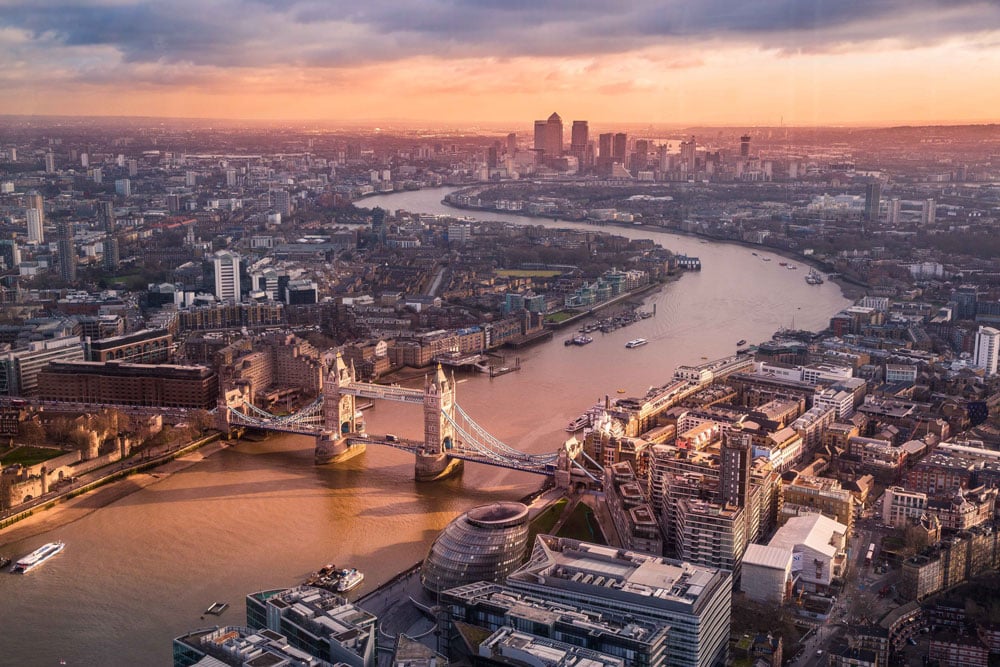 Dean Hopkins, CEO at OneEleven, discusses how global scaleup hubs can learn from each other in order to build outstanding scaleups.
Any time a new global city or region emerges as a technology or innovation hub, the inevitable comparisons to Silicon Valley begin. New York as Silicon Alley, Israel as Silicon Wadi, and Toronto was recently dubbed Maple Valley to much scorn.
But it's time for globally emergent innovation hubs to look beyond Silicon Valley as they work to build scaleup success, with each location learning from the specific lessons of one another to help all players in the community succeed.
Outside the original Valley, collaboration, diversity and connections into other ecosystems are major strategic advantages for any hub that wants to scale faster – more connections, more funding, more talent, more resources and more stories to share to teach others.
Just look at Stockholm: With a population of only one million, it has developed more Unicorns per capita than any other innovation ecosystem outside Silicon Valley. Among other things, connecting into other major hubs helped propel growth and seed opportunity.
With OneEleven now established in the UK, we're applying lessons from two leading hubs — London and Toronto — to guide our strategy and propel our value. Both cities embody hard-earned scaleup lessons, like specialization, building ecosystem partnerships and leveraging the power of diverse leadership, that we believe are key to ecosystem and company success.
Focus on growing the greatest verticals
London has built an ecosystem around its strengths.
The city is by far the leading source of fintech innovation worldwide: it has the greatest concentration of fintechs and the largest workforce in fintech — it dwarfs everywhere else even New York. In the first quarter of 2017, London saw $421 million invested in its fintech industry pushing New York out of the top spot for fintech investment. The City of London has worked with a variety of institutions to rally behind this emphasis on fintech, bringing together government, educational institutions and various sources of funding to embrace the fintech ethos.
The lesson to be learned from London's focus on fintech is that innovation hubs need to concentrate their efforts in certain sectors where they already stand out as a global leader.
In Toronto, we're starting to see a lot going on in the deep AI tech space, through the Vector Institute and other organizations building on a research base of over 30 years by Dr. Geoffrey Hinton and his colleagues. Of course, there's room for improvement. While research labs are popping up regularly, with big partners involved, Toronto and Canada are lagging when it comes to patents and application of AI tech. As we build up this sector of our innovation ecosystem, we have to develop a well-rounded AI industry that includes a robust IP regime to keep AI innovation in Canada.
Diversity in leadership
Both London and Toronto also boast the highest demographic diversity of global cities, and demonstrate how valuable entrepreneurial leadership from all over the world can be. Forty percent of London residents classifying themselves as other than white according to a 2011 census, and that diversity powers the tech and innovation ecosystem in the city. Recent research shows that immigrants and people from minority backgrounds in the UK are twice as likely to be early-stage entrepreneurs.
Toronto is similarly diverse in its population, and talent is one of the reasons the city is seeing global recognition as an innovation hub.
Canada's fast-track visa program prioritizes highly skilled workers and entrepreneurs  and was created as a talent magnet for Toronto especially – last year MaRS released survey results showing 45 percent of Toronto tech companies made international hires in 2017 alone, and 35 percent of respondents used the visas to hire.
Other scaleup hubs could build valuable leadership and collaboration from a similar approach to entrepreneurship: one which looks to bring in more diverse, global talent on the leadership side, as well as the wider talent side. Scaleup communities have to be competitive on the world stage by inspiring people from all over the world to come and build their businesses there, as a lack of immigration and global perspective can starve an ecosystem of oxygen.
Culture of collaboration
We're very fortunate in Toronto to have a culture of collaboration that starts at the earliest stages of entrepreneurship, and continues throughout company growth. There's a strong expectation that you will work together, and for that reason, forming a community in Toronto is almost a matter of course.
Hubs like MaRS, 111 and the DMZ, for example, have opened up prime real estate to provide space for young companies to grow and to foster their developing businesses. Canadians have proven they are wired differently and Toronto's collaborative and inclusive culture is one of its strongest competitive advantages.
In London, there's a hyper-competitive environment for businesses, and perhaps not as naturally collaborative of an environment. That might just be because the city has only just recently seen an effort made to boost that kind collaboration from organizations like the Scaleup Institute and Tech London Advocates.
But collaboration between government, academia and business is one of the things that makes London a world-class scaleup hub.
Collaboration between groups tends to be verticalized in the UK, with TheCityUK being a prime example; the industry-led body that represents UK-based financial and professional services companies showed that collaboration between financial institutions and fintech companies can speed up the process of creating innovative products and services. By looking at IP, regulatory compliance, data protection and privacy, TheCityUK provided seven possible models for collaboration between banks and fintech companies.

Big scaleup success stories can also influence the effort to increase collaboration in scaleup hubs — and London has some amazing stories to tell.
Renewable energy company Bulb grew from 85,000 customers to 870,000 in the space of 12 months, becoming one of the fastest-growing scaleups in the UK. The company's founders Hayden Wood and Amit Gudka are immensely proud of their place in London's ecosystem. This is how how big names in a scaleup hub can advocate for an entire community.
For our part at OneEleven, we'll work hard to build up that kind of collaborative community and collective effort as we continue to expand into London's innovation ecosystem. We want to ensure that the success of these companies continues past their early stage, into growth and on into the billion-dollar club. The middle chapter is currently not being written in London — despite early stage support for companies and big success stories — and that's what 111 is here to address.

Global scale through collaboration
Innovation hubs around the world can also work together to take the friction out of companies expanding between markets. Furthermore, cooperating markets can increase their competitiveness by promoting an exchange of innovative business practices, and reap the economic benefits that scaleups can bring to innovation ecosystems.
London and Toronto are a good example of global collaboration, as they the two cities have begun to explore greater cooperation when it comes to facilitating expansion between hubs.
The Mayor of London's promotional agency London & Partners has opened an office in Toronto to better encourage Canadian businesses seeking to expand to consider London for their next destination, and to support UK businesses seeking expansion into Canada's market. Over the last decade, the organization says 44 London businesses have expanded into Toronto and 118 Canadian businesses have set up shop in London during that same period.
This is only the beginning when it comes to proper cooperation between these two cities: government, academia and innovation hubs should work together to encourage scaleups in their efforts to expand between international markets.
Greater than the global sum of our parts
At OneEleven, it seems to us that the unique evolution, and now collaboration, between the London and Toronto ecosystems signals the rise of a global network of innovation that is in its early stages.  Such a global network, powered by the diversity of each market, promises to have a dramatic effect on the ability for scaling companies to access talent, customers, investors and partners much more easily.  We are excited to be a part of the rise of this globally connected and collaborative ecosystem that builds on what was started in Silicon Valley, but brings innovation into the more global and highly connected digital present.
Digital transformation for a more sustainable world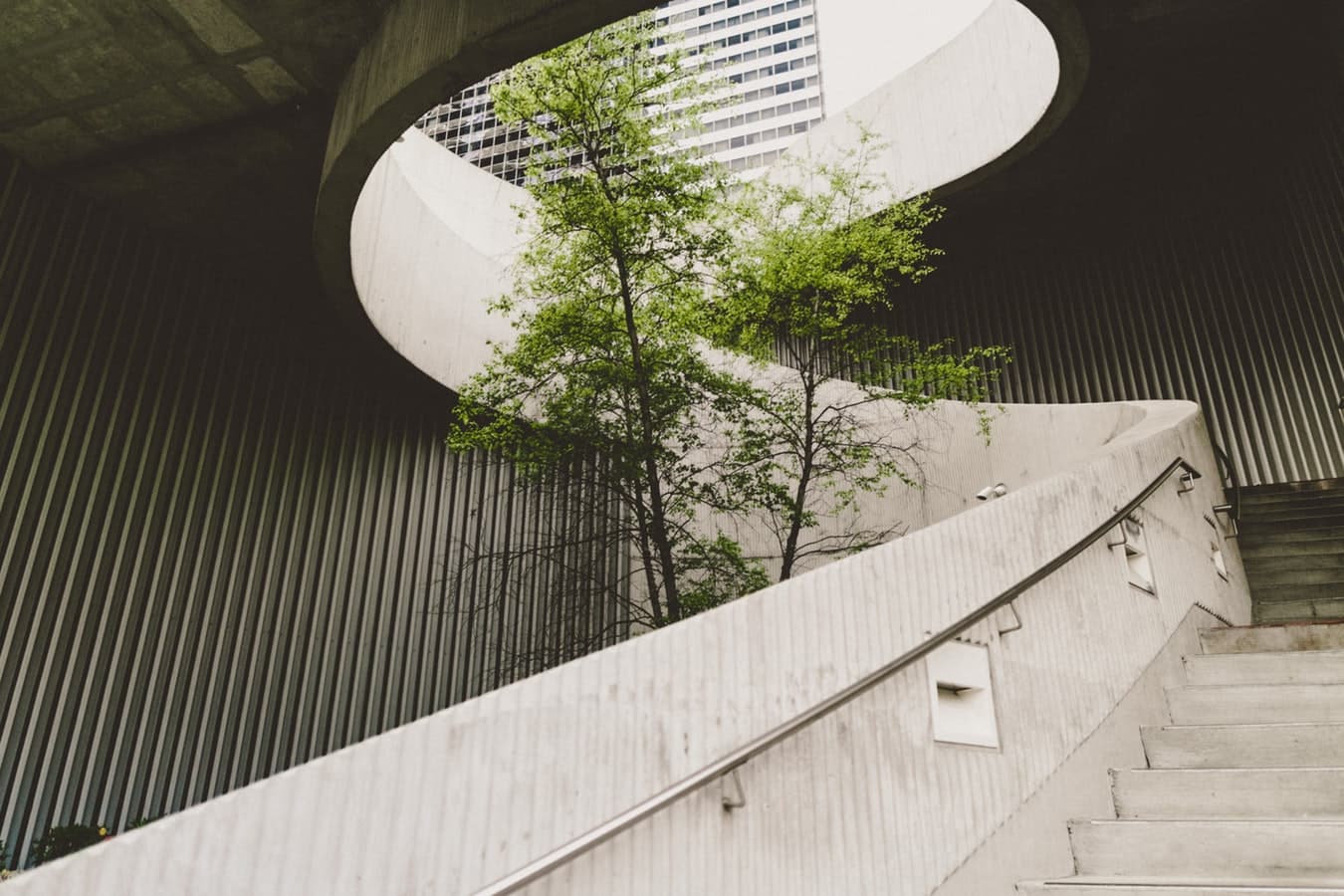 Sure, they're confronted with business challenges every day, but the world's top business leaders have a significant part to play in solving the world's challenges — economic, technological, societal and educational. 
As Christian Klein, Co-Chief Executive Officer of enterprise application software company SAP succinctly puts it in a blog post for the World Economic Forum, "Companies today don't just prosper based on their financial performance, but on how they make a positive contribution to society."
Ahead of the World Economic Forum's 2020 meeting — taking place Jan. 21-24 — Klein outlined how digital transformation can be a force for good in the world, and be a way to create a more sustainable world.
Critical minds, he starts, might wonder why companies would take the time, considering their primary goal of making money. "These critics should not underestimate the power of the consumer," he argues, explaining that while customers do consider their decisions based on products or price, but the company's values. Employees act in a similar way, choosing to join companies "that embrace their responsibility towards humankind and the planet."
Almost every person on the planet knows that technology plays a profound effect on just about every facet of our lives, from jobs to wages to health to security. Meanwhile the need for business to undergo digital transformation, simply to stay relevant and alive, is hardly big news anymore. 
"But transformation is also about a change of culture, which requires a radical rethinking of people, processes and technologies," Klein writes. Included in this are "tectonic changes" that go into a company, and how employees interact within the whole system. 
"And just like a business cannot digitally transform unless – or until – its people transform, I believe that, while they come with their own environmental costs, technology and digitalization can play a crucial role in developing solutions for a better tomorrow." 
Some examples? Blockchain's potential to add traceability (and by extension, trust) to food supply chains. The empowerment of people with disabilities through AI, which, when properly applied, can reduce bias in the hiring process. Smart cities, powered by everything from sensors to open data to better supply services and protect resources.
[Related reading: How 5G and the Internet of Things can create a winning business]
"There is no doubt that technology and digital transformation break down silos and create transparent and unified data for objective decision-making," Klein writes. "But even more so: they change how companies manage their relationships with the wider world."
Creating a sustainable world requires us to look beyond corporate borders, toward the communities around us, creating an ecosystem of trust "that allows us to exchange ideas to create a safety net for the most marginalized."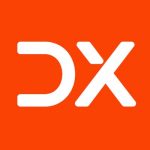 DX Journal covers the impact of digital transformation (DX) initiatives worldwide across multiple industries.
DX survey reveals high levels of enterprise-consumer disconnect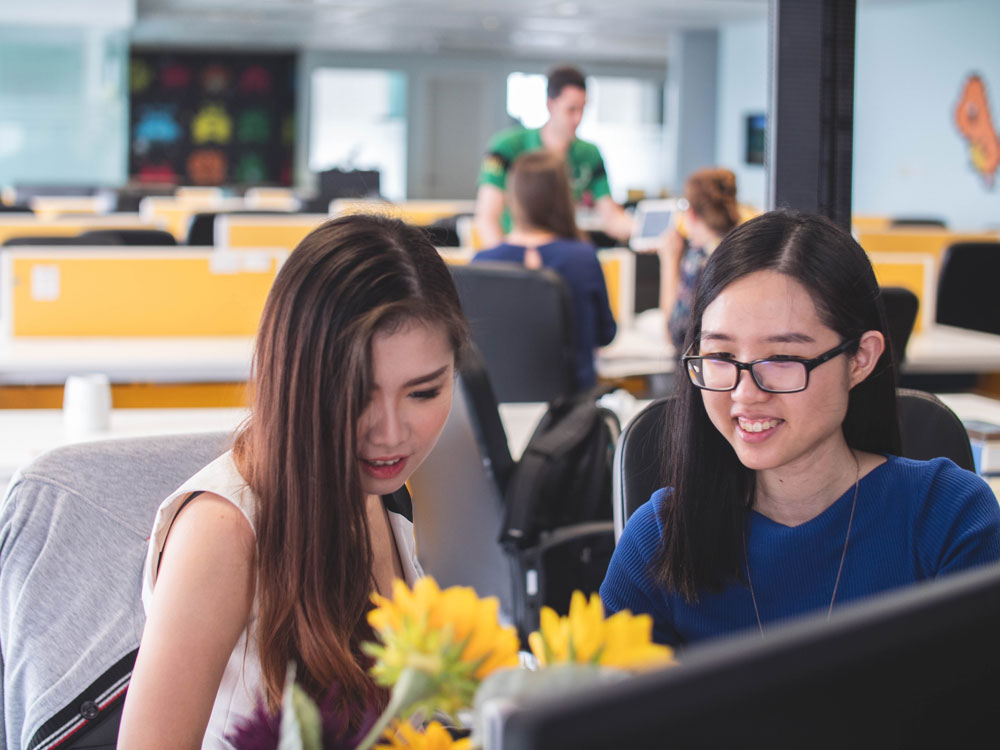 A new survey looks at the global investment and effectiveness of businesses' digital transformation efforts. The survey shows a disconnect between enterprise investments and consumer experiences.
The survey is titled "The Kony Digital Experience Index (KDXi) Survey", and the main takeaway is that while businesses have invested nearly $5 trillion on digital transformation initiatives, only 19 percent of customers have reported any significant improvement in the experiences offered to them.
The Kony Inc., survey included 1,600 responses from business leaders and customers across the U.S., Europe and Asia. The responses were used to gauge the target digital project implementation efficiencies in banking, retail, utilities and healthcare. The research showed a disconnect on both sides and a potential misalignment around investment priorities, and highlighted the impact this could potentially have for businesses.
Among other things, the study found that consumers are underestimating the number of businesses that are investing heavily in every customer experience outcome by at least 50 percent. This means that while business are spending money on digital transformation projects, consumers are not necessarily noticing a difference.
The survey also reported that 62 percent of consumers say that they spend more with companies that offer effortless digital experiences, while 56 percent of consumers indicate that they will switch if a retailer does not deliver the digital experience they want. This signals the necessity for businesses to continue to invest in the digital experience for the customer. However, in doing so they need to start making an impact.
As the report states: "It is critical for businesses to have a greater focus on understanding and aligning with customer needs and priorities to ensure that they are driving the agenda for the digital technology they create and fund."
In terms of what businesses should be doing, the basis of a strategy includes:
Embracing innovative thinking, ambition and a commitment to improvement
Prioritizing investment in digital outcomes, not digital initiatives
Getting their foundations right before evolving
Building for now, but investing in a roadmap that leads to the future
Saying no to silos and yes to integrated digital strategy
Setting a customer-centered digital transformation agenda
This means companies should work to provide web experiences that make it easier for users to navigate, and for websites to be more engaging and intuitive to use. There also needs to be comprehensive online and mobile facilities so that users can do everything online or via their mobile device. Furthermore, to truly step forwards, businesses need to begin offering digital experiences such as AI, chatbots and augmented reality.
Summing this up, Thomas E. Hogan, chairman and CEO, Kony, Inc. states: "Improvements in costs and efficiencies are always welcomed and clearly important to project funding, but the real returns and real impact of digital starts and stops with its impact on the customer experience."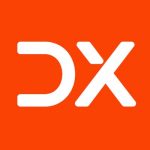 'Ethical AI' matters — the problem lies in defining it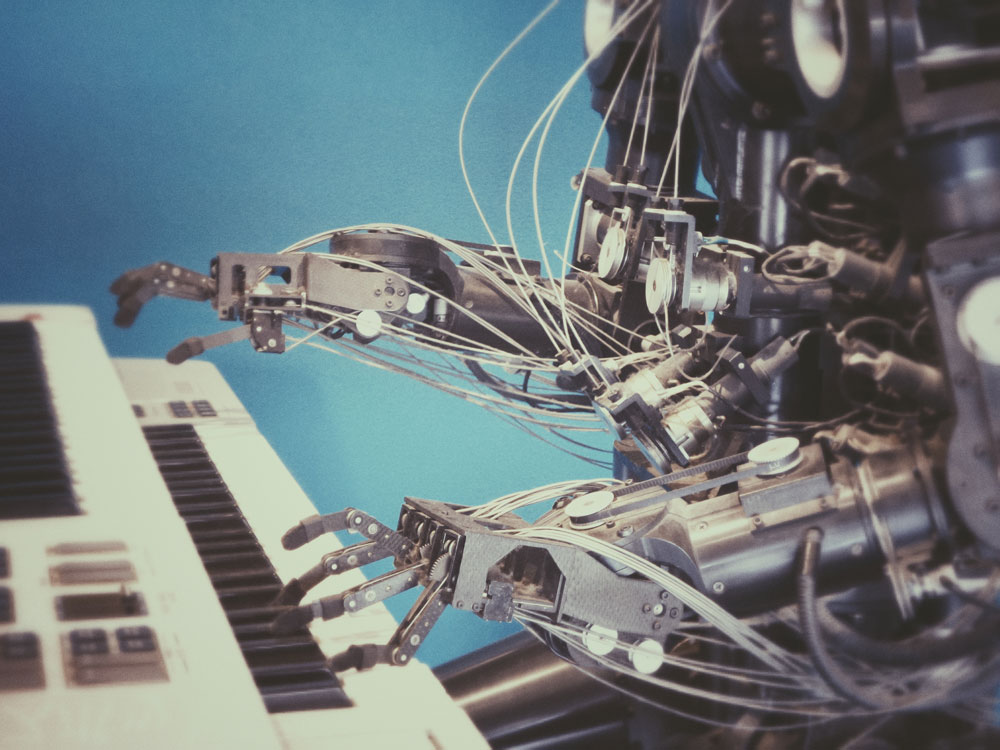 News that Microsoft will invest around $1 billion to examine ethical artificial intelligence signals that the tech sector is thinking deeper about the ethics underlying transformative technologies. But what is ethical AI?
Microsoft is to invest around $1 billion into the OpenAI project, a group that has Elon Musk and Amazon as members. The partners are seeking to establish "shared principles on ethics and trust". The project is considering two streams: cognitive science, which is linked to psychology and considers the similarities between artificial intelligence and human intelligence; and machine intelligence, which is less concerned with how similar machines are to humans, and instead is focused on how systems behave in an intelligent way.
With the growth of smart technology comes an increased reliance for humanity to place trust in algorithms, that continue to evolve. Increasingly, people are asking whether an ethical framework is needed in response. It would appear so, with some machines now carrying out specific tasks more effectively than humans can. This leads to the questions 'what is ethical AI?' and 'who should develop ethics and regulate them?'
AI's ethical dilemmas
We're already seeing examples of what can go wrong when artificial intelligence is granted too much autonomy.Amazon had to pull an artificial intelligence operated recruiting tool after it was found to be biased against female applicants. A different form of bias was associated with a recidivism machine learning-run assessment tool that was biased against black defendants. The U.S. Department of Housing and Urban Development has recently sued Facebook due to its advertising algorithms, which allow advertisers to discriminate based on characteristics such as gender and race. For similar reasons Google opted not to renew its artificial intelligence contract with the U.S. Department of Defense for undisclosed ethical concerns.
These examples outline why, at the early stages, AI produces ethical dilemmas and perhaps why some level of control is required.
Designing AI ethics
Ethics is an important design consideration as artificial intelligence technology progresses. This philosophical inquiry extends from how humanity wants AI to make decisions and with which types of decisions. This is especially important where the is potential danger (as with many autonomous car driving scenarios); and extends to a more dystopian future where AI could replace human decision-making at work and at home. In-between, one notable experiment detailed what might happen if an artificially intelligent chatbot became virulently racist, a study intended to highlights the challenges humanity might face if machines ever become super intelligent.
While there is agreement that AI needs an ethical framework, what should this framework contain? There appears to be little consensus over the definition of ethical and trustworthy AI. A starting point is in the European Union document titled "Ethics Guidelines for Trustworthy AI". With this brief, the key criteria are for AI to be democratic, to contribute to an equitable society, to support human agency, to foster fundamental rights, and to ensure that human oversight remains in place.
These are important concerns for a liberal democracy. But how do these principles stack up with threats to the autonomy of humans, as with AI that interacts and seeks to influencing behavior, as with the Facebook Cambridge Analytica issue? Even with Google search results, the output, which is controlled by an algorithm, can have a significant influence on the behavior of users.
Furthermore, should AI be used as a weapon? If robots become sophisticated enough (and it can be proven they can 'reason'), should they be given rights akin to a human? The questions of ethics runs very deep.
OpenAI's aims
It is grappling with some of these issues that led to the formation of OpenAI. According to Smart2Zero, OpenAI's primary goal is to ensure that artificial intelligence can be deployed in a way that is both safe and secure, in order that the economic benefits can be widely distributed through society. Notably this does not capture all of the European Union goals, such as how democratic principles will be protected or how human autonomy will be kept central to any AI application.
As a consequence of Microsoft joining of the consortium, OpenAI will seek to develop advanced AI models built upon Microsoft's Azure cloud computing platform. There are few specific details of how the project will progress.
Commenting on Microsoft's big investment and commitment to the project, Microsoft chief executive Satya Nadella does not shed much light: "AI is one of the most transformative technologies of our time and has the potential to help solve many of our world's most pressing challenges…our ambition is to democratize AI."
Do we need regulation?
It is probable that the OpenAI project will place business first, and it will no doubt seek to reduce areas of bias. This in itself is key to the goals of the partners involved. For wider ethical issues it will be down to governments and academia to develop strong frameworks, and for these to gain public acceptance, and then for an appropriate regulatory structure to be put in place.