Proptech set to disrupt real estate in 2019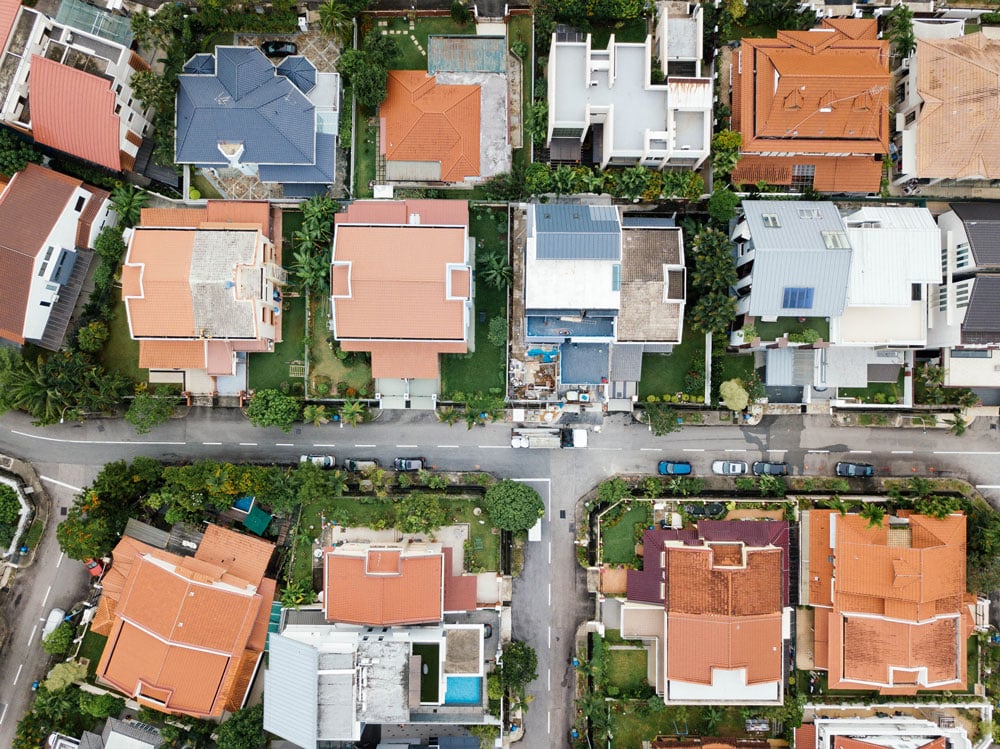 The real estate industry is not only the oldest but the biggest of our business entities, and today, technology is starting to disrupt it.
There's a word for this kind of real estate technology. It's called "proptech," a technology developed specifically for the property market. Proptech brings together multiple facets of the industry — from planning and construction, to the sale of a property.
Proptech platforms allow realtors to remotely present on property development and sale information, but this is just one small part of what can be done with this technology. The platform also includes online services that transfer digitized documents to the cloud (which can then be digitally signed) and allow access to regulations pertaining to a particular property.
How proptech works
Devin Tu is the founder and CEO of MapYourProperty in Toronto, Canada. Tu's company makes use of a digital tool that gives real estate developers a digital interface to access layers of important information about a property, including zoning bylaws and nearby proposals.
To show how the proptech app works, Tu described how it served one client. "We had a client looking at a site in North York that they thought was ideal. But then, they used our tool, which scanned 25 different regulations and checked developments in the area in real time," said Tu. "It turns out they had missed a key floodplain regulation."
Tu went on to say the client almost got stuck with a $10 million piece of property he would not have been able to develop. The area remains a parking lot today.
Regarding the developing trend of proptech, Tu notes that the recent growth of the property industry has come about because of necessity. There's a shortage of land and competition is increasing, forcing realtors and clients to make quick decisions.
Property industry plays catch-up
Frank Magliocco, a partner at PwC Canada who specializes in the housing market, told Mortgage Broker News that the real estate industry has been historically slow to embrace new technology.
"I think what you're going to see now is a fairly significant ramp up in embracing that technology once it becomes more mainstream," said Magliocco. "It'll be increasingly important to remain and be competitive in the marketplace. Once you see these technologies prove out, you'll see more and more adoption."
It looks like Canada is going to end up as one of the next major regions for property technology innovation. Besides MapYourProperty, several large Canadian organizations have made announcements of their move into the PropTech space, including Toronto-based Colliers International and Brookfield.
Indigenous-led digital transformation in the face of a pandemic
Projects in Saskatchewan and Ontario are ensuring online learning access and the continuation of Indigenous tourism during COVID-19.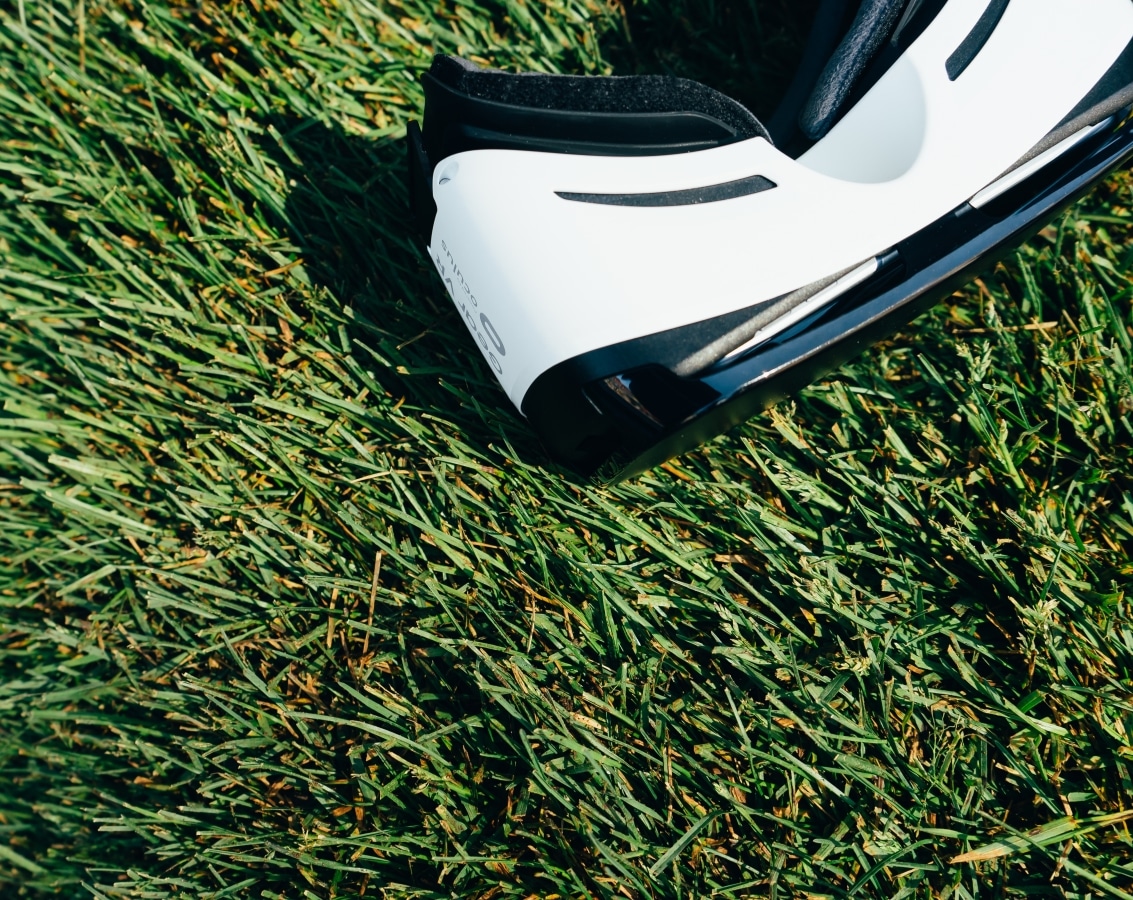 A pair of Indigenous-led projects in Saskatchewan and Ontario are ensuring online learning access and the continuation of Indigenous tourism during COVID-19. 
Getting online
A self-contained signal relay network is helping all students from the Peepeekisis Cree Nation get online and back to school.
As reported in the Regina Leader-Post, Peepeekisis Cree Nation operations director Ernest Standingready — along with Pesakastew School principal David Still and education director Joy Sapp — saw this solution as a way to manage COVID-related physical distancing requirements.
"This technology allows us to broadcast that beam a few kilometres away and pick it up with another node and then repeat it and keep amplifying the signal down the road," Standingready told the Leader-Post.
Mage Networks, based in Calgary, supplied the nodes which have been placed throughout the 38-square-kilometre reserve. Standingready, Still, and Sapp maintain control of the network, with only registered devices allowed and restrictions placed on website access.
Only 30% of the school's registered families had internet access, explained Still, with 70% using cell data. The school gave each registered child a computer. In consideration of siblings, specific learning times are booked for each grade.
"It makes it that much more difficult when we're on a First Nation that doesn't have the basic infrastructure for the Internet, or even reliable, fast internet," said Standingready. "A lot of houses are a few kilometres away (from each other); they're not even tied into public infrastructure … Trying to find a way to get a signal out there was the biggest hurdle, but we were on that early."
Boosting Indigenous tourism
According to Indigenous Tourism Ontario CEO Kevin Eshkawkogan, before COVID-19 there was "an increasing global demand" for Indigenous tourism.
Now, as reported by CBC Sudbury, the organization is working with Indigenous businesses to create virtual reality tours to help manage the pandemic-related decline in business.
In one example, Eshkawkogan explains that a company like Northern Ontario's Mukwa Adventures — which provides guided ATV tours — could benefit from VR technology.
"He's only got so many ATVs that he can take people out on the land and teach them different things," he said, "but if you imagine … how much more accessible his business if he could do a virtual tour."
Ultimately, it comes down to Indigenous-led solutions.
"We just want to help tell the Indigenous story on Indigenous terms while helping business operators who are Indigenous grow their business."
The effect of COVID-19 on digital communications
Twilio's Digital Engagement Report found that the pandemic accelerated companies' digital communications strategies by an average of 6 years.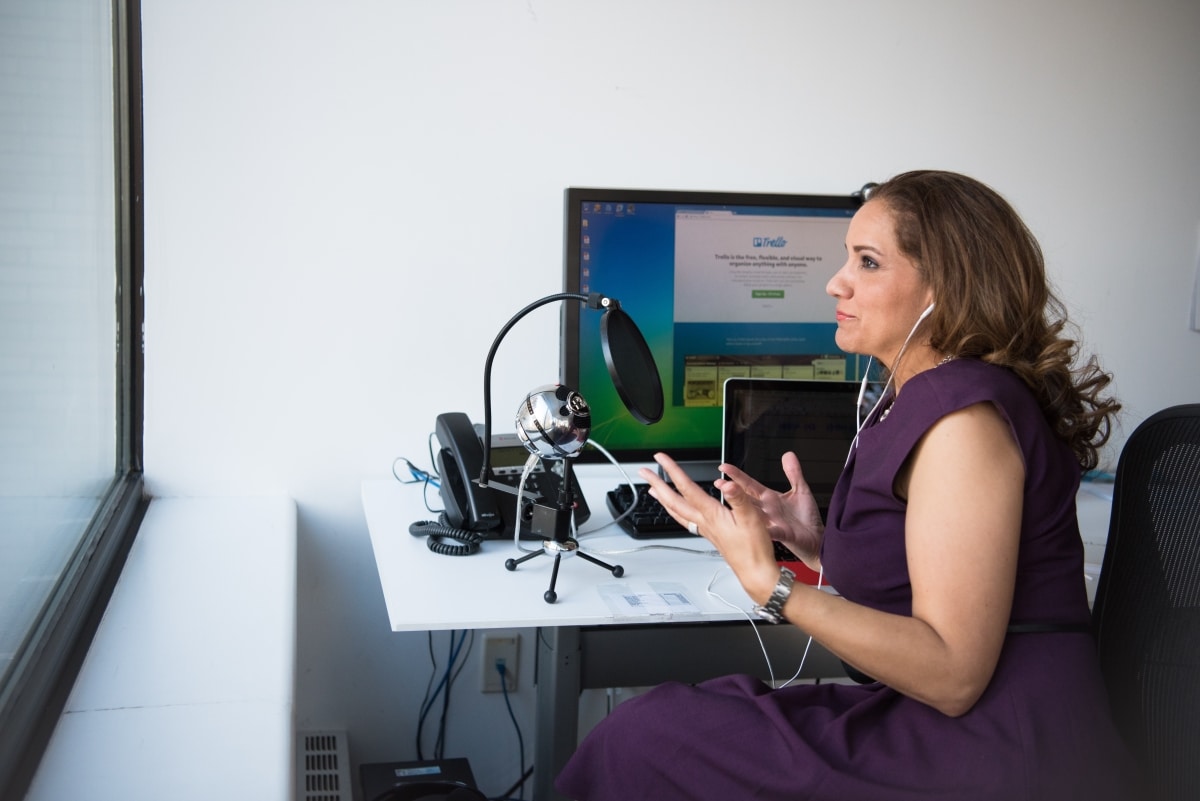 We've discussed how digital transformation fits into our post-COVID world. Specifically, how investment in emerging technologies is key for business survival. 
(Not to mention its effect on the digital workplace and cybersecurity.)
Let's keep the discussion going. Why? Because according to a study by cloud communications platform Twilio, COVID-19 accelerated companies' digital communications strategy by an average of 6 years.
Basically, we're going to be feeling its effects for a very, very long time. 
"Over the last few months, we've seen years-long digital transformation roadmaps compressed into days and weeks in order to adapt to the new normal as a result of COVID-19," explains Glenn Weinstein, Twilio's Chief Customer Officer. Looking at the numbers, 97% of survey respondents believe the pandemic sped up their company's digital transformation.
"Cloud scale, speed, and agility are enabling organizations to innovate faster than ever," Weinstein added.
Twilio surveyed 2500+ enterprise companies on how COVID-19 impacted their digital transformation roadmaps. Read the report and learn how your peers are thinking about the future. https://t.co/zGng9v727y pic.twitter.com/Eitx2OAJ1a

— twilio (@twilio) July 15, 2020

To generate their COVID-19 Digital Engagement Report, Twilio — with Lawless Research — surveyed 2,500+ enterprise decision-makers in the US, UK, Germany, Australia, France, Spain, Italy, Japan, and Singapore. 
Further key insights include:
96% say COVID-19 accelerated digital communication transformation

92% say transforming digital communication is extremely or very critical to address COVID-19 business challenges

Overall, many barriers to DX were broken. At the top of the list of barriers is 'lack of clear strategy' and 'getting executive approval' (both 37%), 'reluctance to replace legacy software' (35%), and 'lack of time' (34%). The average number of barriers broken among respondents is 2.7.

79% say COVID-19 increased their budget for digital transformation

95% expect their organization to find new ways of engaging customers as a result of COVID-19. 54% of respondents said COVID-19 propelled focus on omnichannel communications, while 53% added new channels.

1 in 3 companies started using live chat and IVR channels for the first time, with the average number of net-new channels implemented being 3.5.
Industry- and geography-specific effects
Of the industries that were most likely to accelerate DX efforts, technology, energy, and healthcare were at the top of the list. 
74% of healthcare companies have sped up their digital transformation. Read more in our COVID-19 Digital Engagement Report. https://t.co/2dY8DZWYeT pic.twitter.com/Mz11iUclKf

— twilio (@twilio) July 22, 2020

When looking at the acceleration of DX, construction, and energy companies had their efforts sped up by an average of 8.1 and 7.2 years, respectively. 
Finally, Twilio's report shows that DX knows no borders. Companies in Japan, Germany, and Singapore have had their digital communications efforts accelerated by an average of 7.5, tied at 7.2, respectively. In the UK and France, 1 in 3 organizations say their DX budgets have 'increased dramatically.'
Is your organization intelligent?
More than 83% of respondents to a survey by Wipro said their organization is an Intelligent Enterprise or on their way to being one.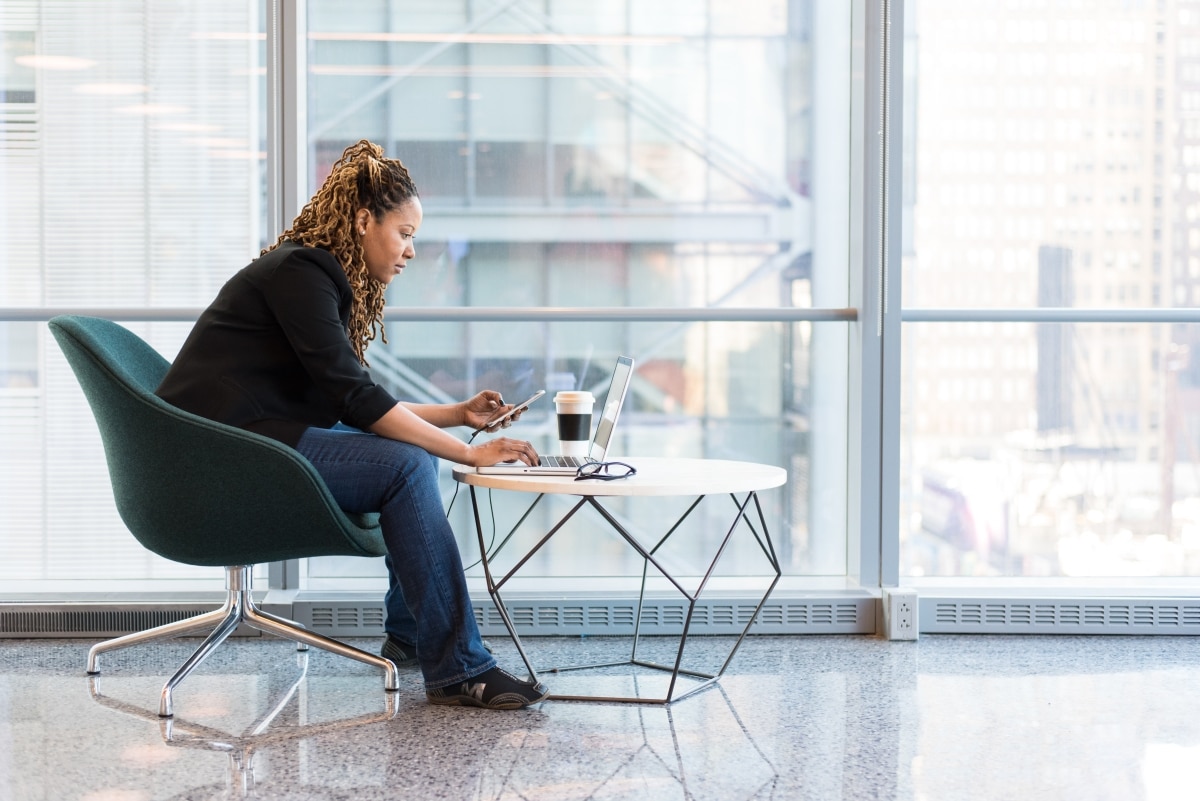 A new study from Wipro shows that Artificial Intelligence (AI), Analytics, Machine Learning, Deep Learning, and Automation are crucial to creating enterprises of the future and that post-COVID, The Intelligent Enterprise will be resilient and able to better manage disruption.  
With 300 respondents in the UK and US — across industry sectors including financial services, healthcare, technology, manufacturing, retail, and consumer goods — the State of Intelligent Enterprises survey revealed that while 80% of organizations recognize the importance of being intelligent, only 17% would classify their organizations as an Intelligent Enterprise.
In the introduction to the survey's report, Wipro explains that "The Intelligent Enterprise is no longer a futuristic vision. It is a daily imperative."
"New problems cannot be solved using old methods. The ability – or inability – to make productive decisions now directly depends on an organization's ability to generate accurate, fast and actionable intelligence to set the correct course."
One key technology that businesses consider critical is AI. 95% of respondents see AI as critical to Intelligent Enterprises, but only 17% have it deployed across the entire organization.
Additional key findings include:
Whether they are already intelligent or working toward it, close to 88% of organizations face challenges.

91% of respondents feel there are data barriers to becoming an Intelligent Enterprise — the most important being data security.

74% of organizations think that investment in technology is the most likely enabler to become an Intelligent Enterprise. 42% of these consider reskilling the workforce as an enabler.
"Organisations now need new capabilities to navigate the current challenges," says Jayant Prabhu, Vice President & Head of Data, Analytics & AI for Wipro Limited.
"The report amplifies the opportunity to gain a first-mover advantage to being Intelligent. The ability to take productive decisions depends on an organization's ability to generate accurate, fast and actionable intelligence. Successful organisations are those that quickly adapt to the new technology landscape to transform into an Intelligent Enterprise."