Robots aren't taking our jobs — just yet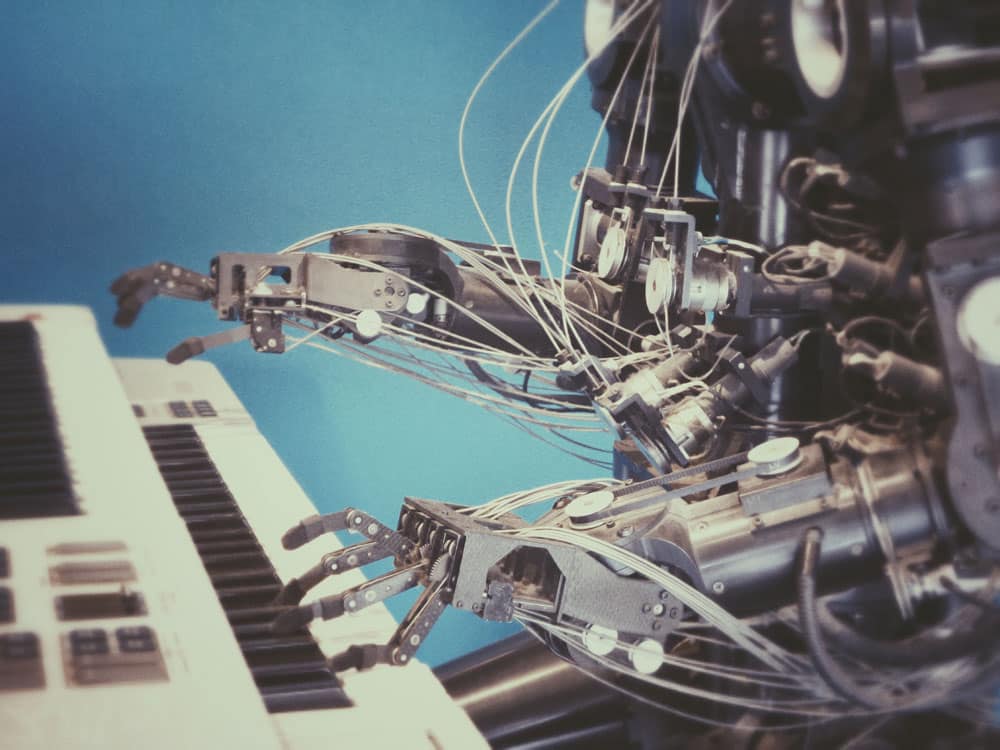 A robot may take your job one day, but so far there is little sign of this happening, according to analysis from the World Bank. While there are predictions about machines taking more jobs associated with humans, the pace is relatively slow.
The rise of automation has been reviewed by the World Bank chief economist, based on data collated from a number of industries. The news is mixed. Most advanced economies seen a decline in industrial jobs since the year 2000 and a rise of robots, in other parts of the world, notably East Asia, there has been a net gain of manufacturing jobs and little sign of robots replacing these types of roles.
Overall, estimations of the impact of automation have been less optimistic. For example, in 2017 Oxford University researchers Dr. Michael Osborne and Dr. Carl Frey interpreted data which suggested that over fifty percent of jobs in a developed economy are vulnerable in terms of humans being replaced by machines. Similarly, the World Economic Forum forecasts that machines and automated software will be handling fully half of all workplace tasks by 2025.
In contrast, some other predictions are overtly positive, such as a report from Siemens, that suggests the 'fourth industrial revolution' will add billions to economies and that, instead of fearing robots, the drive towards automation will actually generate more jobs.
In relation to the World Bank analysis, World Bank's Chief Economist Pinelopi Koujianou Goldberg, interviewed by Bloomberg, states: "This fear that robots have eliminated jobs — this fear is not supported by the evidence so far."
To support this she draws upon the analysis contained within the World Development Report 2019, subtitled "The Changing Nature of Work." The report is considerably pro-technology, indicating: "Work is constantly reshaped by technological progress. Firms adopt new ways of production, markets expand, and societies evolve. Overall, technology brings opportunity, paving the way to create new jobs, increase productivity, and deliver effective public services."
However, as Goldberg discusses in the World Bank report, the range of different work undertaken will alter, with employees far more likely to hold several different jobs over the course of their careers instead of holding down a position with the same employer for decades.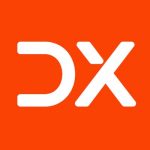 "AI for everything is not a future that I cosign on"
Data scientist and NYU associate professor Meredith Broussard on AI's negative impact on social problems and beyond.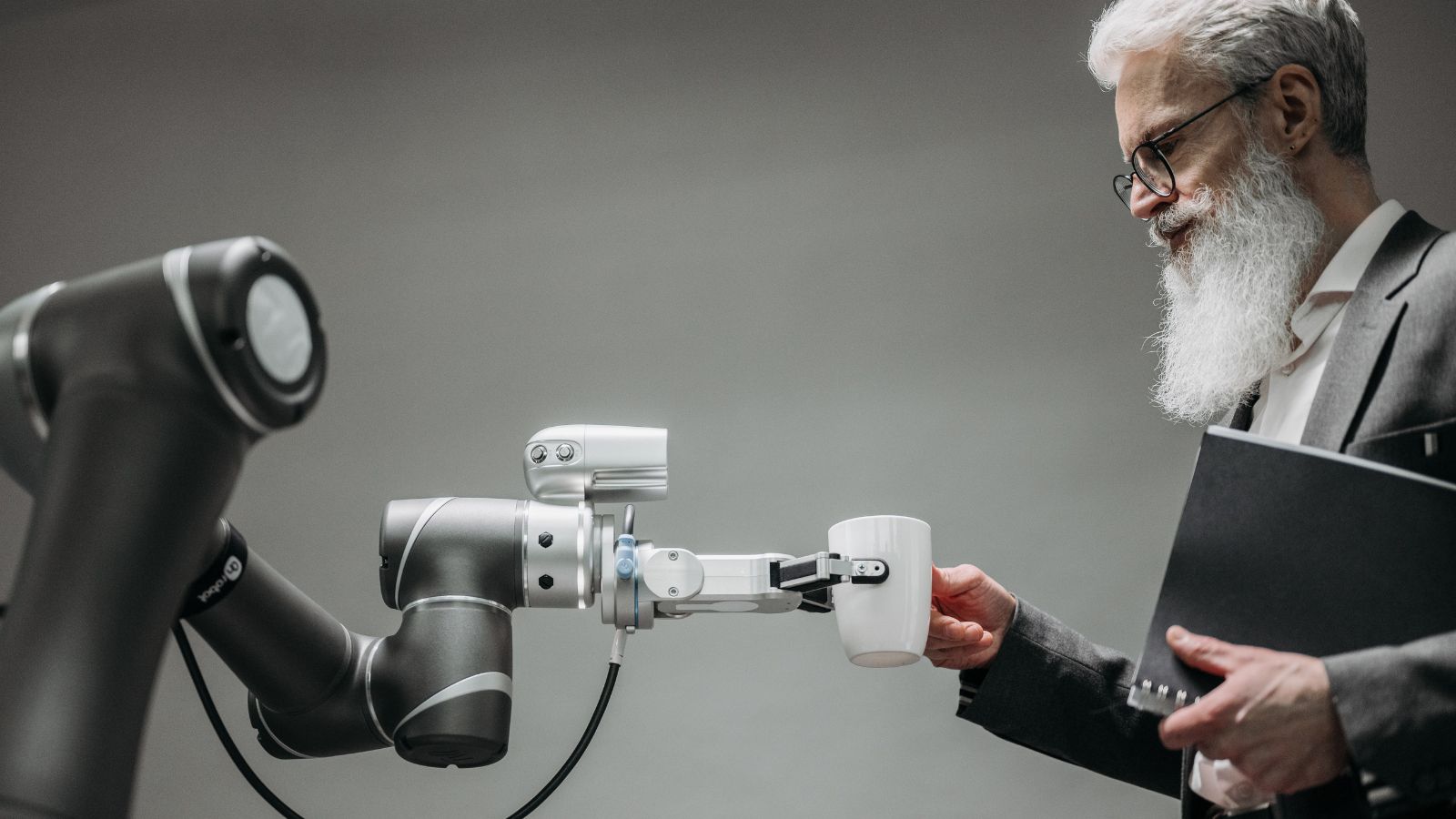 AI is the talk of the town, with applications like ChatGPT and smart homes taking the world by storm.
But AI isn't just a trend for the odd convenience. Most didn't notice as closely, but the technology's been developing for decades. Virtual reality and natural language processing were already developing in the 1990s, while robots kept popping up throughout the 2000s.
Then there's Apple and Amazon — giants synonymous with their AI counterparts, Siri and Alexa.
Convenient? Definitely. Flawless? Absolutely not, according to Meredith Broussard. The AI researcher, author, and NYU associate professor shared some insights on AI's limitations after noticing AI's role in her own cancer diagnostics.
Here are some highlights from the interview:
On the notion that AI bias is the only obstacle to widespread AI application:
One of the big issues I have with this argument is this idea that somehow AI is going to reach its full potential. AI is just math. I don't think that everything in the world should be governed by math. Computers are really good at solving mathematical issues. But they are not very good at solving social issues, yet they are being applied to social problems. This kind of imagined endgame of Oh, we're just going to use AI for everything is not a future that I cosign on.
On AI predictive grading in the education system:
As a professor, predicting student grades in advance is the opposite of what I want in my classroom. I want to believe in the possibility of change. I want to get my students further along on their learning journey. An algorithm that says "This student is this kind of student, so they're probably going to be like this," is counter to the whole point of education, as far as I'm concerned.
On AI's limitations in the police system:
Police are also no better at using technology than anybody else. If we were talking about a situation where everybody was a top-notch computer scientist who was trained in all of the intersectional sociological issues of the day, and we had communities that had fully funded schools and we had, you know, social equity, then it would be a different story. But we live in a world with a lot of problems, and throwing more technology at already overpoliced Black, brown, and poorer neighborhoods in the United States is not helping.
On how to make machine learning less discriminatory:
That's a really good question. All of my talk about auditing sort of explodes our notion of the "black box." As I started trying to explain computational systems, I realized that the "black box" is an abstraction that we use because it's convenient and because we don't often want to get into long, complicated conversations about math.
When we're writing about machine-learning systems, it is tempting to not get into the weeds. But we know that these systems are being discriminatory. The time has passed for reporters to just say Oh, we don't know what the potential problems are in the system. We can guess what the potential problems are and ask the tough questions. Has this system been evaluated for bias based on gender, based on ability, based on race? Most of the time the answer is no, and that needs to change.
Read the full interview in the MIT Technology Review.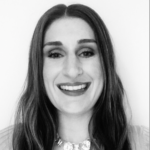 Veronica Ott is a freelance writer and digital marketer with a specialization in finance and business. As a CPA with experience in the industry, she's able to provide unique insight into various monetary, financial and economic topics. When Veronica isn't writing, you can find her watching the latest films!
How are AI tools like ChatGPT deployed in retail?
"ChatGPT is no doubt amplifying customers' shopping experiences, leading to more sales and profit for retailers," says one tech founder.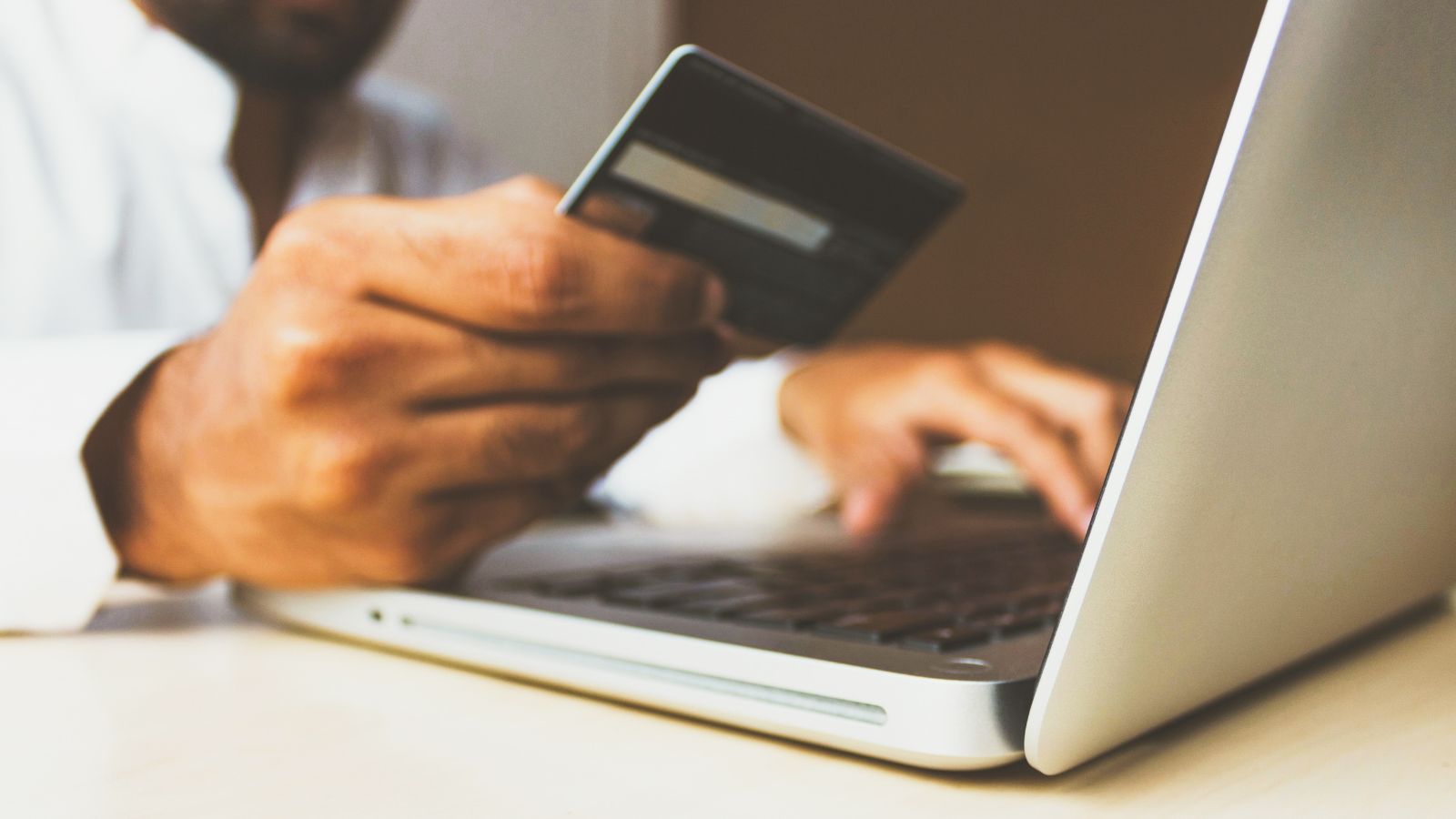 While many people are asking online AI tool ChatGPT all kinds of fun questions, it also being put to work by retailers, to improve the way they do business
And the use cases are wide in variety.
In an article from the National Automobile Dealers Association, Fiat and Kia Germany have begun using ChatGPT to answer questions in an interactive digital showroom. The report went on to describe how it could dispense information about vehicles, financing options, and provide a more personalized experience for customers.
In another example, retailers can now create a profile of a customer's sizing, previous purchases, and browsing history, and integrate ChatGPT into their recommendation engines to personalize product suggestions for customers. In a similar track, software company ElifTech created ElifMail, an email marketing solution powered by ChatGPT, which helps automate the process of responding to customer inquiries, so that the retailer can focus on more critical tasks.
Inside Intelligence reported that French supermarket chain Carrefour is "experimenting with ChatGPT and generative AI to create videos answering common customer questions, such as how to eat healthier for less."
ChatGPT is also helpful for retailers when it comes to visual product searches, noted Ryan Faber, founder of Copymatic, a cutting-edge AI-powered platform that helps businesses create content.
"It comes with visual recognition technology that retailers are utilizing to attract and give more options to customers," he explains.
"Before, only text and voice searches were available, but with visual product searches, customers are getting more satisfied as they can easily upload an image and get exact results. ChatGPT is no doubt amplifying customers' shopping experiences, leading to more sales and profit for retailers."
Instacart is already using the service as a chatbot, reports Wall Street Journal. Chatbots are inherently able to handle a large volume of customer inquiries and provide personalized recommendations, product information, and support.
One benefit for the consumer is that the purchase could be completed entirely within the chat window, noted Abby McNally, Director of Planning and Awareness Media at Collective Measures, a marketing agency based in Minneapolis.
"There's no need to navigate to a different page or to enter any credit card information. This can lead to higher conversion rates and more sales." Backing up this point, a LivePerson survey showed that 68 percent of consumers become more loyal to a brand if they can resolve issues through a chatbot, and 60 percent of those aged 18 to 24 actually prefer a chatbot interaction to a human's.
McNally added that AI chatbots in retail will come in handy as a tool for employee training. A generative AI chatbot could draft fictional customer service scenarios for associates to respond to.
Nevertheless, as anyone who has used ChatGPT, it's clear sometimes the responses can be flawed, inaccurate, or incomplete. Chani Jos, a freelance web programmer in Montreal, who has worked for Google, and Waze, said she has concerns that it has "the potential to be misused for malicious purposes, such as spreading misinformation or conducting scams." She also warned that the programming is not yet at a point when it will replicate real-life needs for customer service.
Since ChatGPT and similar generative AI tools have been created on an open AI model, they are largely accessible to anyone. Because of this, we're sure to see more startups using GPT3 to build various tools.
"ChatGPT and AI tools can be a great for small businesses to save time and effort on their marketing, product description analyzation and customer service, while achieving better results," said marketing consultant and cofounder of business consulting firm 172Group, Shari Wright Pilo. She's been researching AI and ChatGPT to help her clients. 

One example? Tasked with analyzing a client's executive summary, Wright Pilo asked ChatGPT to develop a marketing plan that included social and email campaigns for special offers.

After tweaking prompts, she and the client were able to create a content calendar for three months, complete with post copy, calls to action, and visual suggestions. This took 20 minutes, not including revision time.

The client transferred the plan to a Google sheet, where she personalized the posts to match her tone and branding, creating visuals in Canva. 
The result was the client having a complete social media and email marketing strategy for the next three months, created within two days, freeing up her time to focus on other business tasks and generate more revenue.
"Even better, she's now engaging with her audience on social media, growing her email list, and keeping her customers happy," noted Wright Pilo.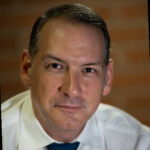 Dave is a journalist whose work has appeared in more than 100 media outlets around the world, including BBC, National Post, Washington Times, Globe and Mail, New York Times, Baltimore Sun.
Only 13% of Web3 founding teams include any women, BCG study finds
A look into a BCG report highlighting gender disparity in Web3 and STEM.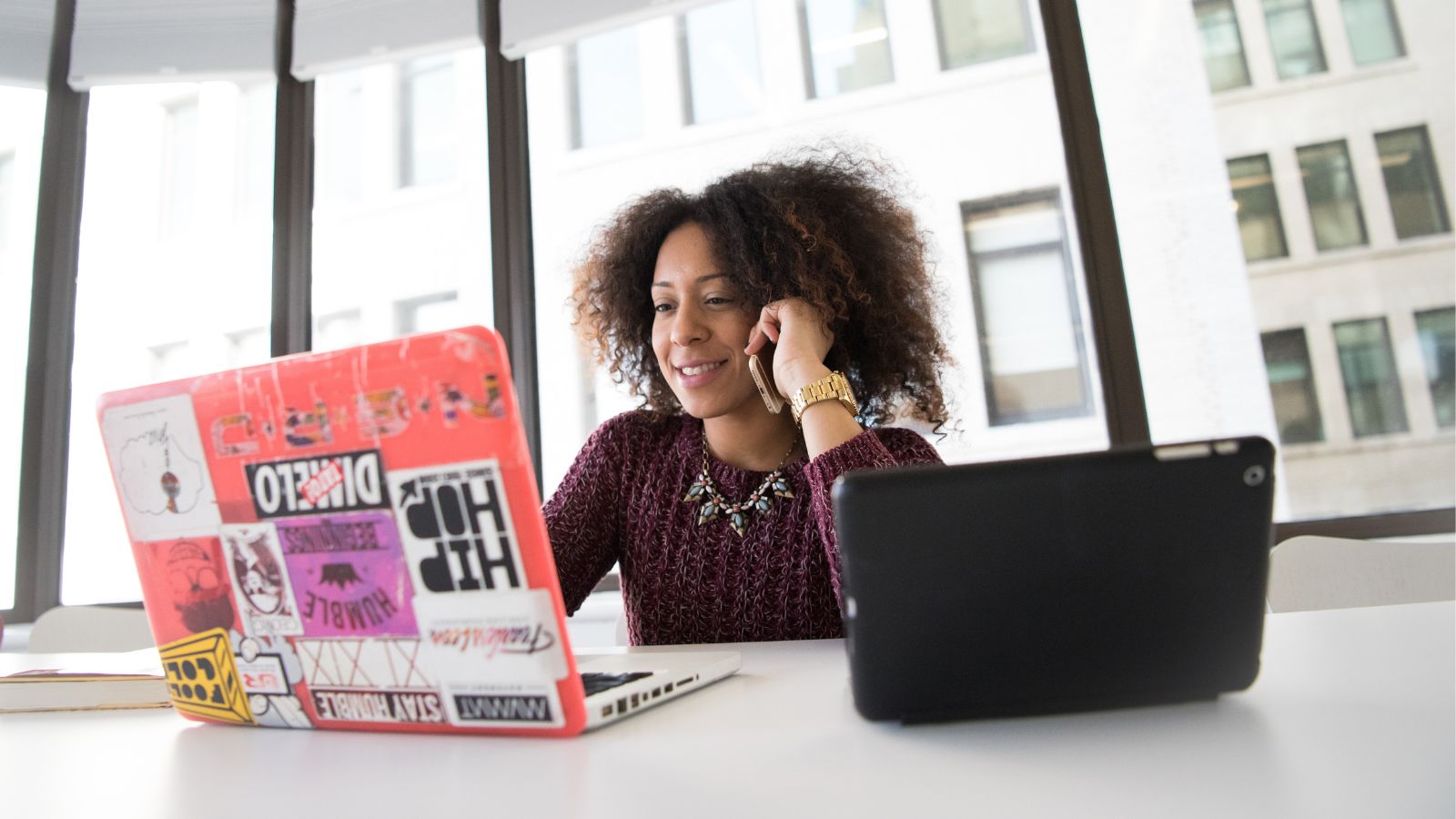 It's shocking that 2023 still sees vast gender disparity in entire industries. Unfortunately, the STEM and sub-industries like Web3 see it the most.
If you haven't heard, Web3 is the latest cryptocurrency technology for a blockchain-based internet.
The Boston Consulting Group (BCG) found that only 13% of Web3 companies included any women on their founding teams. Another key finding was that only 3% of Web3 company founding teams consisted of all women.
Talk about archaic, for such a progressive industry.
We dove into the report to understand the severity of that disparity and what companies can do about it. Let's start with some of the report's key findings on founders:
13% of Web3 company founding teams have at least one woman
3% of Web3 company founding teams encompass all women
93% of Web3 founders are men
These findings above remain consistent not only in North America, but also in the Asia-Pacific and Europe. Now, this disparity unfortunately continues even when you look at the wider workforce of Web3 companies:
73% of Web3 companies' entire workforce are men
88% of technical roles at Web3 companies are held by men
BCG also examined the role of women in Web3 founding teams by startup stage and funding amount. Sadly, the bigger the investment, the less likely a woman was to sit on the founding team. Only 7% of Web3 companies with $1B invested had women in the founding teams. Similarly, companies that received between $500M to $999M had men as founding teams.
STEM companies show similar results. While the US Census demonstrates more women achieving STEM roles, the disparity is still present. The BCG's report backs this as well:
33% of STEM company workforces are women
25% of technical roles at STEM companies are held by women
What does BCG propose we do about it? Luckily, the early nature of Web3 offers time to rectify the gender disparity. Here are some strategies discussed:
Monitor the data: Granular, objective data collection will keep track of female representation within a company's workforce and founders.
Include women on VC investment teams: All-male investment teams are more likely to garner all-make founding teams.
Create inclusive brand experiences: The Web3 experience should cater to a broad audience.
Stay close to regulators: Collaborate with government and organizational entities to shape regulations for this new industry.
Build mentorship and support opportunities: Diverse networks and mentorship opportunities can keep companies in check with gender equality.
Read BCG's full press release.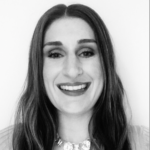 Veronica Ott is a freelance writer and digital marketer with a specialization in finance and business. As a CPA with experience in the industry, she's able to provide unique insight into various monetary, financial and economic topics. When Veronica isn't writing, you can find her watching the latest films!