Avoiding the falsification of medicines with blockchain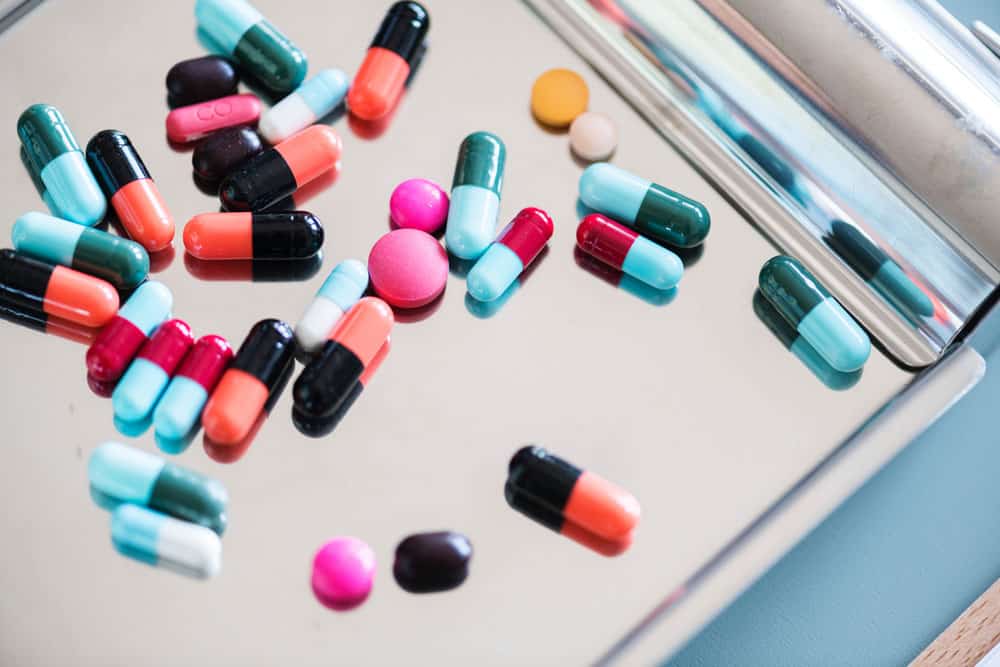 Counterfeit medicines are a problem around the world, with many producers of false medicines attempting to illegitimate drugs from pharmaceutical companies. Blockchain could be the answer to stem the tide and the U.S. FDA are interested.
Concerns with falsified medicines extend to where drugs which are targeted at those who are seriously ill. These types of medicines may be contaminated or they can contain the wrong ingredient or no active ingredient at all. Alternatively, the drugs may have the right active ingredient but at the wrong dose. In other words, such medicines may harm the patient or exert no beneficial effect at all.
The rise in counterfeit medicines is linked to a general increase in the number of people using the Internet to purchase commodities and this includes those using the Internet to self-diagnose and self-prescribe. This practice can lead to people purchasing ineffective medicines; medicines that normally require a prescription; or purchasing what they think are legitimate medicines but which are in fact fake.
For many years regulators, such as the U.S. Food and Drug Administration (FDA), Health Canada and the European Medicines Agency have taken measures to prevent counterfeit medicines from entering the drug supply chain. One such example of a practice designed to reduce counterfeiting is by implementing product serialization. Serialization requires a comprehensive system to track and trace the passage of prescription drugs through the entire supply chain.
An alternative could be based on blockchain. "Blocks" on the blockchain are made up of digital pieces of information, which store information about transactions, say the date, time, and transaction price. Blocks also store information about who is participating in transactions, and information that distinguishes the block from other blocks. The system is designed to provide transparency and security.
In theory, with a pharmaceutical blockchain it would be impossible to tamper with a medicine or to swap legitimate medicines with fake medicines. In addition, someone purchasing a medicine would be able to assess where the medicine came from (that is, did it come from a bona fide manufacturer?)
It is for this reason that the U.S. FDA is examining the potential for blockchain, as Engadget reports. The federal agency has begun a pilot program that enables the drug supply chain explore ways to track prescription medicine.
According to the FDA, blockchain will enable the "use of innovative and emerging approaches for enhanced tracing and verification of prescription drugs in the U.S. to ensure suspect and illegitimate products do not enter the supply chain."
Pharmaceutical companies have until March 11, 2019 to apply. The pilot will not produce actionable results until 2023. In the meantime, more conventional methods for seeking to eliminate counterfeit medicines will have to suffice.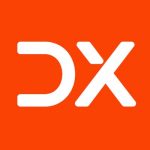 The importance of data access for digital initiatives
A new report from MuleSoft found that just 37% of organizations have the skills and technology to keep up with digital projects.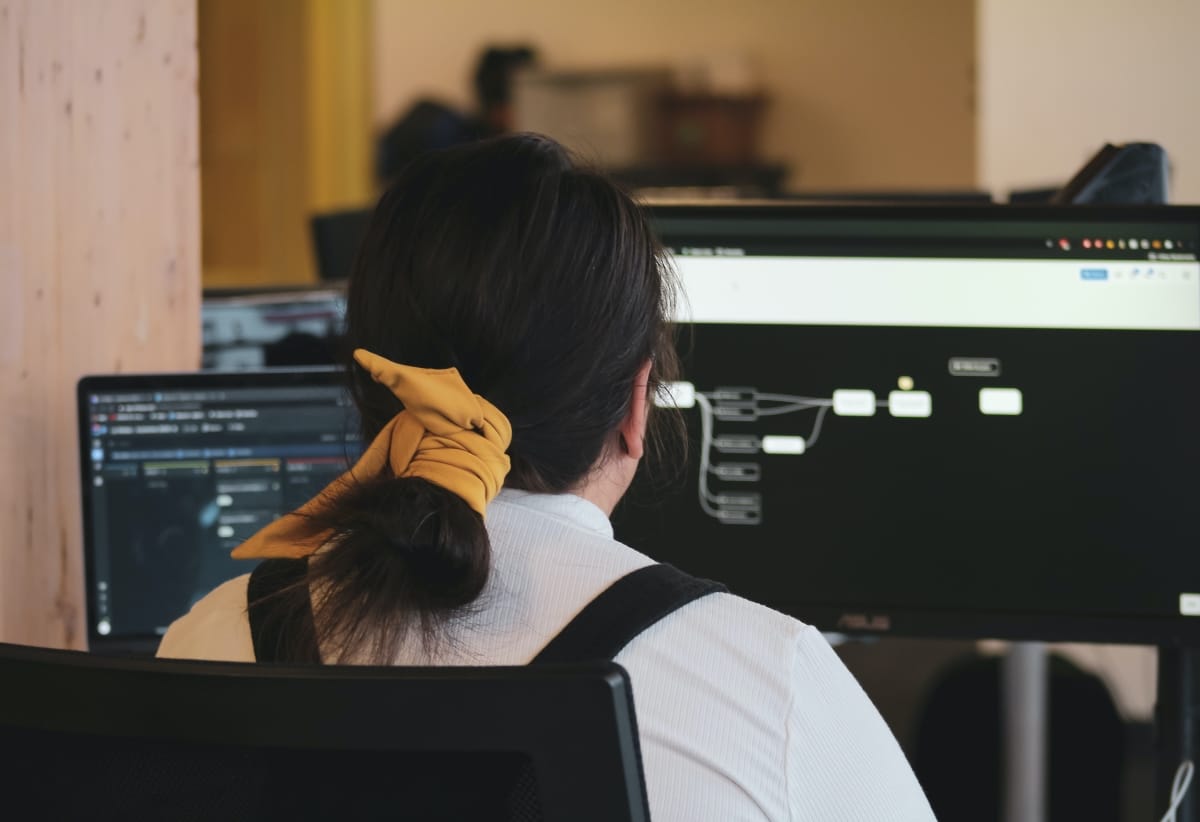 In a global survey of over 1,700 line of business employees in organizations with at least 250 employees, MuleSoft found that just 37% of organizations have the skills and technology to keep up with digital projects.
The resulting report — The State of Business and IT Innovation — reveals four key ideas that IT leaders need to know in order to drive digital innovation forward.
The @MuleSoft 2020 global survey of 1,739 line-of-business (LoB) employees in organizations with at least 250 employees revealed only 37% of companies have the skills and technology to keep pace with digital projects during the COVID-19 pandemic. https://t.co/yZBlJsdc08 pic.twitter.com/OM54WZ6QqA

— Vala Afshar (@ValaAfshar) December 7, 2020
These four key findings are:
Collaboration is key 

68% of respondents believe IT and LoB users should jointly drive digital innovation.
Keep up the pace 

51% expressed frustration with the speed at which IT can deliver projects.
Integration challenge

37% cite security and compliance as the biggest challenge to delivering new digital services, followed by integration (i.e. connecting systems, data, and apps) at 37%.
Data access

80% say that in order to deliver on project goals faster, employees need easy access to data and IT capabilities.  
"This research shows data is one of the most critical assets that businesses need to move fast and thrive into the future," said MuleSoft CEO Brent Hayward. 
"Organizations need to empower every employee to unlock and integrate data — no matter where it resides — to deliver critical, time-sensitive projects and innovation at scale, while making products and services more connected than ever."
Want to read through the whole report? Download it from MuleSoft.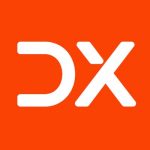 DX Journal covers the impact of digital transformation (DX) initiatives worldwide across multiple industries.
Where is the financial value in AI? Employing multiple human-machine learning approaches, say experts
According to a new study, only 10% of organizations are achieving significant financial benefits with AI.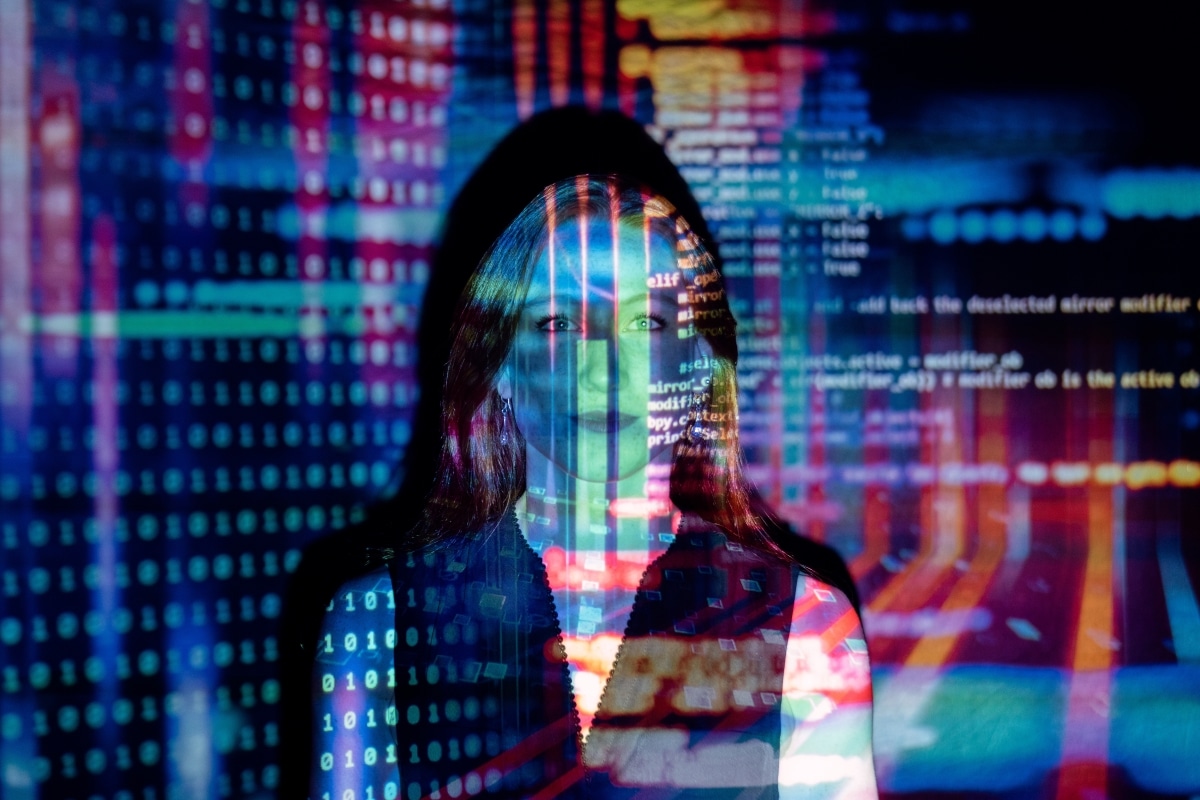 AI is everywhere these days — especially as we work to fight the spread of COVID-19. 
Even in the "before times," AI was a hot topic that always found itself in the center of most digital transformation conversations. A new study from MIT Sloan Management Review, BCG GAMMA, and BCG Henderson Institute, however, prompts a crucial question:
Are You Making the Most of Your Relationship with AI?
Finding value
Despite the proliferation of the technology and increased investment, according to the report, just 10% of organizations are achieving significant financial benefits with AI. The secret ingredient in these success stories? "Multiple types of interaction and feedback between humans and AI," which translated into a six-times better chance of amplifying the organization's success with AI.
"The single most critical driver of value from AI is not algorithms, nor technology — it is the human in the equation," affirms report co-author Shervin Khodabandeh.
View this post on Instagram
From a survey of over 3,000 managers from 29 industries based in 112 countries — plus in-depth interviews with experts — the report outlined three investments organizations can make to maximize value:
The likelihood of achieving benefits increases by 19% with investment in AI infrastructure, talent, and strategy.

Scalability. When organizations think beyond automation as a use case, the likelihood of financial benefit increases by 18%.

"Achieving organizational learning with AI (drawing on multiple interaction modes between humans and machines) and building feedback loops between human and AI increases that likelihood by another 34%."
According to report co-author Sam Ransbotham, at the core of successfully creating value from AI is continuous learning between human and machine:
"Isolated AI applications can be powerful. But we find that organizations leading with AI haven't changed processes to use AI. Instead, they've learned with AI how to change processes. The key isn't teaching the machines. Or even learning from the machines. The key is learning with the machines — systematically and continuously." 
Continued growth
While just 1 in 10 organizations finds financial benefits with AI, 70% of respondents understand how it can generate value — up from 57% in 2017.
BCG research finds that only 10% of companies report financial benefits from implementing AI. Companies that find success do so by thinking of AI as an integral, strategic component of their business and engaging in four key categories of activities: https://t.co/QTO68XLya2 pic.twitter.com/RZUJRCdlL6

— Boston Consulting Group (@BCG) October 24, 2020
Additionally, 59% of respondents have an AI strategy, compared to 39% in 2017, the survey found. Finally, 57% of respondents say their organizations are "piloting or deploying" AI — not a huge increase from 2017 (46%). 
One of the biggest takeaways? According to co-author David Kiron, "companies need to calibrate their investments in technology, people, and learning processes."
"Financial investments in technology and people are important, but investing social capital in learning is critical to creating significant value with AI."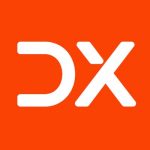 DX Journal covers the impact of digital transformation (DX) initiatives worldwide across multiple industries.
Bringing DX to the food supply chain in a pandemic
In a new paper, supply chain stakeholders share how COVID-19 has affected the transformation of the sector.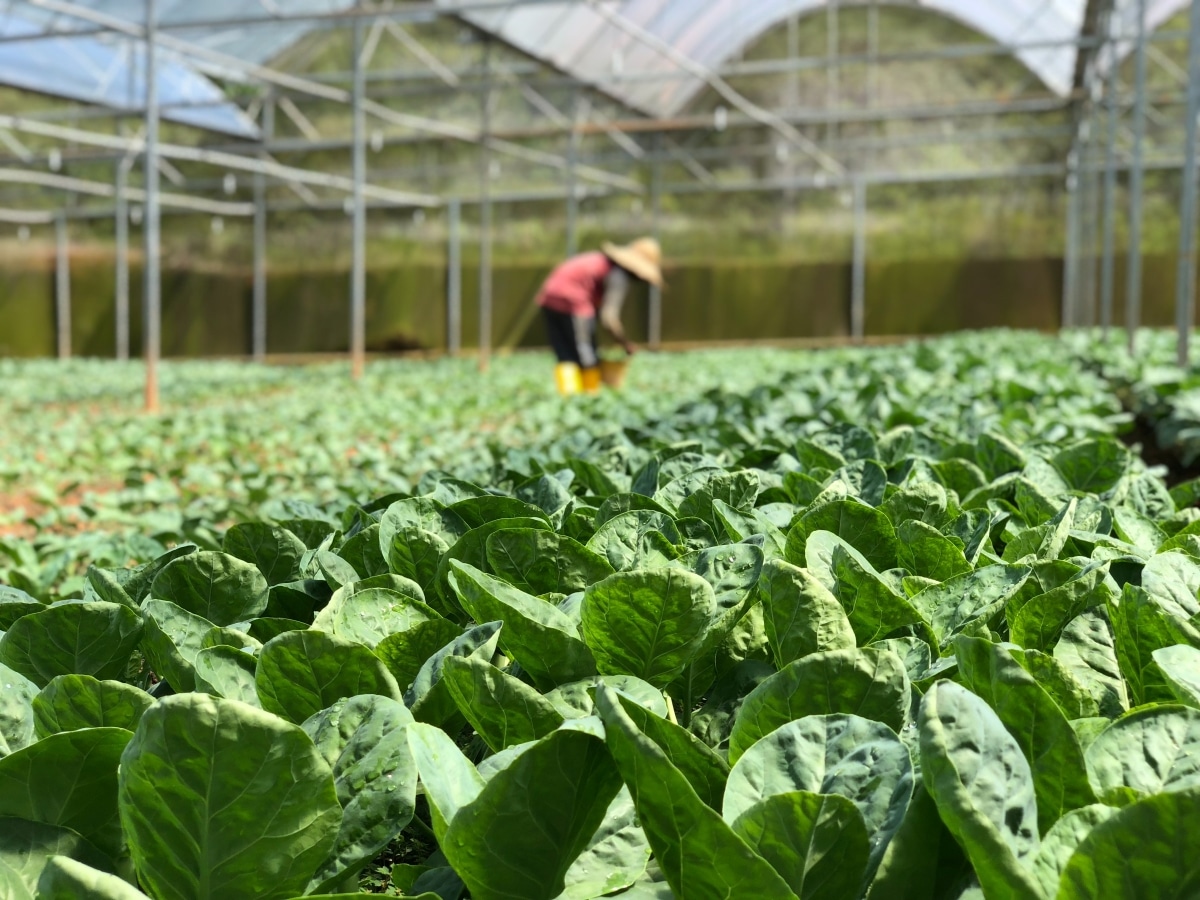 There's little doubt that COVID-19 had a profound effect on the food supply chain.
As one example, just think back to roughly March of this year, when virus transmission was rapidly picking up speed. Remember the reports of food and beverage companies only producing their most popular or essential products? Or how it would take slightly longer than usual to restock certain products? What about the rush to integrate — or quickly improve the efficiency of — digital and e-commerce. 
Panning out a bit, think about food safety and quality professionals. The need to stay safe — and in many cases, stay at home — meant performing the very hands-on job of monitoring, auditing, inspecting at a distance, i.e. digitally. 
When the food supply chain was hit by storages, delays, breakdowns, and lockdowns, the end result was — like in so many sectors — a rapid digital transformation.
As The Food Safety Market — an SME-powered industrial data platform dedicated to boosting the competitiveness of European food certification — elaborates in a new discussion paper, "technology has played an important role in enabling business continuity in the new reality."
Agroknow (Coordinator of the TheFSM project) and 13 distinguished leaders from a variety of supply chain stakeholders discussed the changes we should expect regarding the Digital Transformation of Food Quality and Safety.#foodsafety #foodquality
👉https://t.co/VSdqwWP2LT

— TheFSM (@TheFSMeu) November 10, 2020
The paper — Digital Transformation of Food Quality & Safety: How COVID-19 accelerates the adoption of digital technologies across the food supply chain — features industry experts from companies like Nestlé, Ferrero, PepsiCo, McCormick & Company, and more discussing the effects of the pandemic on the supply chain.
A few highlights from the paper:
John Carter, Area Europe Quality Director for Ferrero put the issue of food access into perspective at the start of his interview:
"The production of food defines our world. The effects of agriculture on our daily lives are so omnipresent that they can be easy to overlook; landscapes and societies are profoundly influenced by the need to feed our growing population. But much has been taken for granted. Only occasionally are we forced to consider: 'where does our food come from?'"
Ellen de Brabander, Senior Vice President of R&D for PepsiCo provided insight on the cost benefits of digital transformation:
"The need for customization is a big driver for accelerating digital transformation and moving away from a 'one size fits all' approach. This means that the cost to develop and produce a product must be lower and digital technologies provide a clear opportunity here." 
Clare Menezes, Director of Global Food Integrity for McCormick & Company brought up one area where digital tools need to go:
"There aren't any areas where digital tools "fail", but there is a need for tools that 'prove out' predictions around where the next integrity event will play out and how it could lead to quality or food safety failure. These tools are an obvious candidate for AI given the number of PESTLE factors that might come into play." 
Want to read all of the interviews? Check out the paper here.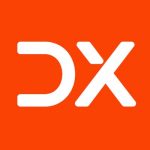 DX Journal covers the impact of digital transformation (DX) initiatives worldwide across multiple industries.