The cloud strategy that Microsoft is leading and that Google and Amazon are betting on is growing, report says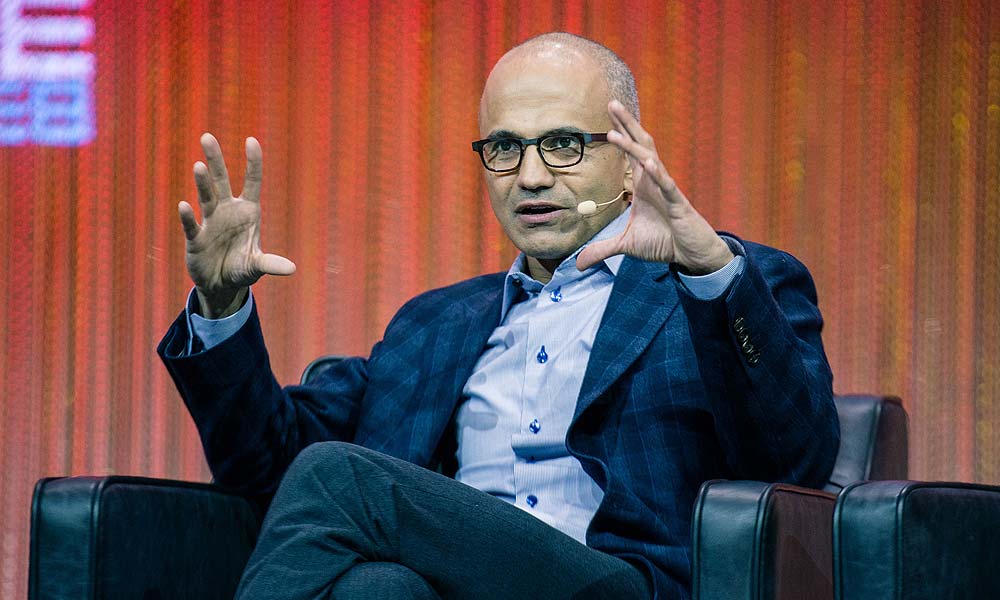 According to Flexera's RightScale 2019 State of the Cloud Report, the amount of large companies with a hybrid cloud strategy, or combining public clouds and data centers to store workloads, has risen from 51% to 58%.
Microsoft is the leader in hybrid cloud, as it introduced its hybrid cloud Azure Stack in 2017.
Google Cloud and Amazon Web Services have also announced hybrid cloud offerings in the past year.
For a long time, Microsoft has been touting hybrid cloud, or a mix of on-premises and public cloud services.
And in the past year, both Amazon Web Services and Google Cloud have followed suit, making major announcements around hybrid cloud. Companies often choose to keep some of their work on data centers due to regulations, especially in industries like health or finance, and analysts say this will not change anytime soon.
Indeed, 58% of companies with more than 1,000 employees are now pursuing a hybrid cloud strategy, up from 51% last year, Flexera's RightScale 2019 State of the Cloud Report says.
What's more, 84% of those companies have a multi-cloud strategy, which means that they store workloads on multiple public clouds, hybrid clouds or data centers. This rose from 81% last year.
Microsoft launched its hybrid cloud Azure Stack in 2017, and currently, Microsoft is the only company out of the top three cloud providers that has a generally available hybrid cloud.
Last November, Amazon announced a hybrid cloud offering calledAWS Outposts, and it will be available later this year. And in February, Google Cloud announced that it will make its hybrid cloud offering Cloud Services Platform available as a beta for customers, a move that company officials say is a part of its strategy to attract more enterprise customers.
In addition, IBM is betting on its upcoming acquisition of Red Hat to help it become a top hybrid cloud player.
Now, 45% of enterprises see hybrid cloud or a balanced approach being using public clouds and data centers as their top priority in their cloud strategy, the survey found. In comparison, 31% of enterprises see public cloud as their biggest focus.
The Flexera RightScale survey polled 786 respondents, 58% of which were large, 1,000+ employee corporations and 42% of which were small businesses.
This article was originally published on Business Insider. Copyright 2019. AI, financing, and green skilling hot climate topics at the UN's COP28 UAE
A look into trending climate topics for this year's UAE-hosted COP28 climate summit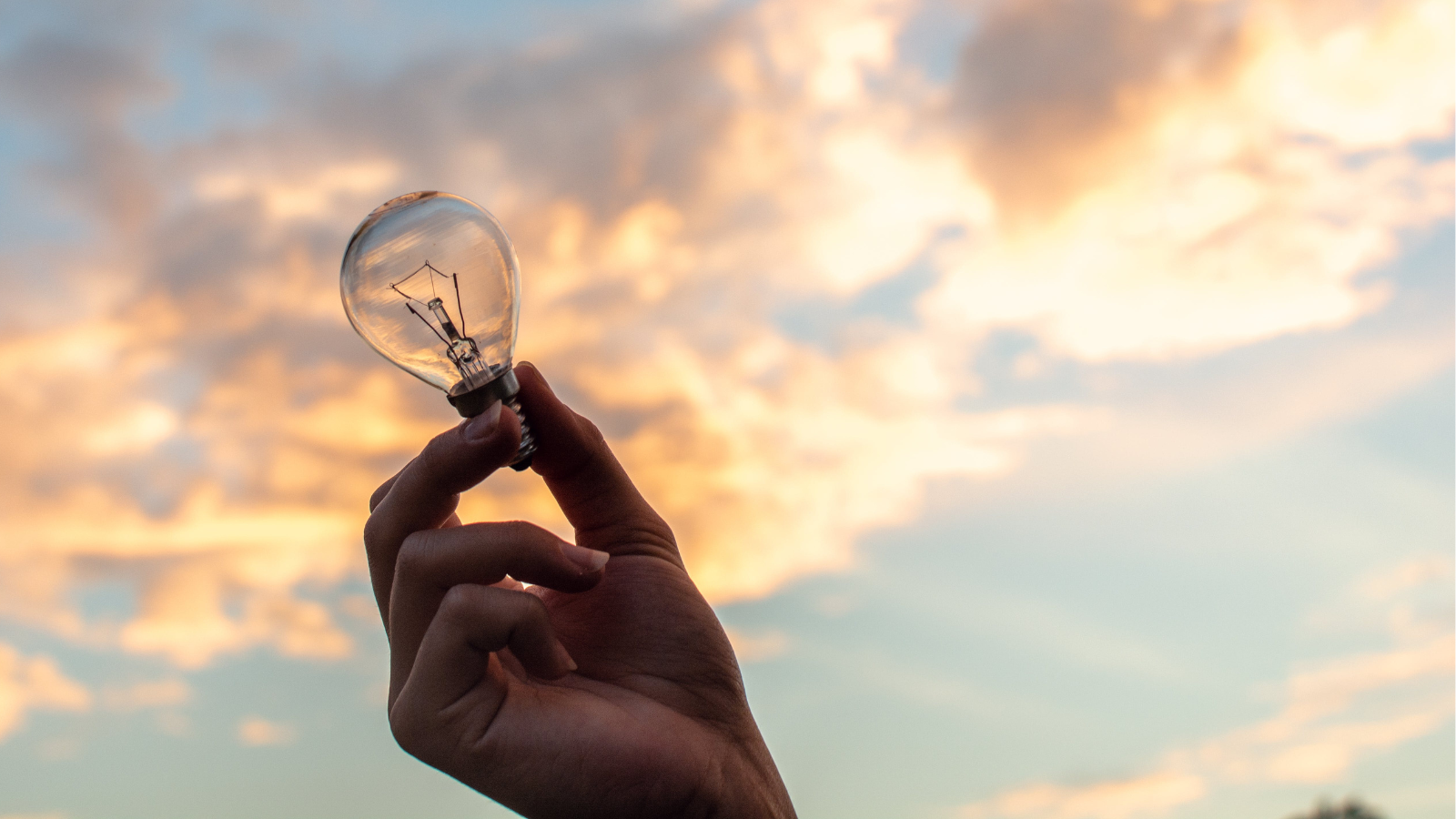 COP28 is the 28th annual Conference of Parties (COP), an international climate summit held as an international treaty of the UN Framework Convention on Climate Change (UNFCCC).
Taking place in Dubai, United Arab Emirates, the summit runs from Nov. 30 to Dec. 12 and will be hosting world government leaders, scientists, researchers, and experts. Here, they'll discuss and address current issues that hurt the environment, like heat waves, sea levels rising, global warming, and more.
First item on the docket? An assessment of global climate progress since COP21 — an assessment known as the first Global Stocktake (GST).
What kind of progress? Let's rewind eight years for a recap:
The 2015 Paris Agreement was adopted at COP21, hosted in Paris, where 194 countries (195 including the European Union) committed to keeping global temperature increases well below 2 degrees Celsius and ideally 1.5 degrees.
Still, last year's COP27 had countries butting heads about phasing out fossil fuels. Of course, most of the world is on board, save for some of the biggest fossil fuel producers like Russia and Saudi Arabia.
This year, COP28 president Sultan Al Jaber is adamantly advocating action that keeps the world well below the 1.5-degree increase, and that includes capturing fossil fuel emissions, but not disqualifying them completely.
Here are a few event topics on the docket at COP28:
Cleantech and AI: The road to net-zero is pathed almost completely with innovative tech like digital twin technology, the internet of things (IoT), cloud computing, AI, satellite mapping, and other tech types that the conference will speak to.
Upskilling and education: With the rise of green and cleantech as long-standing climate solutions, the labour force needs to keep up with all the technical skills required to operate and develop the technology. COP28 has a few panels and lectures about sustainable digital skills, green skills, and sustainability leadership initiatives for youth and students.
Financing: Developing countries are in more need of financing than ever to come close to reaching their climate goals. Various panels discuss inclusive finance architecture, the role of philanthropy, tech startups, family offices, organic waste removal, affordable tech, and digital private-public relationships for climate financing.
Interested in learning more about the panels, topics, or schedule?
Check out the COP28 UAE website for more details.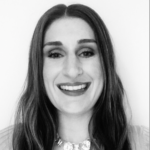 Veronica Ott is a freelance writer and digital marketer with a specialization in finance and business. As a CPA with experience in the industry, she's able to provide unique insight into various monetary, financial and economic topics. When Veronica isn't writing, you can find her watching the latest films!
mesh conference hits Toronto next week — here's what's in store
In one week, innovators and digital transformation leaders from across North America will gather at the Symes in Toronto for the mesh conference.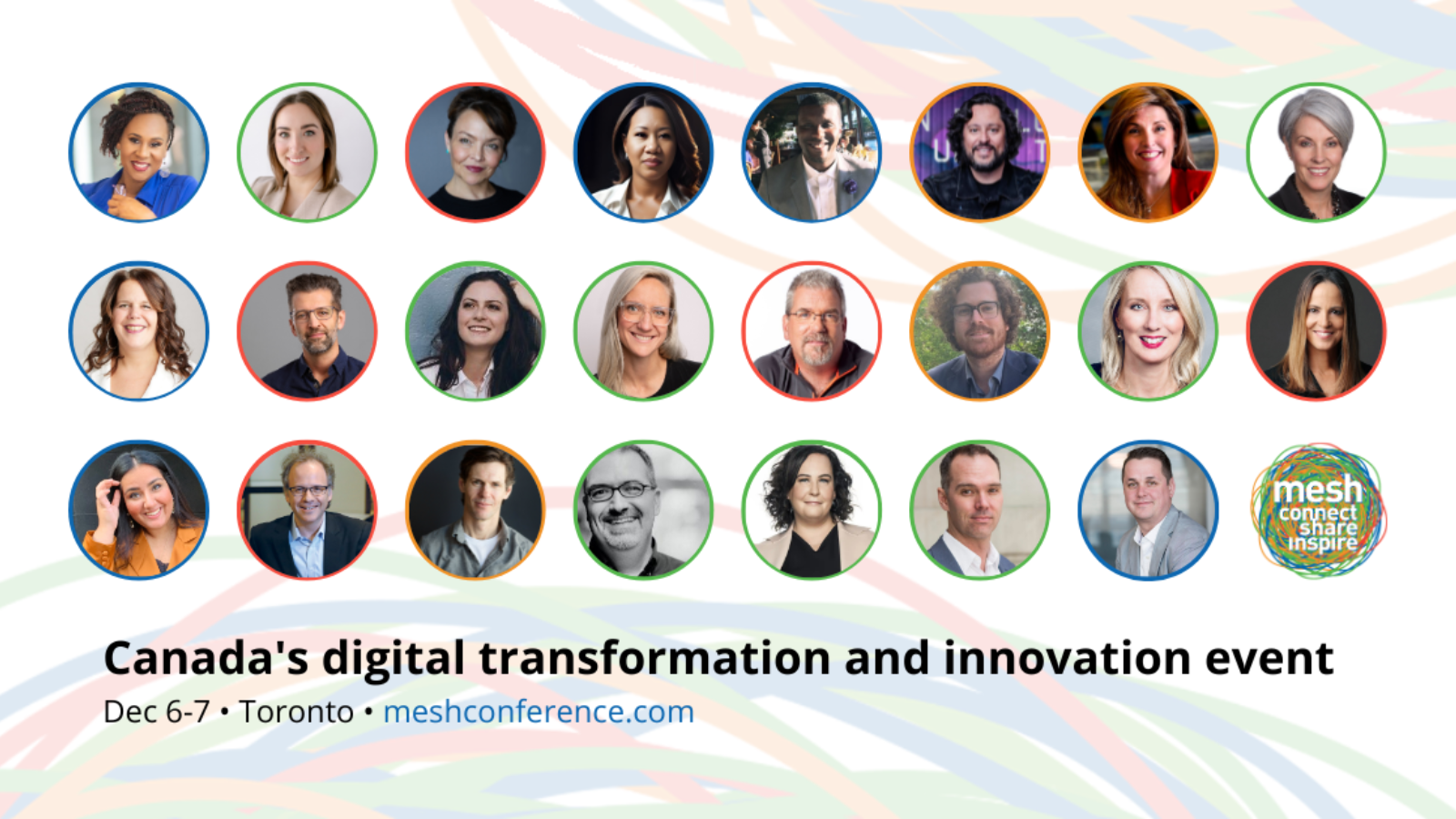 In one week, innovators and digital transformation leaders from across North America will gather at the Symes in Toronto for the mesh conference. With a focus on four threads — business, media and technology, society, and marketing — mesh will connect, share, and inspire others to think about changing how we think, organize, operate and behave.
The mesh conference differs from your typical transformation and innovation event in part thanks to two simple rules: no slide decks and canned presentations, and no pay-to-play sessions. The result? Lively sessions where the audience is encouraged to engage with speakers throughout.
The theme for this edition is "Human-powered, tech-enabled." Speakers and attendees will explore the pivotal role of technologies in augmenting human capabilities to improve workplace diversity, enhance competitiveness, and even turn back time on human-induced environmental damage through "de-extinction".
The full mesh speaker lineup
Over the course of two days, more than 20 speakers will take part in the Toronto event on December 6-7, 2023. The full run-of-show, with speakers and sessions, includes:
Canada's digital policy has gone off the rails. What should the engaged community be doing?
Dr. Michael Geist (Canada Research Chair in Internet and E-Commerce Law, University of Ottawa) will join Tyler Chisholm (clearmotive marketing) to discuss the Meta ban on news, Google's newly announced search policy around news (backed by $100 million for the industry) and podcasting regulations. Dr. Geist will explain why he has described the law as a "total policy disaster" and an "epic policy blunder" by the government. On the heels of his testimony before the CRTC, he'll share his insights on what we might expect next and what engaged communities should be doing. Gain a greater understanding of the policy landscape and its impact on how we live and work.
---
Leveraging AI to create a more diverse and inclusive tech industry
Marissa McNeelands (CEO of Toast) will be joined by Elena Yunusov (Human Feedback Foundation) to discuss how her company works to eliminate gender bias in tech hiring. TOAST, Canada's first female-focused talent partner, uses a unique AI-driven recruitment tool to help organizations diversify their tech teams and support women in tech careers. This session will explore the role that data and algorithms could play in fostering a more inclusive workforce.
---
AI, Creativity, and Inclusivity: Empowering Tomorrow's Marketing Leaders
This panel explores how AI and creativity can foster economic empowerment through tech skills training and career growth. The panel will delve into the impact of AI on marketing, the importance of diversity and inclusivity in its design, and the role of continuous education. The session aims to understand economic empowerment through tech skills training, career growth, and a nurturing environment. Features Natalie Black (Mia), Liberty White (CHOZEN MEDIA), Prieeyya Kaur Kesh (Mia), and Anne-Marie Enns (Mia)
---
Innovating for Canada's Competitive Edge
Join Dana O'Born (Council of Canadian Innovators), Tracey Bodnarchuk (Canada Powered by Women), and Stuart MacDonald (Narrative Fund) as they discuss the future of Canadian competitiveness through the lens of innovation and transformation. This session will explore the technology and energy industries and why innovation is a team sport. Looking at both growing and transitioning sectors, they will explore how Canada can leverage its strengths and overcome challenges to maintain a competitive edge in the global market and create a sustainable, prosperous future.
---
Why 'de-extinction' is vital to fighting climate change
Join Ben Lamm (CEO of Colossal) and Chris Hogg (DJG) for a riveting discussion on de-extinction and its role in combating climate change. Could the woolly mammoth, the Tasmanian tiger, and the dodo bird be agents of change? Learn about Colossal's groundbreaking work in reviving extinct species and how this contributes to biodiversity restoration. We will delve into the technology behind halting extinction, preserving animal DNA, and reversing human-induced environmental damage. Explore how de-extinction can restore lost ecosystems, increase biodiversity, and contribute to environmental sustainability. This session promises to spark insightful discussions on the future of biotech and environmental conservation.
---
AI in Marketing: Magic Wand, Double-Edged Sword or Pandora's Box
Darnel Moore will explore customer marketing strategies in the context of AI. We will delve into how AI can personalize content at scale and analyze customer behaviour while highlighting the importance of human insight and intervention in marketing. Have we crossed the line when the computer tracks, predicts and influences customer behaviours? Where and when is it best to deploy machine learning and AI in your marketing strategy? At what point in the process is it still best for humans to drive the process? How do we ensure that AI supports the customer journey and that the tools we deploy do not undermine an authentic, transparent relationship? Join us as we aspire to find where the balance is best placed between AI tools and human intention, avoid repeating the mistakes of social media and aim to harness the power of AI responsibly.
---
The Almighty AI: Friend or Foe for the Sustainability Agenda?
While headlines are dominated by the thrill and alarm of the rise in Artificial Intelligence applications and utility across industries, they have overshadowed another existential hot topic: Sustainability and ESG. This fireside chat will examine AI's role in the Sustainability agenda for communities, businesses, and national states, and in what ways leaders across sectors are taking action today for impact tomorrow. We might even imagine new kinds of futures where artificial and collective intelligence collide in this unique chat forum. Features Amy Peck (EndeavorXR) and Rika Nakazawa (NTT).
---
Amplifying Community Actions: Case Study of the Second Harvest Food Rescue App
Lori Nikkel (CEO of Second Harvest) and Winston Rosser (VP, Second Harvest) will join Mark Evans (Marketing Spark) to discuss their innovative approach to combating food waste and insecurity, particularly during the COVID-19 pandemic and its aftermath. They'll share how their technology platform has facilitated partnerships between food donors and non-profits, enabling them to scale the redistribution of surplus food from coast to coast to coast. Learn about the increased efficiency that allowed them to connect 5,600 donors with 3,400 non-profits–rescuing 24 million pounds of food, averting 79.3 million pounds of greenhouse gases, and saving 13.2 billion litres of water in the last year alone.
---
AI & Procurement: The Intersection of Innovation, Risk and Law
Join Colleen Pound (CEO of Proxure), Mary Jane Dykeman (INQ Law) and David Potter (Vog) for an enlightening session on the transformative role of AI and technology in professional services. They will delve into how these tools are levelling the playing field, particularly in procurement and legal services. Colleen, with her expertise in automation and predictive analytics, will shed light on procuring AI solutions. Mary Jane, a seasoned health and data lawyer, will discuss the legal and risk management aspects of AI adoption. This session promises a rich blend of insights from the tech startup and healthcare sectors.
---
Digital Journal is an official media partner of the mesh conference. Learn more and get tickets to the mesh conference, happening December 6-7 in Toronto, at meshconference.com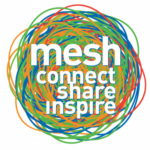 mesh is Canada's digital transformation event experience. Taking place in Calgary (April 12-13, 2023) and Toronto (November 2023), mesh aims to create a digital transformation network and event experience that helps organizations and leaders determine what to do, how to do it, and how to be successful. Learn more at meshconference.com
Hong Kong FinTech Week 2023: How AI is redefining fintech
Experts gathered to discuss how AI is having a "transformative" impact on fintech and how to adapt for the future.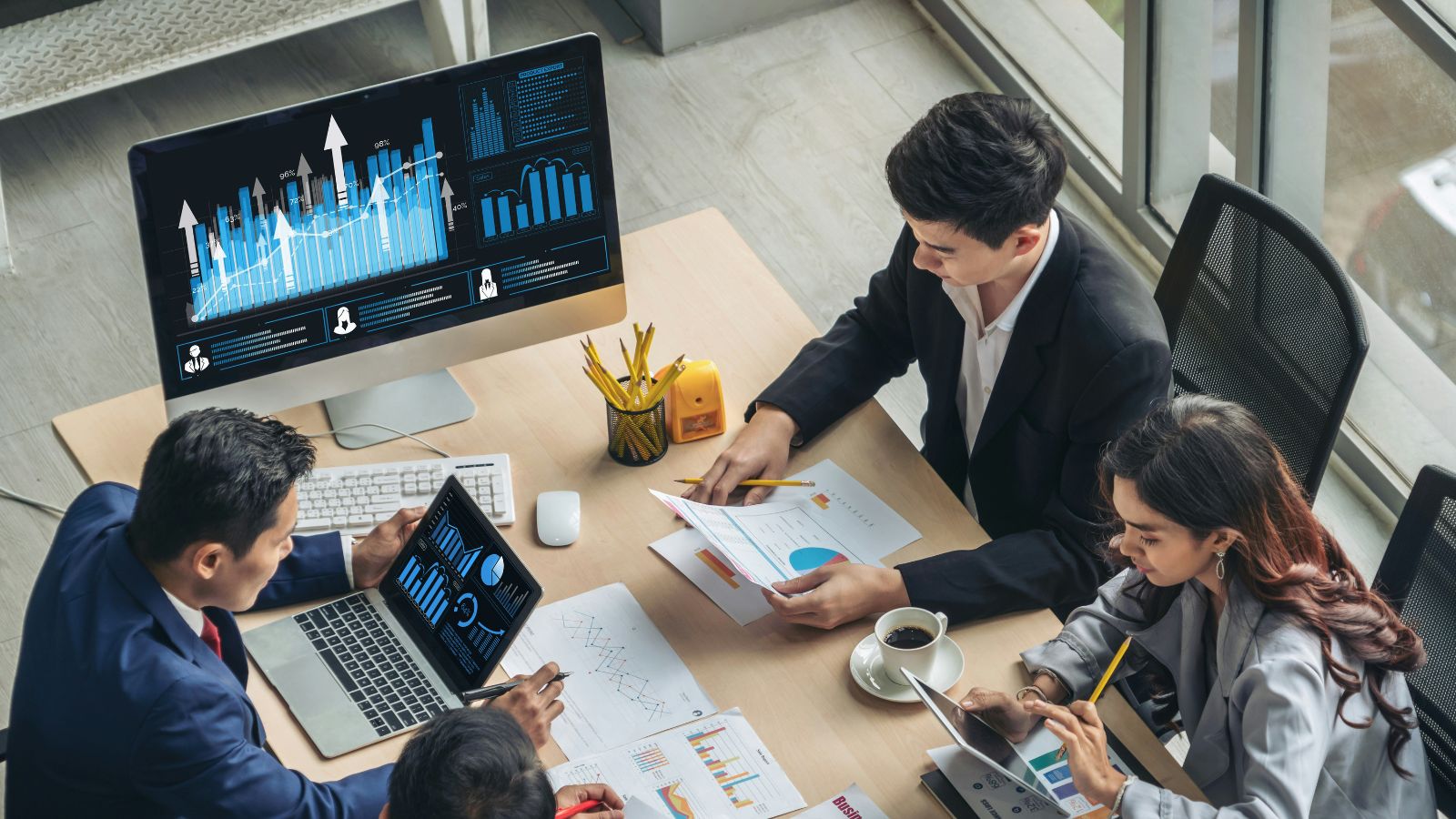 Within the rapidly evolving fintech landscape, and AI as the newest Holy Grail of tech, experts explored how these two topics intersected at the eighth annual FinTech Week in Hong Kong. This year's theme was "Fintech Redefined," bringing together leaders of innovation, technology, and finance.
Organized by the Financial Services and the Treasury Bureau, InvestHK, the Hong Kong Monetary Authority, the Securities and Futures Commission (SFC) and the Insurance Authority (IA), the conference ran from Nov. 2 to 3, attracting 30,000 attendees, with more than 500 exhibitors.
In the session "Beyond the Hype: The Real Impact of AI in Fintech" Stephen Choi, co-founder and CTO of trading platform Asklora, said they use generative AI in financial advisory, adding that AI has had, and will have, a transformative impact on fintech.
"This is where all of the investments are going, especially in the US," he said, noting that some larger firms are dedicating their teams to tackling the first line of interaction to track the signals back from the client.
Prompting the AI with, "Can you say this in a more human-like manner, and then talk to the user?" is getting them the result.

"So it's not the robotic chat-bot that we've been seeing for the last five years," he said.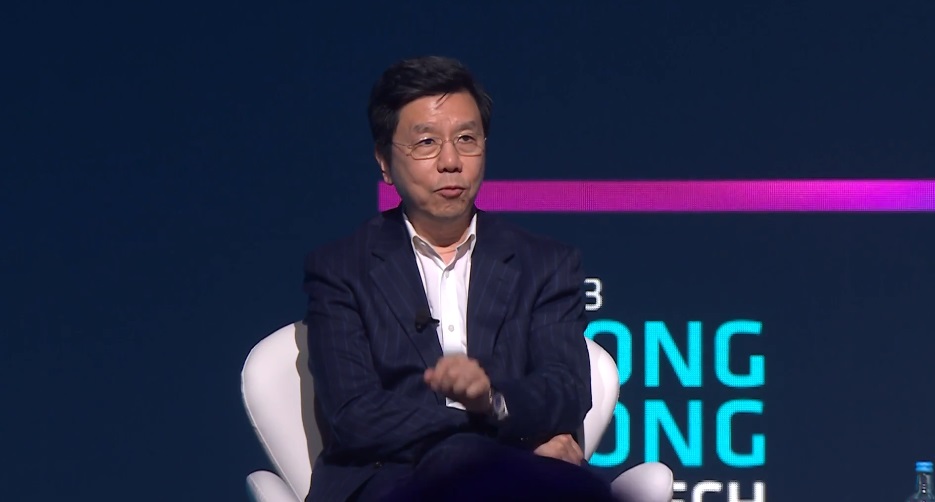 Adapting responsibly to AI and tech advancements
Dr. Kai-Fu Lee, chairman and CEO of Sinovation Ventures, spoke on the topic of rethinking artificial intelligence, asserting that it's imperative to govern how it's being used.
"You can use it to spread disinformation, to build a bomb and plan the next 9/11," he said. "We need guardrails, so regulation is needed. It's two wheels moving forward — one is regulation to protect people and enforce government laws, and then let technologists teach AI platforms not to say things that could hurt people."
The session "New Technology Frontiers: How AI will Disrupt the Financial Service Industry" also dealt with security issues facing AI.
Wendy Wong, global chief information officer at HSBC noted: "This AI trend has been dropping like a storm. No tech has been adopted so fast. There's so much experimenting — so many people doing things. At HSBC bank we have a thousand test cases. But we're also putting in framework and governance to make sure we're using it responsibly."
Meanwhile, Nikhil Rathi, chief executive of the UK's  Financial Conduct Authority, said the recent UK AI Safety Summit was important.
"We need wide collaboration on the benefits and risks, that will require global regulations to avert a potential increase in flash crashes," he said.
Rathi ended with a prediction: "We can expect every twelve months, some kind of disruptive change, the way we organize our institutions, or the way the market behaves. Our workforce will need to constantly reskill and that will be fundamental."
Where AI can add value for B2Bs looking to make a digital transformation
During the "Fireside Chat with the Pioneers" session, leaders of global Web3 companies discussed the decentralised fintech market and what lies ahead. Presenter and attendee Steve Rosenblum, founder of Libertify.com, said that AI for B2Bs can lead to increased efficiency and enhanced customer experience, depending on the company's goals.
"Your company needs to determine where AI can add value; for example, automating repetitive tasks, and productivity improvement," he said. "Maybe this will save the economy in the long run. If we look at the past hundred years, the world [becomes] better when it improves productivity."
Libertify is a software-as-a-service platform that, using AI, touts itself as helping "personalize actionable investment decisions, based on users' risk profiles, aiming to minimize drawdowns, and optimize portfolio performance." Rosenblum added that these insights "neutralize the cognitive biases – that is, eliminates human emotions, and risk-manages the portfolio." The information is then distilled, and presented through video content.
"Now it's mainly processing documents, with CRM, from the supply chain, to make the right decisions quicker," he said.
Given his experience in new technology, he recommended B2Bs train employees on AI concepts and tools — further suggesting that companies design AI solutions with scalability in mind to accommodate growing data volumes and user demands.
"Building an AI-ready workforce is crucial," he said. "This will help employees understand the technology and its implications on their roles." 
Importance of taking risks
In the final analysis, Rosenblum said he believes the Asia-Pacific region may outpace other parts of the world in AI in the foreseeable future, owing to the abundance of caution demonstrated by other parts of the world.
"We can see the real difference in speed between Asia and Europe. You [can easily] meet the C-level guys in Asia, you can access them quicker, and it's a quick yes-no for a pitch. Within a week, we got a lot of interest, versus things that would have taken me over six months in France. The pace of business in Hong Kong is much quicker," he said.
"They want to implement innovations, but in Europe they are much more conservative. Probably because the financial sector is so regulated and slows down things, at the end of the day, because it's about risk-taking, and no one really likes risk-taking."
Final takeaways
Attendee Peter Cook is an executive director of Australian stock exchange listed Novatti Group Limited, and the Chairman of the Australian dollar backed stablecoin AUDD.
He said the conference had a high level of focus on digital assets, which include CBDCs, stablecoins, tokenization of securities and NFTs.
"The energy and innovation in Asia for digital assets enterprises is high," he said. "The conference allowed me to meet with many investors and industry partners to drive awareness of our Australian dollar-backed stablecoin."
As many speakers attested, game-changing opportunities are afoot for fintech with regards to business growth. True to the conference's theme "Redefining Fintech," the combination of artificial intelligence and Web3 technologies are revolutionizing every aspect of business.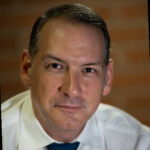 Dave is a journalist whose work has appeared in more than 100 media outlets around the world, including BBC, National Post, Washington Times, Globe and Mail, New York Times, Baltimore Sun.