Calgary college launches new program in response to a changing workforce
Businesses in Alberta have seen an upswing in the need for trained IT professionals, and with the launch of a new Information Technology Systems diploma this fall, Bow Valley College is prepared to provide the talent.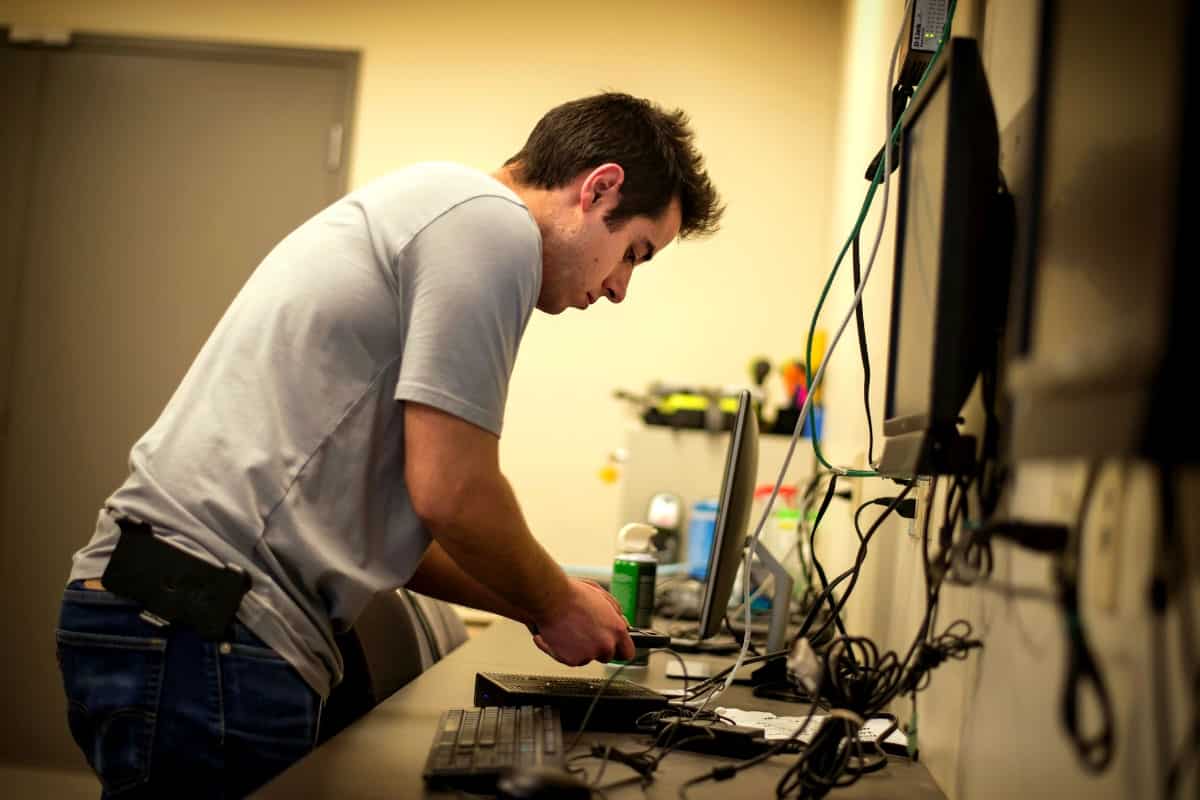 This article is a sponsored post by:

Back when floppy disks and dial-up internet were the height of technology in the office, concepts like 3D printers and self-checkout machines were pure science fiction.
It's only been 20 years since then, but the world has since gone through a digital transformation that's impacting businesses everywhere.
In a 2016 survey conducted by the global enterprise software company IFS, 86 per cent of senior business leaders from 20 different countries said that this digital transformation will play a key role in their market in the following five years.
This shift into a digital marketplace has also affected what kind of skills employers need, and Calgary's Bow Valley College is working to provide the training needed to fill those in-demand roles.
Training rooted in industry demand
With the launch of the new Information Technology Systems (ITS) Diploma this fall, students will be given the most up-to-date IT education to provide a skilled workforce to businesses across Alberta.
Jeff Clemens, program coordinator and instructor at Bow Valley College, played a role in creating the ITS program, and said the process started with consulting industry professionals across the province. All of the companies consulted said they were in need of more trained IT experts to support the technology that keeps them running.
"Industry demand was a big reason why we launched this program," said Clemens. "The main feedback we got from consulting with people was: 'We need more graduates.' Even our own IT staff here at Bow Valley College are saying, 'When will you be getting these graduates, because we need more people'."
Hector Henriquez is a desktop analyst in Bow Valley College's IT department and said he's also noticed an influx of companies in the city searching for IT professionals over the past few years.
"Nowadays, having IT is more and more essential," said Henriquez, "Even the basic services that everyone takes for granted, like internet and email and printing, they need to be maintained and updated and secured. You can't run a business now without IT."
Entry-level positions lead to exciting careers in tech
During consultations, Clemens said that businesses specifically pointed to a gap in finding people to fill entry-level IT positions. Many only wanted people in entry-level positions for approximately a year, ultimately looking to move them into something more specialized, like the growing need for cyber security.
"The move toward cloud computing and the focus on cyber security and data security is reflected in the number of jobs that are now in the market," said Phil Ollenberg, Team Lead of Student Recruitment at Bow Valley College.
"There are now self-checkouts, so there are fewer actual cashiers, but there are IT professionals and data analysis professionals in the background who are supporting that technology — and those are higher paid jobs."
Ollenberg added that the need for IT seems to be clear to students too, as the two-year ITS diploma already had applicants before it was even officially announced.
"Our prospective learners are seeking this career out," he said. "They're looking for what they know will be a guaranteed job."
When the first students graduate from the ITS program in 2021, Clemens is confident that they'll be ready to take on the industry demands. With solution-based training in the latest cloud and security software, they'll be prepared to tackle the next technological advancement — even if it seems as futuristic as 3D printing did in 1999.
"With IT, you can't just sit back and expect that things will stay the same," Clemens continued. "This program is very hands-on. We're giving them the base, but teaching them that the base will change, and that's OK because they'll still have that ability to learn and come up with solutions."
For more information on the ITS program, visit the Bow Valley College website.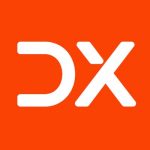 DX Journal covers the impact of digital transformation (DX) initiatives worldwide across multiple industries.
Tech agility and relationship building among pillars of digital transformation for CIOs, HBR report finds
A look at HBR's recent report about the changing role of CIOs and building resilience in digital transformation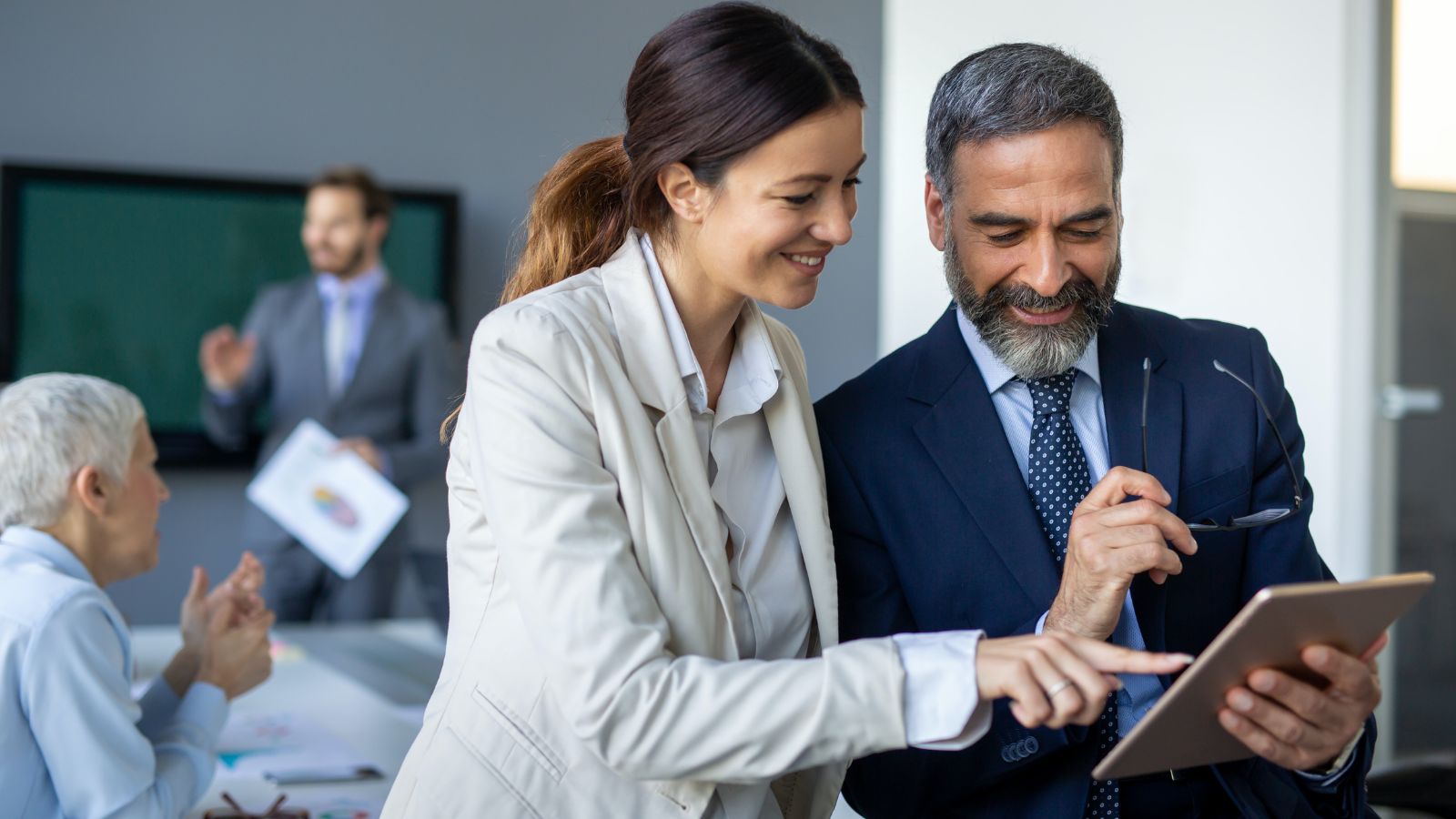 HBR recently released a report (sponsored by Red Hat as part of The Enterprisers Project), on the changing roles and landscapes of Chief Information Officers (CIOs) leading organizations through digital transformation.
The goal? Resilience.
Specifically, resilience in an organization's people, business processes, and tech infrastructure.
But don't get too caught up in the tech just yet. As UC Dublin business professor Joe Peppard is quoted in the report, "digital transformation is less a technology challenge and more a leadership one."
HBR shares how CIOs can step up to the plate with leadership that fosters resilience amidst digital transformation:
Adaptability for CIOs and the organizations they lead
Digital transformation is a response to change, whether that change is innovation, customer demands, or industry trends. Today's CIO must prepare their organizations to adapt to those changes, specifically:
Adapt new processes to speed up product development
Collaborate to create new business models
Respond faster to client demands
Experiment and pivot quickly
Attract and retain IT talent
To achieve all that, the role of CIO has quickly expanded its job duties. Indeed, 89% of CIOs feel their role has become "more important," the report found, while 88% agree their role is the most "critical component" of their organization's sustenance.
What do these expanded duties look like, apart from leading adaptable organizations? The CIO is an educator, coach, strategic adviser, entrepreneur, relationship builder, and change agent. HBR even includes "evangelist" in the mix.
Managing expectations, relationships, and talent
Communication and relationship building are increasingly important, even in a tech-dominated industry. HBR cites an IDC statement that CIOs will even out inflation, shortages, and other economic changes through negotiations and relationship building.
Of course, that communication is vital internally as well. CIOs need to lead staff, managers, and executives through pivoting plans, unpredictable results, and changing expectations. How? Through empathy, a vital component in supporting a successful organization and successful professionals within one. This also includes fostering safety, diversity, personal growth, inclusion, and autonomy for experimentation, and learning from failures.
Finally, there comes the talent — starting at recruitment, all the way to career development and flexible work arrangements for IT staff.
Making tech more agile
CIOs can't do this on their own. However, they can embrace transformation tools and support their organization using them. HBR cites a PwC study on strategies for adapting to new tech tools, including:
Making an IT strategy more agile
Using infrastructure investment to move to the cloud
Leveraging data and analytics to inform strategic decisions
CIOs aren't just responsible for securing the new tech. They also need to strategically and operationally decide how to best harness each tech's capabilities. The answer comes from the entire organization, as business operations and IT become unsiloed to support better collaboration.
Read the full report.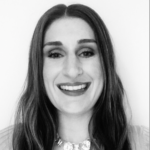 Veronica Ott is a freelance writer and digital marketer with a specialization in finance and business. As a CPA with experience in the industry, she's able to provide unique insight into various monetary, financial and economic topics. When Veronica isn't writing, you can find her watching the latest films!
"Financial growth alone won't cut it anymore"
UC Berkeley Haas School of Business dean Ann Harrison describes what the future's successful leaders look like.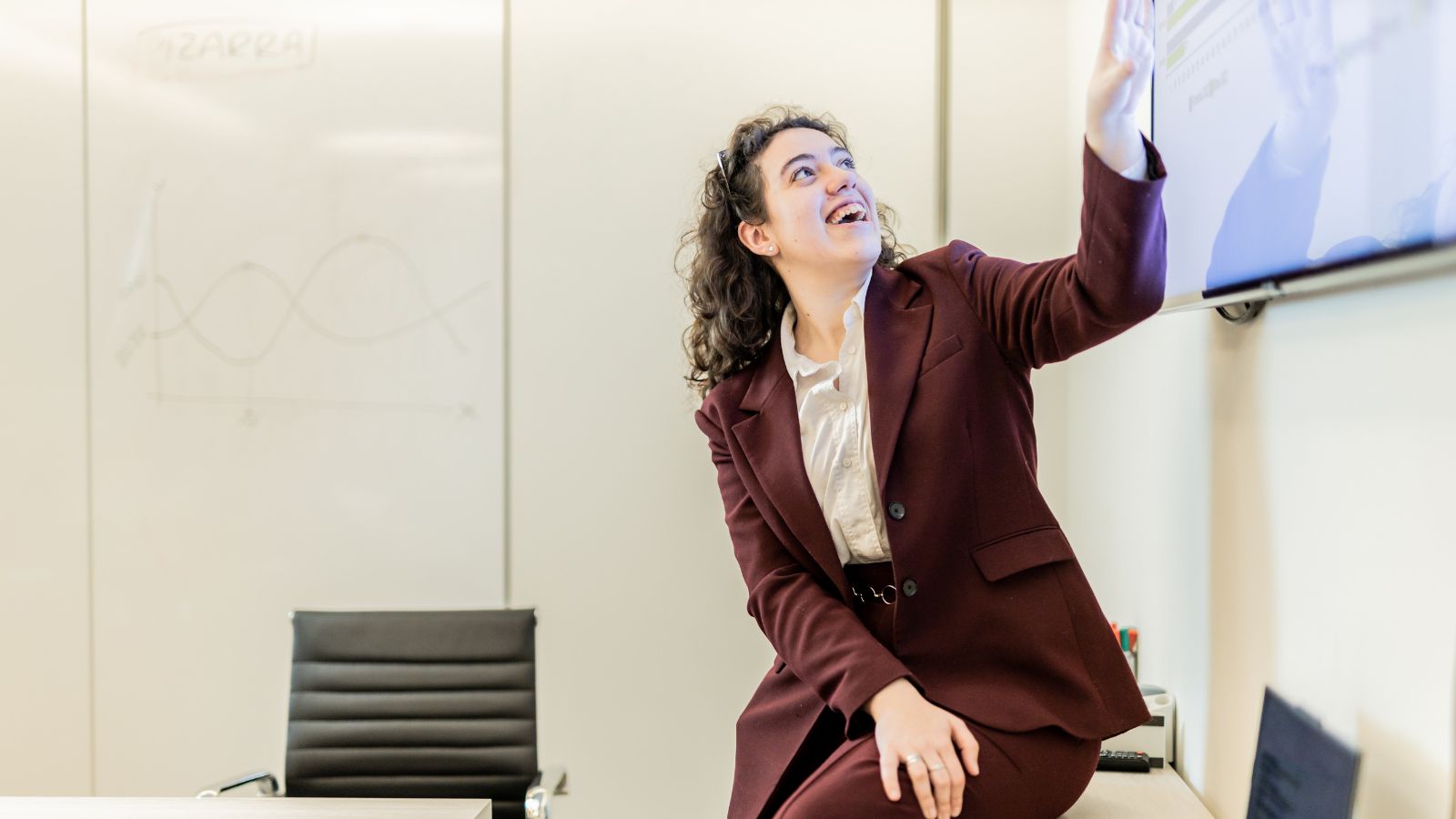 Automation, flexibility, data analytics — these are only a few of the business trends shaping 2023 and beyond. But you can't implement those trends in your workflow or organization without having leadership on the same page.
McKinsey & Company recently interviewed Ann Harrison, Dean of UC Berkeley's Haas School of Business, on characteristics of successful, modern business leaders, and how to improve education models to produce them.
Here are a few highlights from the interview:
On why today's leaders must lead with empathy
One of our management professors, Cameron Anderson, did research on "selfish jerks." He tracked people all the way from college and looked at how they succeeded in their careers. And he found that being selfishly competitive doesn't get you ahead faster. He also found that these characteristics can really hurt your organization.
So confidence without attitude is critical for today's leaders. More than ever, it's important to be a great listener and not think that you know all the answers.
On the importance of data analysis in business leadership
We're in the midst of another major Industrial Revolution. It was happening before the pandemic, but the pandemic really accelerated the digital transformation. We see it in the markets, which increasingly are dominated by players that really understand how to harness the power of data and how to harness the power of technology.
We are weaving that into our curriculum's core requirements. We've added requirements on mastering and strategically using data tools, like AI and machine learning. Students are learning everything from how to program to how to use and present big data. They're also learning the ethics and pitfalls of machine learning and AI, where discrimination can be built into algorithms without your even realizing it.
On how we can change the education model to produce more modern leaders
Investing in K–12 in ways that are successful would be one approach. Right now, we see a bifurcation. Increasingly, those who can afford it send their children to private institutions, which negatively affects the public ones.
Another thing we can do without changing the whole system is to have early-intervention programs. Businesses can do this. At Haas, we have our own: a program called "Boost." Boost goes to local junior highs and finds candidates in disadvantaged areas who would really benefit from early help. The kids who sign up stay with the program all through high school.
Some of the help is academic, some is mentoring, and some is preparing for college. And the kids are incredible—they get into all the best universities and do amazingly well. It's local, and it's not huge, but it helps develop the pipeline. It's all about the pipelines.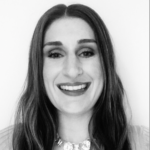 Veronica Ott is a freelance writer and digital marketer with a specialization in finance and business. As a CPA with experience in the industry, she's able to provide unique insight into various monetary, financial and economic topics. When Veronica isn't writing, you can find her watching the latest films!
Could recent tech layoffs prompt talk of unionization?
The labour movement in tech has yet to fully break through. Is change on the horizon?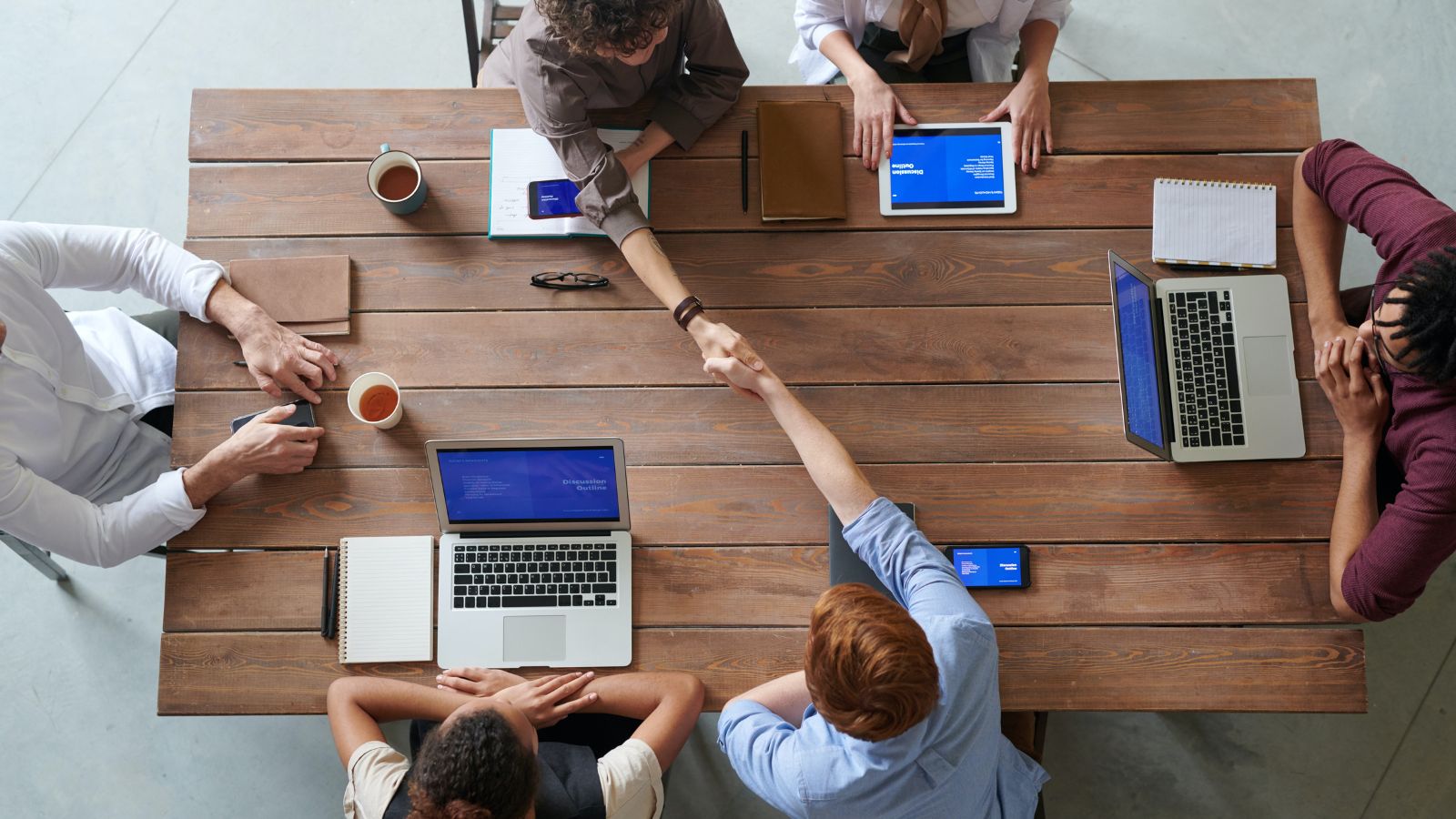 The old joke has it that when Google employees are laid off, they would just do a Google search for a new job. That conversation may have shifted in recent months. Now, tech workers who are laid off — or who fear being laid off — might be firing up a search on unions.
Indeed, while there's been a recent raft of layoffs in the tech sector, there has also been, in the past year, an increase of 200,000 union members, amongst the 16 million members in the US.
Taking a quick step back, the numbers were much higher in generations past. According to Rabble.ca, about 10% of the American workforce is in a union, contrasting to double that amount four decades ago. Almost 30% of the Canadian workforce is in a union, compared to nearly 40% in 1981.
Setting the stage?
Layoffs to the degree we've been seeing often prompt unionization talk, and this was no exception.
AFL-CIO President Liz Shuler said in an interview with Bloomberg that workers see an injustice: they don't see an improvement in working conditions, as their corporations net billions of dollars of profit. In expectation that automation might replace workers, she foresees union contracts that prohibit this.
"That will continue to be a driver for people to say, 'hey, do we have to sit back and take it, or can we do something about it?'"
In June 2022, workers in a suburban Baltimore Apple store were the first to successfully vote to form a union at one of the tech giant's stores — a move the company appears to have embraced. Key issues included pay, working conditions, and having a voice at work, said an Apple spokeswoman. This fight came amongst other wider efforts of store workers at Amazon and Microsoft. A second Apple store, this time in Oklahoma, voted to form a union in October.
The Baltimore union reached another milestone in January 2023, entering into collective bargaining with management for the first time.
Meanwhile, Amazon, as of January 2023 lost its fight to overturn its first union, voted on by workers in July 2022. In contrast, Microsoft accepted the results of its first union, with the 300-some workers at ZeniMax Studios.
"Microsoft has lived up to its commitment to its workers and let them decide for themselves whether they want a union," CWA president Chris Shelton said in a statement. "Other video game and tech giants have made a conscious choice to attack, undermine, and demoralize their own employees…"
For many in the lay-off wave, though, it might be too late. It could take more than 450 days, on average, from the time a union is formed, to ratify its first contract, according to Bloomberg Law.
"Layoffs are shaking the tech industry," said Clarissa Redwine, Senior Design and Tech Outreach Lead at Kickstarter from Jan. 2016 to August 2019. She said that management fired a third of her organizing committee in the same week — and she was one of them. "The team had 15 years of tenure and were all high performers," she said.

She was then invited to the Organizing Committee of Kickstarter United just before they took the campaign public.
Kickstarter United was the first wall-to-wall union in modern tech, Redwine said, and recently penned a contract that secured many rights unprecedented in the tech industry, such as guaranteed minimum 3% annual cost of living raises for all employees, a profit sharing bonus pool, salary benchmarking based on a national average, and 'just cause' provisions.
Kickstarter United and Tech 1010 from OPEIU held information sessions to discuss how to protect their workers. Redwine added that other workers in the tech labor movement began creating resources that directed tech workers to provisions like the WARN act (Worker Adjustment and Retraining Notification) that "might shield them from severe and malicious layoff tactics." Twitter workers, she noted, crafted a Layoff Guide that went viral in worker Signal groups.
"To challenge layoffs, workers must have the existing capacity to mobilize, and the tech labor movement is still young," she added. "Only a handful of unions have won elections, and most unions in tech are still underground building quiet power. We have not yet seen a strike to effectively reverse these needless layoffs.".
"The mass layoffs are encouraging a surge of interest in unions… leadership uses this glut of labour and 'competition' to drive down the cost of labor in tech."
Interestingly, a Harvard Business Review study from May-June 2018 showed that of twenty companies that let go of workers, presumably as a cost-saving measure, profitability actually declined in some instances, for up to three years.
In the wake of so many job losses across the tech sector in such a short period of time, it may very well come to pass that unions, learning from the fallout, will mobilize in greater numbers, preparing for the next round of mass layoffs coming down the pipe.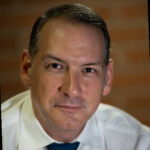 Dave is a journalist whose work has appeared in more than 100 media outlets around the world, including BBC, National Post, Washington Times, Globe and Mail, New York Times, Baltimore Sun.