Calgary college launches new program in response to a changing workforce
Businesses in Alberta have seen an upswing in the need for trained IT professionals, and with the launch of a new Information Technology Systems diploma this fall, Bow Valley College is prepared to provide the talent.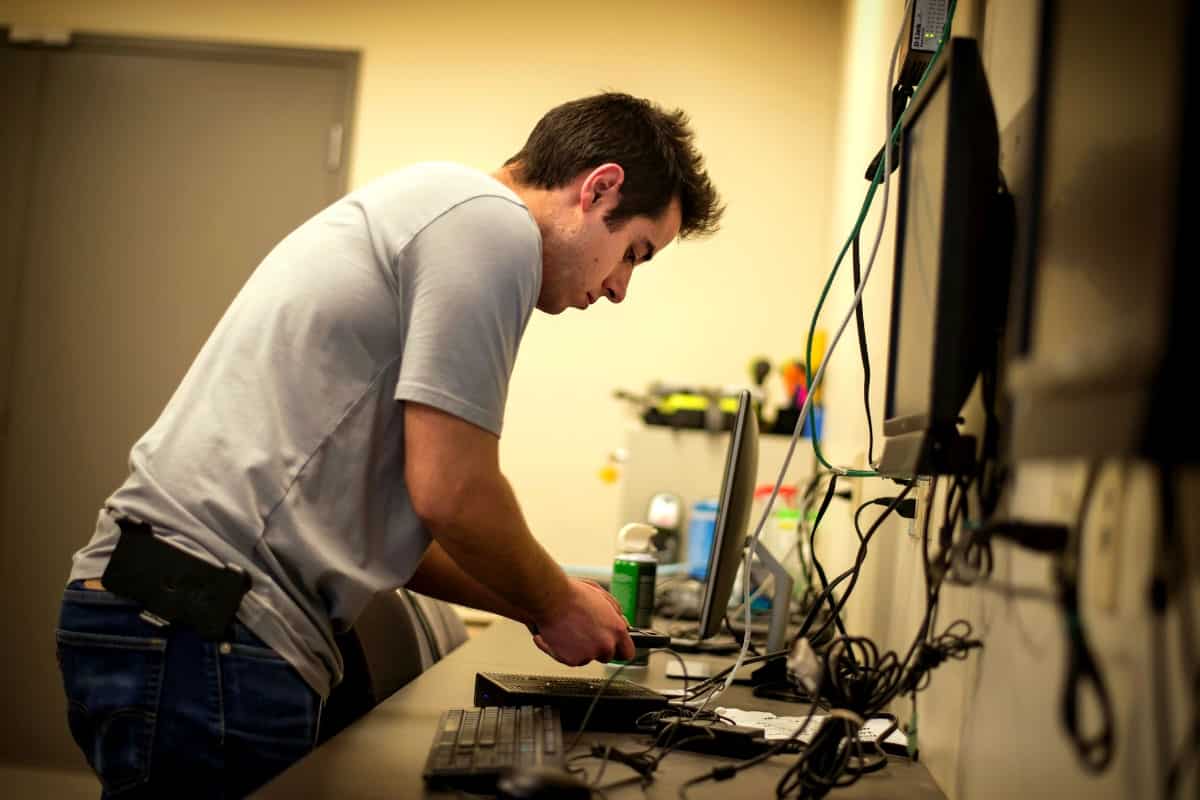 This article is a sponsored post by:

Back when floppy disks and dial-up internet were the height of technology in the office, concepts like 3D printers and self-checkout machines were pure science fiction.
It's only been 20 years since then, but the world has since gone through a digital transformation that's impacting businesses everywhere.
In a 2016 survey conducted by the global enterprise software company IFS, 86 per cent of senior business leaders from 20 different countries said that this digital transformation will play a key role in their market in the following five years.
This shift into a digital marketplace has also affected what kind of skills employers need, and Calgary's Bow Valley College is working to provide the training needed to fill those in-demand roles.
Training rooted in industry demand
With the launch of the new Information Technology Systems (ITS) Diploma this fall, students will be given the most up-to-date IT education to provide a skilled workforce to businesses across Alberta.
Jeff Clemens, program coordinator and instructor at Bow Valley College, played a role in creating the ITS program, and said the process started with consulting industry professionals across the province. All of the companies consulted said they were in need of more trained IT experts to support the technology that keeps them running.
"Industry demand was a big reason why we launched this program," said Clemens. "The main feedback we got from consulting with people was: 'We need more graduates.' Even our own IT staff here at Bow Valley College are saying, 'When will you be getting these graduates, because we need more people'."
Hector Henriquez is a desktop analyst in Bow Valley College's IT department and said he's also noticed an influx of companies in the city searching for IT professionals over the past few years.
"Nowadays, having IT is more and more essential," said Henriquez, "Even the basic services that everyone takes for granted, like internet and email and printing, they need to be maintained and updated and secured. You can't run a business now without IT."
Entry-level positions lead to exciting careers in tech
During consultations, Clemens said that businesses specifically pointed to a gap in finding people to fill entry-level IT positions. Many only wanted people in entry-level positions for approximately a year, ultimately looking to move them into something more specialized, like the growing need for cyber security.
"The move toward cloud computing and the focus on cyber security and data security is reflected in the number of jobs that are now in the market," said Phil Ollenberg, Team Lead of Student Recruitment at Bow Valley College.
"There are now self-checkouts, so there are fewer actual cashiers, but there are IT professionals and data analysis professionals in the background who are supporting that technology — and those are higher paid jobs."
Ollenberg added that the need for IT seems to be clear to students too, as the two-year ITS diploma already had applicants before it was even officially announced.
"Our prospective learners are seeking this career out," he said. "They're looking for what they know will be a guaranteed job."
When the first students graduate from the ITS program in 2021, Clemens is confident that they'll be ready to take on the industry demands. With solution-based training in the latest cloud and security software, they'll be prepared to tackle the next technological advancement — even if it seems as futuristic as 3D printing did in 1999.
"With IT, you can't just sit back and expect that things will stay the same," Clemens continued. "This program is very hands-on. We're giving them the base, but teaching them that the base will change, and that's OK because they'll still have that ability to learn and come up with solutions."
For more information on the ITS program, visit the Bow Valley College website.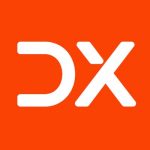 DX Journal covers the impact of digital transformation (DX) initiatives worldwide across multiple industries.
GuideSpark CEO says communication breakdown to blame for failed digital transformation
It's been well-documented that a significant number of digital transformation (DX) efforts fail.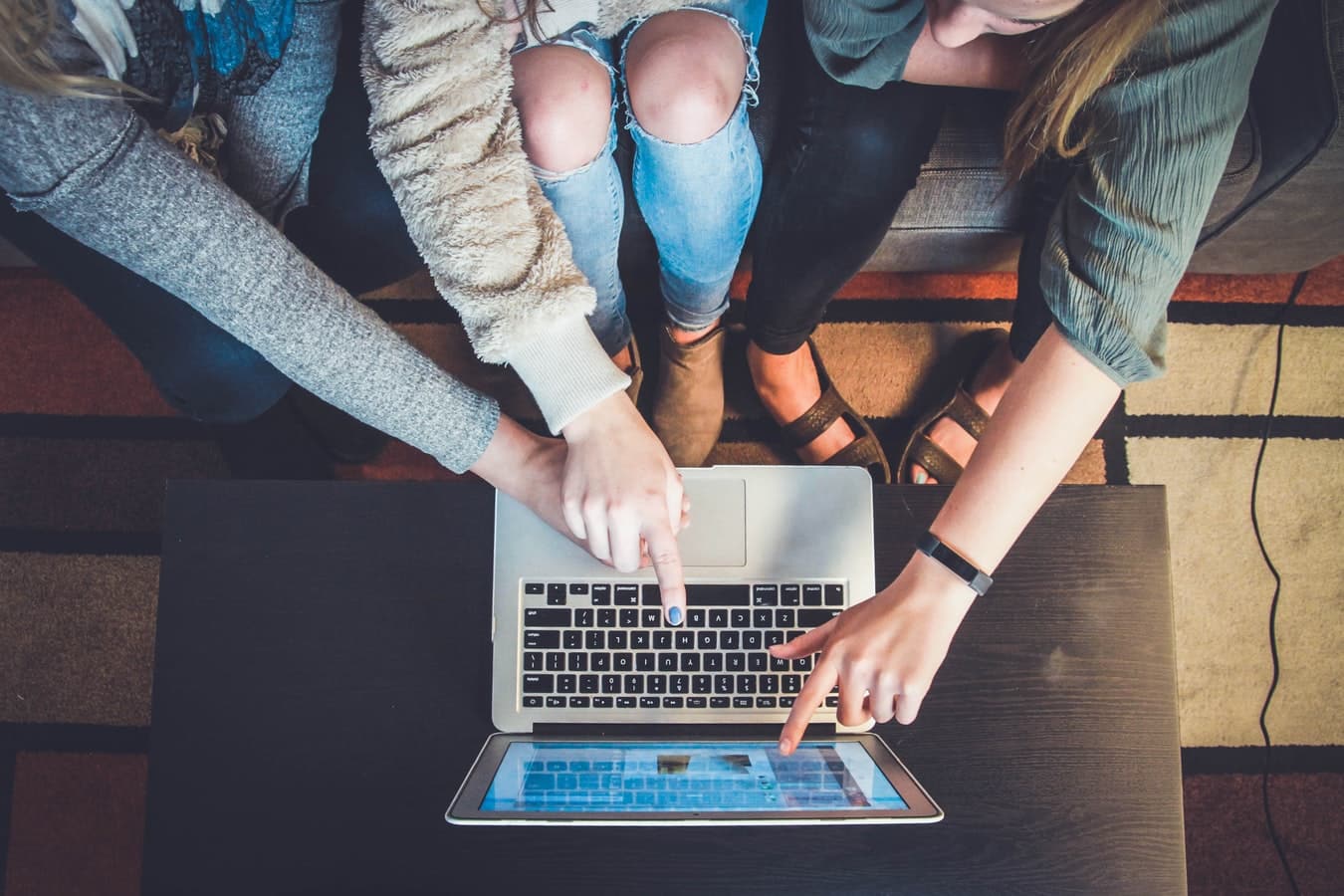 It's been well-documented that a significant number of digital transformation (DX) efforts fail.
With two-thirds of businesses recognizing that their company must digitize by 2020 in order to stay competitive, even the biggest household name companies are pouring trillions into DX initiatives.
GE, Ford, and Procter & Gamble all failed in their initial efforts, while just 16% saw improvements in their performance.
And while it's been widely accepted that employees, organizational culture, and leadership are "weak links," according to GuideSpark CEO Keith Kitani, in a commentary article for CNBC, "few acknowledge the real common thread: communication breakdown."
"The truth is, people aren't the problem," he explains. "It's the organization's failure to communicate effectively with its people that sets them up for digital transformation trouble from the start."
Implementing new tools, processes, and workflows is the easy part. Changing people? That's where efforts tend to go sideways. "Organizations that are unable to get the right message to the right people at the right time will find it downright impossible," Kitani says.
How can organizations overcome communication breakdown, and increase their chances for digital transformation success? Kitani outlines 6 ways:
1) Focus on the why:
Go behind the issue, and talk about its inspiration and necessity. "Explain how the transformation will benefit the business, why it's critical for future viability, and how it impacts employees," Kitani says.
When employees can rally around a common purpose for the whole team, it's more likely they'll get on board.
2) Create personalized communication journeys:
In marketing, it's important to meet customers where they are in the buying process. "In digital transformation," explains Kitani, "your employees are the customers you need to convince to buy into the change. One-size-fits-all doesn't work."
Consider employees' questions, concerns, challengers, customizing a message that'll resonate.
3) Create targeted multimedia experiences that reach different groups:
Some people are visual learners, while others are better at listening or a hands-on style. 
"Creating targeted experiences that reach different groups through varying formats and channels, with distinctive tones and styles based on their demographics, can help you make a much stronger, longer-lasting impact," Kitani advises.
4) Communicate in context:
Employees are busy, with busy Slack boards and inboxes that are overflowing. Essentially, it's easy for digital communication to get lost in the mix. 
Getting employees to pay attention requires working with the tools they're using, and be embedded in their everyday work: "By communication within the context of work, the information is more relevant, timely, and more likely to make an impression."
5) Use data to measure and iterate:
Communication isn't about the delivery of the message, Kitani explains. It's really about ensuring the message can get through. How? Measuring engagement and response. What messages are opened? What content gets viewed? 
One tip Kitani shares is to conduct a quick poll to gage feedback in real-time, allowing organizations to make quick adjustments on the fly.
6) Become a change-ready organization: When an organization's culture and structures of communication are willing and able to adapt to change, the result is a more agile and proactive foundation. 
"After all, the rate of change and evolution in business and technology is only going to continue and even pick up speed."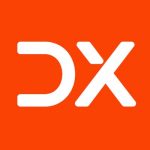 DX Journal covers the impact of digital transformation (DX) initiatives worldwide across multiple industries.
Why it's not too late for your digital transformation journey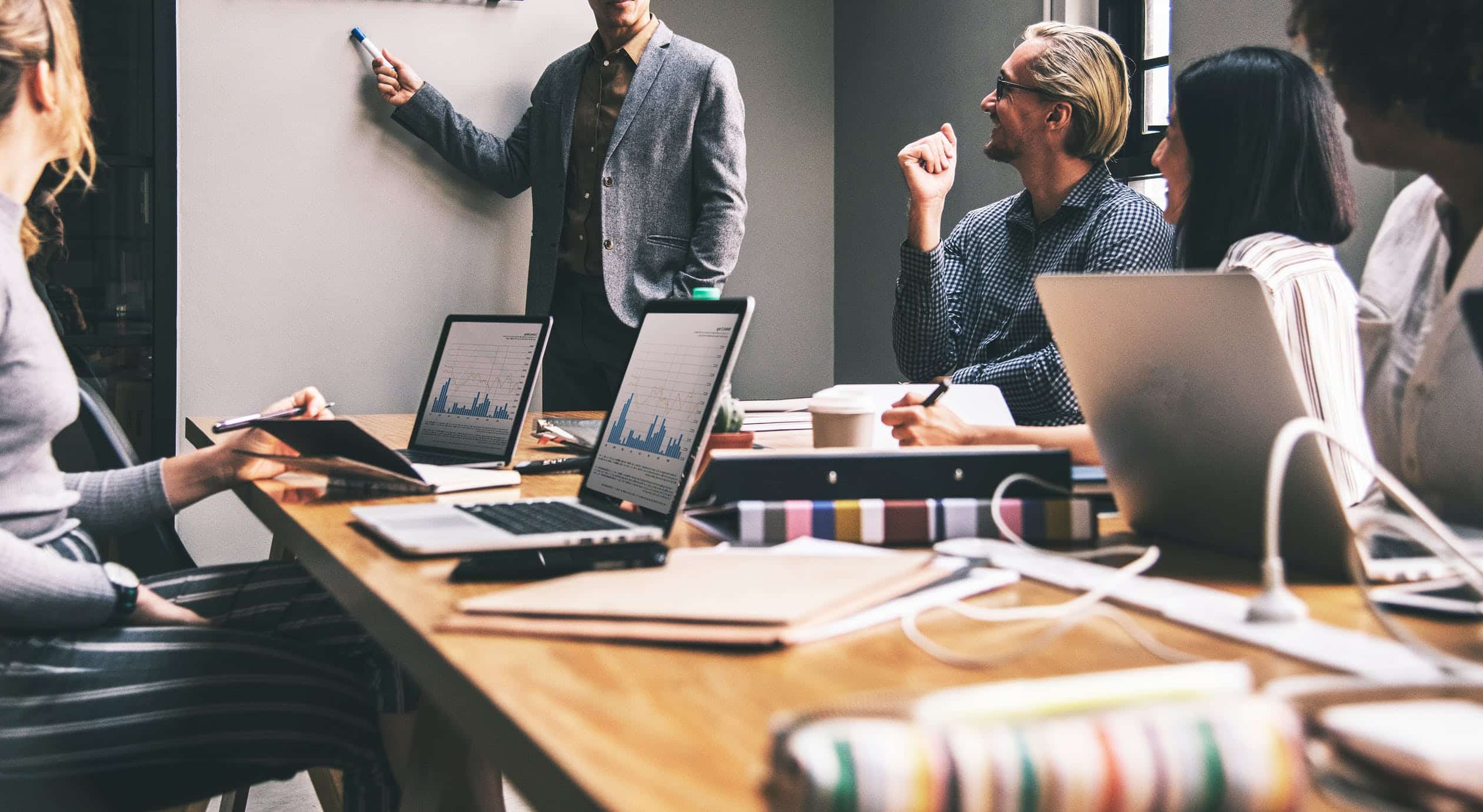 The conversation surrounding digital transformation has shifted well beyond questions of "should we," to the affirmative "when we." 
Basically, the "why" has become "when."
But a new study from Wipro Digital — a follow-up to the company's 2017 survey about leadership within digital transformation — ultimately shows that it isn't too late for companies that are only just beginning the journey to catch up.
Additionally, where the 2017 survey found that one in three enterprise CEOs felt digital transformation efforts were a waste of time, the updated report shows that number is now essentially at 0%. 
While 87 percent of the 1,400 global enterprise C-suite leaders polled believe that companies who have started later than others still have a chance to climb to the level of their competitors, the biggest barriers identified are not the technology, but people-related issues.
Getting leadership on board
Taking a closer look, the biggest challenge comes down to sponsorship and business alignment, further emphasizing the importance of internal buy-in as a crucial first step to digital transformation:
54 percent cited inconsistent sponsorship from senior leadership

56 percent selected not being able to train their existing teams to change or use new technology, methods or processes

55 percent indicated needing better alignment with business stakeholders.
Ultimately, once these personnel issues are addressed, the technology becomes the greater barrier — specifically, its adaptation and subsequent training of the Lines of Business.
Our new #digitaltransformation survey of 1400 C-suite leaders found executive sponsorship & business alignment are significant barriers, particularly in the US and Canada. Time to #workdifferently Read more: https://t.co/x6fn3pduTI #infographic pic.twitter.com/7KKOUmTrUU

— Wipro Digital (@WiproDigital) September 4, 2019
"These results show that in the past two years, enterprise leaders have ensured that their organizations are capable of delivering ROI on their digital transformation efforts," explains Rajan Kohli, president of Wipro Digital. "Leaders must align stakeholders and help their business units adapt to and leverage new technology, methods or processes."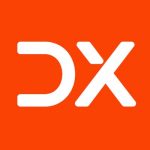 DX Journal covers the impact of digital transformation (DX) initiatives worldwide across multiple industries.
'Ethical AI' matters — the problem lies in defining it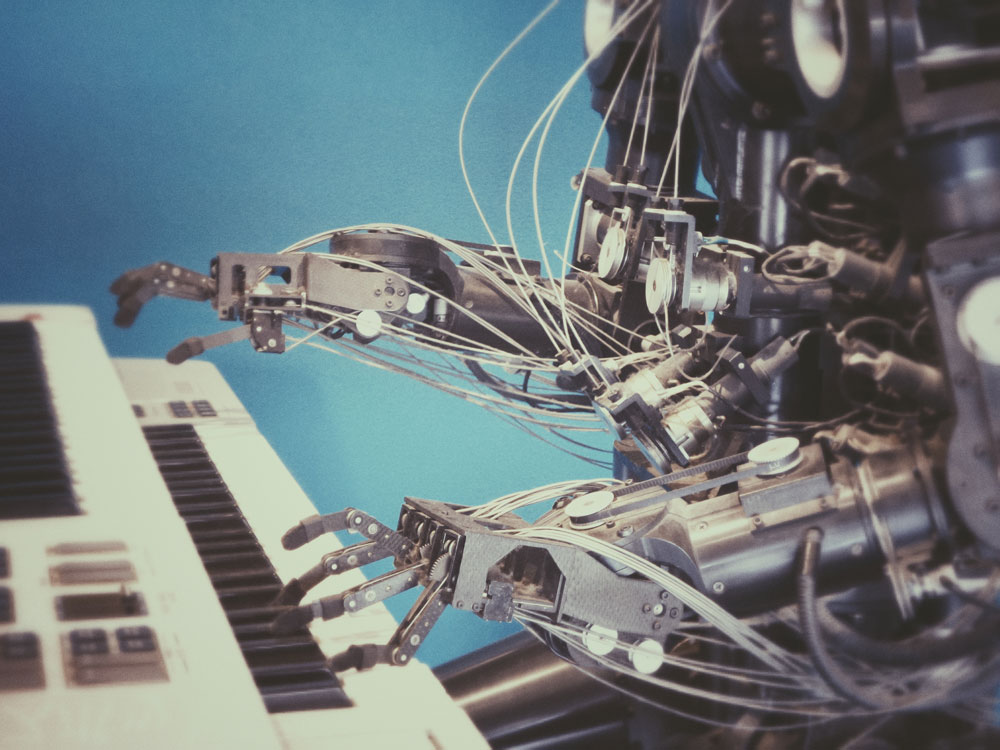 News that Microsoft will invest around $1 billion to examine ethical artificial intelligence signals that the tech sector is thinking deeper about the ethics underlying transformative technologies. But what is ethical AI?
Microsoft is to invest around $1 billion into the OpenAI project, a group that has Elon Musk and Amazon as members. The partners are seeking to establish "shared principles on ethics and trust". The project is considering two streams: cognitive science, which is linked to psychology and considers the similarities between artificial intelligence and human intelligence; and machine intelligence, which is less concerned with how similar machines are to humans, and instead is focused on how systems behave in an intelligent way.
With the growth of smart technology comes an increased reliance for humanity to place trust in algorithms, that continue to evolve. Increasingly, people are asking whether an ethical framework is needed in response. It would appear so, with some machines now carrying out specific tasks more effectively than humans can. This leads to the questions 'what is ethical AI?' and 'who should develop ethics and regulate them?'
AI's ethical dilemmas
We're already seeing examples of what can go wrong when artificial intelligence is granted too much autonomy.Amazon had to pull an artificial intelligence operated recruiting tool after it was found to be biased against female applicants. A different form of bias was associated with a recidivism machine learning-run assessment tool that was biased against black defendants. The U.S. Department of Housing and Urban Development has recently sued Facebook due to its advertising algorithms, which allow advertisers to discriminate based on characteristics such as gender and race. For similar reasons Google opted not to renew its artificial intelligence contract with the U.S. Department of Defense for undisclosed ethical concerns.
These examples outline why, at the early stages, AI produces ethical dilemmas and perhaps why some level of control is required.
Designing AI ethics
Ethics is an important design consideration as artificial intelligence technology progresses. This philosophical inquiry extends from how humanity wants AI to make decisions and with which types of decisions. This is especially important where the is potential danger (as with many autonomous car driving scenarios); and extends to a more dystopian future where AI could replace human decision-making at work and at home. In-between, one notable experiment detailed what might happen if an artificially intelligent chatbot became virulently racist, a study intended to highlights the challenges humanity might face if machines ever become super intelligent.
While there is agreement that AI needs an ethical framework, what should this framework contain? There appears to be little consensus over the definition of ethical and trustworthy AI. A starting point is in the European Union document titled "Ethics Guidelines for Trustworthy AI". With this brief, the key criteria are for AI to be democratic, to contribute to an equitable society, to support human agency, to foster fundamental rights, and to ensure that human oversight remains in place.
These are important concerns for a liberal democracy. But how do these principles stack up with threats to the autonomy of humans, as with AI that interacts and seeks to influencing behavior, as with the Facebook Cambridge Analytica issue? Even with Google search results, the output, which is controlled by an algorithm, can have a significant influence on the behavior of users.
Furthermore, should AI be used as a weapon? If robots become sophisticated enough (and it can be proven they can 'reason'), should they be given rights akin to a human? The questions of ethics runs very deep.
OpenAI's aims
It is grappling with some of these issues that led to the formation of OpenAI. According to Smart2Zero, OpenAI's primary goal is to ensure that artificial intelligence can be deployed in a way that is both safe and secure, in order that the economic benefits can be widely distributed through society. Notably this does not capture all of the European Union goals, such as how democratic principles will be protected or how human autonomy will be kept central to any AI application.
As a consequence of Microsoft joining of the consortium, OpenAI will seek to develop advanced AI models built upon Microsoft's Azure cloud computing platform. There are few specific details of how the project will progress.
Commenting on Microsoft's big investment and commitment to the project, Microsoft chief executive Satya Nadella does not shed much light: "AI is one of the most transformative technologies of our time and has the potential to help solve many of our world's most pressing challenges…our ambition is to democratize AI."
Do we need regulation?
It is probable that the OpenAI project will place business first, and it will no doubt seek to reduce areas of bias. This in itself is key to the goals of the partners involved. For wider ethical issues it will be down to governments and academia to develop strong frameworks, and for these to gain public acceptance, and then for an appropriate regulatory structure to be put in place.