Calgary college launches new program in response to a changing workforce
Businesses in Alberta have seen an upswing in the need for trained IT professionals, and with the launch of a new Information Technology Systems diploma this fall, Bow Valley College is prepared to provide the talent.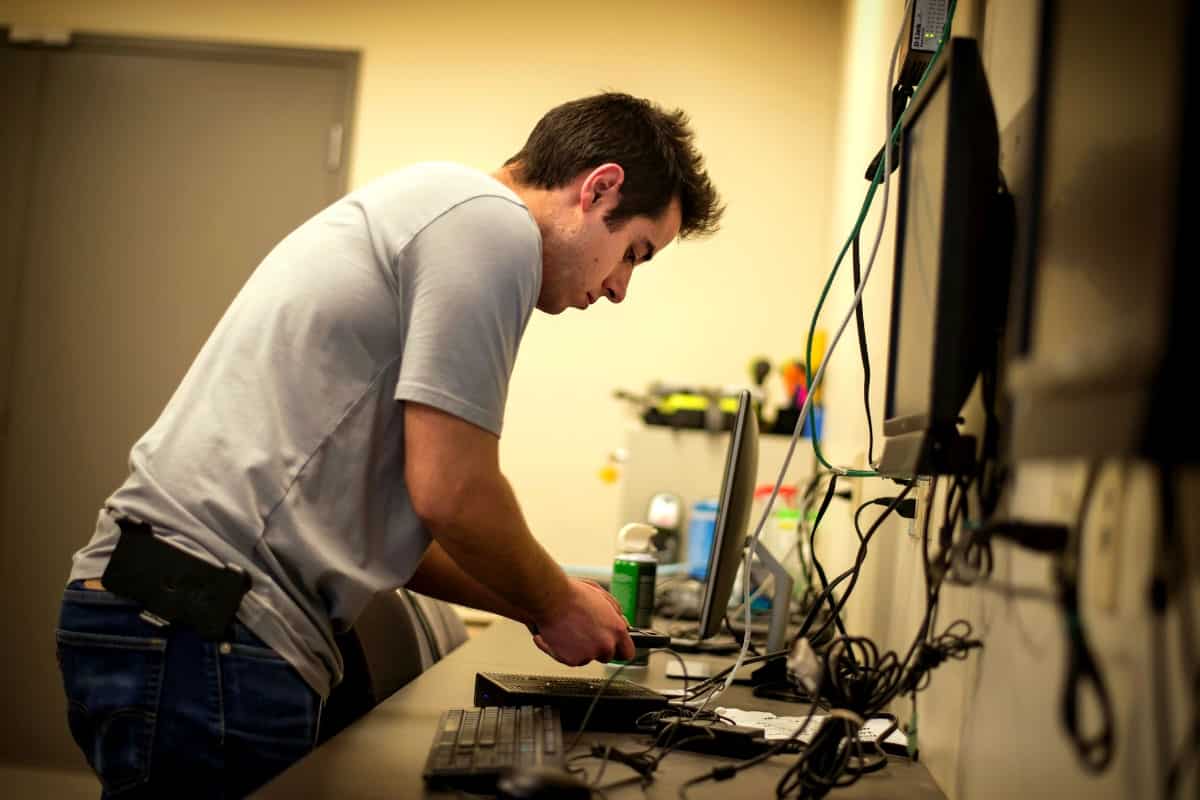 This article is a sponsored post by:

Back when floppy disks and dial-up internet were the height of technology in the office, concepts like 3D printers and self-checkout machines were pure science fiction.
It's only been 20 years since then, but the world has since gone through a digital transformation that's impacting businesses everywhere.
In a 2016 survey conducted by the global enterprise software company IFS, 86 per cent of senior business leaders from 20 different countries said that this digital transformation will play a key role in their market in the following five years.
This shift into a digital marketplace has also affected what kind of skills employers need, and Calgary's Bow Valley College is working to provide the training needed to fill those in-demand roles.
Training rooted in industry demand
With the launch of the new Information Technology Systems (ITS) Diploma this fall, students will be given the most up-to-date IT education to provide a skilled workforce to businesses across Alberta.
Jeff Clemens, program coordinator and instructor at Bow Valley College, played a role in creating the ITS program, and said the process started with consulting industry professionals across the province. All of the companies consulted said they were in need of more trained IT experts to support the technology that keeps them running.
"Industry demand was a big reason why we launched this program," said Clemens. "The main feedback we got from consulting with people was: 'We need more graduates.' Even our own IT staff here at Bow Valley College are saying, 'When will you be getting these graduates, because we need more people'."
Hector Henriquez is a desktop analyst in Bow Valley College's IT department and said he's also noticed an influx of companies in the city searching for IT professionals over the past few years.
"Nowadays, having IT is more and more essential," said Henriquez, "Even the basic services that everyone takes for granted, like internet and email and printing, they need to be maintained and updated and secured. You can't run a business now without IT."
Entry-level positions lead to exciting careers in tech
During consultations, Clemens said that businesses specifically pointed to a gap in finding people to fill entry-level IT positions. Many only wanted people in entry-level positions for approximately a year, ultimately looking to move them into something more specialized, like the growing need for cyber security.
"The move toward cloud computing and the focus on cyber security and data security is reflected in the number of jobs that are now in the market," said Phil Ollenberg, Team Lead of Student Recruitment at Bow Valley College.
"There are now self-checkouts, so there are fewer actual cashiers, but there are IT professionals and data analysis professionals in the background who are supporting that technology — and those are higher paid jobs."
Ollenberg added that the need for IT seems to be clear to students too, as the two-year ITS diploma already had applicants before it was even officially announced.
"Our prospective learners are seeking this career out," he said. "They're looking for what they know will be a guaranteed job."
When the first students graduate from the ITS program in 2021, Clemens is confident that they'll be ready to take on the industry demands. With solution-based training in the latest cloud and security software, they'll be prepared to tackle the next technological advancement — even if it seems as futuristic as 3D printing did in 1999.
"With IT, you can't just sit back and expect that things will stay the same," Clemens continued. "This program is very hands-on. We're giving them the base, but teaching them that the base will change, and that's OK because they'll still have that ability to learn and come up with solutions."
For more information on the ITS program, visit the Bow Valley College website.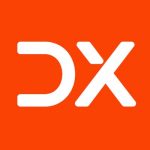 DX Journal covers the impact of digital transformation (DX) initiatives worldwide across multiple industries.
The irony of industry disruption and digital transformation ROI
Clearly, return on investment continues to be challenging for most industrial companies.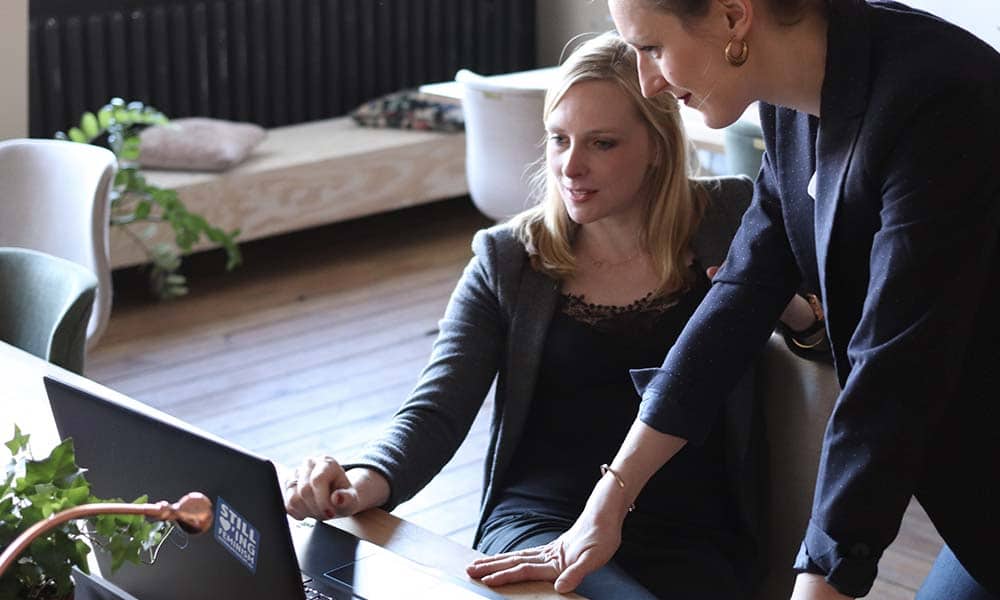 This post originally appeared on ARC Advisory Group's website here.
Over the course of the last two years, digital transformation ROI is probably the topic I have been asked about the most. Clearly, return on investment continues to be challenging for most industrial companies.
There certainly are many reasons why transformation ROI is so elusive. Organizations continue to experience missteps with digital transformation strategy. Often, struggles with culture change lead companies to ignore the much more challenging human side of digital transformation.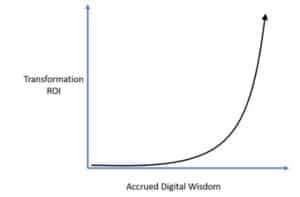 Most of the examples of poor transformation ROI are really just symptomatic of a tension that prevents success—some industrial companies still have transactional leaders that are too focused on requiring their employees to prove out-of-the-gate ROI on something that has never done before.
This failure in leadership is preventing their employees from accruing the digital wisdom necessary to learn how to successfully transform.
To achieve transformation ROI and sustain digital successes requires a work culture where experiments are not just supported but required. These digital experiments are laboratories where wisdom is gained and core competencies identified and integrated so the organization can become digital-first in its thinking.
Ironically, these transactional leaders now find themselves in the midst of their own unknown and are having to learn along the way.
The total industry disruption brought on by COVID-19 is a mirror (not identical, to be sure) to the uncertainty of transformation.  They've not seen anything on this scale in their lifetime. They can't predict the outcome or totality of the financial impact, nor can they define the timeline for return to stability. In fact, they are engaged in their own experiments, trying to determine the best way to drive and sustain success in an environment that requires them to set aside what they used to know and, instead, figure out how to learn along the way.
Now, many of these same transactional leaders are being given leeway, understandably, on short-term earnings projections due to the uncertainty they face. Yet, they never extend that hall pass to their own employees who are struggling to learn what they need to be successful in demonstrating sustained digital transformation ROI.
Too often, these transactional leaders make decisions that put them on the innovation sideline, squelching the very ability of their companies to learn how to respond at speed to market conditions with more agility than their competition. Each time they do so, the implications of their decisions ripple exponentially and negatively, moving them further away from the curve.
To be fair, there are some industrial companies with very good, forward-thinking leaders that understand innovation requires organizational maturity and the relentless pursuit of digital wisdom.
The market bears out the difference between those that seek and grow digital wisdom and those that do not. Every new industrial disruption grows the performance gap between those with leaders committed to change and those that dither by clinging to outmoded ways of decision making. Both will struggle with transformation, of course, because it is a complex and non-linear cultural, technological and economic overhaul of the business and the markets it serves. However, the former will learn how to achieve digital transformation ROI while the latter will stumble along wondering why mistakes, false starts, and dead-end investments are so common with digital initiatives.
What type of leader do you want to be?
This post originally appeared on ARC Advisory Group's website here.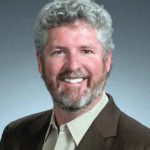 Michael Guilfoyle is Vice President of ARC Advisory Group. Michael's expertise is in analysis, positioning, and strategy development for companies facing transformational market drivers. At ARC, he applies his expertise to developments related to Industrial Internet of Things (IIoT) and advanced analytics, including machine learning.
4 ways to plan for the post-pandemic normal
When the crisis eases, we will have entered a new digital normal. Your strategies need to reflect this shift: Consider these factors as you plan for the longer term.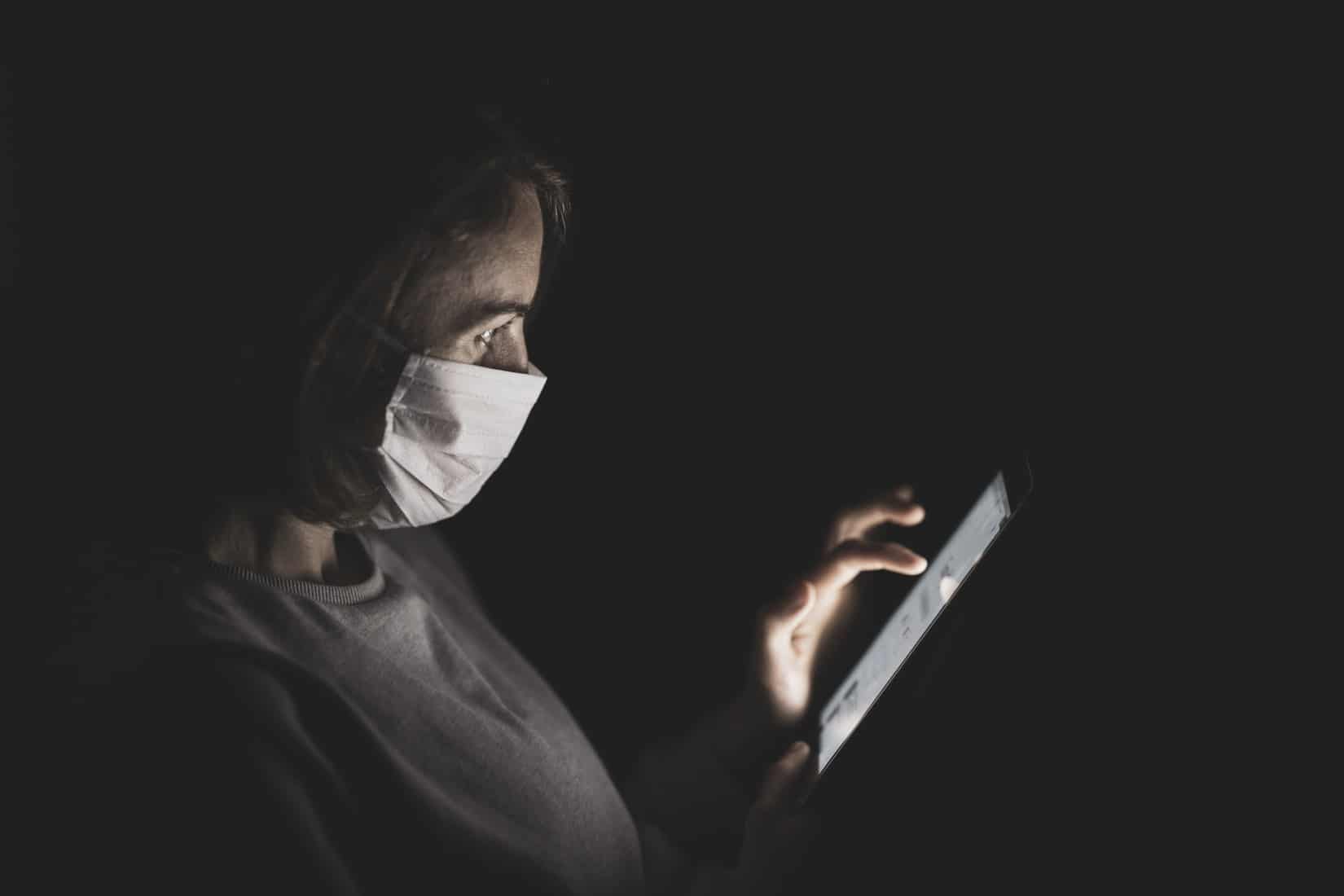 This post originally appeared at Enterprisers Project.
When I sat down to write this article, a follow-on to my previous article on common leadership oversights on the path to digital transformation, the coronavirus's threat to global business had not reached the magnitude that we feel and see today. In a few short weeks, the pandemic has forced a new virtual work reality on businesses and entire operating models have been shifted – and in many cases, upended.
A business environment that is changing so dramatically and rapidly requires speed, innovation on the fly, and the need to scale thinking beyond anything we might have previously imagined. Now is not the time to back-burner digital initiatives but to ramp them up.
Now is not the time to back-burner digital initiatives but to ramp them up.
When the crisis eases, we will have entered a new digital normal. The strategies we use to run, change, and staff the business will need to reflect this shift. Consider the following factors as you plan for the longer term:
1. The right financials
Any business that isn't digital by now likely won't be a business for long. Learning to embrace and adjust is imperative. Continuing – or starting – a digital transformation will be more important than ever, and you'll need to rethink your business' capital allocation strategies for digital initiatives and the staffing that supports them.
To figure this out, become best friends with your finance team and think for both the short- and long-term. In the current climate, it can be easy to be either too short-sighted or too far-sighted, but you need to plan for the next week, month, quarter, year, three and five years.
Become best friends with your finance team and think for both the short- and long-term.
Consider how your company may bounce back from the pandemic when stay-at-home orders are lifted, kids go back to school, and consumers begin to mobilize again: We will have entered an entirely different digital world, with new digital expectations from consumers. Is there potential for a rapid and significant surge, followed by a normalization? Will you be facing a slow rise? Digital transformation funds need to be allocated to react appropriately to these various scenarios; staffing discussions should follow based on these decisions.
2. The right tools
It is likely that at least some of your employees will remain virtual, even when the majority can get back into the office. How will you support them? You may have sacrificed some tools or technologies in your move to quickly get employees out of your building and into their homes; you may have also overpaid for the sake of quick deployment.
You'll need to rework your strategy for the long term. This could include better or more consistent access to networks and servers, the capacity to host formal business meetings online, new portable equipment, virtual collaboration and communication software, and more.
For many, this will require working with your corporate legal team to change their thinking. Where they may have once been risk-averse for the sake of the business, they will now need to take smart risks, also for the take of the business. State your case, find common ground, and move forward.
In some particularly dire situations, you may even need to become comfortable with making decisions first and asking for permission later.
3. The right staffing
You'll need to continue to make smart staffing decisions – quickly. You likely have three types of talent available:
Employees who are great at running the business
Employees who are hungry for more
New talent that may not yet exist in your business but needs to be brought in
Unfortunately, this global crisis may have created gaps in your workforce.
Identify the individuals in the first two groups and work with your talent management team to assess whether you need to advance digital investments previously planned for. Do these individuals have the right type of skills for their teams? Are they collaborative and communicative? IT cannot work in a silo, and team members need to be able to communicate what they are doing and why, and be clear on how their actions are aligned to larger goals.
When you've completed this review, identify the additional skills you will need for the future. This might include teams familiar with building out cloud deployments or working with microservices, etc. Push the rest of your leadership team to break through capital allocation constraints to bring in new employees who not only have the right experience but also can quickly teach your existing teams on new tools organically.
4. The right brand permission
As you work through your accelerated digital transformation, you'll start to think about your business as a truly digital brand. In fact, you might already think so, simply because you've been able to get your staff up and running remotely.
But is this the perception all your stakeholders have? According to the Yale School of Management, "Brand permission defines the limits of customers' willingness to accept a familiar brand name in new marketplace situations." For example, you can't simply say, "We are digital now, world!" and expect your market to immediately accept that if you haven't been digital historically. You need to earn this right.
You can't simply say, "We are digital now, world!" You need to earn this right.
Brand permission is something you and the rest of the company will need to work on – largely focused on delivering useful and impactful digital products and services – in order to attract the new talent you need. Start thinking about this now.
The global pandemic has thrown us into an entirely new world. Business leaders can no longer rest on their laurels and, certainly, can no longer put off or draw out a digital transformation. Making the right decisions now will help to ensure your business is positioned well when this crisis passes.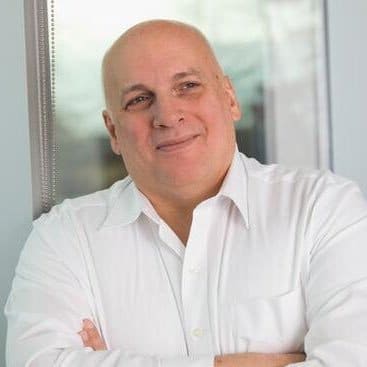 As Chief Digital Officer of Agero, Bernie Gracy brings more than 30 years of technology experience helping drive new product/platform introduction, client delivery, and the establishment of new software-enabled business models.
In his role, Gracy is responsible for all aspects of product and technology development, architecture, infrastructure, and innovation for a rapidly evolving ecosystem powered by digital, mobile, the cloud, location-based services, and IoT.
Organizational change expert says leaders should expect a new normal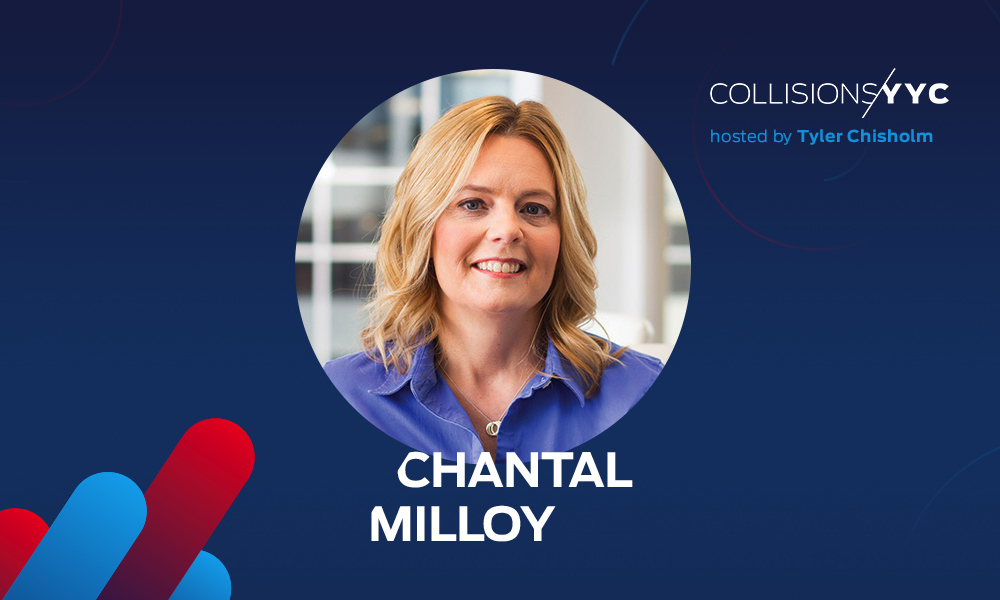 As co-founder and COO of Levvel Inc, an organization focused primarily on IT staffing and organizational change management, Chantal Milloy's expertise is highly relevant in today's new COVID-19 reality.
With an already-established remote workforce, Calgary-based Milloy and Levvel are in a position to provide valuable insight through this challenging time, with millions of Canadian enterprises and workers adjusting to the sudden transition.
Milloy has seen what happens when strong leadership isn't at the helm to manage and measure change.
Joining host Tyler Chisholm on a special episode of Collisions YYC: Current & Critical, Milloy began by pointing out that change management, at its core, is all about helping people.
"You just won't get the results if you're not taking care of that side of the human component."
"Find the people that are going to be impacted by change, figure out what their issues and concerns are going to be, and put strategies together to reduce that pain for them," she explains.
A new reality
With respect to our current, unprecedented, COVID-19 world, all sectors and industries have had to prepare their workforce for a massive shift very quickly — whether they were ready, technology-wise, or not.
It comes down to trust, leadership and — more than ever — showing up. "I would say to any leader, you've got to be visible, and you've got to lean in even harder," she said. "You've got to purposefully connect, and have an agenda and get people functioning. And in that first week, we really noticed that people didn't know how to be or what to do."
"You've got to be visible."
Once leadership visibility is established, it's important to encourage an environment where employees can share both concerns and solutions. One important step in this process is making sure people don't feel reluctant using remote tools. "Make it a safe space for people," said Milloy.
Alongside visibility, it's also important to establish a culture outside of the typical office environment, making sure employees are connected and that they feel comfortable with newly-created lines of communication.
"We're helping people say, 'What's your current culture? What was your current culture? What might need to be reinvented, and what pieces of your existing culture can be a strength for you in the way that you're working from home, or what could be a hindrance,' she explained.
"If we can honour a bit of culture, and make it work in a new environment, I think that work is really important right now."
The final key to leadership during the current shift relates to productivity.
There's no real way around it: Productivity will dip at the outset of big change. "You want to get a group of leaders ready for the fact that productivity always goes down before it goes better, because you're learning new things. Plan for it," Milloy said.
"I think we have to reimagine and help leaders reimagine what it means to be productive, and what kind of measures and metrics would we put in place to say that's now what productivity looks like."
'The great equalizer'
As unprecedented as our new reality is, there's no denying that it's causing change that's bound to have some positive effects.
"I like to say this is the great equalizer," said Milloy. "There's going to be a new normal, and working from home especially has become so important in all of those other topics of equality that we always talk about, right?… This is the new norm, this is going to be 'Hey, we did it.' And people were productive."
Another positive side effect for organizations that are currently faced with an increase in downtime is the rare opportunity to now improve on your organization's operational efficiency.
Ask yourself: 'How can we do this better'?
"All these things are then going to help..whether it's organizations in general, or leaders, look at that next chapter in growth."