Intel embraces DX at Data-Centric Innovation Day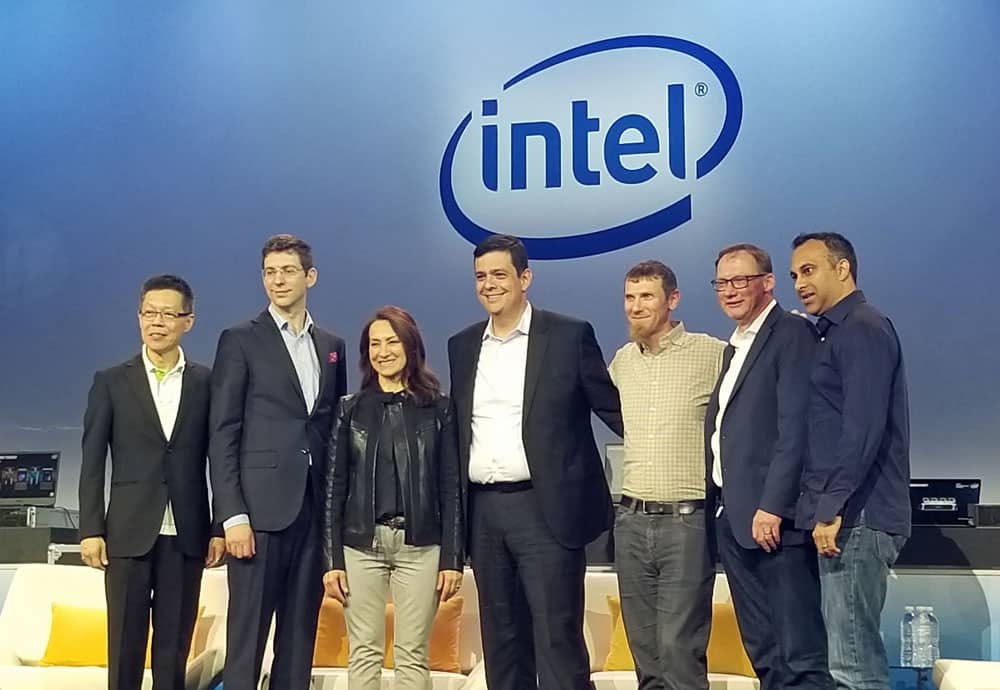 Intel's recent Data-Centric Innovation Day in San Francisco showed how the company is putting digital transformation at the forefront of its business strategy, to build a bridge from its former position as the big name in PC CPUs, toward a more agile future. In a competitive world of business technology startups and scaleups, Intel is putting its DX foot forward, and showing how the company's own innovations can help its global customers to embrace the wins that comes with digital transformation.
While the event was a product launch for all intents and purposes, there was a bigger story going on at Data-Centric Innovation Day: the positioning of Intel as a data-centric enterprise and the company's emphasis on collaboration with its customers around the world as they undertake digital transformation.
At the event's outset, Intel CEO Robert Swan predicted that the company's data-centric total addressable market will be 200 billion by 2022. As a continually growing number of organizations move to the cloud, and C-suites continue to look to AI and analytics to develop their competitive advantage, this kind of market growth for the IT giant seems reasonable.
At the core of Intel's data-driven shift is the customer experience. As Swan stated at the event, Intel is looking to become 'customer-obsessed' through the company's new focus on data. While the role of a processor or a new hardware product within enterprise organizations has not radically shifted — it remains just one piece within the larger technology structures powering digital transformation — Intel's attitude around their hardware and software offerings, and how they play into the customer's overall business technology experience, has certainly taken a big leap forward.
In a press release for the event, Navin Shenoy, Intel executive vice president and general manager of the Data Center Group, noted that the new technology was all about putting data first:
"Today's announcements reflect Intel's new data-centric strategy. The portfolio of products announced today underscores our unmatched ability to move, store and process data across the most demanding workloads from the data center to the edge. Our 2nd-Generation Xeon Scalable processor with built-in AI acceleration and support for the revolutionary Intel Optane DC persistent memory will unleash the next wave of growth for our customers."
Intel unveiled a new range of products, including the next generation of Xeon Scalable Processors. The new Xeon line was designed with DX tasks in mind, and the processors look to aid Intel clients with AI processes, cloud and edge computing and with running rapidly growing workloads. The new processors feature DL Boost, a unique inference acceleration offering designed specifically for AI-heavy processes.
The technology giant also emphasized the security enhancements of the new range. VP of Digital Transformation at Intel, Lisa Davis, announced during the event that Intel has partnered with Lockheed Martin to create hardened, full-stack security solutions for CIOs and CESOs. Processing and moving more data than ever requires ever-evolving security, and Intel made a point of emphasizing their dedicating to this element of their new product line.
DX at the heart of Intel's announcements
For an established tech company like Intel to take on data in such a massive way should be no surprise to digital transformation diehards. But for those still hesitant to take on data management as a bigger part of their organization, Intel's focus on moving, storing and processing every bit of client data should act as a wakeup call for those still holding out when it comes to digital transformation efforts.
The shape that Intel's technology is taking, as innovations like DL Boost and the cloud-centric nature of the company's new security offerings show, is all about meeting the digital transformation needs of customers around the world.
"You can't digitally transform as an organization if you're focused on aging IT practices," said Intel Canada's Phil Vokins during an interview on the day of the event. "I think the one thing we've seen today which we should all be excited about is the range of capabilities and performance that we're enabling, which was unthinkable even a couple of years ago. It's not just about the performance of the processor, but look at the memory we can have per socket now. This will really enable businesses to take advantage of the information they have."
Collaboration with partners and clients key
This focus on a holistic approach to data is not something Intel is doing on its own. The emphasis of Intel's Data-Centric Innovation Day was so clearly on collaboration, with many major players in the IT and enterprise world contributing to the event. During his keynote, Shenoy was vocal about Intel's broad set of partners and customers, emphasizing branching out and building a bigger business ecosystem.
Every technology showcased during the product launch was tied back to one of Intel's global partners: AWS, Vodafone, Twitter, Microsoft, Alibaba, and other companies were featured and promoted through Intel's own announcements. Featuring partners like this led to some very conversational panels on the nitty gritty of DX throughout the day's events. But this collaborative approach to the technology also highlighted another aspect of Intel's digital transformation journey.
Vokins said that, for Intel, the process of digital transformation is also a question of interpreting what's happening in the world of business technology and turning that information into valuable insights to improve performance.
"We're in a very fortunate position, given our market share, that we have huge amounts of information and resources and access to leading businesses. So we need to make sure that we can disseminate, understand and rearticulate that information back."
Vokins emphasized the need to collaborate around each digital transformation insight, "so that we can all learn from it, and learn how customers are embracing technology to rapidly improve performance."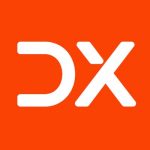 Collision returns to Toronto with over 35,000 planned attendees
Nicknamed 'The Olympics of Tech," Collision 2022 is back live after two years.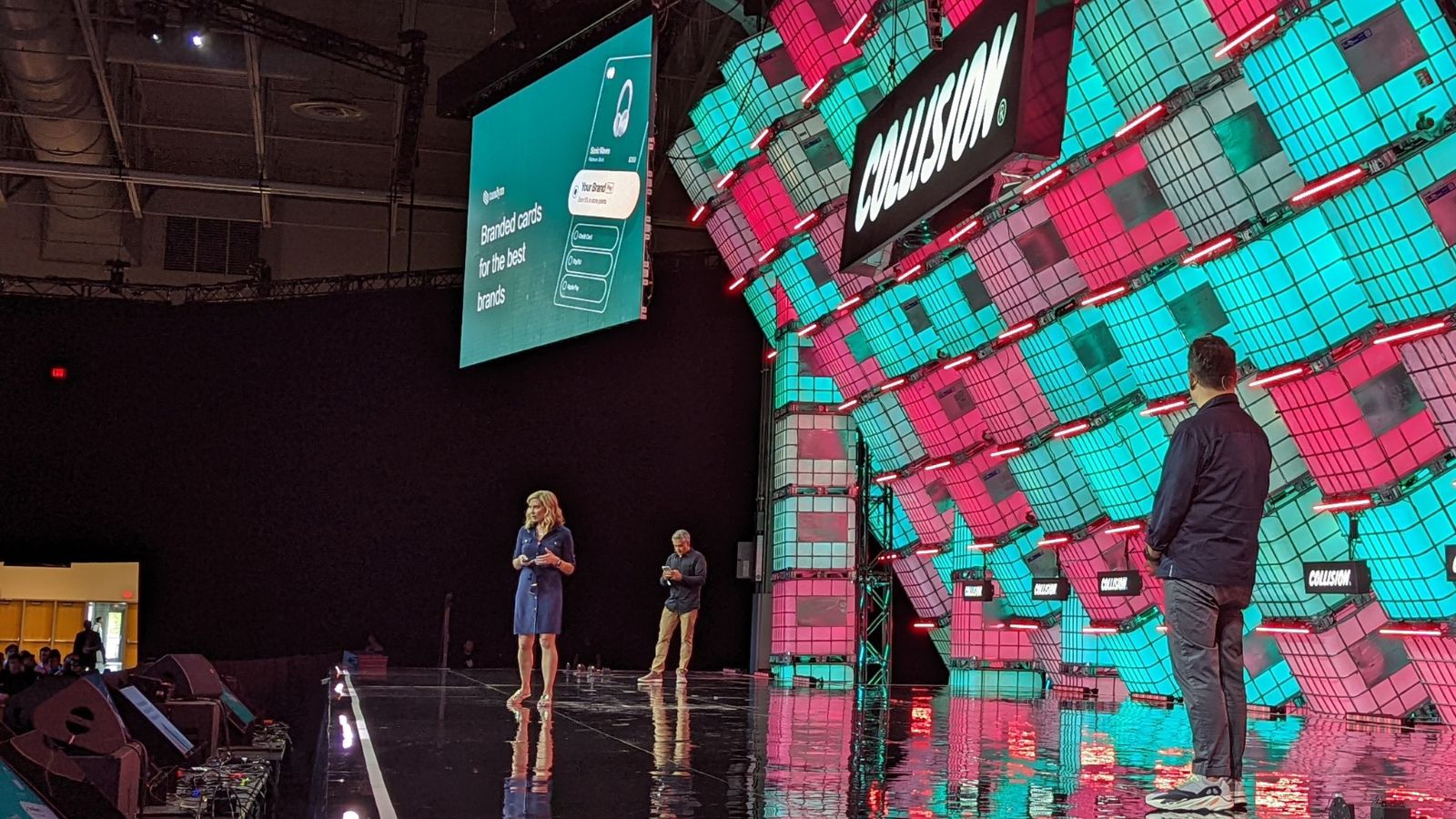 It's been called "The Olympics of Tech."
Over 35,000 attendees, 1,250+ startups, and 800+ investors are converging on Toronto for a now-sold-out Collision 2022 — back live for the first time in two years.
North America's fastest-growing tech conference takes place June 20-23 at Toronto's Enercare Centre. It is part of a series of technology conferences that include Web Summit in Europe and RISE in Hong Kong.
Welcoming attendees back after the 2020 and 2021 virtual editions of the conference, Paddy Cosgrave, founder and CEO of Collision & Web Summit said, "I just can't tell you how excited I am to be back," before introducing Toronto mayor John Tory.
"The numbers of people that come to this conference demonstrate the eagerness that everyone has to be together after a long pandemic," said Tory. "It speaks to the impact of Collision itself, that so many people are here."
"You come because you think it matters," he continued. "And we have to make it matter. We have to make it make a difference — not just with respect to technology."
Tory then outlined why Collision is right at home in the city of Toronto: "This is one of the fast-growing tech conferences in the world, for a reason, and there is a reason that Toronto is hosting it."
"If you'll forgive me a moment of truthful immodesty, we have cemented ourselves as a global hub for technology and innovation," said Tory, before welcoming attendees to explore the city and see what it can do for their businesses.
"You can be part of this Toronto success story."
Collision kick-off
Led by co-hosts Sunil Sharma (Managing Director of Techstars Toronto) and Casey Lau, opening night featured an impressive lineup of speakers from a range of sectors. Guests included: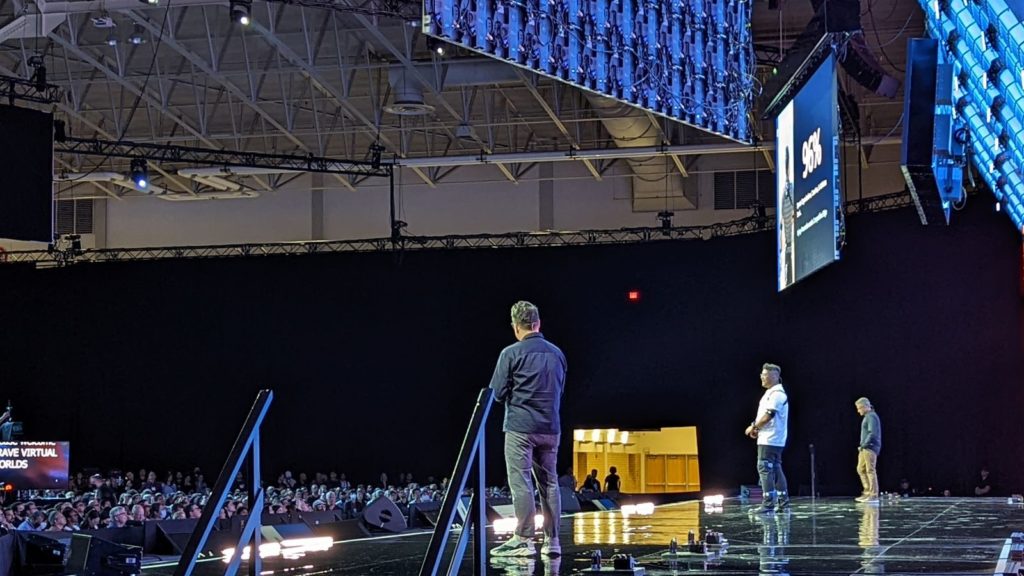 To warm up the audience, however, a series of breakout startups presented their pitches, as a preview of what's in store for attendees this week. Eight startups, three of which are Indigenous-owned (see asterisks), came to the stage. Startups featured were:
Collision and the state of the world
Collision is coming back at an interesting, particularly volatile time for the global economy and tech market. Inflation has skyrocketed, and the costs for everything from basic groceries to buying a car or home has led to a tremendous feeling of uncertainty.
For starters, recent weeks have seen the cryptocurrency market crumble, with even long-term investors starting to think of exiting the space. CNBC recently reported that the price of bitcoin fell more than 9% in 24 hours to $18,642.22, as of about 2 p.m. ET on Saturday, June 18.
Venture Capitalists have been pouring money into startups throughout the pandemic, at what we can now call an unsustainable level. The result? Overvaluation — a big risk to employees, as one CEO wrote for Forbes.
Ultimately, there is an air of optimism coming from Collision, where an enthusiastic and packed crowd were eager to kick off the event.
Agenda
Attendees will be able to choose from an absolutely massive selection of sessions, across several tracks and curated lists of sessions.
With the aforementioned crypto crash at the top of many minds, the crypto track, featuring sessions like Mass Adoption: Crypto's next challenge and How to regulate cryptocurrencies, is sure to be popular.
Those interested in startups can look forward to sessions like How Calgary is winning the global talent competition, How to recession-proof your startup, and 3 big mistakes founders make when building early-stage tech teams, among others.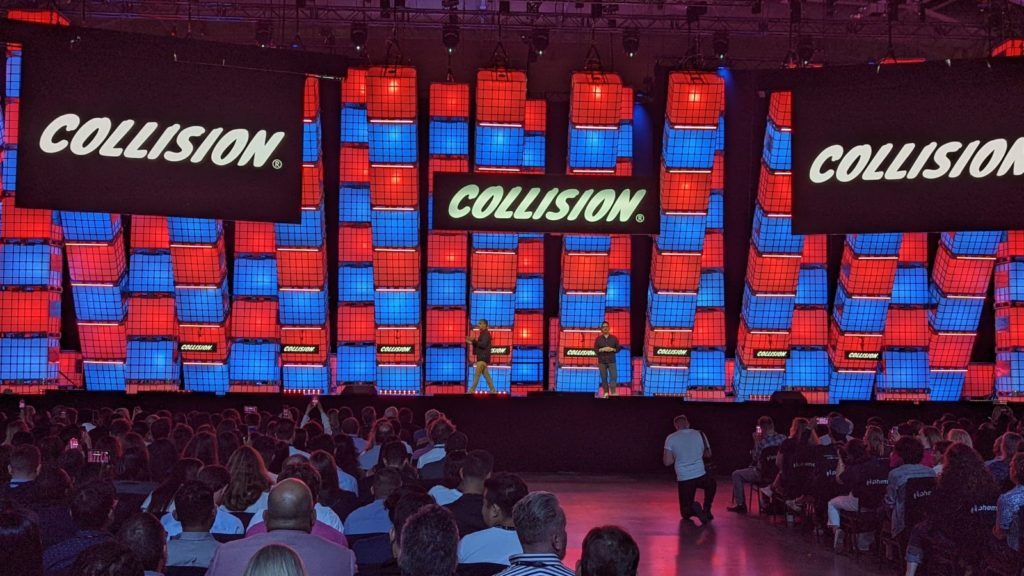 Want to follow along with all the action from outside the sold-out event? Follow Collision on Twitter, Facebook, LinkedIn, Instagram, and YouTube. Look for the official hashtag, #CollisionConf.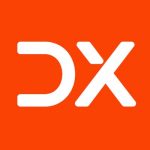 DX Journal covers the impact of digital transformation (DX) initiatives worldwide across multiple industries.
The digital transformation of events, according to one expert
"You cannot translate a live event into a digital format," says Microsoft's Bob Bejan. "You must remake the event entirely."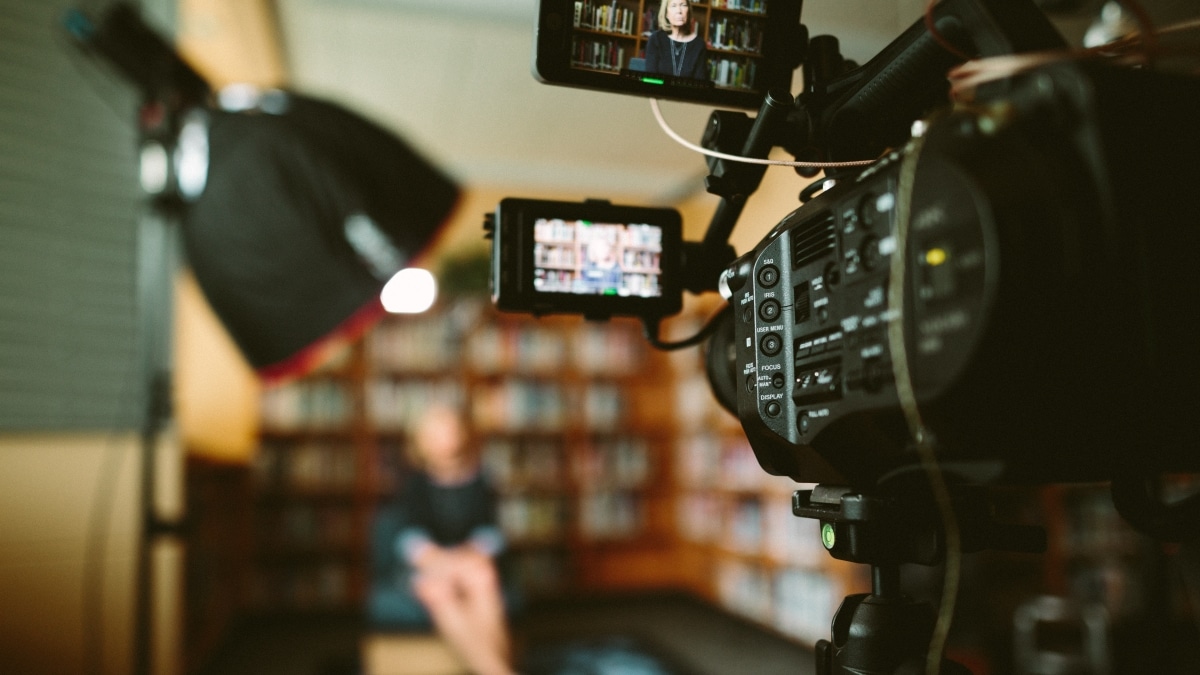 One hallmark of this pandemic age?
Virtual events — and lots of them.
Since March, professional events like conferences, workshops, summits, and teambuilding meetings have flourished online — alongside everything from fitness classes and concerts, to mental health management and doctor visits. 
Another observation? This shift to virtual events was incredibly fast. 
The World Health Organization designated the COVID-19 outbreak as a pandemic on March 11. Just 12 days later on the 23rd, we published a guide to eight digital transformation events that had already shifted to a digital format. 
From the frontlines
One event expert we featured in our digital events write-up is Bob Bejan, Corporate VP of Global Events, Production Studios and Marketing Community for Microsoft.
In early March, Bejan published an insightful article on LinkedIn: Digital Transformation of Live events: Observations from the front line.
"It's been a pretty intense few weeks for those of us working in events and experiential marketing," he began, as he outlined what he and his team learned over the course of those first few weeks — many of which are still highly relevant for event producers. 
At the top? "Accept that there is no playbook." Bejan emphasized empathy and understanding — towards both audiences and your team — and offered useful steps for organizations pivoting quickly to digital.  
The prevailing tone in March and of Bejan's piece was that adapting and learning as you go was part of this "new normal."
Where are we now? 
In May, Bejan followed up his March insights with a piece for Fast Company, 8 ways to rethink virtual events for the age of social distancing — published two weeks before the major event, Microsoft Build.
In the article, Bejan reflects back on the previous few months, collecting the biggest lessons him and his team learned in those initial months: "[Microsoft] Build for us, was the first acid test of the programming and production approach we developed as a result of a 14 show crash course in digital transformation. At that time, we didn't know whether any of this was going to work."
By the end of March, the Microsoft team had shifted 30 internal and external events to digital through June 2021, and by early May, they had produced 5 large-scale virtual events.
In late September Bejan was back with another update via LinkedIn, on the eve of the "flagship of the flagship" Microsoft event, Ignite. 
"Now, four months later, we believe that this kind of approach to events and experiences can work," he writes, "and is rapidly becoming the center of gravity for our event strategy both in the short and longer term."
Bejan shared plenty of great reflections on this digital transformation of live events, not to mention some pretty eye-opening data. At the top of the list:
"Virtual events are crazy effective!…At the highest level it's about the scale. We are experiencing orders of magnitude growth in the number of people who are participating with us at our events….The mix of our audience has completely shifted. Historically, our events would breakdown to 80% US and 20% global; today that mix is 70/30 Global!"
He also shared insights on how digital events are more efficient ("we have been able to reduce our production cost dramatically"), and can — despite common pushback — foster community/create networking opportunities.
Finally, The Consumer Technology Association (CTA) announced that Microsoft will be the technology partner for CES 2021, which is transitioning to an all-digital event in mid-January. 
"Our past live events were theatrical, with dynamic speakers on stage commanding a rapt audience," Bejan explains in a Microsoft write-up. "But the all-digital format requires something more cinematic. We now tailor our content to that format, and we have transformed from a live show production team, to a 24/7 television production network, complete with live anchors from around the world. This new direction required collaboration, hard work and a lot of humility."
An all-digital CES will be a big step forward for both Bejan and the Microsoft events team and the nature of virtual live events in general. The pandemic isn't going away any time soon, and organizations are waking up to the overall idea that digital events can balance both cost-effectiveness and high quality. 
It'll be interesting to see the lessons learned from the digital transformation of such a massive event like CES, and how these can be incorporated into the future of live virtual events.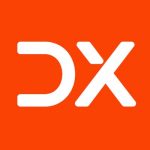 DX Journal covers the impact of digital transformation (DX) initiatives worldwide across multiple industries.
SAAS NORTH NOW Moves online in its first virtual conference
Canada's largest SaaS conference features global speaker line-up and immersive event experience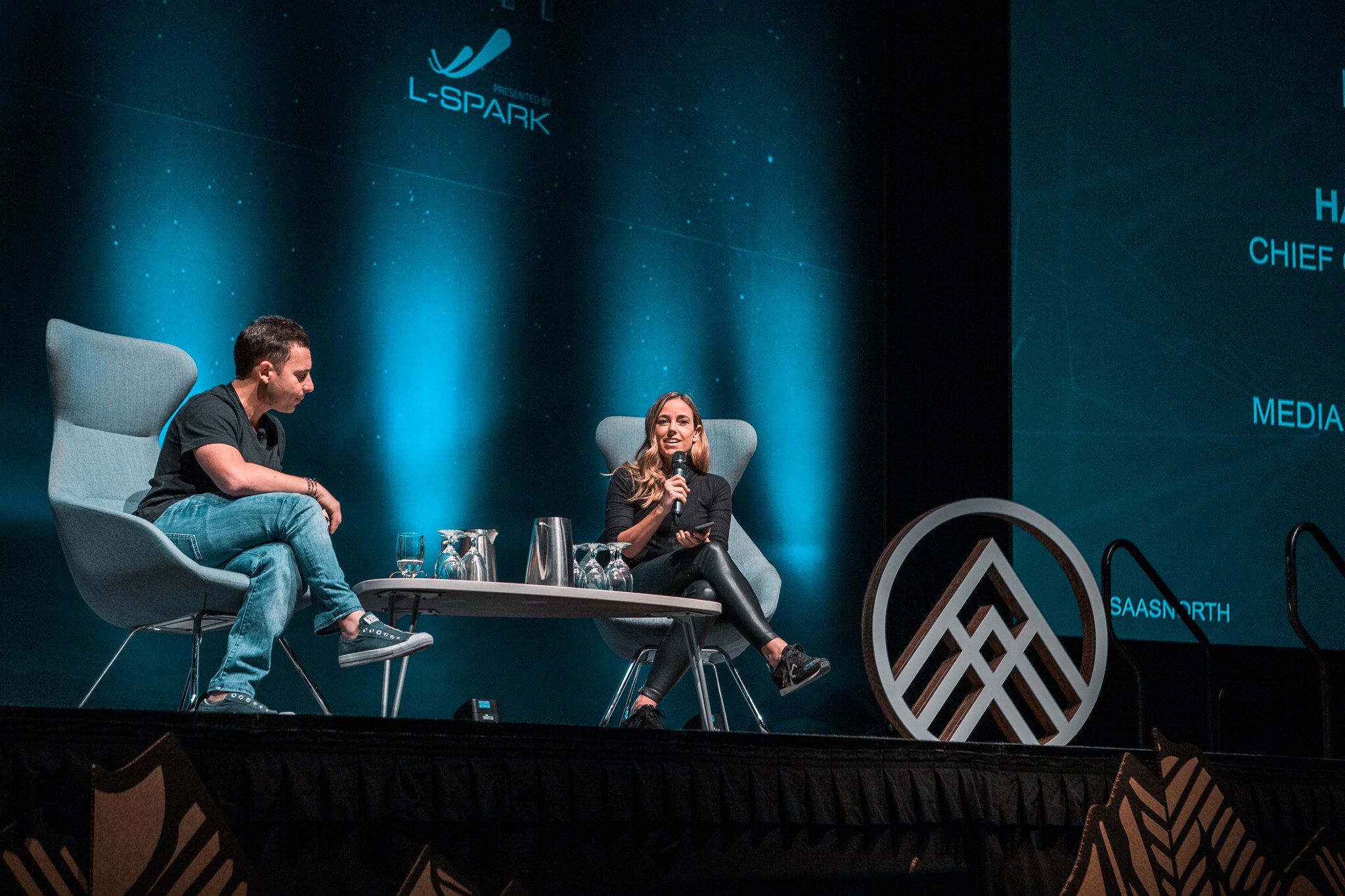 Canada's best and brightest SaaS minds will be coming together to learn, network and grow at SAAS NORTH NOW on September 9 – 10, 2020. In its fifth year, the popular and established SaaS conference usually takes place in Ottawa, but the impact of the COVID-19 pandemic forced producers Cube Business Media to do a comprehensive pivot and move the conference online.
"With thousands of delegates converging annually, we knew we needed to find a way to re-create our immersive experience this year that will bring together SaaS entrepreneurs, CEOs and founders, mentors and investors. We moved very quickly to transition our conference to a virtual event that features an impressive line-up of global thought leaders in innovation and technology, as well as numerous meaningful ways for attendees to network and build connections," says David Tyldesley, Co-Founder of the SAAS NORTH Conference.
The SAAS NORTH NOW program features leading entrepreneurs who will explain how they tackle topics such as how to maintain sustainable growth, navigating capital markets in a downturn, how to dominate your SaaS category, and the global economic outlook and business opportunities for SaaS sectors.
"SaaS is the lifeblood of software companies today," says Leo Lax, Executive Managing Director of L-Spark, SAAS NORTH Co-Founder. "SaaS business models, marketing strategies, and product developments are continuously being innovated at an accelerated pace. L-SPARK co-founded SAAS NORTH because we are committed to continue building a sustainable global ecosystem. SAAS NORTH is the go-to destination to learn and explore the industry. SAAS NORTH is where today's SaaS lives, and where the future partners, investors and talent come to connect."
Some of the biggest supporters attending SAAS NORTH this year include Shopify, Amazon, Microsoft, Google, RBC, Klipfolio, Ceridian, COVEO, Drift, Kinaxis and Active Campaign among hundreds of others.
"SAAS NORTH is an opportunity to connect with some of the greatest minds in SaaS. They swiftly transferred the ethos and core values of the event into a virtual format to ensure attendees from all over can continue to learn, stay connected, and discover the tools they need to help navigate and scale their businesses in our new normal," says Jason VandeBoom, Founder and CEO, Active Campaign.
While attendees won't be meeting physically face-to-face, there will be plenty of opportunities to make connections, meet investors and connect with serial founders to learn from their pivots, rebounds and innovations.
Using industry leading technology, there are many opportunities for attendees to have meaningful conversations with other conference delegates, speakers, sponsors and exhibitors. Prior to the conference, attendees can use AI and advanced filters to identify who they should meet at the event.. There will also be a happy hour, VIP reception, and pre-scheduled meetings on specific subject matters.
The popular Pitchfest, a showcase of up-and-coming Canadian SaaS businesses, is taking place virtually this year with eight start-ups making their pitch for the top prize of $10,000 cash prize provided by Amazon Web Services, up to $100,000 in cloud credits provided by Amazon Web Services, full-service virtual IP manager (VIPM™) valued at $10,000 provided by Stratford Intellectual Properties and a custom explainer video package valued at $10,000 provided by Simple Story,
"I encourage all our virtual attendees to plan for SAAS NORTH as if you were physically going. Clear your calendar, put an out of office message on, set up meetings in advance and schedule breaks throughout the day. Make the most of this opportunity to connect with your peers and learn from the top leaders in the Canadian and global SaaS ecosystem," says Tyldesley.
Attendees can purchase tickets for SAAS NORTH NOW at just over $133 – a fraction of the usual in-person conference fee.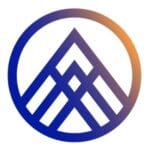 SAAS NORTH is Canada's SaaS conference, co-founded in 2016 by L-SPARK and Cube Business Media. 2020 marks the fifth year of this premier event bringing the best in SaaS together virtually on September 9-10, 2020.