Connecting with 'US:' The necessity and value of the Internet of Things
Done right, the Internet of Things is the Internet of Us, connecting the physical and digital in a human-centered way that improves the world intelligently.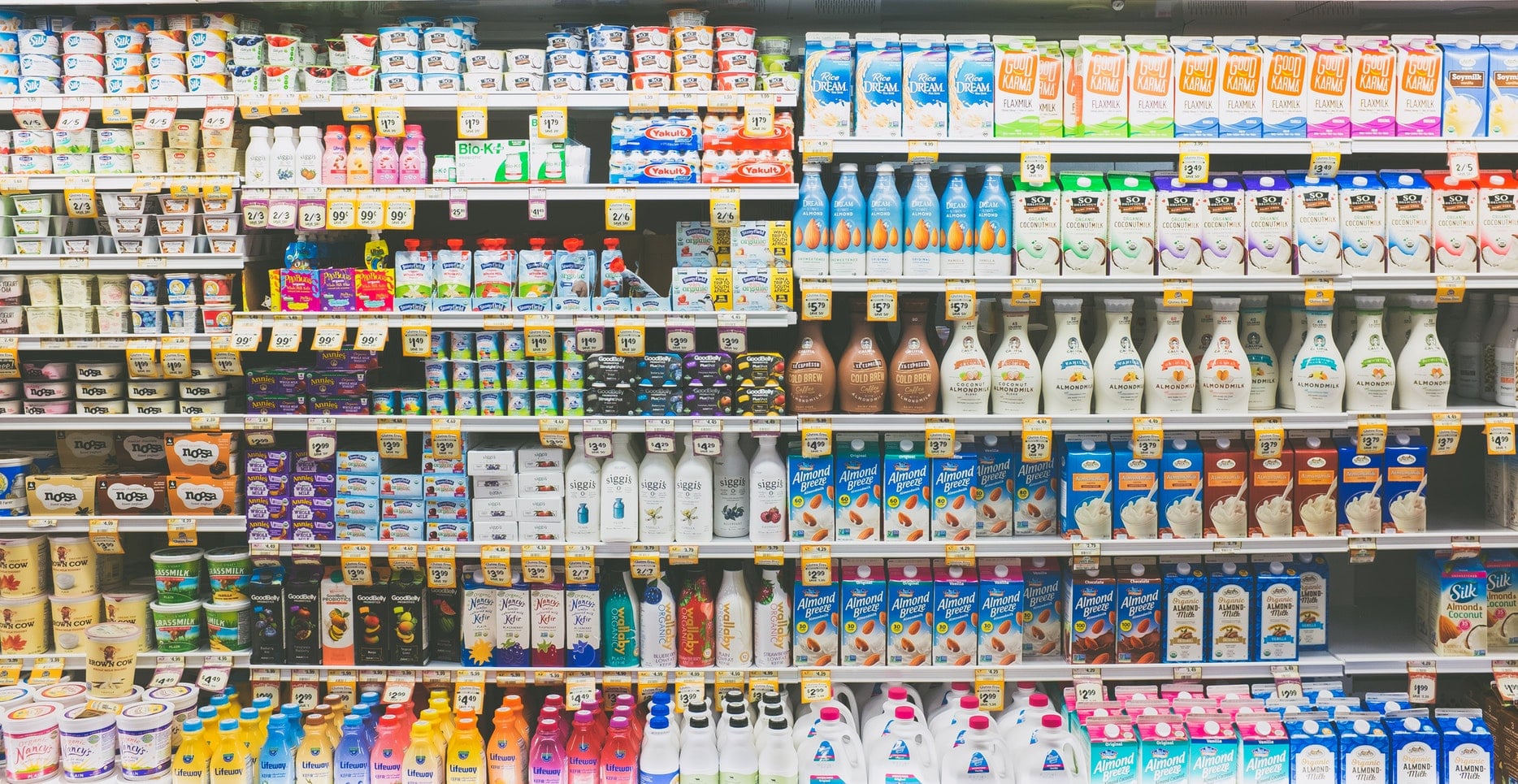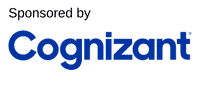 By Frank Antonysamy, Vice President of Cognizant's Global IoT and Engineering Services
U.S. food safety has been a concern since the days of Upton Sinclair's classic novel about the stockyards and meatpacking industries in Chicago. Public reaction to The Jungle compelled Teddy Roosevelt and the U.S. Congress to pass food safety laws and establish the U.S. Food and Drug Administration in 1906.
More than a century later, threats clearly remain to the safety of domestic and global food supplies and the purity of water sources. Recently, we've learned about significant, ongoing, even deadly threats to our food and water. Food recalls have ranged from romaine lettuce to beef in the last 12 months; the tragedy in Flint, Mich., reminds us that poisonous chemicals still make their way into our water, as well. Faulty equipment or poorly executed processes often are to blame.
[Read more: The State of the Union for IoT Intelligence]
Solving Safety Challenges with Internet of Things
It doesn't have to be this way. As the Internet of Things (IoT) begins to permeate our global infrastructure, sensor-equipped devices will soon outnumber the global population. There's no reason to wait until communities face a food- or water-borne threat before fixing malfunctioning equipment or improving safety procedures.
Today we can automatically and rapidly glean information from IoT-enabled devices – about temperatures in IoT-equipped food storage and transportation equipment, for example, or the chemicals sensed by the pumps that filter and move our water, or the monitoring capabilities of the medical devices we increasingly rely on in hospitals and the home. With such intelligence, communities and businesses can address problems before they become a threat.
[Download]: Advancing Smart Manufacturing Operations Value with Industry 4.0
Increasing Food Safety on a Massive Scale
Recently, I had a conversation with Internet of Things maven Stacey Higginbotham on one of her Stacey on IoT podcasts. We discussed Cognizant's work with Internet of Things adoption, and the ways in which these solutions can help businesses and the people they serve.
We talked about how one of the world's largest sellers of fresh and frozen foods uses IoT-enabled refrigerators and freezers to reduce food spoilage across its global supply chain. Such spoilage not only results in financial losses due to food waste, but can also present risks to consumers. Although the business had already implemented alarms on the refrigeration systems in its distribution centers to signal malfunctions, it could take 36 hours for the maintenance operations team to respond – clearly too long when it comes to food safety and waste. There was also no mechanism to proactively monitor the refrigeration units and ensure timely service calls.
Our solution minimizes energy consumption and seeks to ensure consumer safety. It ties together sensors, cloud-based monitoring, algorithms that trigger alerts and warnings, reminders in handheld applications and a direct link of performance data to individual employees to encourage compliance with the company's internal food safety protocols. The system covers hundreds of freezers, thousands of deliveries, 600 million data points and millions of pounds of food.
The results have been impressive. After rolling out the system to 100 of its stores, the business reduced priority response times from 36 hours to four hours, and decreased food loss by 10% in the first year by predicting refrigeration failures. The company aims to expand the system to 5,300 stores, with the potential to reduce operating costs by up to $40 million while ensuring the safe storage of food. (Hear more about this solution in the three-minute podcast recording below.)
[Download]: Designing Manufacturing's Digital Future
From Providing Pumps to Offering Insights
These same principles guided our solution for a global manufacturer of high-technology industrial water pumps used in a range of applications, from providing drinking water for cities and villages, to processing waste water, to clearing and filtering the huge volumes of water moved during deep-sea drilling.
With the movement of all that water through its sensor-equipped and self-monitoring pumps, the manufacturer had access to a flood of information on everything from performance-based data on pressure and volume to the chemical composition of the water. By collecting and analyzing this information, the company could leverage and monetize its insights into not just equipment performance but also the safety of the water it delivers. If a certain chemical spikes in the water supply, for example, alerts are triggered, and municipalities can investigate. If water pressure or volume falls outside set parameters, precautions can be taken, including automatic alerts and even preemptive shutdowns.
Buyers of the pumps want this information. So, while using this data to improve the performance of its products, the business can also share insights with its clients on a subscription basis, opening up new revenue streams. The business is no longer just providing world-class high-tech pumps; it's offering customers critical insights from the pumps it sells, as a value-added service. (Hear more about this solution in the three-minute podcast recording below.)
[Download]: Advancing Smart Manufacturing Operations Value with Industry 4.0
Connecting Things; Connecting to Our Needs
What links these two examples is their prioritization of real human needs as part of the solution. Clean and safe food and water are vital to human health, and companies that help provide themadd value.
For many years, large industrial enterprises have lived in two separate worlds: the world of all their physical assets (factories, equipment, buildings, people) and the world of their digital assets (software, workflows, algorithms, reports). Through sensor technology, network capability, security advances and IoT platforms, these two worlds are now becoming seamlessly integrated like never before.
Today, the shorthand for this ongoing integration is the Internet of Things. In reality, though, it's the Internet of Us. Technology offers us a path to connect our physical world with a digital one, in which we occupy a new space and a new future: a place where the physical and digital come together, enabling businesses to transform their operational and business models, in a scalable way, through intelligence. (Hear more on the Internet of Us in the three-minute podcast recording below.)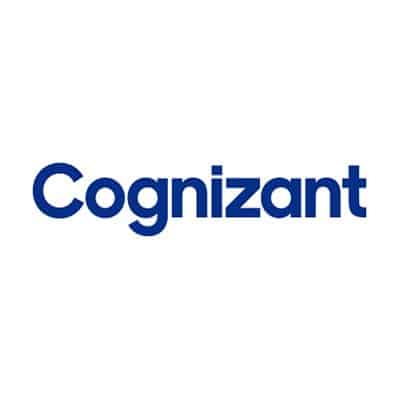 Cognizant (Nasdaq: CTSH) is dedicated to helping the world's leading companies build stronger businesses — helping them go from doing digital to being digital.
MIT Sloan scientist shares digital transformation lessons for older companies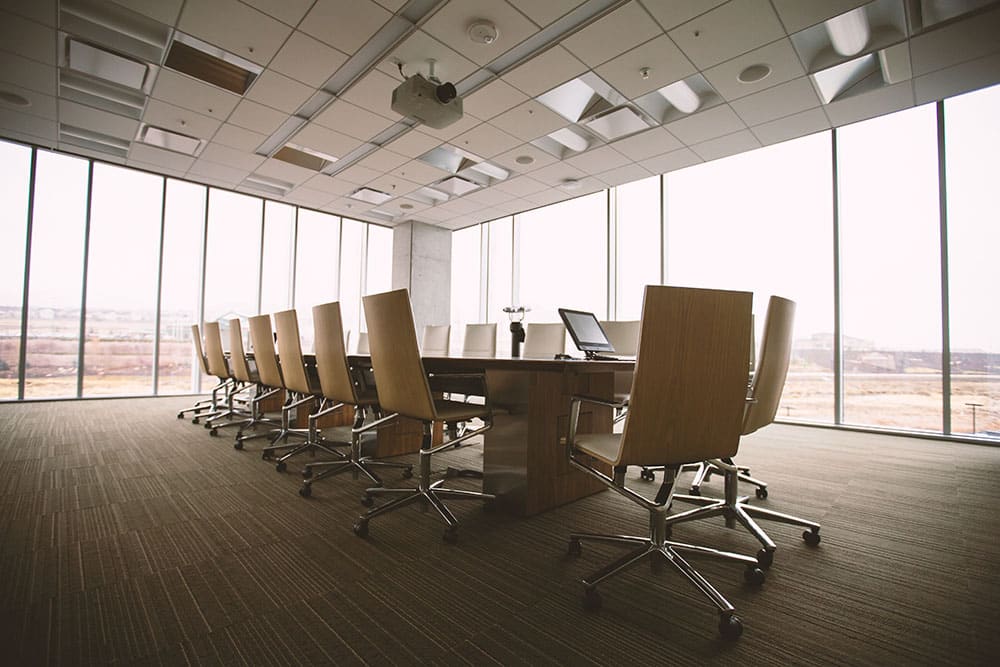 Not sure how examples from Apple, Amazon, Uber, or Airbnb can apply to your older organization currently on its digital transformation journey?
Not all of us can be digital natives, but a new book from MIT Sloan's Center for Information Systems Research principal research scientist Jeanne W. Ross (along with Cynthia M. Beath and Martin Mocker), is exploring lessons from established organizations that have made substantial progress in their own digital transformation work.
Designed for Digital: How to Architect Your Business for Sustained Success distills five years of research, which includes case studies and surveys from hundreds of business and IT leaders. Most companies represented were very early in their DX journey, but examples of established companies that found success in navigating the digital waters include DBS Bank, LEGO, Philips, Schneider Electric, and USAA.
David F. Carr, in an article from The Enterprisers Project, outlined five key takeaways from the book:
1) Your business needs a digital design
"Instead of trying to be Amazon, your organization should be figuring out how to continue to do what it does well and add digital products that enhance its products and services," explains Ross.
To figure out what makes sense for the organization, you need a design for your business, Carr elaborates. That means better distribution. As the book explains, "The accountability framework for digital devolves many decision rights to autonomous teams while creating the context to help these teams make the right decisions."
2) IT architecture is important, but not the point
Frequently overstated by marketing experts is that digital transformation is more about business strategy than the technology. 
"The point is not to design an elegant digital system that will impress other IT architects but to use technology to create business opportunities," Carr summarized.
3) A robust operational backbone is necessary but not sufficient:
An important distinction Ross and her fellow authors make is between the operational backbone and the digital platform.
The former means the systems at the heart of operational efficiency, like ERP, supply chain, and CRM systems. "If your organization has been around a few decades, your operational backbone includes all the things you were supposed to have been integrating and optimizing all along."
The digital platform, however, involves the new technologies your organization needs to create digital products. This platform will be a custom creation, due to the diverse needs of business design.
A major reason organizations have for not reaching digital innovation is that their operational systems are holding them back, which pivots to the next takeaway observed by Carr.
4) Pivot to digital ASAP
"The need for a robust operational backbone may mean your organization needs to devote more energy to boring but important backend systems before it can do the cool new digital stuff," explains Carr. "On the other hand, be alert for the point where it makes sense to declare your operational backbone 'good enough.'"
An example used in the book is of Schneider Electric, a multinational headquartered in France that makes electrical distribution and management products for utilities and industry. Management recognized the wasted potential of divergent IoT and cloud efforts, gathering them into a coherent cloud platform.
5) Create a digital platform, not an isolated app
While a series of apps might be the "cooler" approach, a digital platform offers reusable components with support for all digital products — both now and future ones — ingrained in its design. 
A perfect, flexible, and scalable platform isn't going to happen immediately, so evolution is a necessity once the work is started. As the book explains, "Digital companies will be tempted to simply code the functionality for any given offering in a one-off, monolithic fashion." This strategy could work in the early stages, but will culminate in a rework when customer demands create opportunity for adaptation.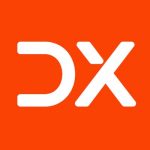 DX Journal covers the impact of digital transformation (DX) initiatives worldwide across multiple industries.
Digital transformation will generate significant growth in Latin America in 2020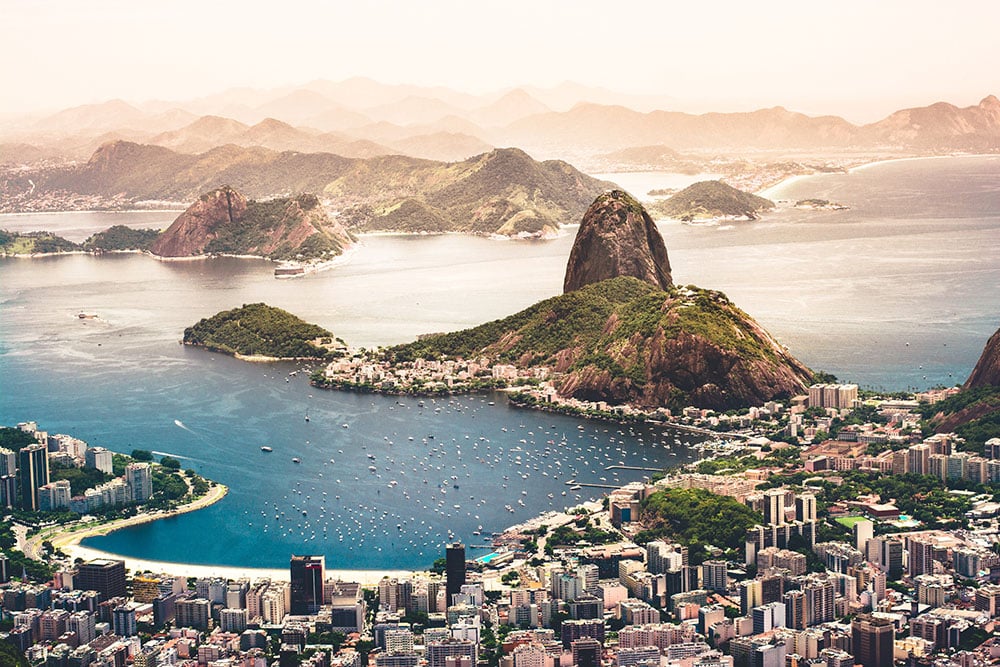 Over the last few months, headlines out of Latin America have been primarily related to socioeconomic instability and poor economic growth. 
According to IDC, however, that could change as digital transformation initiatives could generate as much as $48 billion in 2020.
In 2019, growth in the region's hardware, software, and services market reached 1.3%, but analysts predict an upturn.
Ricardo Villate, IDC Latin America VP, explained that the biggest areas of IT investment within Latin America will be around the "pillars for the third platform" — cloud, big data and analytics, mobility and social enterprise. These will represent 58 percent of all investments in 2020.
"The world is approaching digital supremacy — the moment when the digital economy outweighs the size of the non-digital economy, " Villate told ZDNet.
What's on the horizon for the region? As part of their FutureScape 2020 series, IDC's further predictions for IT trends of Latin America, over the coming years, include:
More than 40% of all ICT spend in the region will go directly to DX and innovation, growing by 22% annually. By comparison, 2018 saw 20% growth.

Within a couple years, more than half of Latam countries will integrate cloud management through public and private clouds, through hybrid or multi-cloud management technologies.

More than half of new business applications will incorporate AI.

By 2024, more than 35% of user interface interactions will feature AI.

AI spending will continue growing — up to 44.2% in 2020.

By 2023, the five largest public cloud platforms will make up more than 80% of the Latam market.

In three years, 30% of Latin America's top 2,000 companies will appoint a Chief Trust Officer.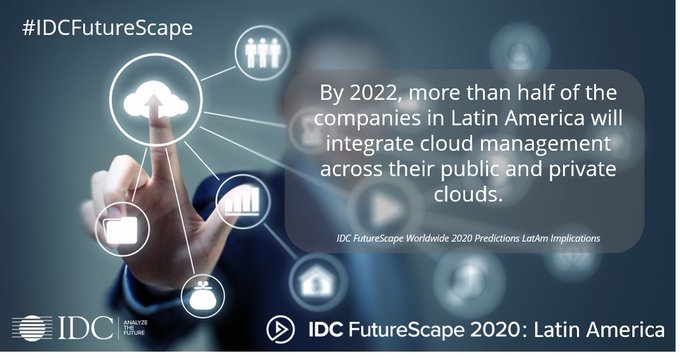 "In the digital economy, every business has the potential to become a platform," added Villate, "with a community of outside developers around it to extend its value beyond its own direct reach."
Related Reading: AI and biometrics could boost e-commerce confidence in LatAm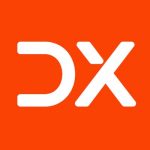 DX Journal covers the impact of digital transformation (DX) initiatives worldwide across multiple industries.
Four steps for CIOs undertaking DX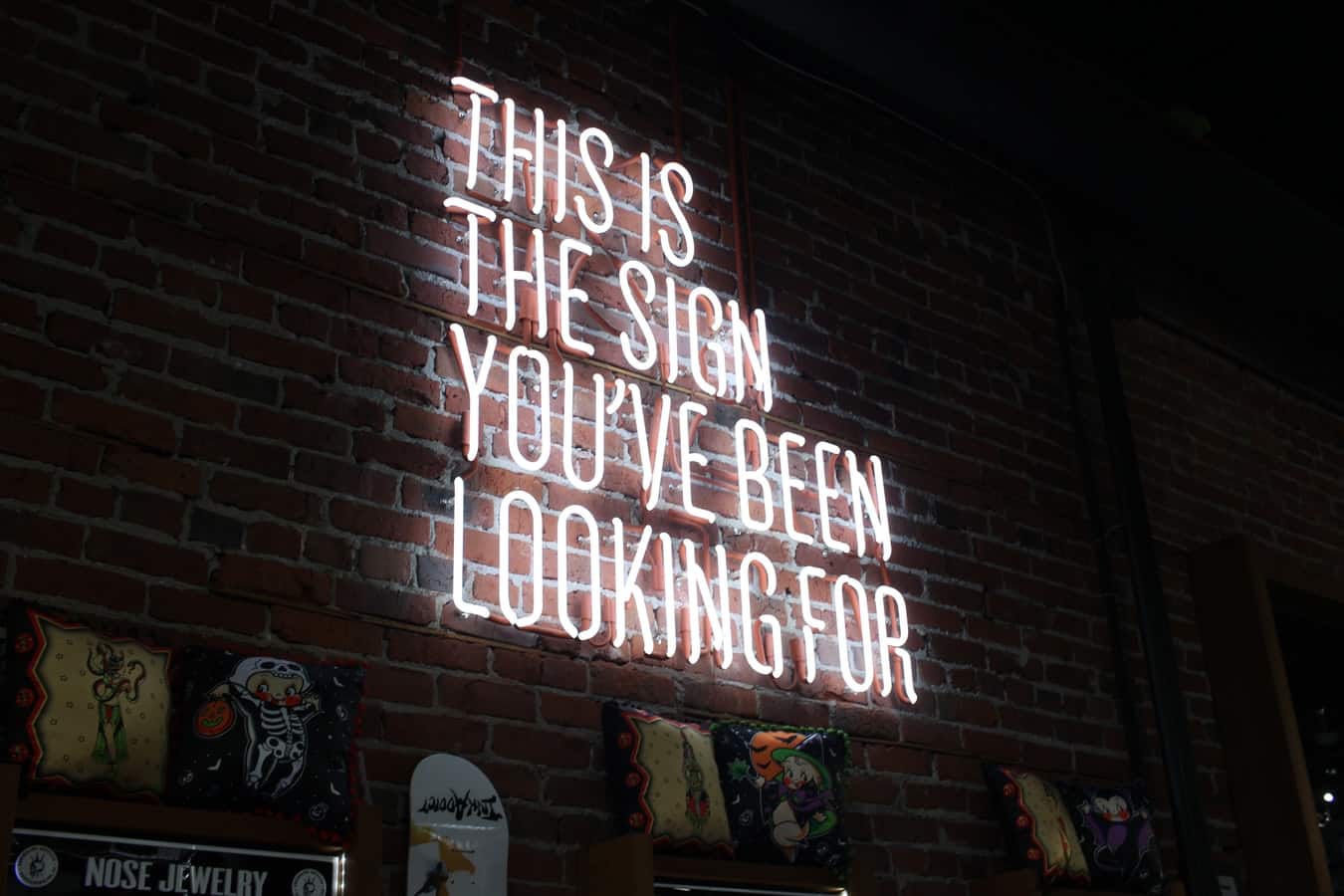 CIOs are in a unique spot in any organization's digital transformation (DX) journey. 
With one foot on the business side and the other firmly planted as a technical leader, CIOs are a vital piece of the puzzle, especially with the many challenges and constant management required on the road to digital.
As Gustavo Gomez, founder and CEO of intelligent process automation software provider Bizagi, explained in The Enterprisers Project, "Only CIOs have the broad perspective to ensure that transformation deployments can reach both deeply into organizational silos and broadly across lines of business."
How can CIOs put their organizations onto a digital transformation path that'll lead to a better likelihood of success? Gomez outlines four essential steps:
1.) Embrace different perspectives
CIOs aren't always the catalyst for digital transformation. Frequently, leadership from many parts of the organization will "have a "wouldn't it be great if we could…" epiphany," as Gomez explains.
"As the bridge between technical implementation and business objectives, the CIO needs to recognize and address this divergence before it undercuts the actual transformation," he says.
How? Clear and steady communication between the transformation teams and stakeholders, with a goal of understanding what transformation will accomplish.
2.) Focus on incremental wins
According to Gomez, organizations will encounter two competing narratives: "Start immediately on disparate pilot programs (risking control and scalability) or meticulously craft the perfect comprehensive transformation (risking months or years of delay with limited return)."
A clear, goals-driven strategy is key, but feasible milestones that are regularly achieved can go a long way in showing steady results to stakeholders or the board. 
3.) Win hearts and minds
Organizational change of any kind is often met with resistance, and it's no different when it comes to digital transformation. But given that DX is a key part of ensuring long-term success, Gomez explains, employee participation is "a matter of survival."
The trick to getting everyone on board? Departmental management. By on-board these leaders to the larger vision, their role within it, and bigger-picture business objectives, "CIOs can help evangelize the change, ensuring it trickles down to all levels of the organization."
4.) Identify a scalable solution
As Gomez explains, it's one thing to complete a successful trial transformation in a small team, and another to turn around and roll that change out across an entire organization. 
He identifies two considerations: First, it's possible to achieve micro-scale DX wins that end up siloed in a single part of the organization. Two, transformations that work in controlled, smaller settings but fail when scaled up for broad release.
"A key indicator can be a heavy reliance on IT involvement in modifications," says Gomez. "Digital transformation must evolve to meet changing business realities, and anything that leans too heavily on IT for those adjustments will quickly stall."
All digital transformation journeys have hurdles, but through the unique position of CIOs as both business and technology leaders, success is more likely when they actively work to effectively hear from all sides, embrace smaller-yet-frequent milestones, win over stakeholders, and ensure that the DX journey goes where it's needed.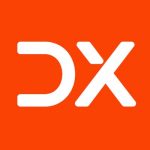 DX Journal covers the impact of digital transformation (DX) initiatives worldwide across multiple industries.