Connecting with 'US:' The necessity and value of the Internet of Things
Done right, the Internet of Things is the Internet of Us, connecting the physical and digital in a human-centered way that improves the world intelligently.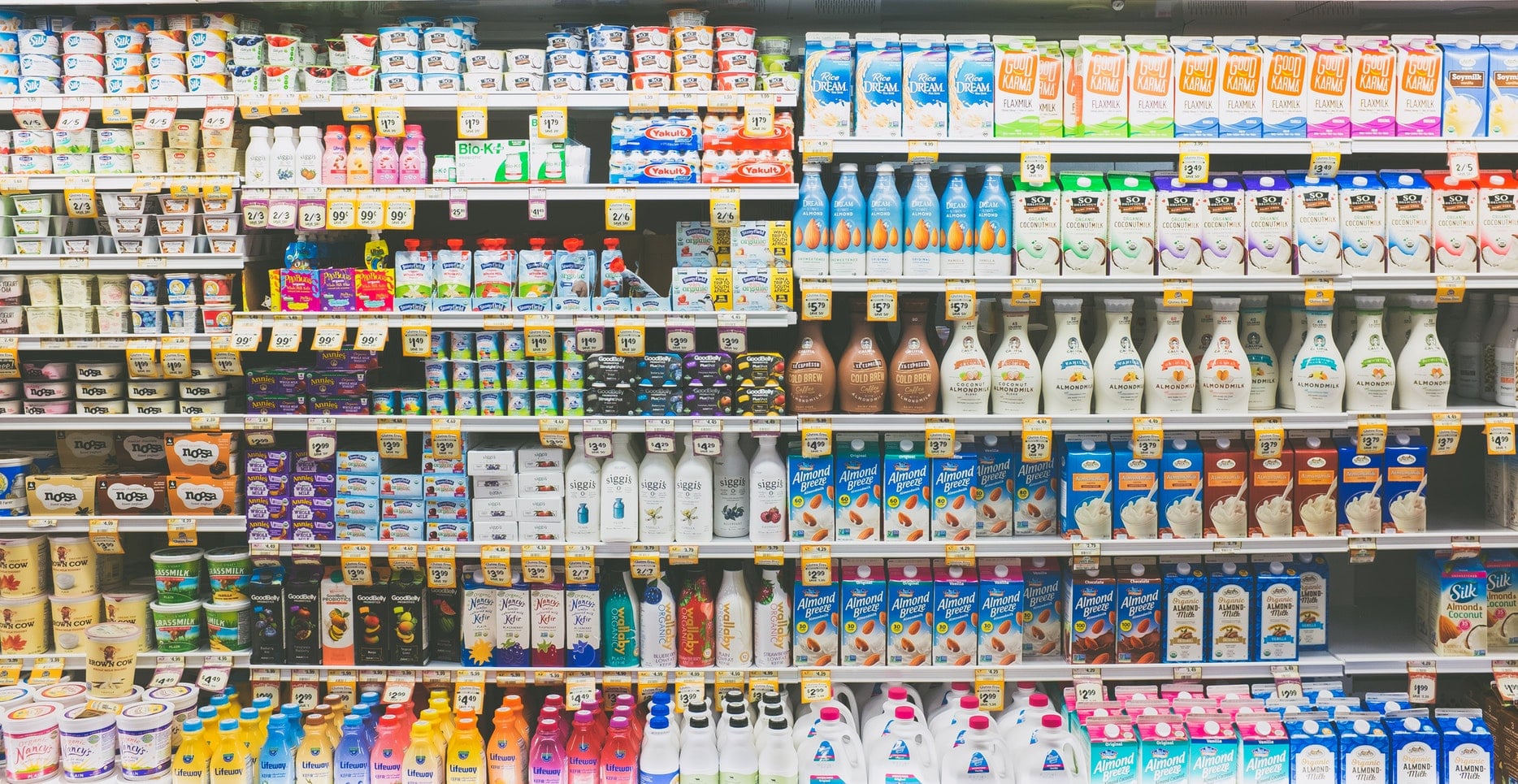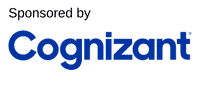 By Frank Antonysamy, Vice President of Cognizant's Global IoT and Engineering Services
U.S. food safety has been a concern since the days of Upton Sinclair's classic novel about the stockyards and meatpacking industries in Chicago. Public reaction to The Jungle compelled Teddy Roosevelt and the U.S. Congress to pass food safety laws and establish the U.S. Food and Drug Administration in 1906.
More than a century later, threats clearly remain to the safety of domestic and global food supplies and the purity of water sources. Recently, we've learned about significant, ongoing, even deadly threats to our food and water. Food recalls have ranged from romaine lettuce to beef in the last 12 months; the tragedy in Flint, Mich., reminds us that poisonous chemicals still make their way into our water, as well. Faulty equipment or poorly executed processes often are to blame.
[Read more: The State of the Union for IoT Intelligence]
Solving Safety Challenges with Internet of Things
It doesn't have to be this way. As the Internet of Things (IoT) begins to permeate our global infrastructure, sensor-equipped devices will soon outnumber the global population. There's no reason to wait until communities face a food- or water-borne threat before fixing malfunctioning equipment or improving safety procedures.
Today we can automatically and rapidly glean information from IoT-enabled devices – about temperatures in IoT-equipped food storage and transportation equipment, for example, or the chemicals sensed by the pumps that filter and move our water, or the monitoring capabilities of the medical devices we increasingly rely on in hospitals and the home. With such intelligence, communities and businesses can address problems before they become a threat.
[Download]: Advancing Smart Manufacturing Operations Value with Industry 4.0
Increasing Food Safety on a Massive Scale
Recently, I had a conversation with Internet of Things maven Stacey Higginbotham on one of her Stacey on IoT podcasts. We discussed Cognizant's work with Internet of Things adoption, and the ways in which these solutions can help businesses and the people they serve.
We talked about how one of the world's largest sellers of fresh and frozen foods uses IoT-enabled refrigerators and freezers to reduce food spoilage across its global supply chain. Such spoilage not only results in financial losses due to food waste, but can also present risks to consumers. Although the business had already implemented alarms on the refrigeration systems in its distribution centers to signal malfunctions, it could take 36 hours for the maintenance operations team to respond – clearly too long when it comes to food safety and waste. There was also no mechanism to proactively monitor the refrigeration units and ensure timely service calls.
Our solution minimizes energy consumption and seeks to ensure consumer safety. It ties together sensors, cloud-based monitoring, algorithms that trigger alerts and warnings, reminders in handheld applications and a direct link of performance data to individual employees to encourage compliance with the company's internal food safety protocols. The system covers hundreds of freezers, thousands of deliveries, 600 million data points and millions of pounds of food.
The results have been impressive. After rolling out the system to 100 of its stores, the business reduced priority response times from 36 hours to four hours, and decreased food loss by 10% in the first year by predicting refrigeration failures. The company aims to expand the system to 5,300 stores, with the potential to reduce operating costs by up to $40 million while ensuring the safe storage of food. (Hear more about this solution in the three-minute podcast recording below.)
[Download]: Designing Manufacturing's Digital Future
From Providing Pumps to Offering Insights
These same principles guided our solution for a global manufacturer of high-technology industrial water pumps used in a range of applications, from providing drinking water for cities and villages, to processing waste water, to clearing and filtering the huge volumes of water moved during deep-sea drilling.
With the movement of all that water through its sensor-equipped and self-monitoring pumps, the manufacturer had access to a flood of information on everything from performance-based data on pressure and volume to the chemical composition of the water. By collecting and analyzing this information, the company could leverage and monetize its insights into not just equipment performance but also the safety of the water it delivers. If a certain chemical spikes in the water supply, for example, alerts are triggered, and municipalities can investigate. If water pressure or volume falls outside set parameters, precautions can be taken, including automatic alerts and even preemptive shutdowns.
Buyers of the pumps want this information. So, while using this data to improve the performance of its products, the business can also share insights with its clients on a subscription basis, opening up new revenue streams. The business is no longer just providing world-class high-tech pumps; it's offering customers critical insights from the pumps it sells, as a value-added service. (Hear more about this solution in the three-minute podcast recording below.)
[Download]: Advancing Smart Manufacturing Operations Value with Industry 4.0
Connecting Things; Connecting to Our Needs
What links these two examples is their prioritization of real human needs as part of the solution. Clean and safe food and water are vital to human health, and companies that help provide themadd value.
For many years, large industrial enterprises have lived in two separate worlds: the world of all their physical assets (factories, equipment, buildings, people) and the world of their digital assets (software, workflows, algorithms, reports). Through sensor technology, network capability, security advances and IoT platforms, these two worlds are now becoming seamlessly integrated like never before.
Today, the shorthand for this ongoing integration is the Internet of Things. In reality, though, it's the Internet of Us. Technology offers us a path to connect our physical world with a digital one, in which we occupy a new space and a new future: a place where the physical and digital come together, enabling businesses to transform their operational and business models, in a scalable way, through intelligence. (Hear more on the Internet of Us in the three-minute podcast recording below.)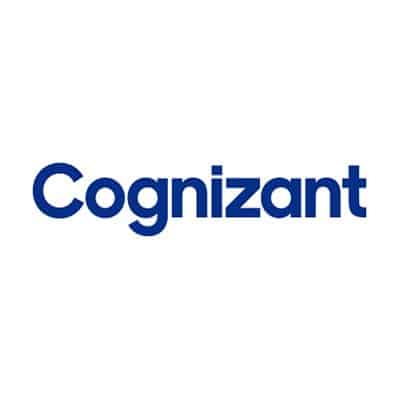 Cognizant (Nasdaq: CTSH) is dedicated to helping the world's leading companies build stronger businesses — helping them go from doing digital to being digital.
7 Digital Transformation trends on the horizon for 2023
Salesforce's MuleSoft reports seven trends that are key to balancing operational pressure and improved customer and employee experience.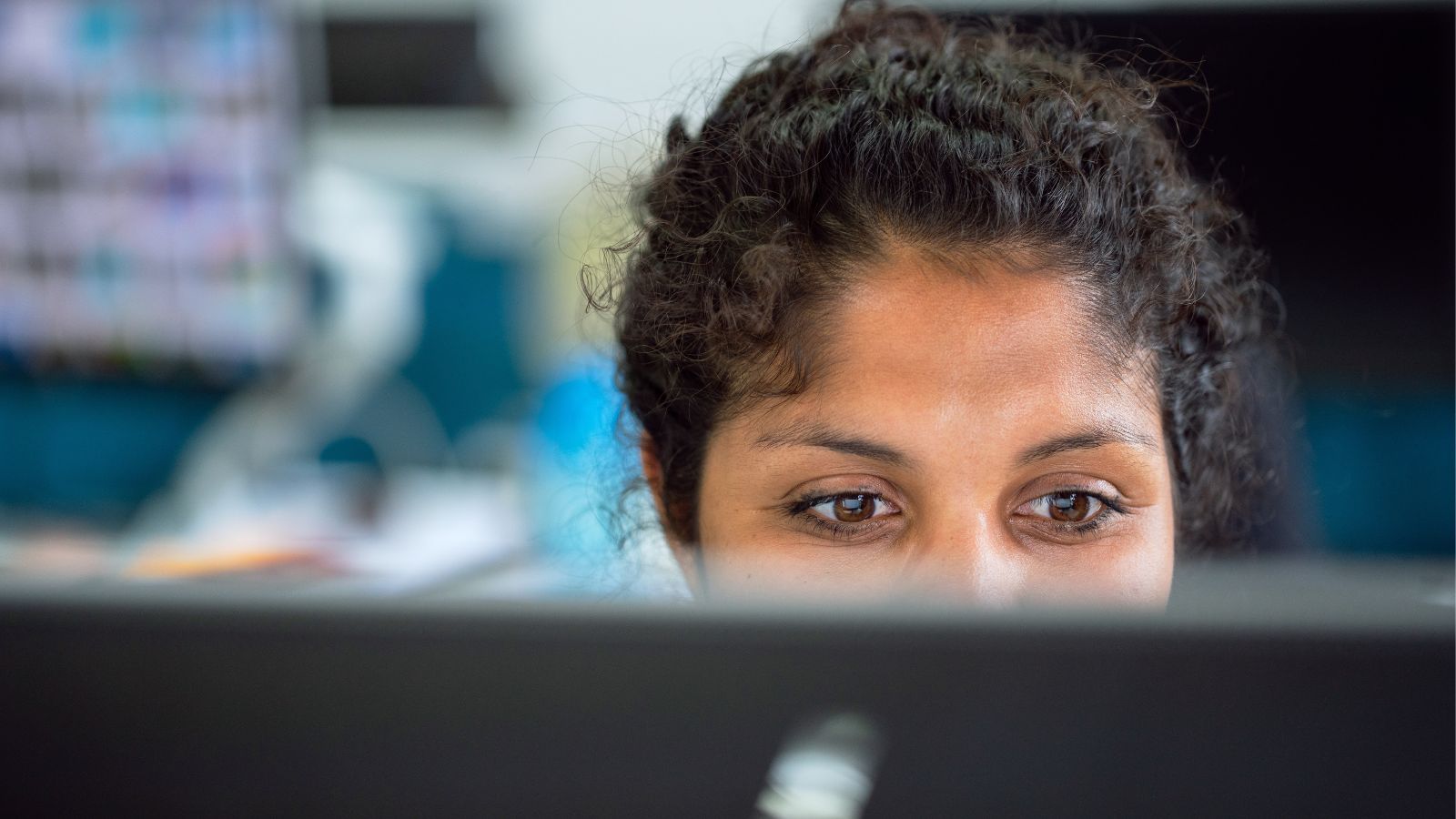 Efficiency and growth are at the heart of many a business plans right now, even though an economic downturn is widely predicted to be on the horizon.
In the face of these organizational pressures, Salesforce's MuleSoft recently released a report detailing their predictions and insights for digital transformation in 2023. In the report, they outlined seven trends that are going to be crucial for organizations that want to overcome these pressures while keeping the gas on customer and employee experiences.
As MuleSoft Global Field CTO Matt McLarty explained, "as companies gear up for the year ahead, businesses must recognize that effectively utilizing new digital techniques is the only way to ensure growth amidst economic pressures."
"Investing in cost efficient, employee- and customer-centric technologies will be critical for companies seeking to remain agile and break away from the competition in 2023."
Here are MuleSoft's seven digital transformation trends-to-watch:
Increase in automation investment
MuleSoft's research has validated what many in the industry have already predicted regarding the projected growth of automation tools. According to a previous survey, roughly 80% of organizations plan on incorporating hyperautomation into their technology roadmap within the next 24 months. This points to a paradigm shift in the way businesses operate, as they move away from reliance on manual processes to a more digitized and technology-enabled future.
Composability is key
MuleSoft and Salesforce predict that in lieu of the point mentioned above, companies will be inclined to implement strategies like low/no-code platforms and application programming interfaces (APIs) to make their automation efforts more composable.
The rise of low/no-code tools
The report from September found that 73% of leaders agree that acquiring IT talent is the hardest it's ever been, which makes perfect sense given the global shortage of software developers. In order to free up resources and enable a wider range of employees to participate in digital transformation, low/no-code platforms will continue to grow in popularity.
Investment In total experience (TX) strategies
Amid findings that 86% of IT leaders believe that both employee and customer experience (EX and CX) are as important as a company's products, MuleSoft's research anticipates that organizations will increase their focus on delivering great experiences through loyalty and advocacy.
CX and EX initiatives will work in tandem to increase revenue and retain talent, focusing on integration and automation that connect the dots where these two meet.
Data-Driven Decision Making Should Be Technology's Job
Salesforce research highlights that 83% of organizations consider data-driven decisions to be a top priority in their organization. This data, however, is often siloed. As a result, MuleSoft predicts, 2023 will see the rise of real-time analytics to bread down silos, to "create a data fabric that provides automated, intelligent, and real-time insights and reduces untimely decisions."
Cybersecurity Is Set to Scale
Expect to see more organizations invest in a cybersecurity mesh approach in order to secure data as it moves between multiple cloud applications. This is in response to data from Gartner that claims doing so could reduce the financial impact of security incidents by 90%.
Sustainability Will Be a Priority
Organizations are likely to increase their adoption of data-driven insights and integration across supply chains as they seek to become more sustainable.
---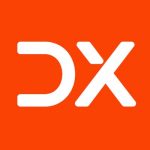 DX Journal covers the impact of digital transformation (DX) initiatives worldwide across multiple industries.
CEOs are pausing or slowing down DX strategies over anticipated recession
KPMG's 2022 CEO Outlook found that 40% of respondents are rethinking their digital approach ahead of potential economic downturn.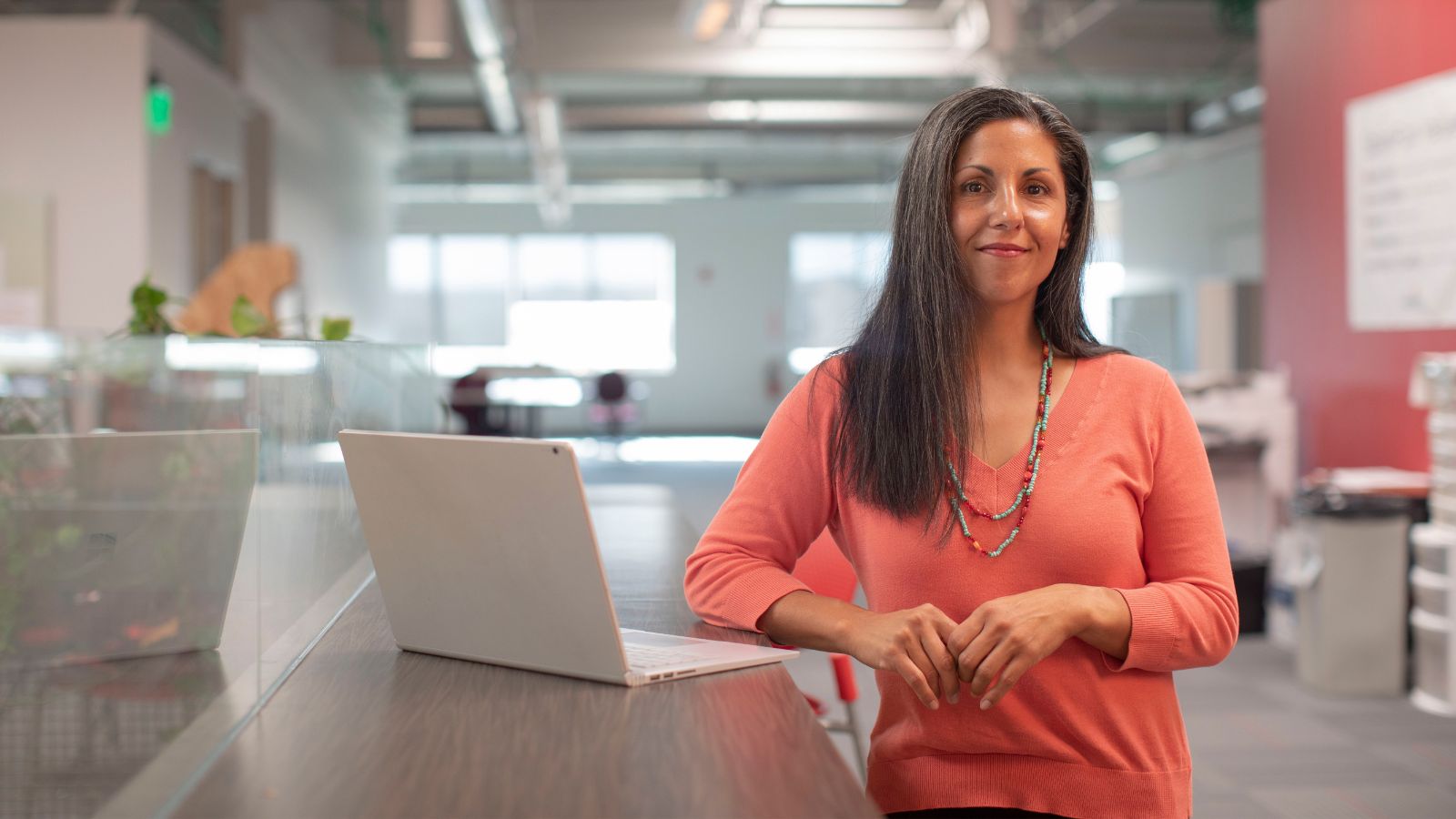 First came COVID-19, which forced many organizations to quickly accelerate their digital transformation strategies. Now, a looming recession that's expected to descend in early 2023 is forcing many CEOs to reconsider and retool their approaches to digital.
KPMG's new 2022 CEO Outlook is a look at the overall business and economic landscape from the perspective of 1,325 global CEOs across 11 markets. While there are a variety of insights, zooming in to the tech-related outlook, CEOs are largely pinning their digital investments to areas of growth, with a special emphasis on partnerships and preparedness. Also at the top of mind is technology risk in both the short and long term.
Over the next three years, according to the report, disruptive technology is going to be the top risk and greatest threat to growth. As a result, 70% of respondents say "they need to be quicker to shift investment to digital opportunities and divest in those areas where they face digital obsolescence."
Digging in further, the report found that in light of the anticipated recession, four out of five CEOs are pausing or reducing their digital transformation strategies. Breaking this number down, 40% have paused or reduced, and 37% plan on pausing or reducing over the next 6 months. Ultimately, however, digital investment is still a priority, with 72% of respondents saying they have an "aggressive" strategy for investment.
"It's no surprise that more than half of CEOs responded that they are placing more capital investment in buying new technology," says Carl Carande, KPMG's Global Head of Advisory, in the report. "These investments include an emphasis on cyber security culture, which CEOs say is just as important as building technological controls as fears of a cyber attack grow as a result of geopolitical uncertainty."
As a result of this geopolitical uncertainty, 77% of respondents see information security strategically, and as a potential competitive advantage. However, 24% of respondents said they are unprepared for cyber attack, up from 13% in 2021. 
Learn more about KPMG's 2022 CEO Outlook, and download the full report.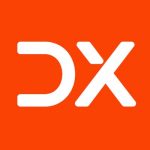 DX Journal covers the impact of digital transformation (DX) initiatives worldwide across multiple industries.
60% of employees view AI as a coworker and not a job threat
A new survey from MIT Sloan Management Review and BCG explored how organizations are using AI to create value in the workplace.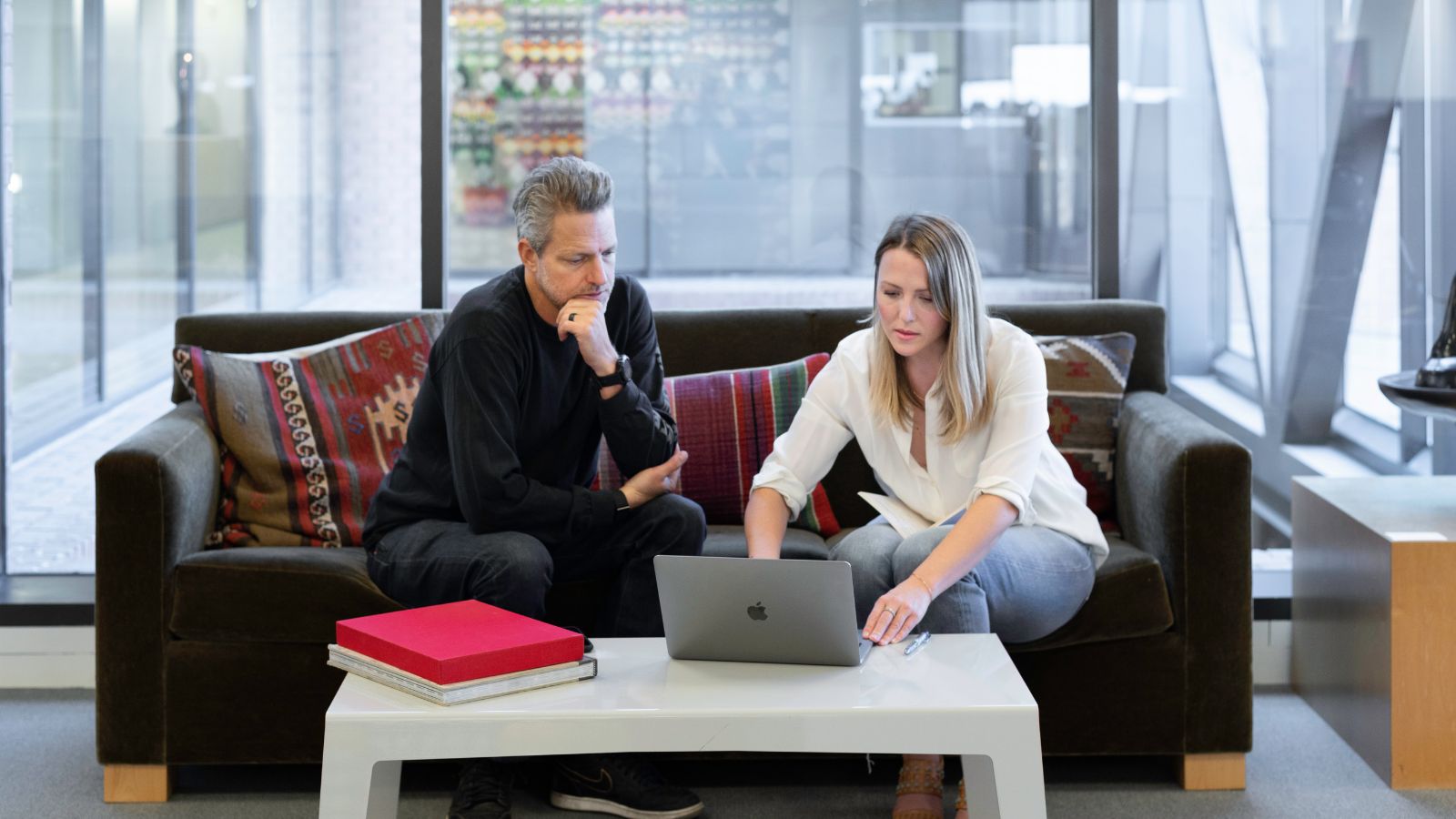 As artificial intelligence is increasingly moving into commonplace lexicon in a wide variety of industries and workplaces, it's raising questions about just how deep its usage will go. Sure, a frequent use case for AI is to use it for repetitive tasks, but there's always a looming question: will it take my job?
Achieving Individual — and Organizational — Value With AI is the sixth annual iteration of a joint effort between MIT SMR and BCG to explore how organizations are using AI to create value in the workplace. It features in-depth findings from a global survey of 1,741 managers and 17 business executives who collectively represent 100 countries and 20 industries around the world.
One of its prevailing themes focused on the issue of awareness and how employees' current familiarity with AI technology might affect their overall perception of it in the workplace.
Researchers took an initial survey asking respondents whether they used AI in their day-to-day jobs. Around two thirds (66%) indicated that they believed the answer was no, likely picturing ultra-advanced futuristic technologies like those seen in popular films or read about in science fiction novels. However, when the same group was then prompted with examples of specific AI-enabled tools like business productivity software, calendar schedulers, and CRM applications, roughly 43% backtracked and stated that they used such technologies on a casual or regular basis.
François Candelon, global director of the BCG Henderson Institute and coauthor of the report, highlights this pattern as a key factor in AI adoption: "When individuals don't know that they are using AI, they naturally have a harder time recognizing its value."
He argues that a greater understanding of what AI is and how it can be applied to various business tasks – as well as its potential implications for the workplace – is essential for convincing employees of its benefits.
Another key finding of the report, there seems to be some tangible evidence of AI's effectiveness and potential ROI in the working world.
Survey results noted that 64% of respondents believe the technology has derived some form of value in their jobs, which is a stark contrast to the 8% who report feeling less satisfied in their role because of it.
The research went on to further state that those who did see value in the use of AI were 3.4 times as likely to be satisfied in their jobs, while professionals who receive AI-based suggestions on performance improvement were 1.8 times as likely to feel competent in their work.
Of the specific uses study participants believed AI to be the most helpful for, interactions with team members (56%), managers (47%), and other people in their departments (52%) topped the list.
All in all, roughly 60% of total respondents stated that they view the technology as a tool for success, not a threat to their job.
The Bottom Line
When individuals feel that AI technologies are helpful and improve their self-determination in the form of competency, autonomy, and relatedness, they're more likely to experience satisfaction in their jobs. As Shervin Khodabandeh, senior partner and managing director at BCG, co leader of GAMMA in North America, and coauthor of the report, puts it: "The relationship between individual and organizational value from AI is additive, not zero-sum."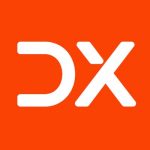 DX Journal covers the impact of digital transformation (DX) initiatives worldwide across multiple industries.