Paris opens data center to host the city's digital services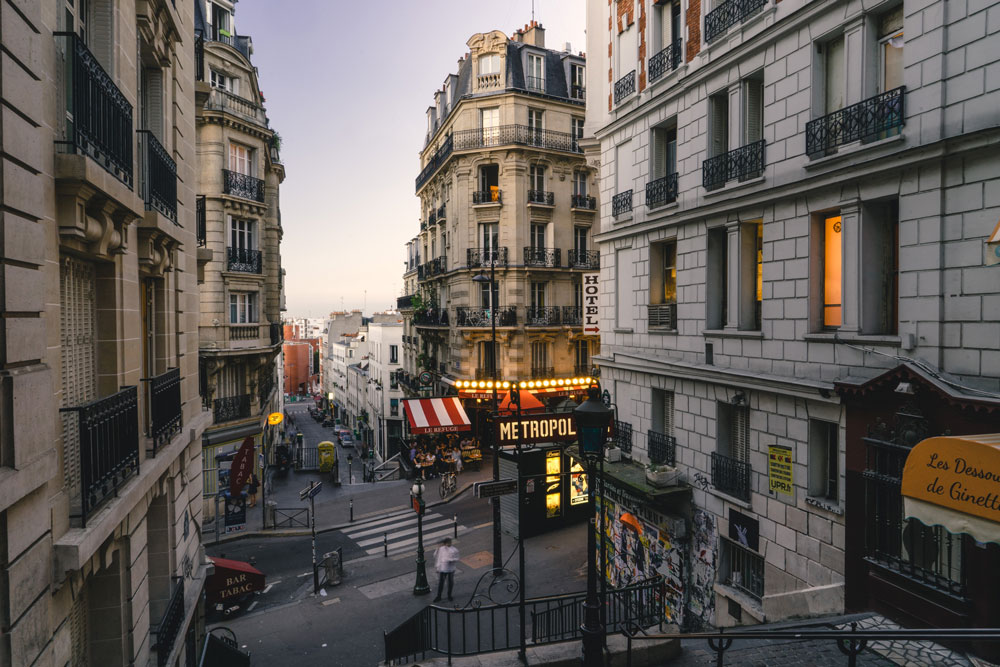 Paris has established its own data center, designed to host the city's digital services and which will be run by local government officials. This is a strong sign that Paris wishes to chart and control its digital future.
As part of its mission to become a digital city and to lay down the foundations for the future, the local government of Paris has invested close to $18 million (€16 million) in a new data center. The aim is for the data center to be scalable and adaptable, in terms of future-state technology, for the next 50 years. The center, which from the outside resembles any other office building, is located north of Paris in the 18th arrondissement.
According to Paris IT head Joachim Labrunie, who is quoted by Co Fund: "We want to be able to tell citizens where their data is, we want to save some money and we want some stability by avoiding regular moves."
The most interesting aspect about the project is that Paris has elected to invest heavily in a physical infrastructure, at the same time that many businesses are adopting cloud technology. The reasons for adopting this approach, according to a review by TechCrunch, is to ensure that Parisian officials maintain control of public data, rather than trusting the data to a third party to host elsewhere.
In addition, technologists have made the case that a physical infrastructure will enable more reliable services to be provided. There is additionally a case for lowering the environmental impact of an elaborate information technology system. The data centre controls its heat output through cold water. In order transfer the data centre's heat, architects have designed a process that injects warm water, diverted from the water cooling system from the centre, into the heating system of residential buildings next door.
A further factor behind the creating of the data center is the desire to control costs. An alternative to building the data centre was renting one. When officials looked into the relative costs, and the tendency for rents to increase in four-year cycles, building a center from scratch in a building owned by the municipal authority remained the moist economic option.
A similar initiative has begun in London — the London Digital Security Centre, which has a narrower remit but is based on the same desire to control data directly. The London Digital Security Centre is a joint venture between the Mayor of London, the Metropolitan Police Service and the City of London Police. The aim is to assist businesses in growing and innovating through operating in a secure digital environment.
Frankfurt has also been developing a physical data center to serve its business district, signaling that several major cities appear to be eschewing the cloud option.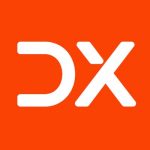 Where is Canada with hydrogen?
It's in the early stages, but it's happening now, says clean tech expert Bryan Watson.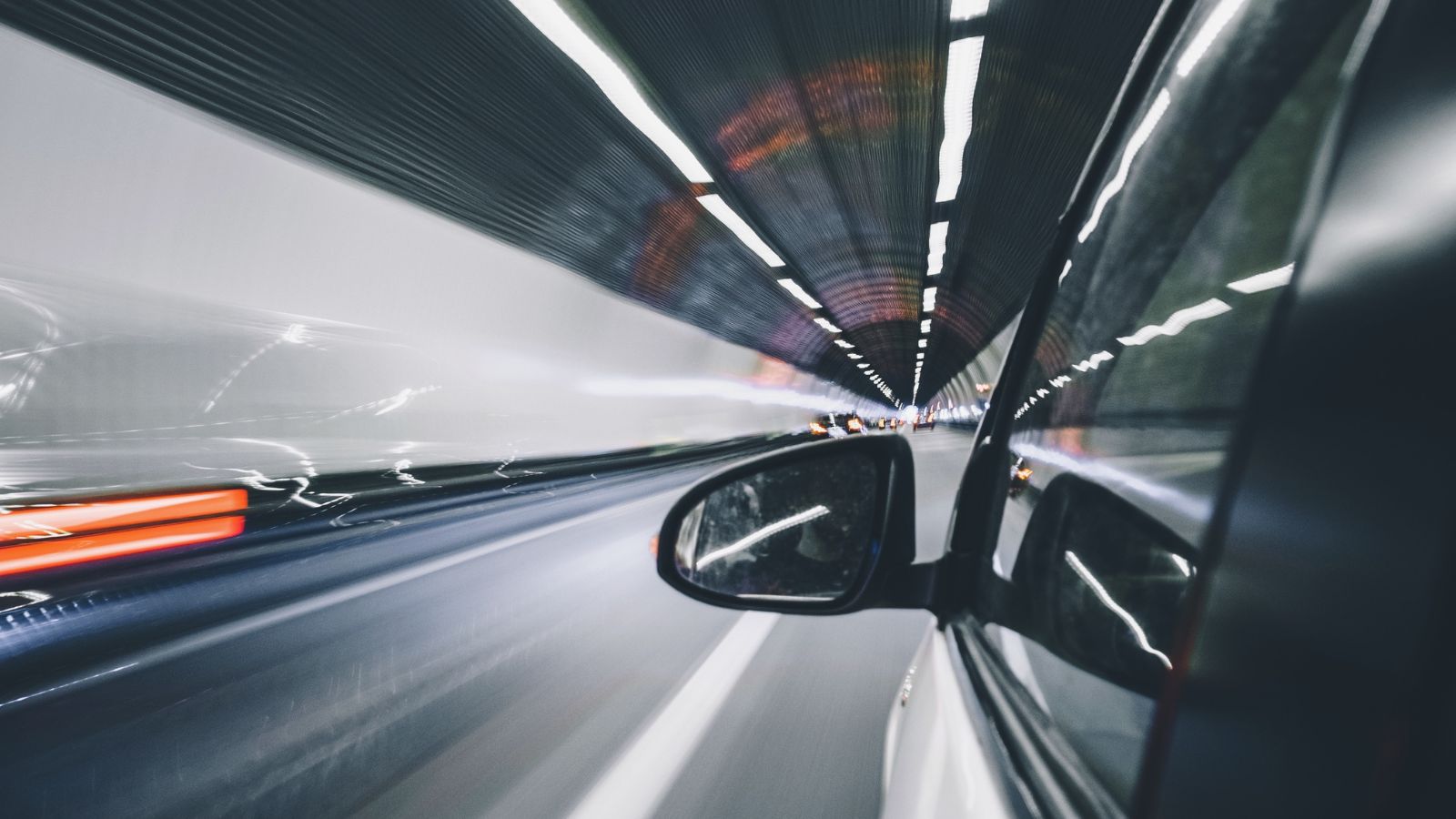 Could the words "gas station" disappear any time soon, with the rising number of vehicles running on sources other than fossil fuels?
Whereas electric vehicles are all too familiar, various companies, experts, and think-tanks say the newest fuel on the block will be hydrogen. It's been the focus lately of new government investment, research, and so far, small-scale adoption. Among its many benefits, hydrogen's vehicle exhaust is just water.
Clean tech expert Bryan Watson, Founding Director of OCTIA (Ontario Clean Technology Industry Association), says that hydrogen is the next 'it' fuel.
"It's early, but it is happening now. There are trucking companies, bus companies, dump truck companies, all of these are being… retrofit and they're sort of the early stages of it, but it's happening now."
For example, Canadian Pacific Railway has recently completed a trial run, powering a train with hydrogen fuel in Calgary. Routes in Vancouver, Edmonton, and Calgary, and through the Rockies will follow in coming months.
And as part of a one-year pilot project two hydrogen buses will take passengers in Edmonton and nearby Strathcona County. Also in Edmonton, a hydrogen fuelling station is under construction for Alberta Motor Transport Association's testing of semi-trucks on the highways.
The pace of innovation
A big question for the naysayers or cynics might be: What happens if hydrogen advances fast enough to replace the EV market, before that widespread adoption?
"I don't think it's an either-or argument," said Watson.
Hydrogen and batteries do similar things, he added, "but sometimes the way you're using the asset makes a difference." In mining, he explained, it's better to have the higher energy output that hydrogen can sometimes produce, compared to some batteries. "Or maybe you don't have the connectivity to the grid to be able to fast charge (electric vehicles) on a mine site. But you do have the ability to get hydrogen there."
He added that he has seen schematics for hybrids of hydrogen and battery to manage the different energy needs of a particular type of vehicle. "So we're still calibrating the market to those technologies," he said. "We're literally redefining a whole part of our infrastructure."
What about government support?
The Canadian government has stepped up to the plate in embracing this innovation, especially in what looks like a direct response to the passage of the Inflation Reduction Act in U.S. Congress last year, that provides incentives for clean energy projects — including hydrogen.
The Trudeau government announced its own plans, as outlined in Finance Minister Chrystia Freeland's fall economic update. Previously, in 2020, the government released a hydrogen strategy. This 141-page document outlined, among several things, the intent to become a world-leading producer of hydrogen, with the goal of achieving zero-net emissions by 2050.
Watson, who is Vice President of Venbridge, said that there are some tax incentives for corporations to catch up to hydrogen. With the Canadian budget of 2022 came a variety of Clean Energy Incentives and Resource Sector Measures, like the Investment Tax Credit for Carbon Capture, Utilization, and Storage (CCUS Credit, up to 60%) as well as a clean tech tax credit (up to 30%). And in the fall economic statement, he added, the hydrogen production tax credit was announced, rebating 18.5 to 40 percent. As of 2023's budget, he said it includes the clean technology, manufacturing tax credits, and the clean electricity tax credits.
EVs vs. hydrogen
In an in-depth look at EVs vs hydrogen, HotCars.com found that hydrogen-powered vehicles have some benefits that EVs do not. For starters, they have a 300-mile range, while EVs have a range of roughly 200 miles. In cold conditions, the EV range decreases, but hydrogen-powered vehicles do not. A car powered by hydrogen could take up to 10 minutes to get completely fueled, while an electric one can take up to 45 minutes, the report also said.
"I've actually seen in some cases with battery electric vehicles… the local grid is not stable enough, or (the charge) would be too much of a draw for that grid… because the grid itself isn't robust enough in some areas. So having a portable (hydrogen) power source makes sense," said Watson, who is also Managing Director of CleanTech North.
Another big selling point for hydrogen fuel cells, is that it takes up a small fraction of the space an EV battery might.
There are already local filling stations for hydrogen-powered vehicles — just a handful so far. The Canadian Hydrogen and Fuel Cell Association says there's one in the Greater Toronto Area, one in Quebec, three in Vancouver and one in Victoria.
The latter two inspired British Columbia courier company, Geazone, to recently order 40 hydrogen-fueled Toyota Mirais. British Columbia's government has committed $10 million to build more stations.
Canada, for its part, is already one of the world's top ten producers of hydrogen, a homegrown market of about $6 billion annually.
Scaling hydrogen production in Canada
Alberta has signaled that they want in on the action, issuing its 2021 Hydrogen Road Map. The province currently produces around 2.4 million tonnes of hydrogen per year, aiming to increase it to three million in the next six years.
In 2021, Air Products Inc. — touted as the largest hydrogen producer in the world — signed a plan for a $1.3-billion net-zero hydrogen plant in Edmonton whose construction is "well underway" as of April, 2023.
Nova Scotia, meanwhile, has a few plans in the works to produce more hydrogen fuel.
Ultimately, all-natural fuels as a substitute for gasoline have been in use for some time. Hydrogen has a big head start, boosts from governments and corporations, and looks to be the answer — at least for now — to wean ourselves off fossil fuels.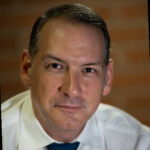 Dave is a journalist whose work has appeared in more than 100 media outlets around the world, including BBC, National Post, Washington Times, Globe and Mail, New York Times, Baltimore Sun.
80% of electronic waste in Canada went "uncollected" and "unrecycled" in 2020
According to University of Waterloo researchers, the amount of electronic waste in Canada has more than tripled in the last 20 years.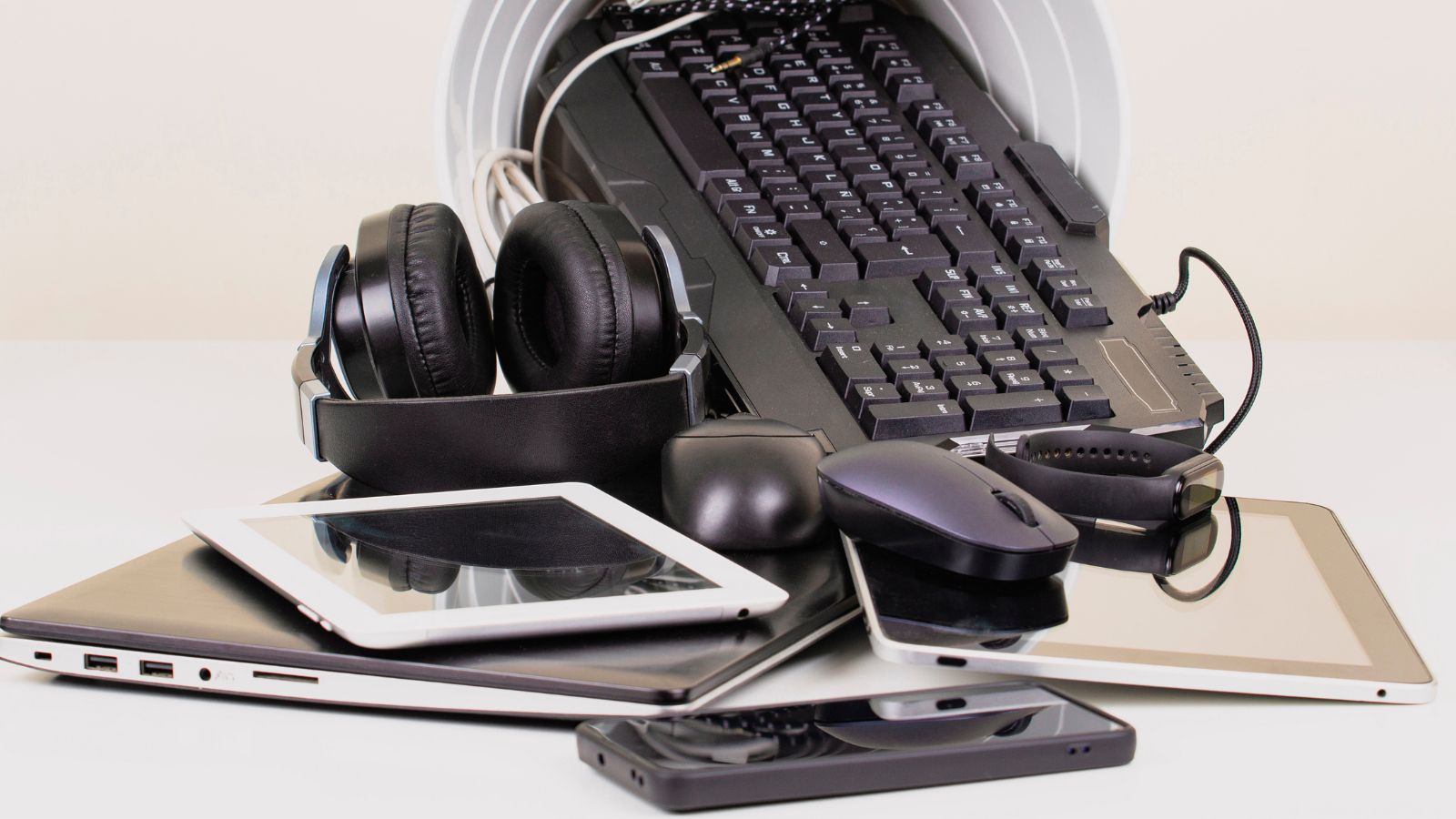 When you think of waste management and reduction, you might picture dump trucks of food waste, packaging, and of course — plastic straws.
But a less discussed type of waste is building up in Canada: electronic waste, or e-waste, meaning electronics that no longer work or are needed. Examples include:
Computers
Televisions
Stereos
Fax and copy machines
Headphones and radios
Electric appliances
Other electronic products
The study reminds readers that electronic waste has a large number of hazardous materials in its composition, including:
Mercury
Cadmium
Lead
Arsenic
Chlorofluorocarbons (CFCs)
Brominated flame retardants (BFRs)
Polybrominated diphenyl ethers (PBDEs)
Polychlorinated biphenyls (PCBs)
Now, Canada doesn't show up in the top 10 countries with the biggest e-waste generation. We're looking at China, the US, and India as the top three.
Still, a study by researchers at the University of Waterloo found that Canada's e-waste tripled in the last two decades.
Canada doesn't have many up-to-date studies on national e-waste
Released in May 2023, this University of Waterloo study is reasonably named the "first comprehensive estimate of e-waste in Canada."
Researchers estimated e-waste figures based on data from import and export statistics, as well as in-use stocks of electrical and electronic equipment from 1971 to 2030.
E-waste has tripled in the last twenty years in Canada
The study mentions how society has dramatically advanced with digitization and technology, resulting in newer electronic equipment by the year.
However, this increase resulted in the simultaneous decommissioning of older electronic equipment because they become irrelevant or unusable faster. The result?
"Faster stockpiling of waste electrical and electronic equipment."
Just how much waste are we talking? The study's 60-year historical and projected period suggests a total of 29.1 million tonnes of e-waste, with consistent growth each year at 0.5%.
But how did Canada fare in the years we have solid data for? Researchers note:
252 kilo tonnes in 2000
954 kilo tonnes in 2020
While businesses account for more significant outputs of e-waste, the study calculated a per-capita e-waste generation of:
8.3kg in 2000
25.4 kg in 2020
Estimated 31.5 kg in 2030
How to move forward with e-waste
The study's data presents an opportunity for policymakers to better understand:
Life cycle of electronic products
Reasonable targets for waste reduction
Resource circularity potential for e-waste management
Read the full University of Waterloo study.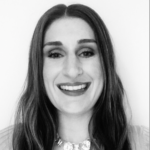 Veronica Ott is a freelance writer and digital marketer with a specialization in finance and business. As a CPA with experience in the industry, she's able to provide unique insight into various monetary, financial and economic topics. When Veronica isn't writing, you can find her watching the latest films!
 Leading insurance company Chubb goes all in on AI
A look at how the billion-dollar insurance company plans to embrace AI in all business areas.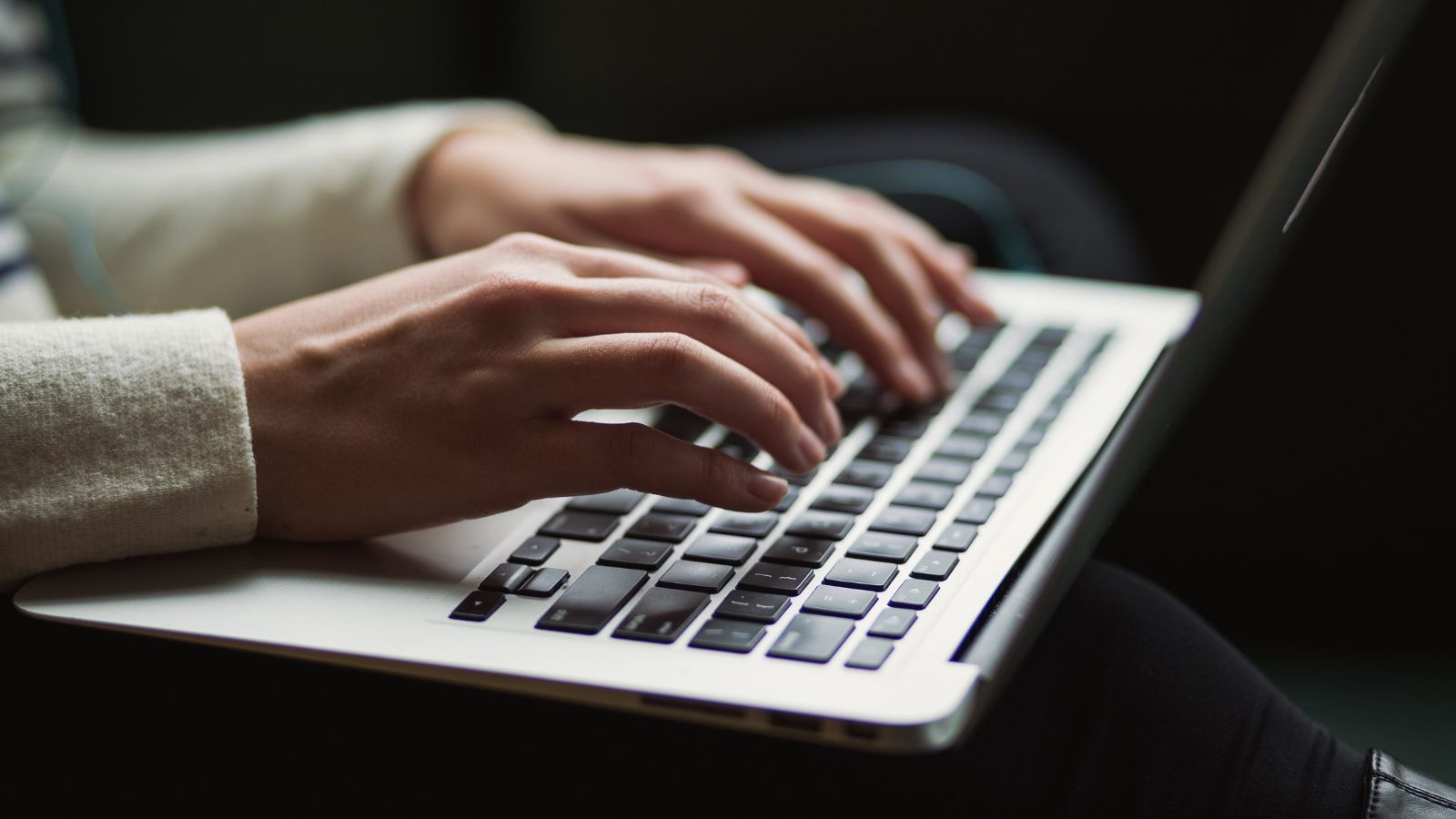 Insurance claims aren't supposed to take longer than a few weeks to settle — but some can take as long as several months. This is just one business challenge that AI helps insurance companies overcome.
And Chubb, one of the world's biggest insurance companies, has taken note.
Founded in 1882, Chubb is a leading insurance company based in Switzerland with offices worldwide — including a new tech services center in Greece.
CEO Evan Greenberg recently shared a company-wide adoption of artificial intelligence (AI) on a larger scale with investors.
The company's newest services center in Thessaloniki, Greece, is expected to spearhead AI initiatives to improve digital transformation, efficiency, and customer experience. The common denominator? AI, specifically automation, machine learning, and cybersecurity modernization.
So, what can AI do for the average insurance company?
Fraud detection: Insurance companies lose over $40 billion per year due to fraudulent claims, a contributor to increased premiums. Machine learning overcomes human limitations when detecting fraudulent indicators. The algorithms continuously improve based on data, which can save insurance companies tons of money.
Risk assessment: Every insurance underwriter uses customer-provided data to assess risk and determine coverage accordingly. But if customers fabricate information, or if underwriters make mistakes, risk could either be over- or under-accounted for. AI helps companies minimize the chance of dishonesty seeping through by catching human-crafted answers versus accurate ones.
Customer service and overall efficiency: Indeed, most people have a negative perception of insurance companies. But quicker claims, risk assessments, policy purchases, and settlements will support better customer experiences in the insurance industry — all thanks to a customer-centric shift powered by AI. Some companies are already using AI-powered chatbots to support customers in finding the most suitable policies for their needs and income.
Labour savings: A double-edged sword, AI development in the insurance field will allow companies to hire fewer underwriters and agents, which saves on labour costs. Still, McKinsey points out that this shift would result in transitioning the agent's role from handling "busy" work and "data collection" to "process facilitation and product educators."
Greenberg attributed AI to improved operations like underwriting, customer experience and service, marketing, and more. The benefits are fuelling the company's shift to wider-spread adoption.
Read the full story here.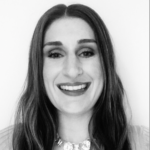 Veronica Ott is a freelance writer and digital marketer with a specialization in finance and business. As a CPA with experience in the industry, she's able to provide unique insight into various monetary, financial and economic topics. When Veronica isn't writing, you can find her watching the latest films!