Purolator to design tech-driven courier hub in Toronto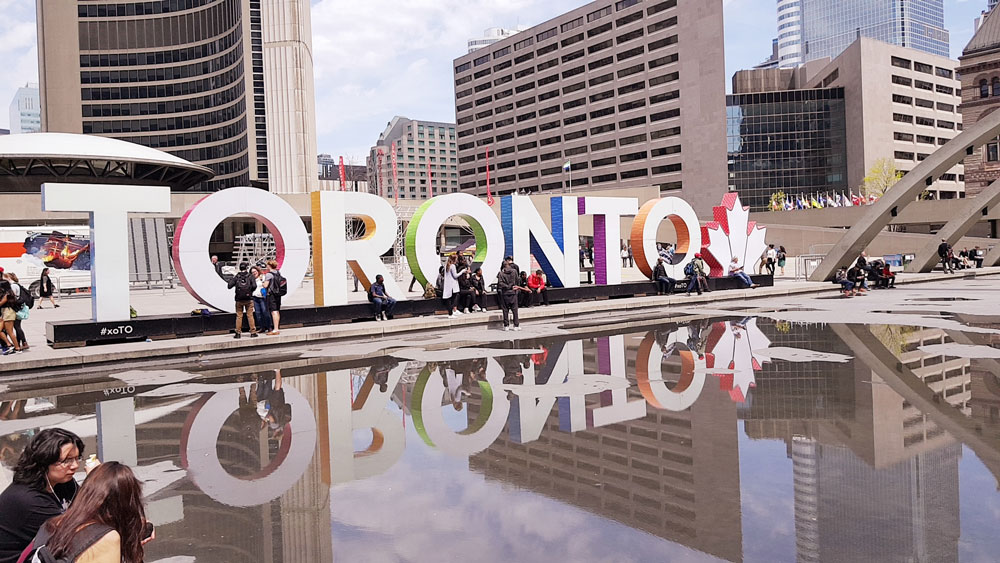 A new national technology hub is being designed and built by courier service provider Purolator in Toronto, reflecting growth in the area's e-commerce sector. The $339 million project will extend to 60 acres.
Purolator Inc.'s new super-hub in Toronto is set to open in 2021 and the expectation is that it will triple the capacity of the courier provider's network. The development of the hub forms part of a wider $1-billion investment the company intends to inject into Canada across the next five years. Included in the plans is the intention to upgrade the vehicle fleet, taking advantage of more advanced technology. The central hub will help to coordinate Purolator's 172 operations facilities and 111 shipping centres.
Also included in the scheme are plans to focus on the customer. This includes improving the online experience by making the main website easier to navigate. There will also be innovations in automation and the hub will be designed to meet environmental standards, meeting the Toronto Green Standards program (which details Toronto's sustainable design requirements).
Quoted by Bloomberg, Purolator CEO John Ferguson says that the announcement "is one of the most ambitious in our company's history and will future-proof our business. Purolator has experienced record growth over the past three years. We picked up and delivered over one quarter of a billion packages in 2018 and we expect our growth trajectory to continue."
The Purolator hub is just one of several innovations making use of Toronto's growing technology infrastructure. E-commerce company Shopify plans to increase its operations and to employ more staff over the next three years in the city.
Toronto's cultural and economic diversity has fueled the city's rapid growth in a number of high-tech areas, particularly for startups and developments in areas like artificial intelligence. This reflects the Canadian government's plans to build and keep successful startup ecosystems, especially in the Toronto area.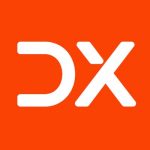 How are AI tools like ChatGPT deployed in retail?
"ChatGPT is no doubt amplifying customers' shopping experiences, leading to more sales and profit for retailers," says one tech founder.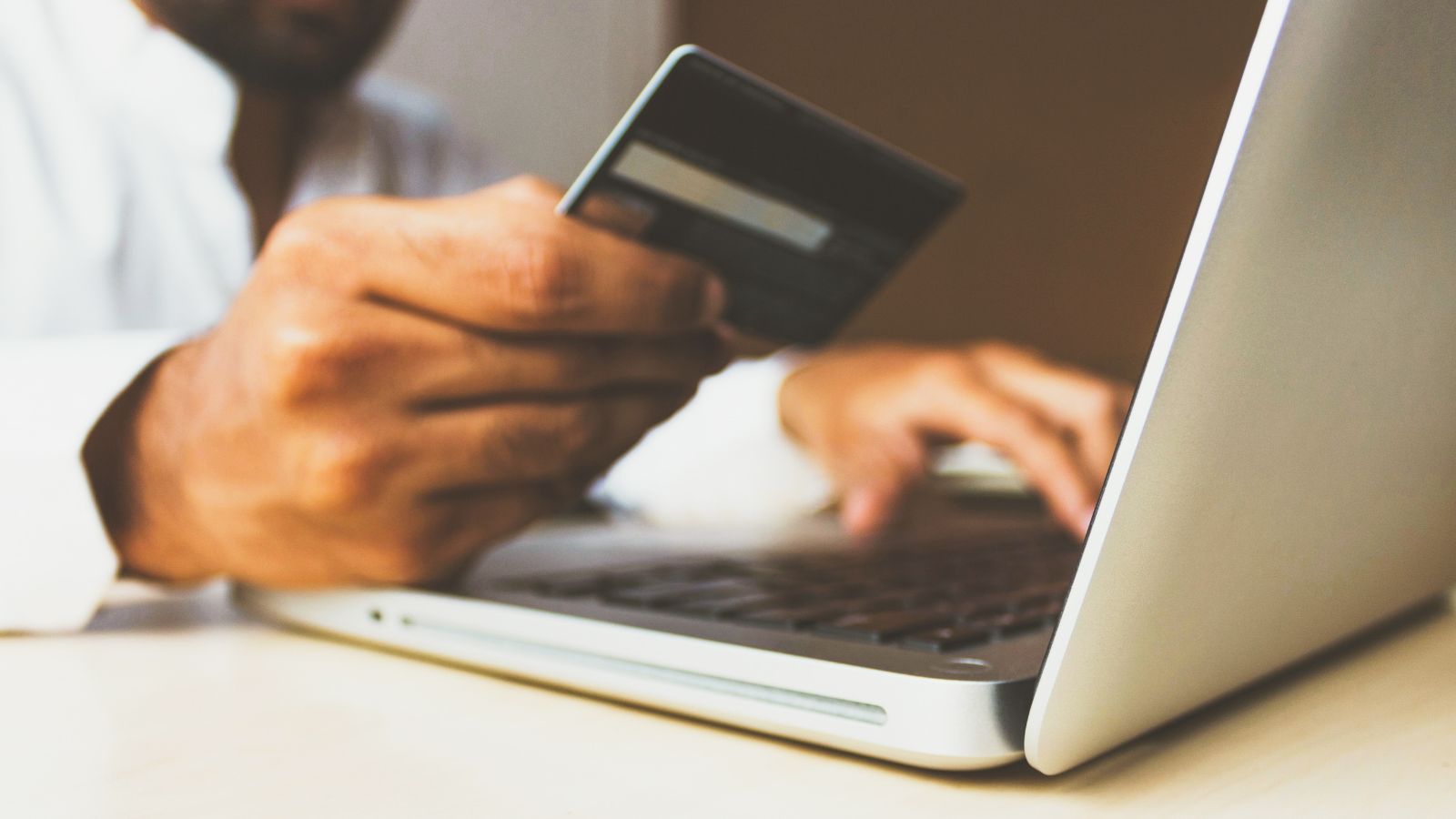 While many people are asking online AI tool ChatGPT all kinds of fun questions, it also being put to work by retailers, to improve the way they do business
And the use cases are wide in variety.
In an article from the National Automobile Dealers Association, Fiat and Kia Germany have begun using ChatGPT to answer questions in an interactive digital showroom. The report went on to describe how it could dispense information about vehicles, financing options, and provide a more personalized experience for customers.
In another example, retailers can now create a profile of a customer's sizing, previous purchases, and browsing history, and integrate ChatGPT into their recommendation engines to personalize product suggestions for customers. In a similar track, software company ElifTech created ElifMail, an email marketing solution powered by ChatGPT, which helps automate the process of responding to customer inquiries, so that the retailer can focus on more critical tasks.
Inside Intelligence reported that French supermarket chain Carrefour is "experimenting with ChatGPT and generative AI to create videos answering common customer questions, such as how to eat healthier for less."
ChatGPT is also helpful for retailers when it comes to visual product searches, noted Ryan Faber, founder of Copymatic, a cutting-edge AI-powered platform that helps businesses create content.
"It comes with visual recognition technology that retailers are utilizing to attract and give more options to customers," he explains.
"Before, only text and voice searches were available, but with visual product searches, customers are getting more satisfied as they can easily upload an image and get exact results. ChatGPT is no doubt amplifying customers' shopping experiences, leading to more sales and profit for retailers."
Instacart is already using the service as a chatbot, reports Wall Street Journal. Chatbots are inherently able to handle a large volume of customer inquiries and provide personalized recommendations, product information, and support.
One benefit for the consumer is that the purchase could be completed entirely within the chat window, noted Abby McNally, Director of Planning and Awareness Media at Collective Measures, a marketing agency based in Minneapolis.
"There's no need to navigate to a different page or to enter any credit card information. This can lead to higher conversion rates and more sales." Backing up this point, a LivePerson survey showed that 68 percent of consumers become more loyal to a brand if they can resolve issues through a chatbot, and 60 percent of those aged 18 to 24 actually prefer a chatbot interaction to a human's.
McNally added that AI chatbots in retail will come in handy as a tool for employee training. A generative AI chatbot could draft fictional customer service scenarios for associates to respond to.
Nevertheless, as anyone who has used ChatGPT, it's clear sometimes the responses can be flawed, inaccurate, or incomplete. Chani Jos, a freelance web programmer in Montreal, who has worked for Google, and Waze, said she has concerns that it has "the potential to be misused for malicious purposes, such as spreading misinformation or conducting scams." She also warned that the programming is not yet at a point when it will replicate real-life needs for customer service.
Since ChatGPT and similar generative AI tools have been created on an open AI model, they are largely accessible to anyone. Because of this, we're sure to see more startups using GPT3 to build various tools.
"ChatGPT and AI tools can be a great for small businesses to save time and effort on their marketing, product description analyzation and customer service, while achieving better results," said marketing consultant and cofounder of business consulting firm 172Group, Shari Wright Pilo. She's been researching AI and ChatGPT to help her clients. 

One example? Tasked with analyzing a client's executive summary, Wright Pilo asked ChatGPT to develop a marketing plan that included social and email campaigns for special offers.

After tweaking prompts, she and the client were able to create a content calendar for three months, complete with post copy, calls to action, and visual suggestions. This took 20 minutes, not including revision time.

The client transferred the plan to a Google sheet, where she personalized the posts to match her tone and branding, creating visuals in Canva. 
The result was the client having a complete social media and email marketing strategy for the next three months, created within two days, freeing up her time to focus on other business tasks and generate more revenue.
"Even better, she's now engaging with her audience on social media, growing her email list, and keeping her customers happy," noted Wright Pilo.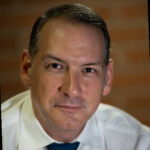 Dave is a journalist whose work has appeared in more than 100 media outlets around the world, including BBC, National Post, Washington Times, Globe and Mail, New York Times, Baltimore Sun.
Only 13% of Web3 founding teams include any women, BCG study finds
A look into a BCG report highlighting gender disparity in Web3 and STEM.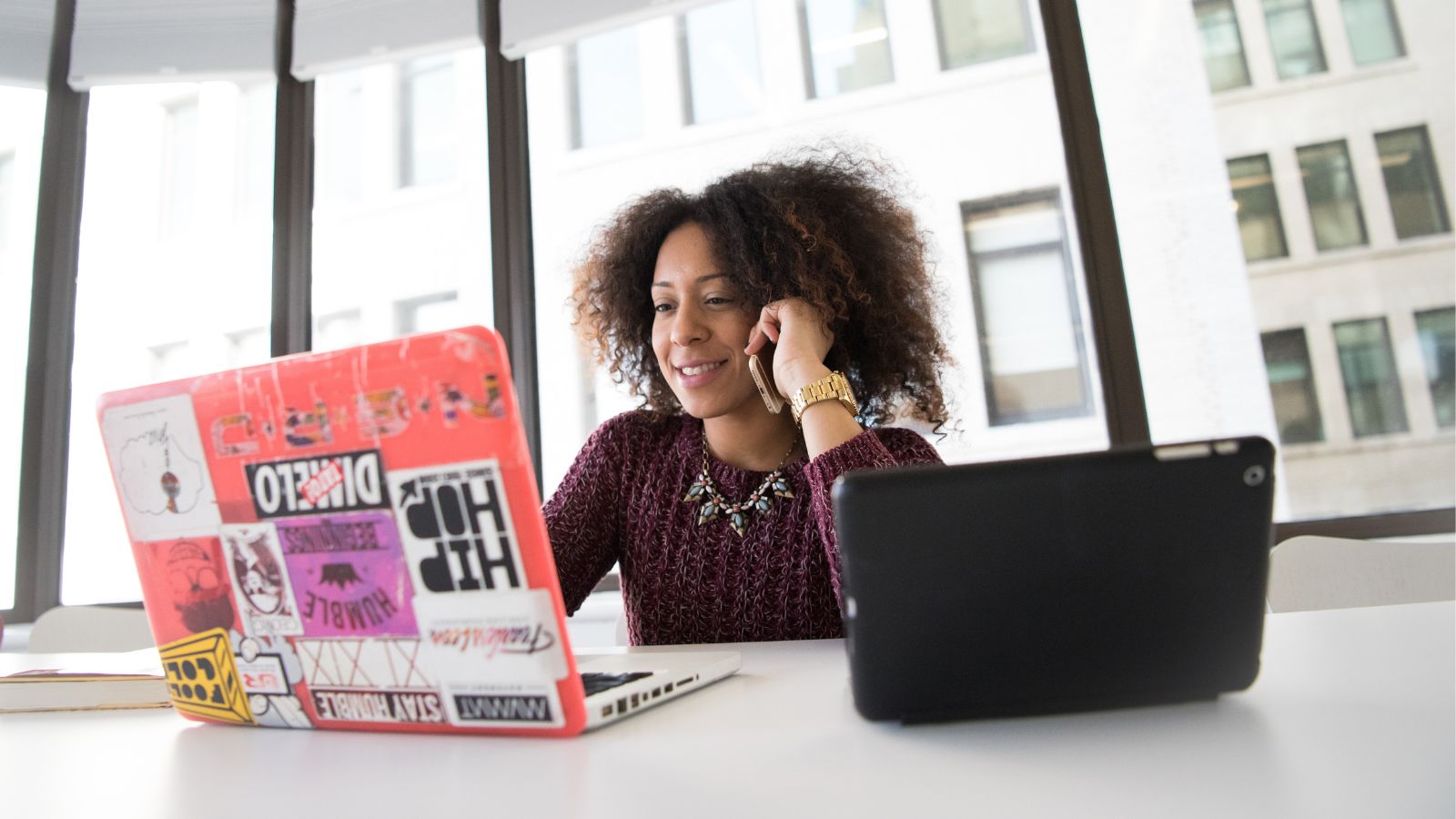 It's shocking that 2023 still sees vast gender disparity in entire industries. Unfortunately, the STEM and sub-industries like Web3 see it the most.
If you haven't heard, Web3 is the latest cryptocurrency technology for a blockchain-based internet.
The Boston Consulting Group (BCG) found that only 13% of Web3 companies included any women on their founding teams. Another key finding was that only 3% of Web3 company founding teams consisted of all women.
Talk about archaic, for such a progressive industry.
We dove into the report to understand the severity of that disparity and what companies can do about it. Let's start with some of the report's key findings on founders:
13% of Web3 company founding teams have at least one woman
3% of Web3 company founding teams encompass all women
93% of Web3 founders are men
These findings above remain consistent not only in North America, but also in the Asia-Pacific and Europe. Now, this disparity unfortunately continues even when you look at the wider workforce of Web3 companies:
73% of Web3 companies' entire workforce are men
88% of technical roles at Web3 companies are held by men
BCG also examined the role of women in Web3 founding teams by startup stage and funding amount. Sadly, the bigger the investment, the less likely a woman was to sit on the founding team. Only 7% of Web3 companies with $1B invested had women in the founding teams. Similarly, companies that received between $500M to $999M had men as founding teams.
STEM companies show similar results. While the US Census demonstrates more women achieving STEM roles, the disparity is still present. The BCG's report backs this as well:
33% of STEM company workforces are women
25% of technical roles at STEM companies are held by women
What does BCG propose we do about it? Luckily, the early nature of Web3 offers time to rectify the gender disparity. Here are some strategies discussed:
Monitor the data: Granular, objective data collection will keep track of female representation within a company's workforce and founders.
Include women on VC investment teams: All-male investment teams are more likely to garner all-make founding teams.
Create inclusive brand experiences: The Web3 experience should cater to a broad audience.
Stay close to regulators: Collaborate with government and organizational entities to shape regulations for this new industry.
Build mentorship and support opportunities: Diverse networks and mentorship opportunities can keep companies in check with gender equality.
Read BCG's full press release.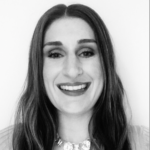 Veronica Ott is a freelance writer and digital marketer with a specialization in finance and business. As a CPA with experience in the industry, she's able to provide unique insight into various monetary, financial and economic topics. When Veronica isn't writing, you can find her watching the latest films!
Are realtors too valuable to be disrupted by technology?
Tens of billions of venture capital dollars go into proptech every year. But realtors remain critical middlemen for most consumers. Is this just the way it will always be? Here's a look at how tech is changing residential real estate – and how it's not.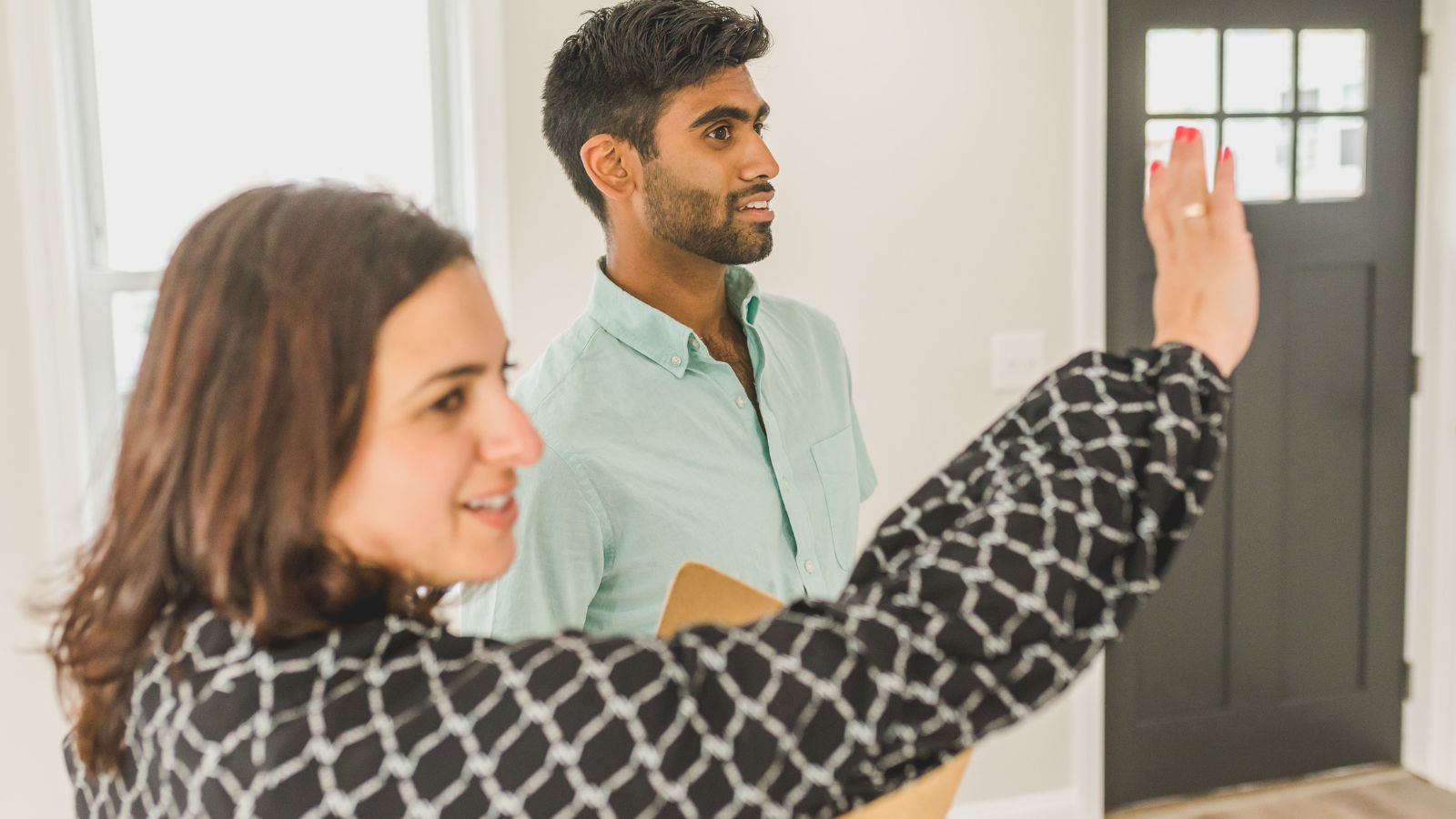 The tech industry repeatedly sees itself as a disruptor — particularly of industries with inefficient models with unnecessary costs baked in.
Why shouldn't real estate be a prime target for tech?
As Forbes notes:
"Real estate is the only mammoth-size market remaining in which middlemen (brokers/agents) have complete control of the process. The operative members of the transaction (buyers/sellers) are withheld from direct communication and limited in resources and transparency. They are at the mercy of the middlemen in a world where other industries are constantly being refreshed, redesigned, and automated."
Still, Canadian (and American) realtors are, to date, disruption resistant. Canadian realtors extract billions in value every year for their work. This is just how real estate works in this country, but it is kind of odd. Especially because Canada's housing crisis is exactly that: a crisis.
Canada needs to build 3.5 million extra homes by 2030 to ensure affordable housing for everyone living in the country. That's on top of the expected build out of 2.3 million homes that are currently planned.
That's a shocking number when you consider the United States, with ten times the population, is short a relatively modest 6.5 million homes.
This housing gap means some version of the following story is happening in Canada basically every single week:
A seller wants to put their home on the market. They sign with a realtor who shares data on how to price the property, photographs it, lists it on MLS and advertises it. Depending on the seller, the realtor may provide significant guidance on the process of selling a home. People tend to get nervous when they're selling their single biggest asset.
Still, the whole process can be over in a matter of weeks — a win for sellers, presumably. Well, sort of.
This process can be efficient in a hot market, but it also leaves many sellers with an odd taste in their mouths as they watch their realtor and their buyer's realtor walk away with commissions of thousands, if not tens of thousands, of their dollars.
So, why hasn't tech made more headway in bleeding out these seemingly unnecessary costs for buyers and sellers?
It's not for a lack of new models, innovation, and capital spending. Investors allocated more than $32 billion USD into proptech companies in 2021. ('Proptech' just means technology solutions that enable the buying and selling of residential and commercial real estate). By 2028, the global proptech market is expected to reach $64.3 billion USD.
The investment is there. But so are the realtors. So, what changes are happening?
Proptech platforms are creating more informed buyers and sellers
Consumers are seeing the results of the money that has poured into proptech over the last decade. During the home-buying frenzy that followed a certain pandemic, many buyers toured properties virtually, and made buying decisions without ever being inside the place they'd soon call home.
But that's just the latest evolution of real estate technology for consumers. Much of the first wave of proptech has already become second nature for many of us. We all have access to powerful, data-driven tools and platforms to aid us when it's time to buy or sell.
Just a few examples:
While consumers love platforms like these and are doing more research on their own, they still gravitate to realtors when it comes time to sell or buy. A recent CBC article noted that:
"While specific numbers are hard to come by, all indications suggest that private sales make up a tiny sliver of overall real estate deals in Canada. For example, For Sale By Owner recently had some 116 listings in all of Ontario, while some mid-sized cities in the province showed more than 1,000 on MLS."
Change is coming for everyone – from buyers to sellers to realtors
Still, the forecasts suggest this initial wave of proptech innovation may lead to more significant changes in the years to come.
A much-quoted Oxford University study from 2013 found that "automation is projected to replace 50% of all current jobs in the next two decades. The same study predicts automation is 86% likely to replace traditional "real estate sales agents" and 97% likely to replace "real estate brokers"." By late 2020, technology had replaced over 60 million jobs in the U.S. alone, with the World Economic Forum predicting tens of millions more to come, with fully 50% of jobs done by machines by 2025.
It's clear that the rate of automation isn't exactly slowing down.
Blockchain, the distributed ledger that promises to destroy unnecessary middlemen across industries, offers the potential ability to reduce the need for realtors, through its ability to protect against fraudulent activity through decentralized smart contracts.
But widespread adoption of blockchain technology hasn't happened in any major industry, much less a massive asset class like real estate. And blockchain alone doesn't eliminate the need for home buyers and sellers to get expert counsel from someone during a transaction.
And AI has promise and potential, sure. It can already do things with data that no human can. But buyers and sellers seem to consistently value empathy, human interaction, negotiation skills, and a realtor's personalized knowledge of a community or property type. This is especially true when someone is making the life-altering choice to buy or sell a house. If it was your house, would you want the robot or the person?
So far, most Canadians are choosing the person. (The same is even true with another major life purchase, as we've recently reported.)
But there are more changes afoot.
Think back to that theoretical seller that sees their house sold in days and in return sacrifices tens of thousands of dollars in commissions. Is that a good deal for them? Maybe not.
That insight is at the root of Bid My Listing, a new startup from entrepreneur Matt Proman and real estate bigwig Josh Altman.
Bid My Listing enables sellers to solicit bids from realtors to list their house. As Proman told Entrepreneur.com:
"I had a lot of agents knocking on my door, leaving their business cards that they wanted to represent me in the transaction."
Proman thought his Long Island home would move quickly and signed a six-month exclusive listing agreement with an agent. "I waited and waited and waited," he said. "And I watched two other houses sell on my block."
"I said, 'I will never, for any of my other houses, give my listing away for free. The next time the agents have to put their money where their mouth is and have skin in the game.
So, while realtors may exist long into Canada's real estate future, tech may eventually create major changes in their roles and how they're compensated. They're likely to find themselves having to adapt to a changing landscape where buyers and sellers want more value for the commissions they pay on a real estate transaction.
If they're willing to pay them at all.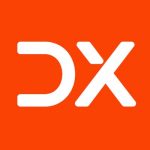 DX Journal covers the impact of digital transformation (DX) initiatives worldwide across multiple industries.