The State of the Union for IoT Intelligence
A digital transformation revolution in manufacturing is underway, and data is the primary currency paving the way for more efficient ways of doing business.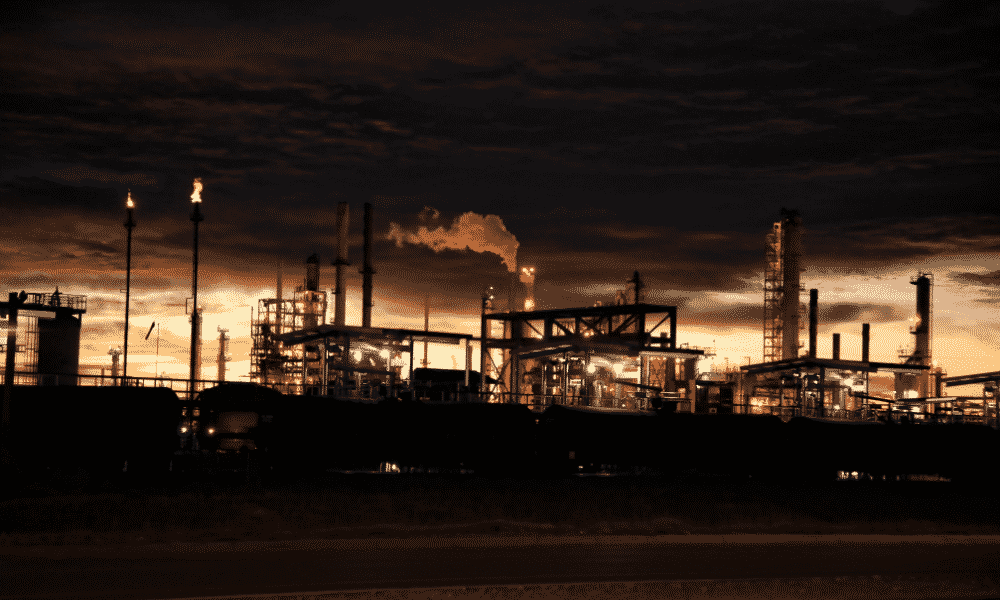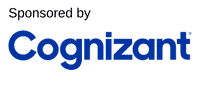 By Frank Antonysamy
Frank Antonysamy is Vice President of Cognizant's Global IoT and Engineering Services
A digital transformation revolution in manufacturing is underway, and data is the primary currency paving the way for more efficient ways of doing business. Gone are the days when data analysis was left to Monday night quarterbacking by poring over static results. Today, thanks to a central wireless ecosystem which links relevant mobile devices, Internet of Things (IoT) connected machines and connected employees, data gathering and analysis in a smart factory is immediate and real-time optimization drives significant efficiencies.
But not all smart factories are created equal.
Given that enterprises are all on different points on the path to complete digital maturity, it helps to take stock of the state of IoT intelligence — where we are now and where we are headed — and what industrial organizations need to be successful.
Laying the foundation for intelligence
One of the key advantages of Industry 4.0 is the promise of the Internet of Things (IoT) or Industrial Internet of Things (IIoT). Sensors connected to raw materials, factory floor equipment and final products can relay information, over a Wi-Fi connection, about their health and usage patterns to wider enterprise asset management software and enterprise resource planning systems.
Equally important, stakeholders can access this data in real-time and on-demand. Companies can leverage this data to deliver insights across three channels:
Product intelligence
Service intelligence
Operational intelligence
There is significant overlap across these three pillars but their power to deliver a smart factory with new avenues for monetization, is revolutionary.
Here's an overview of the IoT landscape with respect to its three core pillars of intelligence.
Case Study: Fast-tracking innovation with a PLM platform
Product intelligence shakes up traditional PLM
The smart factory runs on smart products whose intelligence can be leveraged to read the tea leaves of market demand. At its core, product intelligence is defined as intelligence derived from an intelligent (read…IoT-enabled) product. In the IoT world, traditional rules of product lifecycle management (PLM) no longer apply. Gone are the rinse-and-repeat cycles of concept, design, manufacture, marketing and sales. In traditional manufacturing, the ideation-sale stage took years if not decades and slight changes in market demand had a whiplash effect on the process.
IoT has rebooted the PLM conversation to move it away from the product and make it more about the customer. IoT-enabled products can now deliver intelligence post sales about how the product is being used (or not), how it is being disposed of, and a whole host of other downstream information. Such product intelligence is useful in two primary ways: as a method of refining the product to make it more agile and responsive to consumer needs (thereby leading to potentially more sales) and as new avenues of monetizing such product intelligence.
The future of product intelligence is a complete "closed-loop" product development, with real-time customer feedback woven into the process. It bears stressing that while customer focus groups and behaviors have always been part of the design and manufacture process, IoT has effectively compressed that time cycle and expanded the scale of parameters that might be considered — and monetized.
Service intelligence delivers customer-focused monetization
Monetization in the new smart factory landscape need not be restricted to product intelligence alone. Service intelligence, for example, is about delivering aftermarket intelligence in the form of added services to an existing or expanding customer base. A customer who buys Widget A from a manufacturing company might also be interested in understanding how to optimize the use of that widget for their own tailored environments.
[Download]: Designing Manufacturing's Digital Future
While aftermarket services are not entirely new, the addition of IoT has the capability of delivering service intelligence on steroids. In the future, service intelligence providers will use IoT to tailor measurements of key performance indicators (KPIs) and delivery of data insights depending on exactly what the end customer is looking for. Tailoring service intelligence to the customer potentially leads to greater client stickiness. What's more, IoT is capable of slicing and dicing intelligence for each and every customer, making the net results that much more insightful and leading to more bountiful monetization opportunities.
Operations intelligence squeezes the most out of machines
Monetization also comes from picking the low-hanging fruit in production processes. Arguably one of the best ways to squeeze the most out of IoT is to use it to increase manufacturing uptime. IoT is also favorably impacting the ability to fine-tune production processes by being able to connect, visualize and analyze data from a whole host of new players such as machines on the plant floor. RFID and computer vision layers also add to such intelligence.
IoT-embedded devices on the plant floor can spit out data that measures machine health, which can be fed into machine learning algorithms for predictive maintenance. If a rotor heats up past a preset temperature setting, for example, it can trigger the algorithm to send an alert to a plant worker or even proactively shut the machine down. Machine learning capabilities derived from IoT enhance KPIs such as manufacturing uptime.
[Download]: Creating a Digital PLM Platform to Promote Collaboration and Increase Efficiency
In the future, expect a move toward increasingly segmented manufacturing, possibly sliced and diced into ever smaller batches. Operations intelligence will allow manufacturers to segment the production process — and fine-tune each — to fulfill a variety of specialty orders at the same time.
What it takes to deliver on the promise of IoT
While IoT intelligence in its various forms promises a truly smart factory with a wealth of monetization opportunities, it needs a robust infrastructure to truly deliver. Elements of this winning infrastructure include, among others: a C-suite willing to address negative attitudes of incumbency; standardization of data aggregation and analytics processes such as machine learning; and future-proofing technologies through increasing reliance on open-source models.
Since data is the lifeblood of IoT, enterprises need to ensure that they don't get mired in the data lake — that the data they're working with is clean and structured, relevant to the KPIs they want measured, and fed to algorithms in a consistent format. Once data is clean and uniform, smart factories can leverage IoT to feed machine learning algorithms that learn from the data and eventually deliver an almost lights-out production stream.
Since the future of intelligence also involves its monetization — vendors up and down the digital supply network will pay for insights — it will be important to connect stakeholders to the central nervous system of the smart factory in new ways. Customer service agents (or even customers themselves) for example should be able to see where product orders are in the production process and fine-tune their forecasts accordingly. IoT delivers transparency to all stakeholders — within reason, keeping intellectual property concerns in mind.
[Download]: Advancing Smart Manufacturing Operations Value with Industry 4.0
IoT in manufacturing is not limited to the production floor either. IoT sensors in warehouses can detect when supplies are going bad, when inventory is low and beef up accordingly. Remote weather events that can affect vendor delivery can trigger automated backups. The IoT-driven smart factory touches many processes and products much beyond the plant floor.
Until true digitization from start to finish is a total reality, companies are figuring out stop-gap measures that will leverage the promise of IoT. A "nerve center," which serves as a central repository for data gathering and analytics can serve to overcome the problem of data connectivity across locations and devices.
The ripple effect from IoT intelligence is not limited to the manufacturing floor alone. By placing the digital core at the center, it reshapes processes up and down key constituencies such as supply chain and asset management.
How tomorrow's tech might impact IoT intelligence
IoT is already being incorporated in the smart factory of today. Tomorrow, expect acceleration with respect to monetizing closed-loop product intelligence, an increased focus on the customer through service intelligence and using operations intelligence by improving businesses processes on the way to a truly smart factory.
The road is expected to get even smoother with the advent of 5G technology which will decrease latency of IoT for edge computing devices. 5G will deliver even faster access to data in real time which will make real-time analysis even more accurate. The technology has special ramifications for production processes where time is of the essence. Devastating machine shutdowns can be averted in split seconds by machine learning algorithms fed through 5G connections from IoT-enabled equipment. This means smart factories of faster computing speeds and greater agility. The state of the union for IoT intelligence is strong and only expected to grow stronger as new technologies such as 5G make data competencies that much more robust.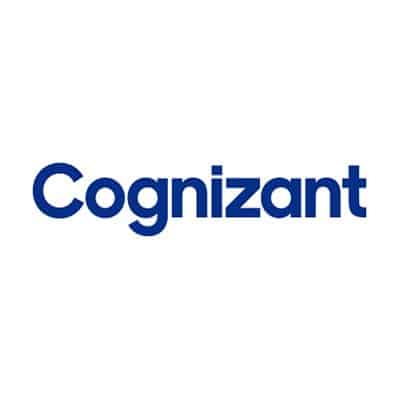 Cognizant (Nasdaq: CTSH) is dedicated to helping the world's leading companies build stronger businesses — helping them go from doing digital to being digital.
Using innovation and technology for climate change-related challenges
How will tech consumers respond to challenges created by climate change? Ericsson's report reveals ten trends that show increased reliance on digital innovation.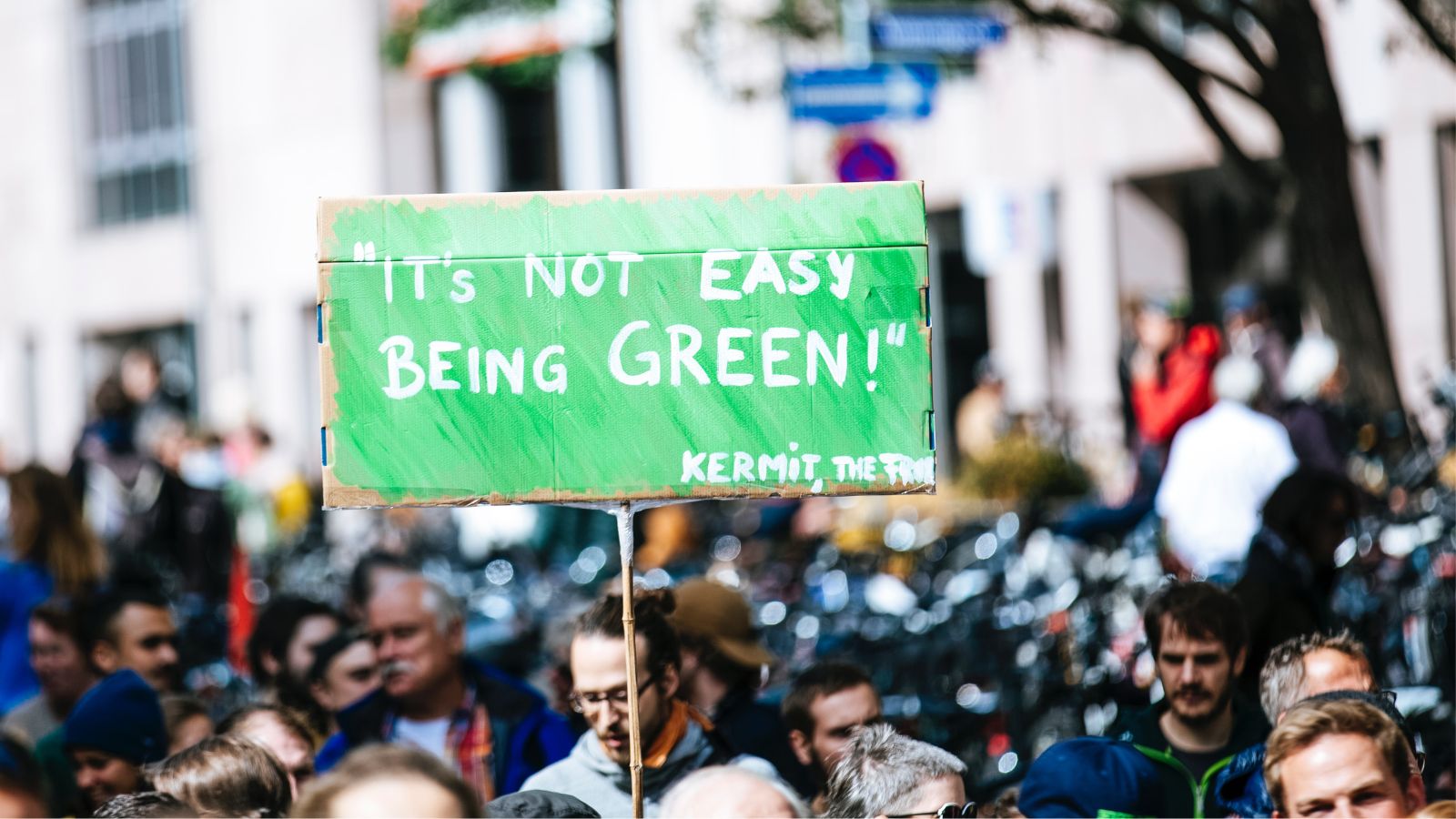 Responding to the challenges caused by changes to our climate, people are increasingly turning to technology and innovation for solutions.
Ericsson's recent report, 10 Hot Consumer Trends: Life in a Climate-Impacted Future, released on January 16, 2023, shows how consumers are impacted and how they're responding.
The report covers ten emerging trends along with statistics, revealing how technology use is shifting because of climate change.
The Overall Picture
Despite societal changes expected to take place in the next decade, people will continue to go to school, earn incomes, take care of loved ones, and find time to fit in some fun. Increasingly, they will rely on connected digital devices to adapt to coming changes while trying to maintain normalcy in their daily lives.
Key Statistics
Consulting with 15,145 early adopters of digital assistants, VR (virtual reality), and AR (augmented reality) technology across 30 cities worldwide, Ericsson uncovered these statistics.
59% believe technological innovation is necessary to solve coming challenges
63% worry about higher costs of living
54% feel global warming will directly impact their day-to-day lives
68% would plan their days based on reducing energy costs
45% would use personalized weather warning systems
72% believe AI will help plan commutes and work tasks to reduce carbon footprints
46% plan to capture clean rainwater with smart water catchers
65% see energy becoming a form of currency
73% envision using AR glasses to go on virtual trips
Ten Trends
One: Cutting Costs
As prices for daily necessities rise, consumers will use digital services to cut costs. Personal electricity consumption monitors will help reduce household energy consumption. Digital recipe assistants will monitor food prices and suggest balanced, economical meals.
Two: Relying on the Internet
Demand for Internet reliance will grow to stay connected with family, friends, school, and work. Consumers will expect secure communications services. The Internet will become vital for accessing information during weather events.
Three: Optimizing Schedules
Energy availability – not time – will be considered to optimize activity schedules. Energy costs will be prioritized over time efficiency.
Four: Depending on AI
Using AI for increased safety will become commonplace, with people turning to AI for real-time advice in extreme weather. AI services will be used for green technology investing for financial security.
Five: Changing Work Routines
Working from home at least part-time will continue, with digital services used to schedule workdays. Flex schedules can distribute energy use across regions to avoid sharp peaks of electricity consumption.
Six: Using Smart Water Services
To prevent water scarcity and reduce costs, intelligent water catchers on roofs and balconies will capture clean rainwater. Built-in sensors at home will monitor water consumption.
Seven: Turning Energy into Currency
Consumers will switch to renewable energy sources, and power-saving technologies will grow in demand. Early adopters see opportunities to make money by generating their own electricity.
Eight: Shopping Digitally
Buying digital products will increase while buying physical goods will decrease. Hobbies, toys, games, and pastimes will go online. AI that questions unnecessary purchases will be used.
Nine: Travelling Virtually
VR will be used to travel without leaving home. Realistic nature experiences of hiking in a forest or rowing on a lake can be recreated in living rooms.
Ten: Protecting Against Cheaters
Some consumers will try to bypass environmental restrictions by hacking the system and tapping into neighbors' reserves. People will need to secure their water and electricity supplies to protect themselves from being hacked.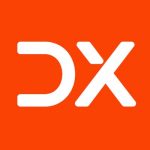 DX Journal covers the impact of digital transformation (DX) initiatives worldwide across multiple industries.
OpenAI, creator of ChatGPT, casts spell on Microsoft
OpenAI is the topic of conversation across multiple industries, and Microsoft is betting big on it.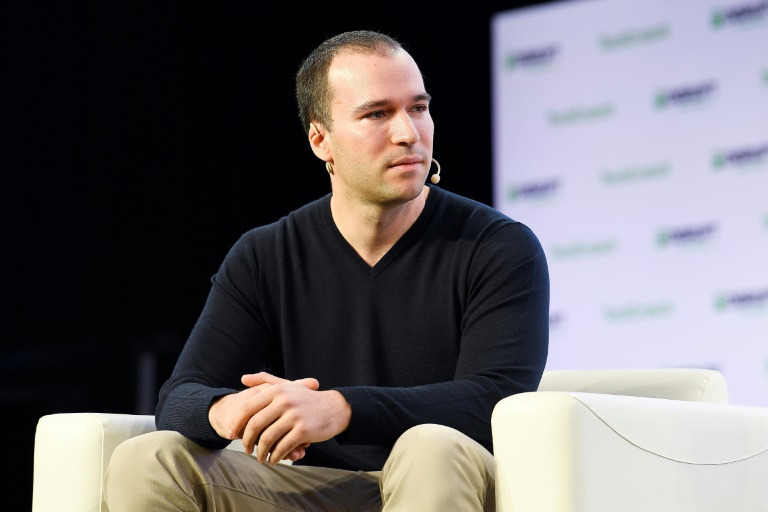 The hottest startup in Silicon Valley right now is OpenAI, the Microsoft-backed developer of ChatGPT, a much-hyped chatbot that can write a poem, college essay or even a line of software code.
Tesla tycoon Elon Musk was an early investor in OpenAI and Microsoft is reported to be in talks to up an initial investment of $1 billion to $10 billion in a goal to challenge Google's world-dominating search engine.
If agreed, the cash injection by the Windows-maker would value OpenAI at a whopping $29 billion, making it a rare tech-world success when major players such as Amazon, Meta and Twitter are cutting costs and laying off staff.
"Microsoft is clearly being aggressive on this front and not going to be left behind on what could be a potential game-changing AI investment," said analyst Dan Ives of Wedbush Securities.
Before the release of ChatGPT, OpenAI had wowed tech geeks with Dall-E 2, a software that creates digital images with a simple instruction.
Microsoft, which makes no secret of its AI ambitions, has integrated Dall-E 2 into several of its applications and now, according to a report in Bloomberg, the tech giant wants to graft ChatGPT to its Bing search engine to take on Google.
Since ChatGPT was introduced in November, the prowess of this chatbot has aroused the curiosity and fascination of internet users.
It is capable of formulating detailed and human-like answers on a wide range of subjects in a few seconds, raising fears that it is vulnerable to misuse by school cheats or for disinformation.
'Not cheap'
The dizzying success is due in part to OpenAI's clever marketing strategy in which it made its research accessible to non-experts, said AI specialist Robb Wilson, founder of OneReach.ai, a software company.
"Having this technology available to technologists was one thing. Offering it in a chat user interface and allowing non-developers to start playing with it ignited a conversation," he said.
Founded in late 2015, OpenAI is led by Sam Altman, a 37-year-old entrepreneur and former president of startup incubator Y Combinator.
The company has counted on the financial support of prestigious contributors from the start, including LinkedIn co-founder Reid Hoffman, investor Peter Thiel and Musk.
The multi-billionaire served on OpenAI's board until 2018, but left to focus on Tesla, the electric vehicle company.
The startup also relies on a team of computer scientists and researchers led by Ilya Sutskever, a former Google executive who specializes in machine learning.
OpenAI, which did not respond to AFP's inquiries, had about 200 employees by 2021, according to a query made directly on ChatGPT.
For now, despite the excitement generated by ChatGPT, the company has yet to find a path to financial independence.
Founded as a nonprofit, the startup became a "capped for-profit" company in 2019 to attract more investors and this week co-founder Greg Brockman said that a paid version of ChatGPT was in the works.
The search for funding seems necessary for a company with exorbitant expenses.
In a Twitter exchange with Musk in early December, Altman acknowledged that each conversation on ChatGPT costs OpenAI several US cents.
According to estimates by Tom Goldstein, an associate professor in the University of Maryland's computer science department, the company is shelling out $100,000 a day for its bot, or about $3 million a month.
Partnering with Microsoft, which provides the startup with its remote computing services, could cut costs, but "either way, it's not cheap," Goldstein said.
"Some say it's wasteful to pour these kinds of resources… into a demo," he added.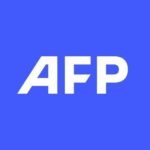 With 2,400 staff representing 100 different nationalities, AFP covers the world as a leading global news agency. AFP provides fast, comprehensive and verified coverage of the issues affecting our daily lives.
Three stories from Canada's tech landscape
An event series for Black entrepreneurs, Indigenous innovation, and a Canadian-made, one-of-a-kind EV.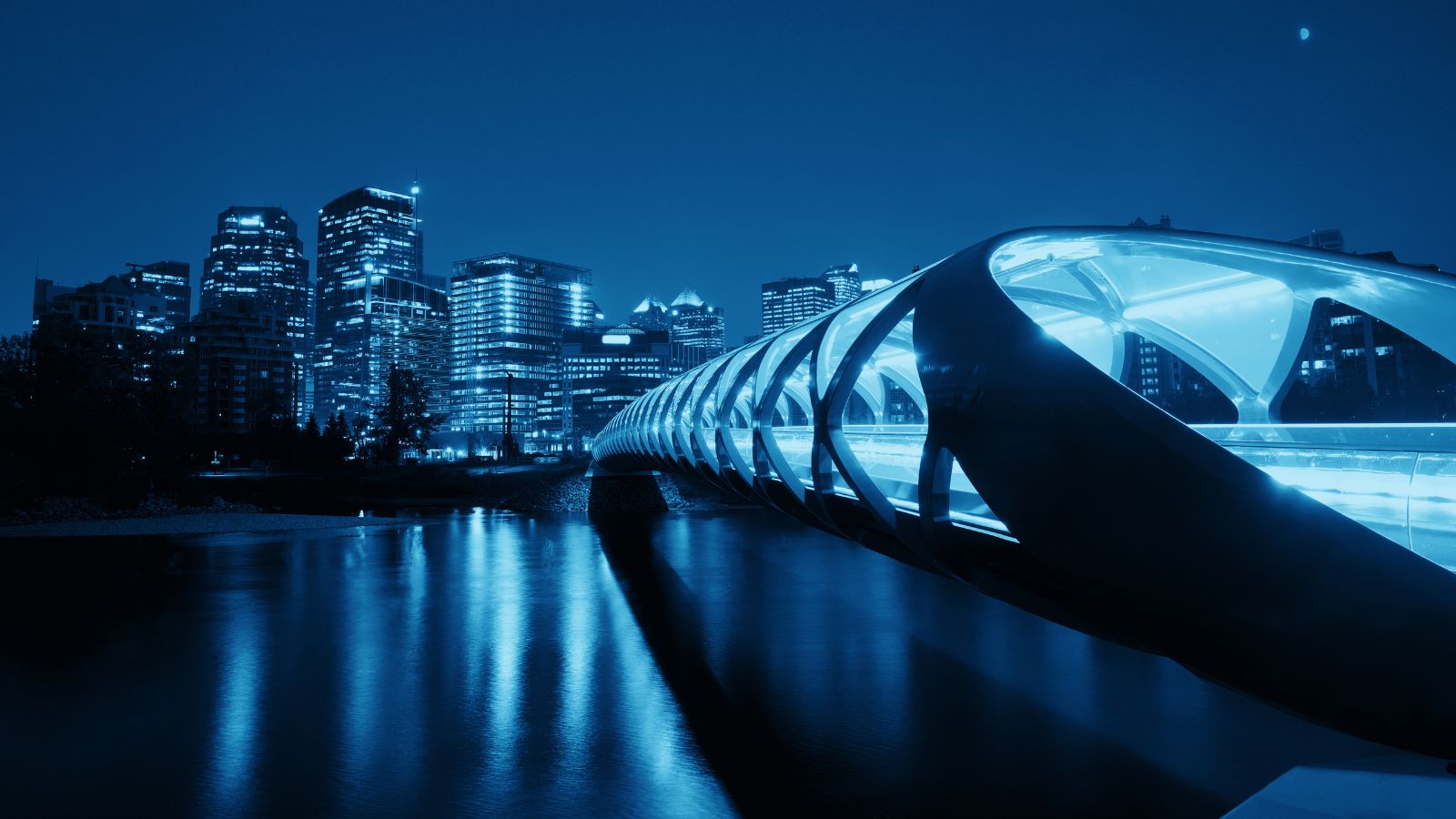 Ongoing reports of an overall slowdown — including layoffs — in Canada's tech ecosystem have been happening for much of the latter half of 2022. Funding took a bit of a tumble, amid stock market slumps, inflation, and a looming recession.
That said, there are still plenty of entrepreneurs, tech leaders, and innovators across Canada making serious moves. Here are three such stories.
Celebrating Black founders and tech leaders
Black tech entrepreneurs in Alberta are getting the change to pitch their businesses to investors and connect with fellow founders, thanks to a new events series from Innovate Calgary.
The series, called Black Founders in Tech, started in November out of the University of Calgary's business incubator, with seven founders making their pitches. Prior to their pitch, participants were matched with a mentor and coach to help with preparation.
As Innovate Calgary's Jerome Morgan explained to CBC, "We listened to BIPOC [Black, Indigenous and people of colour] founders, and they said, 'We want to be celebrated and not just be a corner of the innovation ecosystem.'"
"In [the] industry there aren't that many colourful faces all in one room and it was pretty cool," added pitch finalist Sean Hervo. "You could feel the love and energy in there. We were high-fiving and cheering each other on."
Learn more about the event series from CBC
Canada's first Indigenous-owned bioenergy facility
NorSask Forest Products, a bioenergy plant owned by The Meadow Lake Tribal Council (comprising nine First Nations in northwestern Saskatchewan), is turning wood waste into heat and power.
After 50 years of the sawmill burning its wood waste — a practice that has largely been abandoned or banned in most of the country — the bioenergy centre works in a closed-loop system. As Tina Rasmussen, chief business officer for MLTC and a member of the Flying Dust First Nation explained to CBC, such a system allows for the use of 100% of the tree. Air pollution control devices help remove particulates and break down pollutants into ash.
The facility generates 8.3 megawatts of power, able to power approximately 5,000 homes.
Dig deeper into the story from CBC
Showcasing Canada's EV and manufacturing potential at CES
The Consumer Electronics Show is one of the biggest tech events in the world, and a unique piece of Canadian tech was on showcase.
Project Arrow is a concept vehicle by The Automotive Parts Manufacturers' Association of Canada. It's made of materials from 50 Canadian parts suppliers, built to show the auto sector's ability to manufacture EVs and to answer Prime Minister Justin Trudeau's call for zero-emissions by 2050. The Arrow is the first original, full-build, zero-emission concept vehicle.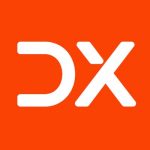 DX Journal covers the impact of digital transformation (DX) initiatives worldwide across multiple industries.