The State of the Union for IoT Intelligence
A digital transformation revolution in manufacturing is underway, and data is the primary currency paving the way for more efficient ways of doing business.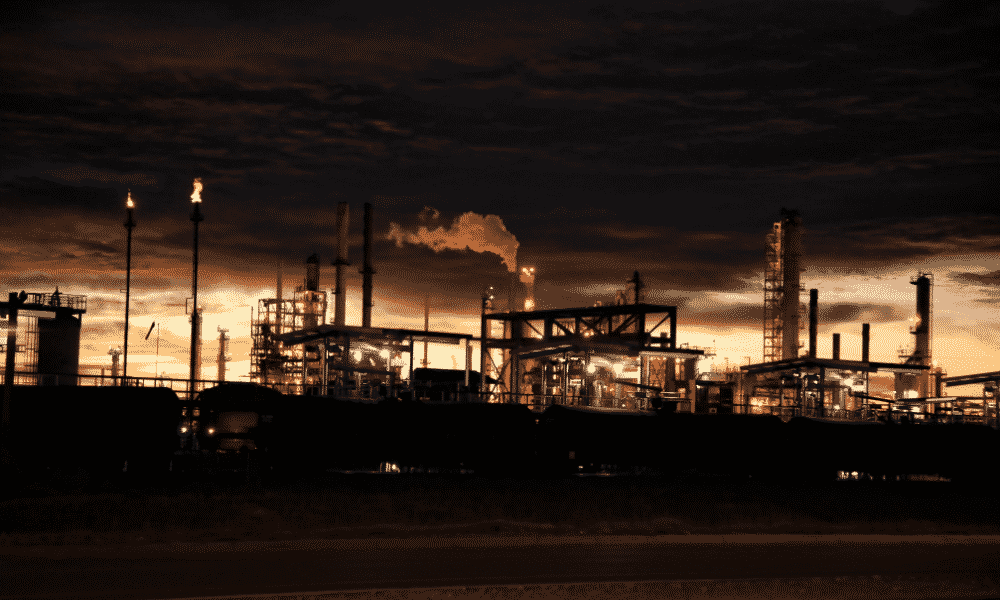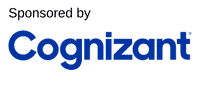 By Frank Antonysamy
Frank Antonysamy is Vice President of Cognizant's Global IoT and Engineering Services
A digital transformation revolution in manufacturing is underway, and data is the primary currency paving the way for more efficient ways of doing business. Gone are the days when data analysis was left to Monday night quarterbacking by poring over static results. Today, thanks to a central wireless ecosystem which links relevant mobile devices, Internet of Things (IoT) connected machines and connected employees, data gathering and analysis in a smart factory is immediate and real-time optimization drives significant efficiencies.
But not all smart factories are created equal.
Given that enterprises are all on different points on the path to complete digital maturity, it helps to take stock of the state of IoT intelligence — where we are now and where we are headed — and what industrial organizations need to be successful.
Laying the foundation for intelligence
One of the key advantages of Industry 4.0 is the promise of the Internet of Things (IoT) or Industrial Internet of Things (IIoT). Sensors connected to raw materials, factory floor equipment and final products can relay information, over a Wi-Fi connection, about their health and usage patterns to wider enterprise asset management software and enterprise resource planning systems.
Equally important, stakeholders can access this data in real-time and on-demand. Companies can leverage this data to deliver insights across three channels:
Product intelligence
Service intelligence
Operational intelligence
There is significant overlap across these three pillars but their power to deliver a smart factory with new avenues for monetization, is revolutionary.
Here's an overview of the IoT landscape with respect to its three core pillars of intelligence.
Case Study: Fast-tracking innovation with a PLM platform
Product intelligence shakes up traditional PLM
The smart factory runs on smart products whose intelligence can be leveraged to read the tea leaves of market demand. At its core, product intelligence is defined as intelligence derived from an intelligent (read…IoT-enabled) product. In the IoT world, traditional rules of product lifecycle management (PLM) no longer apply. Gone are the rinse-and-repeat cycles of concept, design, manufacture, marketing and sales. In traditional manufacturing, the ideation-sale stage took years if not decades and slight changes in market demand had a whiplash effect on the process.
IoT has rebooted the PLM conversation to move it away from the product and make it more about the customer. IoT-enabled products can now deliver intelligence post sales about how the product is being used (or not), how it is being disposed of, and a whole host of other downstream information. Such product intelligence is useful in two primary ways: as a method of refining the product to make it more agile and responsive to consumer needs (thereby leading to potentially more sales) and as new avenues of monetizing such product intelligence.
The future of product intelligence is a complete "closed-loop" product development, with real-time customer feedback woven into the process. It bears stressing that while customer focus groups and behaviors have always been part of the design and manufacture process, IoT has effectively compressed that time cycle and expanded the scale of parameters that might be considered — and monetized.
Service intelligence delivers customer-focused monetization
Monetization in the new smart factory landscape need not be restricted to product intelligence alone. Service intelligence, for example, is about delivering aftermarket intelligence in the form of added services to an existing or expanding customer base. A customer who buys Widget A from a manufacturing company might also be interested in understanding how to optimize the use of that widget for their own tailored environments.
[Download]: Designing Manufacturing's Digital Future
While aftermarket services are not entirely new, the addition of IoT has the capability of delivering service intelligence on steroids. In the future, service intelligence providers will use IoT to tailor measurements of key performance indicators (KPIs) and delivery of data insights depending on exactly what the end customer is looking for. Tailoring service intelligence to the customer potentially leads to greater client stickiness. What's more, IoT is capable of slicing and dicing intelligence for each and every customer, making the net results that much more insightful and leading to more bountiful monetization opportunities.
Operations intelligence squeezes the most out of machines
Monetization also comes from picking the low-hanging fruit in production processes. Arguably one of the best ways to squeeze the most out of IoT is to use it to increase manufacturing uptime. IoT is also favorably impacting the ability to fine-tune production processes by being able to connect, visualize and analyze data from a whole host of new players such as machines on the plant floor. RFID and computer vision layers also add to such intelligence.
IoT-embedded devices on the plant floor can spit out data that measures machine health, which can be fed into machine learning algorithms for predictive maintenance. If a rotor heats up past a preset temperature setting, for example, it can trigger the algorithm to send an alert to a plant worker or even proactively shut the machine down. Machine learning capabilities derived from IoT enhance KPIs such as manufacturing uptime.
[Download]: Creating a Digital PLM Platform to Promote Collaboration and Increase Efficiency
In the future, expect a move toward increasingly segmented manufacturing, possibly sliced and diced into ever smaller batches. Operations intelligence will allow manufacturers to segment the production process — and fine-tune each — to fulfill a variety of specialty orders at the same time.
What it takes to deliver on the promise of IoT
While IoT intelligence in its various forms promises a truly smart factory with a wealth of monetization opportunities, it needs a robust infrastructure to truly deliver. Elements of this winning infrastructure include, among others: a C-suite willing to address negative attitudes of incumbency; standardization of data aggregation and analytics processes such as machine learning; and future-proofing technologies through increasing reliance on open-source models.
Since data is the lifeblood of IoT, enterprises need to ensure that they don't get mired in the data lake — that the data they're working with is clean and structured, relevant to the KPIs they want measured, and fed to algorithms in a consistent format. Once data is clean and uniform, smart factories can leverage IoT to feed machine learning algorithms that learn from the data and eventually deliver an almost lights-out production stream.
Since the future of intelligence also involves its monetization — vendors up and down the digital supply network will pay for insights — it will be important to connect stakeholders to the central nervous system of the smart factory in new ways. Customer service agents (or even customers themselves) for example should be able to see where product orders are in the production process and fine-tune their forecasts accordingly. IoT delivers transparency to all stakeholders — within reason, keeping intellectual property concerns in mind.
[Download]: Advancing Smart Manufacturing Operations Value with Industry 4.0
IoT in manufacturing is not limited to the production floor either. IoT sensors in warehouses can detect when supplies are going bad, when inventory is low and beef up accordingly. Remote weather events that can affect vendor delivery can trigger automated backups. The IoT-driven smart factory touches many processes and products much beyond the plant floor.
Until true digitization from start to finish is a total reality, companies are figuring out stop-gap measures that will leverage the promise of IoT. A "nerve center," which serves as a central repository for data gathering and analytics can serve to overcome the problem of data connectivity across locations and devices.
The ripple effect from IoT intelligence is not limited to the manufacturing floor alone. By placing the digital core at the center, it reshapes processes up and down key constituencies such as supply chain and asset management.
How tomorrow's tech might impact IoT intelligence
IoT is already being incorporated in the smart factory of today. Tomorrow, expect acceleration with respect to monetizing closed-loop product intelligence, an increased focus on the customer through service intelligence and using operations intelligence by improving businesses processes on the way to a truly smart factory.
The road is expected to get even smoother with the advent of 5G technology which will decrease latency of IoT for edge computing devices. 5G will deliver even faster access to data in real time which will make real-time analysis even more accurate. The technology has special ramifications for production processes where time is of the essence. Devastating machine shutdowns can be averted in split seconds by machine learning algorithms fed through 5G connections from IoT-enabled equipment. This means smart factories of faster computing speeds and greater agility. The state of the union for IoT intelligence is strong and only expected to grow stronger as new technologies such as 5G make data competencies that much more robust.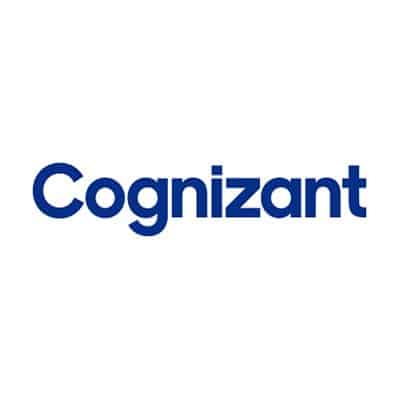 Cognizant (Nasdaq: CTSH) is dedicated to helping the world's leading companies build stronger businesses — helping them go from doing digital to being digital.
Manufacturers are recognizing the need to find new efficiencies
Recent data from Oden Technologies shows that 94% of manufacturers have seen significant changes in demand.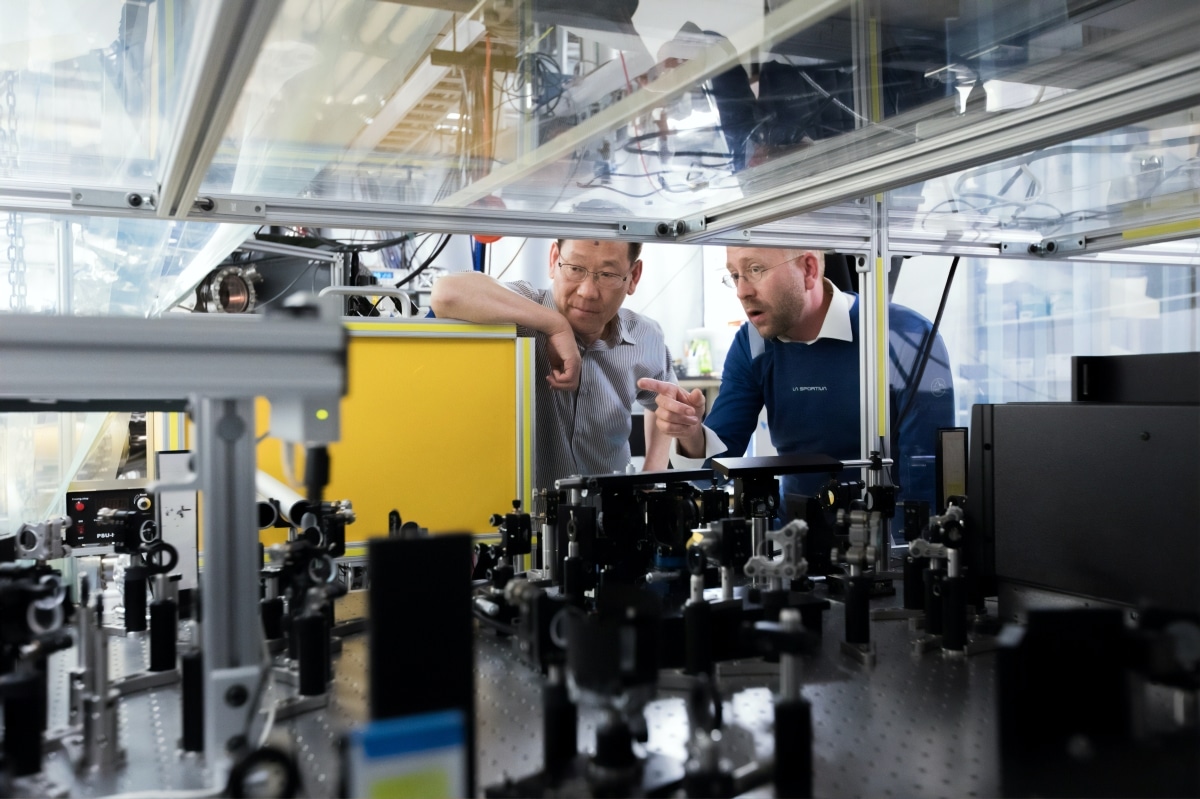 "The challenges facing the manufacturing industry seem to be never-ending." 
So begins the introduction to The State of Manufacturing: CEO Insights, the new report by Willem Sundblad, co-founder and CEO of intelligent industrial automation company Oden Technologies.
This year, of course, is no exception. "As we enter a period of economic uncertainty, manufacturers are recognizing the need to find new efficiencies and ultimately make more with less," Sundblad continues.
Featuring both data analysis and insights from industry experts, Sundblad's report examines current challenges in manufacturing, takes a look at the future, and reflects on the state of digital transformation in the sector.
Challenges facing manufacturing
One of the key findings is that 94% of manufacturers have seen significant changes in demand. Production schedules have no-doubt shifted in the short term, and these companies are "leveraging new technologies to streamline production and maximize capacity." 
Manufacturers are also feeling the pressure of market uncertainty, as well as making profitability sustainable for the long term.
"Profitability has always been top of mind for manufacturers, but now the stakes are higher. The disruptions over the past few months have led executives to look for new ways to reduce operational costs and increase contribution margins." – Willem Sundblad https://t.co/zCR6tA9NL0 pic.twitter.com/a1s41hSNwF

— Oden Technologies (@oden_tech) August 6, 2020

"Lean startup mentality and incremental growth with a return to fundamentals are crucial in battling through a changing marketplace as well as tsunami-like risks," said David Rosen, CEO and founder of Kira Labs.  
Looking ahead
When looking to the future — an uncertain one that has been drastically altered by COVID-19 — the report identifies three main areas of focus for manufacturers:
Optimizing production processes

Improving workforce effectiveness

Decentralizing the supply chain
How will they approach these? According to the numbers, 63% of manufacturers say "enabling more remote employees through digital technologies will be an outcome of the pandemic." Another big focus? Cross-training and streamlining.
"Digital transformation will drive new processes and business models as manufacturers look toward the future," explained Joe Morgan, founder & CEO of siY. "On the supply chain side, we will likely see a trend toward less globalized supply chains and more focus on local sourcing."
DX in manufacturing
As we've previously reported (here, here, and here), COVID-19 has added major fuel to the digital transformation fire of organizations. And manufacturing is no different. 71% of respondents saying the pandemic has accelerated their DX journeys. 86% report having a designated DX leader — which is great, considering the critical importance of strong leadership to transformational efforts.  
"Embracing these new systems are all indicators that technology continues to be a space that has untapped opportunity for growth," said Julie Copeland, CEO of Arbill. "I think that manufacturers will also investigate other emerging technology, including finding ways to utilize augmented reality."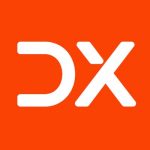 DX Journal covers the impact of digital transformation (DX) initiatives worldwide across multiple industries.
What you need to know if you're attending MWC Los Angeles 2019
MWC Los Angeles 2019 is one of the newest and fastest growing events in the U.S. that brings together leading companies and influential experts from all sectors within the mobile technology industry to advance Intelligent Connectivity – a fusion of 5G, IoT, AI and Big Data.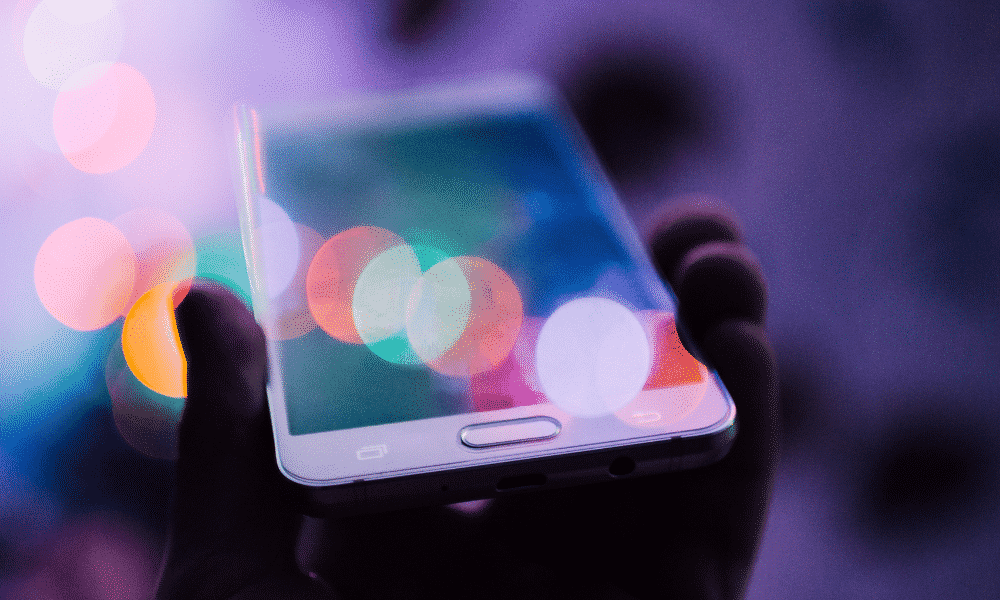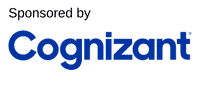 MWC Los Angeles 2019 is one of the newest and fastest growing events in the U.S. that brings together leading companies and influential experts from all sectors within the mobile technology industry to advance Intelligent Connectivity – a fusion of 5G, IoT, AI and Big Data.
The event is an opportunity to discover how leaders like Cognizant are looking into the future of connections, content and commerce.
To help you prepare, here is a selection of articles, case studies, ebooks, and clips from Cognizant, discussing digital transformation:
One session to highlight? "5G and IoT – Understanding the Relevance to Your Business," featuring Senior Director, Cognizant Digital Business, Prashanth Bhushan. This session will examine how the impending mass availability of 5G networks is set to mark a major step forward in extending 5G applications to various vertical industries and fields beyond traditional telecom and mobile internet.
MWC Los Angeles 2019 takes place October 22-24, at the Los Angeles Convention Center.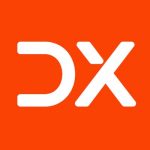 DX Journal covers the impact of digital transformation (DX) initiatives worldwide across multiple industries.
IoT + PLM = Product Intelligence: An equation that delivers monetization opportunities
In the equation IoT + X = Intelligence, what role does product lifecycle management play as the X factor?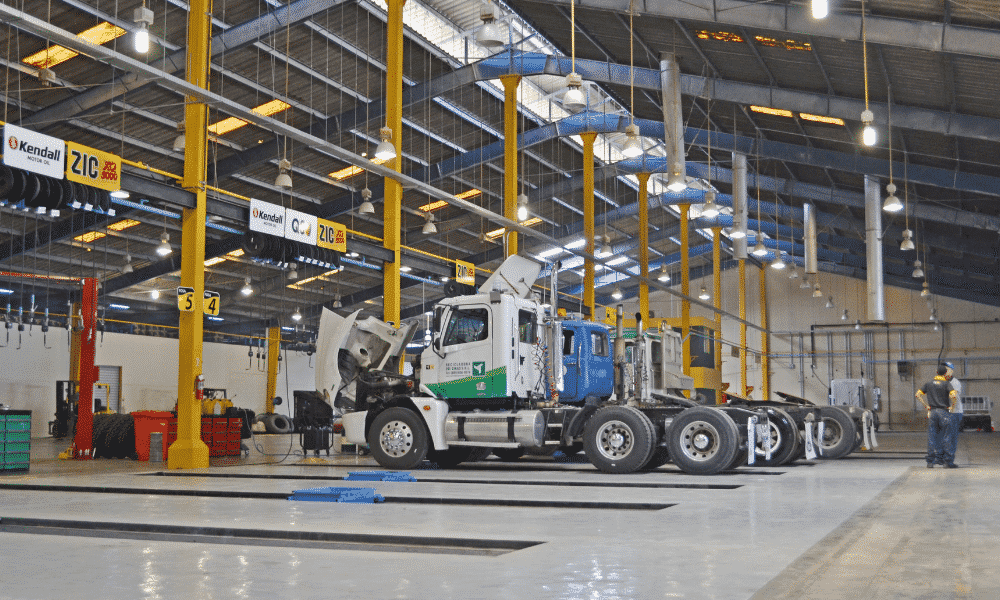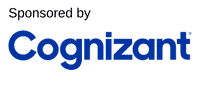 Consumers are fickle. 
Today's hot must-have can easily fade into obscurity tomorrow. Most products don't even make it out to the playing field, and instead languish on the sidelines. The B2B world is not much different. Thanks to the Internet of Things (IoT) however, manufacturers are gaining a better peek at the product lifecycle beyond their distribution warehouse and leveraging that intelligence to their advantage.
Case Study: Advancing Smart Manufacturing Operations Value with Industry 4.0 Platform
PLM matters
More often than not, manufacturers make educated guesses at what consumers want. Sure they rely on surveys and calibrated focus groups but too often they're still skating on thin ice with data snapshots. Product manufacturers rely on past sales records, future trend forecasts and hope design comes up with a nifty new gadget. They then execute strategic marketing and finally keep fingers crossed for best outcomes. 
The problem with such an iterative pattern is that the process is more or less opaque once the product leaves the manufacturer. Today's product lifecycle management delivers much-needed transparency to the trail a product follows not just from concept and design and sales but on to how the consumer actually uses and disposes of it. 
And it does so through IoT. An IoT-embedded device relays product information to the mothership long after it has left the point of sale so manufacturers can gain insight into usage patterns and other data. While PLM has always followed the trail of breadcrumbs that products leave, IoT now allows for a longer and more useful trail. 
[Download]: A New Approach to PLM
IoT + PLM
"With IoT live product feedback has become possible. The [data] gap that existed between when we have sold a product and when someone discards that product…that gap has now been connected by IoT," says Jagmeet Singh, Director, Connected Products, at Cognizant. 
Businesses use cloud technologies to analyze the data that IoT-embedded products spit out and reap a whole host of benefits. Manufacturers access instant feedback about feature design – in an age of user-centered design, this is a big deal – and price points. Product design now needs fewer reboots and manufacturers can produce with more confidence.
The introduction of IoT and associated data analytics expanded the use of Product Data as a Service (PDaaS), where larger sets of metadata about products are now available to be harvested, right from raw materials used, to manufacturing processes to quality control and beyond.
Simply by following the IoT trail (and obtaining all-important user permission), manufacturers can monetize information about product usage to secondary vendors who might benefit from related information. A computer manufacturer, for example, can sell valuable information about the heat exchanger, the battery, the Bluetooth connection to satellite providers who can use this as intelligence for their own sales and marketing promotions.
IoT breathes new life into PLM extending the line beyond the four walls of the warehouse to the real world where live data from every user shapes future product iterations.
IoT + PLM = Customer intelligence. With sharper data based on usage patterns, manufacturers can anticipate customer needs better and deliver they want. The result is more revenue and less waste. IoT lets PLM realize its full potential.
[Download]: Advancing Smart Manufacturing Operations Value with Industry 4.0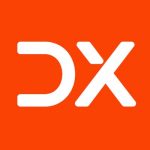 DX Journal covers the impact of digital transformation (DX) initiatives worldwide across multiple industries.