Chatbots are revolutionizing retail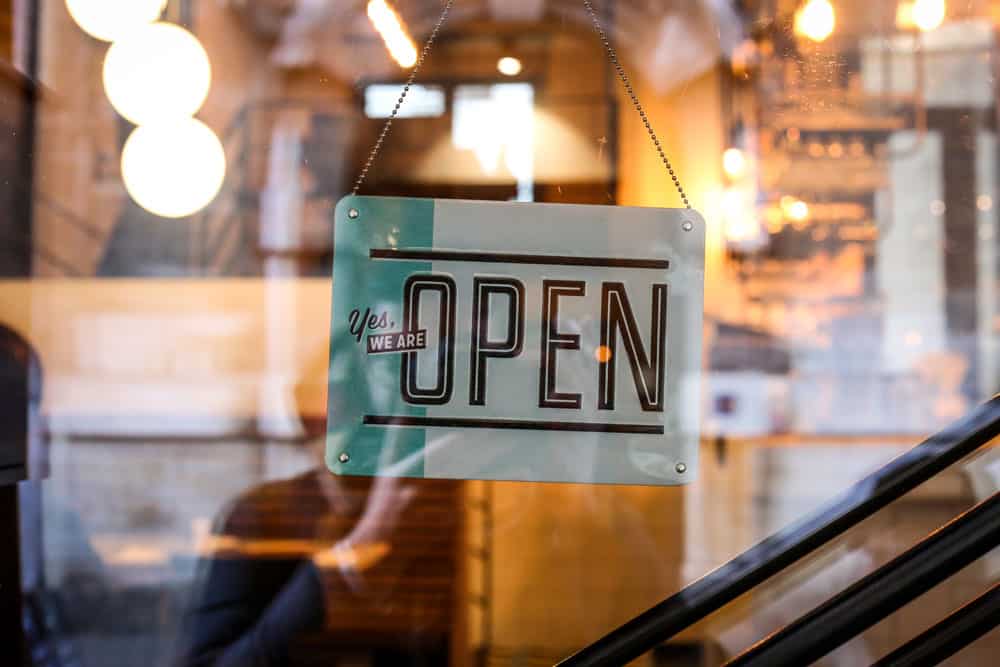 This story originally appeared on Digital Journal.
The rise in chatbot use is just one example of the AI revolution online retailers are facing. A key consideration that retailers face is using the technology to create individualized experiences to retain customers and drive sales.
A recent study by Juniper Networks indicates that retail sales from chatbots will nearly double annually, reaching $112 billion by 2023, which is a lucrative outcome of the automation of customer sales and support processes. Chatbots are just one example of how technology is being used to create intelligent content and perhaps what is becoming the future of e-commerce.
Online retailers are also investing big in artificial intelligence-driven systems, such as smart CMS, that allow them to deliver individualized experiences, an increasingly crucial part of customer retention and driving sales.
Rasmus Skjoldan, chief marketing officer of Magnolia CMS, discusses with Digital Journal how new AI/ML features in modern technology are changing the way retailers create an online customer experience.
Digital Journal: How is artificial intelligence impacting on retail?
Rasmus Skjoldan: Retail is a seasonal industry, and because of that, there can be large peaks and valleys in customer questions and associated ticket volume throughout the year. This is a perfect use case for where digital transformation can have a massive impact, because digital communication channels and automation in the form of chatbots and AI can help alleviate the pain associated with seasonal upticks in volume.
It can be hard to scale live, phone-based support systems for such variations in traffic, and because of this, customers often have to wait on hold to get help — a terrible experience. Messaging, on the other hand, allows conversations to continue without the customer having to wait around for a live agent, and bot-based automation can take on a lot of the heavy lifting for customers with routine requests like checking on a shipping status.
DJ: How important are chatbots becoming for retail, and what advantages are retailers seeking to leverage from chatbots?
Skjoldan: The biggest retailers are able to automate so much more in this era of digital transformation because they can integrate bots with back-end systems, like an existing CRM or shipping provider. These integrations allow them to remove the agent from a lot of conversations. By assigning common inquiries to chatbots, retailers can remove some of the burden from live agents. In terms of staffing around the holidays, bots can handle a lot of the increased volume, so that retailers don't have to hire as many seasonal agents.
DJ: Generally, how do customers react to chatbots?
Skjoldan: Customers want their issues to be resolved quickly and effortlessly. If a chatbot is able to accomplish that, then most customers are happy. Frustrations arise when chatbots misinterpret the issue at hand. It is important for brands to use chatbots to cater to the customer's desire for convenience, while also offering the option to speak to a real agent when the chatbot becomes an inconvenience.
DJ: What are the main limitations with chatbots?
Skjoldan: Many chatbot vendors today are relying on a purely conversational bot experience, and it can be very difficult and time consuming to train these AI models. To circumnavigate this issue, organizations can use conversational AI technology to classify the ticket, coupled with decision trees that are deterministic and far more effective in resolving use-case specific issues.
DJ: How can technology help to overcome these limitations?
Skjoldan: If retailers keep their automation and bots decision tree-based, then the retailers are controlling the conversation. This is a simpler form of technology that is easier to manage. If AI determines that the customer inquiry can be handled through an existing bot workflow, then your customer moves through a set of predetermined tasks instead of the customer trying to have a conversation with a bot. If the customer's question does not match a predetermined workflow, the back-end software will connect them with an agent.
DJ: What will customer service look like five years from now?
Skjoldan: The customer service industry is already seeing massive improvements in the efficiency of CX through automation, and I believe in the next five years, that progress will only be magnified. Brands will automate more than 90% of their customer service and reserve agents for their most complex issues. To get there, the industry will need more data scientists, engineers and analysts to maintain models and create bots that will ensure a great customer experience. Automation will work towards improving efficiency of service — and more significantly increase revenue for brands as a result.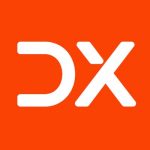 IoT + Data = Retail Intelligence
In the equation IoT + X = Intelligence, what role can consumer and supply chain data play as the X factor?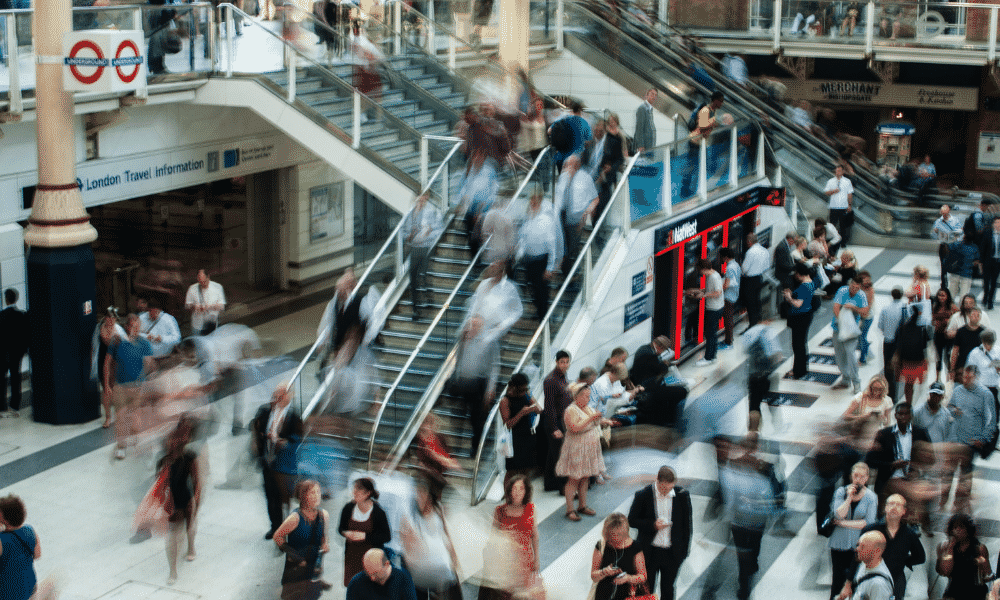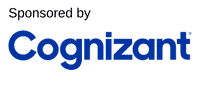 Valued at USD $10 billion in 2017, the retail segment of the Internet of Things (IoT) market is expected to grow at a phenomenal 19% compounded annual rate and hit $35 billion in 2024. New ways of collecting data at the source are enabling this growth. IoT-embedded sensors on shelves and in refrigerators; store beacons that can sense and measure foot traffic; RFID tags on clothes and smartphones with Bluetooth technology are all collaborators in this dance to log and analyze data. Artificial intelligence can then analyze the sheer volumes of numbers generated and give retailers intelligence to increase efficiencies and sales.
The promise of IoT is that it can enable retailers to improve backend supply chain operations and the customer service experience. The following examples illustrate use cases of both.
Frictionless shopping
Amazon Go is a test case for effective use of RFID tags and store beacons to bypass the checkout process altogether. Every item on the shelves has an RFID tag and when the customer walks out of the store, the products he or she leaves with are scanned and billed to the corresponding Amazon account. The IoT at play here delivers more than a seamless customer experience: it also gives the retailer live status updates about inventory, intelligence that can be relayed up and down the supply chain.
An eye on perishables
IoT-embedded sensors in refrigerators can predict when the machine might be about to malfunction based on current temperature and humidity profiles. A similar IoT-driven system used in warehouses alerts vendors about potential spoilage and can prevent waste. While the edge use case of IoT in driving alerts in real-time is an important one, retailers can also extract long-term intelligence about inventory, store traffic and more simply by reading the data and looking for the corresponding patterns.
Interactive shopping experience
At a time when the drumbeats about the demise of brick-and-mortar stores are growing louder, IoT is injecting some much needed theatre into the customer service experience. Digital mirrors in fitting rooms read RFID tags on the garments customers bring in, pull up those items on the mirror and suggest complementary accessories. Customers can also push a button to request the outfits in a different size or colour. 
If a customer has signed on for notifications from a store, in-store beacons through the customer's Bluetooth can deliver custom product recommendations through push notifications. Such live interactions increase the value of in-person shopping while also delivering intelligence about shopper behaviour.
While IoT dramatically improves backend efficiencies, the customer-retailer interaction can be much more complicated because of data privacy laws. Customers need to willingly opt in to receive notifications and trade data for the value that retailers deliver. 
IoT is already delivering valuable intelligence to retailers. A major grocery store, for example, saved millions by outfitting in-store refrigeration systems with IoT sensors. As the cost-value ratio of IoT devices decreases, expect retailers to leverage the power of IoT even more to deliver crucial intelligence about customer shopping behaviour and increase transparency in the supply chain.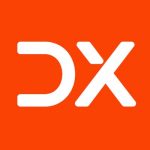 DX Journal covers the impact of digital transformation (DX) initiatives worldwide across multiple industries.
IoT + Data Analytics = Store Operations Intelligence
How many times have you visited a grocery store the day before a snowstorm or other major weather event only to find the bread and milk aisles wiped clean? What might be a disappointment for you is also a missed opportunity for grocery stores, an industry with an already razor-thin 2% margin.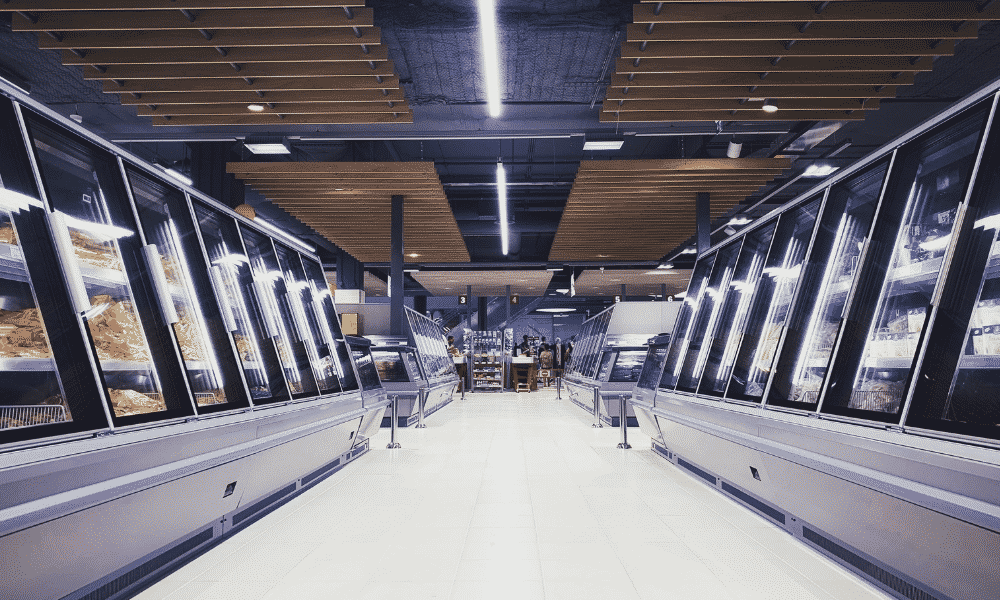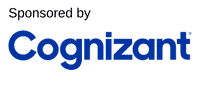 How many times have you visited a grocery store the day before a snowstorm or other major weather event only to find the bread and milk aisles wiped clean? What might be a disappointment for you is also a missed opportunity for grocery stores, an industry with an already razor-thin 2% margin.
Hungry for efficiencies
Inventory management, especially for perishables, is a delicate dance. Too little of it and grocers have lost a revenue opportunity every time a customer leaves empty-handed. Too much of it and grocers lose revenue again, this time from spoilage or having to slash prices to clear shelves. Spoilage is a significant problem — grocery retailers lose an astounding $70 million annually because of food simply going bad. 
Market economics further muddies the picture. A whopping 82% of grocery companies are increasing their stock of fresh foods in response to customer demand so there's simply more perishables to manage — and therefore more at stake.
To ensure not too much capital is tied up in unsold goods, grocery stores forecast demand and supply based on a variety of conditions, including weather, time of year, and even weekly foot traffic. But as Cognizant as observed, a whole host of additional factors affecting inventory management can drain grocery store revenues.
[Download]: Real Estate Manager Goes Digital
Smart systems
One of Cognizant's clients, a major supermarket chain, found that working with older equipment also challenged inventory management. 
Internet of Things (IoT)-embedded sensors track ambient temperature, temperature of the food, humidity and even electric current flowing into refrigerators to keep a pulse on perishables. But this leads to grocery stores drowning in data. The sensors cry wolf too often forcing the retailer to waste expensive technician time on every perceived crisis. Such waste happens because too often, sensors do not accurately reflect the whole story. 
Cognizant has shown that data alone is not enough, strategic reading of the data tea leaves also matters in increasing efficiencies. Using the IoT sensors, Cognizant helped the grocery retailer monitor inventory in real time — the pressure on sensitized shelves changes when inventory counts drop — and restock accordingly. Even better, Cognizant's solution analyzed the data feed in real time, at the edge. Algorithms accounted for many variables including work load, cost of energy at different times of the day, whether the door was open or closed, to recommend intelligent solutions. 
Using edge data analytics and IoT sensors, grocery stores can automate many fixes, proactive reorder inventory and even automatically churn out work orders for technicians only as and when needed.
When inventory management is a delicate and challenging operation, grocery retailers need to be strategic about how they invest precious resources. IoT + edge analytics is a game-changer. It gives retailers the intelligence they need to deploy resources effectively and proactively so they can better cater to demand and cut waste. 
IoT-driven asset management and data analytics will be key to success in the grocery industry. Climate change has increased the clamor for sustainability and less food waste. The timing for smart solutions could not be better.
Read more about Cognizant's IoT refrigeration solution here.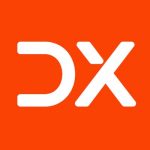 DX Journal covers the impact of digital transformation (DX) initiatives worldwide across multiple industries.
Punchh raises $40M in funding to augment AI capabilities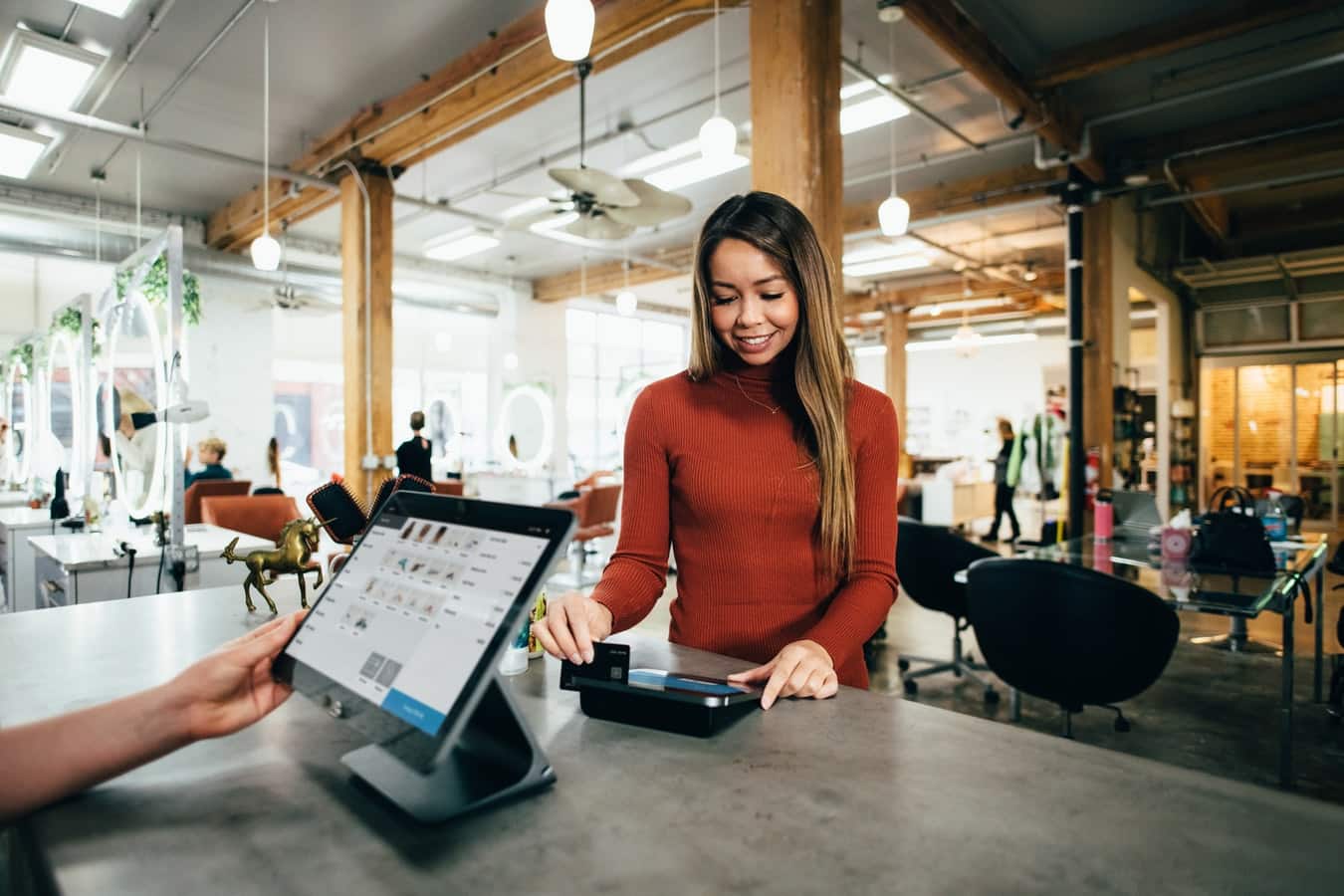 In a bid to bring digital transformation to the brick-and-mortar retail space, startup Punchh has raised $40M in Series C funding, co-led by Adams Street Partners and Sapphire Ventures. 
The company creates data-driven, AI-powered customer experiences for retailers. Funding will be used to accelerate the development of its customer AI technologies while expanding into new verticals.
Accompanying this funding is news of a partnership with Casey's General Stores, one of the largest convenience store brands in the United States.
"Consumers expect ubiquity of experiences online and off," said Shyam Rao, CEO of Punchh in a press release. "In-store retail remains extremely popular and is one of the most powerful relationship building channels ever created. Our platform gives retailers an unparalleled understanding of how customers engage with their brand in the real world, along with the ability to use that understanding to create AI-powered experiences that keep customers coming back for more."
As VentureBeat reports, Punchh's products work to "supercharge same-store sales by integrating with existing point-of-sale and ecommerce systems, enabling them to collect in-store and online data that inform customer profiles."
AI algorithms then optimize these profiles into targeted marketing campaigns and promotions. 
The goal is to promote loyalty which has always been at the core of their business.
While Punchh isn't the sole venture within the cloud-based customer data management space — SessionM and CleverTap come to mind — Sapphire Ventures' managing director, president and co-founder Jai Das is keen on the "holistic" nature of the startup.
"Analysts predict ecommerce will account for just 10 percent of total retail sales in 2019, which means about 90 percent of transactions are still taking place in store," said Das.
This means big-time opportunity in brick-and-mortar retail, with brands consistently looking to better understand their customers, using data to build relationships that translate into lifetime loyalty, and in turn, value for the brand.
"Punchh's solutions allow retailers to do that in a highly scalable manner, which is why they're trusted by so many leading brands, and why we're so optimistic on their long-term growth," Das said.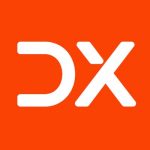 DX Journal covers the impact of digital transformation (DX) initiatives worldwide across multiple industries.