Amazon adds fear detection and age ranges to its facial-recognition tech as the Border Patrol looks to award a $950 million contract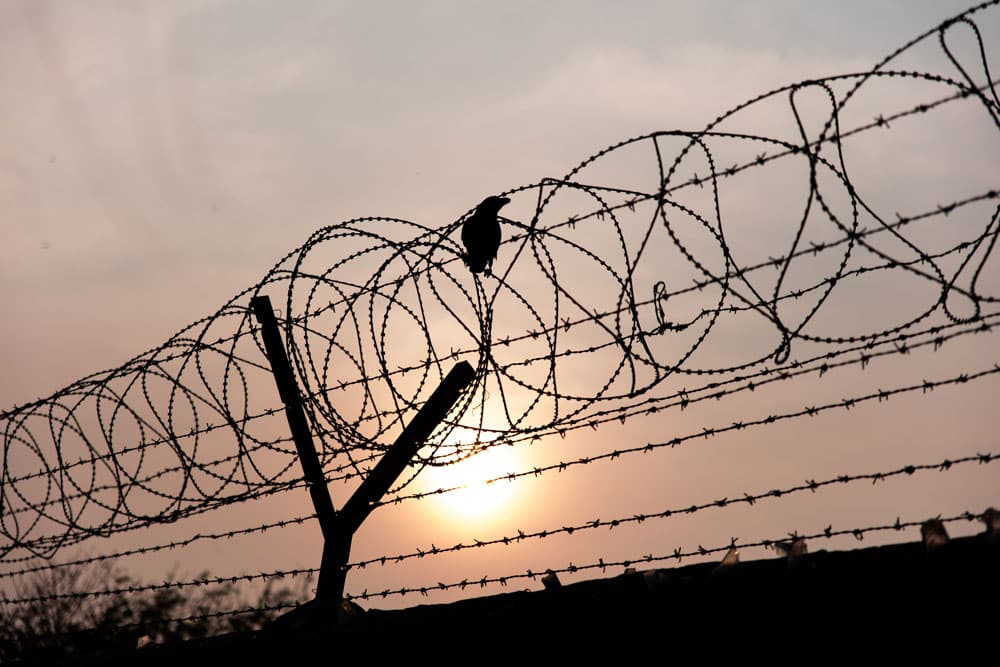 Amazon Web Services has added several new features to its facial-recognition technology, Rekognition.
This includes expanded age-recognition capabilities and the new ability to recognize fear.
Rekognition is a controversial technology and has been the subject of much criticism and protests — from both inside and outside Amazon.
These new features drew some flack from commenters on Twitter.
Meanwhile, the US Customers and Border Patrol is looking for quotes on a sweeping new border protection system that includes more facial-recognition tech.
Amazon Web Services has expanded the capabilities of its controversial facial-recognition technology called Rekognition.
It now better detects more age ranges and it can also detect fear, the company announced in a blog post on Monday.
The company explained (emphasis ours):
"Today, we are launching accuracy and functionality improvements to our face analysis features. Face analysis generates metadata about detected faces in the form of gender, age range, emotions, attributes such as 'Smile', face pose, face image quality and face landmarks. With this release, we have further improved the accuracy of gender identification. In addition, we have improved accuracy for emotion detection (for all 7 emotions: 'Happy', 'Sad', 'Angry', 'Surprised', 'Disgusted', 'Calm' and 'Confused') and added a new emotion: 'Fear'.Lastly, we have improved age range estimation accuracy; you also get narrower age ranges across most age groups."
Earlier this month AWS also announced that Rekognition can now detect violent content such as blood, wounds, weapons, self-injury, corpses, as well as sexually explicit content.
But it was the news of more age ranges and fear detection that was met with comments on Twitter.
Just last month several protesters interrupted Amazon AWS CTO Werner Vogels during a keynote speech at an AWS conference in New York.
They were protesting AWS's work with the U.S. Immigration and Customs Enforcement (ICE) and the family separation policy at the Southern Border. Amazon hasn't acknowledged whether ICE uses its Rekognition technology, but the company did meet with ICE officials to pitch its facial-recognition tech, among other AWS services, as revealed by emails between Amazon and various government officials obtained by the American Civil Liberties Union Foundations.
Amazon's Rekognition has come under fire from a wide range of groups who want the company to stop selling it to law enforcement agencies. In April, AI experts penned an open letter to Amazon about it. Civil rights group have protested it. 100 Amazon employees sent a letter to management last year asking the company to stop selling Rekognition to law enforcement. Another 500 signed a letter this year asking Amazon to stop working with ICE altogether.
"AWS comes under fire for Rekognition sales to the federal government, who in turn is building concentration camps for children, and AWS's response is to improve 'age range estimation' and 'fear detection' in the service? Are you f– KIDDING ME?!" tweeted Corey Quinn from the Duckbill Group, a consultant that helps companies manage their AWS bill. Quinn also hosts theScreaming in the Cloud podcast.
Another developer tweeted, "In 25 years we're going to be talking about how AWS handled this situation in the same way we talk about how IBM enabled the holocaust. Every engineer and ML researcher who worked on this should be ashamed of themselves."
The CBP is looking to buy more facial-recognition tech
Meanwhile, the U.S. Customs and Border Protection (CBP), a sister agency to ICE, has put out a new request for quotes on a sweeping new border-security system that includes expanded use of facial-recognition technology.
"Integration of facial recognition technologies is intended throughout all passenger applications," the RFQ documents say.
The CBP already uses facial recognition at various airports, such as in Mexico City, where it matches passenger's faces with photos taken from their passports or other government documents, it says.
And the CBP uses other biometric information, such as taking fingerprints of people at the border if it suspects that they are entering the country illegally, it says.
"CBP's future vision for biometric exit is to build the technology nationwide using cloud computing," the agency wrote in a 2017 article about the use of facial recognition and finger-print tech.
This new contract for new border security technologies is expected to begin in early 2020 and could be worth $950 million over its lifespan, according to the RFQ documents. IoT + Data Analytics = Store Operations Intelligence
How many times have you visited a grocery store the day before a snowstorm or other major weather event only to find the bread and milk aisles wiped clean? What might be a disappointment for you is also a missed opportunity for grocery stores, an industry with an already razor-thin 2% margin.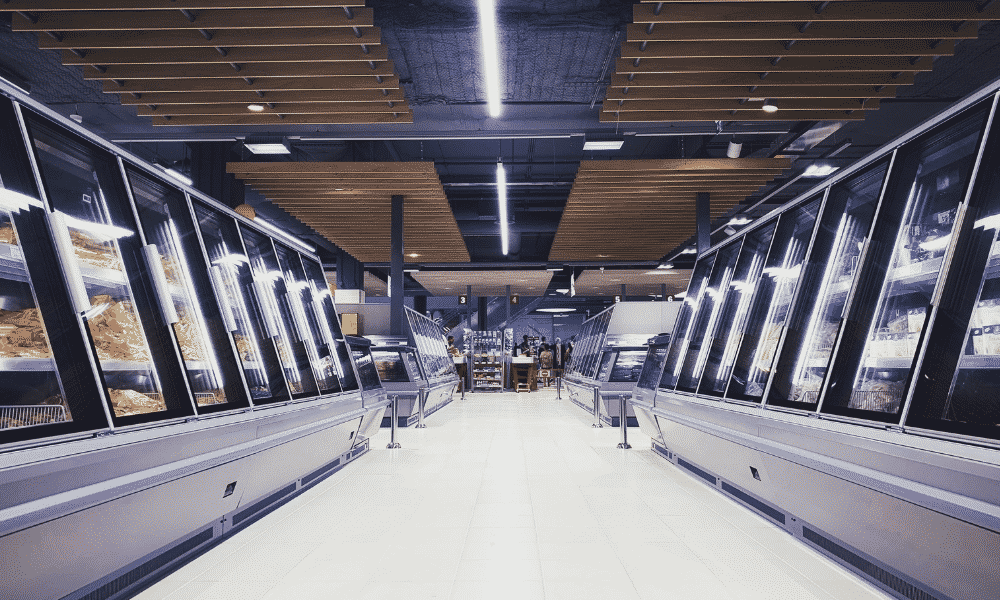 How many times have you visited a grocery store the day before a snowstorm or other major weather event only to find the bread and milk aisles wiped clean? What might be a disappointment for you is also a missed opportunity for grocery stores, an industry with an already razor-thin 2% margin.
Hungry for efficiencies
Inventory management, especially for perishables, is a delicate dance. Too little of it and grocers have lost a revenue opportunity every time a customer leaves empty-handed. Too much of it and grocers lose revenue again, this time from spoilage or having to slash prices to clear shelves. Spoilage is a significant problem — grocery retailers lose an astounding $70 million annually because of food simply going bad. 
Market economics further muddies the picture. A whopping 82% of grocery companies are increasing their stock of fresh foods in response to customer demand so there's simply more perishables to manage — and therefore more at stake.
To ensure not too much capital is tied up in unsold goods, grocery stores forecast demand and supply based on a variety of conditions, including weather, time of year, and even weekly foot traffic. But as Cognizant as observed, a whole host of additional factors affecting inventory management can drain grocery store revenues.
[Download]: Real Estate Manager Goes Digital
Smart systems
One of Cognizant's clients, a major supermarket chain, found that working with older equipment also challenged inventory management. 
Internet of Things (IoT)-embedded sensors track ambient temperature, temperature of the food, humidity and even electric current flowing into refrigerators to keep a pulse on perishables. But this leads to grocery stores drowning in data. The sensors cry wolf too often forcing the retailer to waste expensive technician time on every perceived crisis. Such waste happens because too often, sensors do not accurately reflect the whole story. 
Cognizant has shown that data alone is not enough, strategic reading of the data tea leaves also matters in increasing efficiencies. Using the IoT sensors, Cognizant helped the grocery retailer monitor inventory in real time — the pressure on sensitized shelves changes when inventory counts drop — and restock accordingly. Even better, Cognizant's solution analyzed the data feed in real time, at the edge. Algorithms accounted for many variables including work load, cost of energy at different times of the day, whether the door was open or closed, to recommend intelligent solutions. 
Using edge data analytics and IoT sensors, grocery stores can automate many fixes, proactive reorder inventory and even automatically churn out work orders for technicians only as and when needed.
When inventory management is a delicate and challenging operation, grocery retailers need to be strategic about how they invest precious resources. IoT + edge analytics is a game-changer. It gives retailers the intelligence they need to deploy resources effectively and proactively so they can better cater to demand and cut waste. 
IoT-driven asset management and data analytics will be key to success in the grocery industry. Climate change has increased the clamor for sustainability and less food waste. The timing for smart solutions could not be better.
Read more about Cognizant's IoT refrigeration solution here.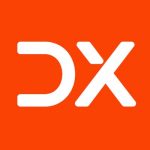 DX Journal covers the impact of digital transformation (DX) initiatives worldwide across multiple industries.
IoT + Big Data = Facilities Management Intelligence
In the equation IoT + X = Operations Intelligence, what role does big data play in facilities management?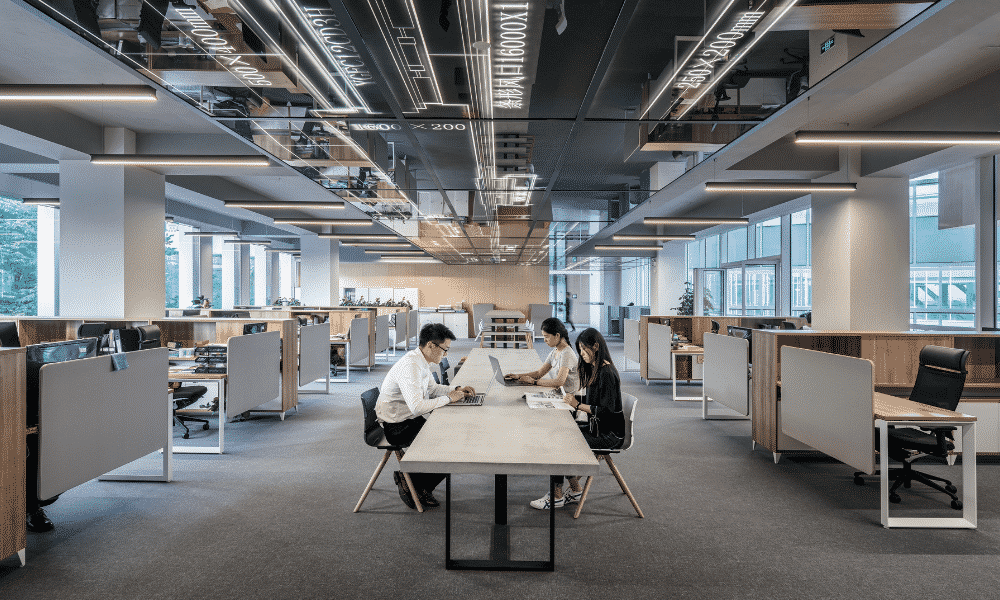 The way we work today has changed. The workforce is becoming mobile and companies rent temporary space depending on needs.
At the same time, facilities management professionals have a number of mandates, says Nancy Berce, chief information officer at Johnson Controls. They need to control costs while still delivering personalized experiences. They need to regulate access so only authorized personnel can enter key areas of buildings. They need to conform to wider regulations imposed by the pressing concerns of climate change.
[Download]: Real Estate Manager Goes Digital
The Internet of Things (IoT) helps deliver such efficiencies by helping facilities management professionals harvest and analyze big data — smarter and at scale.
The parallel evolution of big data and IoT
Facilities management professionals have monitored heating and cooling systems and fire and security systems for decades. But IoT has delivered a fundamental shift in how that monitoring occurs. IoT-embedded devices can relay health of the equipment in real time and the big data from such equipment help professionals manage facilities on a much more granular level.
No more blindly replacing all the light bulbs every six months. A digital-enabled platform can alert professionals to systems that are in danger of failing so the appropriate actions kick into action only as and when needed — with minimum cost to the facility and minimum disruption to the worker. "We now have a level of intelligence and insight from smart algorithms where we can be proactive about preventative maintenance and predict efficiency opportunities a lot sooner," Berce says. 
How to leverage big data and IoT
Johnson Controls' Bee'ah green building project, illustrates just how smart IoT-driven buildings can drive efficiencies at scale to deliver a nearly fully automated workplace of the future, with temperature and lighting controls just a few of the parameters that adjust depending on workforce distribution. 
IoT increases the number of data sets that facilities can play with and allows them to pinpoint trouble before it brings down the entire system. How does one leverage the benefits of big data and IoT to deliver intelligence?
Case Study: Advancing Smart Manufacturing Operations Value with Industry 4.0 Platform
First, connecting all the big data points together is key to see the larger picture, Berce says. Companies might already have the information they need for smarter operations, but they might be in silos. IoT data related to security, for example, can be connected to an active employee directory, to automate entry to more sensitive areas of buildings (think operating rooms in hospitals). Companies can even marry IoT systems with external weather data to manage their cooling systems.
Second, understand the insights you are looking for and use IoT accordingly, Berce says.
Third, retrofit legacy systems with IoT devices as needed. 
Finally, make the data analysis easy to visualize, advises Berce. A digital platform where professionals can easily detect anomalies makes it better to find the needle in the haystack and act on the intelligence that big data and IoT are delivering. 
IoT and big data allow professionals to do all things at once — to both zoom in and zoom out as needed. Such flexibility allows facilities management to meet the growing demands for efficiency while customizing personalized experiences for each and every worker.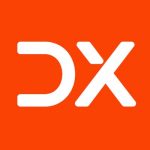 DX Journal covers the impact of digital transformation (DX) initiatives worldwide across multiple industries.
IoT + Smart Edge Computing = Operations Intelligence
In the equation IoT + X = Operations Intelligence, what role does smart edge computing play?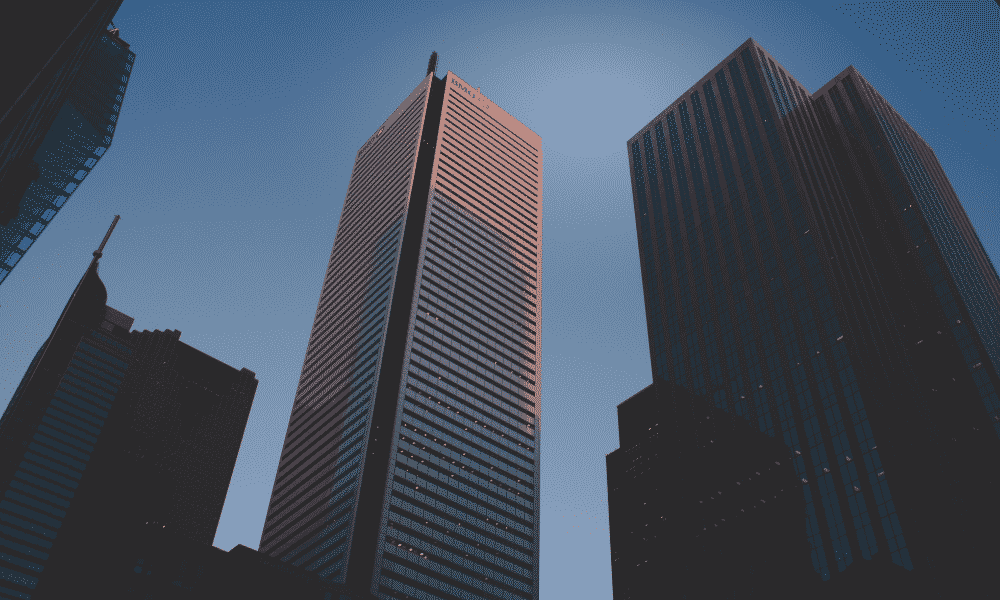 You don't always need a sledgehammer to crack a nut.
The general premise driving the use of the Internet of Things (IoT) and data analytics to deliver intelligence is that the end actions usually have to be executed through some kind of blanket (often human) intervention. The shaky fallacy at the core of this idea is that it takes a sledgehammer to a nut in that even small adjustments to operating conditions requires a large investment of resources. Smart edge computing addresses this challenge and applies a solution that is more proportional to the size of the problem.
[Download]: Real Estate Manager Goes Digital
Whether it's a thermostat or a light switch or a card reader, most edge devices that control today's commercial facilities are passive and wired devices, says Datta Godbole, the chief technology officer for Honeywell Building Technologies. Smart edge computing introduces a more efficient way of corralling the power of IoT to deliver operations intelligence. Smart edge devices can act on intelligence on the frontlines and save the heavy-duty computing for the cloud.
Smart edge computing helps companies, including facility management organizations, distribute computing needs more efficiently: you execute the small changes at the edge and save the heavy lifting for the cloud. "Time critical decisions are executed quickly without going to the cloud, while cloud computing is great for analyzing long-term trends through AI algorithms," Godbole says.
Decisions at the edge
It is this "quickly" factor, the latency that is saved, that makes smart edge computing so valuable as part of the equation IoT + smart edge computing = operations intelligence.
Imagine a commercial building packed with fire and smoke detectors. Facilities management needs to maintain and periodically inspect these devices, which involves days of intensive work. What if instead the smoke detector could signal when it's ready for maintenance – much like your car does? "In the future, all equipment in the building will be smart and can diagnose themselves and ask for help," Godbole says.
The IoT part of the equation comes from the many sensors measuring a variety of parameters including temperature, humidity, light, foot traffic, occupancy and more. The introduction of IoT expands the working data set so management can more finely calibrate the final experience. "If we have IoT sensors that blanket a whole building, that conduct micro-measurements of every part of the building, we get a much truer picture of what's happening in the building and you can control air conditioning or heating accordingly," Godbole says.
Case Study: Advancing Smart Manufacturing Operations Value with Industry 4.0 Platform
In a sense, IoT allows for both personalized comfort and efficiencies at scale. When an employee swipes her card and enters her workspace, what if IoT-embedded edge devices automatically gave her what she was looking for: a slightly warmer conference room, lighting that adjusted depending on where she was working and her favorite snacks lined up in the kitchen?
Foot traffic sensors and occupancy patterns in the long term can dictate heating and cooling requirements so management can optimize these over time.
The use of IoT in conjunction with smart edge computing will lead to a more efficient allocation of computing resources and better and faster decision-making. No longer do you need a sledgehammer for every problem, a fine scalpel will work even better.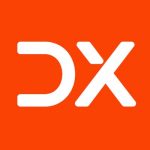 DX Journal covers the impact of digital transformation (DX) initiatives worldwide across multiple industries.