Amazon adds fear detection and age ranges to its facial-recognition tech as the Border Patrol looks to award a $950 million contract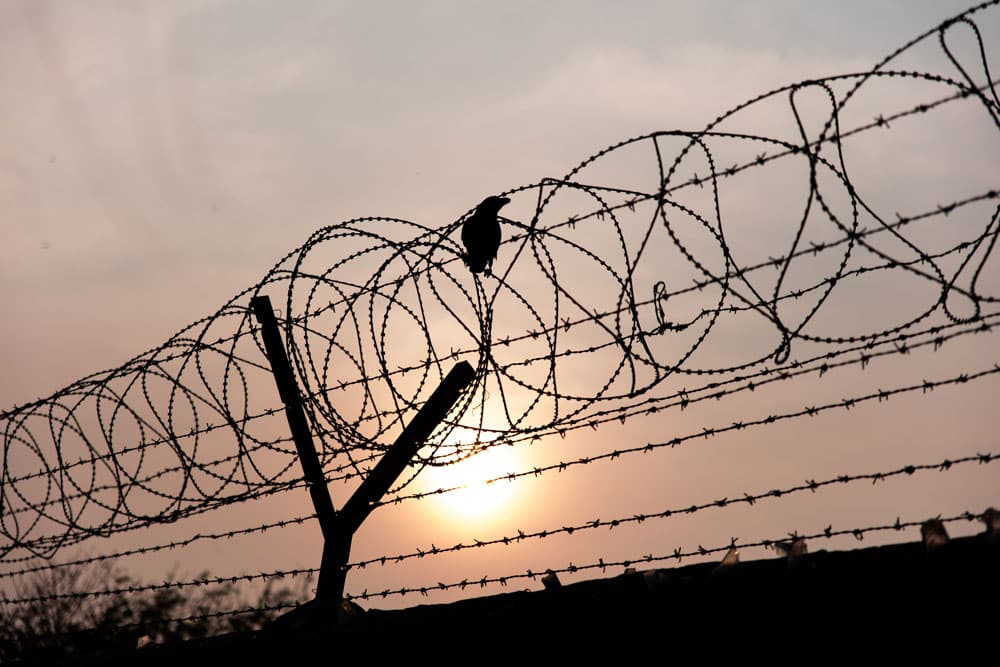 Amazon Web Services has added several new features to its facial-recognition technology, Rekognition.
This includes expanded age-recognition capabilities and the new ability to recognize fear.
Rekognition is a controversial technology and has been the subject of much criticism and protests — from both inside and outside Amazon.
These new features drew some flack from commenters on Twitter.
Meanwhile, the US Customers and Border Patrol is looking for quotes on a sweeping new border protection system that includes more facial-recognition tech.
Amazon Web Services has expanded the capabilities of its controversial facial-recognition technology called Rekognition.
It now better detects more age ranges and it can also detect fear, the company announced in a blog post on Monday.
The company explained (emphasis ours):
"Today, we are launching accuracy and functionality improvements to our face analysis features. Face analysis generates metadata about detected faces in the form of gender, age range, emotions, attributes such as 'Smile', face pose, face image quality and face landmarks. With this release, we have further improved the accuracy of gender identification. In addition, we have improved accuracy for emotion detection (for all 7 emotions: 'Happy', 'Sad', 'Angry', 'Surprised', 'Disgusted', 'Calm' and 'Confused') and added a new emotion: 'Fear'.Lastly, we have improved age range estimation accuracy; you also get narrower age ranges across most age groups."
Earlier this month AWS also announced that Rekognition can now detect violent content such as blood, wounds, weapons, self-injury, corpses, as well as sexually explicit content.
But it was the news of more age ranges and fear detection that was met with comments on Twitter.
Just last month several protesters interrupted Amazon AWS CTO Werner Vogels during a keynote speech at an AWS conference in New York.
They were protesting AWS's work with the U.S. Immigration and Customs Enforcement (ICE) and the family separation policy at the Southern Border. Amazon hasn't acknowledged whether ICE uses its Rekognition technology, but the company did meet with ICE officials to pitch its facial-recognition tech, among other AWS services, as revealed by emails between Amazon and various government officials obtained by the American Civil Liberties Union Foundations.
Amazon's Rekognition has come under fire from a wide range of groups who want the company to stop selling it to law enforcement agencies. In April, AI experts penned an open letter to Amazon about it. Civil rights group have protested it. 100 Amazon employees sent a letter to management last year asking the company to stop selling Rekognition to law enforcement. Another 500 signed a letter this year asking Amazon to stop working with ICE altogether.
"AWS comes under fire for Rekognition sales to the federal government, who in turn is building concentration camps for children, and AWS's response is to improve 'age range estimation' and 'fear detection' in the service? Are you f– KIDDING ME?!" tweeted Corey Quinn from the Duckbill Group, a consultant that helps companies manage their AWS bill. Quinn also hosts theScreaming in the Cloud podcast.
Another developer tweeted, "In 25 years we're going to be talking about how AWS handled this situation in the same way we talk about how IBM enabled the holocaust. Every engineer and ML researcher who worked on this should be ashamed of themselves."
The CBP is looking to buy more facial-recognition tech
Meanwhile, the U.S. Customs and Border Protection (CBP), a sister agency to ICE, has put out a new request for quotes on a sweeping new border-security system that includes expanded use of facial-recognition technology.
"Integration of facial recognition technologies is intended throughout all passenger applications," the RFQ documents say.
The CBP already uses facial recognition at various airports, such as in Mexico City, where it matches passenger's faces with photos taken from their passports or other government documents, it says.
And the CBP uses other biometric information, such as taking fingerprints of people at the border if it suspects that they are entering the country illegally, it says.
"CBP's future vision for biometric exit is to build the technology nationwide using cloud computing," the agency wrote in a 2017 article about the use of facial recognition and finger-print tech.
This new contract for new border security technologies is expected to begin in early 2020 and could be worth $950 million over its lifespan, according to the RFQ documents. IoT + Data = Retail Intelligence
In the equation IoT + X = Intelligence, what role can consumer and supply chain data play as the X factor?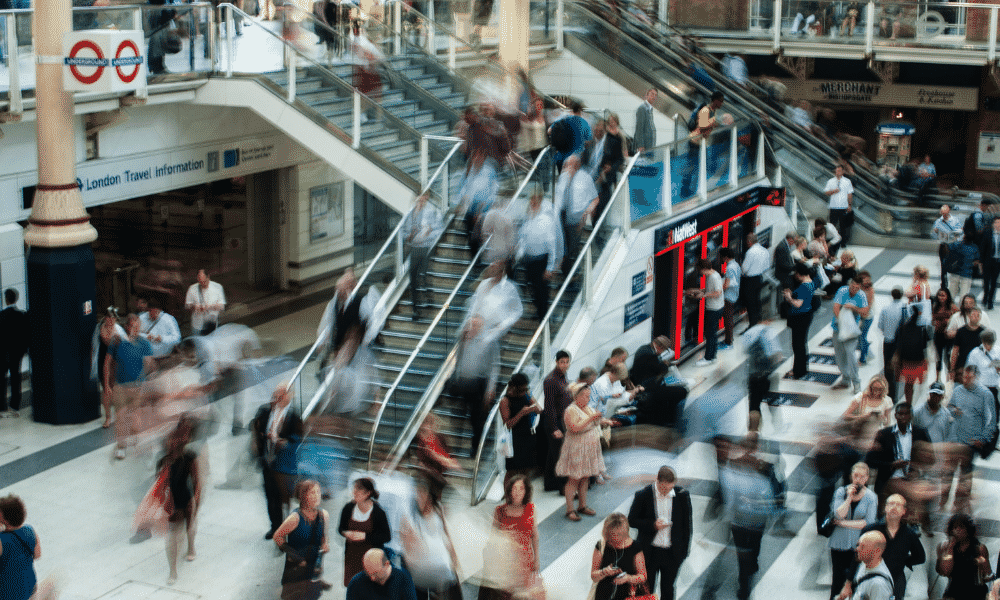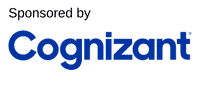 Valued at USD $10 billion in 2017, the retail segment of the Internet of Things (IoT) market is expected to grow at a phenomenal 19% compounded annual rate and hit $35 billion in 2024. New ways of collecting data at the source are enabling this growth. IoT-embedded sensors on shelves and in refrigerators; store beacons that can sense and measure foot traffic; RFID tags on clothes and smartphones with Bluetooth technology are all collaborators in this dance to log and analyze data. Artificial intelligence can then analyze the sheer volumes of numbers generated and give retailers intelligence to increase efficiencies and sales.
The promise of IoT is that it can enable retailers to improve backend supply chain operations and the customer service experience. The following examples illustrate use cases of both.
Frictionless shopping
Amazon Go is a test case for effective use of RFID tags and store beacons to bypass the checkout process altogether. Every item on the shelves has an RFID tag and when the customer walks out of the store, the products he or she leaves with are scanned and billed to the corresponding Amazon account. The IoT at play here delivers more than a seamless customer experience: it also gives the retailer live status updates about inventory, intelligence that can be relayed up and down the supply chain.
An eye on perishables
IoT-embedded sensors in refrigerators can predict when the machine might be about to malfunction based on current temperature and humidity profiles. A similar IoT-driven system used in warehouses alerts vendors about potential spoilage and can prevent waste. While the edge use case of IoT in driving alerts in real-time is an important one, retailers can also extract long-term intelligence about inventory, store traffic and more simply by reading the data and looking for the corresponding patterns.
Interactive shopping experience
At a time when the drumbeats about the demise of brick-and-mortar stores are growing louder, IoT is injecting some much needed theatre into the customer service experience. Digital mirrors in fitting rooms read RFID tags on the garments customers bring in, pull up those items on the mirror and suggest complementary accessories. Customers can also push a button to request the outfits in a different size or colour. 
If a customer has signed on for notifications from a store, in-store beacons through the customer's Bluetooth can deliver custom product recommendations through push notifications. Such live interactions increase the value of in-person shopping while also delivering intelligence about shopper behaviour.
While IoT dramatically improves backend efficiencies, the customer-retailer interaction can be much more complicated because of data privacy laws. Customers need to willingly opt in to receive notifications and trade data for the value that retailers deliver. 
IoT is already delivering valuable intelligence to retailers. A major grocery store, for example, saved millions by outfitting in-store refrigeration systems with IoT sensors. As the cost-value ratio of IoT devices decreases, expect retailers to leverage the power of IoT even more to deliver crucial intelligence about customer shopping behaviour and increase transparency in the supply chain.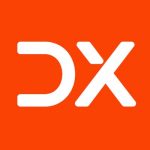 DX Journal covers the impact of digital transformation (DX) initiatives worldwide across multiple industries.
What challenges face IT leaders in 2020?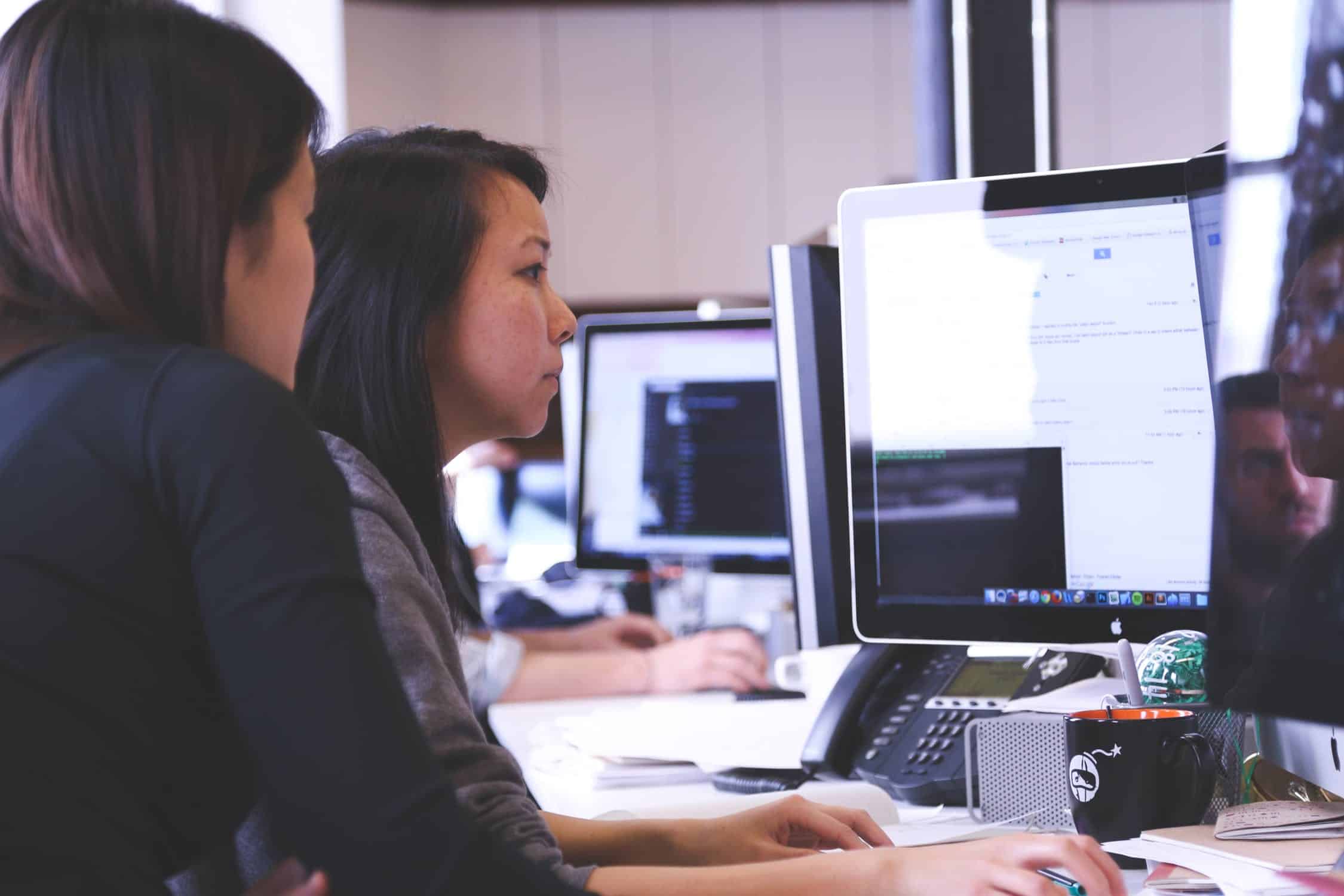 With 2020 underway, digital transformation is still very much a focus for business leaders — but what about the processes being used to hit those targets? According to Stephanie Overby at The Enterprise Project, DX preparation is ongoing, but full culture change is on the horizon for 2020. 
Digital is certainly still a priority with respect to funding, but a recent Gartner report shows that two-thirds of companies not only fail to deliver on their promises but also reveal "enterprise weaknesses, causing organizations to see a gap between expectations and results."
So what's holding companies back? For CIO.com, journalist Paul Heltzel outlined the top nine challenges that IT leaders will face in 2020:
The gig economy
It's hardly a secret that both the gig economy and telecommuting are exploding. With that comes the issue of data and IP security. While the advantages of distributed teams include flexibility and quick-pivoting, the aforementioned Gartner report warns that "A growing remote workforce, in both a work-from-home and co-workspace model will unintentionally expose the organization to vulnerabilities in data privacy and the security of confidential information." Another gig economy concern? Finding the right talent.
Data privacy
The specific requirements of the GDPR and the California Consumer Privacy Act (CCPA) need to be addressed by various segments within organizations, at the risk of stiff penalties. Innovative vendors will continue working on unique solutions and features to meet these needs. 
The ROI of new technology
Advanced technologies like AI and automation need to "weigh the benefits of innovation with provable benefits to the business rather than simply adopting trending technology," explains Mahi Inampudi, CTO and CPO at Envoy Global. "It's about finding the right business case."
Security
According to Jake Olcott, vice president of security ratings for BitSight, "Zero-day vulnerabilities receive the most attention from the media, but in 2020, hackers won't bother with these highly publicized attacks." Instead, simple strategies will be at work, such as gaining access to a network through a vendor. 
Another concern is the rise on ransomware, with some experts suggesting organizations will need to create a new role entirely, dedicated to combating this new cybersecurity threat.    
Risk management (and expectations)
"Businesses and customers now expect software and solutions to have rapid releases that adapt over time, similar to consumer technology," explains Matt Mead, CTO of SPR. "CIOs need to manage all IT projects in a way that mitigates risk. Start by making sure projects are using a modern agile approach and place all high-risk activities early in a project's life cycle."
Skills gap
According to John Ferron, CEO at Resolve Systems, the skills gap in IT will cause organizations to look to automation for solutions. "As we look to 2020, IT teams should expect to see increasing focus on intelligent automation and AIOps to help them truly do more with less by automating repetitive tasks and processes and enabling each IT pro to manage increasingly more infrastructure on a per-person basis." 
Upskilling
Technologies evolve quickly, and as a result, developing new skills can be a challenge. A culture of learning and development can help improve retention.  
"Cloud whiplash"
"As more and more organizations begin to adopt the hybrid cloud, we'll eventually see a trend of cloud repatriation," Adrian Moir, lead technology evangelist at Quest Software says, "which is what happens when companies don't take the time to invest properly in migrating to the cloud. The best solution? Companies should analyze the data and workloads before moving to the cloud, to determine costs and potential service impacts involved, explains Moir. 
Culture change
More important than a reliance on technology, with respect to digital transformation? A change of mindset within the organization. "In the coming year, business leaders will need to understand that the digital transformation doesn't end but instead becomes part of how business leaders solve challenges," says Geoff Webb, vice president of strategy at software company PROS.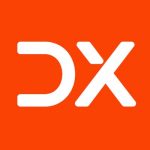 DX Journal covers the impact of digital transformation (DX) initiatives worldwide across multiple industries.
The 2020 outlook for artificial intelligence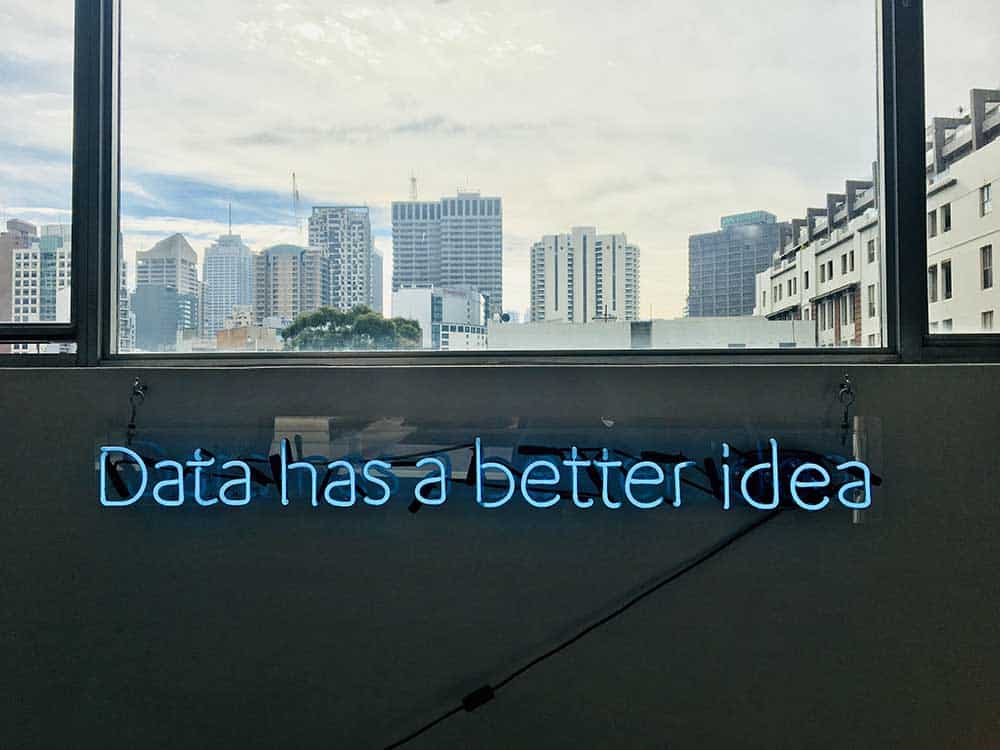 While 9 out of 10 respondents to the 2019 MIT Sloan Management Review and Boston Consulting Group (BCG) Artificial Intelligence Global Executive Study and Research Report agree that AI represents a business opportunity for their company, fewer than 2 out of 5 report business gains from AI in the past three years.
According to the report, "early AI winners are focused on organization-wide alignment, investment, and integration."
Though 85% of global executives believe AI will transform their organizations, only 20% of companies globally have implemented AI at scale. To deploy AI effectively, companies must change their tech-only mindsets. #Winningthe20s https://t.co/IO28bl1XRm pic.twitter.com/RrPNJbFOPx

— Boston Consulting Group (@BCG) December 21, 2019
Forrester's AI predictions for 2020 focus on this being the year when "companies become laser-focused on AI value, leap out of experimentation mode, and ground themselves in reality to accelerate adoption," explains VP, Research Director Srividya Sridharan.
Our analysts look into the #AI crystal ball today at #FORRDataInsights. Read all our 2020 AI Predictions from Analyst @Srividya. https://t.co/0jSympOCve pic.twitter.com/ku0vonuntS

— Forrester (@forrester) November 6, 2019
As we look to the year ahead, "CIOs will need to better assess the value of their AI bets and prove that ROI to the business," explains TetraVX Director of Product Management Kara Longo Korte, to business and tech reporter Stephanie Overby in The Enterprisers Project.
And while this promises to be an active year for AI investment, Overby outlines the 10 biggest AI trends to watch for 2020:
Measuring AI impact
As mentioned above, fewer than two in five companies report business gains from AI in the last three years. But as AI investment increases, this needs to change — and it can be done by altering how we measure results. "Think reporting against things like ease of use, improved processes, and customer satisfaction," writes Overby.
Think Operationalization
"This year will be a tipping point for the infrastructure needed to support effective deployments, providing integrated learning environments and data ecosystems that support adaptive decision making by AI," says Jean-François Gagné, CEO and co-founder of software provider Element AI.
Data pipelines
"Next year, the luster of AI and ML will wear off as companies realize it's not magic, but math," explains Pat Ryan, executive VP of enterprise architecture at SPR. With high-quality data as a foundation for AI/ML, 2020 will see a "heightened sense of appreciation and need" for everything-data — governance, analysts, engineers, and ML engineers — with a goal of creating a pipeline for continuous data that'll drive more successful AI projects.
AI innovators in high demand
At 74% annual growth, AI Specialist is #1 on LinkedIn's top 15 emerging jobs for the US in 2020. "[AI and ML] have both become synonymous with innovation, and our data shows that's more than just buzz," says the report.
Data modeling moves to the edge
As Overby explains, "expect a shift from cloud-only to cloud-edge hybrid strategies to enable machine learning (ML) in the next year." Forrester is predicting that edge cloud service market will grow by at least 50 percent in 2020. "By implementing edge-first solutions, organizations can synthesize data locally, identify machine learning inferences on core raw data sets, and deliver enhanced predictive capabilities," says Senthil Kumar, VP, Software Engineering for FogHorn.
The B2B benefits of AI
"Machine and deep learning are making it possible for users of complex B2B services to define and match complex requirements to ideal trading partners through an intuitive, needs-identification process and a vast understanding of potential trading partner strengths and capabilities," says Keith Hausmann, chief revenue officer at Globality.
Human and machine work together
AI can work as a complement to contact service centre agents and teams, providing better/more timely informed responses. The challenge? "It's important that organizations keep their customer service experiences human," minimizing a potentially 'too automated' look. (The question can then be asked: When will standalone conversational AI emerge?)
Hyperautomation
One of Gartner's top 10 strategic technology trends for 2020? Hyperautomation — i.e. "The application of advanced technologies like AI and ML to automate processes and augment humans across a range of tools and at a higher level of sophistication." The goal? "More AI-driven decision-making," explains Gartner.
Heterogenous architectures will emerge
"Today, AI-enabled applications and networks rely on different processing architectures," writes Overby. But according to ABI Research's 54 Technology Trends to Watch, that'll change in 2020. "AI and ML frameworks will be multimodal by their nature and may require heterogeneous computing resources for their operations."
Mistakes happen
AI is, of course, not perfect. As a final prediction, it isn't hard to imagine that high-profile mistakes can be anticipated in 2020, but overall trust in AI will not erode. From deep fakes to the misuse of facial recognition, AI has the potential to perpetuate discrimination and cause harm, offence, and general uneasiness. Ultimately? It comes down to the importance of responsible use.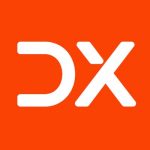 DX Journal covers the impact of digital transformation (DX) initiatives worldwide across multiple industries.