Bringing digital transformation to the apparel industry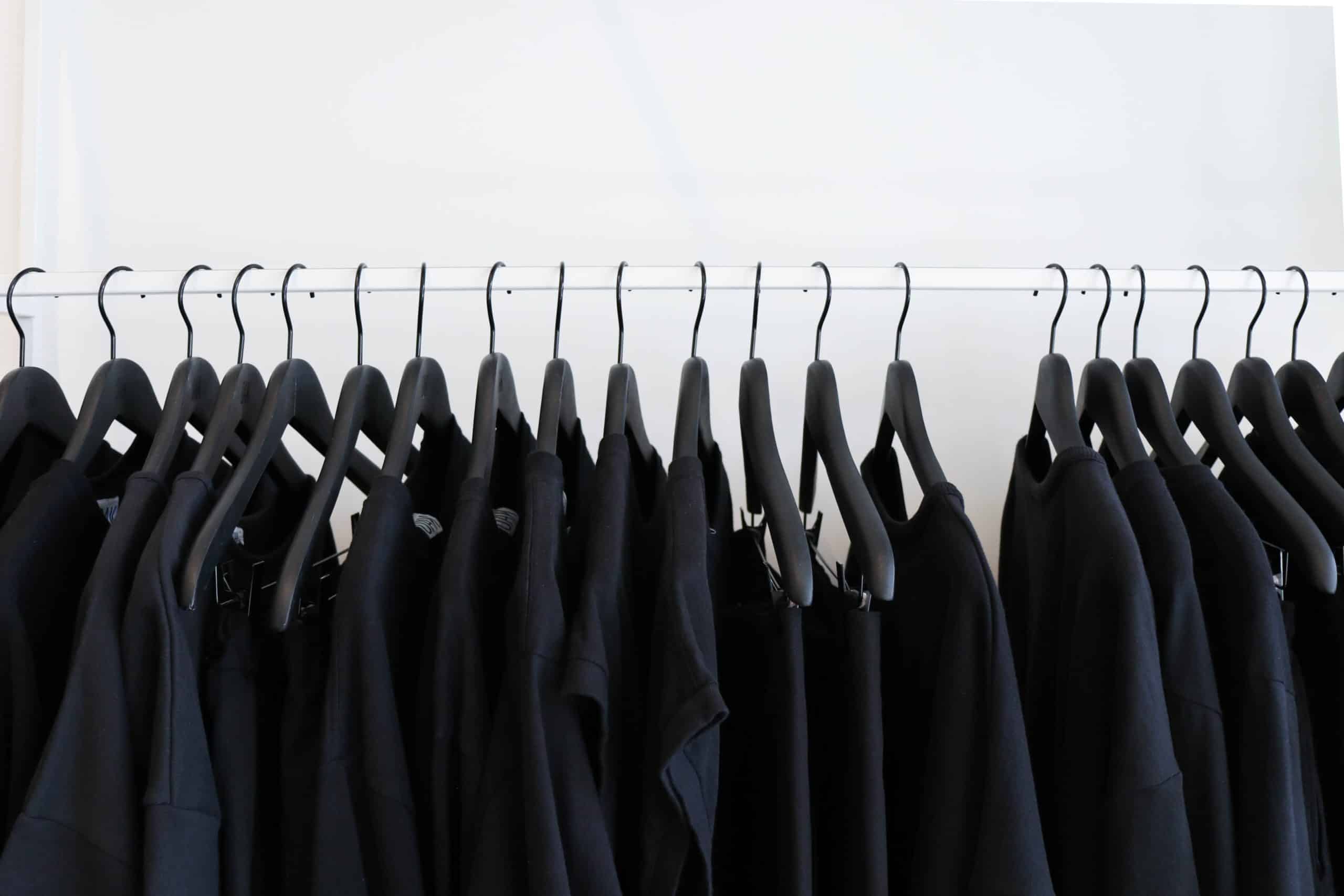 The apparel industry seems like a natural fit with 3D technology, so why is its adoption so slow?
According to industry insiders that have embraced the technology, it's a worthwhile investment, but the biggest factors to blame are:
Experience with the benefits and gains that can be had by implementing 3D applications

The lack of a skilled workforce 
The advantages to using 3D in product development are apparent, explains Eryn Gregory, owner of Ergodesign and specialist in the field of 3D applications, and the practice has been growing in the last 3-5 years:
"The need to deliver fresh product faster and with less impact on the environment has mandated that apparel brands take a serious look at how to satisfy this demand," she says. "3D processes allow fashion brands in particular to make better decisions, faster and with more confidence along the entire development cycle."
[Related reading: How Technology is Changing The Future of Fashion]
One obvious 3D application for the apparel industry is that brands can 'test-market' styles on their websites, Gregory explains, without significant investment in materials. 
"These consumer insights have the ability to impact which garments are adopted in a range and can direct the supply chain to create only what's ordered while eliminating waste in the process."
Like many other industries undergoing digital transformation, the need to reskill apparel industry employees is key for the successful adoption of 3D technology — especially since, at its core, the industry has been using much of the same processes for decades:
"The apparel sector has lagged behind its industrial and architectural design peers with the adoption of 3D in large part because of the limitations of life-like, digitally rendered 'soft' materials, along with the reluctance of an existing supply chain that has relied on deeply embedded legacy systems and processes." 
Echoing the sentiment is Idy Lee, Senior Vice President at Li & Fung Sourcing, which provides 3D printing services to apparel manufacturers. Businesses that understand 3D's inherent value in the sector — for initial decision making, product creation, prototyping and line-planning — are increasingly adopting it. But better understanding and reskilling among front-line workers is key to driving transformation: 
"With the evolution of the technology, it is important for the workforce to understand the fundamentals in building the foundations of 3D and knowledge of construction in apparel," says Lee. 
Popular athletic brand Under Armour is one company that has successfully embraced 3D technology, using it to cut time and cost with respect to product design and development, and to minimize physical sampling.
And according to UA's Vice President, Apparel and Accessories Development and Supply Chain Operations Jami Dunbar, it's a game-changer. "The beautiful thing about it is that there's a great deal of collaboration across brands. Everyone protects their IP, but we all know working together is the way forward, and the way we're all going to be able to visualize and make great product."
[Related reading: How Tech Is Rewriting the Rules of Couture]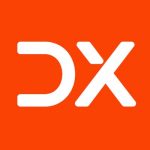 DX Journal covers the impact of digital transformation (DX) initiatives worldwide across multiple industries.
Chatbots are revolutionizing retail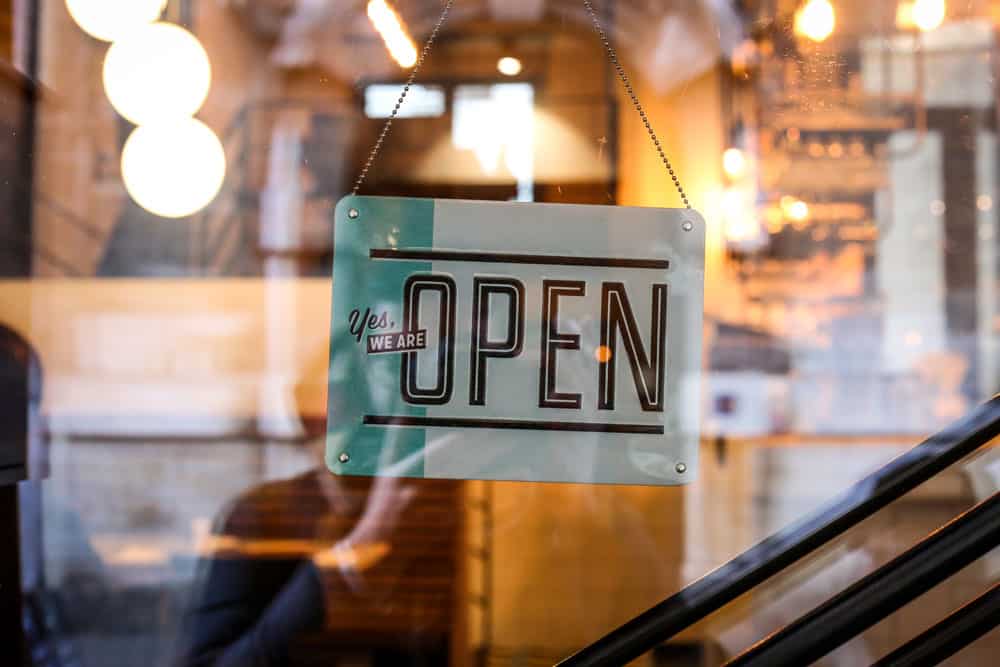 This story originally appeared on Digital Journal.
The rise in chatbot use is just one example of the AI revolution online retailers are facing. A key consideration that retailers face is using the technology to create individualized experiences to retain customers and drive sales.
A recent study by Juniper Networks indicates that retail sales from chatbots will nearly double annually, reaching $112 billion by 2023, which is a lucrative outcome of the automation of customer sales and support processes. Chatbots are just one example of how technology is being used to create intelligent content and perhaps what is becoming the future of e-commerce.
Online retailers are also investing big in artificial intelligence-driven systems, such as smart CMS, that allow them to deliver individualized experiences, an increasingly crucial part of customer retention and driving sales.
Rasmus Skjoldan, chief marketing officer of Magnolia CMS, discusses with Digital Journal how new AI/ML features in modern technology are changing the way retailers create an online customer experience.
Digital Journal: How is artificial intelligence impacting on retail?
Rasmus Skjoldan: Retail is a seasonal industry, and because of that, there can be large peaks and valleys in customer questions and associated ticket volume throughout the year. This is a perfect use case for where digital transformation can have a massive impact, because digital communication channels and automation in the form of chatbots and AI can help alleviate the pain associated with seasonal upticks in volume.
It can be hard to scale live, phone-based support systems for such variations in traffic, and because of this, customers often have to wait on hold to get help — a terrible experience. Messaging, on the other hand, allows conversations to continue without the customer having to wait around for a live agent, and bot-based automation can take on a lot of the heavy lifting for customers with routine requests like checking on a shipping status.
DJ: How important are chatbots becoming for retail, and what advantages are retailers seeking to leverage from chatbots?
Skjoldan: The biggest retailers are able to automate so much more in this era of digital transformation because they can integrate bots with back-end systems, like an existing CRM or shipping provider. These integrations allow them to remove the agent from a lot of conversations. By assigning common inquiries to chatbots, retailers can remove some of the burden from live agents. In terms of staffing around the holidays, bots can handle a lot of the increased volume, so that retailers don't have to hire as many seasonal agents.
DJ: Generally, how do customers react to chatbots?
Skjoldan: Customers want their issues to be resolved quickly and effortlessly. If a chatbot is able to accomplish that, then most customers are happy. Frustrations arise when chatbots misinterpret the issue at hand. It is important for brands to use chatbots to cater to the customer's desire for convenience, while also offering the option to speak to a real agent when the chatbot becomes an inconvenience.
DJ: What are the main limitations with chatbots?
Skjoldan: Many chatbot vendors today are relying on a purely conversational bot experience, and it can be very difficult and time consuming to train these AI models. To circumnavigate this issue, organizations can use conversational AI technology to classify the ticket, coupled with decision trees that are deterministic and far more effective in resolving use-case specific issues.
DJ: How can technology help to overcome these limitations?
Skjoldan: If retailers keep their automation and bots decision tree-based, then the retailers are controlling the conversation. This is a simpler form of technology that is easier to manage. If AI determines that the customer inquiry can be handled through an existing bot workflow, then your customer moves through a set of predetermined tasks instead of the customer trying to have a conversation with a bot. If the customer's question does not match a predetermined workflow, the back-end software will connect them with an agent.
DJ: What will customer service look like five years from now?
Skjoldan: The customer service industry is already seeing massive improvements in the efficiency of CX through automation, and I believe in the next five years, that progress will only be magnified. Brands will automate more than 90% of their customer service and reserve agents for their most complex issues. To get there, the industry will need more data scientists, engineers and analysts to maintain models and create bots that will ensure a great customer experience. Automation will work towards improving efficiency of service — and more significantly increase revenue for brands as a result.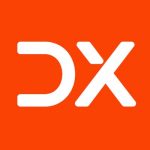 Connecting with 'US:' The necessity and value of the Internet of Things
Done right, the Internet of Things is the Internet of Us, connecting the physical and digital in a human-centered way that improves the world intelligently.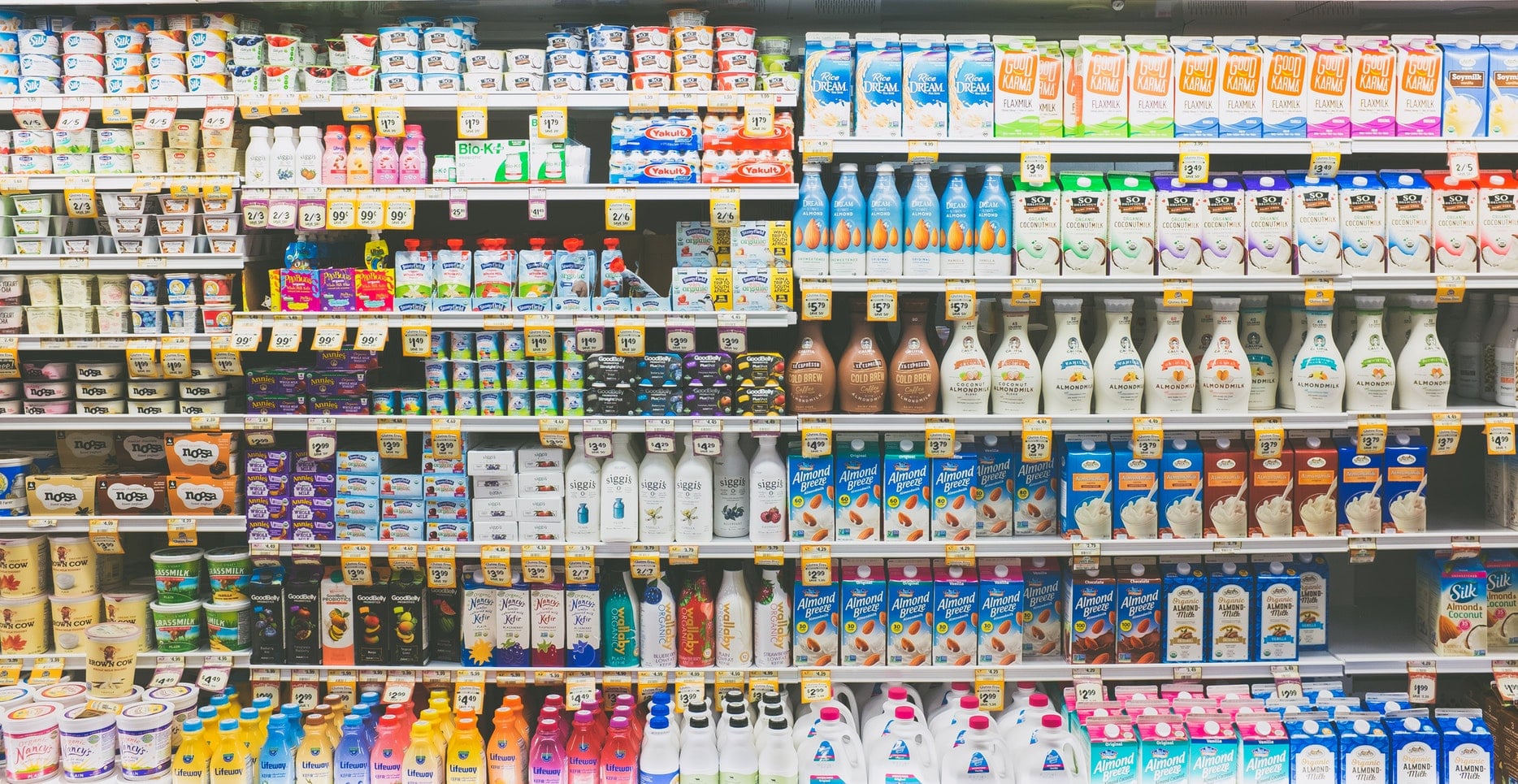 By Frank Antonysamy, Vice President of Cognizant's Global IoT and Engineering Services
U.S. food safety has been a concern since the days of Upton Sinclair's classic novel about the stockyards and meatpacking industries in Chicago. Public reaction to The Jungle compelled Teddy Roosevelt and the U.S. Congress to pass food safety laws and establish the U.S. Food and Drug Administration in 1906.
More than a century later, threats clearly remain to the safety of domestic and global food supplies and the purity of water sources. Recently, we've learned about significant, ongoing, even deadly threats to our food and water. Food recalls have ranged from romaine lettuce to beef in the last 12 months; the tragedy in Flint, Mich., reminds us that poisonous chemicals still make their way into our water, as well. Faulty equipment or poorly executed processes often are to blame.
[Read more: The State of the Union for IoT Intelligence]
Solving Safety Challenges with Internet of Things
It doesn't have to be this way. As the Internet of Things (IoT) begins to permeate our global infrastructure, sensor-equipped devices will soon outnumber the global population. There's no reason to wait until communities face a food- or water-borne threat before fixing malfunctioning equipment or improving safety procedures.
Today we can automatically and rapidly glean information from IoT-enabled devices – about temperatures in IoT-equipped food storage and transportation equipment, for example, or the chemicals sensed by the pumps that filter and move our water, or the monitoring capabilities of the medical devices we increasingly rely on in hospitals and the home. With such intelligence, communities and businesses can address problems before they become a threat.
[Download]: Advancing Smart Manufacturing Operations Value with Industry 4.0
Increasing Food Safety on a Massive Scale
Recently, I had a conversation with Internet of Things maven Stacey Higginbotham on one of her Stacey on IoT podcasts. We discussed Cognizant's work with Internet of Things adoption, and the ways in which these solutions can help businesses and the people they serve.
We talked about how one of the world's largest sellers of fresh and frozen foods uses IoT-enabled refrigerators and freezers to reduce food spoilage across its global supply chain. Such spoilage not only results in financial losses due to food waste, but can also present risks to consumers. Although the business had already implemented alarms on the refrigeration systems in its distribution centers to signal malfunctions, it could take 36 hours for the maintenance operations team to respond – clearly too long when it comes to food safety and waste. There was also no mechanism to proactively monitor the refrigeration units and ensure timely service calls.
Our solution minimizes energy consumption and seeks to ensure consumer safety. It ties together sensors, cloud-based monitoring, algorithms that trigger alerts and warnings, reminders in handheld applications and a direct link of performance data to individual employees to encourage compliance with the company's internal food safety protocols. The system covers hundreds of freezers, thousands of deliveries, 600 million data points and millions of pounds of food.
The results have been impressive. After rolling out the system to 100 of its stores, the business reduced priority response times from 36 hours to four hours, and decreased food loss by 10% in the first year by predicting refrigeration failures. The company aims to expand the system to 5,300 stores, with the potential to reduce operating costs by up to $40 million while ensuring the safe storage of food. (Hear more about this solution in the three-minute podcast recording below.)
[Download]: Designing Manufacturing's Digital Future
From Providing Pumps to Offering Insights
These same principles guided our solution for a global manufacturer of high-technology industrial water pumps used in a range of applications, from providing drinking water for cities and villages, to processing waste water, to clearing and filtering the huge volumes of water moved during deep-sea drilling.
With the movement of all that water through its sensor-equipped and self-monitoring pumps, the manufacturer had access to a flood of information on everything from performance-based data on pressure and volume to the chemical composition of the water. By collecting and analyzing this information, the company could leverage and monetize its insights into not just equipment performance but also the safety of the water it delivers. If a certain chemical spikes in the water supply, for example, alerts are triggered, and municipalities can investigate. If water pressure or volume falls outside set parameters, precautions can be taken, including automatic alerts and even preemptive shutdowns.
Buyers of the pumps want this information. So, while using this data to improve the performance of its products, the business can also share insights with its clients on a subscription basis, opening up new revenue streams. The business is no longer just providing world-class high-tech pumps; it's offering customers critical insights from the pumps it sells, as a value-added service. (Hear more about this solution in the three-minute podcast recording below.)
[Download]: Advancing Smart Manufacturing Operations Value with Industry 4.0
Connecting Things; Connecting to Our Needs
What links these two examples is their prioritization of real human needs as part of the solution. Clean and safe food and water are vital to human health, and companies that help provide themadd value.
For many years, large industrial enterprises have lived in two separate worlds: the world of all their physical assets (factories, equipment, buildings, people) and the world of their digital assets (software, workflows, algorithms, reports). Through sensor technology, network capability, security advances and IoT platforms, these two worlds are now becoming seamlessly integrated like never before.
Today, the shorthand for this ongoing integration is the Internet of Things. In reality, though, it's the Internet of Us. Technology offers us a path to connect our physical world with a digital one, in which we occupy a new space and a new future: a place where the physical and digital come together, enabling businesses to transform their operational and business models, in a scalable way, through intelligence. (Hear more on the Internet of Us in the three-minute podcast recording below.)
Cognizant (Nasdaq: CTSH) is dedicated to helping the world's leading companies build stronger businesses — helping them go from doing digital to being digital.
Digital strategy is behind Walmart's impressive Q4 earnings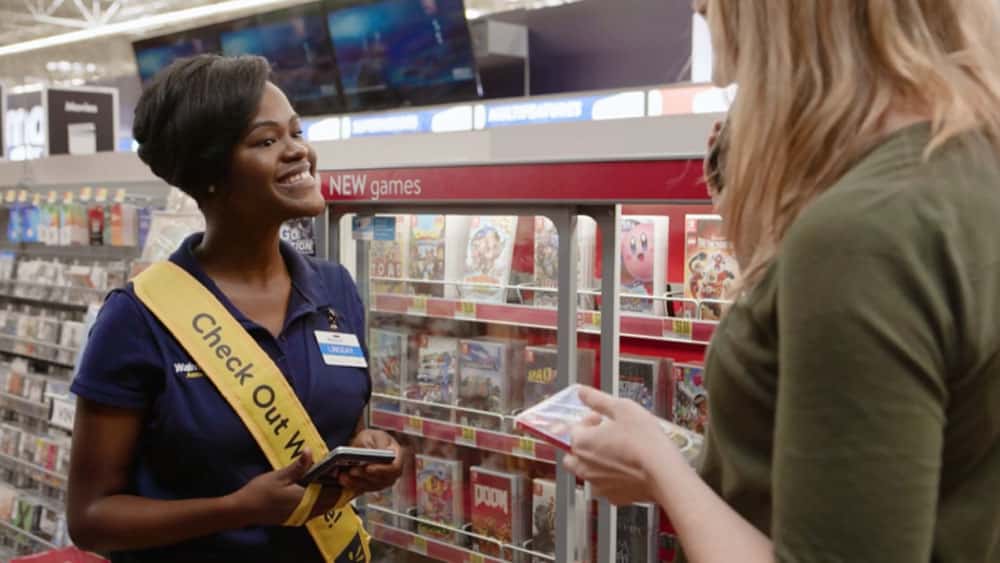 Walmart, which remains the world's largest department store chain, has reported impressive fourth-quarter 2019 financial results (announced on Tuesday, February 19, 2019).
Key to the success has been Walmart's digital transformation, which is noted by CEO Doug McMillon:
"Progress on initiatives to accelerate growth, along with a favorable economic environment, helped us deliver strong comp sales and gain market share. We're excited about the work we're doing to reach customers in a more digitally-connected way. Our commitment to the customer is clear."
Several leading experts in the retail space have provided analysis as to how this digital strategy was put together and where Walmart will focus its efforts next.
Making a success of online services
A proportion of Walmart's success can be put down to its strong online presence, notes Michael Lagoni, CEO and founder of Stackline: "Walmart has been successfully executing its online-forward strategy, laying down aggressive e-commerce growth targets and making some savvy geographic expansions and acquisitions across key verticals, like specialty apparel and grocery."
This model is set to pay further dividends, Lagoni predicts: "As Walmart continues to expand its digital footprint and adds new advertising and merchandising toolkits for brands, we see huge opportunities for accelerated revenue growth on the e-commerce side of the business."
Challenging Amazon
The figures reported by Walmart signal that the chain remains robust and able to stand up to disruptors that only maintain an online presence. This is noted by Harry Chemko, CEO and co-founder of Elastic Path: "Walmart is the only retail giant that has enough competitive strengths to challenge Amazon's e-commerce lead – they have the physical locations, strength in grocery and scale. They've been investing very heavily in e-commerce, and their year-over-year growth shows that it's paying off."
While Walmart is behind Amazon in terms of online sales it has the potential to become an even bigger player if is seeks to monetize the massive amount of data the company has on hand.
Digital transformation success
Digital transformation has played a key part in Walmart's success, according to Eli Finkelshteyn, CEO and co-founder of Constructor.io. He tells Digital Journal: "Walmart's recently released Q4 2018 earnings report validates the company's emphasis and investment in technological innovation."
The types of digital initiatives have included a focus on engaging with the customer: "Walmart and its subsidiaries have been putting a lot of effort into making online grocery shopping an easier, faster and more comfortable experience for their customers, and it shows based on grocery growth last quarter."
Developing good technology challenges assumptions that customers are only interested in lower prices, as Finkelshteyn explains: "Repeated studies have shown that customers are willing to pay and buy more when the online customer experience is improved. At the same time, fewer customers become frustrated and leave without buying anything. We can see both Walmart and its subsidiaries like Jet.com making great strides here."
Based on the recent success, Finkelshteyn predicts further customer-focused digital transformation initiatives from Walmart: "Going forward, we expect to see Walmart and other retailers will continue to improve their online customer experience as more and more grocery sales move from brick and mortar to online. This is a nascent, but growing market, and one where retailers will either innovate or lose."