Why successful digital transformation puts people first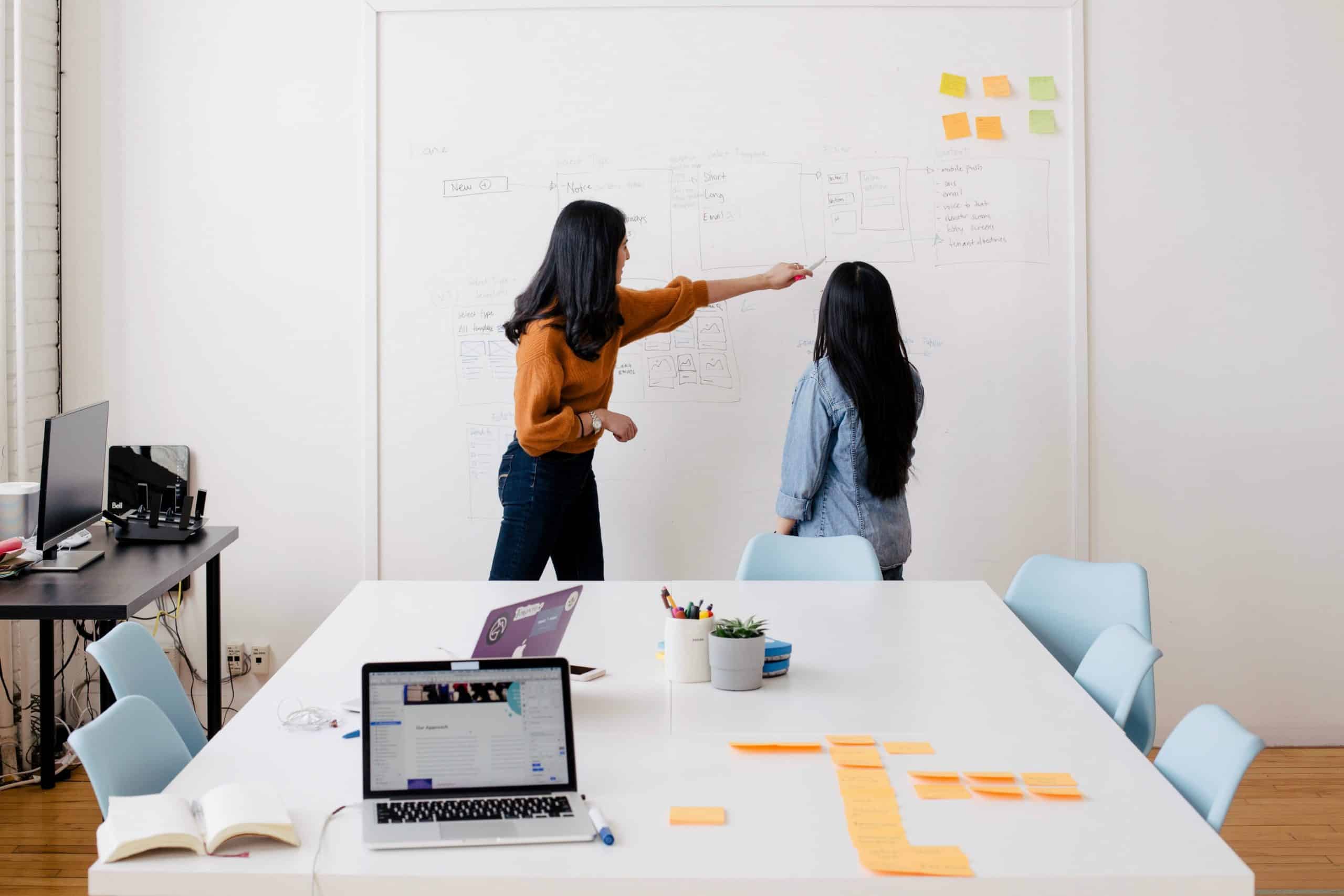 When we think of digital transformation, technologies like AI or IoT immediately come to mind.
In practice, however, as organizations continue to realize that digital transformation is necessary — and that it isn't too late to start — it's people that need to be at the center of the journey. 
For DevOps.com, Margaret Dawson detailed six human factors that, when addressed during the process, work to the benefit of digital transformation (DX):
1) Shifting the organizational culture: For DX to work, organizations need complete buy-in from everyone involved. The result is an empowered workforce across the organization, all contributing to decision-making.
"People need to connect to the change and feel they can have an impact," explains Dawson.
2) Understanding the destination: Once buy-in takes places, an understanding of (and agreement with) the digital transformation vision is needed across the board. 
Simply put, when you start, make sure the end is in mind. 
Dawson cites research from Gartner showing that 50 percent of organizations "have no digital transformation metric or way to measure progress for digital transformation." Clear metrics of success make the DX journey measurable. 
3) De-silo your teams: Collaboration and digital transformation go hand in hand. When teams remain within their silos, the necessary data, analytics, and processes can't seamlessly flow.
Laddering back up to the previous two points, "without a culture of trust and a shared agreement on the end goal from across the organization, you won't be able to break down these silos," Dawson explains. 
4) Investing in reskilling: You have the buy-in. You have the trust and collaborative environment. But what about the technology that keeps changing and advancing?
Skill gaps are a challenge throughout the business and IT worlds, but what if instead of replacing the loyal talent who fit into — and believe in — the culture and vision that has been created, you invest in reskilling?  
5) Giving UX design a front seat: When User Experience (UX) design goes bad, costs can soar, as The UX School found out. 
"By starting with the user," writes Dawson, "projects are more likely to give users the feeling they are interfacing with a human being rather than a digital thing—and ultimately, will succeed because of it." 
Case in point: Ikea's augmented reality app lets you see your home with a new couch or dresser…but doesn't not link you to an e-commerce option.
6) Don't rely on digital-only connections: When was the last time you had a face-to-face meeting instead of a phone or Skype or some variety of digital communication? 
When a major project such as digital transformation is underway, trust in leadership is incredibly important. Face-time — talking to, and shaking the hands of, employees, partners, customers, and users — builds this trust. 
When it comes to digital transformation, despite plenty of swings, many efforts end up missing the mark. It's up to organizational leadership to empower and enable their employees, giving them the tools and environment they need to see DX to success.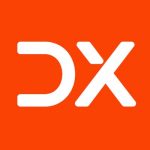 DX Journal covers the impact of digital transformation (DX) initiatives worldwide across multiple industries.
AI will fuel the next wave of digital transformation in Asia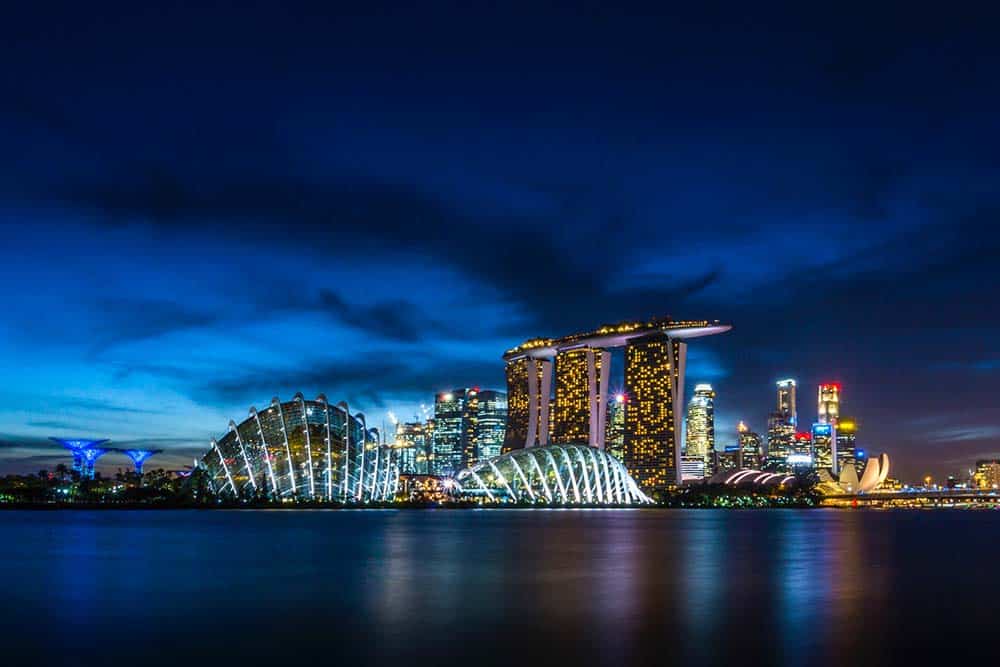 From the recently-wrapped Milken Institute Asia Summit in Singapore, president of Asia and corporate vice president at Microsoft, Ralph Haupter, spoke to Bloomberg Markets: Asia on how Artificial Intelligence will continue to disrupt the technology space and drive growth on the continent.
As it stands, an increasing number of reports are showing the importance of AI on growth on a global scale:
AI could contribute an additional $15.7 trillion to the global economy by 2030 (PwC)
The technology represents a potential impact on GDP of 26.1 percent in China (PwC)
28 percent of businesses are already realizing tangible returns on their AI implementation (AI Business)
"We need to understand that AI is the next accelerator for digital transformational companies," explained Haupter. "We did a study here in Asia and it turns out that companies really think AI will drive double on innovation and double on productivity. That's pretty impactful."
The study referenced by Haupter was released earlier this year, showing that AI will accelerate the rate of innovation and employee productivity improvements to nearly double in Asia Pacific by 2021. Furthermore, only 41 percent of organizations in the region have embarked on the AI journey.
Speaking to Bloomberg, Haupter cited one success story: Narayana Health in India, which uses AI visual recognition with its X-Rays. "The quality is better, the cost is down, scale is higher — that's what technology is about. It makes me excited."
[Learn more about Narayana's digital transformation]
The urgency of re-skilling
Of course, a significant touchpoint when discussing the important and rise of AI on growth, is the prioritization of reskilling workers.
A recent IBM Institute for Business Value study found that "as many as 120 million workers in the world's 12 largest economies may need to be retrained or reskilled over the next three years as a result of the advent of artificial intelligence (AI) and automation."
In his interview, Haupter is quick to point out that AI "is something that is augmenting us as human beings, and not replacing us," emphasizing that reskilling is a clear goal on the agenda.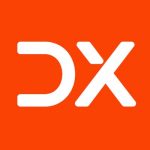 DX Journal covers the impact of digital transformation (DX) initiatives worldwide across multiple industries.
Why it's not too late for your digital transformation journey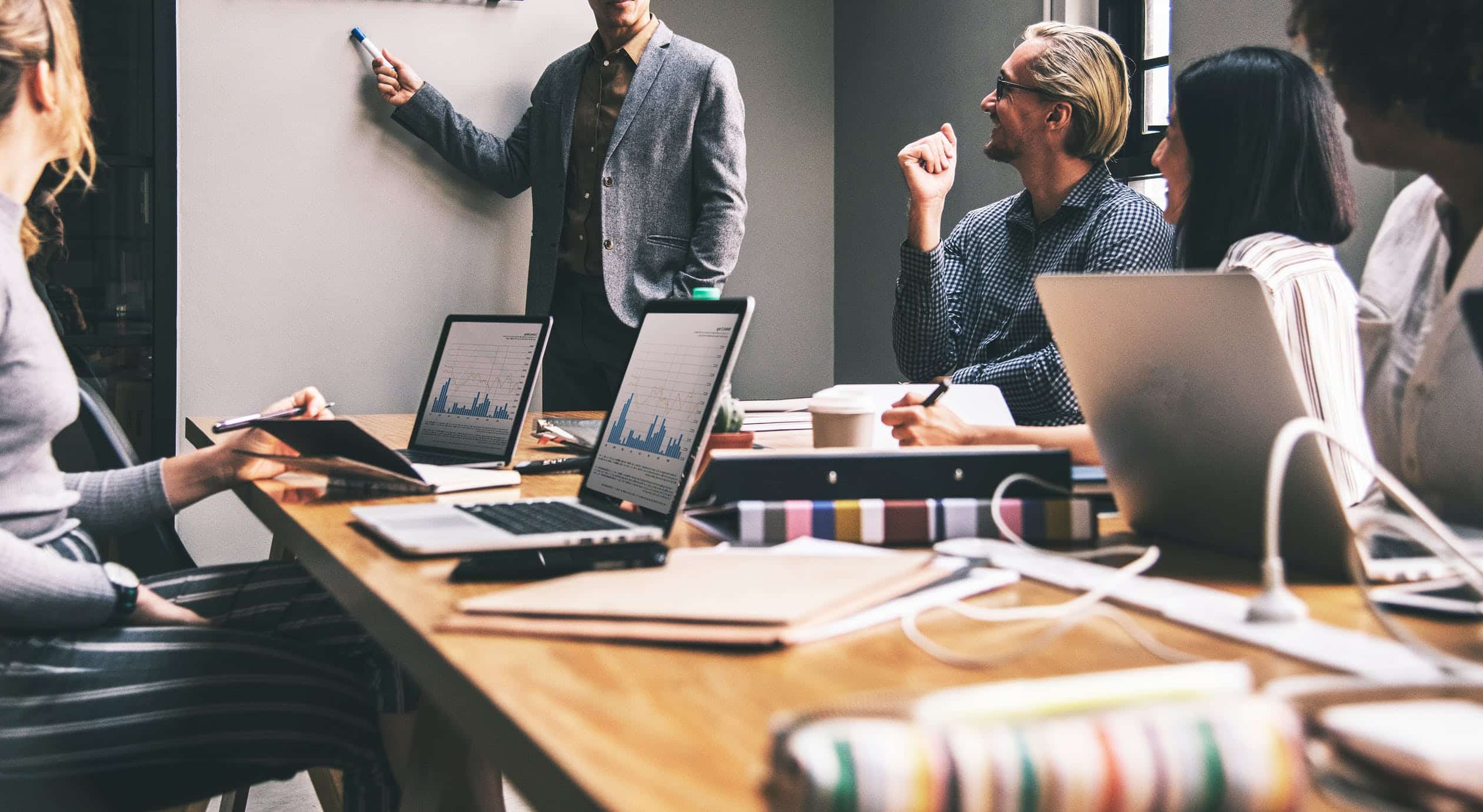 The conversation surrounding digital transformation has shifted well beyond questions of "should we," to the affirmative "when we." 
Basically, the "why" has become "when."
But a new study from Wipro Digital — a follow-up to the company's 2017 survey about leadership within digital transformation — ultimately shows that it isn't too late for companies that are only just beginning the journey to catch up.
Additionally, where the 2017 survey found that one in three enterprise CEOs felt digital transformation efforts were a waste of time, the updated report shows that number is now essentially at 0%. 
While 87 percent of the 1,400 global enterprise C-suite leaders polled believe that companies who have started later than others still have a chance to climb to the level of their competitors, the biggest barriers identified are not the technology, but people-related issues.
Getting leadership on board
Taking a closer look, the biggest challenge comes down to sponsorship and business alignment, further emphasizing the importance of internal buy-in as a crucial first step to digital transformation:
54 percent cited inconsistent sponsorship from senior leadership

56 percent selected not being able to train their existing teams to change or use new technology, methods or processes

55 percent indicated needing better alignment with business stakeholders.
Ultimately, once these personnel issues are addressed, the technology becomes the greater barrier — specifically, its adaptation and subsequent training of the Lines of Business.
Our new #digitaltransformation survey of 1400 C-suite leaders found executive sponsorship & business alignment are significant barriers, particularly in the US and Canada. Time to #workdifferently Read more: https://t.co/x6fn3pduTI #infographic pic.twitter.com/7KKOUmTrUU

— Wipro Digital (@WiproDigital) September 4, 2019
"These results show that in the past two years, enterprise leaders have ensured that their organizations are capable of delivering ROI on their digital transformation efforts," explains Rajan Kohli, president of Wipro Digital. "Leaders must align stakeholders and help their business units adapt to and leverage new technology, methods or processes."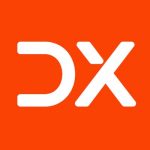 DX Journal covers the impact of digital transformation (DX) initiatives worldwide across multiple industries.
Unskilled staff threaten banks' ability to digitally transform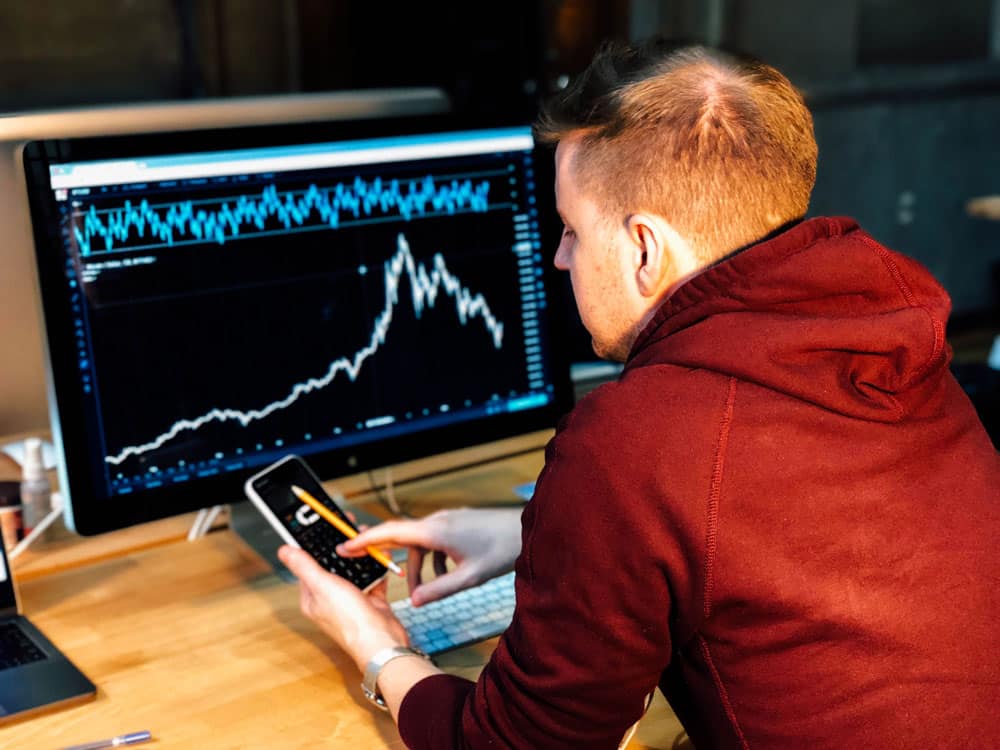 Only four percent of bank business and IT executives believe that the impact of technology on the pace of banking change has stayed the same over the past three years, while 96 percent said it has either significantly accelerated or accelerated, according to a new report from Accenture.
This technological disruption has a large effect on how banks operate, and it seems unlikely that the pace of change will decelerate anytime soon.
Here's what it means: Some technologies will have a bigger impact than others, but it will require substantial work from banks to stay on top of them.
AI is the most promising technology to transform the banking space. Forty-seven percent of respondents said AI will have the biggest impact, followed by just 19 percent saying the same for quantum computing and 17 percent for distributed ledgers and blockchain. The disappointing outcome for blockchain appears to be in line with recent announcements from banks: Citi has abandoned its plans to launch a crypto and Bank of America's tech and operations chief has expressed skepticism on the benefits of blockchain.
Banks' workforces appear to be at different stages in terms of tech savviness.Seventy-four percent of banking respondents either agree or strongly agree that their employees are more digitally mature than their organization, resulting in a workforce waiting for their organization to catch up. However, 17 percent of respondents said that over 80 percent of their workforce will have to move into new roles requiring substantial reskilling in the next three years, compared with only 5 percent saying the same for the last three years.
Additionally, banks don't know as much about third-party partners as they perhaps should. Over one in 10 banking respondents believe that their partners' security posture is extremely or very important, as well as that their consumers trust their ecosystem partners. However, only 31 percent of respondents say they know that their ecosystem partners work as diligently as they do, while 57 percent of them simply trust their partners and 10 percent hope that they are diligent.
The bigger picture: Banks need to prepare for a future that will require them to put in a lot of resources, and some might struggle.
To make the most of AI opportunities in banking, incumbents need to upskill their workforces. While AI is the most promising technology to transform the banking space, this promise can only be realized if banks have the necessary talent in-house to adopt new AI solutions. As such, they should make it a priority to upskill their staff to make AI transformation a success — which may be difficult for those players that have to upskill a majority of their workforce.
And banks need to up their security efforts since open banking is becoming a global trend.Open banking makes working with third parties more frequent. This will force banks to double down on their security efforts, as a security breach with their partners could affect customer trust in a bank's overall services. If employees aren't up to date with new technologies — including application programming interfaces used for open banking, and AI — they can't keep a bank's network secure.
This article was originally published on Business Insider. Copyright 2019.