Global spending on cybersecurity is primed to surge, as will the opportunities for trained professionals
Spending on cybersecurity products and services is expected to reach $1 trillion cumulatively over the five-year period from 2017 to 2021.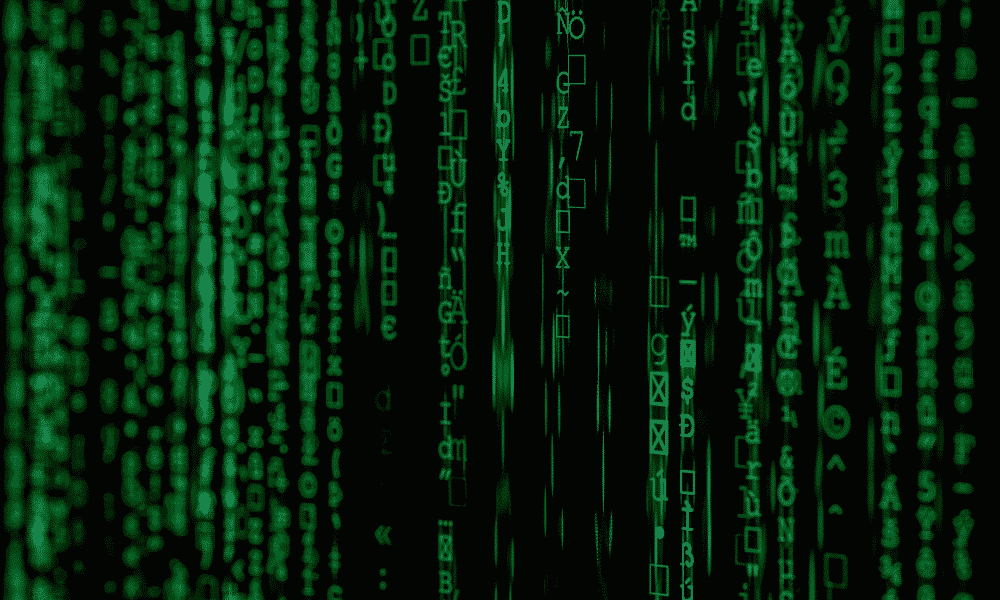 This article is a sponsored post by:

With global spending on cybersecurity products and services surging — exceeding $1 trillion cumulatively over the five-year period from 2017 to 2021, as predicted by Cybersecurity Ventures — so too will the opportunities for employment in this exciting field.
As new technologies emerge — notably cloud, IoT and AI — and are integrated into business practices, new doors are opened to potential attack. Compounding this, the means of attack are constantly changing and more accessible than ever: a bad actor can simply purchase a toolkit on the dark web and wreak havoc.
Unfortunately, less than 50% of organizations surveyed in the recent FireEye Cyber Trendscape Report feel they are prepared for a cyberattack. To one degree or another, most of the surveyed companies are investing in cybersecurity employee training programs, but many describe their training efforts as either "semi-formal" or "informal," reports ZDNet.
In response to this growing need for well trained cybersecurity professionals, Bow Valley College has launched their Cybersecurity Post-Diploma Certificate, created to prepare learners to design and implement secure computation solutions.
The curriculum took its shape after consulting with industry in the Alberta region, where one message became very clear: there is a need for skilled cybersecurity professionals across the board.
"We're meeting the needs of what we've heard from industry — a lot of what we've heard is that there's nobody to actually teach this," says Jeff Clemens, program chair for the college's School of Creative Technologies and who was part of the design team for the curriculum. "We've also found that they can't hire anybody, because there's no one to actually work in the field. There's a huge gap — that's something we've heard over and over again."
The rapidly changing nature of attacks has also been a challenge for many of they businesses the college consulted. Instilling strong problem solving skills in students will be one way the program creates work-ready graduates.
"Problem solving is probably the biggest thing in cybersecurity" says James Cairns, lead, IT security, at Bow Valley College. "You're going to be coming up against problems that you or maybe nobody else in your organization have never seen before.There's been exponential growth in not just the amount of attacks, but also in the types of attacks that are occurring."
This rapid change is also one of the reasons Cairns finds his work so gratifying. "No two days will ever be the same," he says. "You get to do something new every day. I don't think I've had a week I've done the same thing every day since I've started working in this field."
"There's no opportunity to get bored."
Register now for Bow Valley College's Cybersecurity Post-Diploma Certificate.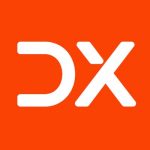 DX Journal covers the impact of digital transformation (DX) initiatives worldwide across multiple industries.
AI will fuel the next wave of digital transformation in Asia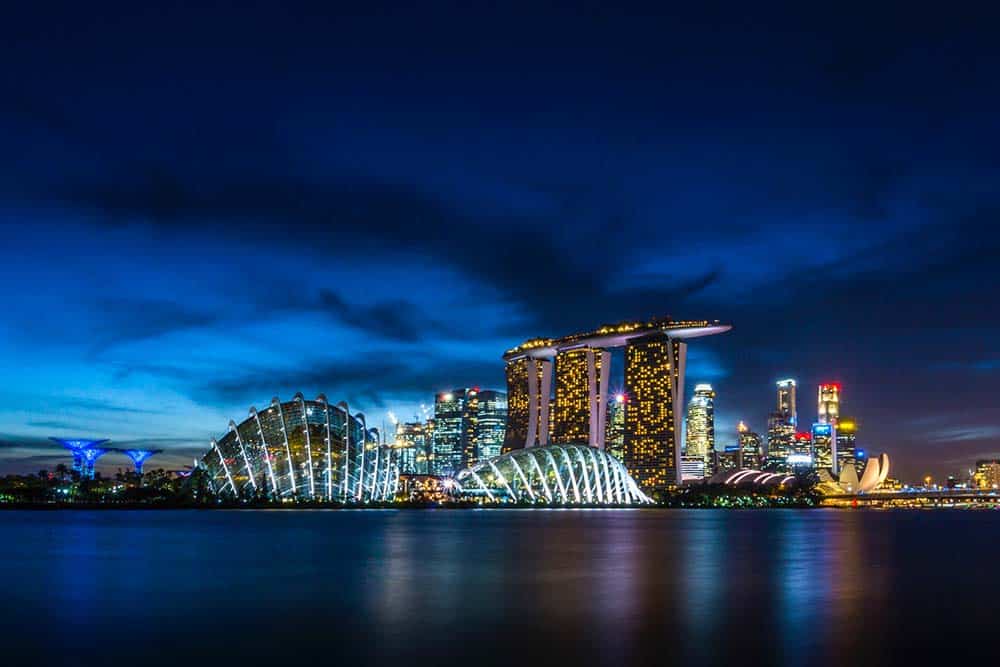 From the recently-wrapped Milken Institute Asia Summit in Singapore, president of Asia and corporate vice president at Microsoft, Ralph Haupter, spoke to Bloomberg Markets: Asia on how Artificial Intelligence will continue to disrupt the technology space and drive growth on the continent.
As it stands, an increasing number of reports are showing the importance of AI on growth on a global scale:
AI could contribute an additional $15.7 trillion to the global economy by 2030 (PwC)
The technology represents a potential impact on GDP of 26.1 percent in China (PwC)
28 percent of businesses are already realizing tangible returns on their AI implementation (AI Business)
"We need to understand that AI is the next accelerator for digital transformational companies," explained Haupter. "We did a study here in Asia and it turns out that companies really think AI will drive double on innovation and double on productivity. That's pretty impactful."
The study referenced by Haupter was released earlier this year, showing that AI will accelerate the rate of innovation and employee productivity improvements to nearly double in Asia Pacific by 2021. Furthermore, only 41 percent of organizations in the region have embarked on the AI journey.
Speaking to Bloomberg, Haupter cited one success story: Narayana Health in India, which uses AI visual recognition with its X-Rays. "The quality is better, the cost is down, scale is higher — that's what technology is about. It makes me excited."
[Learn more about Narayana's digital transformation]
The urgency of re-skilling
Of course, a significant touchpoint when discussing the important and rise of AI on growth, is the prioritization of reskilling workers.
A recent IBM Institute for Business Value study found that "as many as 120 million workers in the world's 12 largest economies may need to be retrained or reskilled over the next three years as a result of the advent of artificial intelligence (AI) and automation."
In his interview, Haupter is quick to point out that AI "is something that is augmenting us as human beings, and not replacing us," emphasizing that reskilling is a clear goal on the agenda.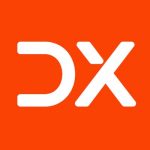 DX Journal covers the impact of digital transformation (DX) initiatives worldwide across multiple industries.
Calgary college launches new program in response to a changing workforce
Businesses in Alberta have seen an upswing in the need for trained IT professionals, and with the launch of a new Information Technology Systems diploma this fall, Bow Valley College is prepared to provide the talent.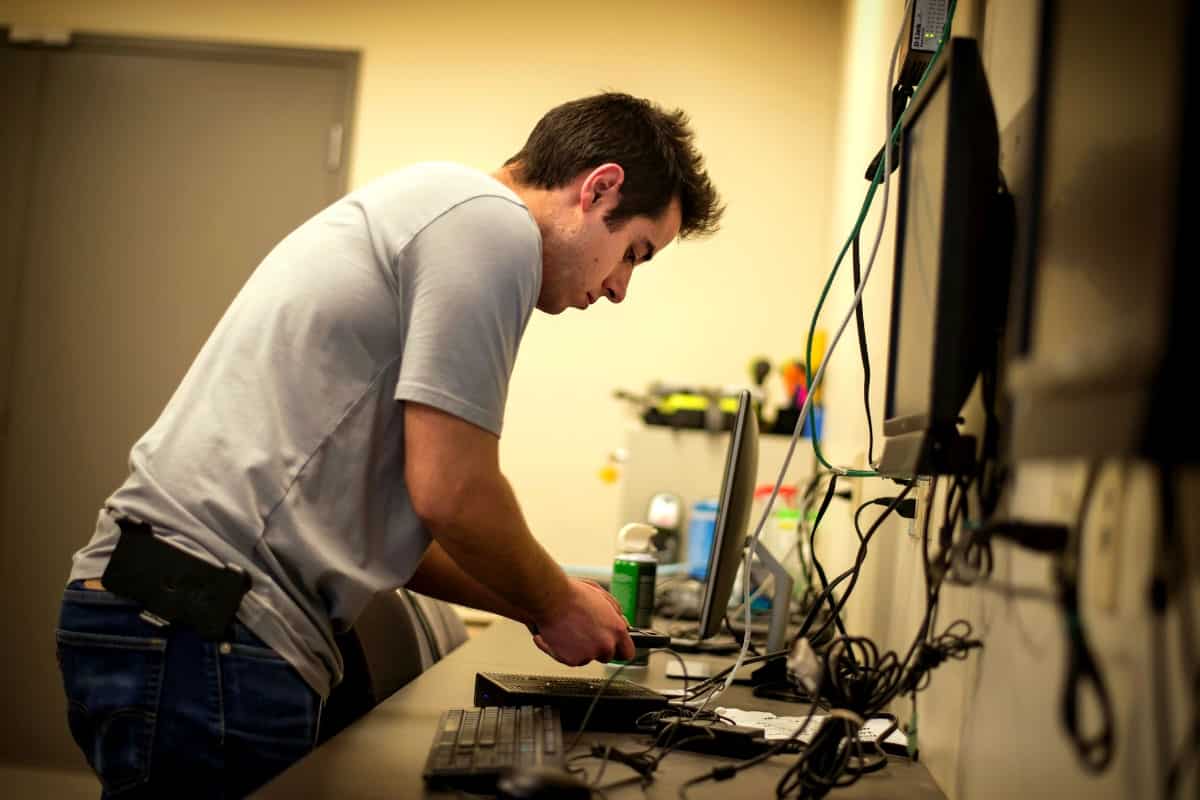 This article is a sponsored post by:

Back when floppy disks and dial-up internet were the height of technology in the office, concepts like 3D printers and self-checkout machines were pure science fiction.
It's only been 20 years since then, but the world has since gone through a digital transformation that's impacting businesses everywhere.
In a 2016 survey conducted by the global enterprise software company IFS, 86 per cent of senior business leaders from 20 different countries said that this digital transformation will play a key role in their market in the following five years.
This shift into a digital marketplace has also affected what kind of skills employers need, and Calgary's Bow Valley College is working to provide the training needed to fill those in-demand roles.
Training rooted in industry demand
With the launch of the new Information Technology Systems (ITS) Diploma this fall, students will be given the most up-to-date IT education to provide a skilled workforce to businesses across Alberta.
Jeff Clemens, program coordinator and instructor at Bow Valley College, played a role in creating the ITS program, and said the process started with consulting industry professionals across the province. All of the companies consulted said they were in need of more trained IT experts to support the technology that keeps them running.
"Industry demand was a big reason why we launched this program," said Clemens. "The main feedback we got from consulting with people was: 'We need more graduates.' Even our own IT staff here at Bow Valley College are saying, 'When will you be getting these graduates, because we need more people'."
Hector Henriquez is a desktop analyst in Bow Valley College's IT department and said he's also noticed an influx of companies in the city searching for IT professionals over the past few years.
"Nowadays, having IT is more and more essential," said Henriquez, "Even the basic services that everyone takes for granted, like internet and email and printing, they need to be maintained and updated and secured. You can't run a business now without IT."
Entry-level positions lead to exciting careers in tech
During consultations, Clemens said that businesses specifically pointed to a gap in finding people to fill entry-level IT positions. Many only wanted people in entry-level positions for approximately a year, ultimately looking to move them into something more specialized, like the growing need for cyber security.
"The move toward cloud computing and the focus on cyber security and data security is reflected in the number of jobs that are now in the market," said Phil Ollenberg, Team Lead of Student Recruitment at Bow Valley College.
"There are now self-checkouts, so there are fewer actual cashiers, but there are IT professionals and data analysis professionals in the background who are supporting that technology — and those are higher paid jobs."
Ollenberg added that the need for IT seems to be clear to students too, as the two-year ITS diploma already had applicants before it was even officially announced.
"Our prospective learners are seeking this career out," he said. "They're looking for what they know will be a guaranteed job."
When the first students graduate from the ITS program in 2021, Clemens is confident that they'll be ready to take on the industry demands. With solution-based training in the latest cloud and security software, they'll be prepared to tackle the next technological advancement — even if it seems as futuristic as 3D printing did in 1999.
"With IT, you can't just sit back and expect that things will stay the same," Clemens continued. "This program is very hands-on. We're giving them the base, but teaching them that the base will change, and that's OK because they'll still have that ability to learn and come up with solutions."
For more information on the ITS program, visit the Bow Valley College website.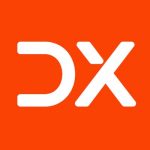 DX Journal covers the impact of digital transformation (DX) initiatives worldwide across multiple industries.
Tesla wants its factory workers to wear futuristic augmented reality glasses on the assembly line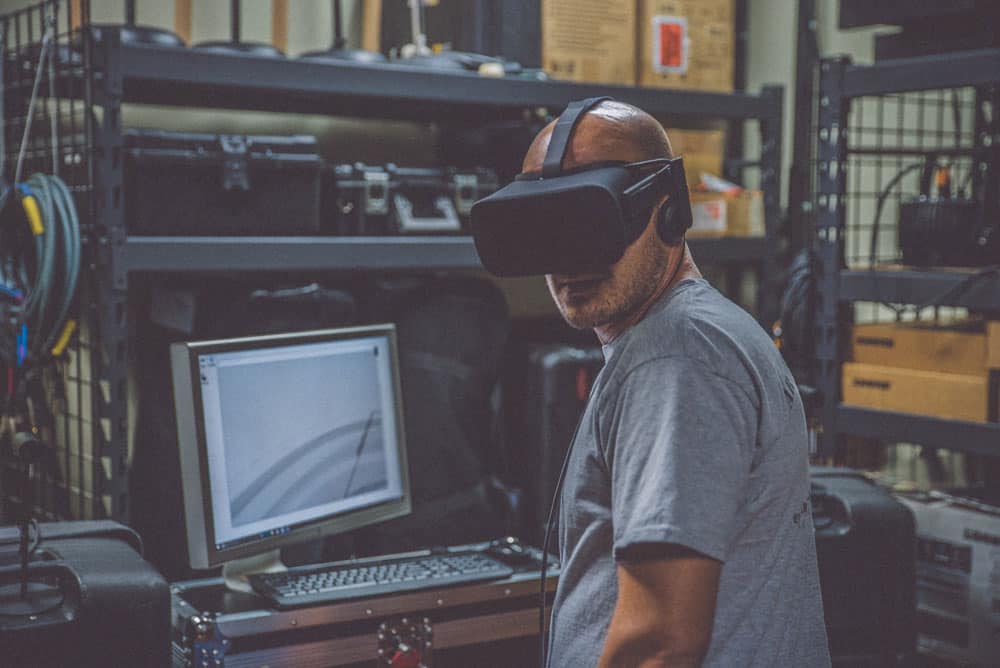 Tesla patent filings reveal plans for augmented reality glasses to assist with manufacturing.
Factory employees has previously used Google Glass in its factory as recently as 2016.
Tesla's Model 3 might have "biblical simplicity" according to one Wall Street analyst, but building any car still involves hundreds of nuts, bolts, and welds.
To cut down on the number of fit and finish issues — like the "significant inconsistencies" found by UBS— Tesla employees on the assembly line could soon use augmented reality glasses similar to Google Glass to help with car production, according to new patent filings.
Last week, Tesla filed two augmented reality patents that outline a futuristic vision for the relationship between humans and robots when it comes to manufacturing. The "smart glasses" would double as safety glasses, and would help workers identify places for joints, spot welds, and more, the filings say.
Here's how it works:
And here's the specific technical jargon outlining the invention (emphasis ours):
The AR device captures a live view of an object of interest, for example, a view of one or more automotive parts. The AR device determines the location of the device as well as the location and type of the object of interest. For example, the AR device identifies that the object of interest is a right hand front shock tower of a vehicle. The AR device then overlays data corresponding to features of the object of interest, such as mechanical joints, interfaces with other parts, thickness of e-coating, etc. on top of the view of the object of interest. Examples of the joint features include spot welds, self-pierced rivets, laser welds, structural adhesive, and sealers, among others. As the user moves around the object, the view of the object from the perspective of the AR device and the overlaid data of the detected features adjust accordingly.
As Electrek points out, Tesla has previously been employing Google Glass Enterprise as early as 2016, though it's not clear how long it was in use.
Tesla has a tricky relationship with robotics in its factory. In April, CEO Elon Musk admitted its Fremont, California factory had relied too heavily on automated processes. Those comments, to CBS This Morning, came after criticism from a Bernstein analyst who said "We believe Tesla has been too ambitious with automation on the Model 3 line."
Still, the company seems to be hoping for a more harmonious relationship between human and machine this time around.
"Applying computer vision and augmented reality tools to the manufacturing process can significantly increase the speed and efficiency related to manufacturing and in particular to the manufacturing of automobile parts and vehicles," the patent application reads.
This article was originally published on Business Insider. Copyright 2018.