GuideSpark CEO says communication breakdown to blame for failed digital transformation
It's been well-documented that a significant number of digital transformation (DX) efforts fail.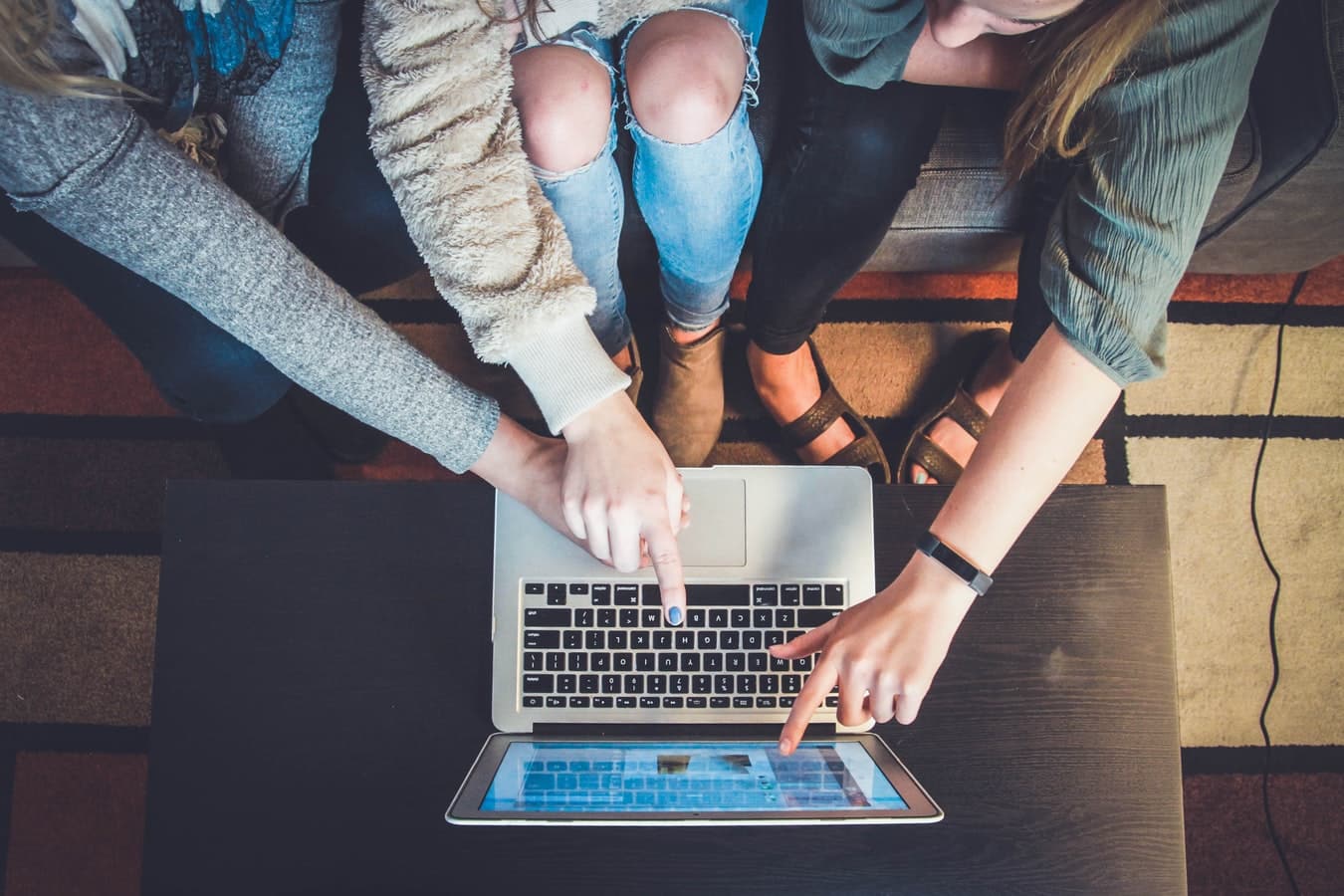 It's been well-documented that a significant number of digital transformation (DX) efforts fail.
With two-thirds of businesses recognizing that their company must digitize by 2020 in order to stay competitive, even the biggest household name companies are pouring trillions into DX initiatives.
GE, Ford, and Procter & Gamble all failed in their initial efforts, while just 16% saw improvements in their performance.
And while it's been widely accepted that employees, organizational culture, and leadership are "weak links," according to GuideSpark CEO Keith Kitani, in a commentary article for CNBC, "few acknowledge the real common thread: communication breakdown."
"The truth is, people aren't the problem," he explains. "It's the organization's failure to communicate effectively with its people that sets them up for digital transformation trouble from the start."
Implementing new tools, processes, and workflows is the easy part. Changing people? That's where efforts tend to go sideways. "Organizations that are unable to get the right message to the right people at the right time will find it downright impossible," Kitani says.
How can organizations overcome communication breakdown, and increase their chances for digital transformation success? Kitani outlines 6 ways:
1) Focus on the why:
Go behind the issue, and talk about its inspiration and necessity. "Explain how the transformation will benefit the business, why it's critical for future viability, and how it impacts employees," Kitani says.
When employees can rally around a common purpose for the whole team, it's more likely they'll get on board.
2) Create personalized communication journeys:
In marketing, it's important to meet customers where they are in the buying process. "In digital transformation," explains Kitani, "your employees are the customers you need to convince to buy into the change. One-size-fits-all doesn't work."
Consider employees' questions, concerns, challengers, customizing a message that'll resonate.
3) Create targeted multimedia experiences that reach different groups:
Some people are visual learners, while others are better at listening or a hands-on style. 
"Creating targeted experiences that reach different groups through varying formats and channels, with distinctive tones and styles based on their demographics, can help you make a much stronger, longer-lasting impact," Kitani advises.
4) Communicate in context:
Employees are busy, with busy Slack boards and inboxes that are overflowing. Essentially, it's easy for digital communication to get lost in the mix. 
Getting employees to pay attention requires working with the tools they're using, and be embedded in their everyday work: "By communication within the context of work, the information is more relevant, timely, and more likely to make an impression."
5) Use data to measure and iterate:
Communication isn't about the delivery of the message, Kitani explains. It's really about ensuring the message can get through. How? Measuring engagement and response. What messages are opened? What content gets viewed? 
One tip Kitani shares is to conduct a quick poll to gage feedback in real-time, allowing organizations to make quick adjustments on the fly.
6) Become a change-ready organization: When an organization's culture and structures of communication are willing and able to adapt to change, the result is a more agile and proactive foundation. 
"After all, the rate of change and evolution in business and technology is only going to continue and even pick up speed."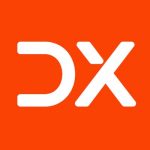 DX Journal covers the impact of digital transformation (DX) initiatives worldwide across multiple industries.
What are the primary reasons people in tech change jobs?
Tech is known to have a high degree of employee turnaround, with workers seeking better work-life balance, advancement opportunities, and pay.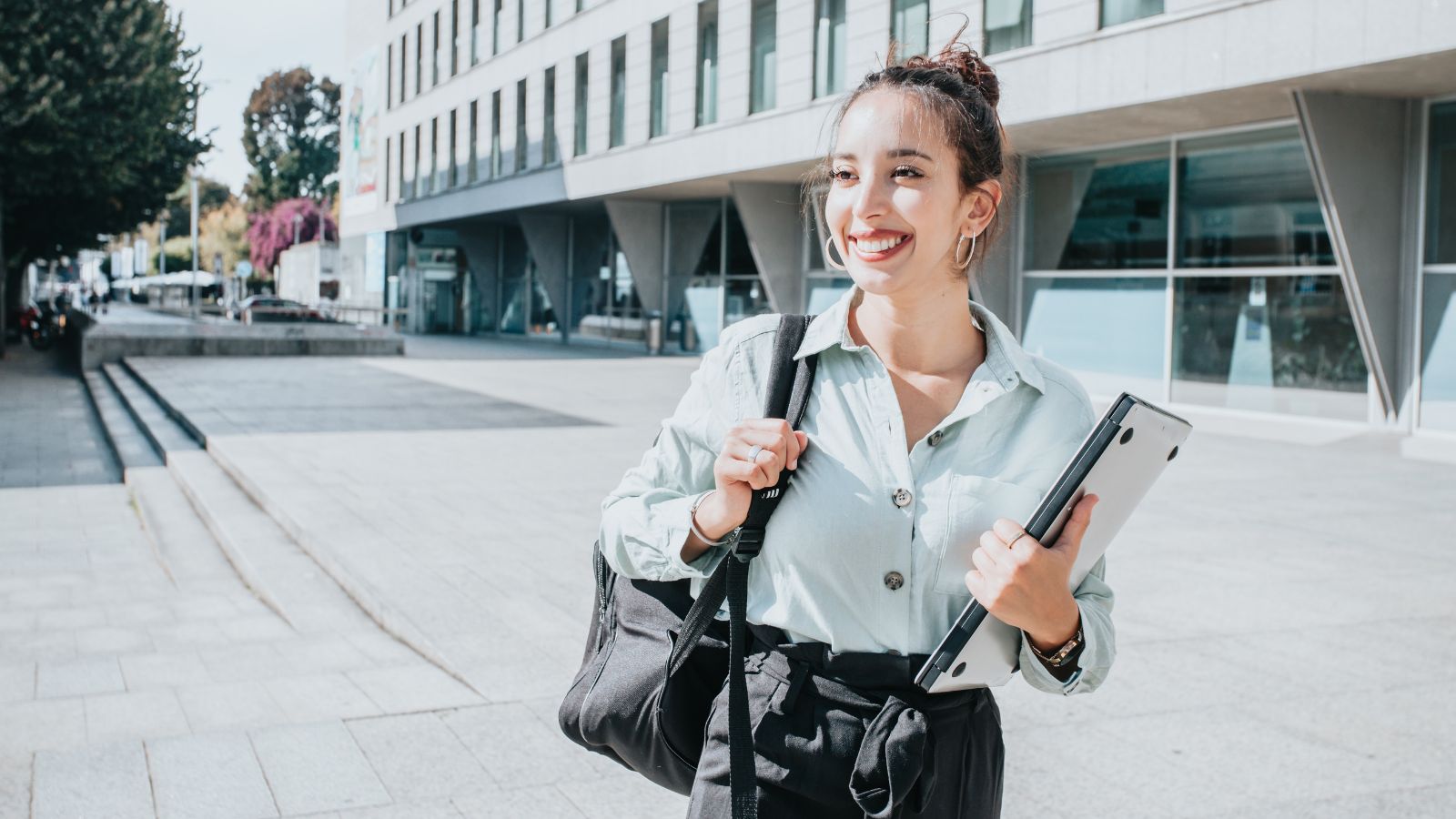 It's not unusual for the tech sector to experience a high degree of turnaround, as many employees are eager to walk away from dissatisfying work environments and burnout, according to ICONIC's survey from last year.
But lately, there appears to be even more examples of workers jumping from company to company. Brenda Beckedorf, the executive director for Alberta IoT Association — a 200-member nonprofit that focuses on scale up tech companies — said that in the Wild Rose province alone, she's familiar with a large number of tech workers in the past six months landing their third and fourth jobs.
Various reports and surveys show employees are lured by the promise of better flexibility, better pay, and better benefits — all increasingly important after the radical workshift during the pandemic. In certain instances, employees cite a want for professional development, or opportunities for advancement. Still for others, a new job that affords them work-life balance.
Further driving the point, a poll from December 2022 found that about one in seven Canadian employees at middle market and larger organizations report actively applying for jobs outside their current company. The reasons given range from the promise of better work-life balance, seeking more fulfilling work, and the potential for advancement, among other goals. The exodus is acutely felt by middle market businesses — nearly 70% of whom said they face staffing challenges.
In fact, Canada as a whole is facing challenges holding onto talented IT professionals. Whereas many migrate to other companies within the country, there is definitely a contingent who migrate to the US. They've told various pollsters it's because of better pay and the prestige of working for a recognized brand such as Google, Alphabet, Apple, Microsoft, Intel, and others.
Indeed, there is a marked wage gap, providing a massive incentive. The average IT worker in Toronto rakes in $117K, in contrast to Silicon Valley ($196K), New York ($180K), and Seattle ($186K).
A study reported in the Globe and Mail, showed that two-thirds of Canadian software engineering graduates find work in the US — and end up staying there.
Half of Canadian workers will job hunt in 2023 because they're seeking higher pay and perks, according to a poll by recruitment firm Robert Half.
The number of active job-seekers, in fact, was much lower just a year or so ago. In 2021, it was 21%; in 2022 it was 28%. After the tangibles of compensation, job-seekers also want a comfortable corporate culture, and good company values, according to the survey. In an article titled "Tech companies want workers, but it's getting tougher to find them," the Globe and Mail confirmed that, while "from fledgling startups to industry stalwarts – are firmly in expansion mode," wages continue to lure staff away.
The secret to retention? Culture.
Given the bleed out of staff, the secret to retaining talent is "culture all the way," Beckedorf said. "I really actually do believe that if people believe that they're valuable, they feel like there's a place for them to move up… When you take a chance on someone, invest in their potential, and treat them well, they'll do the same for you."
Furthermore, to mitigate employee losses, human resources might want to consider taking a new approach to hires.
As a sample paradigm: After a six month course, a would-be staffer might not have an impressive tech resume, but their decade as an engineer, for example, could be an asset. "And so giving time for those people and having a culture to say, 'we're going to train that person,' I think that's a big part of what we have to focus on," Beckedorf said.
She added that companies are very much feeling the pressure to increase in-house training — hiring people to build out their own internal courses, with the recognition that otherwise, staff won't reach the seniority they desire.
Another out-of-the-box solution to retention could be a little help from taxpayers, she added.
It's common for small and medium businesses to lose staff to a better paying company, but one way to attract (and keep) star talent, she added, is for the government to step up to the plate and offer grants to assist in covering the cost of the hire. "They need to put their money on this expensive person that's actually going to help them move the needle on the organization," she said. "We really don't have any support around that. And that's where we need to start really having that conversation with government."
The benefits of a diverse workforce
Still another idea to fix the retention problem comes from the World Economic Forum (WEF), who add what might be an unexpected twist.
Diversity of the workforce, they maintain, is good for corporate growth — i.e. higher revenue and innovation. They add how diversity fosters worker satisfaction, and by corollary, helps with retention.
Suffice it to say, human resources may be well served by ensuring that the hiring pool isn't homogenous. And if that wasn't reason enough, Forbes reports that companies with diverse crews do better financially.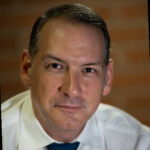 Dave is a journalist whose work has appeared in more than 100 media outlets around the world, including BBC, National Post, Washington Times, Globe and Mail, New York Times, Baltimore Sun.
Advice from an award-winning mentor to young entrepreneurs
Craig Elias is passionate about advising students with big business aspirations.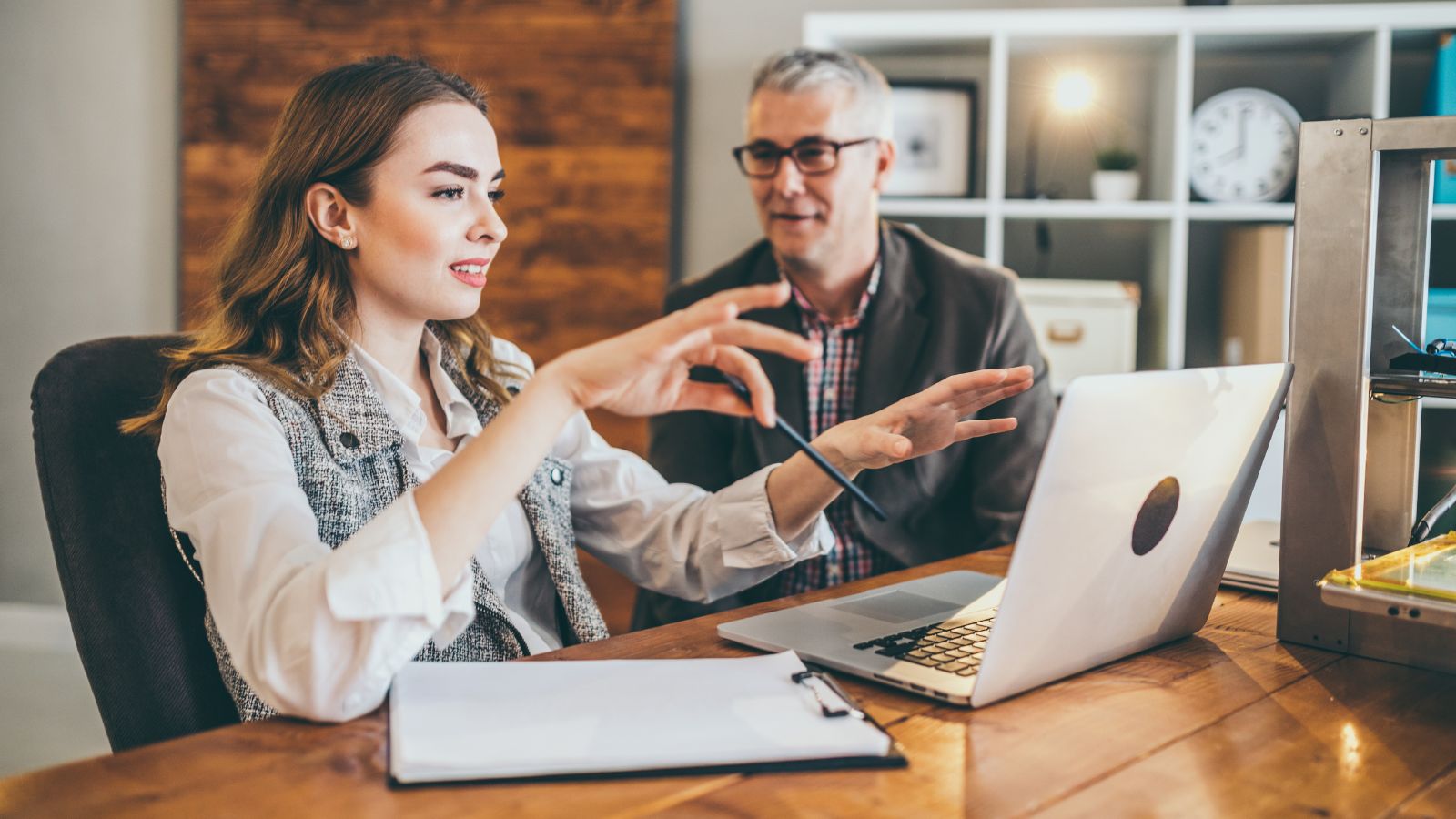 Entrepreneurs who become successful at an earlier age can have a bigger impact on the economy, one expert told DX Journal.
But entrepreneurship also presents unique challenges for young people, who don't have as much experience to draw from.
It's why that expert, award-winning business advisor and global entrepreneur Craig Elias is passionate about mentoring students.
"The first time I became an entrepreneur, it was super hard, but I was super lucky that I had some amazing [work] experiences," Elias said.
"But if you're young, or a new Canadian, or if you're a student, you don't have that 15, 20 years of experience you can then throw at something, and be as lucky as I was."
A top sales performer at every company he worked for, Elias's first startup won the $1,000,000 prize in a global billion-dollar pitch competition, and was later twice named by Dow Jones as one of the 50 most promising companies in North America.
LinkedIn named him as one of its top 50 B2B sales experts in 2019, Forbes magazine named him one of the most social sales people on the planet, and he was named one of the "Calgarians We Love" by Avenue Magazine in 2021.
Today, Elias is the entrepreneur-in-residence at Bow Valley College in Calgary, where he conducted a 2019 study with student research assistant Issha Shah that suggested a first-time 23-year-old entrepreneur can have quite an impact: they're likely to generate an almost $24 million increase in GDP and add nearly $14.5 million to local economies.
"It's a bit like investing early, right?" Elias said.
However, Elias and Shah's research also suggested that first-time entrepreneurs between the ages of 23 and 25 are also in need of the most support — and after experiencing a lot of success, Elias is paying it forward.
Through his role at the college, he taps into his years of experience and serves as a mentor to students hoping to become first-time entrepreneurs.
"I will tell you what I would do if I [were] you," Elias said. "I'm really focused on giving people honest, candid, authentic feedback."
In a conversation with DX Journal, he offered insight into traits of successful entrepreneurs, some of what he offers young people in mentoring sessions, and how mentorship is changing.
Useful traits in entrepreneurship
A useful thing for young entrepreneurs to understand, according to Elias, is that entrepreneurship can't be taught.
"It's learned," he said. "[So] the question is, how do you help somebody learn?"
Curious people who are lifelong learners, coachable, and like to read tend to have advantages, he added.
A lack of prudence is also an asset — those who are willing to break the rules and do things differently are often rewarded in entrepreneurship.
And finally, you're only as good as your network.
"The data says the number one predictor of success for an entrepreneur is how big is your network," Elias said.
"[And] if you suck at networking, you simply just find a way to get better."
The goals of a mentoring session
When it comes to a mentoring session, Elias says his first priority is finding out what the mentee wants to take away from it.
His second priority is finding a way to be helpful — and not necessarily nice — with that honest, candid, and authentic feedback of his.
Often, his goals include helping a mentee think about things they haven't considered, and an example is helping them understand the difference between competitors and competition.
While competitors do very similar, or the same, things that an entrepreneur does, Elias says the competition is "all the different ways the same problem gets solved."
"I say, 'Okay, well if you want a jewelry store and I own a jewelry store, what do we compete against?'" Elias said.
"People say, 'We compete against each other.' And I'm like, no – you compete against all the other ways that someone could say to someone they love, 'I love you' or 'I'm sorry for being an idiot.'"
It means that in actuality, a jewelry store owner is also competing against flowers, chocolate, perfume, cars, purses, shoes, pets, and trips, Elias says.
"So, helping them understand," he said.
"They go, 'Oh, no one does the exact same thing I do. We have no competition.' You always have competition."
Mentorship can also help foster diversity among entrepreneurs, Elias says, and one of his goals is to help facilitate that.
"How do we get more people that are not like me — stale, male, and pale — to [get] into the ecosystem?" Elias said.
It led him to establish a program that pairs successful people with mentees who share life experiences.
"It's all about helping people understand that they belong."
How mentoring has changed in the last five years
The pandemic changed the way we work, and Elias says it changed mentorship, too: young entrepreneurs no longer have to travel to sit down with someone they are hoping to learn from.
"Everybody's so used to doing things virtually," Elias said. "You don't have to be in the same geography as the person you want to get some time with."
Students have a unique advantage because people immediately understand why they're asking for help, Elias said.
LinkedIn is also a place for easy introductions that he says is frequently used by senior executives.
And speaking of those executives, a lot of them have become more approachable, Elias says.
"I think because they got some help, they're much more willing to give it back. Karma, you know," he said.
"And for some people, the way they make a difference is by mentoring."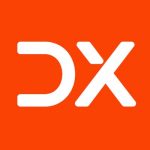 DX Journal covers the impact of digital transformation (DX) initiatives worldwide across multiple industries.
Want to retain tech talent? Here's one more important thing companies can to offer
Hint: it doesn't involve flexibility, salary or benefits.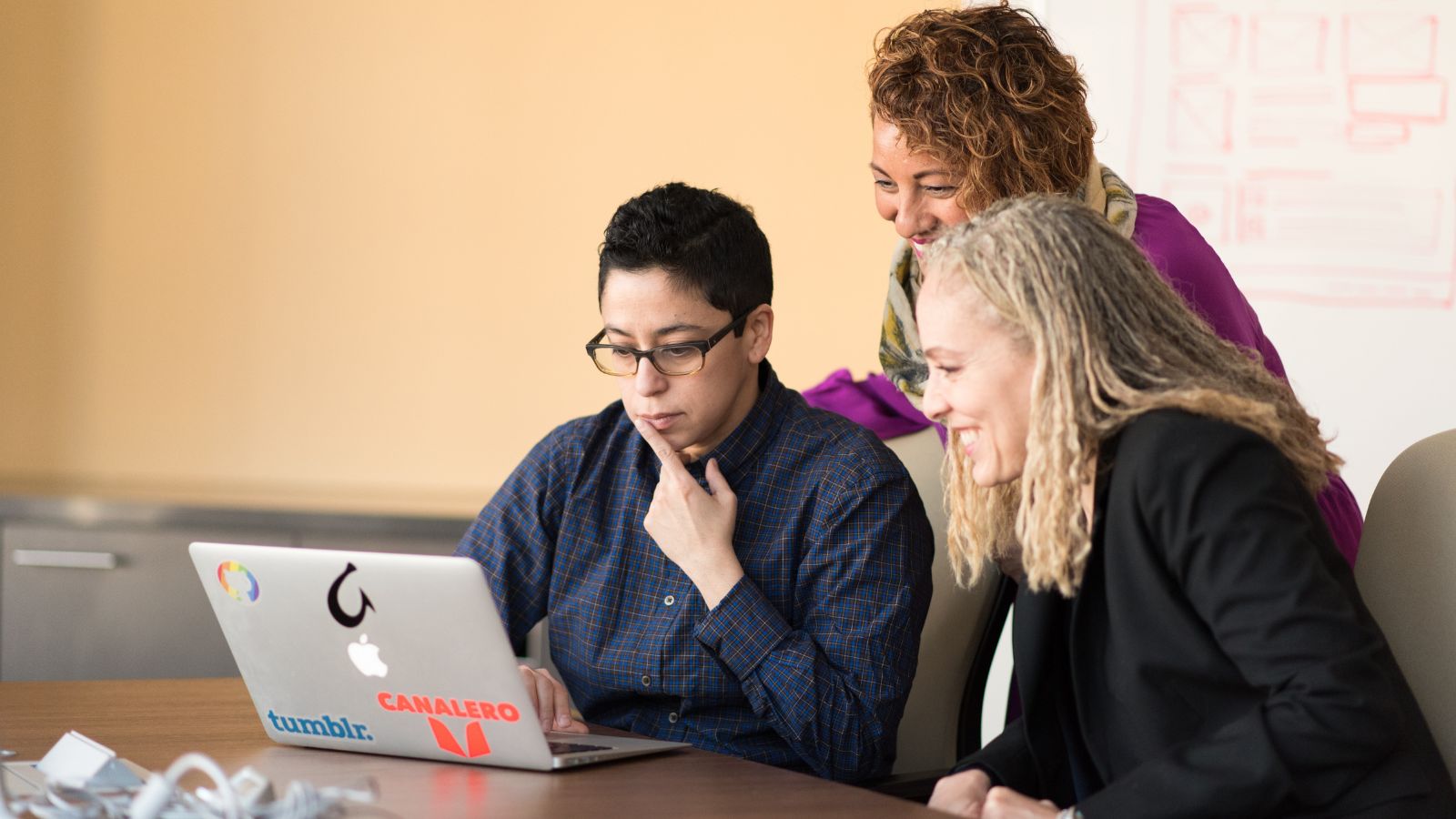 Competition for skilled workers is ferocious in tech, a sector notorious for its high degree of turnaround. This scramble has companies vying for employees — or trying to keep them — with promises of more flexibility, increased pay, and robust benefits.
It should be a sound strategy; after all, a 2022 global EDB poll of more than 1,400 tech workers found that when it came to employee satisfaction, pay and benefits ranked No. 1.
However, EDB's findings suggested there's another, more holistic factor that helps keep tech workers from eyeing the door: almost 40 percent of respondents said they would consider another job opportunity if it included better mentorship opportunities.
And when it came to mentorship programs and employee satisfaction, EDB's polling reflected that one is likely to impact the other.
"Those who were most satisfied with their current employer said their organization rolled out a mentoring program in the last 12 months (21%)," EDB's report read, "whereas those who were dissatisfied (43%) said they did not introduce any remote training and mentoring this year."
Here are a few key reasons why mentorship programs are so important to tech workers, and in turn, important to tech companies.
New tech workers benefit from mentorship programs
A mentor can be a tremendous help to any professional, the Forbes technology council wrote in Oct. 2020, "but especially to new tech professionals, who are coming into an industry that operates at high speed and changes quickly."
The council continues: "A fellow industry professional with a few more years under their belt can have experience and insights that are invaluable to someone just starting."
The right mentor can help young talent in tech navigate unfamiliar territory, they explain, and get careers off to a stronger start.
Startups are sometimes apprehensive to hire new grads because they anticipate more resources will be allocated to train them, explains BetaKit's Stefan Palios.
However, Palios reported in January that this is a misconception. Regardless of existing experience, it is how employees are onboarded and trained that is critical to their success.
He cited European information services company Dialectica — which has been ranked one of Canada's Top 100 Employers — as an example of a startup that hires new talent for entry-level positions, before using mentorship and check-ins to foster that talent.
Ultimately, the experience seems to allow for what Indeed identified as an important aspect of mentorship: it helps employees get comfortable in their position more quickly, which benefits businesses, too.
Mentorship helps experienced tech workers keep their skills sharp
LinkedIn's 2023 Workforce Learning Report found that in addition to compensation and flexibility, "three of the top five factors that drive people to pursue new jobs reflect their desire to stretch, grow, and develop new skills."
It means employees will leave companies because they aren't learning, the report said — and mentorship ranked No. 1 in the program areas it identified for learning and development.
"Empowering employees with career development tools … engages learners and expands workforce skills," the report said in part.
In tech, workers have an important reason to highly prioritize their continued learning and development.
"[They] know they'll fall behind if they don't stay up-to-date on the latest tech," EDB's report said.
In a sector that is constantly evolving, that means its workers have to stay on top of their day-to-day assignments while also keeping their skills current, software engineer Kaleb McKelvey wrote for analytics company LogRocket.
Mentors help mentees learn, he said, while providing valuable perspective.
"Not only do we need to stay updated on the technologies we're working on, but we are also constantly learning new best practices that lead to better development flows," McKelvey said.
"Mentors can help ensure mentees are continuously learning over time and keeping skills relevant by sharing tips and valuable resources, and by making sure they understand it's impossible to know everything."
Mentorship can create healthier workplaces for employees of colour
A 2019 Catalyst report showed that in Canada, workers who identify as Black, South Asian, or East Asian experience levels of "emotional tax" that lead them to consider quitting their jobs at rates that are "dangerously high."
That tax is described as "the combination of feeling different from peers at work because of gender, race, and/or ethnicity, being on guard to experiences of bias, and the associated effects on health, well-being, and ability to thrive at work."
"People of colour are an engine of Canada's economy, yet they continue to face some of the workplace's most entrenched hurdles, such as near invisibility in top leadership roles, pay inequities, and discrimination," said Tanya van Biesen, executive director of Canada at Catalyst.
However, the report said leaders who create empowering work environments that support employees of colour can drive their intent to stay.
Those environments are cultivated by equipping people of colour with the tools they need to thrive, the report said, and that includes ensuring employees feel they have allies in leadership and access to the supportive resources they need to excel.
And mentorship programs can help professionals who are minorities to feel an increased sense of support in the workplace, Jacob Johnson wrote for Codeacademy in February.
"A good mentor can open the door to many opportunities, especially for Black (and other minority) professionals who navigate homogenous work environments, microaggressions, and harmful stereotypes throughout their careers," Johnson said.
"[Mentors] can offer a source of support and empathy as they provide professional guidance and help accelerate your career growth."
But it's important to note that in general, EDB reported that mentorship programs need to be genuine to be effective, report says
"It is not enough for an organization to claim they have such programs," it said.
"They must be properly implemented, and employees must be given consistent encouragement and space to invest their time in these programs."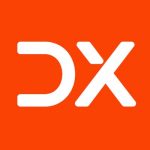 DX Journal covers the impact of digital transformation (DX) initiatives worldwide across multiple industries.