IDC: Digital transformation spending will take up 50% of IT budgets by 2023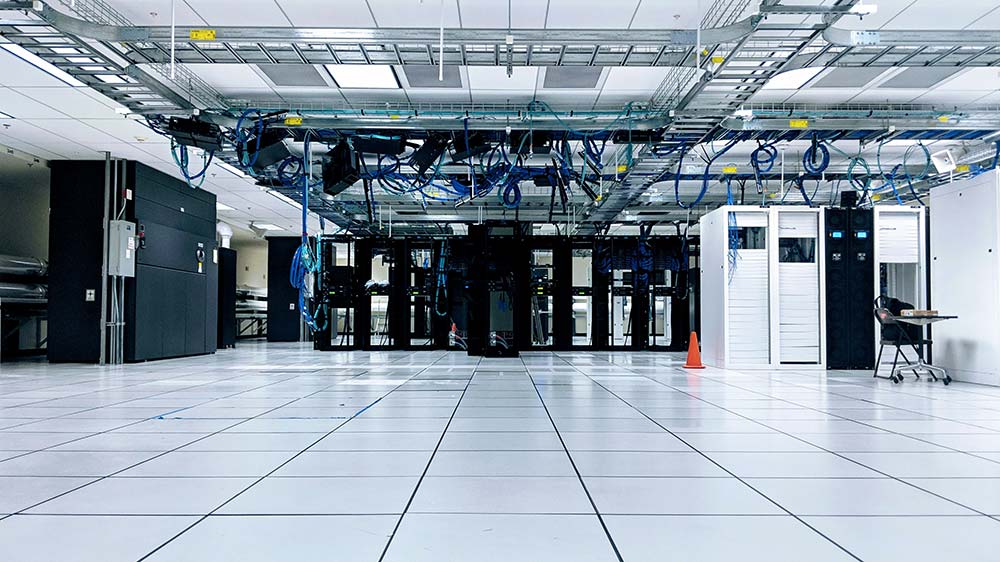 It's a staggering number, but as organizations look to build off existing strategies, direct digital transformation investment spending will approach $7.4 trillion between 2020 and 2023, reports IDC, resulting in organizations becoming digital-at-scale future enterprises.
In unveiling their FutureScape: Worldwide Digital Transformation 2020 Predictions report, IDC highlights the critical business drivers that are helping to accelerate DX initiatives and investments — in the face of business challenges, the speed of scaling, and rising customer expectations.
The 2020 report marks the fourth installation of IDC's digital transformation predictions.
According to IDC analyst Shawn Fitzgerald, investment in direct digital transformation "is growing at a compound annual growth rate (CAGR) of 17.5% from 2020 to 2023, and is expected to approach $7.1 trillion as companies build on existing strategies and investments, becoming digital-at-scale future enterprises."
The report adds that digital transformation spending will grow to more than 50 percent of all ICT investment, from 36 percent today. The largest growth will be seen in the areas of data intelligence and analytics.
Fitzgerald, along with fellow IDC analyst Bob Parker, detailed the ten industry predictions that will, over the next one to five years, impact DX efforts of CIOs and IT professionals:
Prediction 1 – Future of Culture: By 2024, leaders in 50 percent of G2000 organizations will have mastered "future of culture" traits such as empathy, empowerment, innovation, and customer-and data-centricity to achieve leadership at scale.
Prediction 2 – Digital Co-Innovation: By 2022, empathy among brands and for customers will drive ecosystem collaboration and co-innovation among partners and competitors that will drive 20 percent collective growth in customer lifetime value.
Prediction 3 – AI at Scale: By 2024, with proactive, hyperspeed operational changes and market reactions, artificial intelligence (AI)-powered enterprises will respond to customers, competitors, regulators, and partners 50 percent faster than their peers.
Prediction 4 – Digital Offerings: By 2023, 50 percent of organizations will neglect investing in market-driven operations and will lose market share to existing competitors that made the investments, as well as to new digital market entries.
Prediction 5 – Digitally Enhanced Workers: By 2021, new future of work (FoW) practices will expand the functionality and effectiveness of the digital workforce by 35 percent, fueling an acceleration of productivity and innovation at practicing organizations.
Prediction 6 – Digital Investments: By 2023, DX spending will grow to over 50 percent of all ICT investment from 36 percent today, with the largest growth in data intelligence and analytics as companies create information-based competitive advantages.
Prediction 7 – Ecosystem Force Multipliers: By 2025, 80 percent of digital leaders will devise and differentiate end-customer value measures from their platform ecosystem participation, including an estimate of the ecosystem multiplier effects.
Prediction 8 – Digital KPIs Mature: By 2020, 60 percent of companies will have aligned digital KPIs to direct business value measures of revenue and profitability, eliminating today's measurement crisis where DX KPIs are not directly aligned.
Prediction 9 – Platforms Modernize: Driven both by escalating cyberthreats and needed new functionality, 65 percent of organizations will aggressively modernize legacy systems with extensive new technology platform investments through 2023.
Prediction 10 – Invest for Insight: By 2023, enterprises seeking to monetize benefits of new intelligence technologies will invest over $265 billion worldwide, making DX business decision analytics and AI a nexus for digital innovation.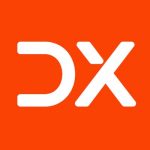 DX Journal covers the impact of digital transformation (DX) initiatives worldwide across multiple industries.
Taking the pulse of digital transformation success with surveys from AHEAD and PwC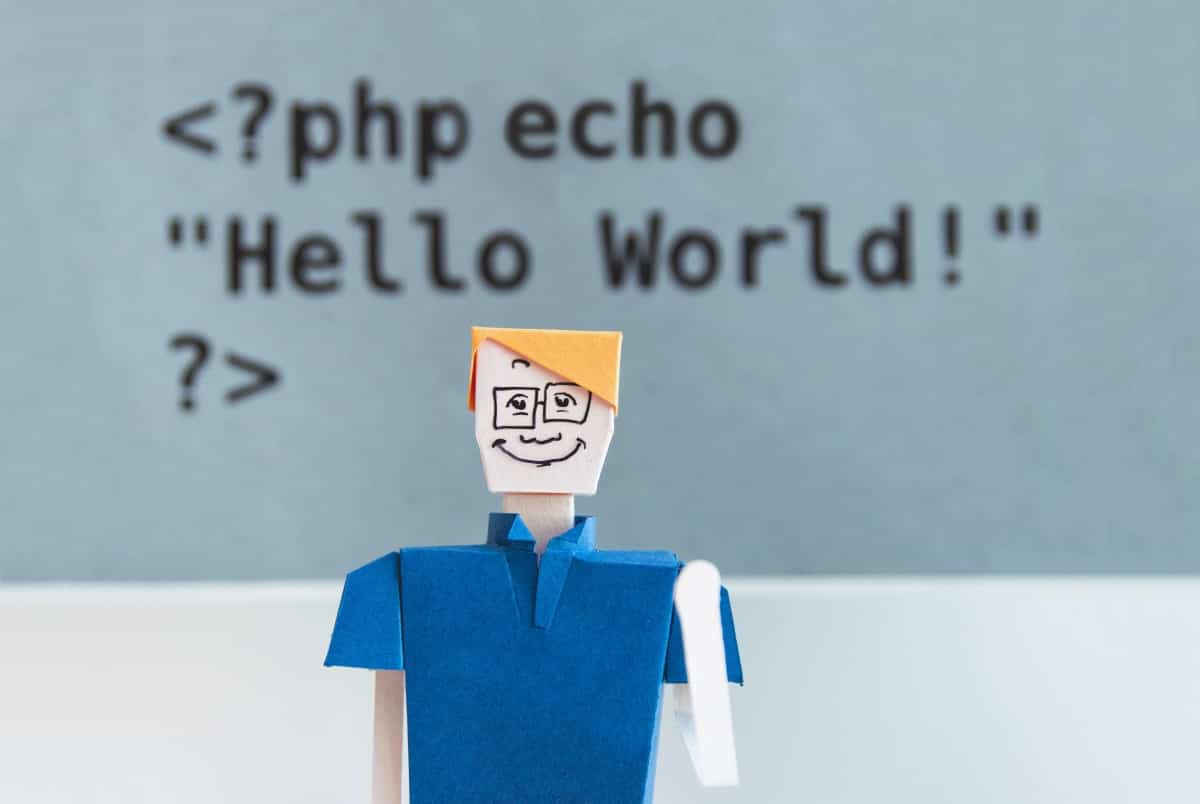 Digital transformation: Necessary, but continues to be no easy feat.
Two new surveys from PwC and AHEAD are going behind the curtain of digital transformation investment, looking at the measurement of DX success — what's working and what isn't — and the gap between expectation and reality with respect to payback.
The vital role of infrastructure
Conducted by Hanover Research and commissioned by AHEAD, the State of Enterprise Digital Transformation 2020 studied close to 300 enterprise IT decision makers, finding that 93% of enterprises are undergoing a digital transformation of some kind. The biggest motivating factors were a desire to cut costs (77%) and a need to provide improved customer experiences (71%) — "components that often run counter to one another, yet are critical to a business's success," explains the report. 
Additional key findings from the State of Enterprise Digital Transformation report are:
43% of transformations are led by a CIO or CTO. CEOs, on the other hand, lead 23% of DX efforts
58% of transformations are on target or ahead of schedule, while 42% are behind schedule or stalled
36% say the combination of legacy system complexity and technical debt are the biggest transformation obstacles, followed by a lack of funding commitment (13%)
Among those companies on schedule, 94% say their infrastructure and operations can keep up with the demands of apps and software development functions.
In analyzing factors surrounding enterprise digital transformation, AHEAD identified six areas that correlate with success — defined by the organization as a respondent citing their current transformation is on schedule or ahead of schedule.

These six factors are:
Dedicated Leadership: "Transformations led by a CIO, CEO, CDO, or CTO are 22% less likely to fall behind schedule."
An "all-in" approach: "Transformations that are on track are 30% more likely to be full-scale initiatives."
Defined strategy: "Enterprises undergoing successful digital transformation are 12% more likely to have a defined digital strategy."
Infrastructure: "Businesses that include IT infrastructure as a big part of their digital transformation are 36% more likely to have a successful transformation."
DevOps: "Enterprises that take a DevOps approach and see their infrastructure and operations as integrated are 43% more likely to see success in digital transformation."
Getting to payback
In its 2020 Global Digital IQ research PwC found that just 5% of companies "are doing all it takes" to get to payback from digital — a group they call Transcenders. 
PwC identified 4 ways these organizations achieve payback on digital transformation:
Mandate change: "84% mandate—not just encourage—collaboration and cross-functional work." As a result, these organizations have a clear direction for digital 96% of the time.
Invest like you mean it: "Transcenders invest 33% more than other companies in the plumbing—the technology, processes, operating models, and the ways of working—that will drive their digital supremacy." This has led to a 17% higher profit margin growth at these organizations, and an increase in time spent innovating at 84% of Transcenders.
Put people first: People are at the core of innovation, and "63% of Transcenders have upended their training process and obsess over getting it right." At 72% of Transcenders, adoption of new programs and tech is widespread.
Build resilience: "67% of Transcenders lived through a major disruption—merger or acquisition, business model change, or senior leadership change—in the last two years and have come out stronger." The payoff is that 90% of Transcenders aren't falling behind in digital.
As part of the survey, respondents named up to five companies they believed lead in digital. Some of the most repeated names include Sony, Porsche, Facebook, Apple, Walt Disney, P&G, AliBaba, Netflix, Microsoft, Amazon, and more.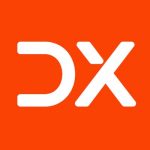 DX Journal covers the impact of digital transformation (DX) initiatives worldwide across multiple industries.
MIT Sloan scientist shares digital transformation lessons for older companies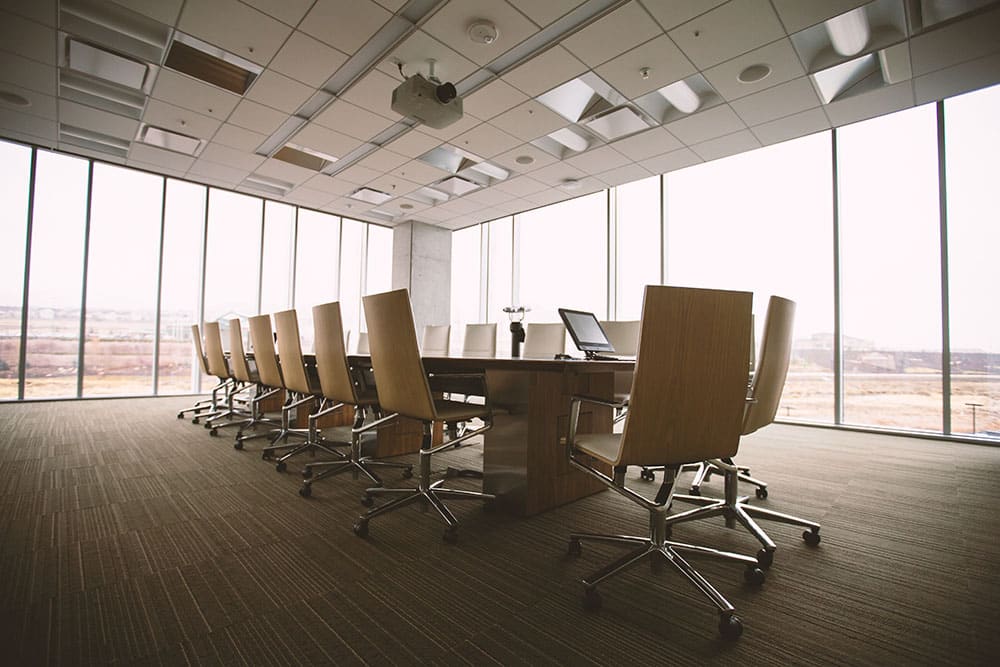 Not sure how examples from Apple, Amazon, Uber, or Airbnb can apply to your older organization currently on its digital transformation journey?
Not all of us can be digital natives, but a new book from MIT Sloan's Center for Information Systems Research principal research scientist Jeanne W. Ross (along with Cynthia M. Beath and Martin Mocker), is exploring lessons from established organizations that have made substantial progress in their own digital transformation work.
Designed for Digital: How to Architect Your Business for Sustained Success distills five years of research, which includes case studies and surveys from hundreds of business and IT leaders. Most companies represented were very early in their DX journey, but examples of established companies that found success in navigating the digital waters include DBS Bank, LEGO, Philips, Schneider Electric, and USAA.
David F. Carr, in an article from The Enterprisers Project, outlined five key takeaways from the book:
1) Your business needs a digital design
"Instead of trying to be Amazon, your organization should be figuring out how to continue to do what it does well and add digital products that enhance its products and services," explains Ross.
To figure out what makes sense for the organization, you need a design for your business, Carr elaborates. That means better distribution. As the book explains, "The accountability framework for digital devolves many decision rights to autonomous teams while creating the context to help these teams make the right decisions."
2) IT architecture is important, but not the point
Frequently overstated by marketing experts is that digital transformation is more about business strategy than the technology. 
"The point is not to design an elegant digital system that will impress other IT architects but to use technology to create business opportunities," Carr summarized.
3) A robust operational backbone is necessary but not sufficient:
An important distinction Ross and her fellow authors make is between the operational backbone and the digital platform.
The former means the systems at the heart of operational efficiency, like ERP, supply chain, and CRM systems. "If your organization has been around a few decades, your operational backbone includes all the things you were supposed to have been integrating and optimizing all along."
The digital platform, however, involves the new technologies your organization needs to create digital products. This platform will be a custom creation, due to the diverse needs of business design.
A major reason organizations have for not reaching digital innovation is that their operational systems are holding them back, which pivots to the next takeaway observed by Carr.
4) Pivot to digital ASAP
"The need for a robust operational backbone may mean your organization needs to devote more energy to boring but important backend systems before it can do the cool new digital stuff," explains Carr. "On the other hand, be alert for the point where it makes sense to declare your operational backbone 'good enough.'"
An example used in the book is of Schneider Electric, a multinational headquartered in France that makes electrical distribution and management products for utilities and industry. Management recognized the wasted potential of divergent IoT and cloud efforts, gathering them into a coherent cloud platform.
5) Create a digital platform, not an isolated app
While a series of apps might be the "cooler" approach, a digital platform offers reusable components with support for all digital products — both now and future ones — ingrained in its design. 
A perfect, flexible, and scalable platform isn't going to happen immediately, so evolution is a necessity once the work is started. As the book explains, "Digital companies will be tempted to simply code the functionality for any given offering in a one-off, monolithic fashion." This strategy could work in the early stages, but will culminate in a rework when customer demands create opportunity for adaptation.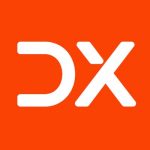 DX Journal covers the impact of digital transformation (DX) initiatives worldwide across multiple industries.
Digital transformation will generate significant growth in Latin America in 2020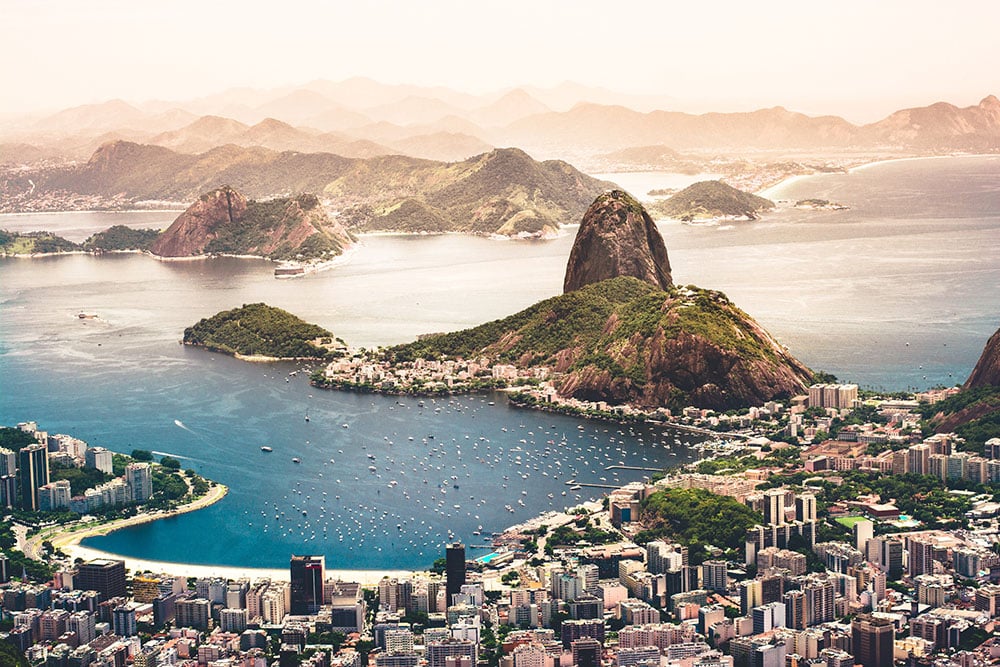 Over the last few months, headlines out of Latin America have been primarily related to socioeconomic instability and poor economic growth. 
According to IDC, however, that could change as digital transformation initiatives could generate as much as $48 billion in 2020.
In 2019, growth in the region's hardware, software, and services market reached 1.3%, but analysts predict an upturn.
Ricardo Villate, IDC Latin America VP, explained that the biggest areas of IT investment within Latin America will be around the "pillars for the third platform" — cloud, big data and analytics, mobility and social enterprise. These will represent 58 percent of all investments in 2020.
"The world is approaching digital supremacy — the moment when the digital economy outweighs the size of the non-digital economy, " Villate told ZDNet.
What's on the horizon for the region? As part of their FutureScape 2020 series, IDC's further predictions for IT trends of Latin America, over the coming years, include:
More than 40% of all ICT spend in the region will go directly to DX and innovation, growing by 22% annually. By comparison, 2018 saw 20% growth.

Within a couple years, more than half of Latam countries will integrate cloud management through public and private clouds, through hybrid or multi-cloud management technologies.

More than half of new business applications will incorporate AI.

By 2024, more than 35% of user interface interactions will feature AI.

AI spending will continue growing — up to 44.2% in 2020.

By 2023, the five largest public cloud platforms will make up more than 80% of the Latam market.

In three years, 30% of Latin America's top 2,000 companies will appoint a Chief Trust Officer.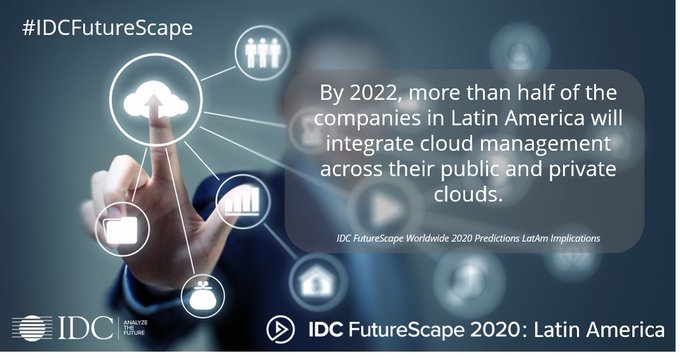 "In the digital economy, every business has the potential to become a platform," added Villate, "with a community of outside developers around it to extend its value beyond its own direct reach."
Related Reading: AI and biometrics could boost e-commerce confidence in LatAm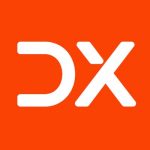 DX Journal covers the impact of digital transformation (DX) initiatives worldwide across multiple industries.