IoT + Blockchain = Product Intelligence: An equation that delivers secure monetization opportunities
In the equation IoT + X = Intelligence, what role can blockchain play as the X factor?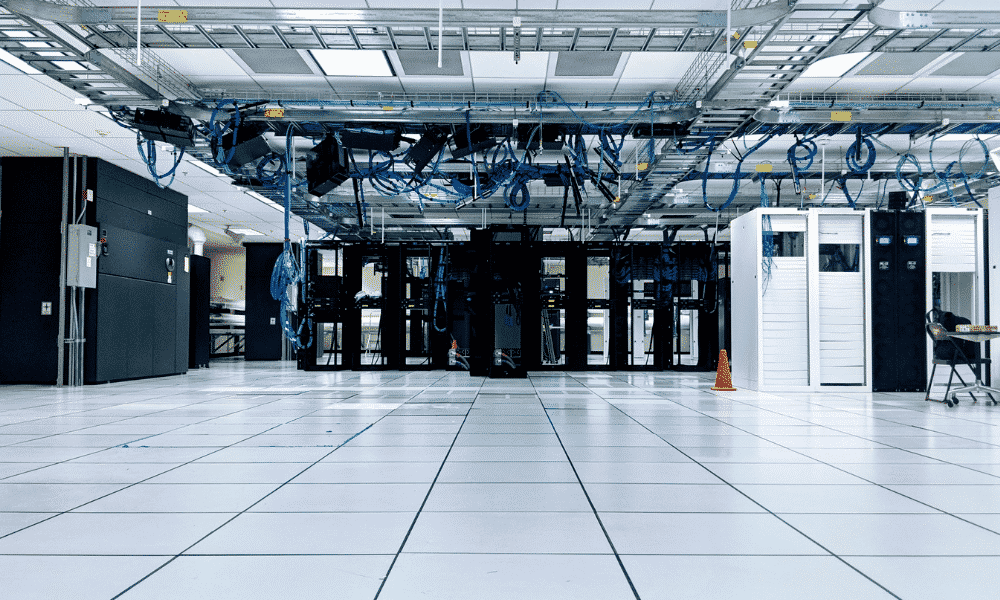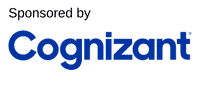 One of the many advantages of the Internet of Things (IoT) is that it has introduced additional revenue streams. But to truly capitalize on these, companies might need to rely on yet another technology: blockchain.
The linear transactions involved in a traditional economy typically mean that a company produces a widget at the end of a series of interlinked processes — a product that customers then buy. Supply chain vendor interactions and marketing strategies cater to this linear model with the goal of increasing efficiencies and revenues along the way. 
Case Study: Advancing Smart Manufacturing Operations Value with Industry 4.0 Platform
But the traditional economy is giving way to new ways of doing business, spurred in part by Internet of Things (IoT)-enabled devices. The sharing economy upends the notion of an asset and the end product — think Uber and how it uses vehicles as shared assets. 
IoT allows for a larger number of opportunities where intelligence can be monetized. The assumption is that IoT-embedded devices used in manufacturing or other operations can yield valuable information about how they are being used. These device manufacturers in turn can buy and leverage that intelligence to fine tune use cases and product capabilities.
A secure ecosystem for IoT
To facilitate such sharing of intelligence, enterprises need to enable external entities to dip in and out of the information data pool that IoT generates. 
The enterprise needs to build an ecosystem comprising the following building blocks:
Enable access to the intelligence through an application programming interface

Enable commercial transactions to facilitate data transfer
While the idea of information monetization is a tempting one, companies also need to ensure that they're maintaining a strict firewall around proprietary data, allowing only authorized packets to be shared.
[Download]: A New Approach to PLM
This is where blockchain can be useful. "Blockchain introduces trust," says Jagmeet Singh, Director, Connected Products, at Cognizant. Think of blockchain as a ledger of information points where each data point is linked to the previous set in a series, creating a chain. The handy aspects of blockchain technology is that it always points to a single source of truth. Data cannot be altered, only added to. Such powerful encryption makes blockchain technology especially useful to deploy in conjunction with IoT devices. 
Instead of having to authenticate each transaction, blockchain can be used at scale to make authentication of partners much easier and faster, Singh says. "Now that you have established trust between devices, the speed of granting permissions to access needed data can be faster. You don't have to go through authentication very time you make a call to a new device for transmission of data," he adds.
Singh cautions that IoT embrace of blockchain is still not a reality. Stumbling blocks include the difficulties in bringing together different stakeholders with varying objectives. "You have to clearly articulate what the development infrastructure is going to look like, you have to navigate compliance issues," Singh says. 
Blockchain introduces trust (and therefore, security) and transparency into the IoT equation, thereby enabling operations intelligence at scale, Singh says. Enterprises are evaluating which IoT-enabled assets might participate in such a new shared economy and what the infrastructure for such a system might look like. 
Finding a balance between consumer experience, privacy, and trust
A new study finds that 85% of global executives believe smooth digital transactions are "essential to business survival."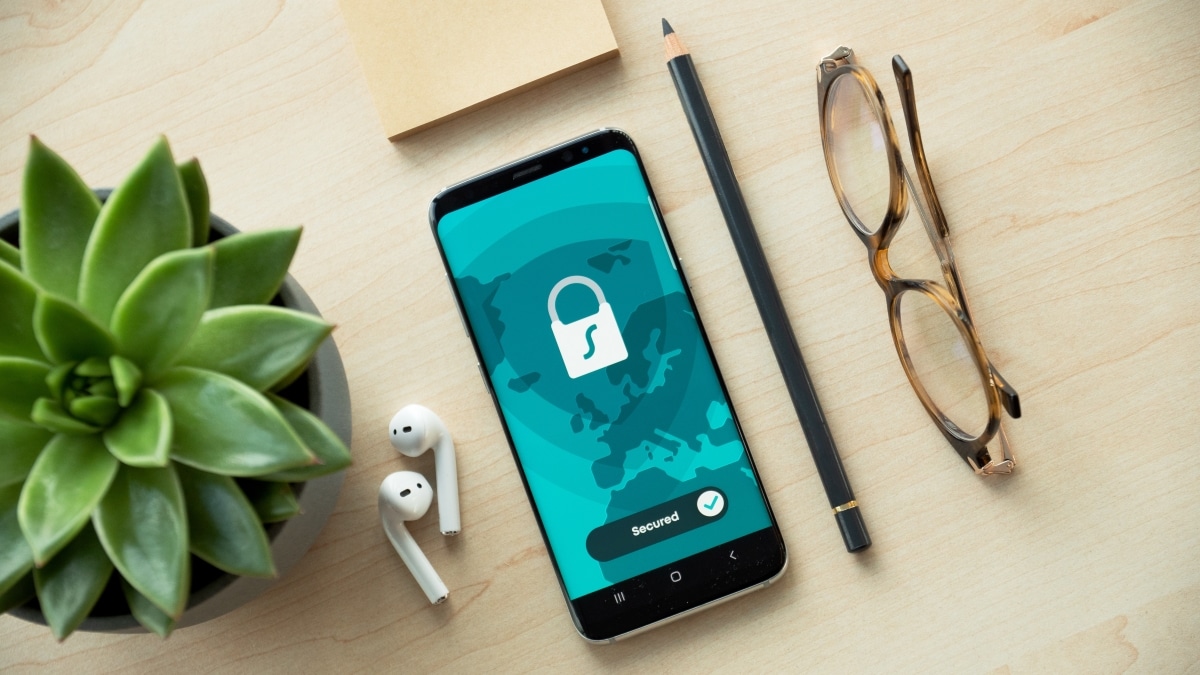 According to a new study, business success is largely dependent on how smooths consumers find their digital transactions.
The global study by The Economist Intelligence Unit and consumer credit reporting agency TransUnion found that close to 85% of global executives surveyed said they believe "smooth digital transactions are 'essential to business survival' rather than merely a competitive edge."
In a survey completed by over 1,600 senior execs — including 180 from the US — @TheEIU study for TransUnion assesses attitudes toward various long-term trends affecting #fraud, #security and #commerce in the #digital domain. https://t.co/wBXnnOsZoL pic.twitter.com/LvBldFXz9s

— TransUnion B2B (@TransUnionB2B) October 23, 2020
The report — titled New Dimensions of Change: Building Trust in a Digital Consumer Landscape — featured responses from 1,610 executives in Brazil, Canada, Chile, China, Colombia, the Dominican Republic, Hong Kong, India, the Philippines, South Africa, the UK, and the US. 
One of the biggest takeaways is that technologies like AI, national IDs, and super-apps (apps that act as all-in-one experiences like WeChat and Alipay) "can help overcome hurdles and possibly create new challenges to building digital trust."
New transformations mean new risks
Going hand in hand with the COVID-related acceleration of digital transformation — in conjunction with work-from-home and stay-home mandates — there's been a massive surge in online spending. According to the report's introduction, global e-commerce monthly traffic has grown from 16 billion to 22 billion between January and June this year. 
But of course, with this acceleration comes a whole new range of risks, with a rise in cyber-fraud and phishing scams. 
Per its introduction, the report asks these important questions:
How can executives both grow their business, while also mitigating fraud and managing the upheavals of the pandemic? What changes have they made to the digital transaction process? And how has the pandemic played into longer-term digital transformation initiatives such as artificial intelligence (AI), digital wallets and national digital identification schemes?
"All of this digital progress will be wiped out if we can't remove these barriers to building bilateral digital trust," explains Shai Cohen, senior vice president of Global Fraud Solutions at TransUnion. For instance, two-thirds of executives in the study who said their company changed their digital transaction process as a result of the pandemic experienced glitches."
Building trust
When looking at ways of building consumer trust, en route to preventing fraud, respondents overwhelmingly indicated that:
Biometrics will emerge as the dominant method for customer authentication (85%).

AI can go a long way in security and fraud detection (43%).

Consumer fraud can be mitigated through a national digital ID system (79%). It should also be noted that 7 in 10 respondents believe that such a system would allow low-income groups to have better access to services.
"Technological innovations like AI, biometrics and national digital IDs paired with proven fraud prevention methods like device intelligence can provide a more convenient and inclusive way for consumers to transact that still protects security and privacy," said Cohen.
Acceleration and AI: The digital transformation of sales in 2020
77% of sales leaders say their digital transformation has accelerated since last year.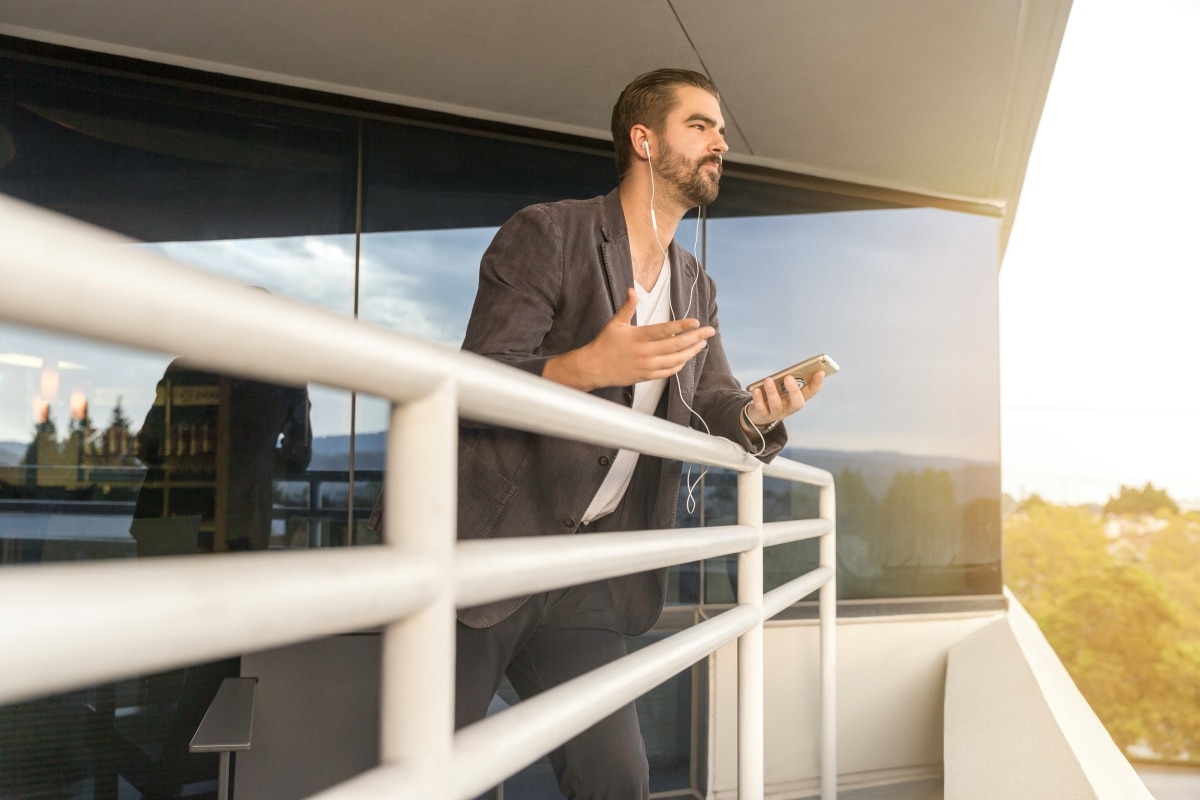 When the pandemic started, most industries had to work quickly to adapt to the now-ubiquitous 'new normal.' Whether that meant adjusting to work-from-home or using new tools to better reach and respond to customers, agility — and digital transformation — was at the forefront.
And sales departments, no doubt, had a significant shakeup.
According to Salesforce's recently-released, data-driven Fourth Edition State of Sales report, 72% of sales reps say success metrics have changed in light of economic trends. The report — generated from a survey of almost 6,000 B2B and B2B2C sales professionals from around the world — also found that 58% of sales reps expect their roles to change permanently. 
When results are narrowed to sales professionals within the technology sector, 55% of respondents say their customer relationships are stronger than in 2019, and 60% say they expect their role to permanently change.
.@salesforce's fourth edition State of Sales report has up-to-date insights on how sales organizations around the world are adapting to a new selling landscape during a global pandemic: https://t.co/DcsqqImNzC pic.twitter.com/HTL7E6CDN0

— Salesforce News (@SalesforceNews) September 22, 2020
Digital transformation 
Looking specifically at the state of DX in sales, 77% of sales leaders say their digital transformation has accelerated since 2019. This aligns with the overall trend of DX adoption being expedited as a result of the pandemic — a topic we've covered. (See here, here, here, here, and here.)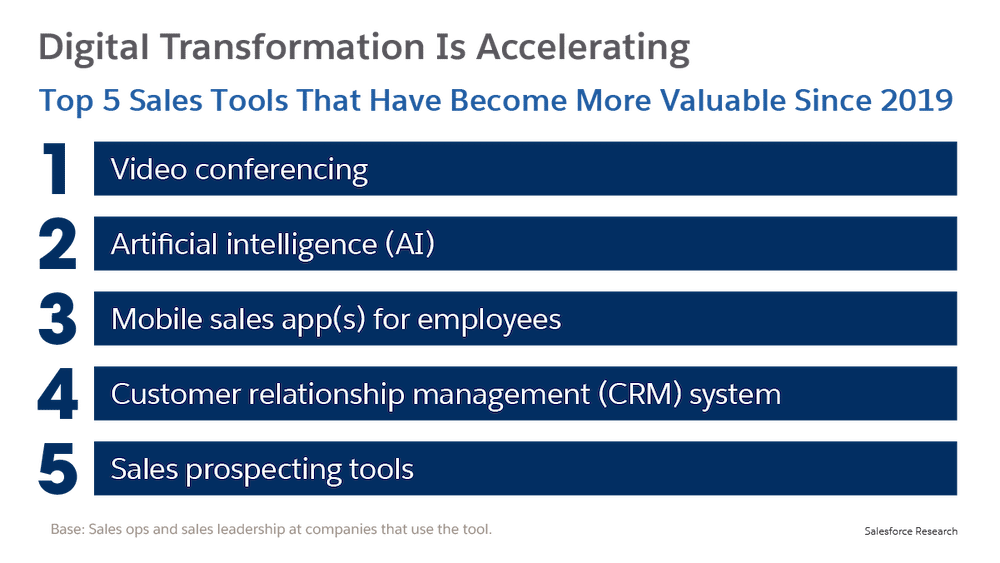 (Image via Salesforce)
In addition, "81% of respondents say sales technology needs have changed significantly since last year, and that they're implementing changes faster than in 2019." Among sales operations, 84% say DX has accelerated since 2019. 
One technology that's seeing increased adoption in sales is AI. Its use has grown by 76% since 2018, the report found. According to Salesforce's summary, "salespeople consider AI's most significant impact to be improved understanding of customer needs — which speaks to the speed of change and importance of insight into customers' evolving situations." Among high-performing sales organizations, 57% report using AI to "improve internal processes and customer experience."
Digital transformation is vital for COVID crisis recovery in Latin America and Caribbean
"The crisis has created the momentum for long-overdue reforms that can help spread the benefits of digital transformation to achieve inclusive and resilient growth," says OECD Secretary General.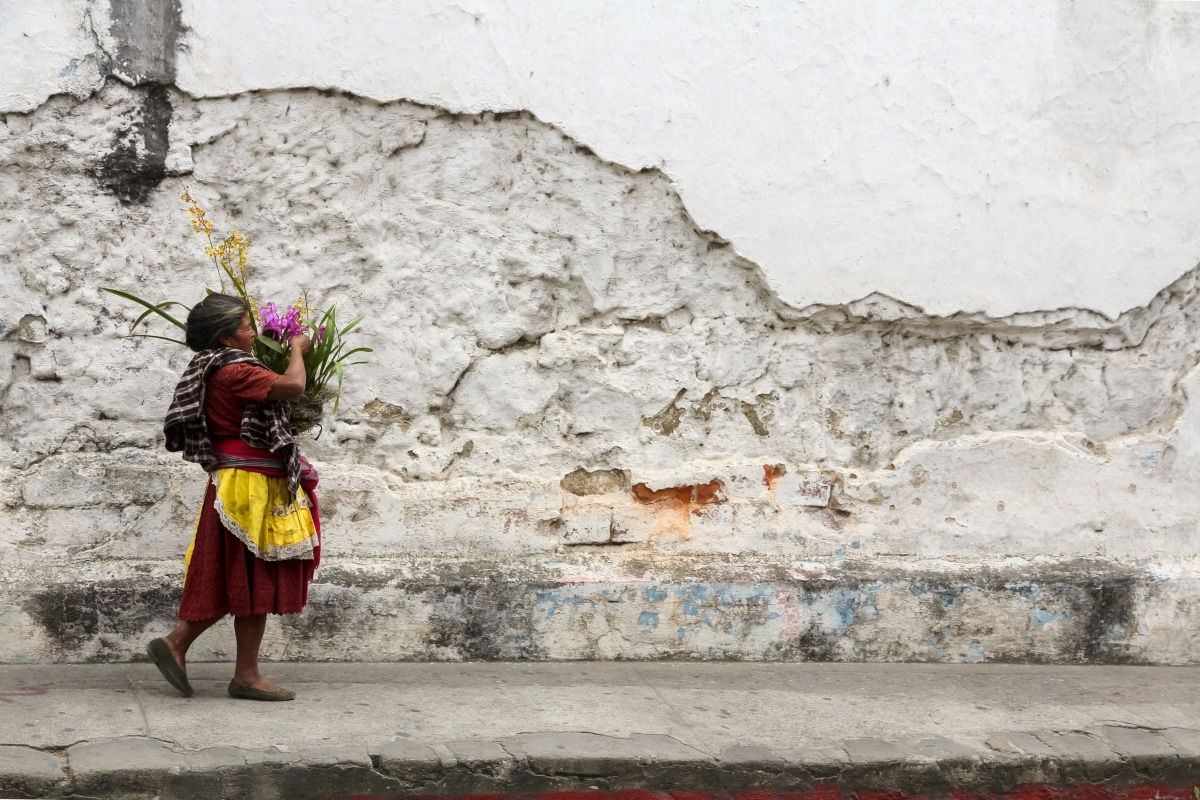 A new report from the Organisation for Economic Co-operation and Development (OECD) shows digital transformation is the key to quicker recovery from the COVID-19 crisis for Latin America and the Caribbean.
Produced jointly with the United Nations Economic Commission for Latin America and the Caribbean (UN ECLAC), the Development Bank of Latin America (CAF), and the European Union (EU), the report details the harsh impact of the pandemic on marginalized populations. 
Titled Latin American Economic Outlook (LEO) 2020: Digital Transformation for Building Back Better, the report found that microenterprises were hit especially hard — 2.7 million are likely to close, at a loss of 8.5 million jobs.
"The socioeconomic crisis makes a new development model more urgent than ever," said Alicia Bárcena, Executive Secretary of ECLAC. "Digitalisation could be a powerful tool to overcome the structural challenges of the region, only if it is considered as a comprehensive way to foster progressive structural change, through policies for the generation of new sectors, quality jobs, the development of capacities and innovation."
According to Ángel Gurría, Secretary General of the OECD, "the crisis has created the momentum for long-overdue reforms that can help spread the benefits of digital transformation to achieve inclusive and resilient growth."
"It also highlights the urgent need to bridge the digital divides between territories, families, students, workers, and firms."
The role of DX
How can digital transformation help Latin American and Caribbean communities? 
"By stimulating business innovation and new consumption models, transforming production systems and value chains, re-organising economic sectors, and introducing new conditions of competitiveness," the report found.
3⃣ challenges #digitization can help #LatinAmerica overcome:

🔄Productivity
✅Inclusivity
🗃️Governance @AgendaCAF @cepal_onu @europeaid @EU_Commission @eclac_un#EconomicOutlook ➡️https://t.co/5adVArgLSt pic.twitter.com/XEjsp7L6g9

— OECD_Centre (@OECD_Centre) September 25, 2020
One way digital tools can help is providing support for better access to services, such as healthcare and education, in addition to putting the people at the center of policymaking.
Digital tools can support access to better services (including health & education) & can address citizens' demands & rising social discontent in #LatinAmerica & the #Caribbean.

How? By facilitating⬆️credible, effective, inclusive & innovative institutions https://t.co/5adVArynh3 pic.twitter.com/fnsR3sAMg1

— OECD_Centre (@OECD_Centre) September 27, 2020
As Luis Carranza, Executive President of CAF added, "digital transformation offers a unique opportunity to boost productivity and to provide better public services in Latin America and the Caribbean. With Covid-19, the region has accelerated its digital processes, but there is still a long way to close the gap with advanced economies."
"A rough road ahead"
There are certainly challenges in the way of advanced digital transformation acceleration. 
Take internet access. In 2018, 68% of the population in LAC used it regularly, behind the OECD average of 84%. Inequality is also evident here. 75% of the richest population in Latin America use the internet compared to only 37% of the poorest population.
In terms of digital transformation, over 20% of jobs in some countries are likely to be automated in some fashion. As a result, investment in education and training in digital skills is crucial.  
In order for the digital transformation agenda of the region to be successful, the report details recommendations for better coordination of efforts, and how these need to align with National Development Plans. There's also an emphasis on the importance of international partnerships to the success of DX efforts.