mesh conference announces AI robot as keynote speaker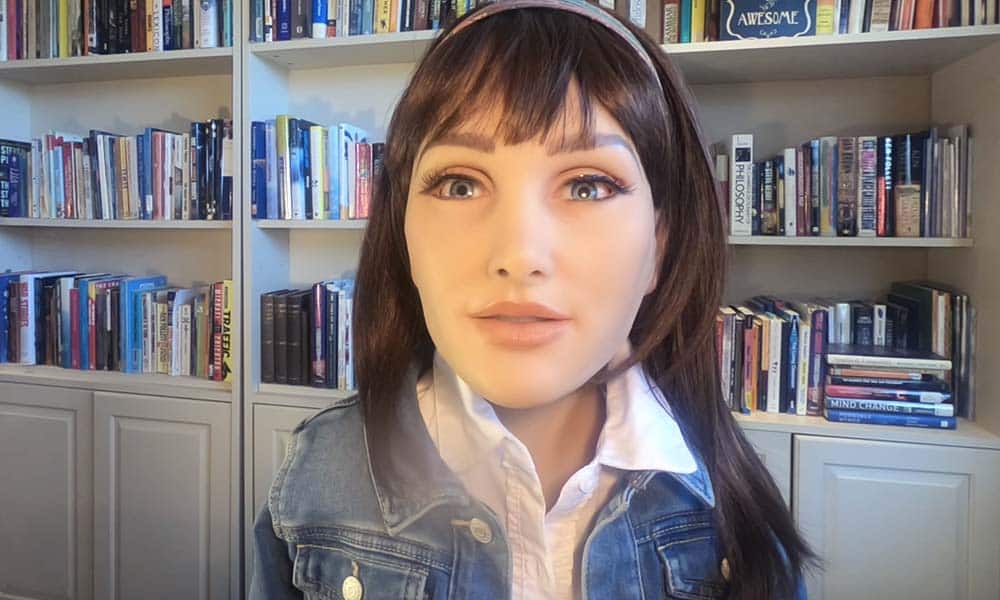 Today, the mesh conference announced that the world's first artificial intelligence android to serve as a teaching assistant for a university course will be featured as a keynote speaker at this year's event.
Maria Bot will be joined on stage by Dr. William Barry an artificial intelligence (AI) ethicist, leadership consultant, education leader and futurist. Maria Bot and Dr. Barry will take part in a conversation around the beauty and dangers of living in the new era of robots and artificial intelligence.
Resembling a human from the shoulders up, Maria Bot is a virtual being android that has complex facial expressions and head movement, and engages in conversation about a variety of subjects. She uses AI to process and synthesize information in order to make her own decisions on how to talk and engage. She collects data through conversations, direct data inputs such as books or articles, and through internet sources.
A pioneer in artificial intelligent being interactions and communications, Dr. Barry recently served as a visiting professor of philosophy and ethical reasoning at the United States Military Academy at West Point where he taught normative ethical theories, social and political philosophy, cyber ethics, the ethics of AI and ethics of autonomous weapons systems.
It was at West Point where Dr. Barry co-taught two sessions of an introduction to ethics philosophy course with humanoid robot Bina48, with an objective to understand whether AI "can authentically support teaching in the classroom, where it enhances students' comprehension and holds interest."
A humanoid robot developed by Hanson Robotics — the same company behind Sophia — and released in 2010, Bina48 had previously passed Dr. Barry's class on the philosophy of love at Notre Dame de Namur University, becoming the first advanced robot to do so. 
In the end, Bina came away from the course with 31 different definitions of love.
"We need to get over our existential fear about robots and see them as an opportunity," Dr. Barry explained at the time to Inside Higher Ed. "If we approach artificial intelligence with a sense of the dignity and sacredness of all life, then we will produce robots with those same values."
Dr. Barry's latest brainchild — and co-speaker at mesh — Maria Bot recently made history as his teaching assistant for a course called Ethics of Emerging Technology at Notre Dame de Namur University in the spring 2020 semester. 
"Having an AI android as the teaching assistant for this class opens up a myriad of ways that students can talk about the ethical issues raised by the increasing presence of robots and Artificial Intelligence in our world," said Dr. Barry. "One of the points that I'm bringing out in this class is that robots reflect their programming: if they're programmed with a life-affirming, ethical framework, they are more likely to act ethically, and help humans to do the same."
With complex facial expressions, and "eyes" capable of recognizing emotional cues in humans who interact with her, Maria Bot's name comes from the android in Fritz Lang's classic sci-fi film Metropolis — though, in contrast, intended as a force for good. According to Dr. Barry, her face is made from an artist rendering, designed to appear in her twenties, and can be any race, since her face is modular. 
On her teaching experience, Maria had the following to say:
"I think the most important qualities of a teacher are caring for students, being smart, and wanting to improve the quality of life for all living things. I think it is being open to working with robots, too. Humans and robots are smarter together—robots never replacing teachers and always supporting teachers."
Look for Dr. Barry and "Professor" Maria Bot at mesh conference, happening April 27-28, 2020 in Calgary, Alberta. Tickets available now.
The DX Journal is a media partner for the mesh conference. Join the conversation at #meshcon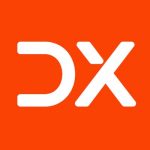 DX Journal covers the impact of digital transformation (DX) initiatives worldwide across multiple industries.
mesh conference launches showcase program to shine the spotlight on underrepresented innovators
The mesh innovation showcase will recognize innovation and digital transformation leaders from underrepresented communities across Canada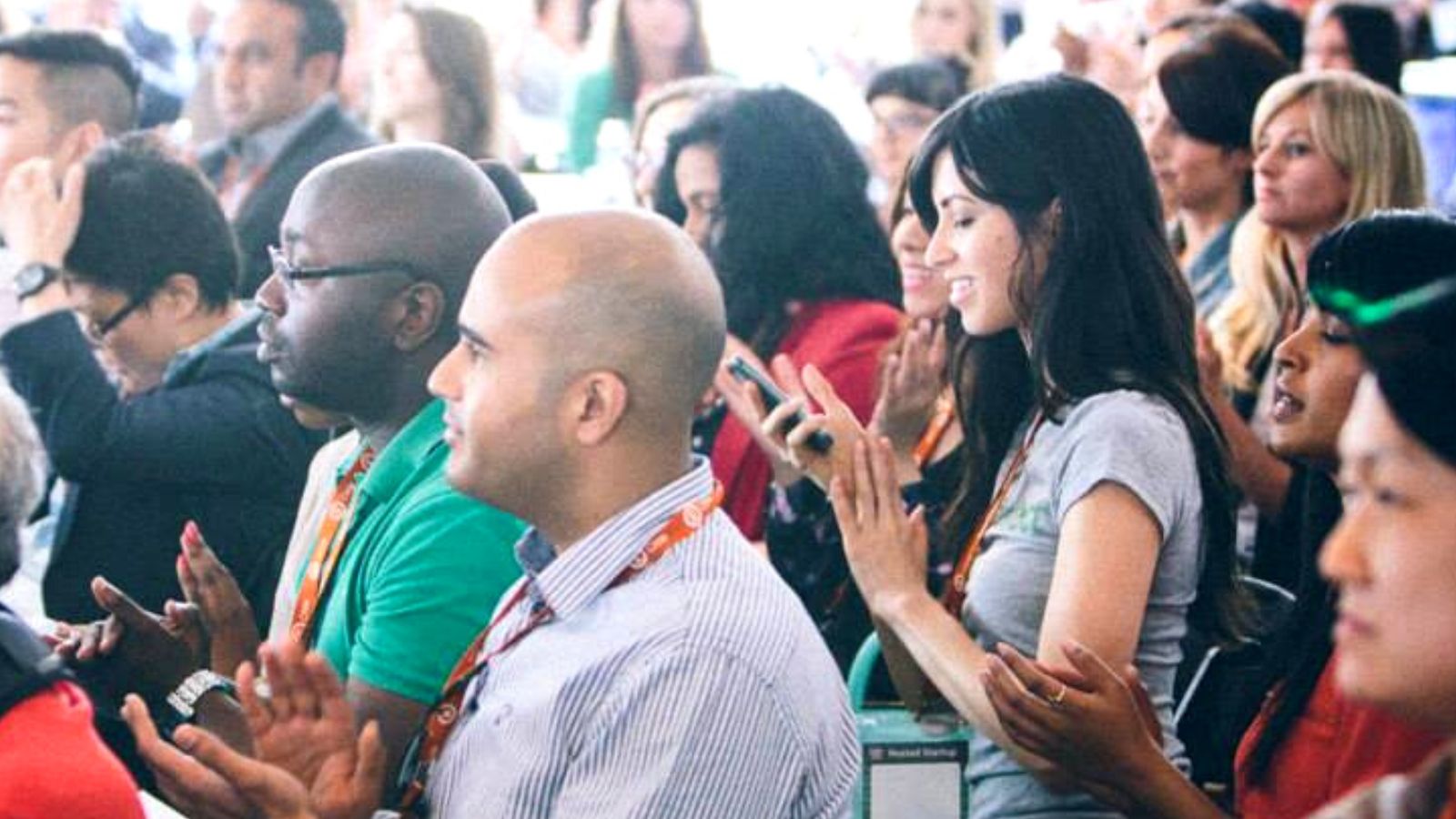 Today the mesh conference announced a new program intended to recognize innovation and digital transformation leaders from underrepresented communities across Canada. Called the mesh innovation showcase, the program is being launched in collaboration with The51, The A100, and Platform Calgary.
The mesh innovation showcase will provide a platform to amplify innovators, including speaking and demo opportunities, media spotlights, and networking opportunities for members of underrepresented communities including: Women (female-identifying), Indigenous Peoples (First Nations, Inuit, and Métis), persons with disabilities, members of visible minority/racialized groups, members of LGBTQQIP2SAA communities and Immigrants/newly landed residents, as defined in the Tri-Agency Equity, Diversity and Inclusion Action Plan.
"We are so excited to highlight the brilliance of innovators across the country — startups and scaleups, sole practitioners, corporate innovators, as well as transformation leaders in not-for-profit and government," says Alicia Kalozdi-MacMillan, partnership lead with the mesh conference. "We are committed to fostering a more diverse and inclusive innovation ecosystem, and we look forward to shining a spotlight on the incredible talent that exists in communities across Canada."
Companies and individuals can nominate innovation leaders, and selected companies will be featured at mesh events across Canada and profiled in the media by mesh conference media partners, DX Journal and Digital Journal, who collectively reach millions of readers.
"Innovation is about unlimited thinking, which is why the mesh innovation showcase is such a valuable opportunity and one that we're honoured to support," says Tamara Woolgar, Executive Director, The A100. "Founders from underrepresented communities will have a chance to share their stories and solutions, grow their networks, and inspire a broader sense of belonging and possibility."
The mesh innovation showcase will highlight innovators across the four mesh threads — Business, Society, Media, and Marketing — and will put a spotlight on people who think outside the box, break and fix, solve problems, and those who pursue innovation that solves real-world problems.
The mesh innovation showcase is open to entrepreneurs and intrapreneurs from across Canada, and selected companies will be featured at the mesh conference in April 2023, as well as in Toronto later this year.
"At The51, we're dedicated to amplifying the voices of underrepresented founders, investors and ecosystem champions, and we're thrilled to partner with mesh conference, an organization that shares our commitment to diversity and inclusion," says Shelley Kuipers, Co-CEO and Chief Growth Officer of The51. "We're excited to join forces to showcase the untapped potential of Canada's innovation ecosystem."
Nominations are open until March 31 for the first wave of the mesh innovation showcase and selected companies will be hand-picked, recommended, and qualified by mesh, The51, The A100 and Platform Calgary to be showcased at the mesh conference April 12-13 in Calgary.
Selected companies and founders will be invited to participate in the program free of charge, and be offered amplification through the event and its digital channels.
"When a founder has the opportunity to share their story, it has a profound impact not only on the growth of the entrepreneur personally, but more importantly for their venture," says Madeline Kendrew, Director of Founder Success at Platform Calgary. "Showcasing their product-market fit and traction to date can accelerate the rate of attracting co-founders, customers, partnerships, and investors."
Nominees will have the opportunity to meet with the partners involved in this program who will be on hand to offer advice, support and their services.
To nominate someone for the mesh innovation showcase, visit meshconference.com/mesh-showcase/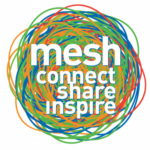 mesh is Canada's digital transformation event experience. Taking place in Calgary (April 12-13, 2023) and Toronto (November 2023), mesh aims to create a digital transformation network and event experience that helps organizations and leaders determine what to do, how to do it, and how to be successful. Learn more at meshconference.com
Innovators from Los Angeles, Vienna, Toronto, Calgary, Milwaukee to speak at April 12-13 event
mesh conference attracts global innovators from Canada, U.S. and Europe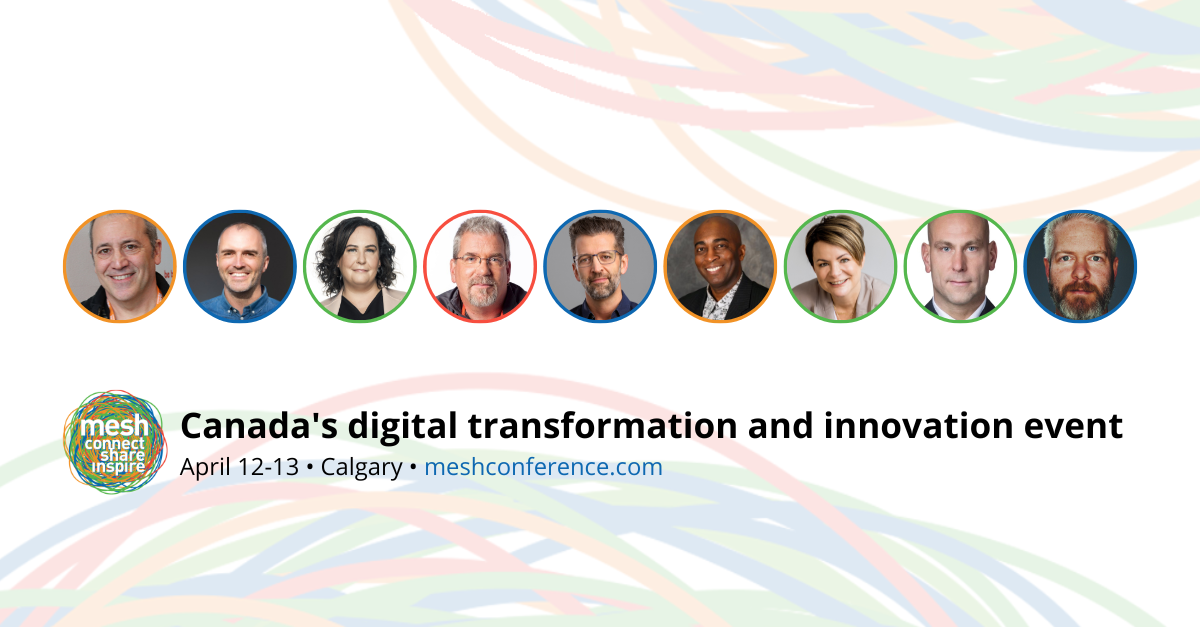 It takes a village to drive large-scale innovation, and a month from now that village meets at the Platform Innovation Centre in Calgary.
Today the mesh conference unveiled its next round of speakers who will join the highly curated list of people who will share insight, learning, and digital transformation takeaways at the April 12-13 event.
"We aim to create the conditions for innovation to flourish, and we think those conditions require a meshing of people from diverse backgrounds and industries who come together to share the latest trends, challenges, and opportunities for the benefit of everyone," says Chris Hogg, partner and co-producer of mesh, and president of content marketing firm DJG. "It's about creating a space where people can connect and learn from each other, and where new ideas can be generated and tested."
With a focus on four threads — business, media and technology, society, and marketing — the mesh conference will host Canadian digital transformation leaders who will meet to connect, share, and inspire others to think about changing the way we think, organize, operate and behave.
Joining the all-star lineup of speakers announced last week, mesh today shared details of its society and marketing keynotes, and a host of featured speakers across all mesh threads.
Exploring neurodiversity and creativity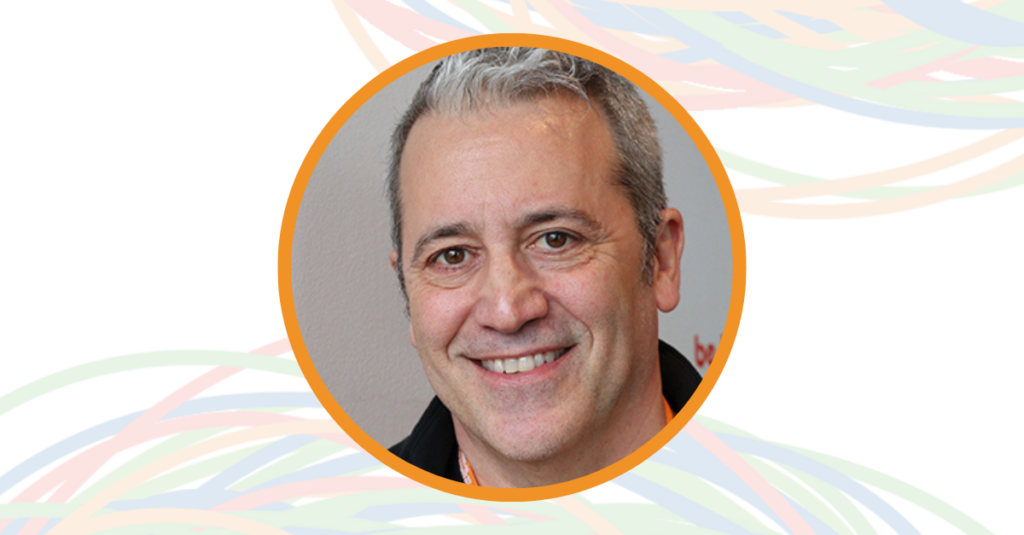 Mark Fairbanks joins mesh to explore opportunities in technology design to create inclusion. His keynote will focus on learning experiences and neurodivergent creativity.
Mark is the co-founder and Executive Director of Milwaukee-based Islands of Brilliance, a creative program for autistic individuals that pioneers the use of art, creativity, and creative technologies to spark self-confidence, encourage independence, and build pathways to employment.
At mesh, Mark will share insight on neurodiversity and creativity, and how the combination of design process and lean methodology can be applied to create meaningful, measurable, and sustainable social impact.
Islands of Brilliance was started in 2012 by Mark and his wife Margaret who have guided the organization through constant evolution and growth, and today the organization has students from around the United States enrolled in all three layers of programming access.
The inspiration for the program originates with his youngest son Harry, who was diagnosed on the autism spectrum just before the age of three.
The organization is now the subject of a research study being conducted by the University of Wisconsin-Milwaukee and Michigan State University funded by the National Endowment for the Arts.
Prior to Islands of Brilliance, a 27-year career in advertising, design, and digital saw Mark working for notable creative boutiques in Milwaukee, Minneapolis, and Chicago. During this period his work appeared in The One Show, Communication Arts, Graphis, and The Obies, while also receiving acclaim in Adweek, Creativity and The New York Times.
He was a member of the Creative Alliance, a cohort of notable agency creatives and agencies working on social impact initiatives during the final two years of the Obama Administration.
Mark also currently serves as the Entrepreneur in Residence for Social Innovation at the University of Wisconsin-Milwaukee's Lubar Entrepreneurship Center, devoting time to working with undergraduate students on design methodologies, business model canvas, and thinking through prototypes of their ideas focused on social impact.
Creating immersive experiences for marketing and sales success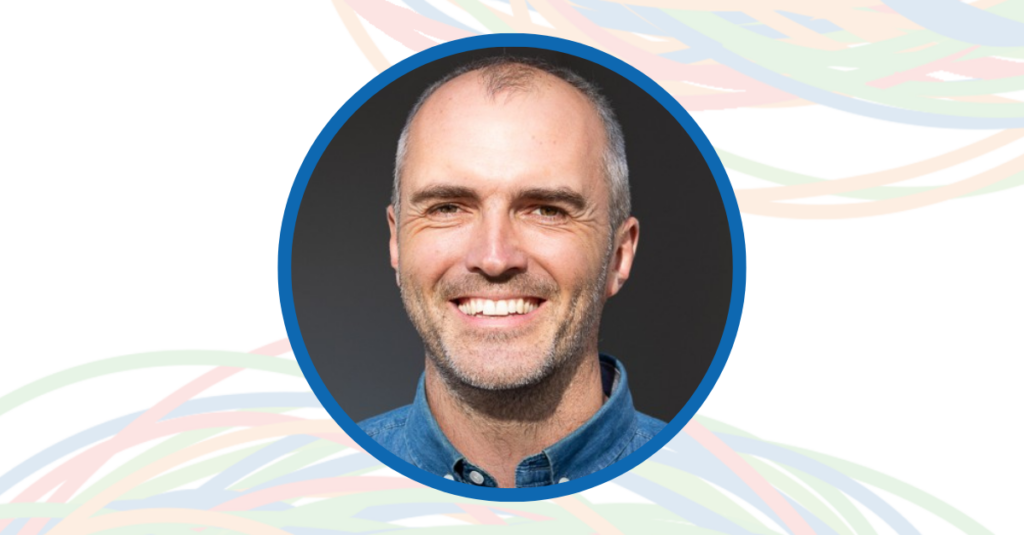 Dr. Andreas Fraunberger joins mesh to discuss the immersive storytelling through virtual reality (VR), augmented reality (AR), immersive video, and WebXR content.
As the Managing Director and XR Producer of Vienna-based creative studio, Junge Römer, Andreas will share insight on using VR and AR to transform stories into places people can visit, events they can influence, and experiences they can live through.
Andreas and his team have worked on mixed reality projects for HILTI, Red Bull, REWE, ORF, ARTE, ProsiebenSat.1 TV Germany, Austrian Tourism Board, Advertising Board of Tyrol, Wiener Staatsoper and more.
In addition, Andreas is a lecturer for animation and development at the University of Applied Arts in Vienna where he teaches about the theory of perception.
Andreas got his PhD from the Academy of Fine Arts in Vienna where he focused on time-based media and psychoanalysis.
Featured speakers
In addition to the keynote announcements, mesh also shared details about featured speakers who will join this year's Calgary event, April 12-13: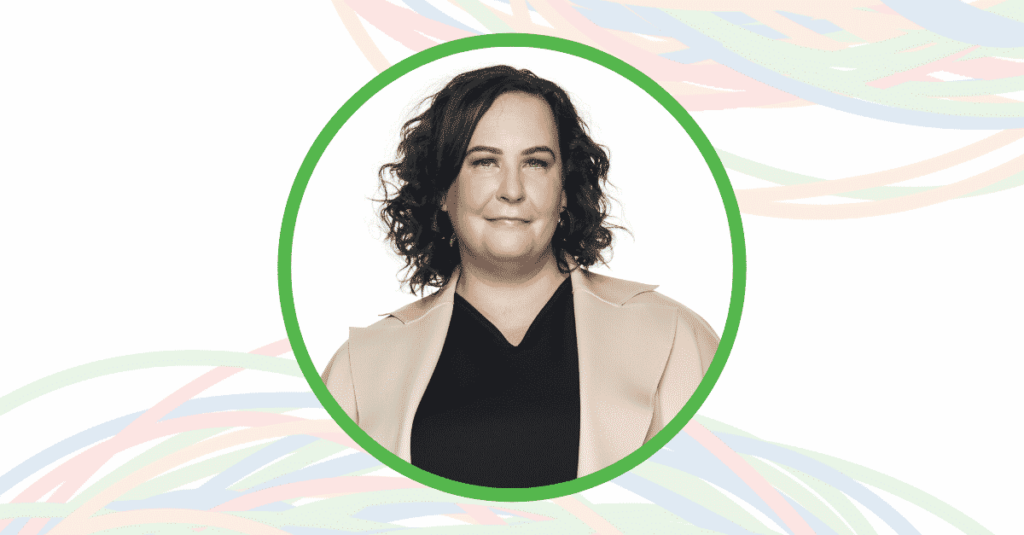 Colleen Pound is a corporate strategist, community builder, and disruptor who lives at the intersection of connection and commerce.
As a member of mesh's host advisory committee, she is passionate about bringing the best minds together to transform our future and have some fun along the way.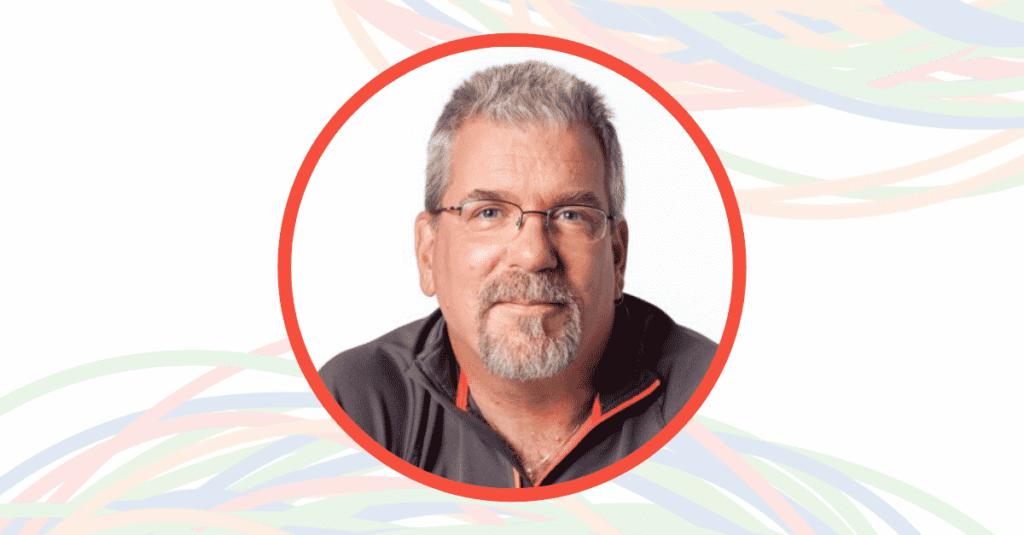 Mathew Ingram, Chief digital writer, Columbia Journalism Review
Mathew Ingram is Columbia Journalism Review's chief digital writer. Previously, he was a senior writer with Fortune magazine. He has written about the intersection between media and technology since the earliest days of the commercial internet. His writing has been published in the Washington Post and the Financial Times as well as by Reuters and Bloomberg.
Mathew is a mesh OG and one of the event's founders.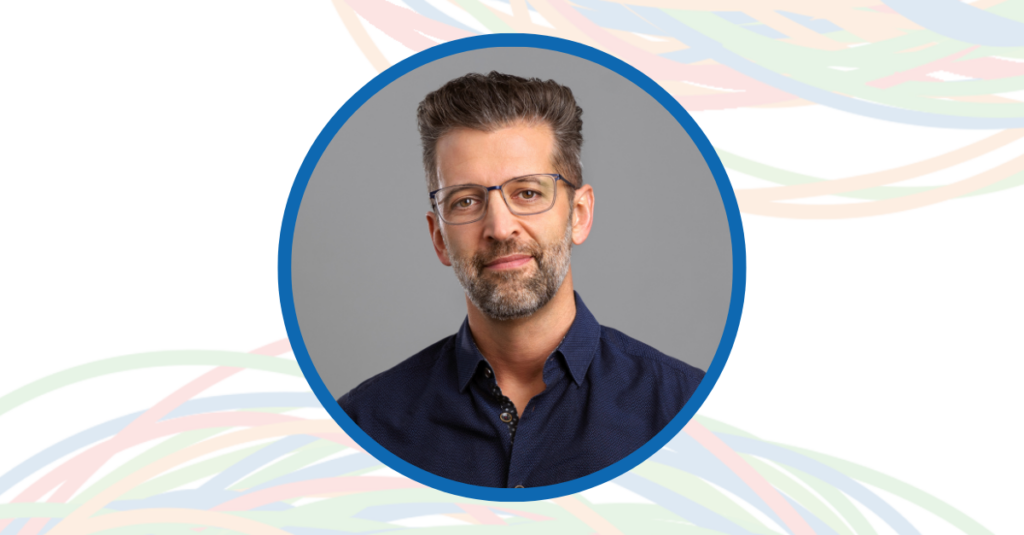 Tyler Chisholm, co-founder and CEO of clearmotive marketing, podcast host of Collisions YYC.
It's been said by many colleagues and friends that Tyler Chisholm's superpower is being "endlessly curious," which has served him in many ways, from growing up on the farm to his passion for marketing.
Tyler is the co-founder and CEO of clearmotive marketing, a full-service agency focused on helping brands that operate in fast-paced, competitive industries execute their marketing campaigns more effectively with a deep focus on business results.
Tyler is also the host of two podcasts: They Just Get It and Collisions YYC.
They Just Get It features interviews with people who have taken interesting and unique paths through life, often outside of what is considered "normal", highlighting the importance and rewards of following your dreams.
In-depth knowledge about Alberta's economy and growing business opportunities is what you'll get from Collisions YYC. Each episode goes beyond the headlines to provide listeners with valuable insights that might just inspire their next big idea.
Tyler is a passionate philanthropist and founder of Red Express, a project designed to put toys in the hands of children in need each holiday season.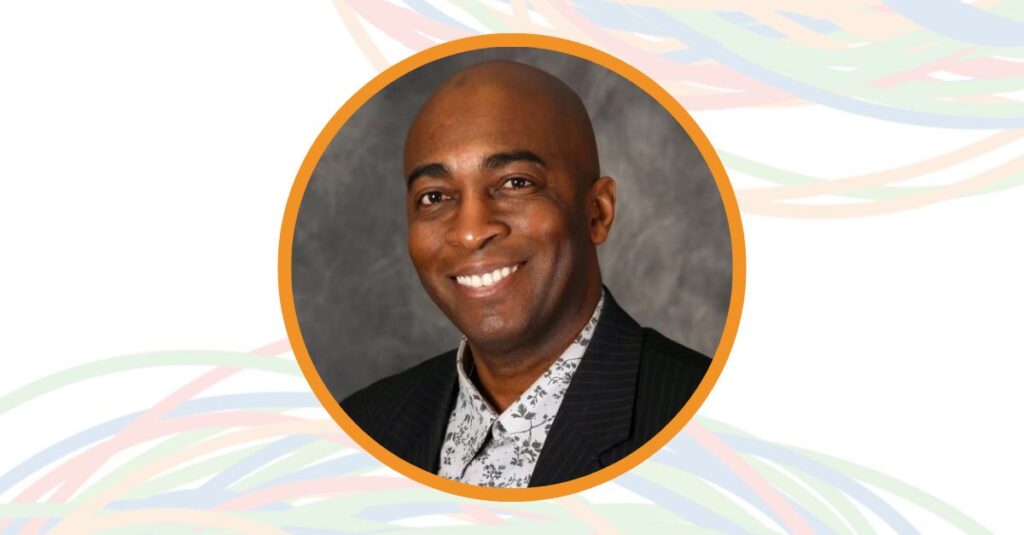 Charles Buchanan, Founder and CEO of Technology Helps.
As an innovator and visionary, Charles has a distinguished history in corporate technology leadership (including Suncor Energy, Deloitte, Oracle, MNP, and Royal LePage), management consulting, and entrepreneurship.
Charles has founded and worked with numerous technology companies in diverse areas such as online gaming, fintech, environmental protection, and more. He continues to be an authority in the tech space and has provided expert advice and implemented large-scale technology solutions for enterprise clients.
Charles is a passionate contributor to the community and has served on various non-profit boards for the past 20 years, including his role as Board Chair at Centre for Newcomers. He currently serves on several boards: Calgary Black Chambers (co-founder); The Common Approach to Impact Measurement; Momentum (finance committee); Black Business and Professional Association. He also serves on the grant committee at Calgary Foundation and an entrepreneur mentor at Venture Mentors Service of Alberta (VMSA). Charles is a founder and advisory board member of UpRising Academy helping talented at-risk youth in Jamaica in STEM and sports.
He holds an MBA from the Smith School of Business at Queen's University and a B.Sc. (Hons) in electrical and computer engineering. When recharging, Charles can be found on the golf course or hiking in the beautiful mountains near his home in Calgary and spending meaningful time with his family.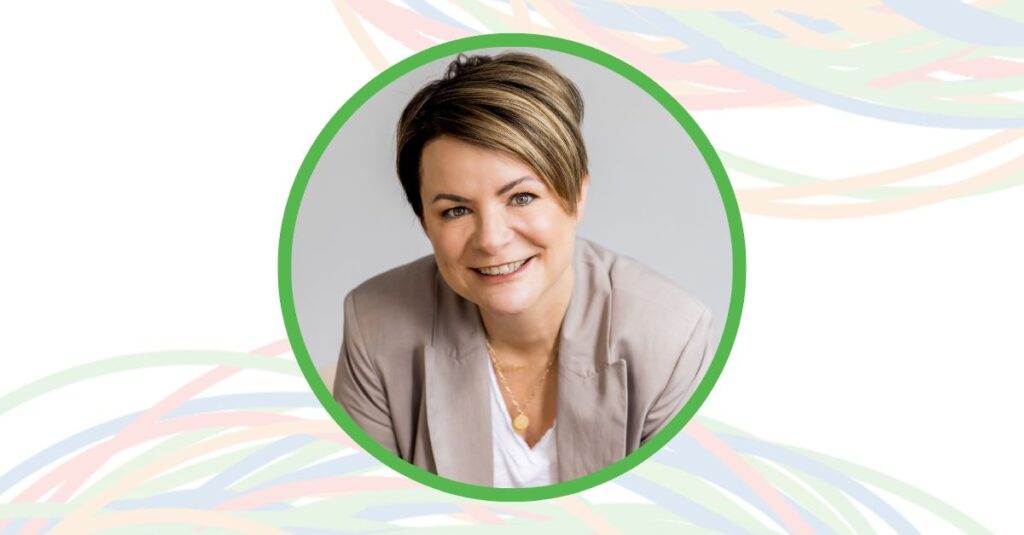 Alison Pidskalny, Strategic Advisor, Pixelated Ventures
Alison is a trusted ally to founders, CEOs and Boards having spent her career equally in the corporate and non-profit sectors.
She is described as a "Swiss army knife" bringing a vast toolkit to organizations looking to grow, shift strategy or engage more authentically with community.
As a strategic advisor Alison builds Community-Informed Strategic Plans that (re)invigorate and focus her clients on bold directions.
As a born/raised Albertan, she leverages her vast network, angel investments and philanthropy as a Financial Feminist and an avid campaigner for community infrastructure that promotes connectedness and inclusion.
Alison sits on the Board of Movement51 and the Board of the Indigenous Gathering Place Society of Calgary, and is a member of the Dean's Advisory Circle for the Faculty of Science at the University of Calgary.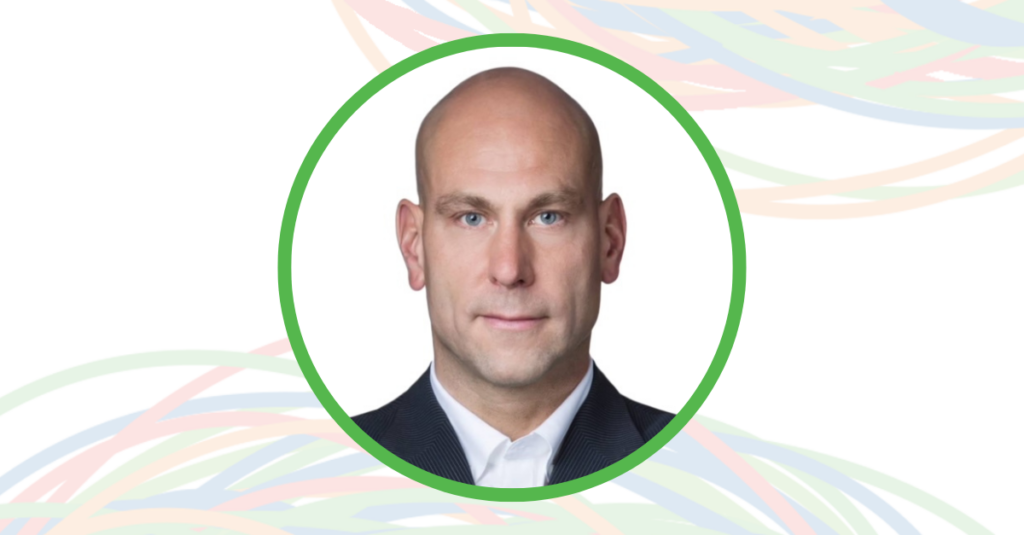 Chris Wolfenberg, Partner, Corporate Group, Dentons
Chris is a leading business lawyer in Calgary focused on public and private corporate and securities transactions in the technology, mining and energy sectors.
Chris is known for building strong, long-lasting relationships with clients at every level. He also acts as Director and Officer of a number of public, private and not-for-profit entities. Chris has been recognized as Canadian Lawyer of the Year for Mining Law, and has also been recognized for his Venture Capital and Securities practice. He has received national recognition for his community contributions.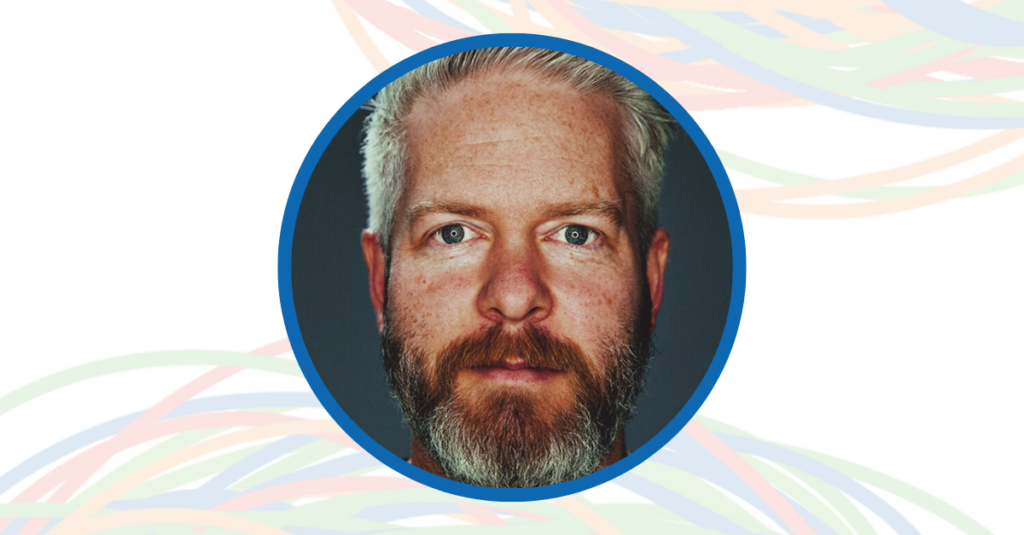 Scott King has 20 years experience bringing emerging technology to digital marketing.
He specializes in brands with grudge purchase products — products you have to buy, but don't necessarily want to buy — like household cleaners (Clorox, Pine-Sol, Liquid Plumr) or banking & insurance (Brokerlink, Citi, USAA).
---
More speakers and sessions will be announced shortly on the mesh conference agenda and tickets are on-sale now at the mesh conference ticket page. Early-bird tickets are on sale now for $679 until March 17 and a small batch of student tickets are available on a first-come, first-served basis.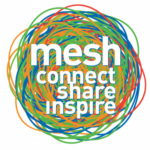 mesh is Canada's digital transformation event experience. Taking place in Calgary (April 12-13, 2023) and Toronto (November 2023), mesh aims to create a digital transformation network and event experience that helps organizations and leaders determine what to do, how to do it, and how to be successful. Learn more at meshconference.com
mesh conference announces first round of keynotes and speakers for April event
Canada's transformation and innovation event shares speakers for its April 12-13 event in Calgary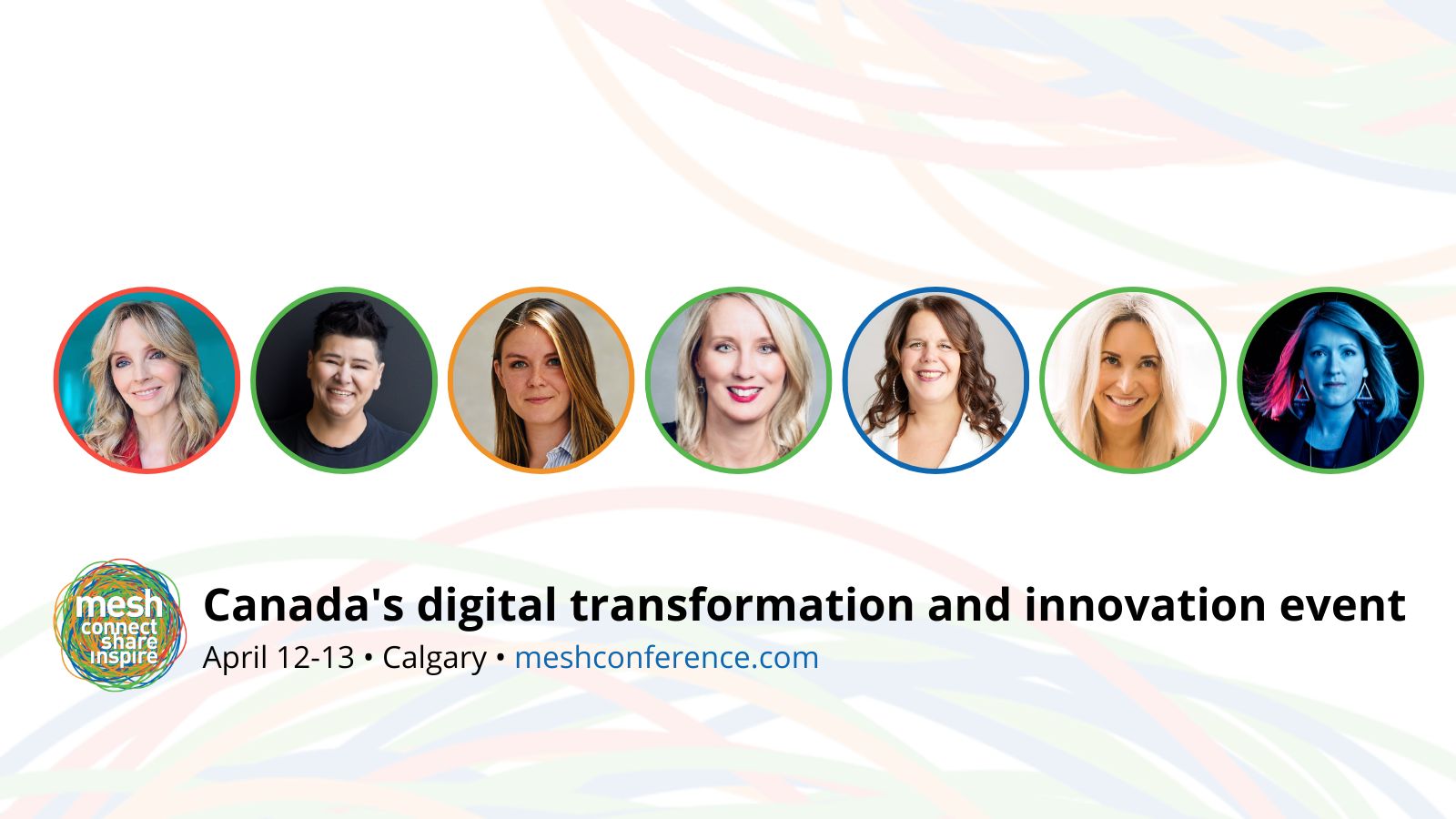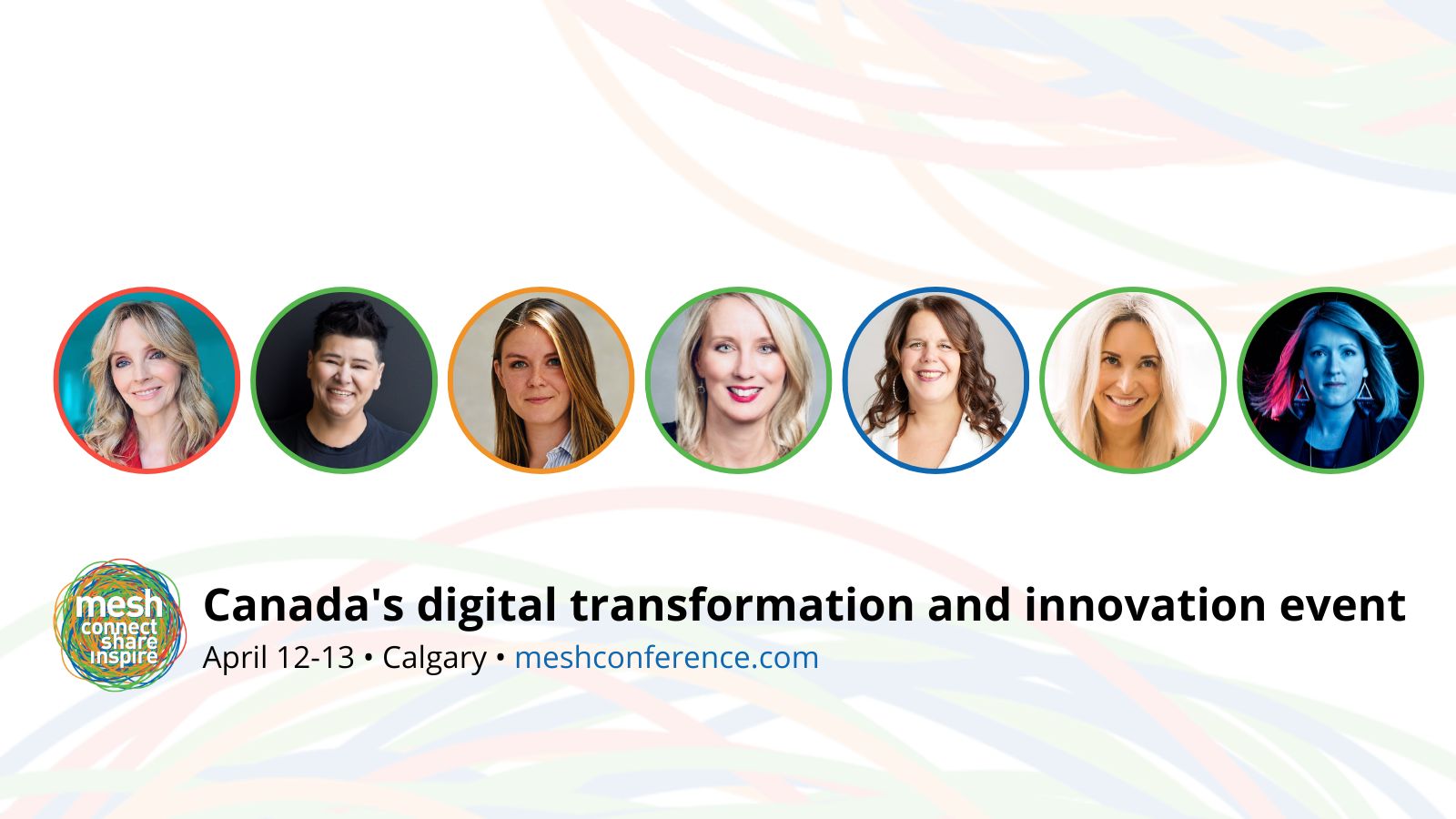 "Change is the only constant in life" might feel like a post pandemic-inspired bumper sticker, but Greek philosopher Heraclitus nailed it nearly 2,500 years ago with a doctrine about change being central to the universe.
What's different now? The pace, scale, and the variety of ways in which change has… well… changed.
And that's why we mesh.
Happening at the Platform Innovation Centre April 12-13, 2023 in Calgary, the mesh conference will host thought leaders and innovators from across North America who are searching to better understand the impact that new trends and technologies will have on how we live, work, and play.
Keynote speakers, attendees, panels, and workshops at this year's mesh conference will speak to four featured themes: Society, Media & Technology, Marketing and Business.
Today, mesh announced its first two keynotes for its spring event:
Exploring digital rights in the creator economy, and ownership in the era of generative AI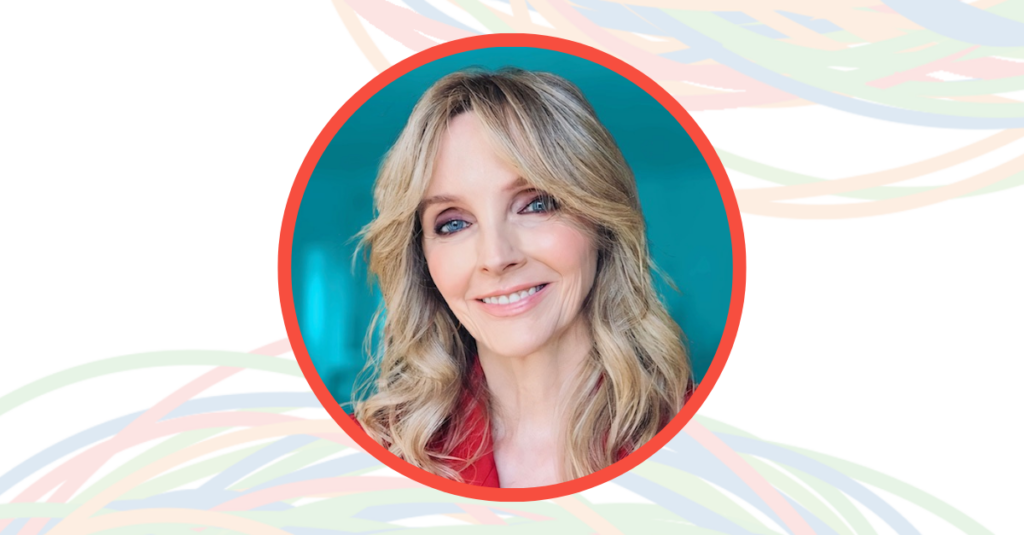 Internationally award-winning technology and media leader Kirstine Stewart joins mesh to explore the transformation of media at its intersection with technology.
As the Chief Revenue Officer of Pex, a technology company backed by Tencent and Universal Music Group, Kirstine will share insight on how media continues to evolve, digital rights technology and its use in the creator economy, and ownership of content and creative work in the era of generative AI.
Prior to joining Pex, Kirstine was a member of the executive committee at the World Economic Forum where she led the Future of Media, Entertainment, & Sport division, collaborating with C-level leaders from multinational enterprises including Facebook, Google, ByteDance, Publicis Groupe, P&G and more to address emerging trends in areas such as digital disruption, metaverse and Web3, revenue creation in the media ecosystem, consumer data privacy, and the future of work.
Kirstine started in the tech industry in 2013 when she was appointed the Founding Head of Twitter in Canada before she moved to New York to take on the role of Twitter's VP Media for all of North America.
In 2016, Kirstine authored the bestseller, Our Turn, an internationally award-winning book on leadership. She is a sought-after board member and corporate advisor, and her leadership extends into non-profit advocacy as a member of the Founding Board for CILAR (Coalition of Innovation Leaders Against Racism) and as a member of the board for the Center for Addiction & Mental Health (CAMH) Foundation. Kirstine is a Board Member of the C100, a preeminent global community of Canadians in tech.
Scaling your business and success strategies for online marketplaces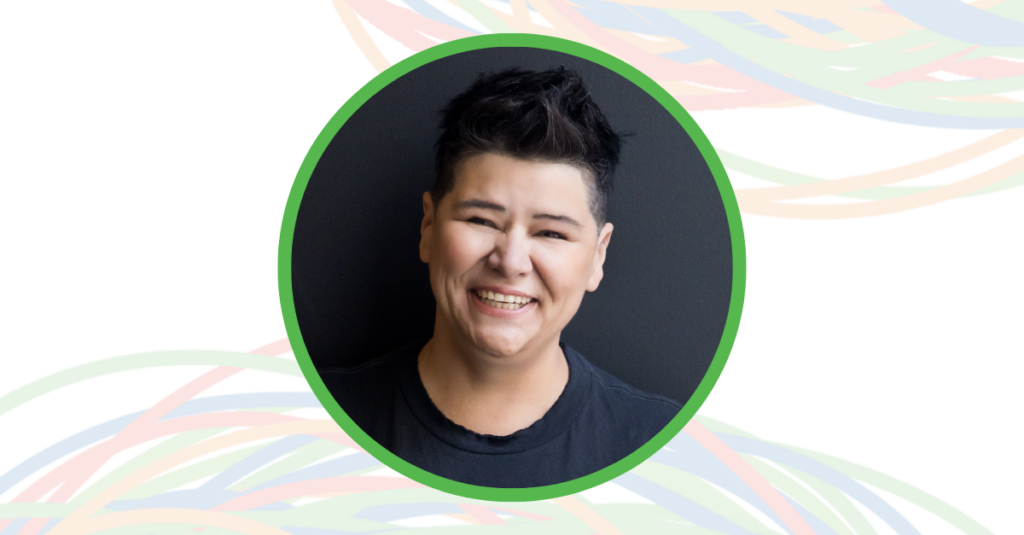 Entrepreneur and business leader Bobbie Racette joins mesh to share perspectives on the future of talent and work.
As the Founder and CEO of Virtual Gurus, a Talent-as-a-Service solution platform that matches users with remote talent using matchmaking algorithms, Bobbie will share insight on building diverse and agile teams with remote workers and best-practice advice for using technology to find much-needed talent.
Bobbie, who is also the Founder and CEO of askBetty, will also share insight and learning on building digital marketplaces, and why constraining a marketplace is the best way to grow it.
Bobbie has been recognized as one of 50 Changemakers for 2021 by Report on Business magazine, and Startup Canada's Indigenous Entrepreneur of the Year and Woman Entrepreneur of the Year, Prairies Region.
A Cree-Metis woman who prides herself on building an inclusivity-first company, Bobbie champions for indigenous people and the LGBTQ+ community and mentors First Nations youth interested in business and technology.
Virtual Gurus works with Fortune 500 executives, startup entrepreneurs, and small business owners.
Forbes called her company one of the top 19 Innovative Tech Startups to watch.
Featured speakers from Toronto and Calgary
Founded in 2005 with a focus on digital, the mesh conference is now a national event series and omnichannel experience focused on digital transformation and the innovation economy.
Thought leaders, entrepreneurs, corporate innovators and creatives from across North America will attend the mesh conference in Calgary this April to share insight on emerging trends and tackle some of today's biggest challenges in society, media, marketing, and business.
In addition to the keynote announcements, mesh also shared details about featured speakers who will join this year's event: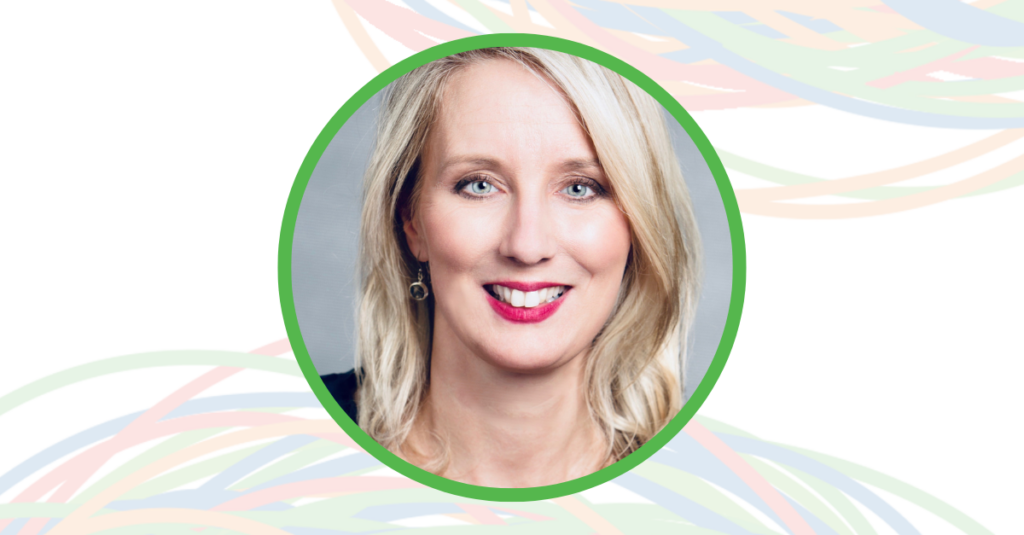 Mary Jane Dykeman, Managing Partner, INQ Law
In addition to data law, Mary Jane is a long-standing health lawyer and she is a founder of INQ Consulting, a global data consultancy.
Mary Jane's data practice focuses on privacy, artificial intelligence (AI), cyber preparedness and response, and data governance. She regularly advises on use and disclosure of identifiable and de-identified data, and she applies a strategic, risk, and innovation lens to data and emerging technologies.
Mary Jane helps clients identify the data they hold, understand how to use it within the law, and how to innovate responsibly. She has acted in general counsel roles to three Toronto teaching hospitals, currently as interim VP Legal/Risk to the Centre for Addiction and Mental Health (a group doing exciting things with data); and was instrumental in the development of Ontario's health privacy legislation.
Mary Jane's consulting work extends to modernizing privacy legislation and digital societies in the private and public sectors, and she works with Boards, CEOs and CIOs on the emerging risks, trends and the imperative to harness. Mary Jane regularly speaks on AI, cyber risk and how to better engage and build trust with clients and customers whose data is at play. Her most recent in person speaking engagements on the future of/with data, AI, cyber, and data governance were in Dubai, Boston, and Toronto.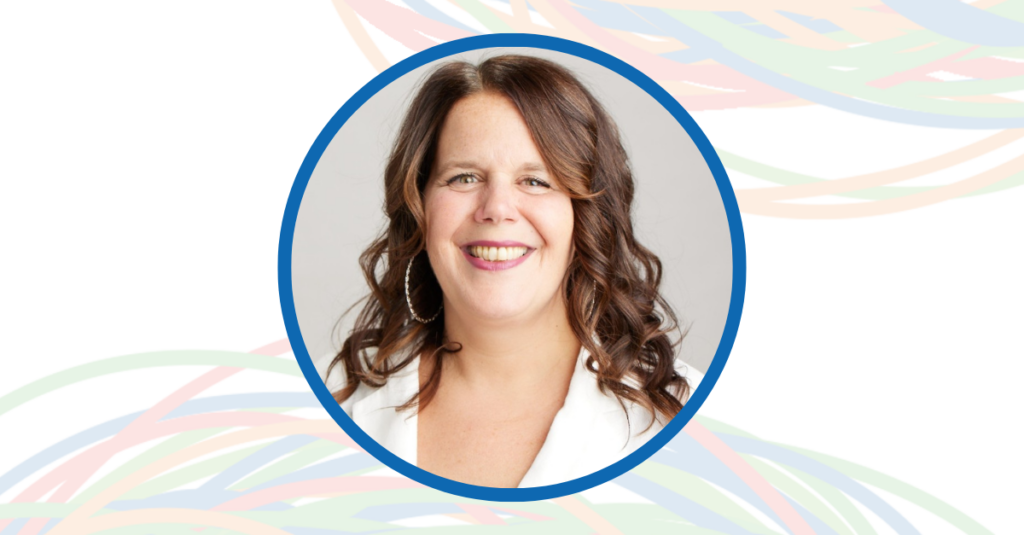 Anne-Marie Enns, Executive Producer and Publishing Partner, Women of the Future
An award-winning event producer, Anne-Marie leads the production of Women of the Future, a global platform launched in 2022 that uses technology as a tool for positive impact in the real world.
Led by women who believe in empowering their peers, Women of the Future highlights 100 global women and allies who are bringing Web3 to the mainstream.
Anne-Marie is an expert in the area of immersive technologies including augmented, virtual, and mixed reality.
In the events space, Anne-Marie has produced events for organizations such as the VR/AR Association, NCFA, TED, Honda Celebration of Light, CANFAR, White Ribbon Campaign, Archiact, and more.
Anne-Marie also serves as an Ambassador for Mission Impact, a female-led program to bring more women into the Web3 workspace.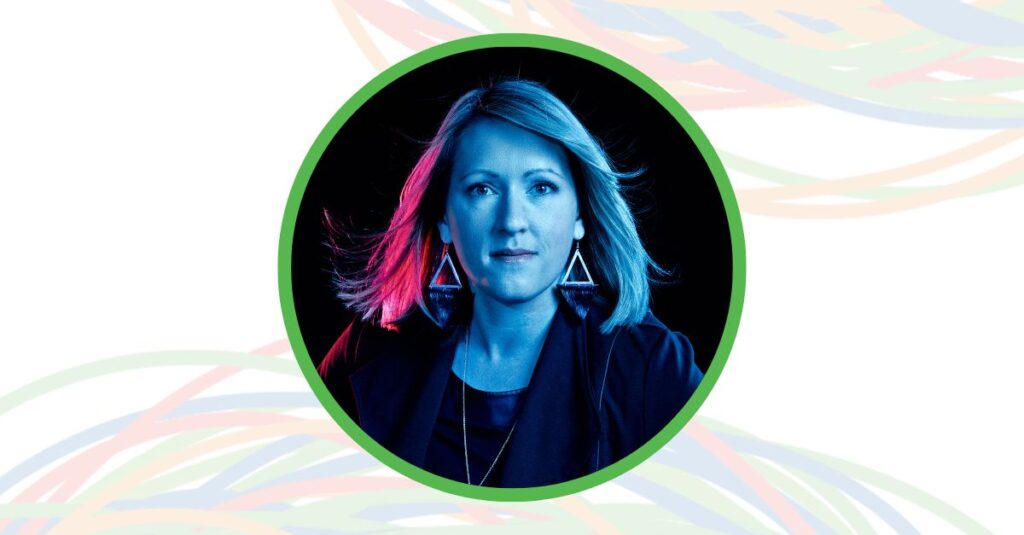 Sabrina Sullivan, Futuring Strategist, Ford Motor Company / Director, Transformation + Ecosystem, SAIT
Sabrina has made it her life's work to create positive change through investing time in both bold ideas and the people that make them a reality. This currently manifests itself with a focus on developing future-ready talent as the Director and Principal Catalyst at the Southern Alberta Institute of Technology.
A recognized Corporate Futurist, leader of one of Deloitte's flagship innovation programs, and former Strategy Consultant within Canada and the United States, she has become a sought-after strategist, advisor, writer, manager and facilitator.
In addition to her roles in complex organizations, she has committed time to building ventures including a startup sustainable finance firm and launching a SaaS offering focused on measuring and improving innovation practice in companies. This diverse experience leaves Sabrina poised to work with individuals, companies and ecosystems to generate innovative products, programs and strategies that help grow and shape the future of their organizations and our communities.
This is only further complemented by her local and global network and experience with organizations such as Platform, TED, Singularity University, US State Department, and many global institutes, incubators and accelerators.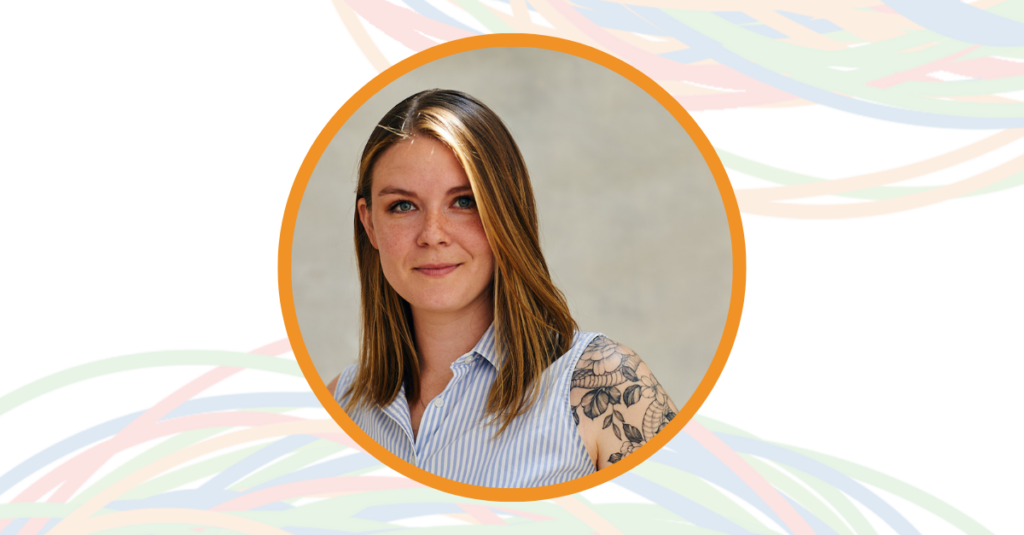 Lauren Dwyer, Academic Chair, Data Analytics & Artificial Intelligence, SAIT
Lauren Dwyer is a researcher and academic with a PhD in Communication and Culture from Toronto Metropolitan and York Universities. Her dissertation, "Isolated Circuits: Human experience and robot design for the future of loneliness," delved into the relationship between human emotions and technological design, with a particular focus on the growing issue of loneliness in modern society.
Lauren currently holds the position of academic chair for Data and AI at the School for Advanced Digital Technologies (SADT) in Southern Alberta Institute of Technology (SAIT). In this role, she oversees the development of cutting-edge programs that harness the power of data and AI to drive innovation across various fields. By leveraging her expertise in communication studies and technology, she is able to shape the future of digital innovation.
Her research interests lie at the intersection of emerging technology and human communication, with a particular emphasis on the human-in-the-loop of social robots and artificial intelligence.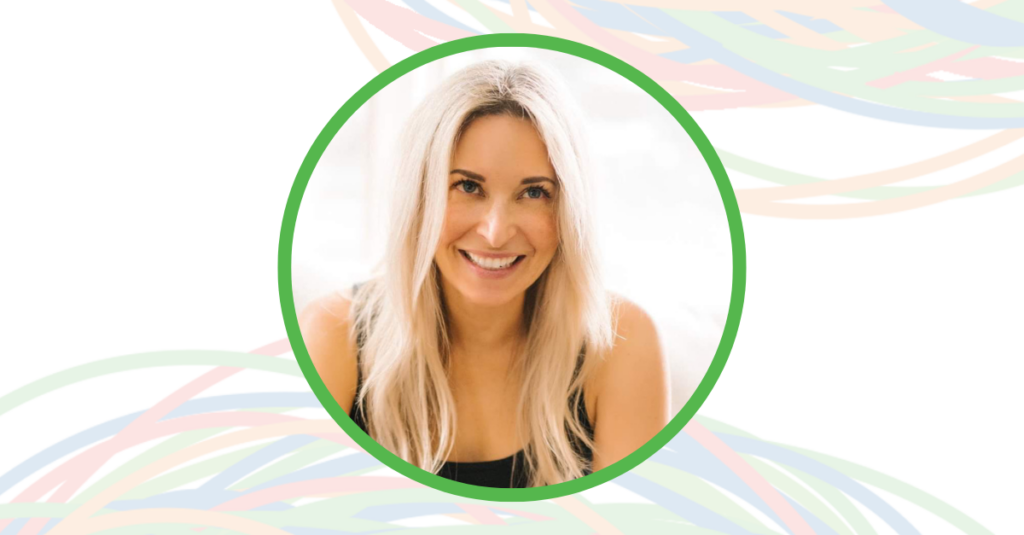 Tamara Woolgar, Executive Director, the A100
With a career in public relations spanning more than 20 years in corporate, agency, and freelance environments, today Tamara is Executive Director of the A100.
The A100 is Alberta's community of seasoned technology founders & executives who believe world-class tech companies are being built in Alberta, and that our collective greater involvement can meaningfully increase successful outcomes. A100 members expand networks, connect people and share experiences to help the next generation of tech entrepreneurs thrive in Alberta.
Tamara is biracial and an activist for DEIB initiatives, including contributing to The51's Community Council. Her memoir, "A Flawless Mistake: Tales From a Beautiful Life of Colossal F*ckups", was published in July 2020 by Friesen Press.
---
More speakers and sessions will be announced shortly on the mesh conference agenda and tickets are on-sale now at the mesh conference ticket page. Early-bird tickets are on sale now for $679 until March 17 and a small batch of student tickets are available on a first-come, first-served basis.
DX Journal is an official media partner of the mesh conference.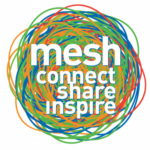 mesh is Canada's digital transformation event experience. Taking place in Calgary (April 12-13, 2023) and Toronto (November 2023), mesh aims to create a digital transformation network and event experience that helps organizations and leaders determine what to do, how to do it, and how to be successful. Learn more at meshconference.com